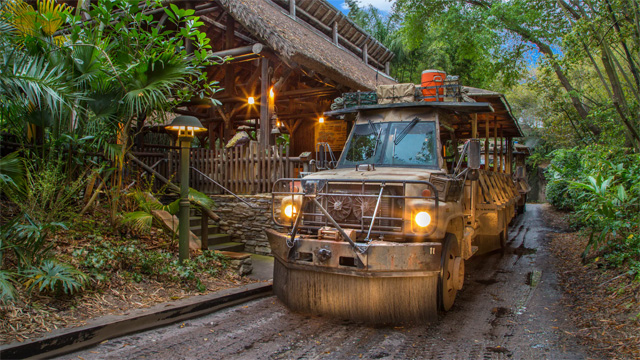 Exciting news from Disney's Animal Kingdom today! Two new Hartmann's Mountain Zebras were spotted on the Kilimanjaro Safari!
January 31 is International Zebra Day! What better way to celebrate a little early than by seeing some new zebras on the Savannah!
Kenny is currently on the safari and reported that two new Hartmann's Mountain Zebras are being introduced to the safari! Because of this, the truck he is on could not stop on the Savannah as usual.
They are not newborn zebras, so it's possible they were born within the last couple of years and are just now being introduced to their new home. Or, they may have been transferred from another facility.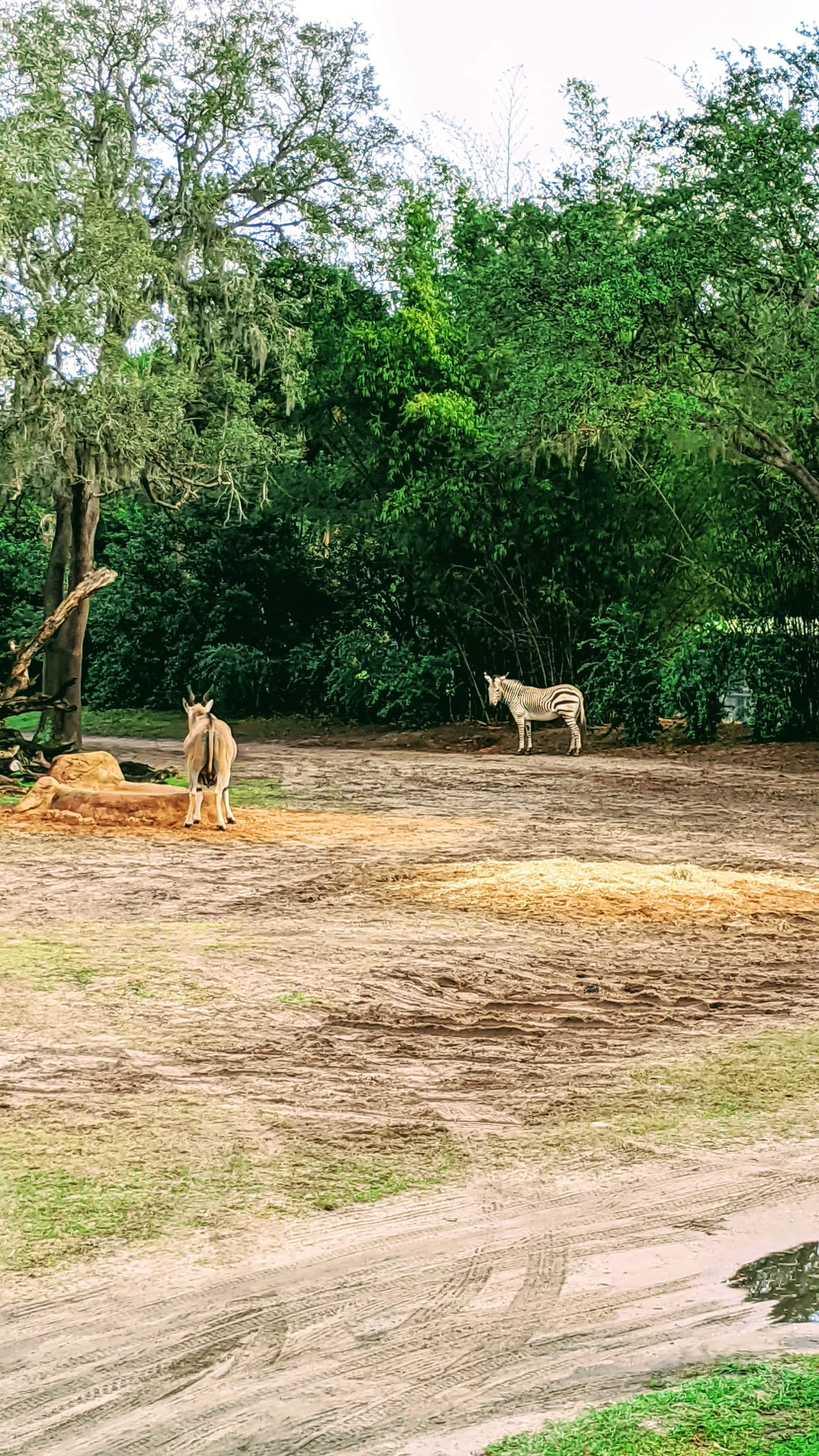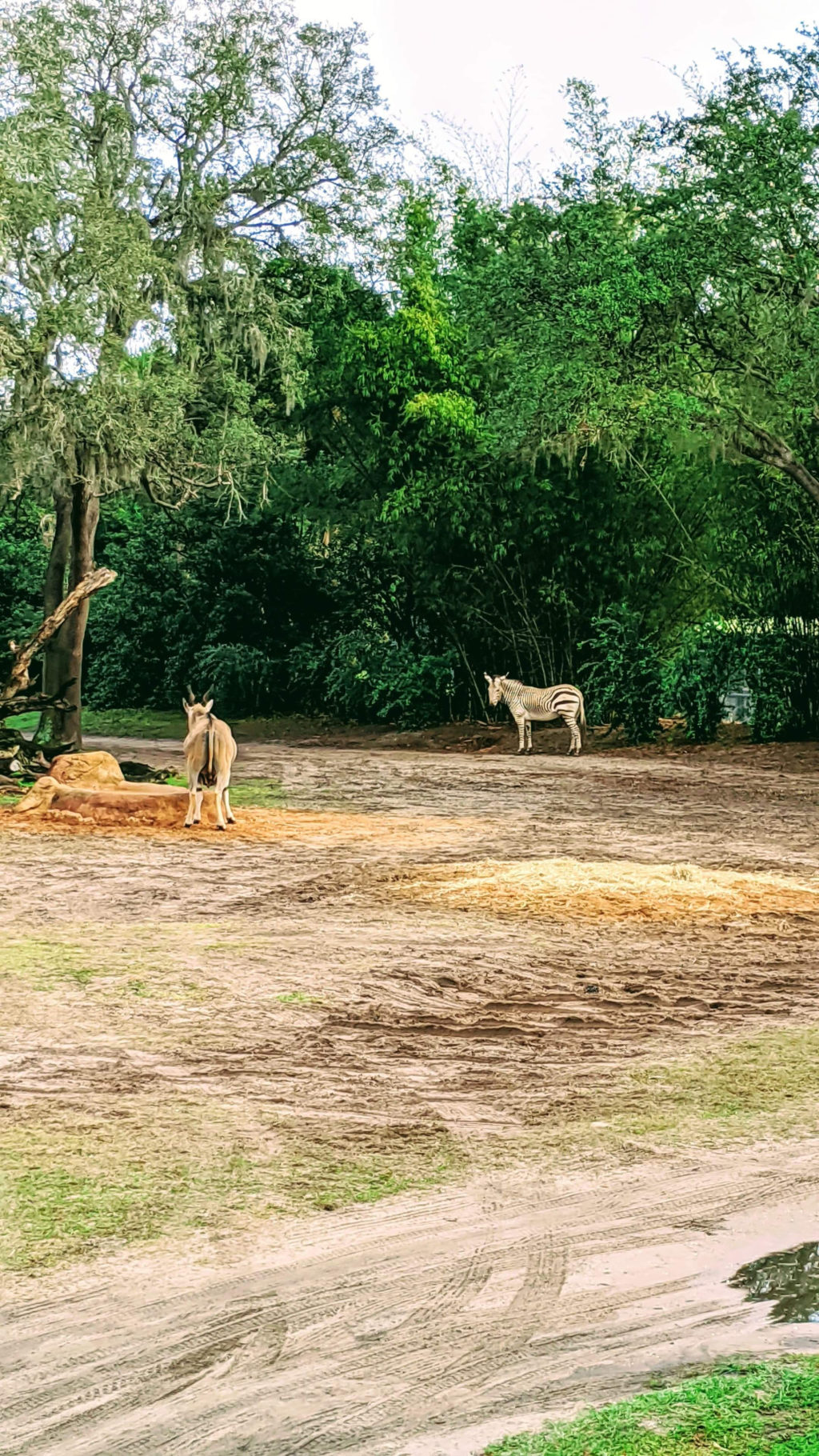 Cast Members and other Animal Specialists were out on the Savannah helping the two zebras acclimate to their new surroundings. It's unclear if they will stay out here permanently or if this was a temporary visit.
Walt Disney World Resort is home to 3 unique types of zebra – Grevy's zebras, Hartmann's zebras, and plains zebras.
Hartmann's Mountain Zebras born at Disney
The first time a Hartmann's Mountain Zebra was born at Animal Kingdom was back in 2008. He was named Kidani – just like the Animal Kingdom Lodge DVC property!
Another Hartmann zebra was born in October 2013, pictured above. Isn't she cute?!
More recently, another female Hartmann zebra was born in the spring of 2016.
According to Wikipedia, The Hartmann's Mountain Zebra is a subspecies of the mountain zebra. They are found in far south-western Angola and western Namibia.
Hartmann's Mountain Zebras prefer to live in small groups of 7-12 individuals. They are agile climbers and are able to live in arid conditions and steep mountainous country.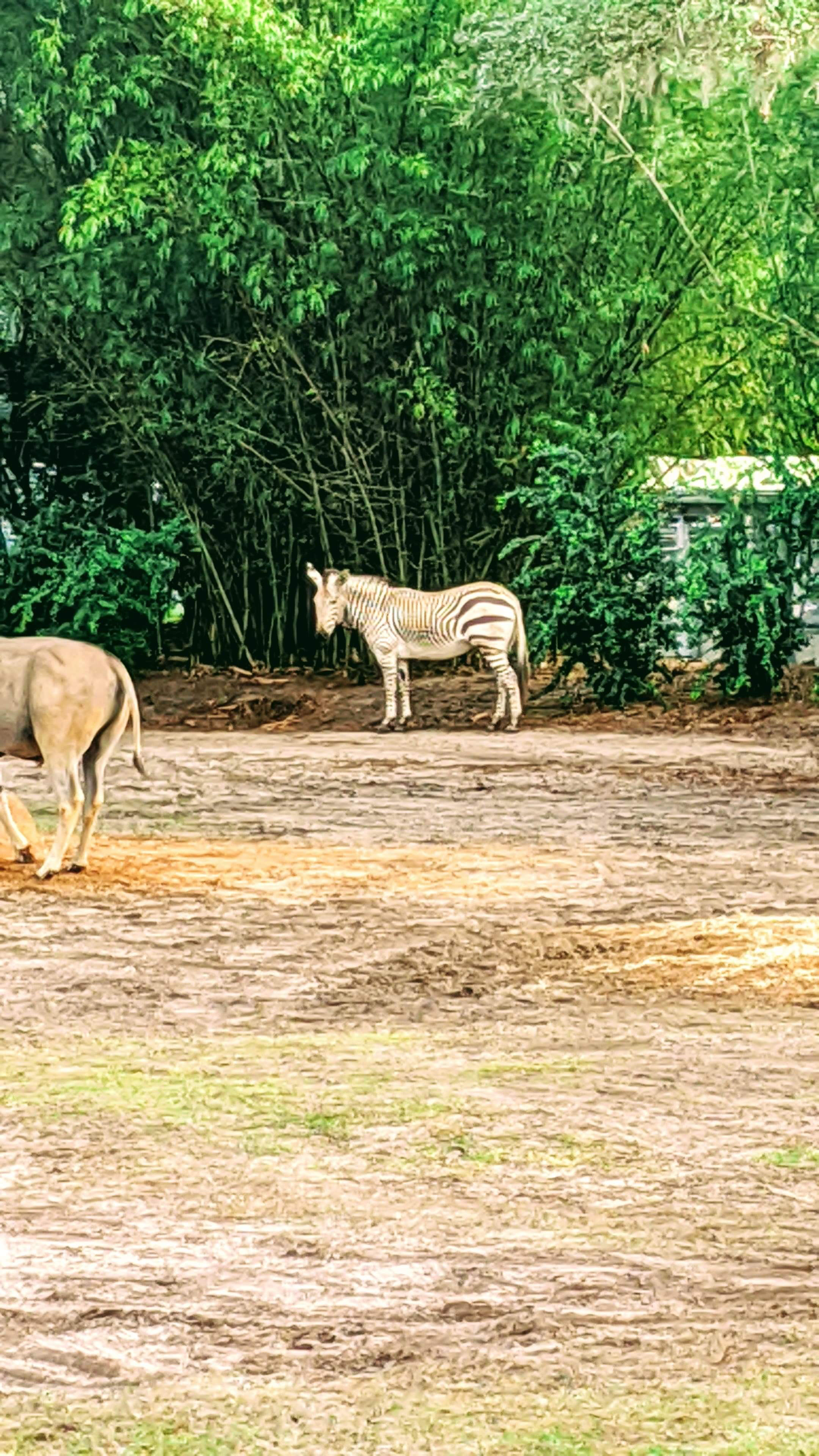 How to tell Hartmann's Mountain Zebras apart from the others
If you look carefully, you can tell which zebra species is which by their stripes: plains zebras have wider stripes that wrap around their bellies. The Hartmann's mountain zebras have thinner stripes that do not extend around the belly.
Conservation
With an estimated population of around 10,000, Hartmann's zebras and their wild populations are considered very vulnerable. Access to water and grazing are limited due to agriculture and farming. Zebras are being hunted and losing their habitats as well.
I am thankful Animal Kingdom does such a wonderful job with its conservation efforts. I hope these two new zebras acclimate well to their new home!
Let us know if you see these new zebras on an upcoming Animal Kingdom visit!
-Monica S.