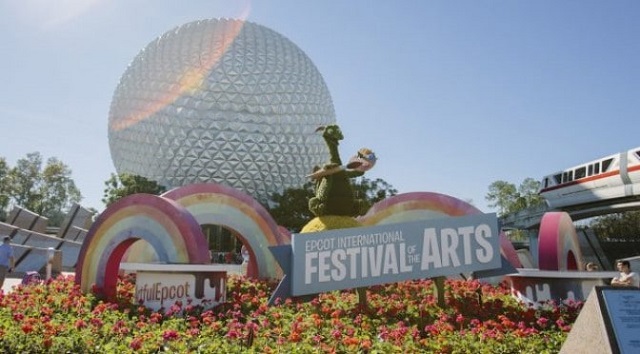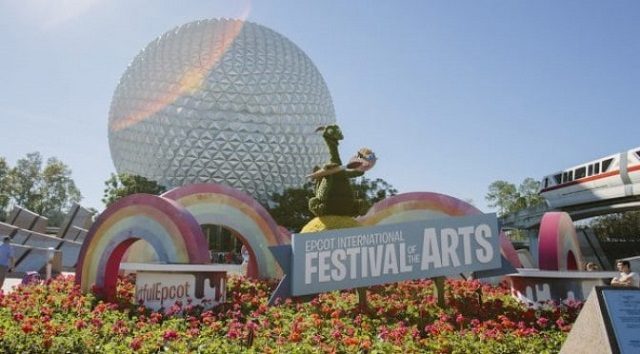 It's January, and in Disney World, that means International Festival of the Arts has returned to Epcot!
Epcot's International Festival of the Arts is billed as "a celebration of art, entertainment, and (best of all!) food." There is so much to see and explore during this fan favorite festival, which runs from January 17, 2020 to February 24, 2020.
So what exactly does International Festival of the Arts have to offer?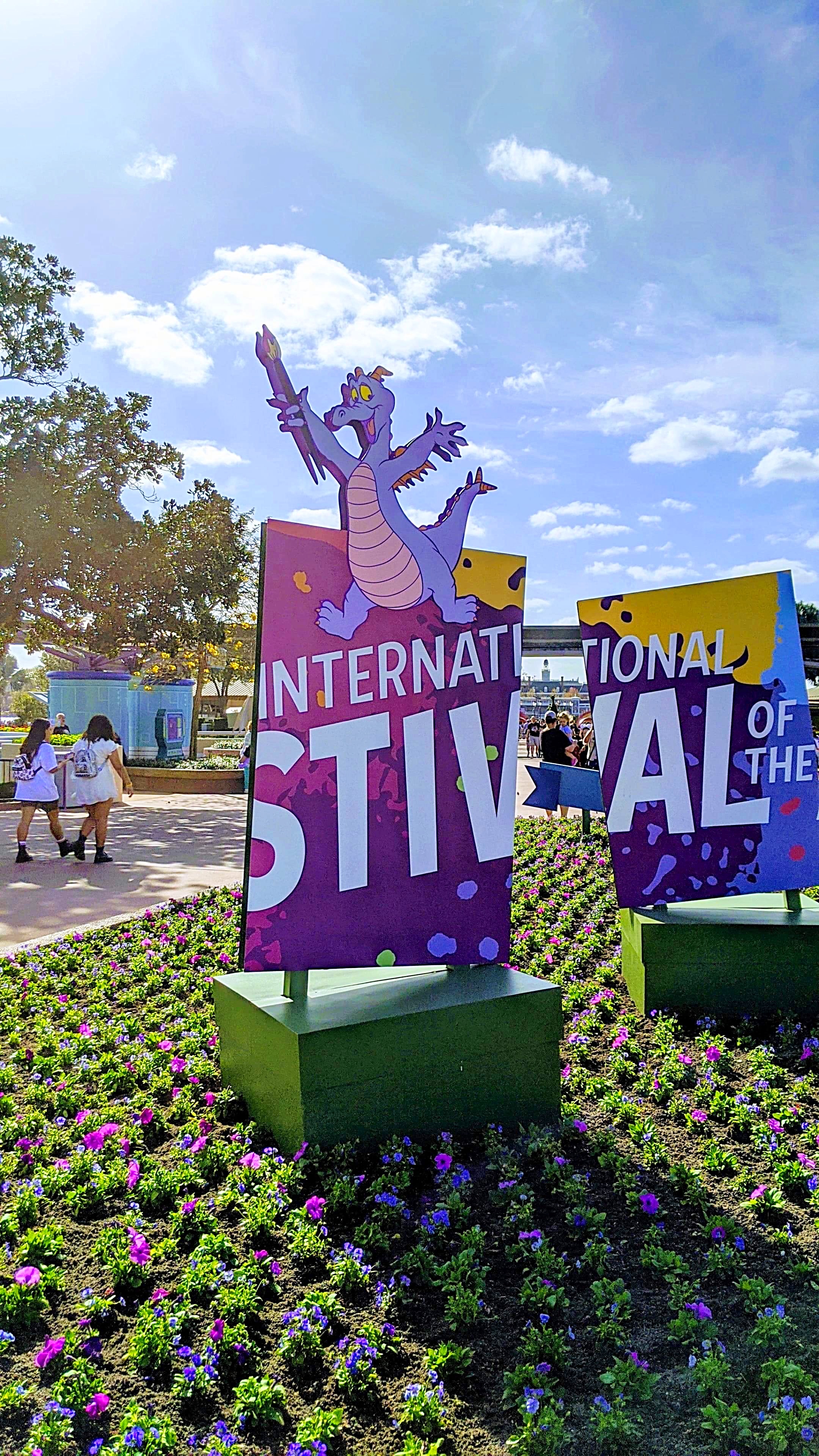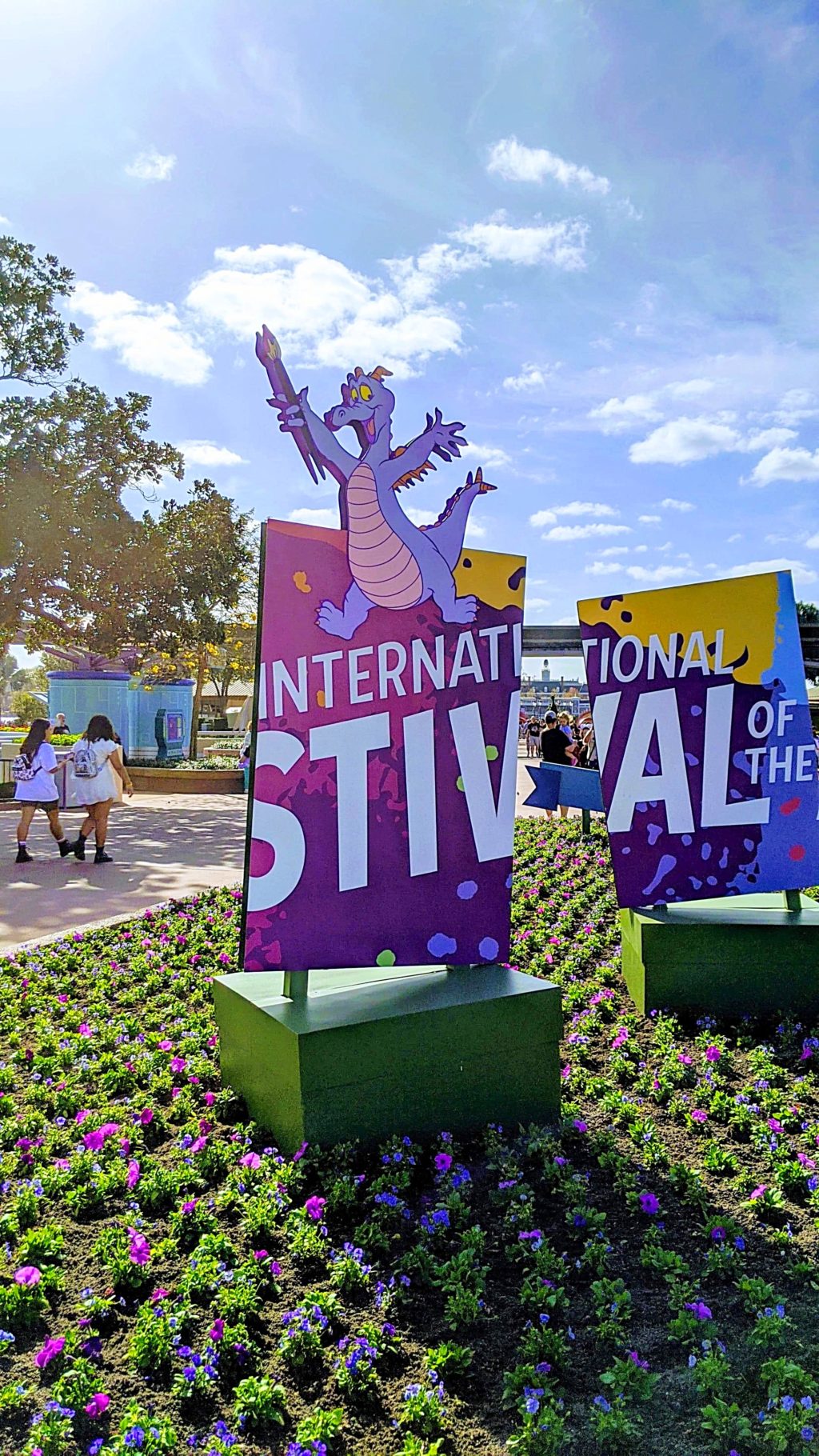 Culinary Arts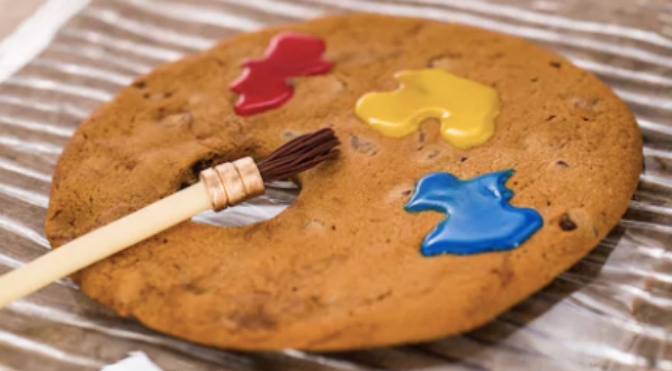 To me, the best part about any of Epcot's Festivals is the food. World Showcase is known for hosting some of the most delicious food in all of Disney World, and during Festival of Arts, the food gets even better!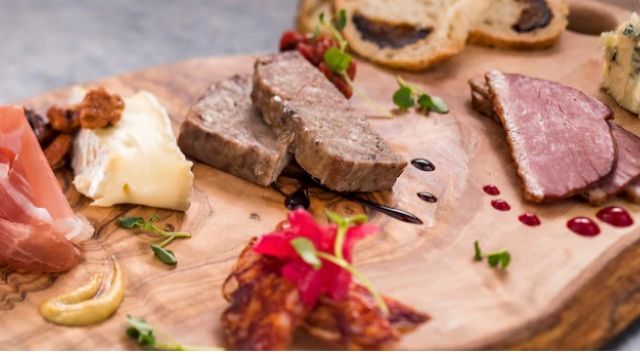 Visit a "food studio" and enjoy some of the specialty items you might find at International Festival of Arts. Some of the highlights include:
Deconstructed Dishes
Deconstructed Reuben: Sliced Corned Beef, Rye-crusted Sauerkraut, and Jarlsberg Cake with Broken Thousand Island Dressing
Deconstructed BLT: Crispy Pork Belly, Tomato Jam, and Soft Poached Egg
Cuisine Classique
Red Wine-braised Beef Short Rib with Parsnip Purée, Broccolini, Baby Tomatoes, and Aged Balsamic
Artist Palette Jumbo Chocolate-Chip Cookie
The Artist's Table
Pan-Seared Scallop with Chorizo, Roasted Red Pepper Coulis, and a Parmesan Crisp (gluten free!)
Pop Eats!
Almond Frangipane Cake layered with Raspberry Jam and Belgian Chocolate
Pop't Art: Modern-design Sugar Cookie with Strawberry Filling
Decadent Delights
Chocolate, Peanut Butter, and Pretzel Crunch
White Chocolate Figment Puzzle on an Artist Palette
You can read more about the delicious menus Festival of the Arts has to offer here.
For full menus, (including alcoholic and nonalcoholic beverages) please visit Character Locator under the "menus" tab. Kenny even has the locations of each mapped out for you!
Performing Arts
One of the highlights of International Festival of the Arts is the performances. Festival guests can experience Broadway-inspired performances of Disney classics. Plus, witness acrobatic acts, living statues, and other awe-inspiring performances!
These performances take place at various locations and stages across Epcot, so you are sure to stumble upon one or more during your visit. For a detailed schedule (including locations) of the different performances, visit Character Locator. You'll find this information under the "shows" tab.
Every evening at the American Gardens Theatre, catch the Disney On Broadway Concert Series. Listen each night to a showcase of iconic Disney on Broadway songs.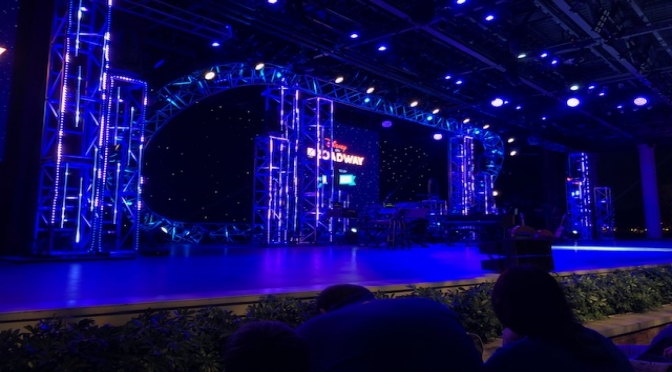 For guaranteed seating, you can check out the Disney on Broadway Concert Series Dining Package. By booking this package, you'll enjoy a mouthwatering breakfast, lunch, or dinner, and receive guaranteed priority seating at a showing.
Participating restaurants include Biergarten, Coral Reef Restaurant, Garden Grill Restaurant, and Rose and Crown Dining Room. These packages often book up fast, so plan ahead and reserve now!
Shows start at 5:30, 6:45, and 8:00 pm each night. For a full list of performers for each night of the festival, head here.
Visual Arts
One of the most unique aspects of Festival of the Arts is the variety of visual arts you will experience! You'll see remarkable Festival Markets featuring artists using a variety of mediums.
There are jewelry makers, photographers, paper sculptors, t-shirt screen printers, and more!
Also, be on the lookout for art-inspired photo opportunities all around the World Showcase. These unique photo ops are inspired by these works of art:
Homage to Frida Kahlo
Mona Lisa – Leonardo da Vinci
The Scream – Edvard Munch
Washington Crossing the Delaware – Emanuel Gottlieb Leutze
Luncheon of the Boating Party – Pierre-Auguste Renoir
Peter Pan Storybook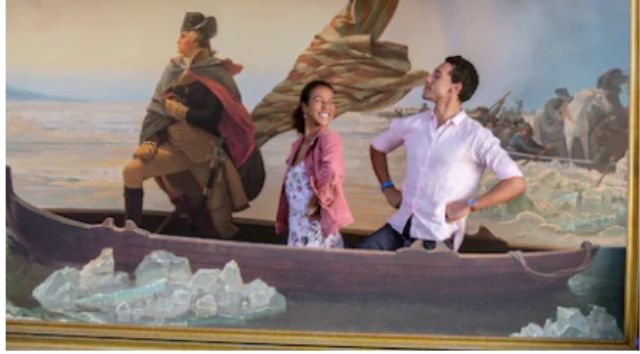 Workshops
There are several workshops available for guests to cultivate their artistic talents.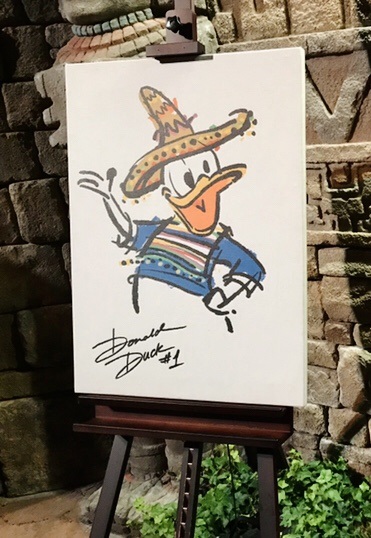 You can try your hand at Ink & Paper Animation, 3D Paper Crafting, and Flip Book Fundamentals, just to name a few.
For a full listing of available workshops, head over here.
Workshop spots can be reserved by calling (407) WDW-FEST or (407) 939-3378 and are $45 per Guest, plus tax.
Arts for Kids
There is lots of Festival of the Arts fun for kids, and kids at heart too!
Kids who love to paint? There is a giant paint-by-number mural, and anyone can grab a paintbrush and contribute! Located in Future World, this mural is open for painting 11:00-5:00.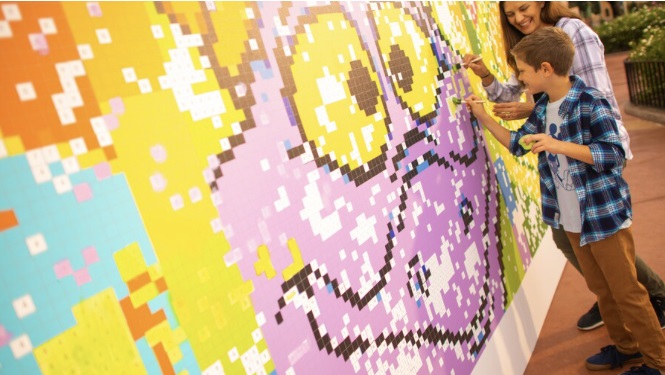 Kids who love scavenger hunts? International Festival of the Arts has a fun art-themed scavenger hunt, Figment's Brush with the Masters. To search for Figment, purchase your map and stickers, and hunt for Figment hiding inside famous works of art at each World Showcase Pavilion. After you find them all, you can turn in your map for a surprise!
Additionally, there are chalk drawings of Disney Characters hidden throughout World Showcase. Kids can easily spend hours searching to see how many they can find!
Merchandise
Don't forget about festival exclusive merchandise! This year, we see new designer ears, spirit jerseys, and more.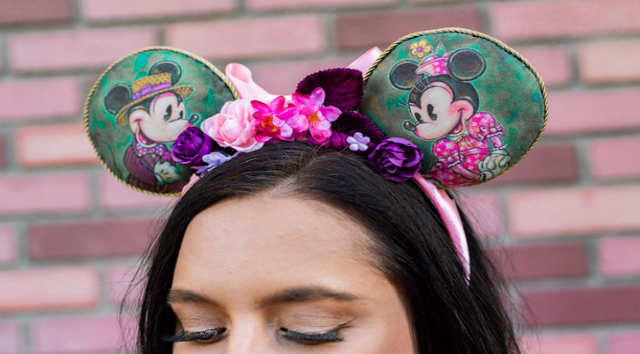 Passholders, don't forget about your new magnet! This magnet is exclusively for Annual Passholders and can be found at Mousegear. Check out Mickey with his watercolor background. This magnet is definitely on my must-have list!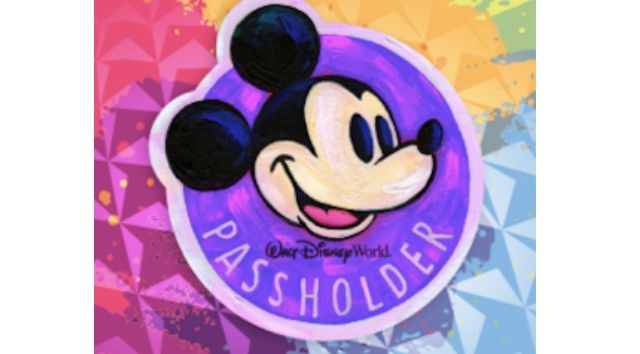 Character Locator is your best resource for this festival. Detailed maps, full menus, festival touring plans, performance schedules and more are all at your fingertips! Become a subscriber if you haven't yet!
Still not convinced International Festival of the Arts is for you? Check out 5 Reasons You'll Love International Festival of Arts. I know this is one festival I can't wait to check out!
What are you most looking forward to at International Festival of the Arts this year? Let us know on Kenny the Pirate's Facebook page, or join our crew and let us know there!