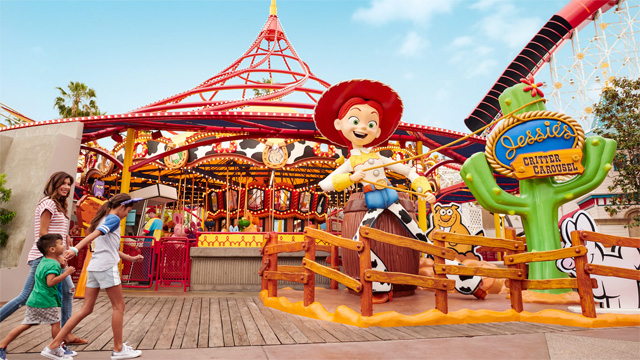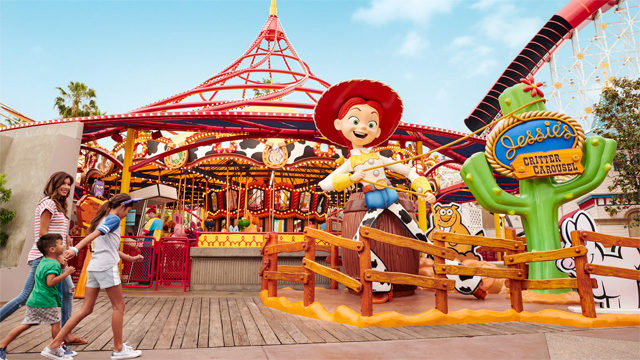 Jessie's Critter Carousel will be closing for refurbishment soon. Will this affect your upcoming trip?
Take a little spin on Jessie's Critter Carousel. Located at Disneyland's California Adventure Park, Jessie and her critter pals are the star of this carousel attraction in Pixar Pier.
The attraction recently opened in April 2019, and it is set to close for a short refurbishment next month. It's unclear what work needs to be done, but considering it's a newer ride there likely won't be any major changes.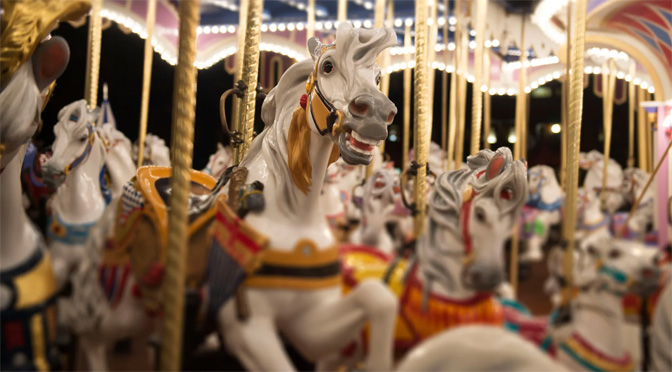 Other Refurbishments at Disney
This is just one of several refurbishments taking place at Disneyland in the next couple of months. Snow White's Scary Adventure, King Arthur Carrousel, and Haunted Mansion are all currently closed.
Indiana Jones will also be undergoing refurbishment. However, a timeline for that has not been revealed.
We recently rounded up all the refurbishments scheduled for the first part of this year, both at Disneyland and Disney World. You can check out that list HERE.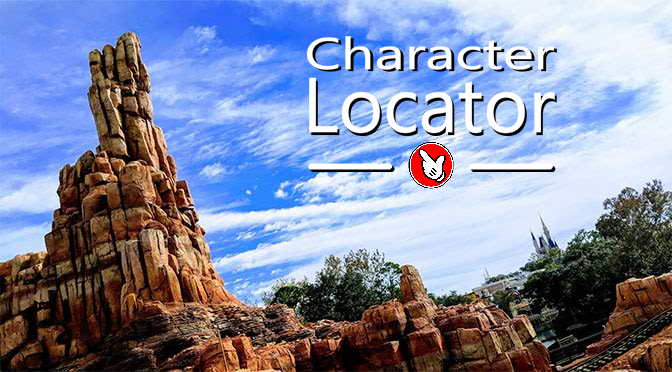 Character Locator
The list is always changing and growing so your best bet is to head over to Character Locator and check on the attractions you want to experience. Any refurbishment notes will be listed! You can do this for Jessie's Critter Carousel as well as any others.
Here's how to check Jessie's Critter Carousel refurbishment details: Menu –> Disneyland –> California Adventure –> Rides
Character Locator is also helpful because wait times, locations, accessibility, height requirements, and ride warnings are all listed for every single attraction. Disney World, Disneyland, and Universal Studios are all available at your fingertips!
Character interaction tips, full menus, maps, and touring plans are also found on Character Locator! It really is an invaluable resource for Disney visitors looking to make memories.
Do you have plans to visit Disneyland during Jessie's Critter Carousel refurbishment? Share your plans with us over on the facebook page.
-Monica S.