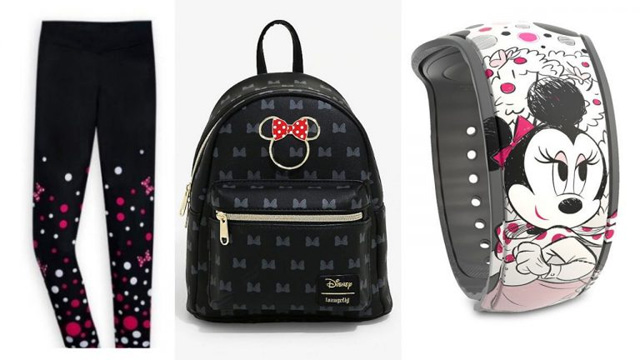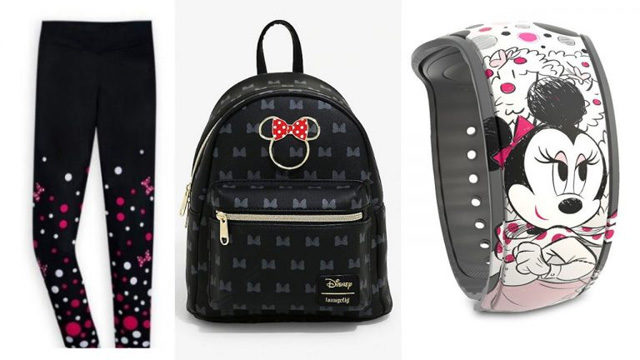 Today is National Polka Dot Day! Celebrate this fun day by channeling your inner Minnie Mouse!
Is there anything more fun than dressing up as our favorite fashionista, Minnie? I love to dress my girls up in those classic red, white, and black polka dots when we visit Disney World or attend a Disney event at home. I also own a few items that I love to show off on occasion!
So, do we really need an excuse to dress up?! Well, in case you do, today is National Polka Dot Day! Disney Parks Blog has put together some fun outfit choices to showcase your Minnie Mouse style.
How fun are these? The dress is giving me total 1950's vibes, which would be cute for Dapper Day.
The Style Icon shirt would also pair so perfectly with those leggings. As a bonus, that sweatshirt has the reversible sequins, changing from pink to silver!
Of course, no trip to Disney is complete without your Magic Band. Be spotted with this cute design while you're tapping into your favorite attraction! This is a limited-release so if you want it, grab it now.
These items and more can be purchased at Disney stores and shopDisney.com, as well as:
Walt Disney World Resort
Emporium (Magic Kingdom Park)
World of Disney (Disney Springs)

Disneyland Resort
Disney Clothiers Ltd. (Disneyland park)
Elias & Co. (Disney California Adventure park)
World of Disney (Downtown Disney District)
Chaser
Disney is collaborating with Chaser to create an adorable kids line! This will be available next week, on January 30. You can find the collection when it launches HERE.
In the meantime, check out some of the options that will be available:

Kate Spade
You can also show off your fab Minnie style with clothing, jewelry, and accessories from Kate Space. I love the bag shown below! Minnie looks adorable applying her lipstick.
This collection is available at select stores near you, online, and the Kate Spade store located in Disney Springs.
Hot Topic and Torrid
Hot topic and Torrid are some of my favorite places to grab Disney apparel and accessories. They are fun, affordable, and unique. Here is what you can find at Hot Topic: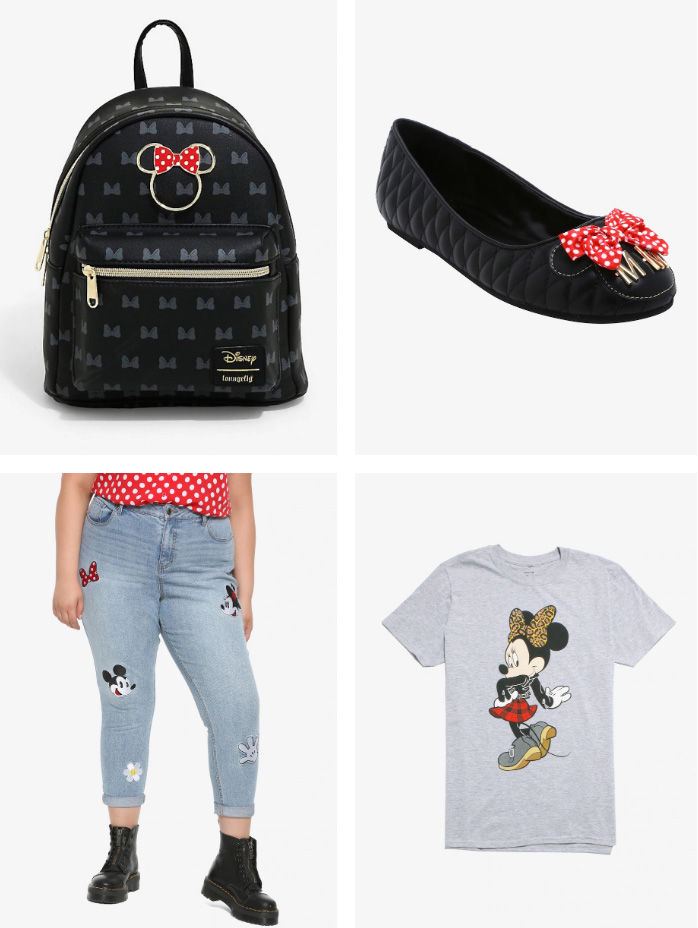 And, here is a small sampling of items available at Torrid: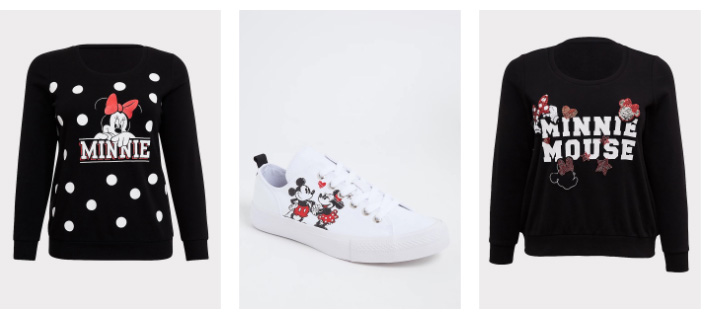 Minnie Mouse: The Main Attraction
Lastly, do not forget that Minnie Mouse is the star of the monthly 2020 collection! For the month of January, she is featured with Space Mountain, which is celebrating its 45th anniversary this year! Head over HERE to see what all you can get this month!
What are you wearing for National Polka Dot Day? Share your photos with us over on the facebook page!
-Monica S.