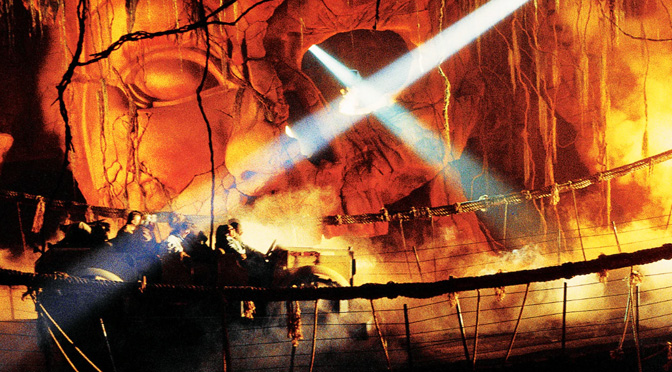 Calling all fans young and old of the Indiana Jones-themed adventure ride at Disneyland! Hang on tight! Disneyland officials have now confirmed the popular Indiana Jones Adventure ride is scheduled to undergo a major refurbishment in 2020.
Is the Indiana Jones adventure ride one of your favorites?  If so, you might want to read on for exciting news.
According to a building permit recently filed in Anaheim, California, a massive refurbishment is scheduled in 2020 to repair the perpetually collapsing bridge traversing a perilous molten lava flow in the crumbling Temple of the Forbidden Eye.
This is exciting news for many fans of the popular ride.
Fans of the ride love racing through the cursed temple with slithering snakes, screaming mummies and collapsing bridges.   Guests board a 12-person vehicle for a fast-paced thrill ride simulating riding through tough terrain.
According to the building permit, Disneyland crews are expected to replace a plank bridge and steel structure in the show set and rockwork.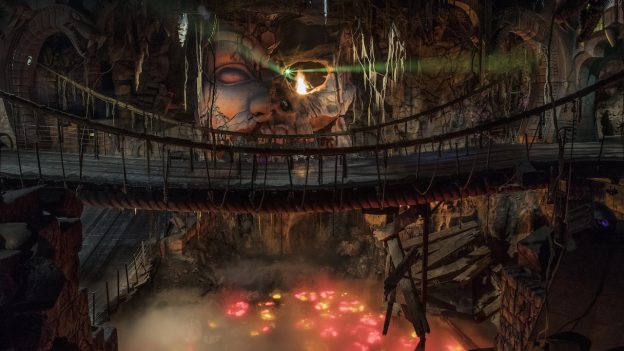 This comes on the heels of another major refurbishment planned for the park that was previously reported for Snow White's Scary Adventures, which is also scheduled for refurbishment sometime in 2020.
While it has been confirmed by Disney officials, there is no evidence of the planned refurbishment on the Disneyland website or any formal announcements.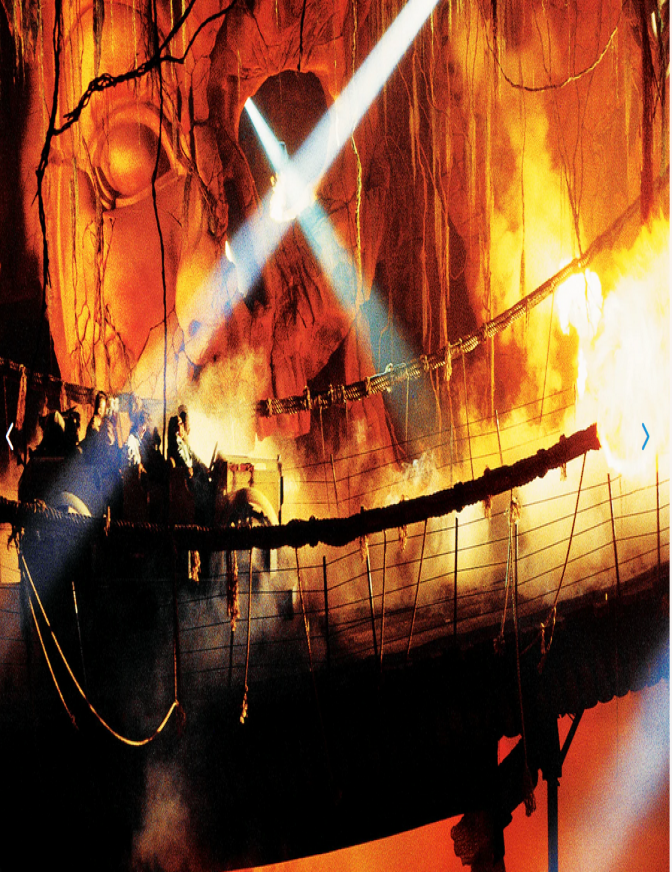 This also coincides with the ride's 25th anniversary in March 2020.  Refurbishment is believed to take place before or after the date.  So, if you are a fan, you might want to ride it while you still can!
Of course, for any further announcements and ride updates, please subscribe to Character Locator and follow Kenny the Pirate on Facebook!
What do you think of the future ride refurbishments in Disneyland? Are you excited about the upcoming changes to your favorite rides?  Please comment below and give your thoughts!
Maggie Baltz