Universal has announced an opening date for their Endless Summer Dockside Inn and Suites, the sister resort to their Surfside Inn and Suites.

Dockside Inn and Suites has an opening day of March 17, 2020! While the website boasts that rooms start at $85 a night, I was unable to find a rate quite that low whilst playing around with dates on their website. The lowest I got to was $139 for a standard room midweek in May.
One thing I did notice was that the standard rooms and the two bedroom suites seem to be pretty close in price! Here I've priced them both for opening day, with the standard room coming in at $199 and the 2 bedroom suite costing $239.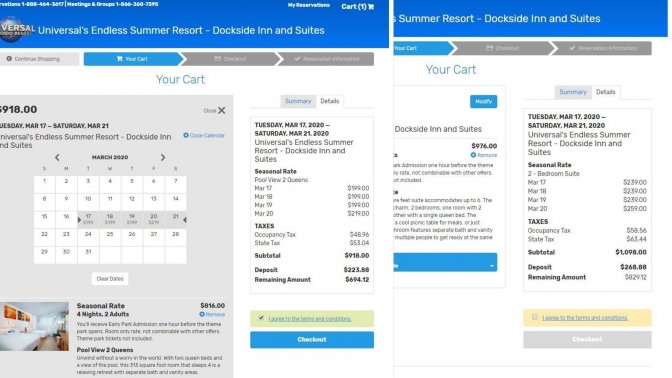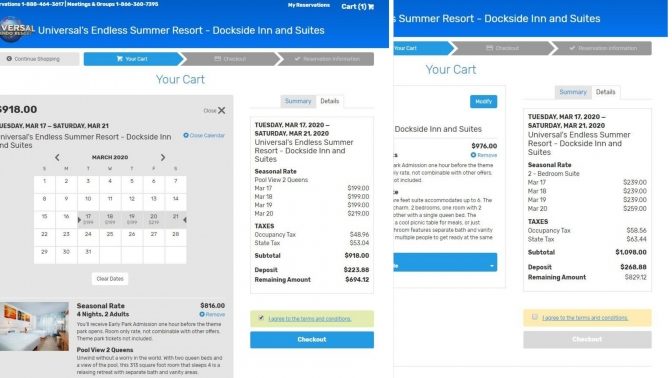 For comparison sake, I priced out family suites at Disney World for those same dates. With the "Gift of Magic" room offer a one bedroom suite at Art of Animation runs you $472 while a one bedroom suite at All Star Music costs $337.
So if you have a large party or prefer a lot of space, this Universal Resort gives you a lot more bang for your buck. But the parks aren't as family oriented as Disney's and feature a lot of attractions for the teenage and older set.
The resort looks very nice and has a beachy theme. It will feature a food court, fitness center and a pool bar along with two large pools. Lets take a look at the lobby and one of the 2 bedroom suites. It reminds me of the decor at the new Margaritaville resort that opened near Animal Kingdom.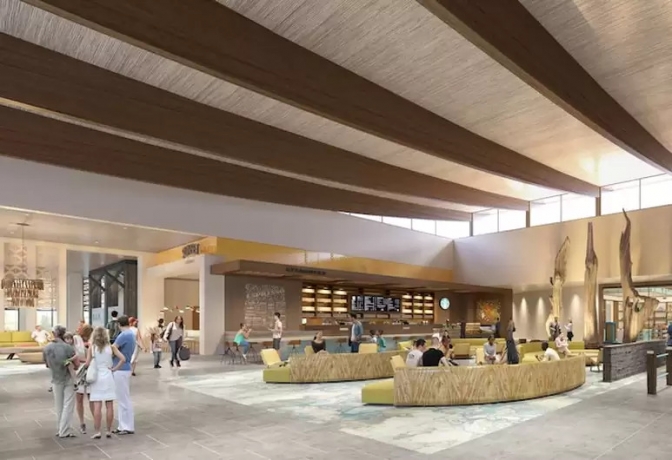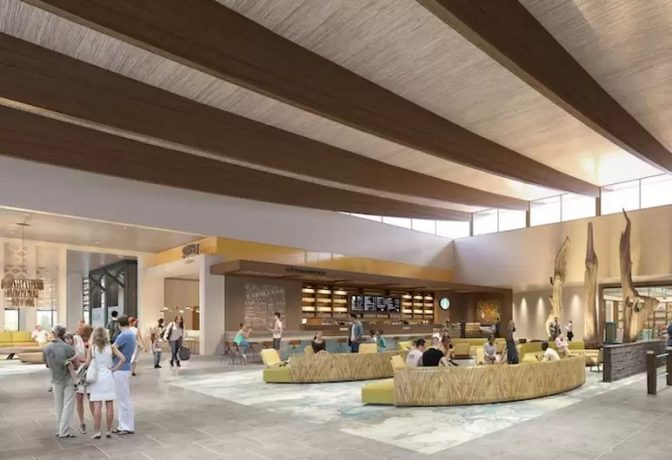 This opening will bring Universal's resort count up to 8. It seems they are really gearing up for the opening of their newest park, Universal's Epic Universe, set for 2023. I make no secret that I absolutely love Universal's Volcano bay and the resort next to it, Cabana Bay Beach Resort.
Even though I'm a Disney girl through and through, I was so pleasantly surprised by this park and resort that my family now holds Universal Annual Passes, too!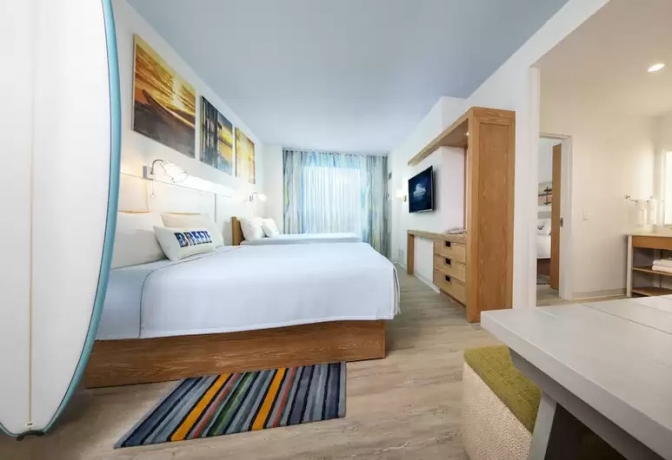 Personally, I think a lot of the difference in price between the two is simply down to demand. Universal has to keep a low price point because they have fewer parks and their parks appeal more to college kids than to families.
However, as Disney continually diminishes the benefits of staying on property, it might be worth a look to check out staying at this new Universal resort and taking a Lyft to the parks.
What do you think? Would you give this new resort a try for a little more space and a better price point?
-Rebecca W Davis