Missing the beauty of Cinderella Castle aglow for the holidays? Check out the sign that these may return this year.
Cinderella Castle Dream Lights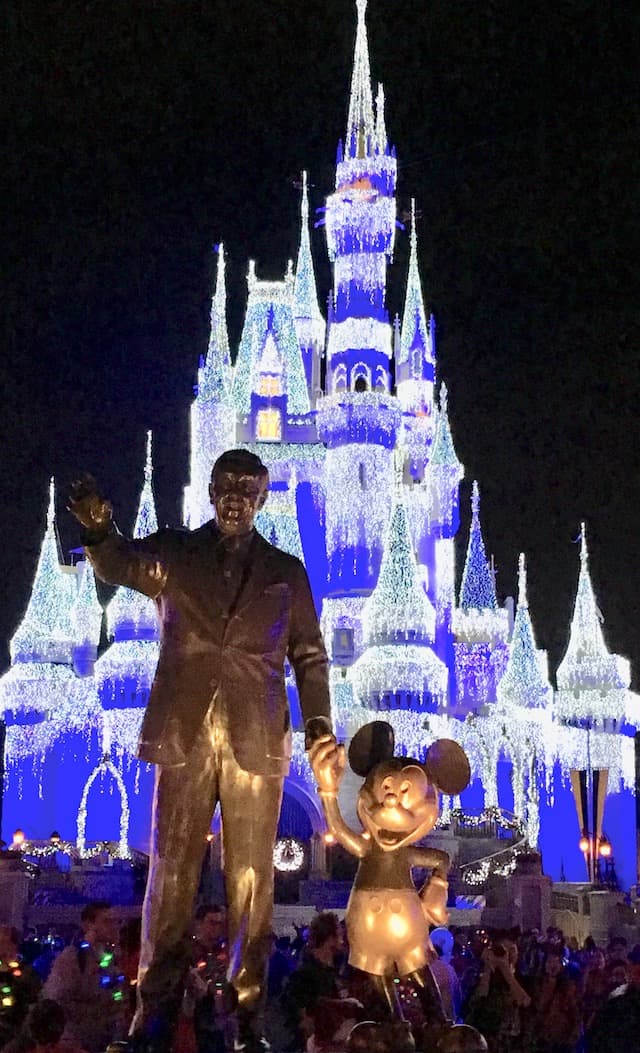 There is nothing quite like Disney Parks during the Christmas season. In Walt Disney World, the Magic Kingdom is simply breathtaking as you make your way down Main Street, USA. With wreaths and garlands lining the streets, it truly is a sight to behold.
It has been a few years, but one of the centerpieces for the Christmas season is Cinderella Castle. Cinderella Castle Dream Lights first debuted in 2007. Every night at 6:30 pm, over 200,000 Christmas lights cover the Castle in holiday magic each year.
Originally, the Fairy Godmother turned the lights on every night in a stage show with Cinderella and Prince Charming. However, in 2014 Anna and Elsa took over the tradition of lighting the Castle each night. Now Elsa uses her powers to transform Cinderella Castle.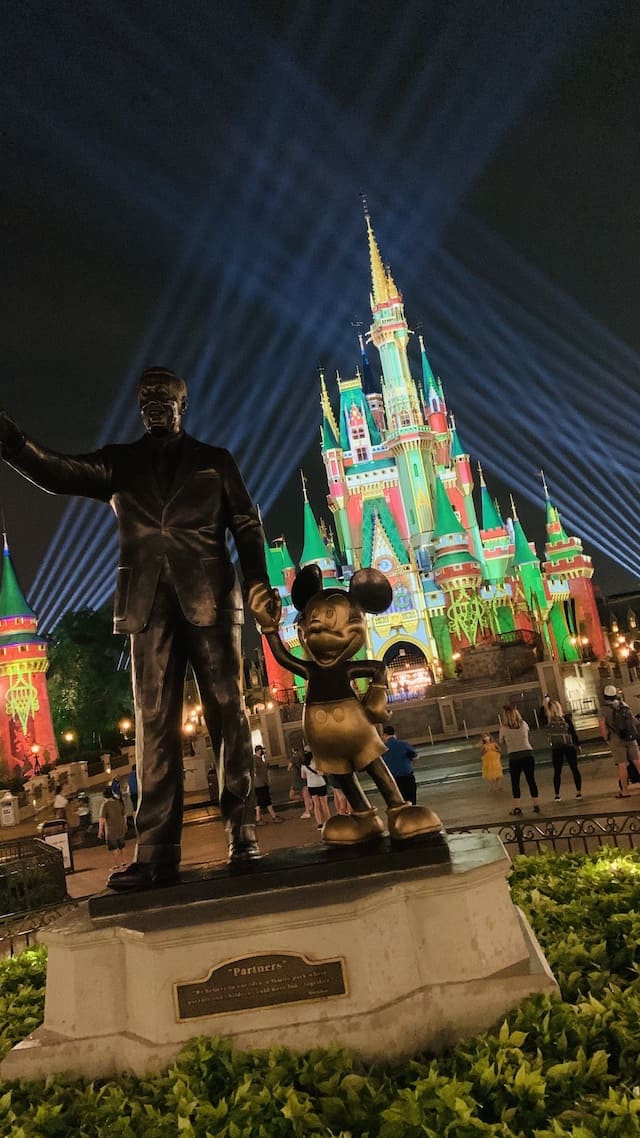 The stage show and lighting draw a huge crowd each night, but 2019 was the last time we saw the beautiful display. In 2020, projections replaced the Cinderella Dream Lights.
For both 2021 and 2022, Cinderella Castle was adorned with golden turrets, jewels, and bunting for the 50th Anniversary of Walt Disney World. This made it difficult to install the lights for the past two years.
Many guests were hopeful that once these decorations are removed that the Cinderella Castle Dream Lights will return.
Big Sign For Their Return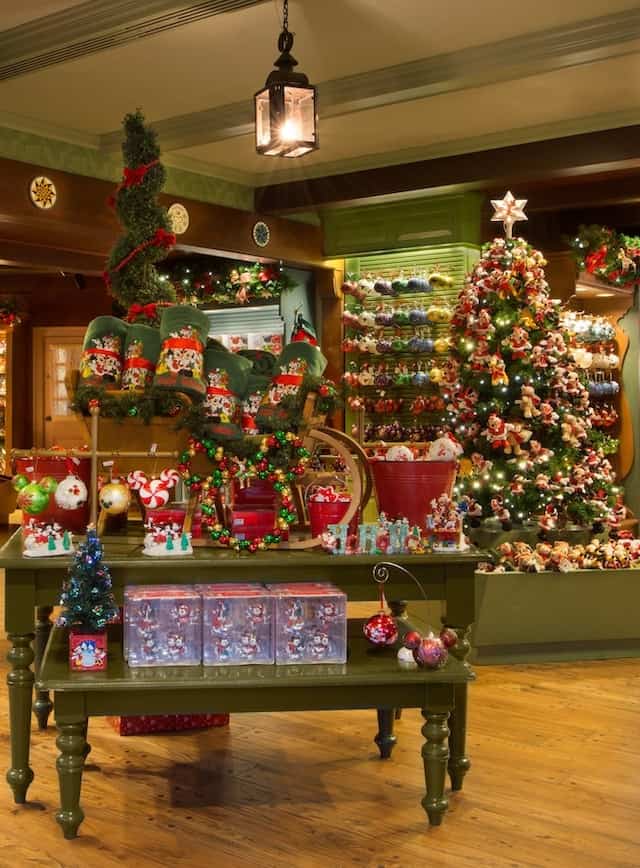 Guests visiting Magic Kingdom have noticed large cranes and a drained moat surrounding Cinderella Castle for several weeks. All 50th Anniversary decorations are now removed from Cinderella Castle while the new color scheme remains.
Many remain hopeful that with these embellishments removed, the lights may return. While at the Magic Kingdom, we could hardly believe our eyes as we passed by Ye Olde Christmas Shoppe. In the window is a Christmas tree decorated with dozens of ornaments featuring the Cinderella Castle Dream Lights.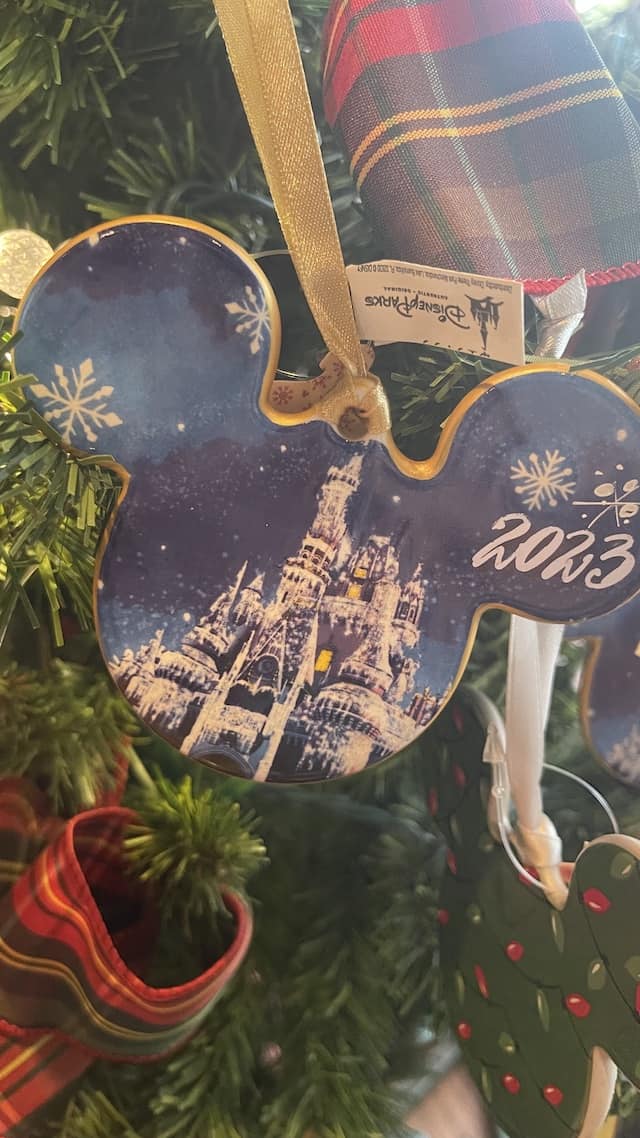 As we stepped inside, we asked a friendly Cast Member if this could be a sign of things to come. She shared that she could not confirm or deny, BUT these ornaments are a new design and they have never used them all on a tree before. She then winked and said, "Seems like a pretty good sign."
Disney Parks makes many announcements with "Halfway" celebrations. Earlier we shared many announcements as Disney celebrated Halfway to Halloween. The latter part of June (or into Christmas in July) may bring "Halfway to Holidays" special offerings and news announcements. This allows guests to celebrate in the parks while also helping guests plan for their future holiday trips.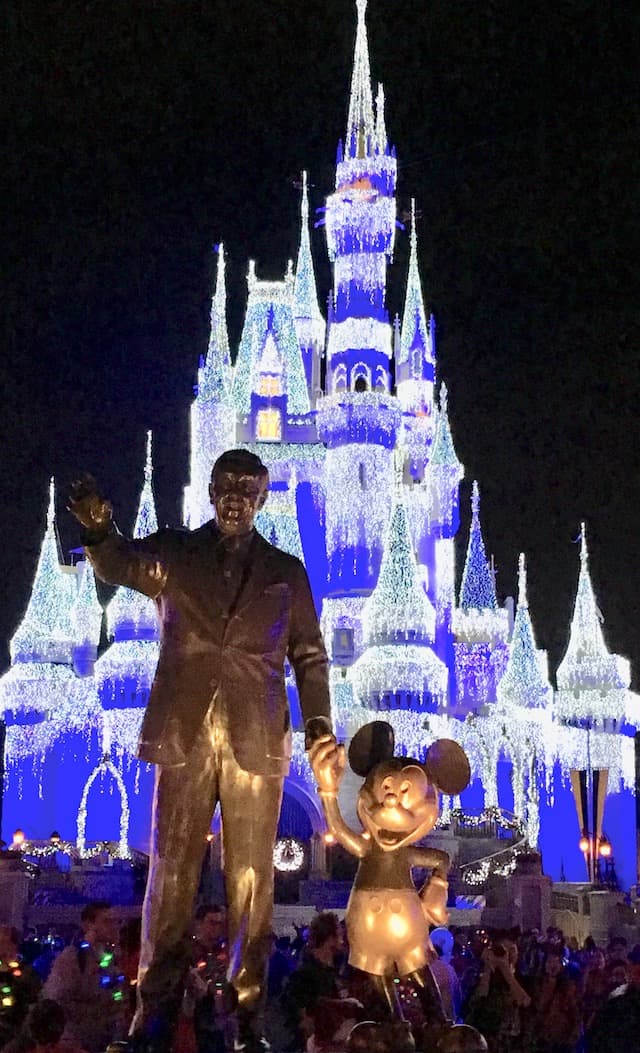 The latter part of June or July may bring "Halfway to Holidays" special offerings and news announcements.
The return of these ornaments and this prominent decorated tree may be an indicator of an announcement coming soon. We are very hopeful that the Cinderella Castle Dream Lights will return.
Do you think the Cinderella Castle Dream Lights might return this year? Will you be visiting Walt Disney World this Christmas season? Share your thoughts and share this post with a fellow Disney pal.