Now that the 50th Anniversary of Walt Disney World is coming to an end, many have wondered if Cinderella Castle will return to its former glory. We think we have the answer.
50th Anniversary Grand Finale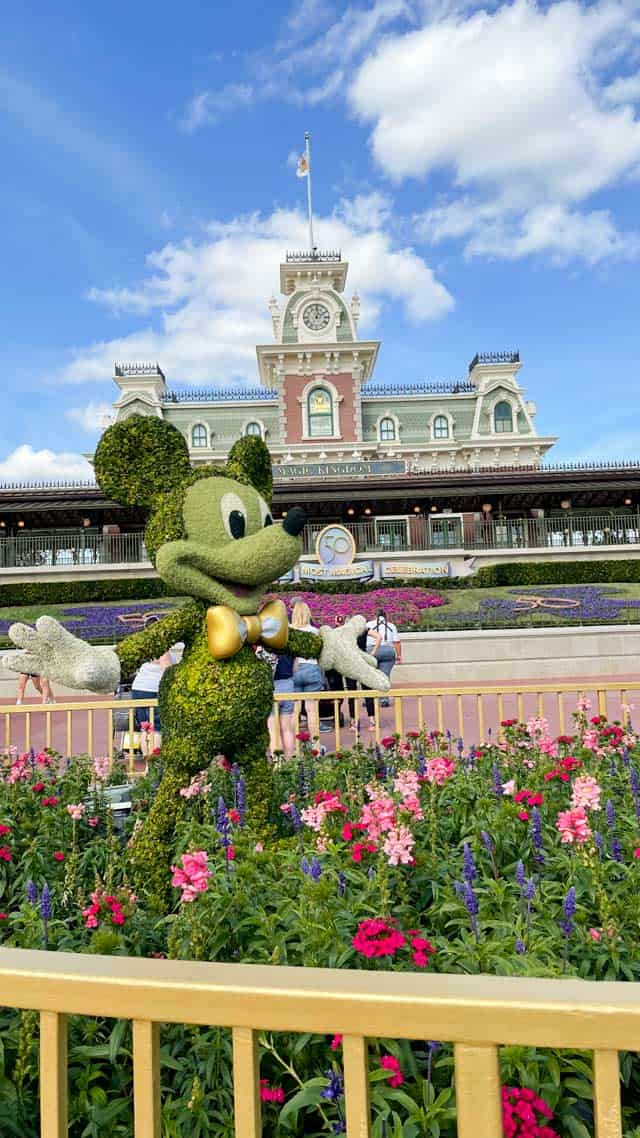 Walt Disney World began "The World's Most Magical Celebration" for the 50th Anniversary of the Magic Kingdom. This celebration extended for a full 18 months. Some guests are ready for the end of this celebration, but others (like myself) are sad to say "see ya real soon" to this magical celebration.
One Beacon of Magic show is now no longer offered along with the end date for Disney's Enchantment and Harmonious.
At this time, we have no official word on the fate of the 50th Anniversary golden statues found throughout the parks, the 50th touches on Cinderella Castle, and Mickey's Celebration Cavalcade.
Cinderella Castle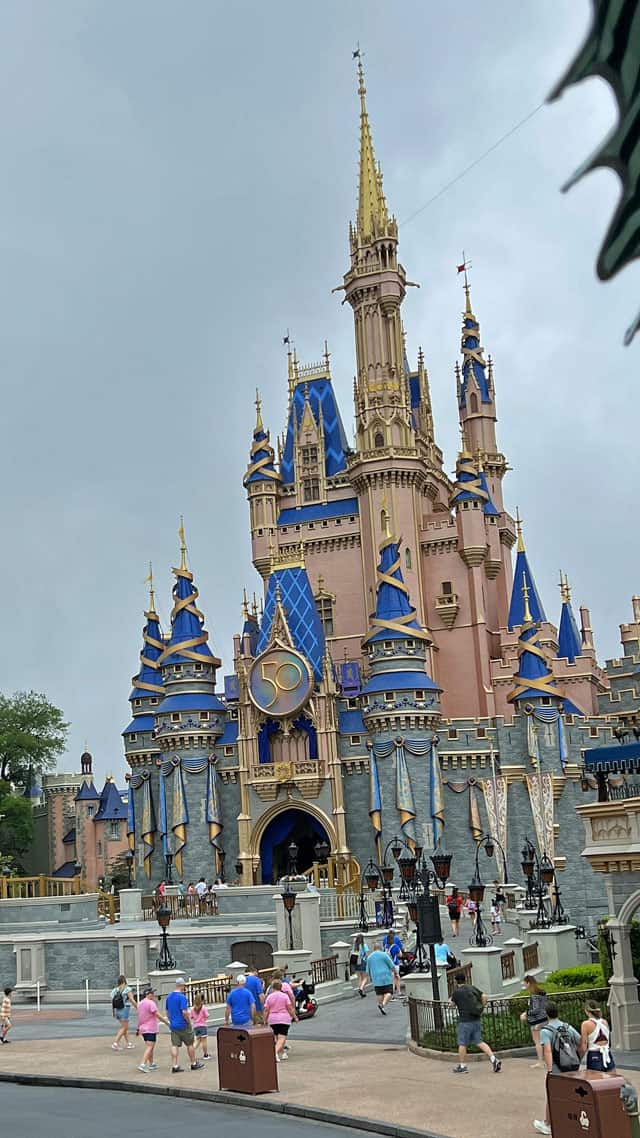 Earlier we shared that general contract work is scheduled for Cinderella Castle. At this time, this is pretty vague. What guests are really curious about is if the new pink and blue color scheme will remain. Now new merchandise makes us wonder if the look of Cinderella Castle may remain for a bit longer.
At the beginning of the 50th Anniversary celebration, Walt Disney World unveiled a beautiful 50th Anniversary Cinderella Castle playset. This features the castle with the 50th emblem along with Mickey Mouse and his pals in their Earidescent outfits.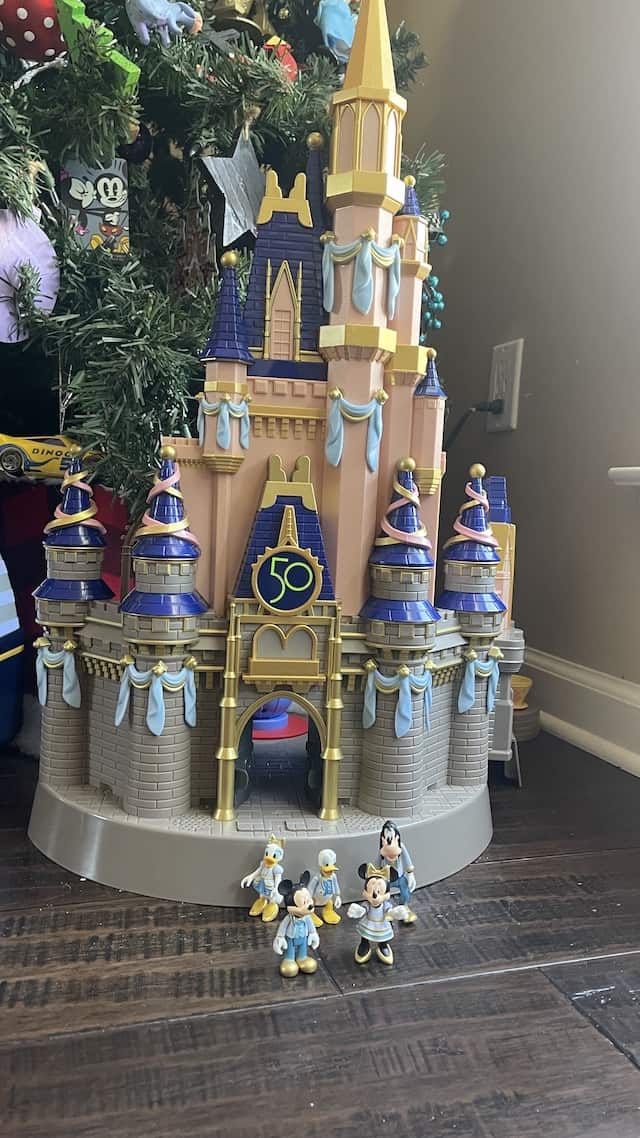 Around Christmas, these playsets went on sale throughout Walt Disney World. A few of these discounted 50th Anniversary Castles are still available for purchase, but now a new castle playset is available.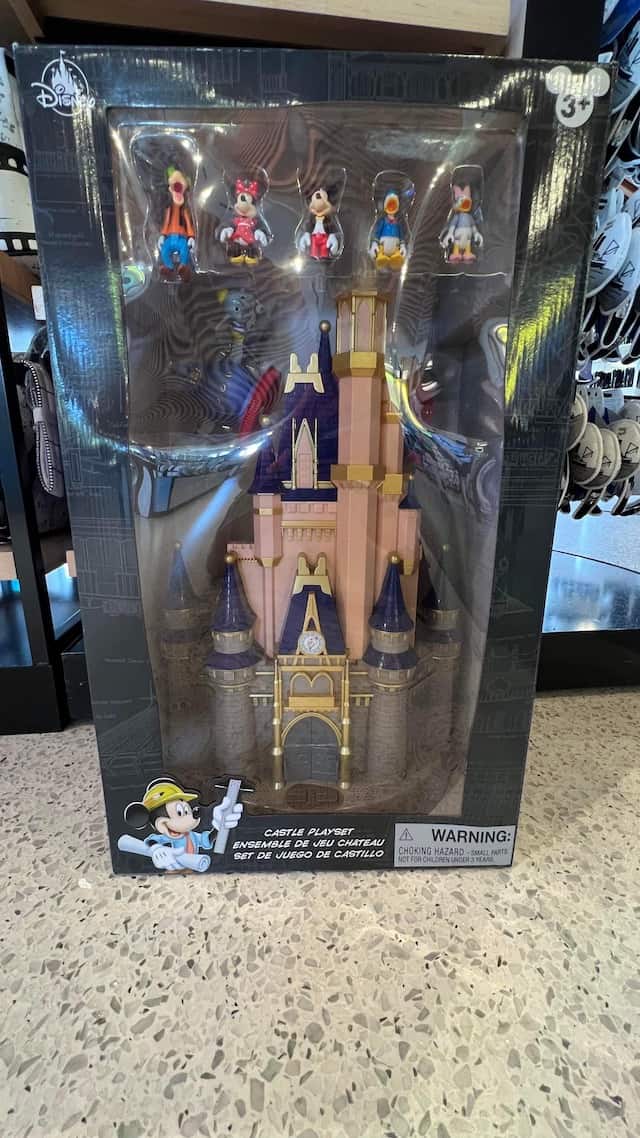 Now, you may not be interested in purchasing a castle playset, but what is interesting is that the color of the new castle playset is left unchanged. The only changes for this new set are: the 50th-anniversary medallion is missing in place of the clock, the extra adornments are missing, and Mickey and his pals have returned to their traditional costumes.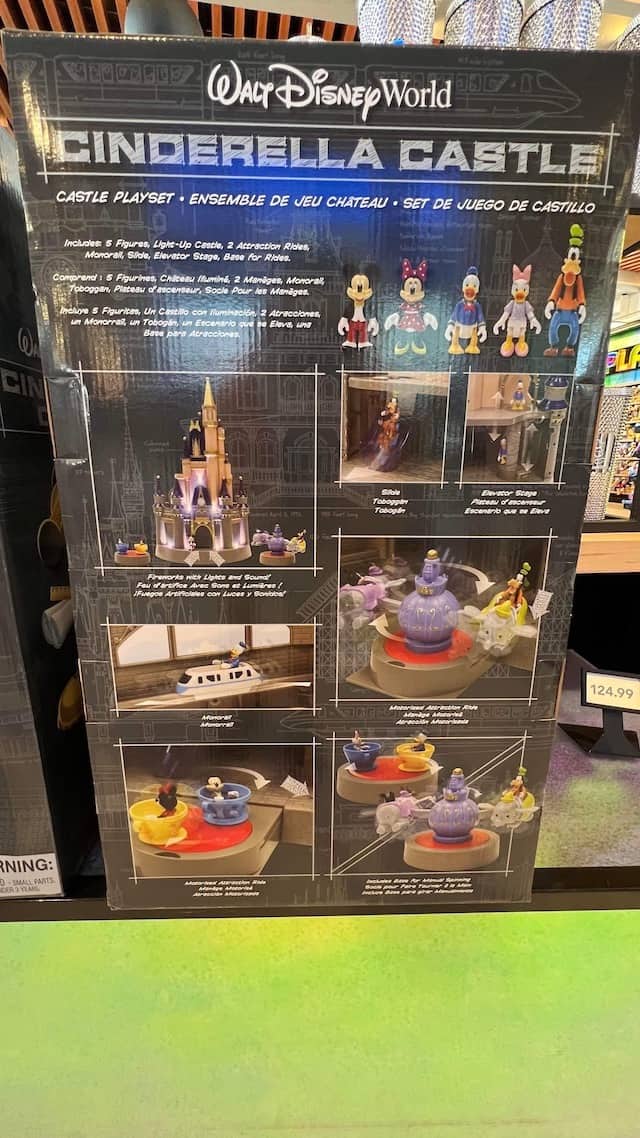 The color scheme is exactly the same for the brand-new castle playset and the 50th Anniversary edition. This seems to be a fairly good indicator that this is the new look for Cinderella Castle for a bit longer.
This new castle playset is now available for $124.99 at select locations. We have spotted this at both the Creations Shop at EPCOT and the Emporium at Magic Kingdom.
The color scheme for this new Cinderella Castle playset s exactly the same as the 50th Anniversary edition. This seems to be a fairly good indicator that this is the new look for Cinderella Castle for a bit longer.
What do you think of the new look for Cinderella Castle? Do you love it or were you hoping that it would return to the former color scheme? How long do you think this new look will remain? Share your thoughts in the comment section.