It looks like Disney is about to make some changes to the icon at the heart of the Magic Kingdom. Here is what could be in store for Cinderella Castle.
Cinderella Castle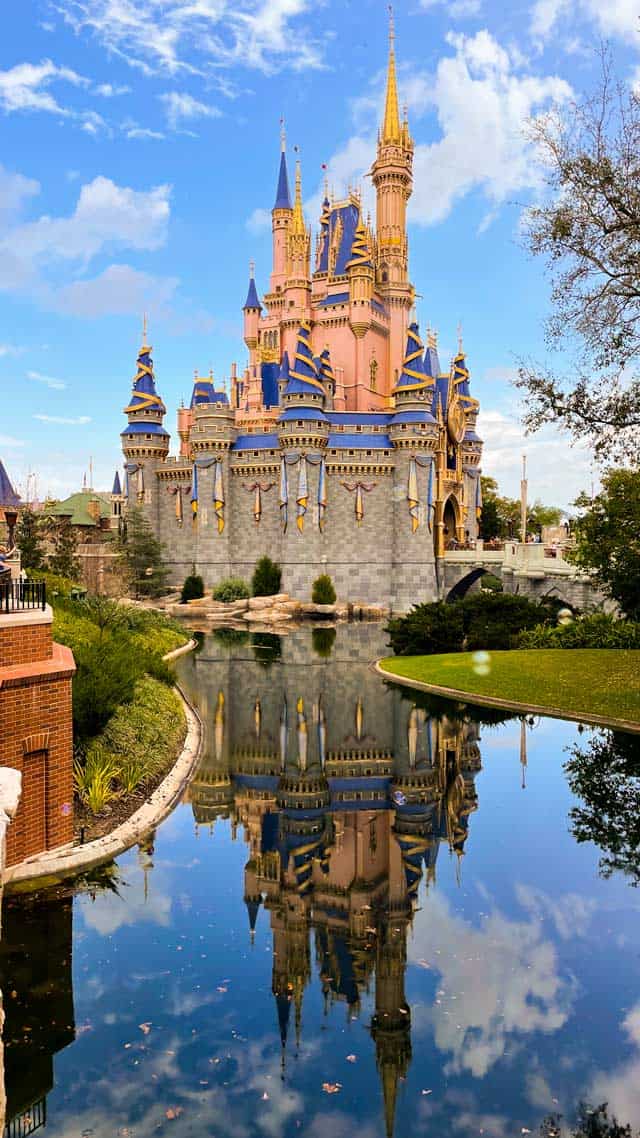 Cinderella Castle in the Magic Kingdom in Walt Disney World is quite possibly one of the most easily recognizable icons in the history of any theme park. It might even be one of the most frequently photographed spots on the planet! She is a beauty for sure.
It is true that Cinderella Castle has donned a number of looks including a birthday cake! You can see a look back at 50 years of the magnificent icon right here. Recently, it received a transformation for Walt Disney World's 50th Anniversary. Most notably, the color scheme changed from grey and white and blue to pink and blue, and gold with EARidescent touches.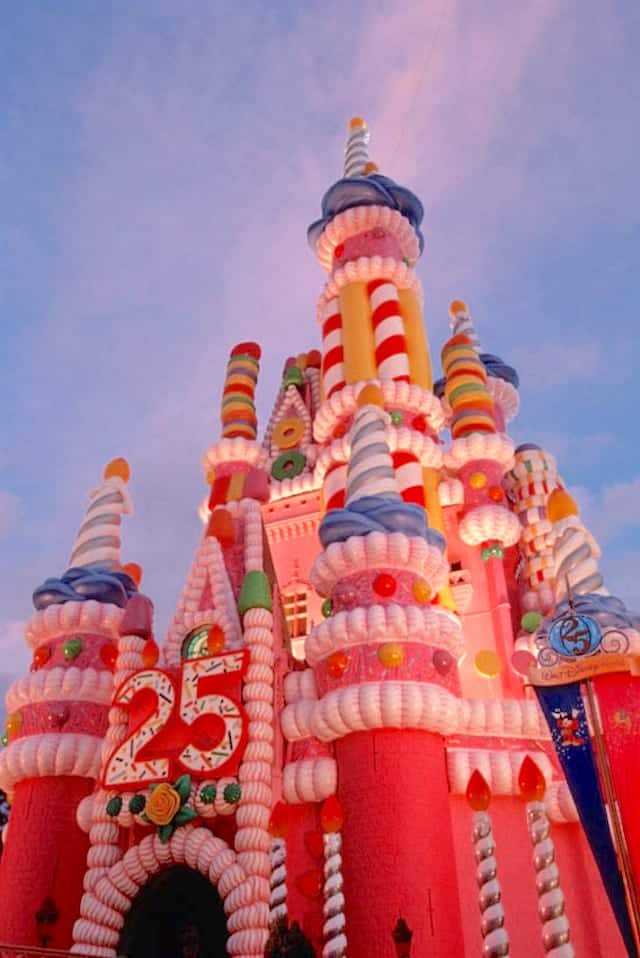 Additionally, it was adorned with gorgeous golden gilding and sculptural drapery. Finally, it sports a 50th-anniversary emblem.
Some Guests love the changes. Others, however, abhor them and wish for a return of the beloved Castle's previous majesty.
New Work Permits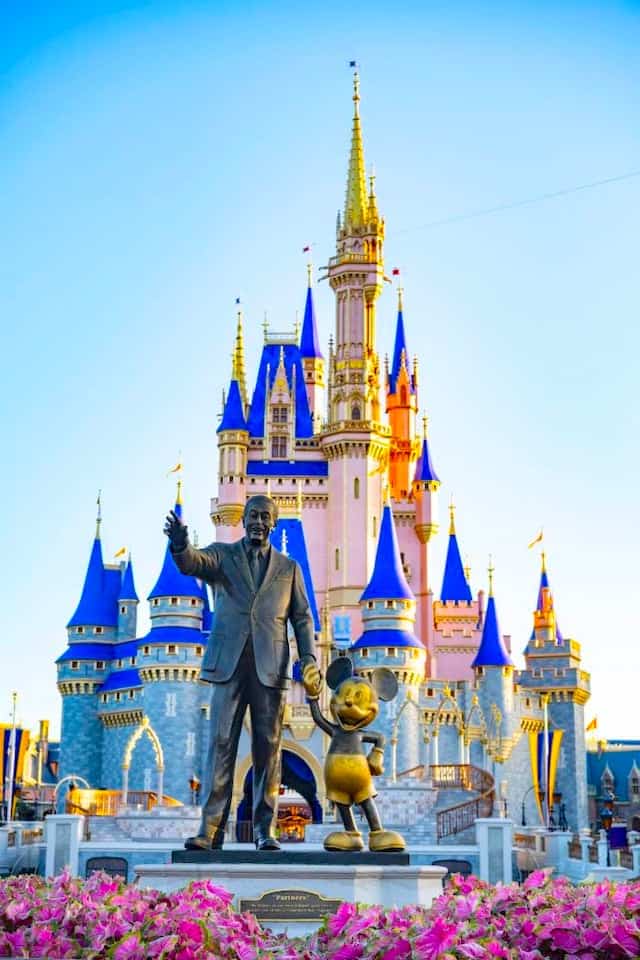 However, as the 50th Anniversary Celebration winds down, it does seem as if the castle is about to get a new look! On March 9, 2023, Disney filed a Notice of Commencement for an address matching Cinderella Castle.
The permit is for general construction. Coastal Steel Inc. will be completing the work. You may remember that this is the same company that was noted when Disney installed the 50th Anniversary decorations on the Castle a few years ago.
What Will the Castle Look like Next?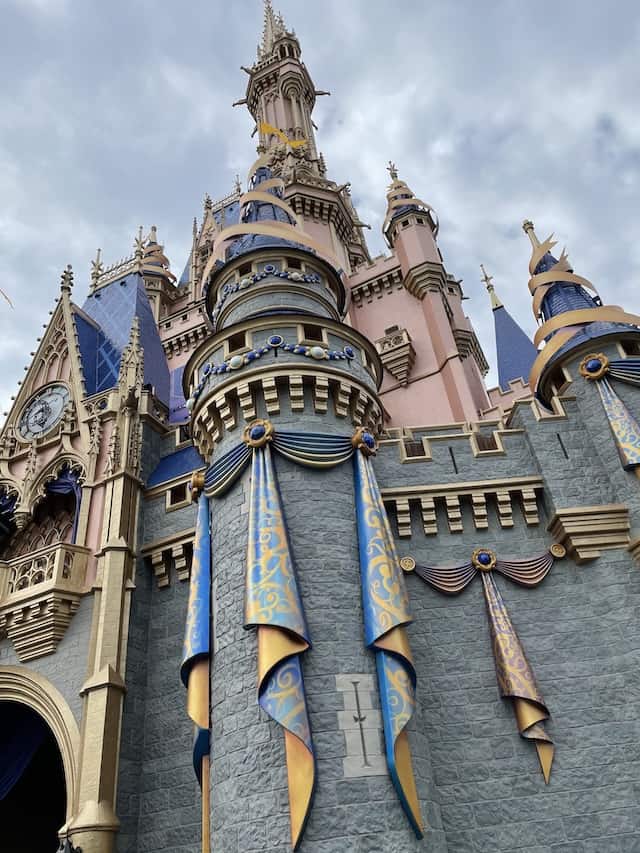 While the permit is not specific, this work will most likely include the removal of the 50th Anniversary Castle Decorations. After all, the 50th Anniversary ends very soon. So it makes sense that at the very least we will see anything indicating the 50th celebration vanish.
Removing these decorations may also make the installation of the popular Cinderella Castle Dream Lights more manageable at Christmas time.
A permit has been filed for general construction for Cinderella Castle.
While we fully expect to see the beautiful 50th decorations vanish in the coming months, one question remains. Will the pink color scheme also vanish? Will Cinderella Castle be restored to its simpler, classic look? Many fans hope so!
Do you hope that Cinderella Castle remains pink forever, or do you prefer the classic color scheme? Let us know your thoughts in the comments!