It has been 3 years since we have seen the beautiful Christmas lights on Cinderella Castle. Let's discuss.
Cinderella Castle Dream Lights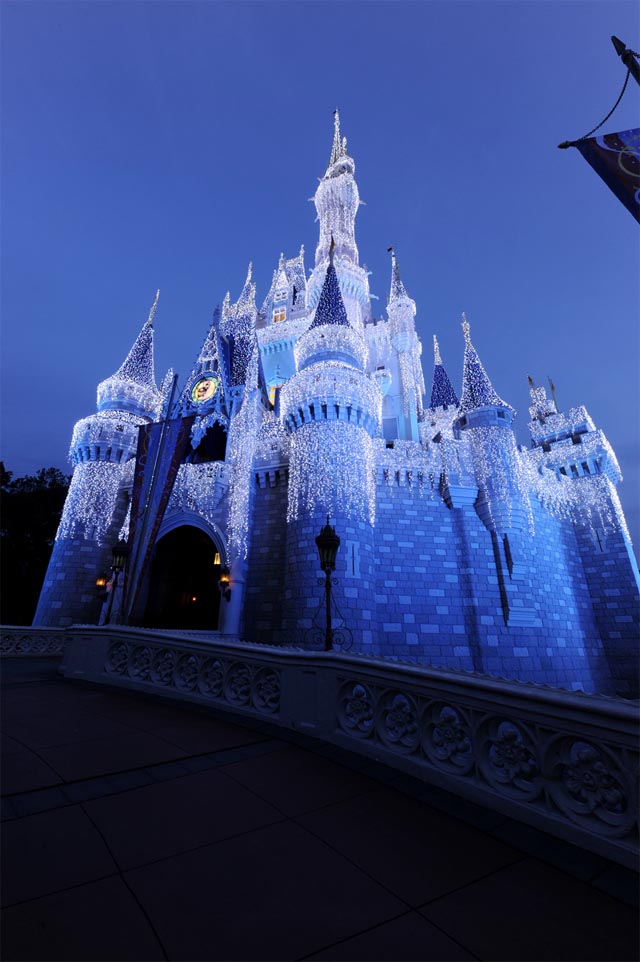 Giant Christmas trees and wreaths on every lamppost pale in comparison to the beautiful lights on Cinderella Castle. This tradition started in 2007 at the Magic Kingdom, and many look forward to seeing the lights turn on every Christmas season.
Every night at 6:30 pm, over 200,000 Christmas lights cover the Castle in holiday magic each year. Originally, the Fairy Godmother turned the lights on every night in a stage show with Cinderella and Prince Charming.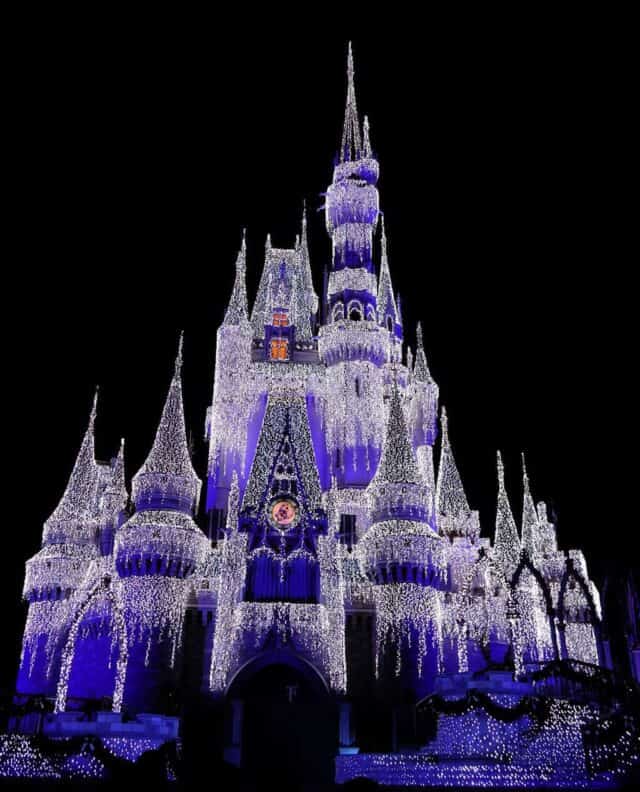 However, in 2014 Anna and Elsa took over the tradition of lighting the Castle each night. Now Elsa uses her powers to transform Cinderella Castle.
The stage show and lighting draw a huge crowd each night, but 2019 was the last time we saw the beautiful display.
No announcements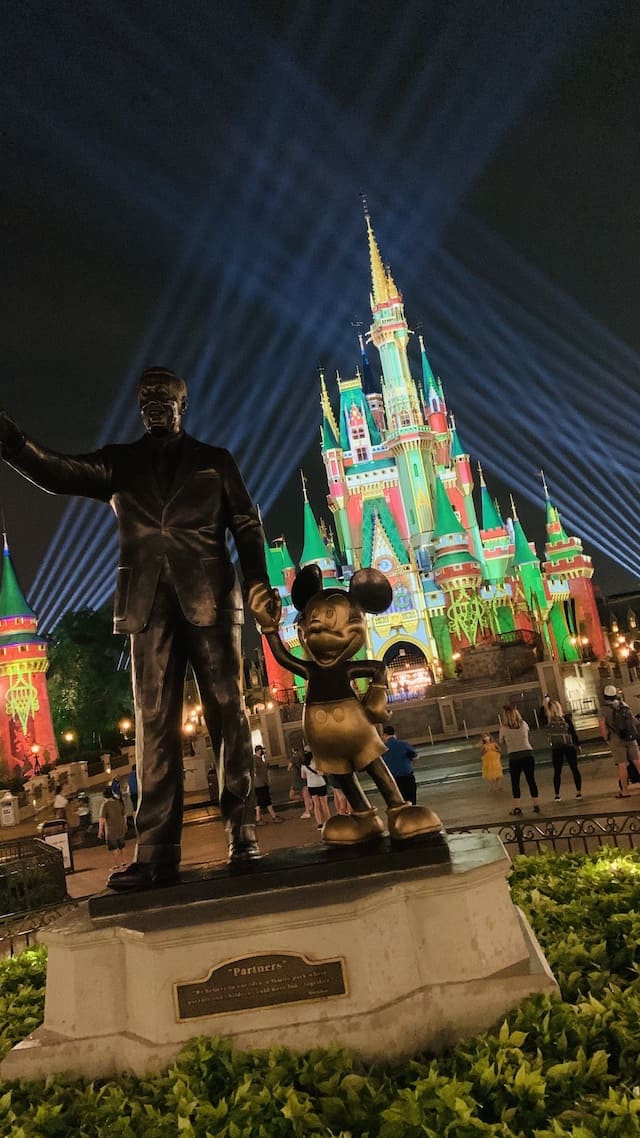 In 2020 the pandemic hit and Disney had to cut back on Guests and the budget. Instead, they debuted projection mapping. Instead of physical lights, now different light displays are shown on the Castle.
In 2021, those projections remained, and so far that appears to be true in 2022 as well. We did not see an announcement on their return yesterday with the rest of the announcements. Like Jingle Bell, Jingle BAM!, they could both be gone for good or announced in the coming months (hoping for the latter).
With the Castle all dressed up for the 50th anniversary, many speculate the Dream Lights will return in 2023 when the 50th celebrations are over. However, I (Monica) am not fully convinced…here's why.
Why I think they are gone for good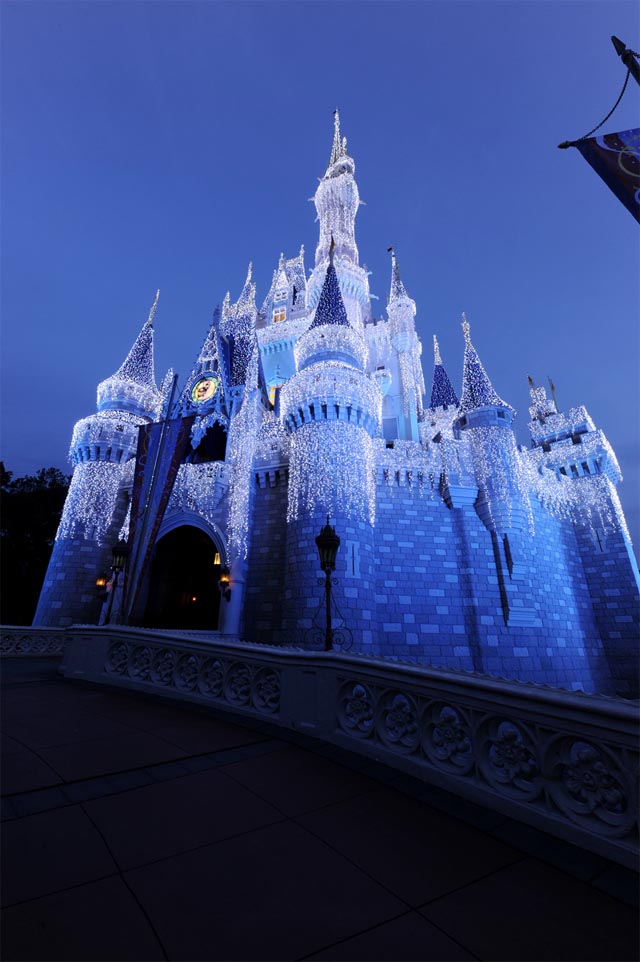 The Dream Lights take months of planning, manpower, and money. We all know these are things Disney is trying to cut back on. Huge cranes go up every August to October in order to get the lights up every year. Then they come back down in January. Guests complain that the cranes ruin their pictures.
Then, they have to pay people to maintain the lights every year and install them. It has been very obvious over the last two years that Disney is trying to earn a profit. They do this by cutting back on experiences and raising prices.
Third, there is a heavy push towards projection mapping in favor of physical lights. Disney's Enchantment relies on pictures up and down Main Street, U.S.A. The Hollywood Tower Hotel and Tree of Life also use projection mapping. Spaceship Earth uses points of light that can be programmed and never need to be taken down.
Disney did away with Osborne Family of Lights in 2016, and even before that, Epcot Lights of Winter in the mid-2000s (although I think that doesn't have much bearing on Cinderella Dream Lights). My point is, hundreds of thousands of physical lights do not seem to be on Disney's priority list right now when there are easier alternatives.
I really hope I am wrong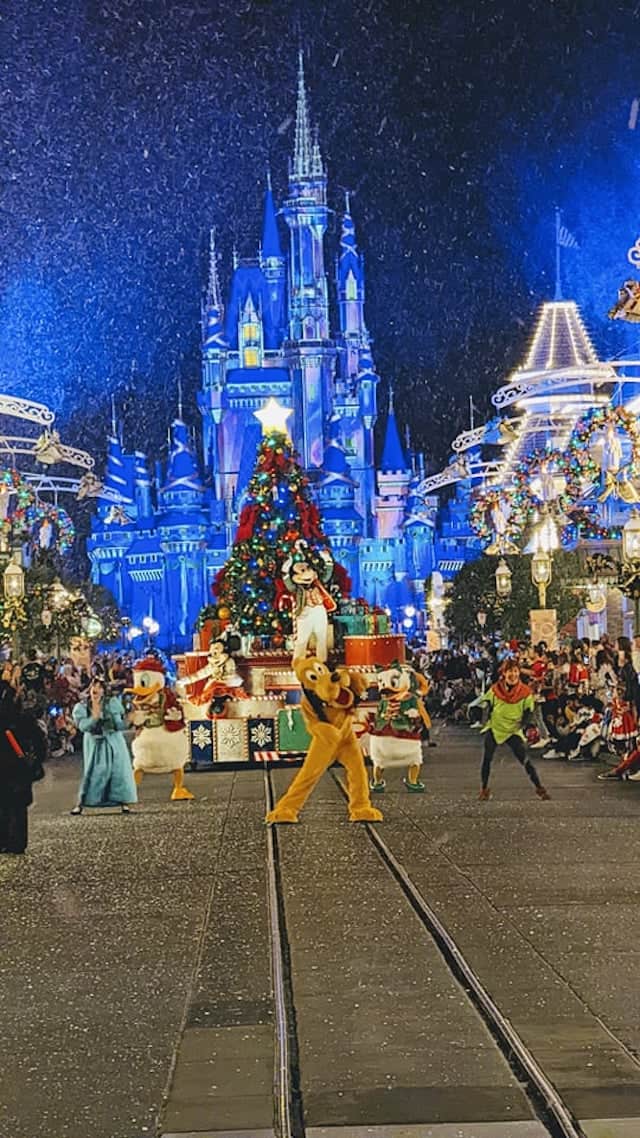 However, I really hope I am wrong about all of these things. Maybe we will all get lucky and Disney is just waiting for the 50th to be over before putting Dream Lights on the Castle once again. The pandemic and anniversary have been really good excuses for other cuts Disney has made (looking at you, FastPass, Dining Plan, and Extra Magic Hours).
You, of course, are welcome to disagree with me! Our team welcomes opposing comments as long as you are respectful. Please share your thoughts on Dream Lights with us in the comments below or on Facebook!