Is enjoying Disney desserts on your must-do list? The Monorail might just be the key to enjoying some of the best treats Disney has to offer.
The Monorail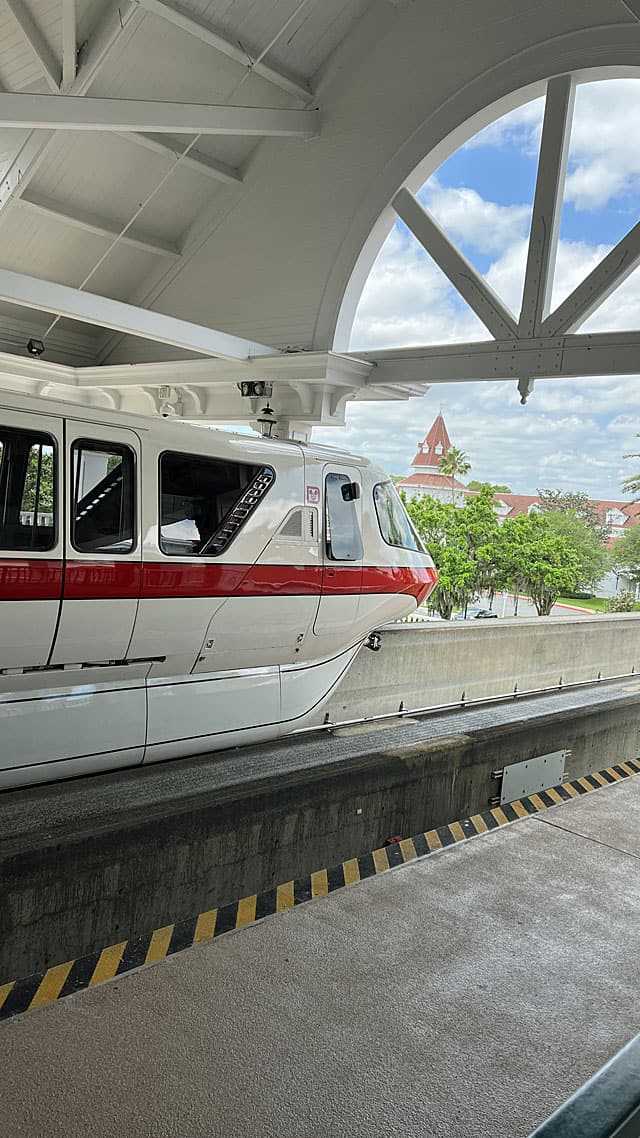 The Walt Disney World Monorail System is perhaps the most iconic form of transportation in Walt Disney World. Not only is it an efficient means of getting around Walt Disney World, but a trip on it feels like enjoying a Disney attraction!
But, did you know that the Monorail is more than a means to help Guests get to their Walt Disney World Resort hotels and the Transportation and Ticket Center? Some people ride it just for fun!
Even better, if you are a foodie or a dessert lover, the Monorail can also be the key to unlocking a whole world of fantastic Disney desserts! Simply step onto your chariot in the sky to find some of Walt Disney World's VERY best dessert options.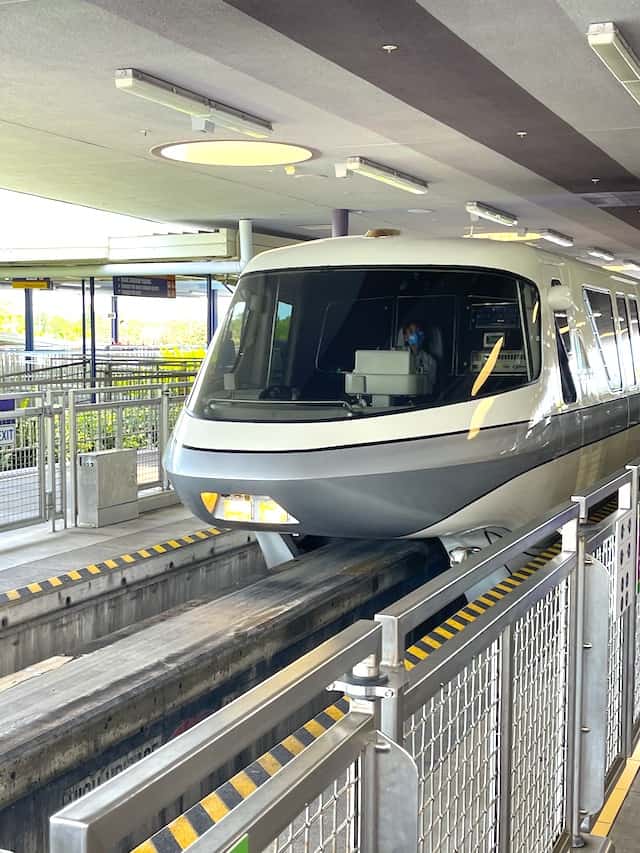 Taking a nice Monorail ride for dessert makes a great break from the hustle and bustle of the Magic Kingdom. Or, you can also indulge during a rest day! Not only will you get to have amazing treats, but you will also get to see some fabulous resorts while you are at it!
If you have friends or family to share with, you might even want to do a dessert crawl and grab something delicious at each Monorail Resort. If you are having a solo trip, it may be tough to enjoy so much sugar alone.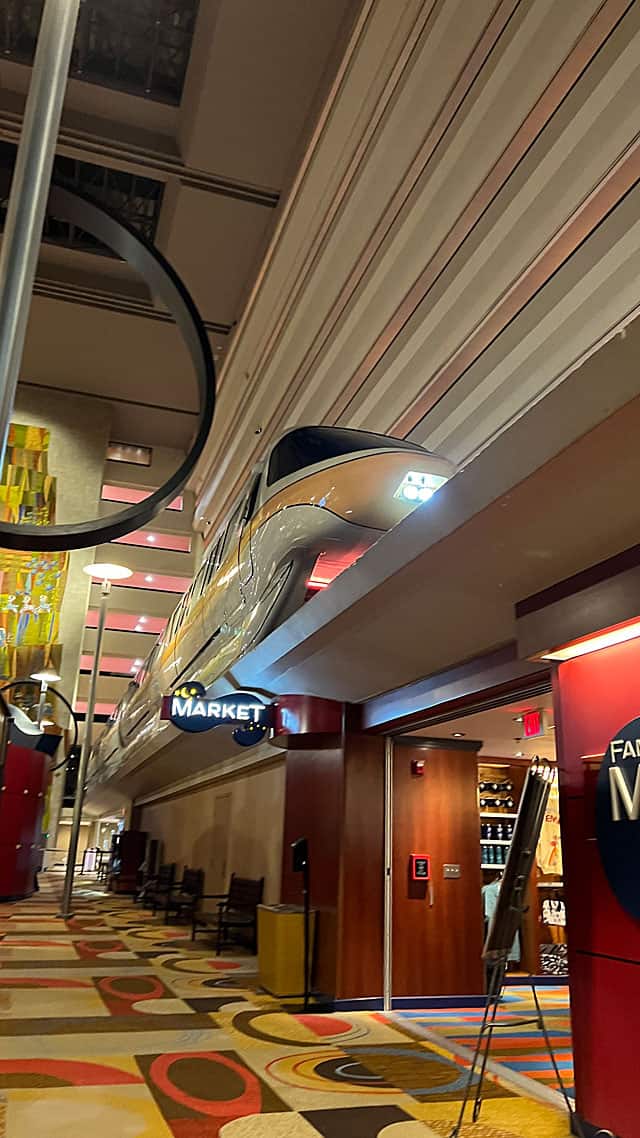 However, if you can't possibly eat everything you want in one go, you can also take your less fragile desserts to-go and keep them in the fridge or drink cooler in your hotel. Then you can enjoy them throughout your stay at Walt Disney World!
Here are the desserts that are just a Monorail ride away from the Magic Kingdom and where you can find them! Simply hop aboard the Resort Monorail and enjoy the sweet rewards of your efforts.
Disney's Contemporary Resort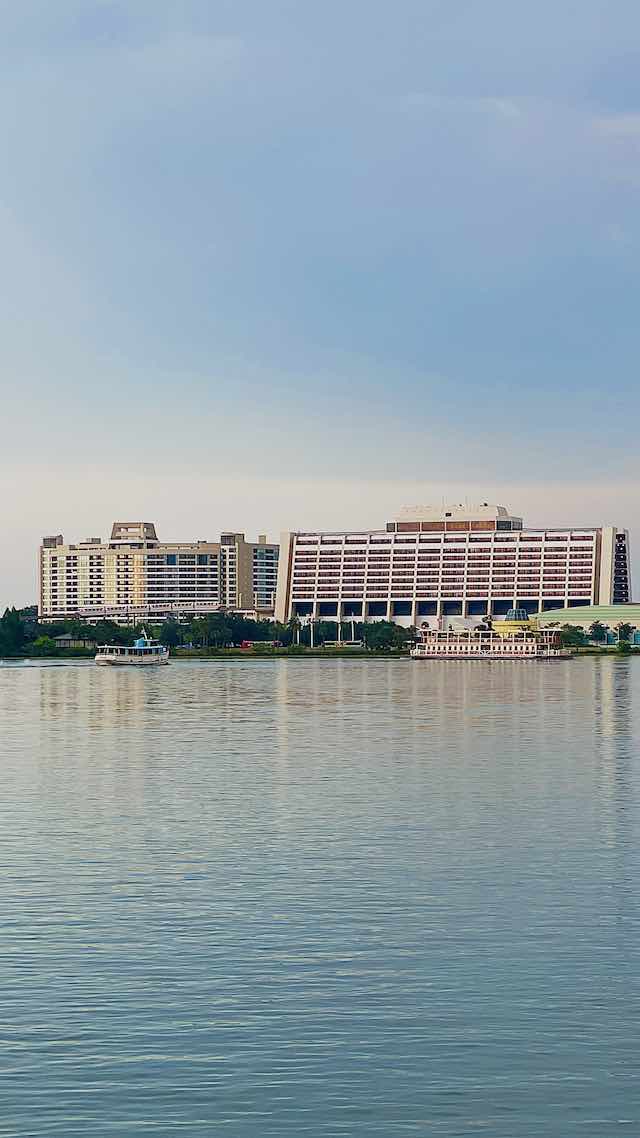 The first stop on the Monorail is Disney's Contemporary Resort. The Contemporary is one of Walt Disney World's original hotels. With its A-frame style architecture, it is very easily recognizable. Many visitors think of it as the hotel the monorail runs through.
And Disney foodies know it for its restaurants and delightful food options. Our dessert journey begins at Contempo Cafe.
Peanut Butter Pie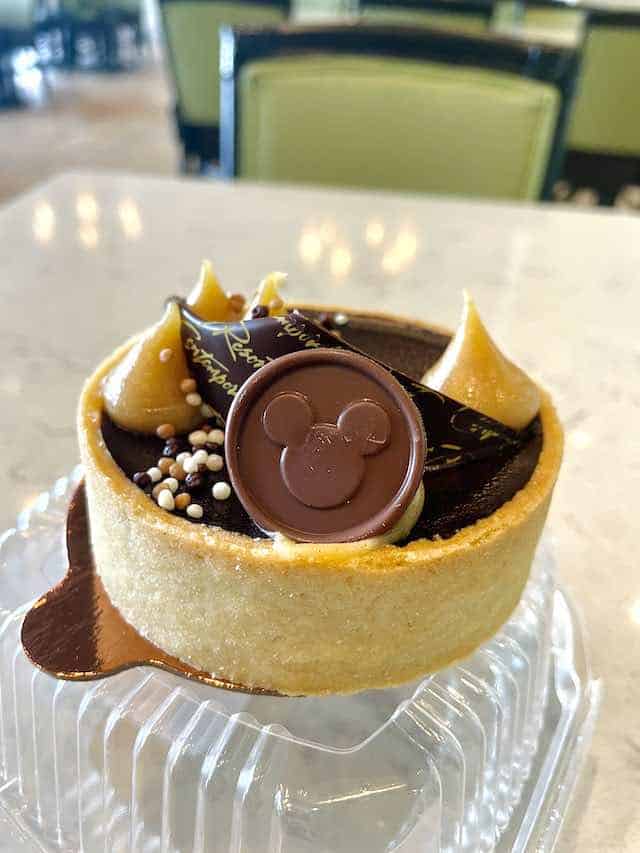 Though it has gone through several changes, the Peanut Butter Pie at Contempo Cafe is typically good in any of its forms. While many fans of the dessert miss when it was topped with a puff of peanut buttery goodness, the current version is satisfying in its own right.
This decadent dessert is a Vanilla Tart Shell filled with Custard and Peanut Butter filling, drizzled with Chocolate Ganache and topped with Crispy Chocolate Pearls. Custard, ganache, and peanut butter? It is every bit as rich as it sounds. If you love rich, peanut buttery foods, you will adore this dessert.
Steakhouse 71 Chocolate Cake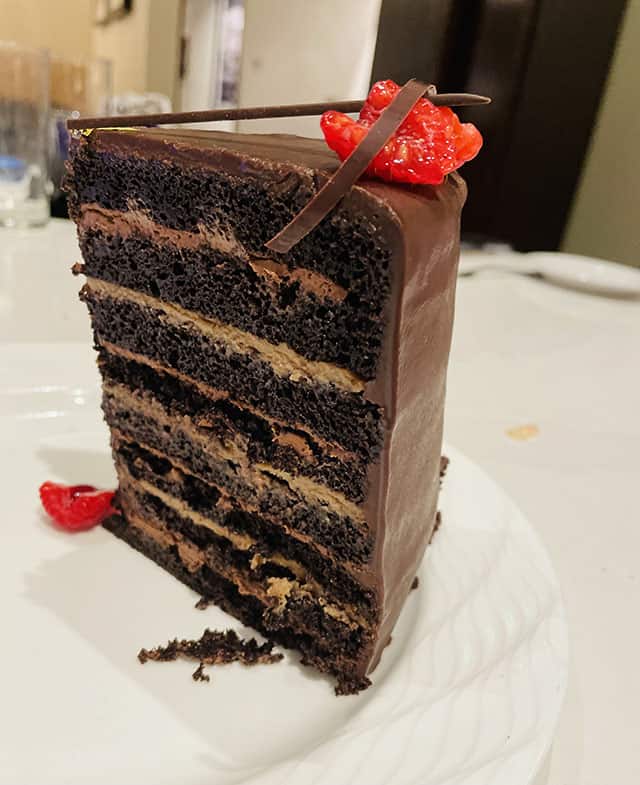 Next up is a dessert exclusive to Steakhouse 71. This chocolate cake is an impressive 15 layers of Jack Daniels-infused Chocolate Cake and Chocolate Mousse with Raspberries. It is great for a chocolate lover who likes a little kick.
If you want to take the cake to go, you might try your luck at Mobile Ordering. Steakhouse 71 is one of the table service restaurants that offer Guests to-go options.
Disney's Polynesian Village Resort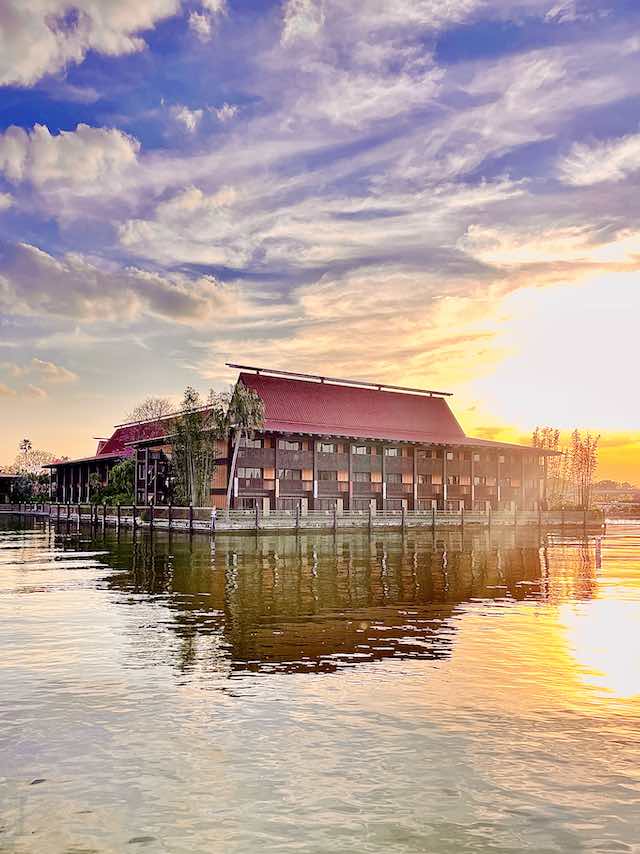 The next stop on the Monorail Loop is Disney's Polynesian Villiage Resort. Not only is it a gorgeous resort, but it is also home to Disney's BEST pineapple desserts. Stop by to see it and to enjoy the food.
DOLE Whip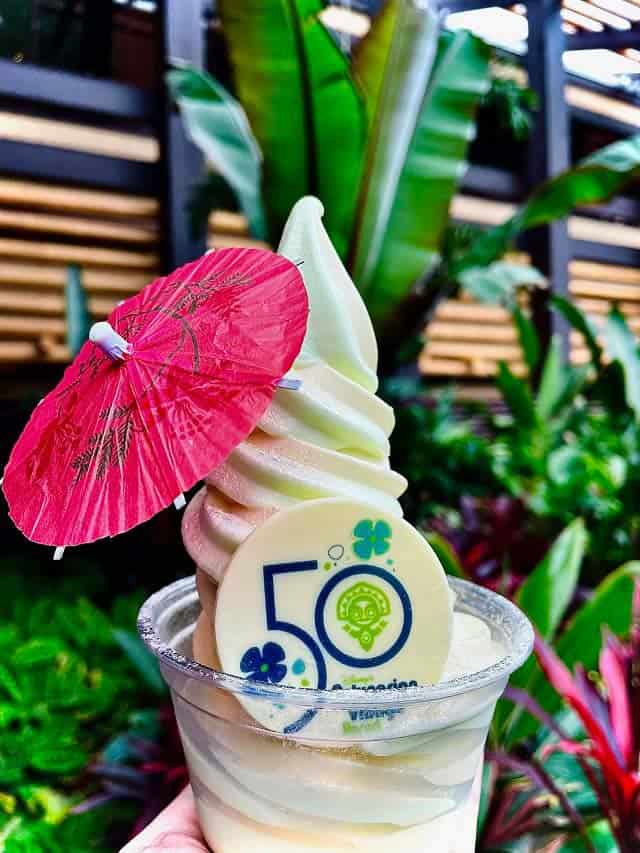 Technically you needn't leave the Magic Kingdom to indulge in DOLE Whip since it is served at Aloha Isle in Adventureland. But isn't it lovely knowing there are other options? One of the best is Pineapple Lanai.
With DOLE Whip staples and seasonal offerings, there is something for those who love classics and for those who like a little twist. Even better, Guests can enjoy castle-view dining outdoors or indoor spaces away from the elements while they feast on one of Disney's most iconic treats.
'Ohana Bread Pudding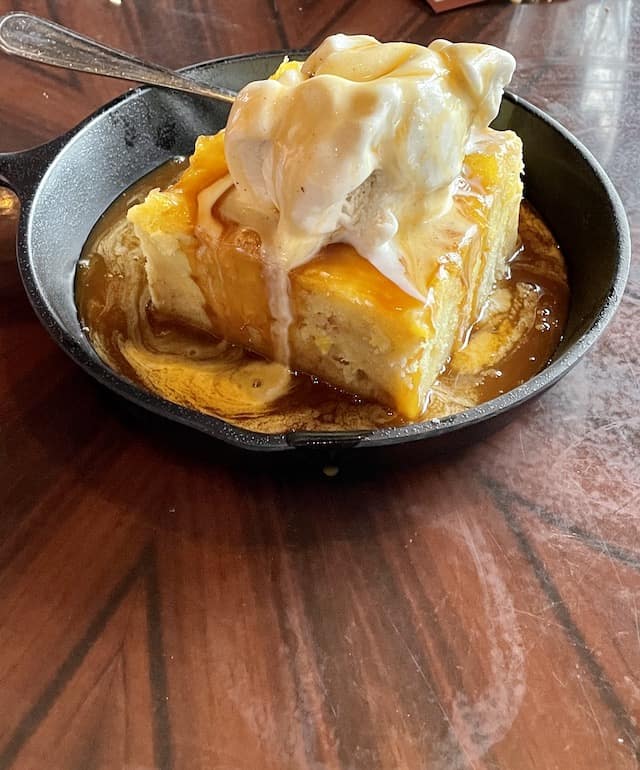 Deciding what to eat when you visit the Polynesian can be tricky because it has too many good choices. One of those is 'Ohana bread pudding, aka, Pineapple-Coconut Bread Pudding.
This rich and delectable dessert is made with Warm Bread Pudding topped with Vanilla Ice Cream and Homemade Caramel Sauce. The sweetness of the pineapple combines gorgeously with the rich caramel sauce, and the ice cream is perfect to balance that richness. This is one of the world's most perfect desserts.
And, the good news is that you do not have to book 'Ohana to enjoy it. You can pick it up from Kona Cafe via Mobile Ordering. Or, you can enjoy it in the restaurant if you prefer.
Disney's Grand Floridian Resort and Spa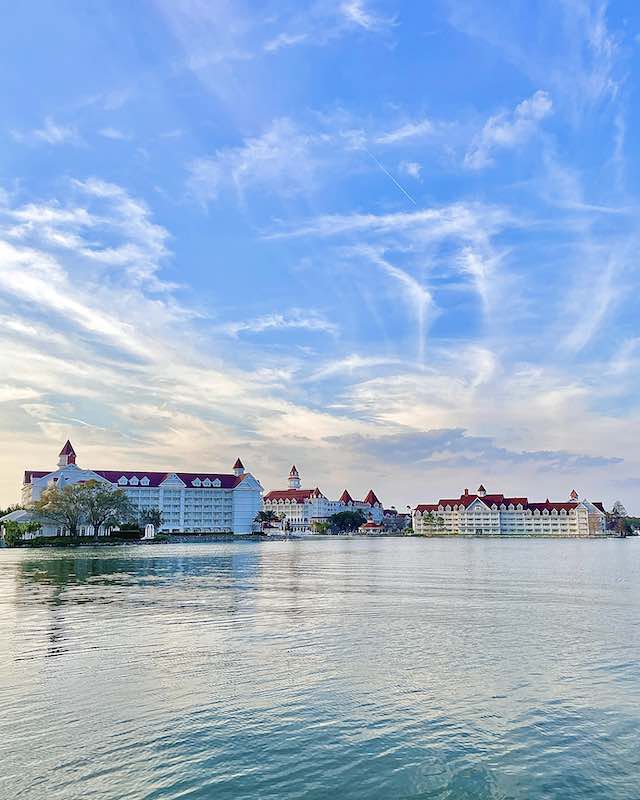 Finally, round out the Monorail Loop with a stop at Disney's Grand Floridian Resort & Spa. This gorgeous resort has some of Disney's best dining options in terms of entrees.
However, it does not have a plethora of amazing dessert options that are easily accessible without reservations. There is one hidden gem you should know about though.
Acai Bowl
Technically this dessert is a breakfast item at Gasparilla Grill. It might be a sweet way to start the morning, but it is also the best sweet option that Disney's Grand Floridian has to offer. The Acai Bowl is House-made Acai Sorbet, Strawberries, Bananas, Blueberries, and Almond-Pecan Granola topped with Agave.
The sorbet is light, refreshing, and delicious. It pairs marvelously with the generous portion of fresh fruit. I wish I could start every morning off with it. You might be able to order it during meal periods outside of breakfast. However, if you want to try this dish, I suggest you arrive early.
Do you know someone who is planning a trip to Disney World and would love to know where to find some of Disney's best desserts? Be sure to pass this along so they can see the treats that await. Have you enjoyed dessert on the Monorail Loop? Which treat is your favorite? Let us know in the comments.