This hidden gem experience is tucked away in Epcot and is truly one that cannot be missed!
Experiences at Disney World Parks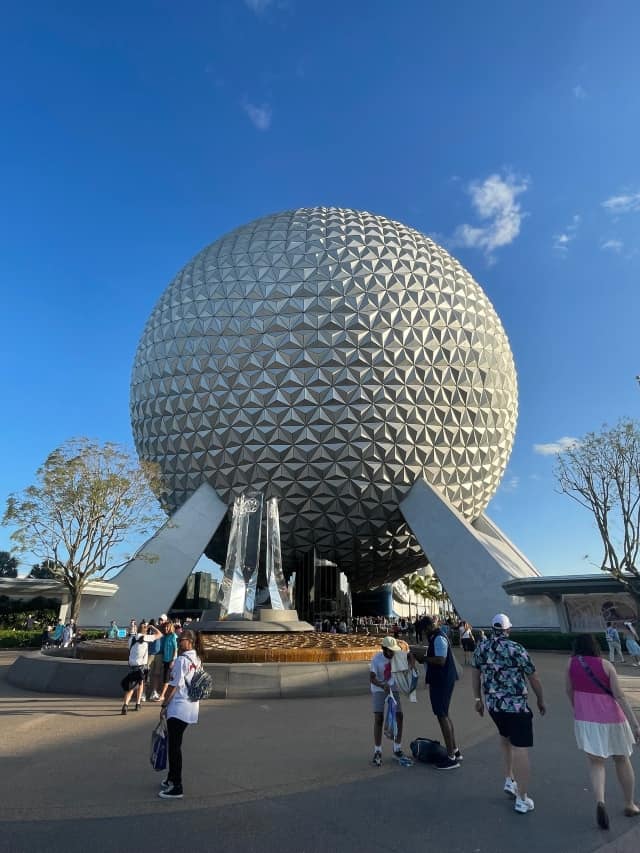 When you take a Walt Disney World vacation, everything is an experience. From riding new attractions for the first time to trying new snacks or festival offerings to viewing nighttime spectaculars, there is always something new to see or do while on property. Many of these experiences are well known and heavily marketed. There are some experiences and adventures, however, that are a little off the beaten path and provide a unique experience for guests.
We've previously covered many of these special and unique experiences here on the blog. From dining at restaurants that are incredibly delicious but a little tucked away from the main path to experiencing the unique entertainment that some resorts have to offer to even unique rooms and accommodations at Walt Disney World, we love to check out all of the special offerings at Walt Disney World and share them with you all!
Some of the best hidden experiences are hidden in plain sight. Read on to learn more about this amazing one-of-a-kind experience in EPCOT!
EPCOT Experiences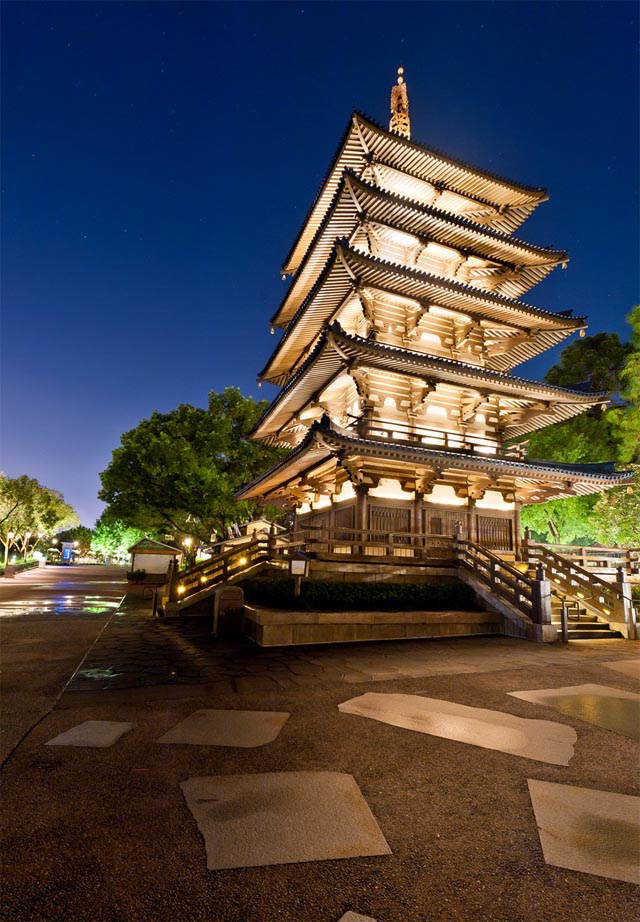 There seems to be something special everywhere you turn in EPCOT Center! This park is full of hidden experiences and activities that are a perfect combination of Disney-related IP and ride focused attractions and experiences that allow guests to explore the various cultures featured in World Showcase.
While EPCOT is a favorite of many because of its great attractions like Guardians of the Galaxy: Cosmic Rewind and its delicious festival food, it is also a top spot for hidden and unique experiences and character interactions. There are great things for guests of all ages, like Kidcot stops for the smallest visitors, seasonal scavenger hunts for prizes, and fun festival activities like the group painting at Festival of the Arts or Bambi's Butterfly Garden during the Flower and Garden Festival.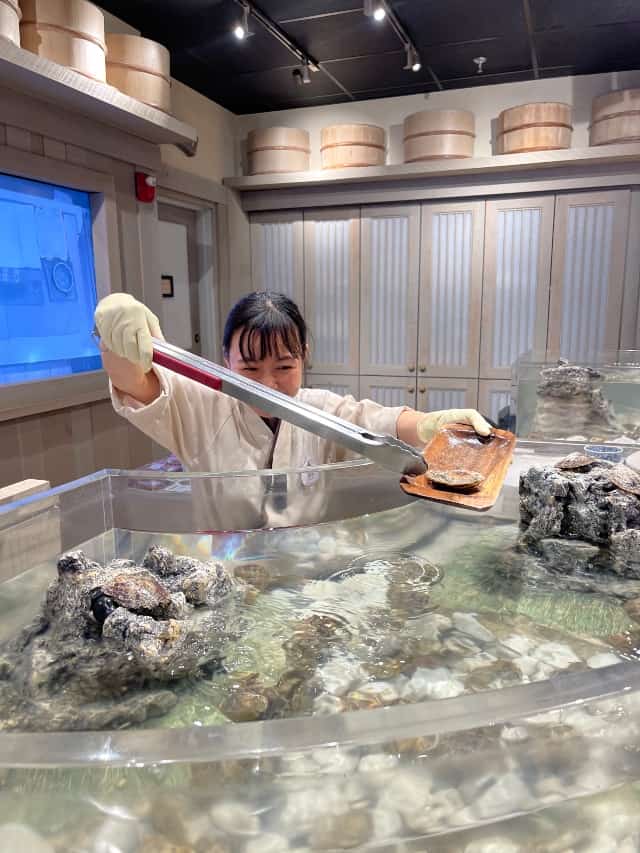 During my last trip to EPCOT, my mother, son, and I were able to experience a one-of-a-kind activity in the Japan Pavilion that has recently returned after a long hiatus: Pick a Pearl!
Pick a Pearl Location and Process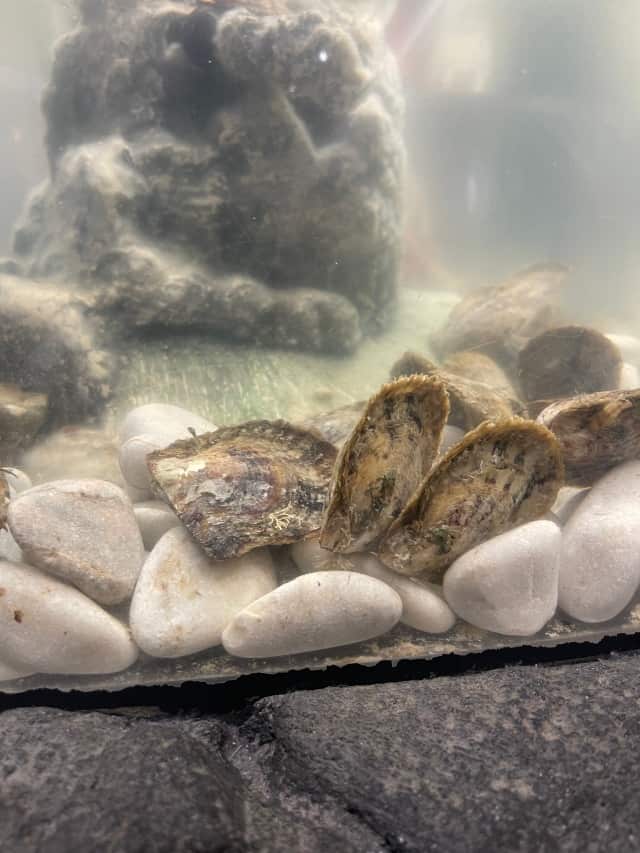 Akoya Pearls is located inside Mitsukoshi, the huge shop located in the Japan Pavilion in EPCOT's World Showcase. It is tucked inside the store and takes a little bit of searching to locate. When we visited over Spring Break, this shop was very busy and we really had to look to find where we were going! This experience has been closed for nearly three years and, with the return of the Cultural Representative Program in EPCOT and other exciting changes, Akoya Pearls just recently reopened earlier in 2023!
When you arrive, the first thing you will notice is the tank of oysters! In this tank, each and every oyster contains a pearl. There is also a large screen that projects each oyster's opening on a larger scale for surrounding guests to watch. Guests take a number, and, when their number is called, can select their own oyster from the case for the cost of $20.00 with tax. From here, the magic begins!
The Actual Experience
My son (age 6) is a collector at heart. He loves pin trading, rock collecting, and any experience that allows him the opportunity to gain something unique or "rare." I knew that this Pick a Pearl Experience would be perfect for him! When we arrived, as I mentioned before, the store was very busy. We grabbed a number and had about a 20 minute wait time for it to be our turn. While we waited, we were able to watch others go through the experience.
When my son's number was called, he proudly selected his oyster from the case. The cast member was so excited and full of joy as she brought the oyster to the workspace to begin the process. The cast member taught him how to bow and then taught him how to count down from three in Japanese as she opened the oyster. Then, she cleaned the pearl and showed him his 7 millimeter pearl! She played the drums and danced with my son and prepared the pearl to head down to the next counter.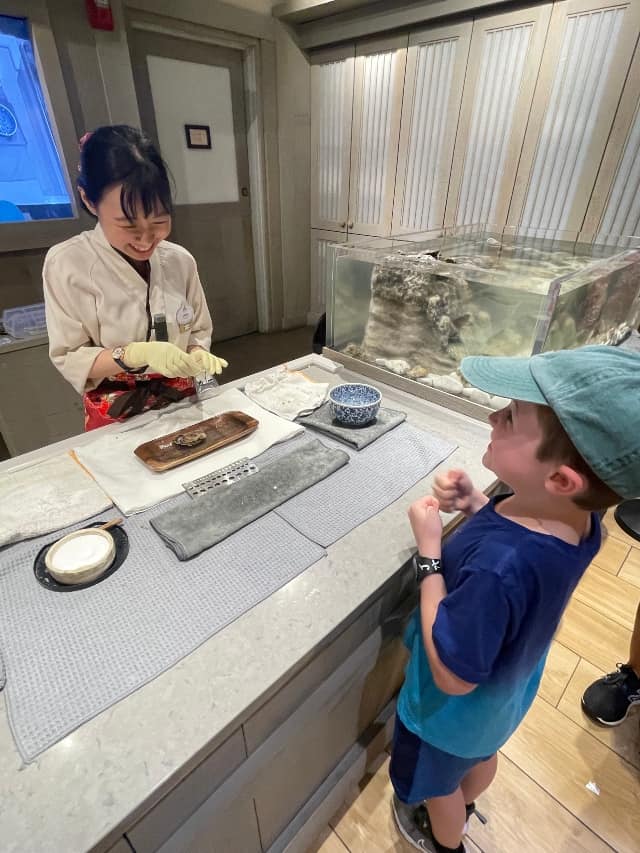 At the next space, two more cast members are located at a counter with various jewelry settings and storage locations for the pearls. My son selected a sand bottle with box for an additional $5.95. The cast members encouraged him to hold his pearl and make a wish as they sang "When You Wish Upon a Star" to him!
They then prepared his pearl in the sand bottle, packaged it up to keep it safe for transporting back to our resort, rang us up, and we were on our way.
Who Would Love This Experience?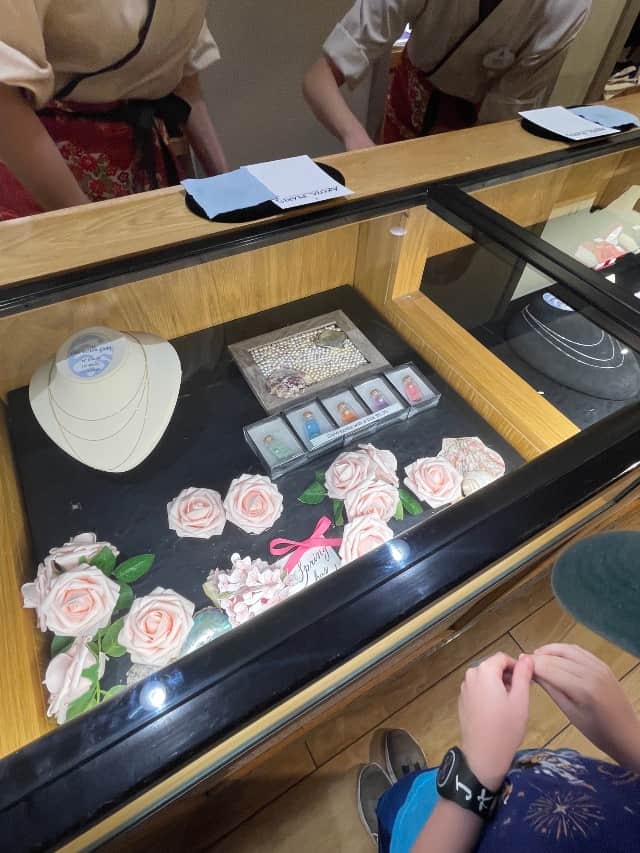 The Pick a Pearl experience at Akoya Pearls was such a unique and deeply meaningful experience for us! I loved that my son was able to be exposed to the Japanese culture in such a special way while in EPCOT. We've visited EPCOT countless times but frequently walk past some of the more hidden spaces in World Showcase to head toward the next attraction or snack. I loved taking the time to slow down and really enjoy this with him.
Guests who love unique experiences and love to come to EPCOT to learn about other countries and cultures would love the Pick a Pearl Experience. The cast members truly made this experience magical for my son and for all the surrounding guests.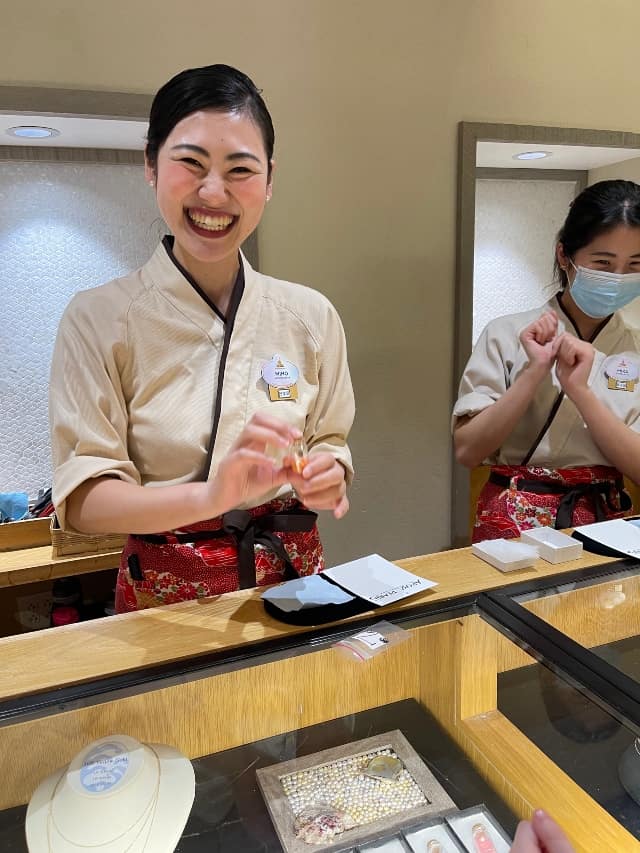 Guests looking for a unique and special souvenir from their visit should also visit Akoya Pearls. It is truly an experience for all ages! I am so excited to head back and do it again during our next trip!
Have you tried the Pick a Peal experience at Akoya Pearls? Is this something you hope to add to your plans for your next trip to EPCOT? What are your favorite "hidden" experiences? Comment below and be sure to share this article with your Disney travel partners!