You will not want to miss this great experience that has finally returned to Disney after an extended closure.
Return to Normal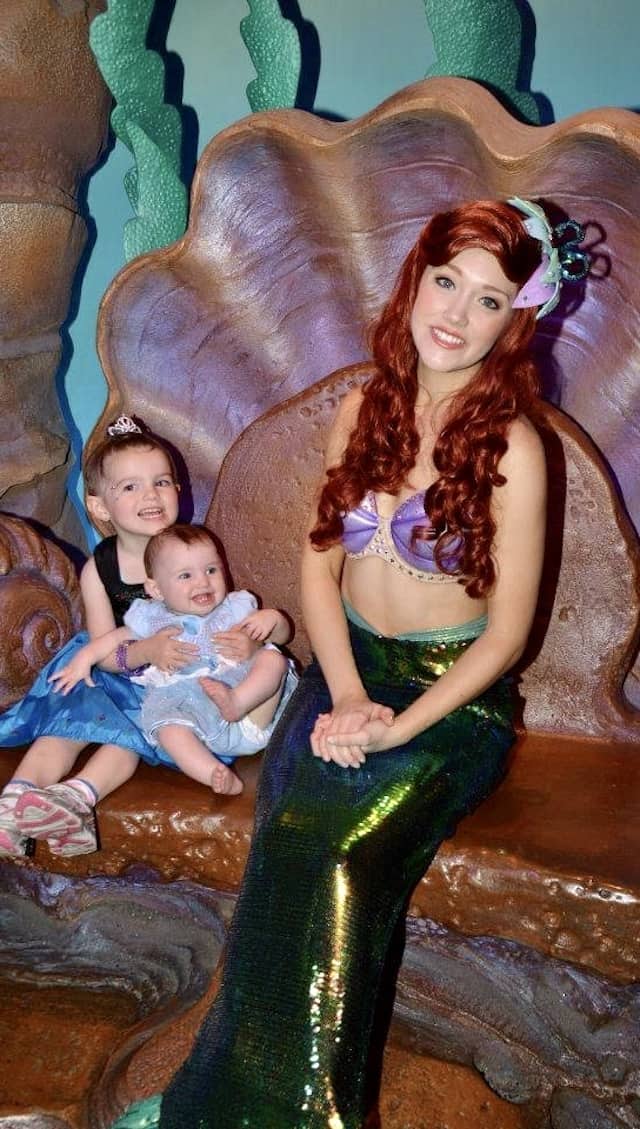 It has been a slow process returning to normal after the last few years of uncertainty. Characters, parades, fireworks, and stage shows are all back for the most part.
We just saw the return of Enchanted Tales with Belle and Ariel's meet and greet in her grotto. The Country Bears are also back roaming again over in the Magic Kingdom! You can read more about that HERE.
Characters and special experiences are truly one of the things that set Disney World vacations apart from any other!
Akoya Pearls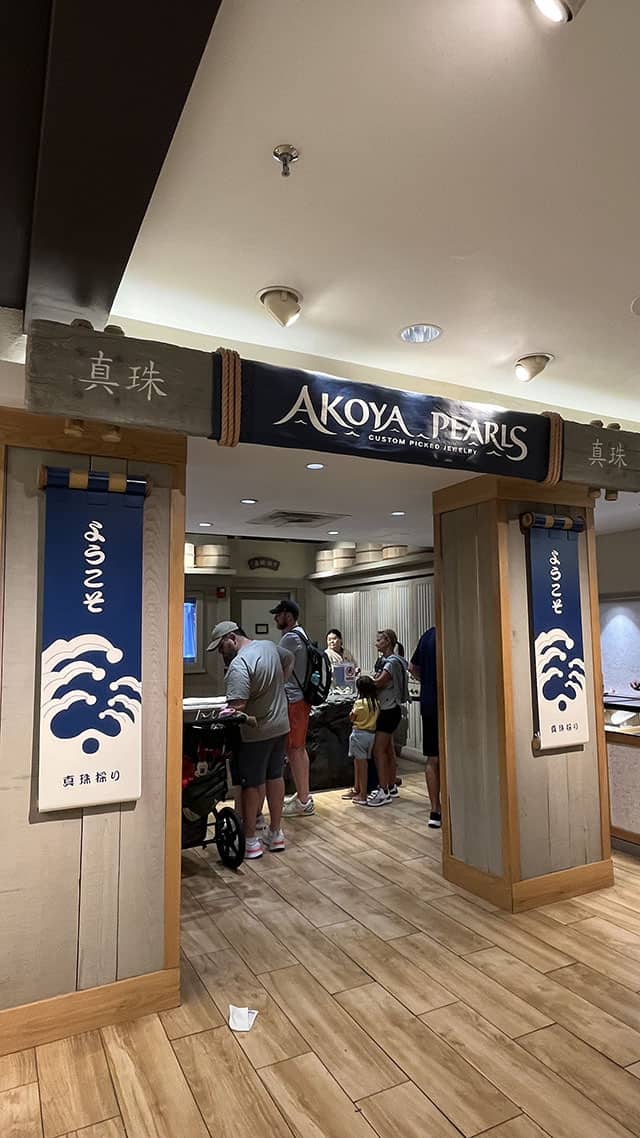 You can find Akoya Pearls inside the Mitsukoshi shop at EPCOT's Japan Pavilion. This location has been closed since 2020. We are so happy to see that it has finally returned!
Ama divers live in seasonal, nomadic villages and spend many hours diving beneath the water in search of the day's fresh catch, for each dive the Ama tethers herself to a rope that she connects to a special floating basket, then quickly descends to the seabed as far as 60 feet without a breathing apparatus. Here she gathers and cuts open shells in search of pearls before she returns to the surface and places her catch in her basket, which also serves as a buoy and a place to rest between dives.

sign at Akoya Pearls EPCOT
Pearl Experience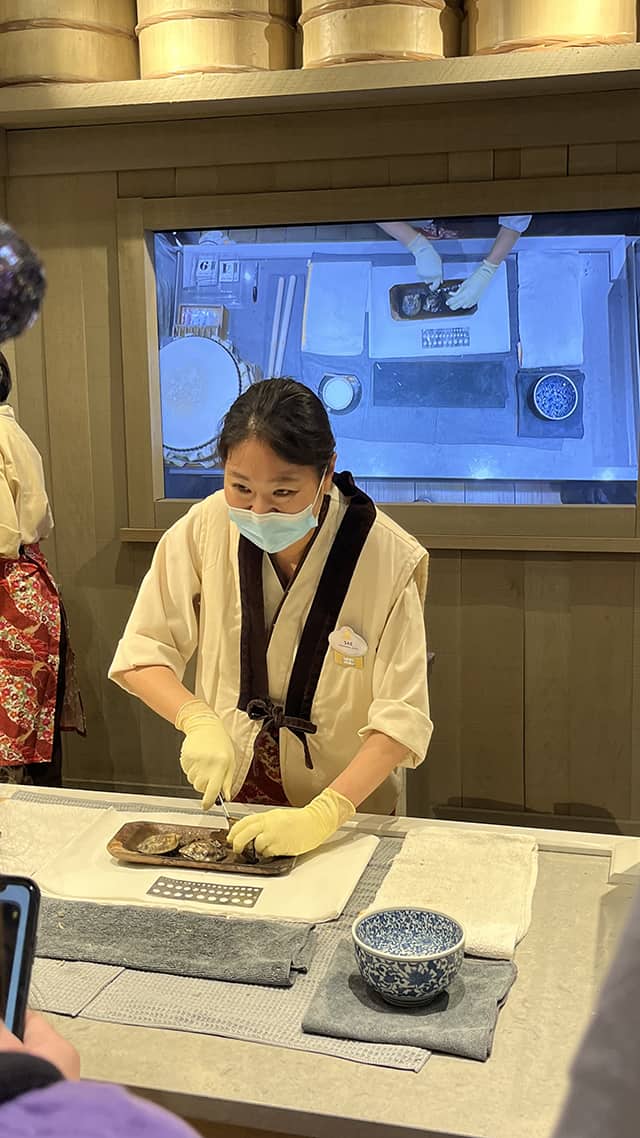 Every oyster in the tank has a pearl! Pearl tickets are sold for $18.78 (plus tax). This experience is not only really fun to participate in, but it is also fun to watch. Cast Members here make the experience fun and interactive with their enthusiasm and fun musical instruments when a pearl has been found.
Cast Members will open the pearl and get one out for you. You can see one trying to open one of the oysters in picture above. You can choose to buy just the pearl itself, or you can also choose from a variety of jewelry options available. For example, some pendants are shaped like Cinderella or other Disney friends.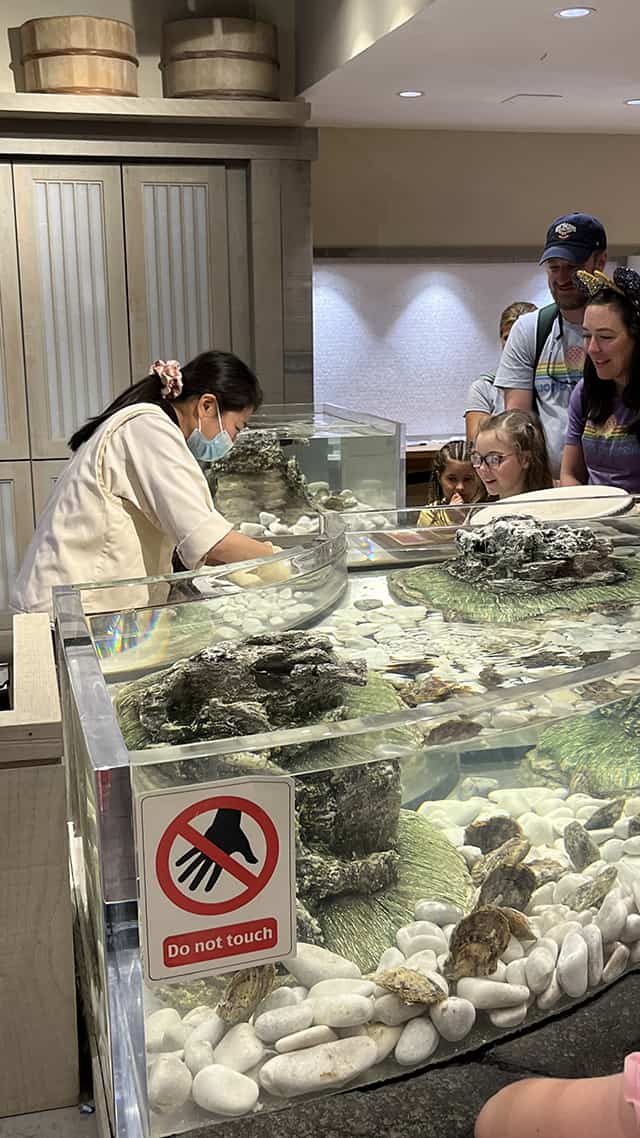 We are happy to see this experience finally return! It is a great thing to do if you are looking for something unique and fun, and you also get a fun souvenir to take home.
Have you visited Akoya Pearls since it has reopened? Do you think you will get a pearl to take home or do you just like to watch? Tell us in the comments below or share this post with a friend who might like this experience.