We got evacuated from the Tomorrowland Transit Authority PeopleMover and got to walk off with the lights on! See the cool behind-the-scenes peek we got at the classic Tomorrowland attraction.
Disney Breakdowns and Evacuations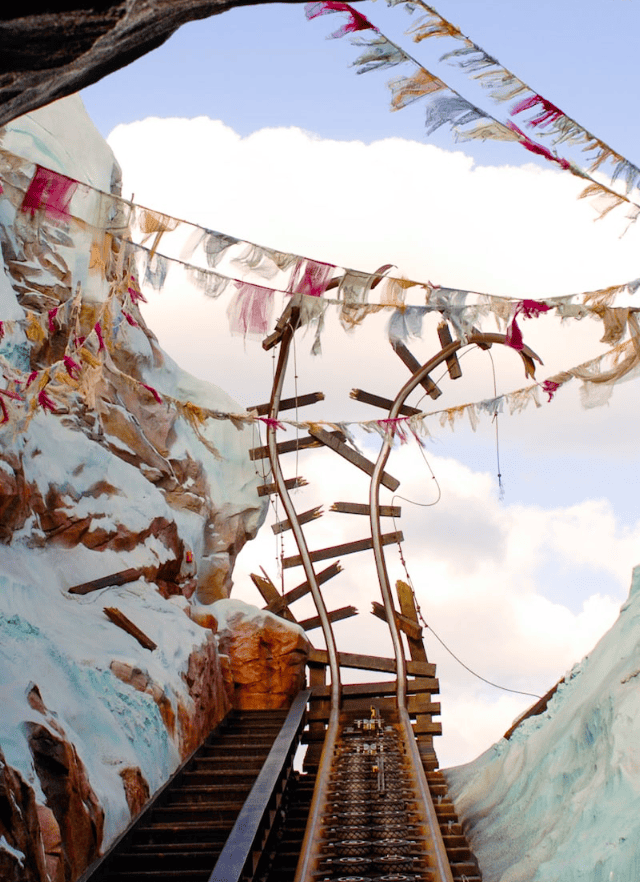 Ride downtime or disruptions are a daily occurrence at the theme parks in Walt Disney World. Of course, the reasoning for these pauses or extended periods of downtime can vary.
Sometimes, Guests may experience a slowdown or pause in a ride as Cast Members assist another Guest with specific needs in loading a ride vehicle. These types of delays are understandable as it means Disney is making sure that everyone has access to the attraction.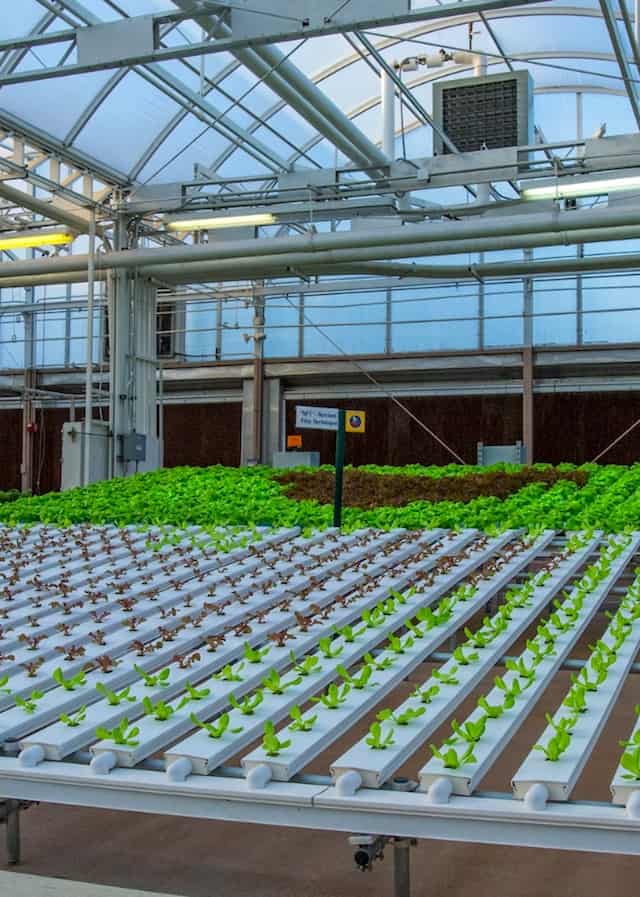 Other times Guests may experience downtime because a fellow visitor has behaved badly causing the ride to pause. Perhaps someone tried to exit a ride veicle to collect a dropped item. Or, perhaps someone even jumped off a boat and tried to grab a cucumber. (IYKYK). By the way, we do not recommend these types of behaviors as they can get you trespassed from the park and/or even banned.
Other times the ride experiences maintenance issues. This may cause a temporary delay. However, if the issue cannot be remedied in due time, it may also result in evacuation and temporary closure of the attraction.
A Dream Come True?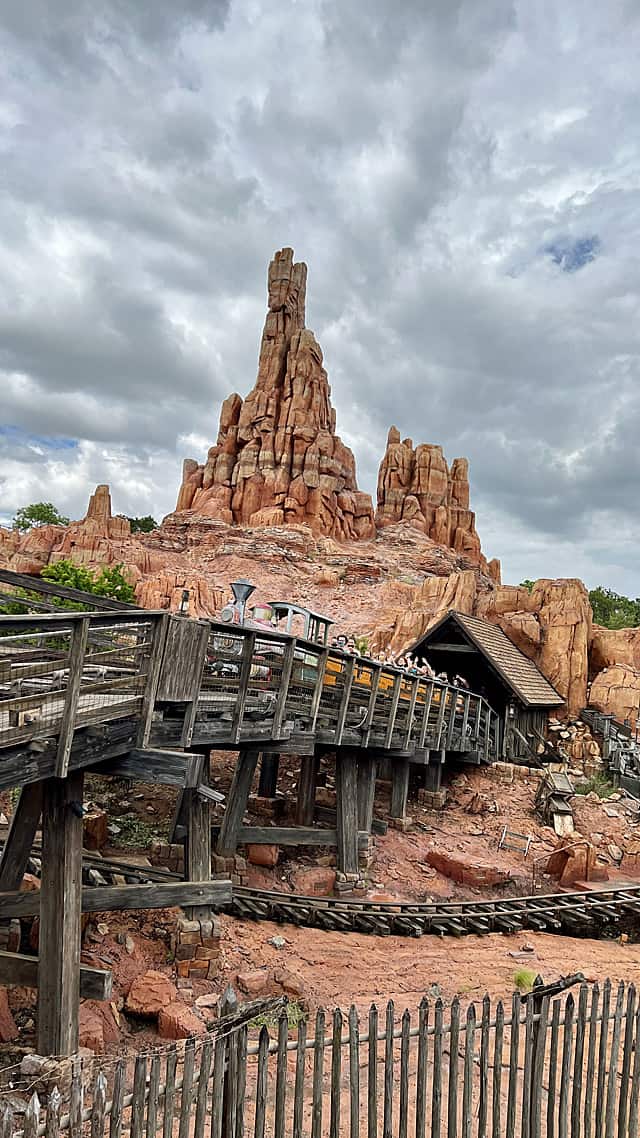 Now, an infrequent traveler on a once-in-a-lifetime trip or visiting for some other special occasion would probably find an evacuation from a ride very disappointing. This is especially true if the attraction remains down for the rest of the day and the Guest does not get to return to the attraction to enjoy it all the way through.
However, for some frequent visitors, ride evacuations can be a very fun and desirable experience. In fact, did you know there are some Guests who secretly hope to experience an evacuation from their favorite attractions? Some people even have such things on their Disney Bucket Lists.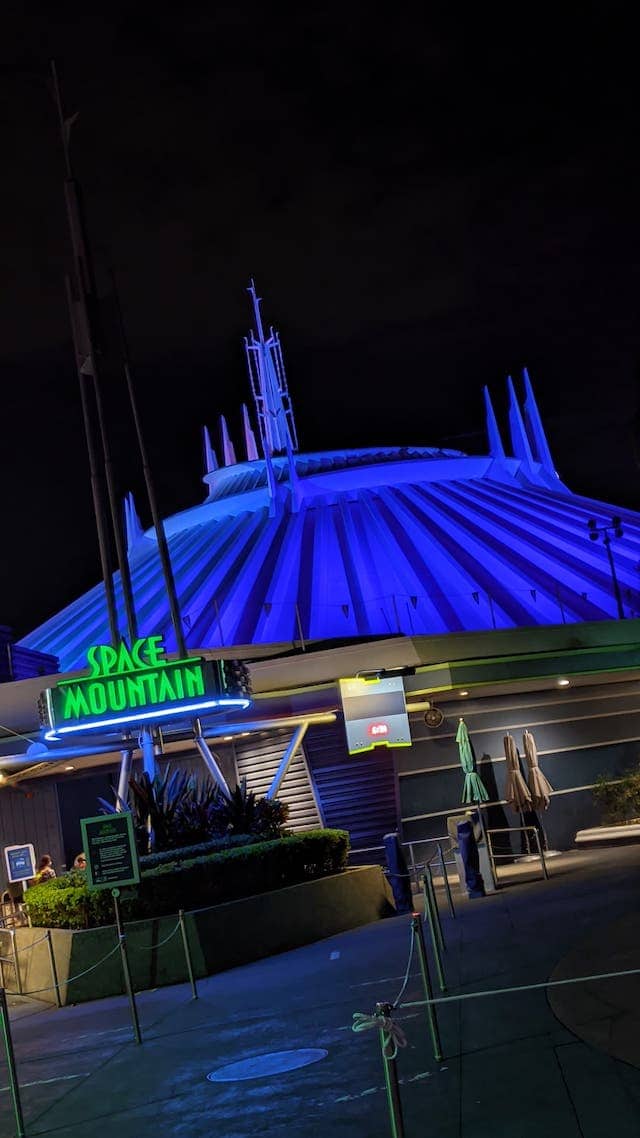 Sometimes you even get to see backstage areas depending on how the ride's exit system works. It can be almost like a mini Keys to the Kingdom Tour.
Truly, it can be exciting to get a sneak peek into the inner workings of the rides, particularly the classic attractions. For example, some people long to see Space Mountain with the lights on. One of my fellow writers got to walk off of Haunted Mansion with the lights on and LOVED every minute of it. You can read about it here.
The Tomorrowland Transit Authority PeopleMover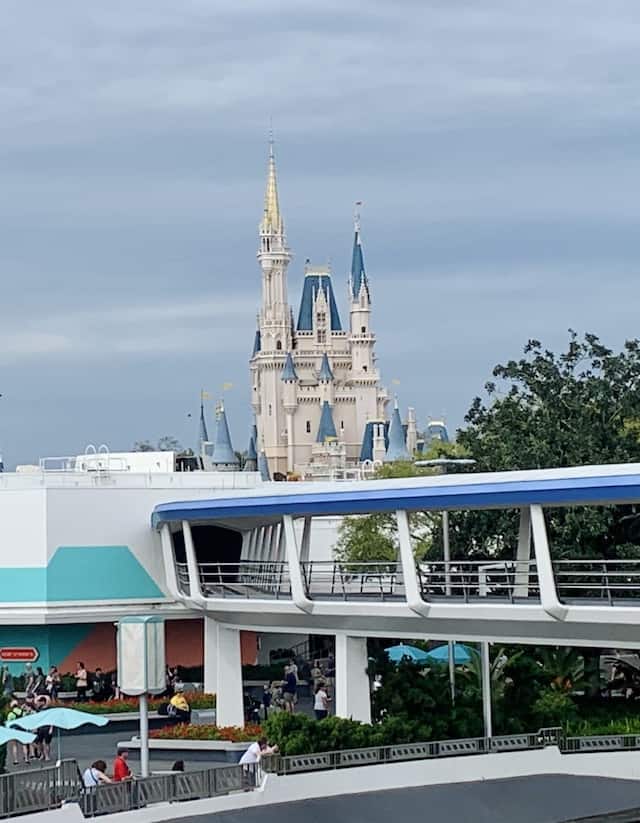 It is true that the Tomorrowland Transit Authority PeopleMover is a Walt Disney World Classic. This slow-moving "train in the sky" provides Walt Disney World Guests with a tour of Tomorrowland. It is a nice, relaxing attraction that can provide a splendid break from the heat and hustle and bustle. The line also moves very quickly, so wait times are typically short compared to other attractions.
However, the PeopleMover does have a tendency to break down. We have seen it go down several times for extended closures. It also had a lengthy refurbishment recently. One thing is for sure, PeopleMover fans are relieved every time we see it back up and running after a closure of any type. No one wants to see it sitting broken and unused like the PeopleMover over in Disney Land.
This attraction certainly has a fanbase, and I (Katie) am part of it. This is why on a recent trip I was more than okay with it breaking down for 30 minutes while I was on it recently and thrilled to discover we'd be evacuated from the attraction, too.
The Breakdown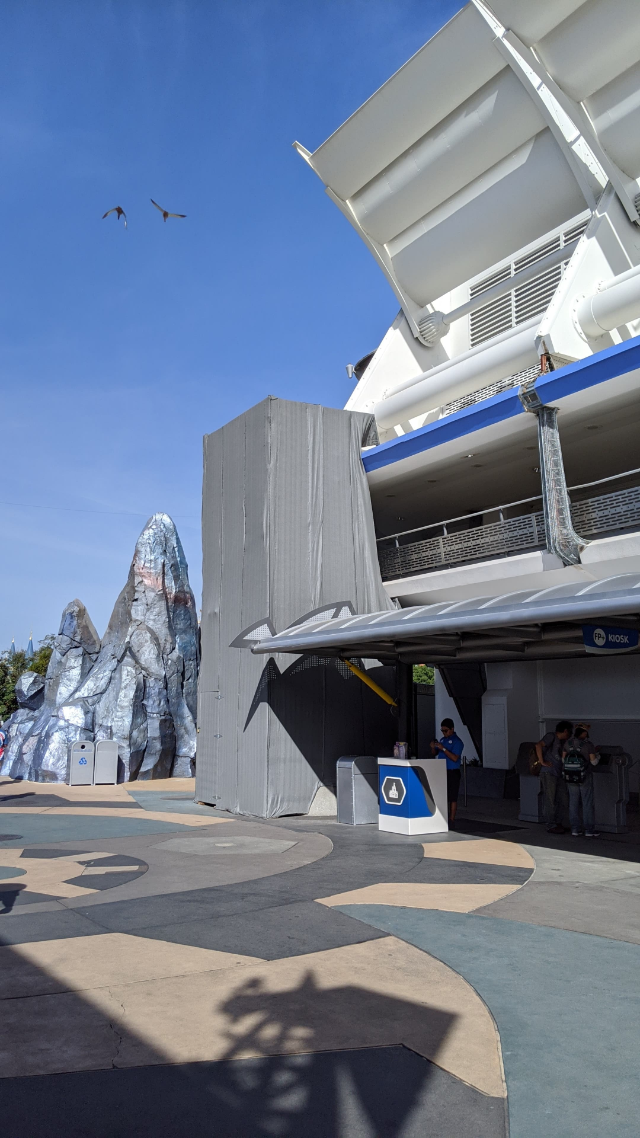 I happened to be traveling in a group of 12 when the breakdown occurred. We were 6 adults and 6 children split up across 3 ride vehicles. All four of the little ones over 7 had piled into one vehicle while the rest of us distributed ourselves among the remaining seats.
We had only just arrived in Magic Kingdom for the evening, and we had quite an agenda. Next up on the list was dinner because we were all getting hungry. As you can imagine, having a hungry crowd and a big to-do list is not super conducive to being stranded on a ride.
One of my travel-party friends had just said to me "the last time I rode this thing it broke down." It was only moments after she finished her sentence that the ride slowed and lurched to a stop. The look on my friend's face was unamused.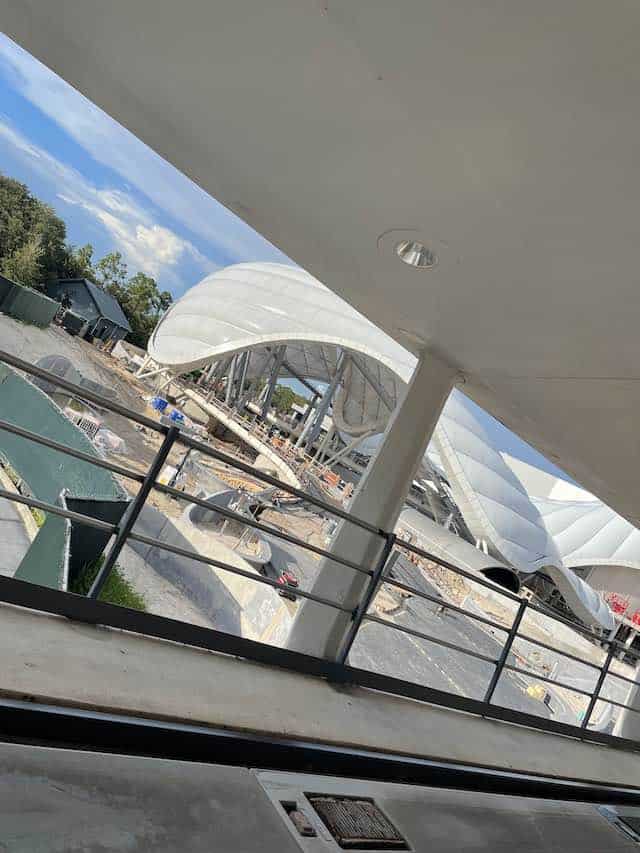 However, the breakdown occurred in a perfect location, leaving us with an excellent view of TRON Lightcycle / Run, Disney World's hot new coaster. It was still under construction at the time, and I was delighted to watch it go.
Everyone was amused by TRON for a few minutes. However, after 20 minutes, everyone was becoming less and less amused with the situation, regardless of TRON.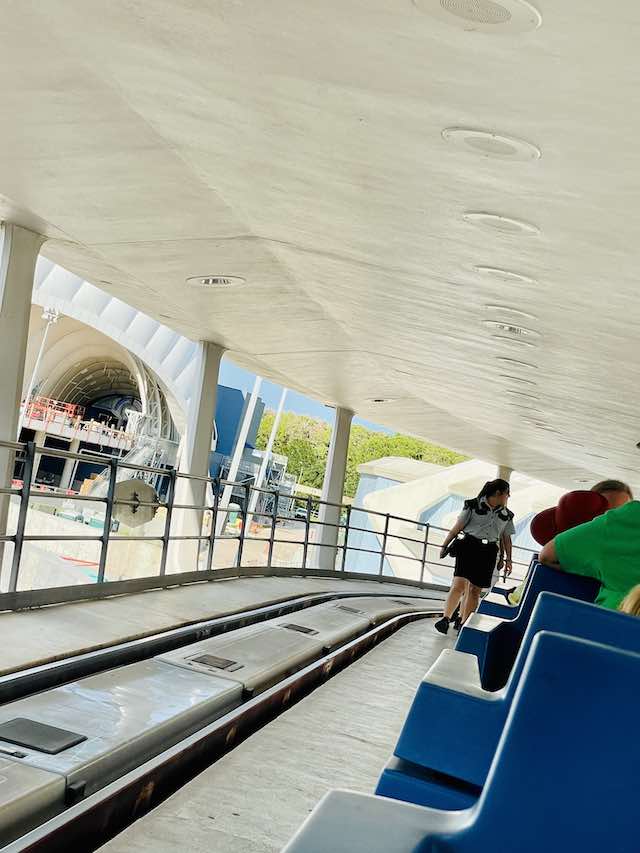 Several moods were beginning to deteriorate. One little one began sobbing because she was hungry and worried we'd be stuck forever. And, as you know, once one little one melts down, others will follow. However, after the 25-minute mark, we noticed some action from Cast Members.
An announcement stated that Cast Members were on the way and that they would be evacuating us one ride vehicle at a time. And, miracle upon miracle, the Cast Members began the evacuation with our three vehicles.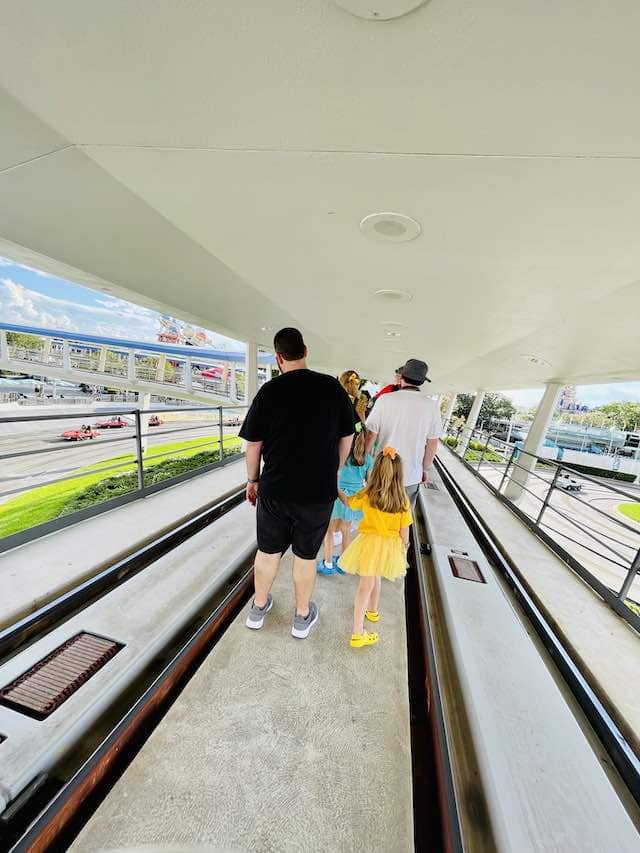 They came, opened the doors, and let us out to walk on the tracks. Thus began our little backstage tour.
Back Stage Tour with the Lights On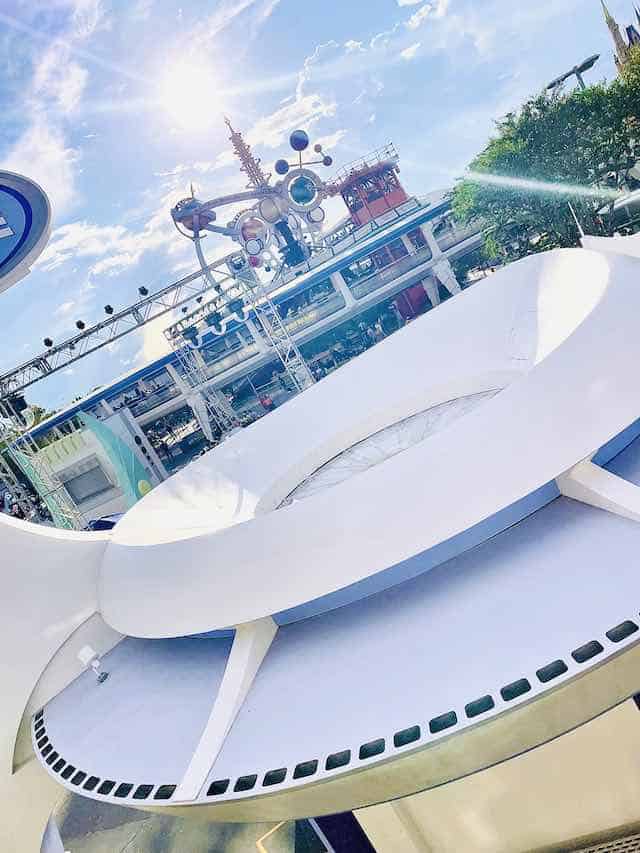 Our Cast Member Guide for the unexpected "tour" walked us down the tracks in the direction we had come from. We walked past the rest of the Guests seated in their vehicles who were waiting for their turns to unload.
Along the way, we got some cool views of TRON and Astro Orbiter. The Guests below waved, excited to see people walking around, and we waved back as if we were some sort of People Mover Parade.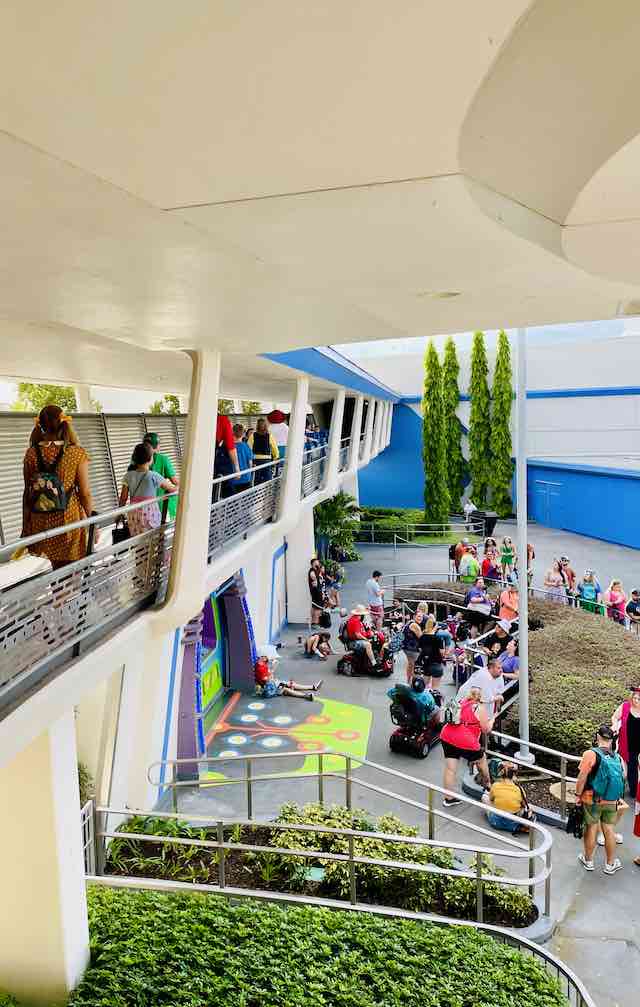 We also passed Guests who were already seated and waiting to meet Elvis Stitch, who was scheduled to make an appearance that evening where Buzz Lightyear usually greets Guests. They also waved at our parade.
We passed by the Carousel of Progress. Rather, we traveled around it in all of its Great Big Beautiful Tomorrow glory.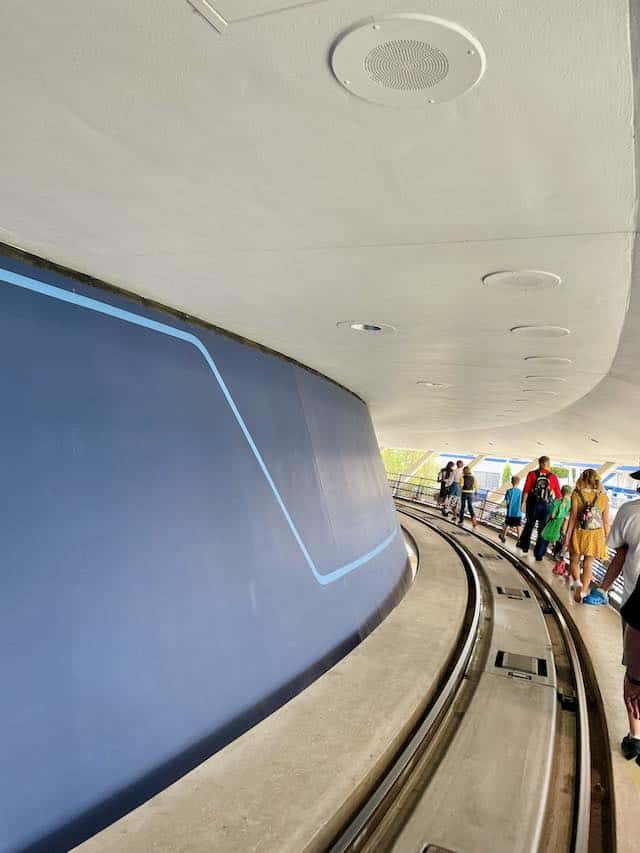 Finally, we entered one of the usually darkened tunnels. Our Cast Member held us to wait briefly and she explained how the tracks and ride vehicles work.
We had an awesome look at them and the magnets that propel the trains along. It was an extremely interesting experience.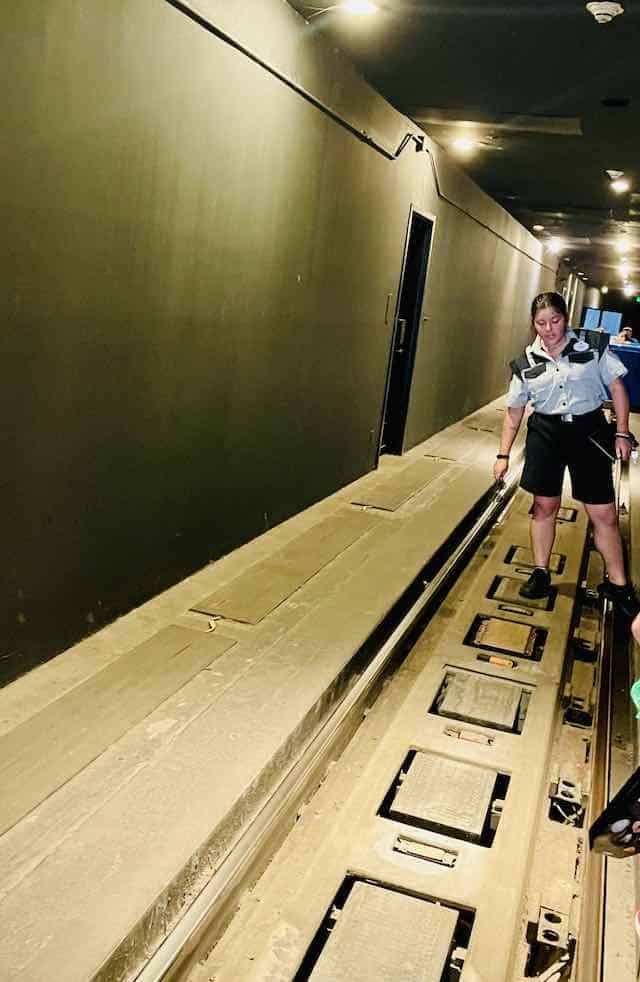 Next, we entered the area where you get to see a futuristic hair salon. This is admittedly one of the stranger scenes on the ride.
Our tour guide stopped to point out the hidden Mickey in the scene. Can you see it?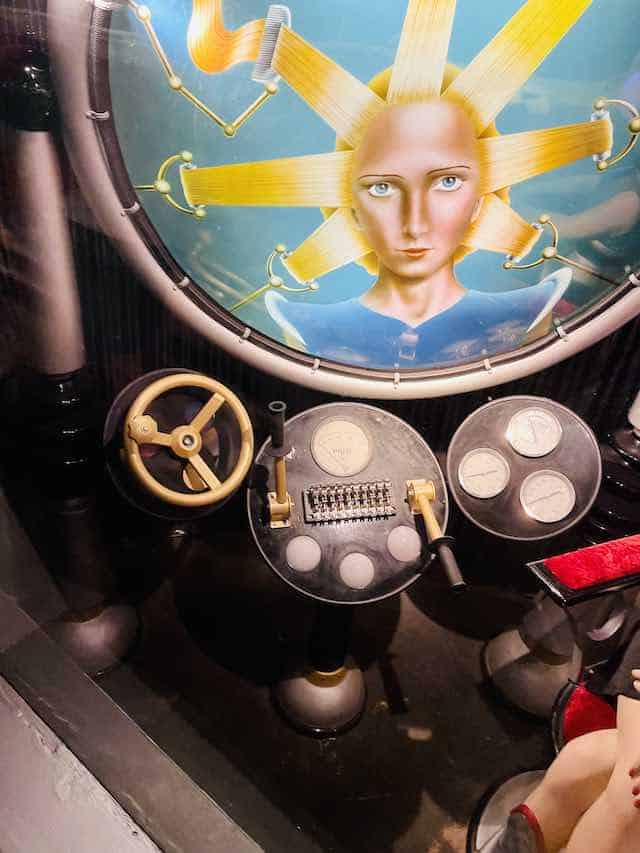 After that, we made our way through Buzz Light Year's Space Ranger Spin. This is an attraction my children adore, and they loved walking through.
Finally, we came toward a light. Our Cast member showed us a door that led to a behind-the-scenes set of stairs. We climbed down and down and down the stairs.
At the bottom of the stairs, we reached a door with an exit. Beyond that was a gate that I'd never taken much notice of before to walk through and back to Tomorrowland.
Guest Recovery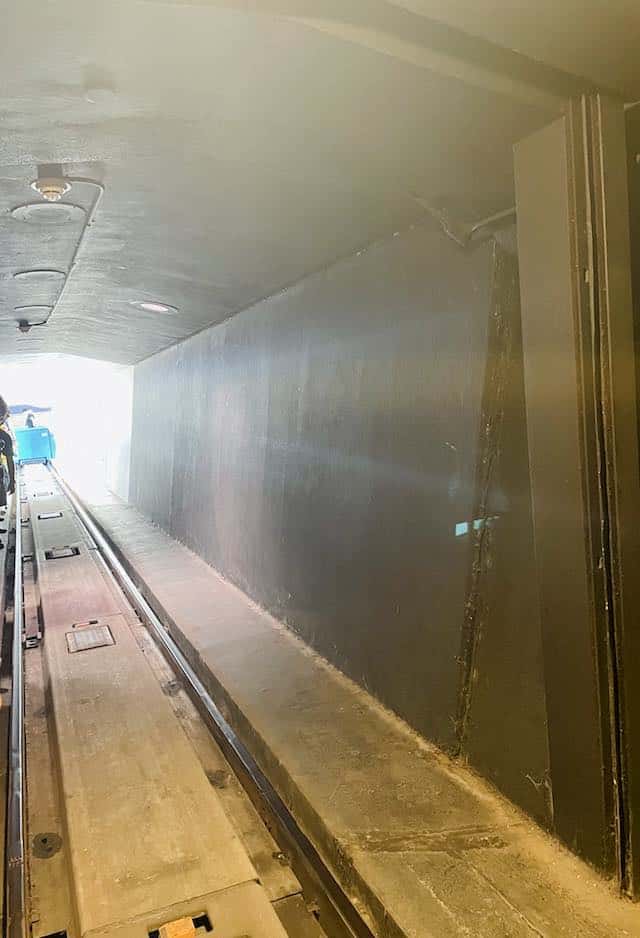 At the exit, another Cast Member scanned each of our Magic Bands. This was to provide us with Guest Recovery. We each received an Anytime Experience, which is good for several Lightning Lanes in the Magic Kingdom with a few exceptions such as Seven Dwarfs Mine Tain, Peter Pan's Flight, and Jungle Cruise.
This was helpful since we had lost quite a bit of time while we were stuck on the ride and winding towards our exit. We could make up a bit of time by skipping the wait for something else later.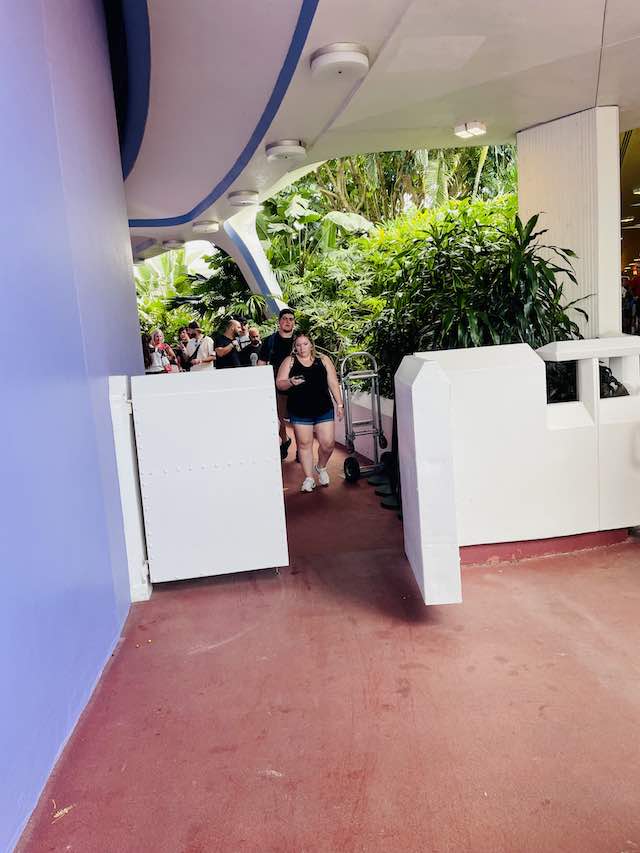 Guest Recovery rules have changed recently. Once upon a time, Disney Would provide some form of recovery for Guests who were in line when a ride broke down and decided to exit the queue. However, now Guests must decide to either stay in the queue or go, and no recovery is provided. You can read the full story here.
However, while rare, there are exceptions made for some Guests, including those who are stuck on attractions for prolonged amounts of time and evacuated from them. There is also potential recovery for those who have paid for an Individual Lightning Lane and are unable to experience an attraction due to its closure.
Final Thoughts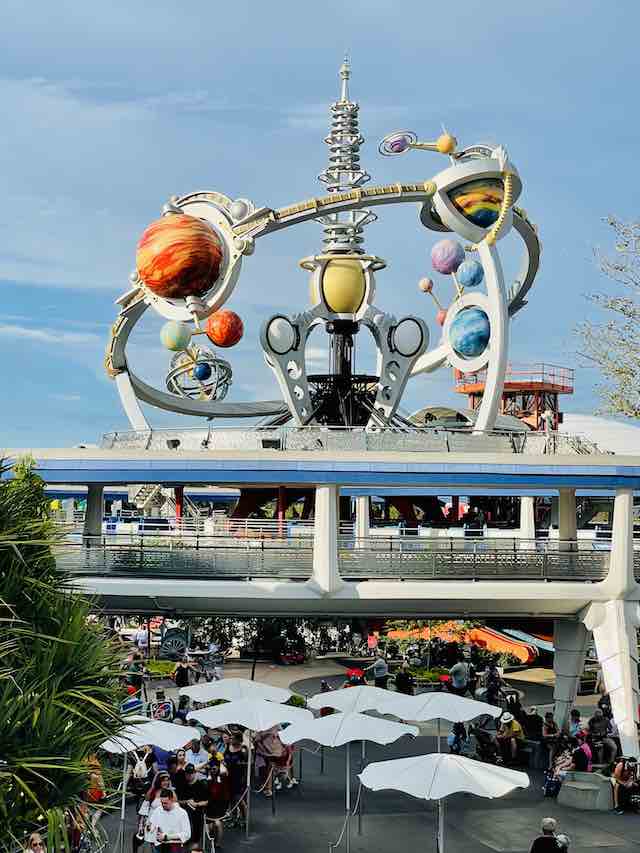 In this case, the extra Lightning Lane made our delay completely worth it. We got to enjoy a behind-the-scenes look at an amazing classic ride, and we got to nearly make up for it by redeeming our anytime experience passes. It ended up working out nicely.
I am not sure I can convince my friends who feel like they get stuck on it every time to ever go on it again. But, The Tomorrowland Transit Authority PeopleMover remains one of my family's favorites, and we will ride it again and again with an even greater appreciation for it.
Have you ever been evacuated from a Disney attraction? Did you love it, or was it not something you ever want to experience again? Let us know your thoughts in the comments.