Did you get to book this exclusive vacation? Were you one of the lucky ones that got to take advantage of this rare deal?
Galactic Starcruiser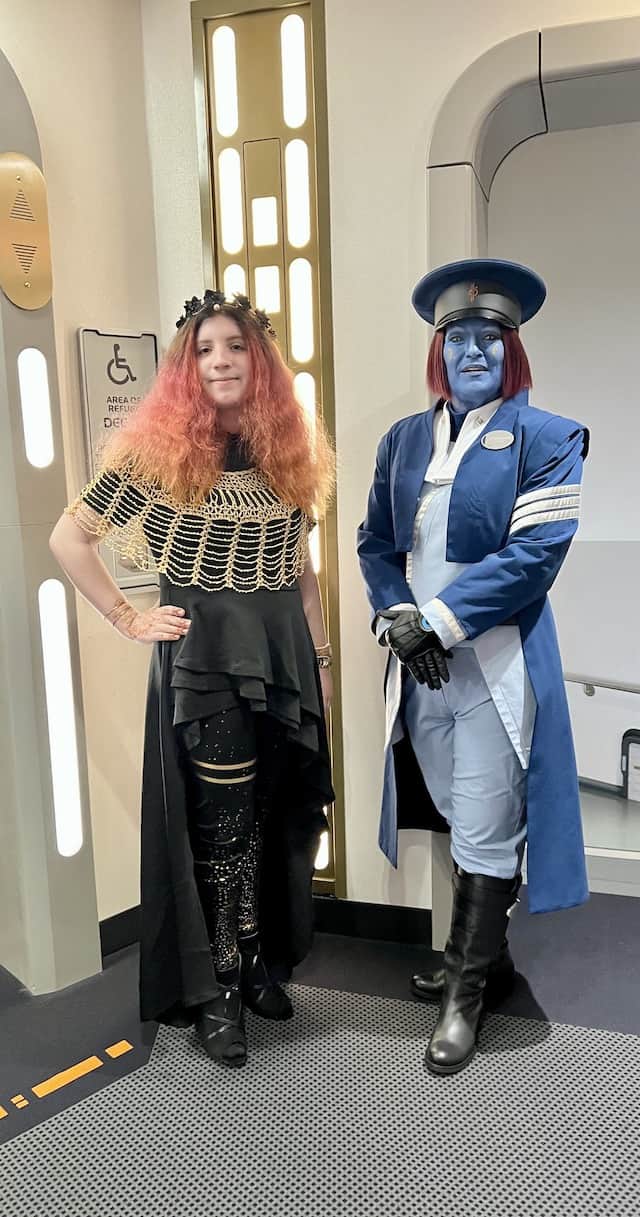 One of Disney's priciest (and therefore, controversial) experiences is the Star Wars: Galactic Starcruiser voyages. The 2-day galactic experience opened to guests on March 1, 2022 after months and months of anticipation.
Disney gives guests an immersive vacation including a two-night, cruise-style itinerary. Guests will become the hero of their own adventure in an experience that surrounds guests in Star Wars storytelling 24 hours a day!
Guests can choose from different itineraries, have a wide range of dining options, stay in unique guest rooms and interact with plenty of Star Wars characters. Check out FIVE things you NEED to know about the voyages in this post.
Members Only Voyage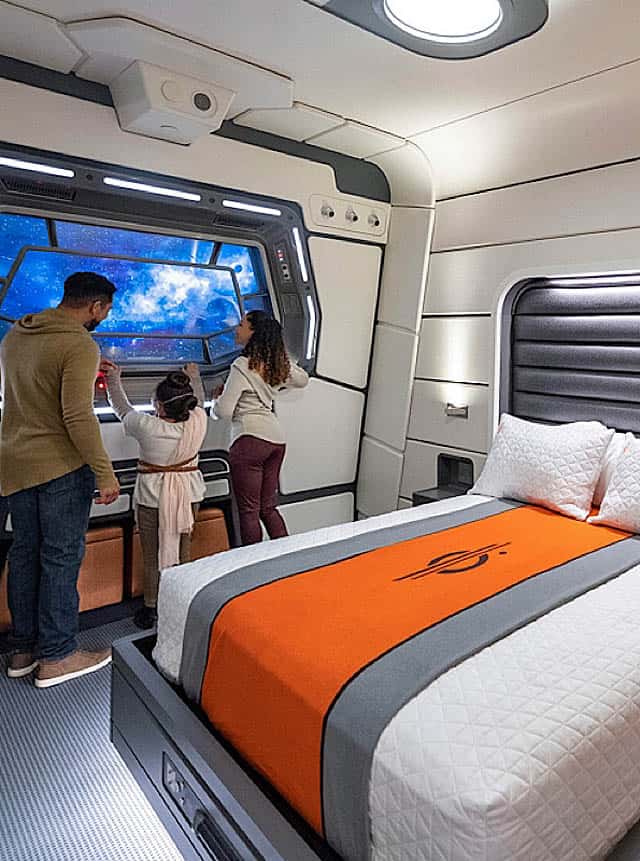 Disney Vacation Club originally hinted at a Member only voyage aboard the Galactic Starcruiser, but in five short days they spilled all the details!
The exclusive Member ONLY voyage will take place August 19-21, 2023 and members will save 30% when they book this exclusive experience. Registration was on March 21, 2023 at 11:00 am Eastern Daylight Time.
In addition, Members will receive "special gifts to forever remember your time in a galaxy far, far away" at the end of the voyage. Members must be eligible for Membership Extras and a maximum of 3 cabins can be booked per membership. This voyage can be booked with cash or points.
SOLD OUT
The DVC Member only voyage is now sold out! This discounted voyage was so popular that even the waitlist has been cutoff!
As you read above, this voyage was discounted 30%. Was it the discounted price that got everyone's attention or was it the exclusive Member only voyage?
The DVC Member only voyage is SOLD OUT! The waitlist for this exclusive voyage is also cutoff due to the high demand.
Were you able to secure this voyage? What do you think of the Member only cruise? What do you think made this cruise sell out and cutoff the waitlist? Let us know in the comments below and share this post with a friend. Be sure to check out some of our other posts below.