Do you want to add a bit of extra magic to your next Disney trip? See how you can add a bit more magic with the new MagicBand+ for a great discounted price for a limited time.
MagicBand+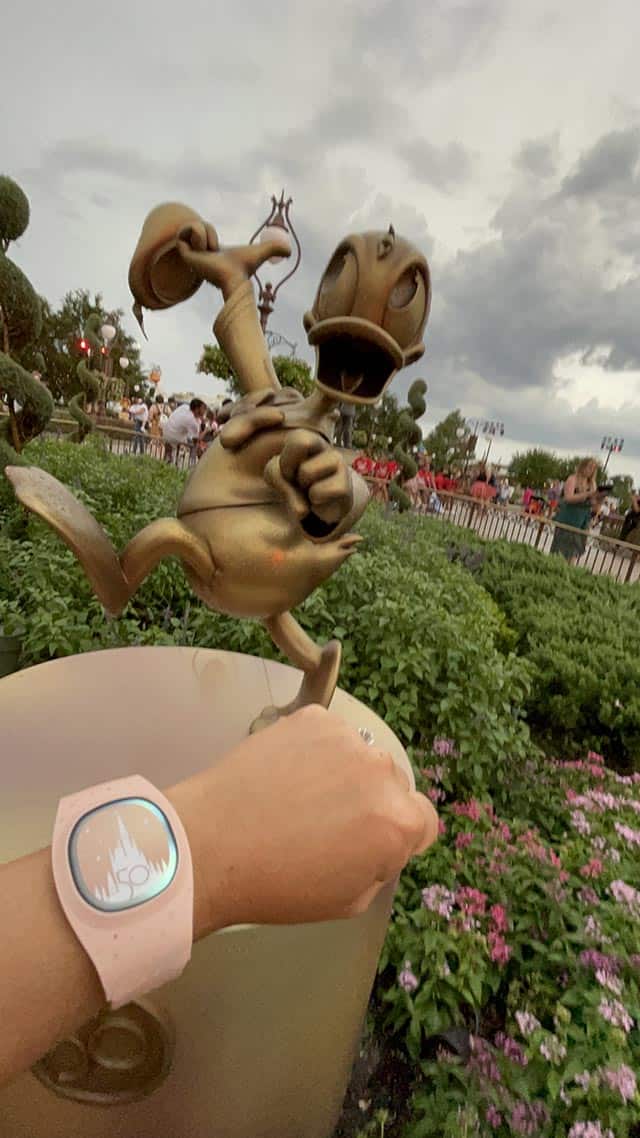 Disney introduced the next generation of MagicBands: MagicBand+. This interactive band does so much more than previous versions. Color-changing LED lights, haptic vibrations, and gesture recognition enables Guests to experience the parks like never before.
At Disney World, interact with the 50th golden statues, watch as your band syncs to nighttime spectaculars, go bounty hunting at Star Wars: Galaxy's Edge, and scan your band to enter the park and link PhotoPass photos. Read more about Maggie's experience with MagicBand+ HERE.
The MagicBand+ can be used at both Walt Disney World and now Disneyland as well. Of course, the MagicBand 2 is still available for purchase. This option allows guests to still enter the park, unlock their resort room, and scan for PhotoPass photos, but without the added interactions in the parks.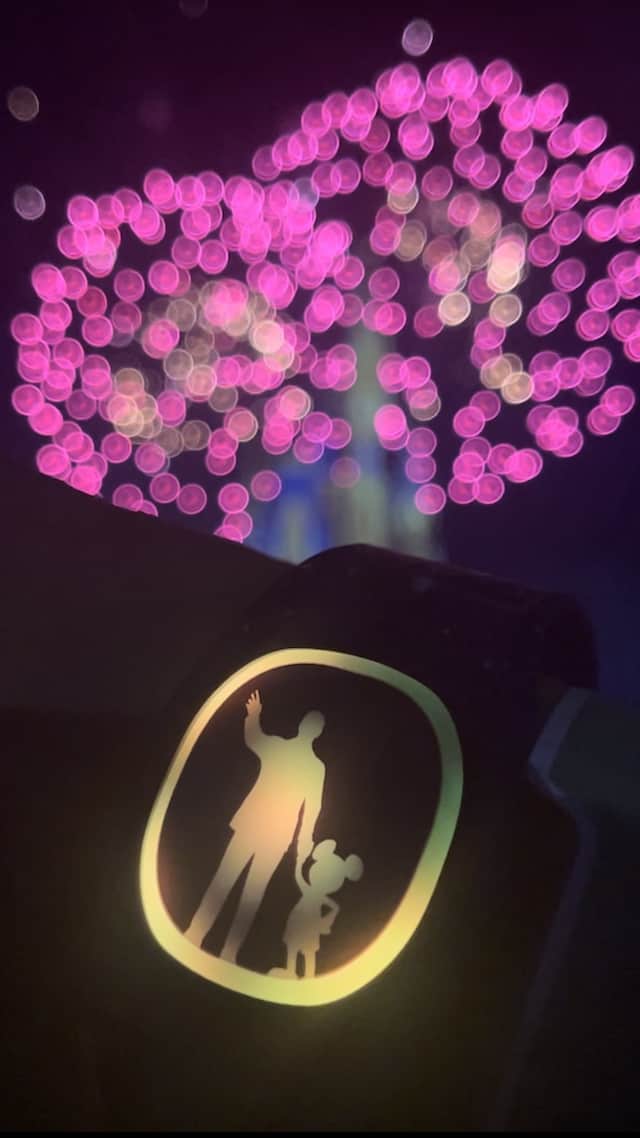 When first available for purchase the new MagicBand+ retailed at around $44.99 for most designs. Guests staying at Disney Resorts can enjoy a discount for ordering their MagicBand+ prior to their arrival.
This pre-arrival discount is typically about $10 off the original retail price with many MagicBand+ designs offered at $34.99. Solid MagicBand+ with no design is offered at $24.99.
New Discounted Price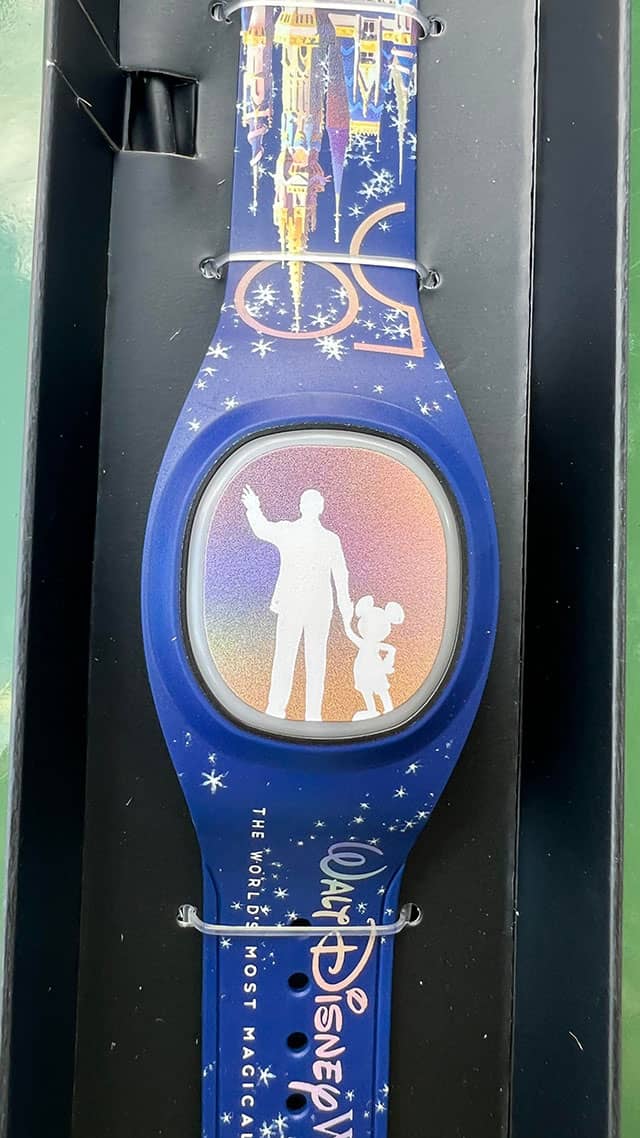 Guests hoping to purchase a fun MagicBand+ with a cool design are now in luck. Two great designs are now offered for the lowest price ever for MagicBand+.
The first (featured above) is the Walt Disney World 50th design featuring the Partner statue in the center with both Walt Disney and Mickey. On one side features the beautiful Cinderella Castle adorned for the 50th, and the opposite side features the slogan "The World's Most Magical Celebration."
This MagicBand+ comes with a charging card and must be ordered up to 10 days before arrival. Currently, this band is offered at just $24.99 which is $10 off the original pre-arrival discount.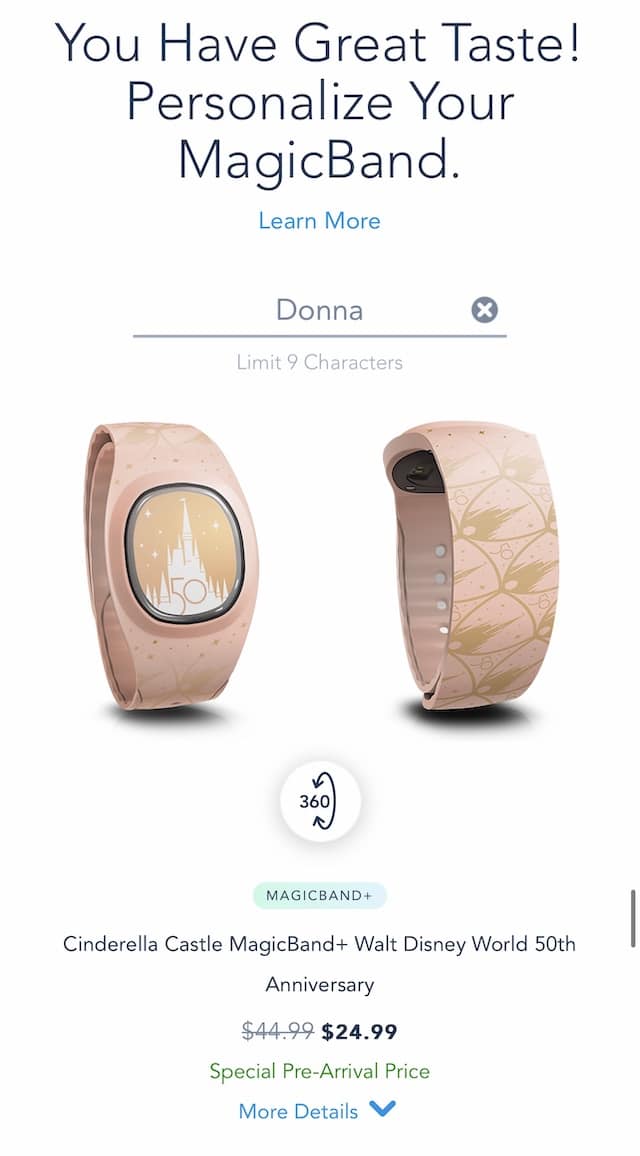 The second design offered at a discount of just $24.99 (pre-arrival price) is the beautiful pink Cinderella Castle MagicBand+. This features the 50th logo in the center with Cinderella Castle images all across the band.
This current discount is limited while supplies last and may be made on the Walt Disney World website under My Disney Experience.
Again this band must be ordered at least 10 days before your arrival to enjoy this great discount. This current discount is limited while supplies last and may be made on the Walt Disney World website under My Disney Experience. At this time no other discounts are offered for MagicBand+.
What do you think of this big discount? Do you think more MagicBand+ designs will be discounted in the future? Do you like the new MagicBand+ or do you prefer the traditional MagicBand 2? Share your thoughts with us in the comment section below.