Disney planned to create a new Mary Poppins ride at Epcot. However, that project has since been "postponed" with little details shared. However, we now have concept art…and we are not sure how to feel about it. What do you think?
Epcot Reimagined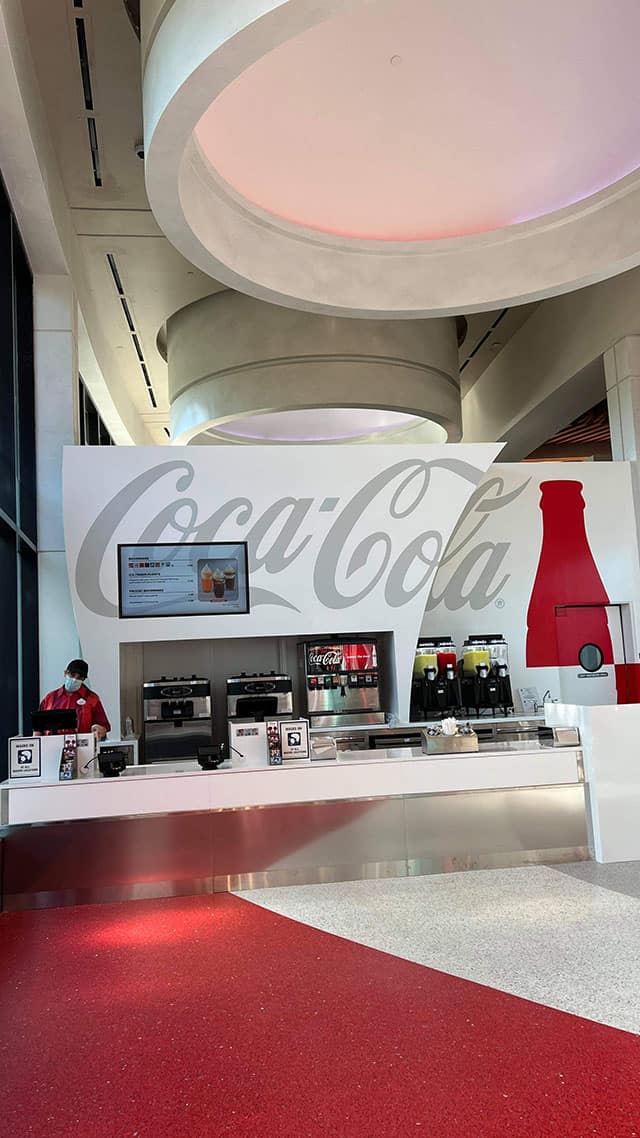 At the last D23 event in September 2019, Disney announced a ton of projects for Epcot. This ultimately led to a complete overhaul of the park.
We have seen several of those projects completed like the addition of Remy's Ratatouille Adventure, the reimagining of Mouse Gears (into Creations Shop) and Club Cool, and the overhaul of the park's entrance.
The newly reimagined EPCOT will soon be completed in late 2023. Check out this timeline HERE. Many Guests are still a bit sad that the once-promised Mary Poppins attraction is no longer included in this reimagining of EPCOT.
Mary Poppins Attraction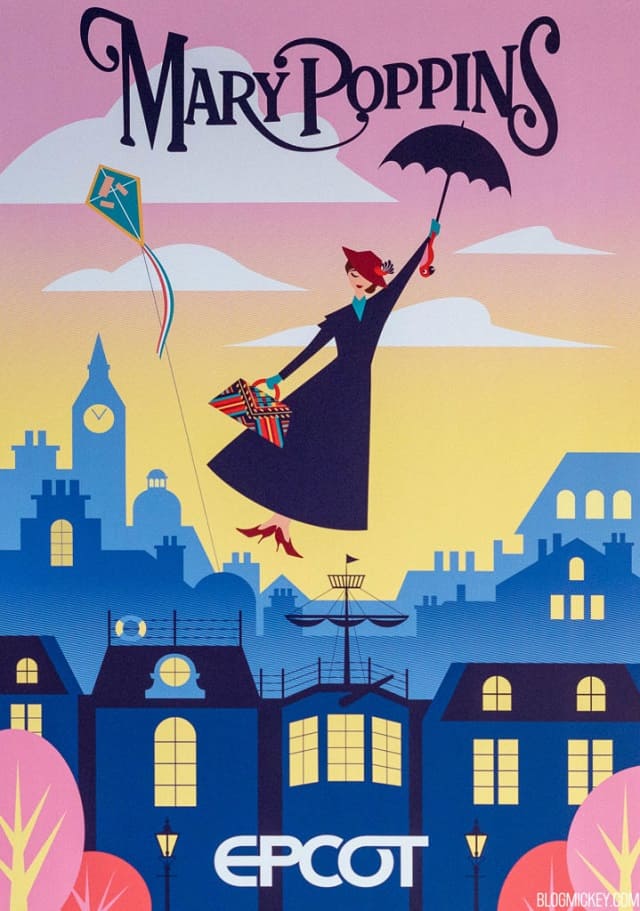 Unfortunately due to the historic park closure in March 2020, both the re-imagineering of Spaceship Earth and the addition of Mary Poppins to the World Showcase were cut/postponed in 2020. Read all about this HERE.
The last we heard about this ride was in March 2022. Chapek shared at a meeting that he hopes the project gets funded in the future.
We now have our first look at the concept art, and we aren't sure how to feel about it.
Concept Art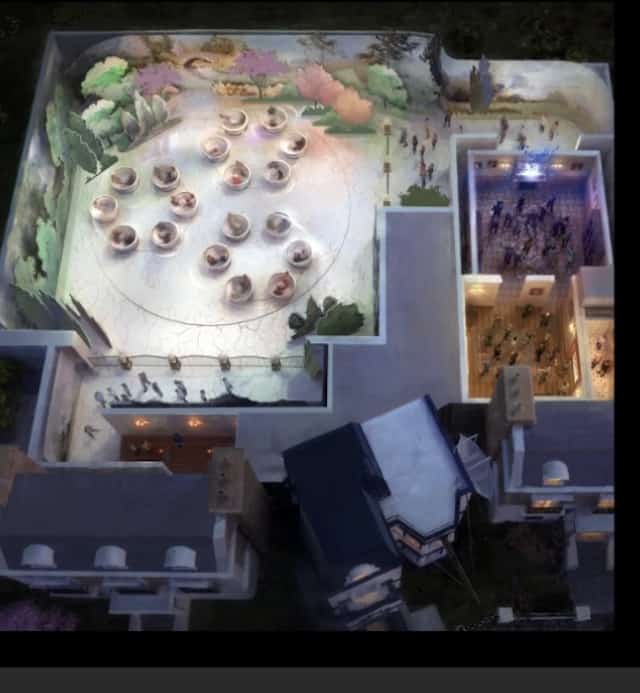 Former Imagineer Damon Pressman shared photos of the Mary Poppins attraction concept art when he released his portfolio. The attraction appears to have been designed as a teacup spinning ride with two indoor pre-shows/queues before loading. There looks to be a lot of projection mapping as well.
The concept art reveals 3 sets of 6 teacups for a total of 18 ride vehicles.
To me (Monica), I do like the idea of a quiet indoor ride, but the teacup spinning style is throwing me off. Space is likely an issue that does not allow Disney to create something on the scale of say Remy's Ratatouille Adventure or Cosmic Rewind.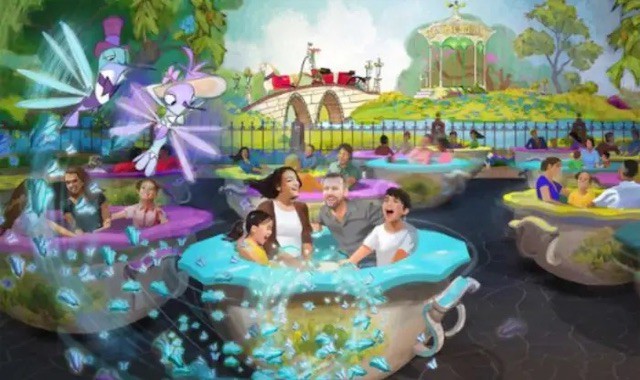 However, teacups are an "old" idea having been around for decades. I would love to see a bit more creativity in giving Mary Poppins the attraction she deserves.
What do you think? Were you expecting a teacup style attraction for Mary Poppins? Let us know in the comments below and share this post with a friend.