Hollywood and Vine offers various seasonal dining events through the year. See the dates we currently have and which ones are missing.
Seasonal Dining at Hollywood and Vine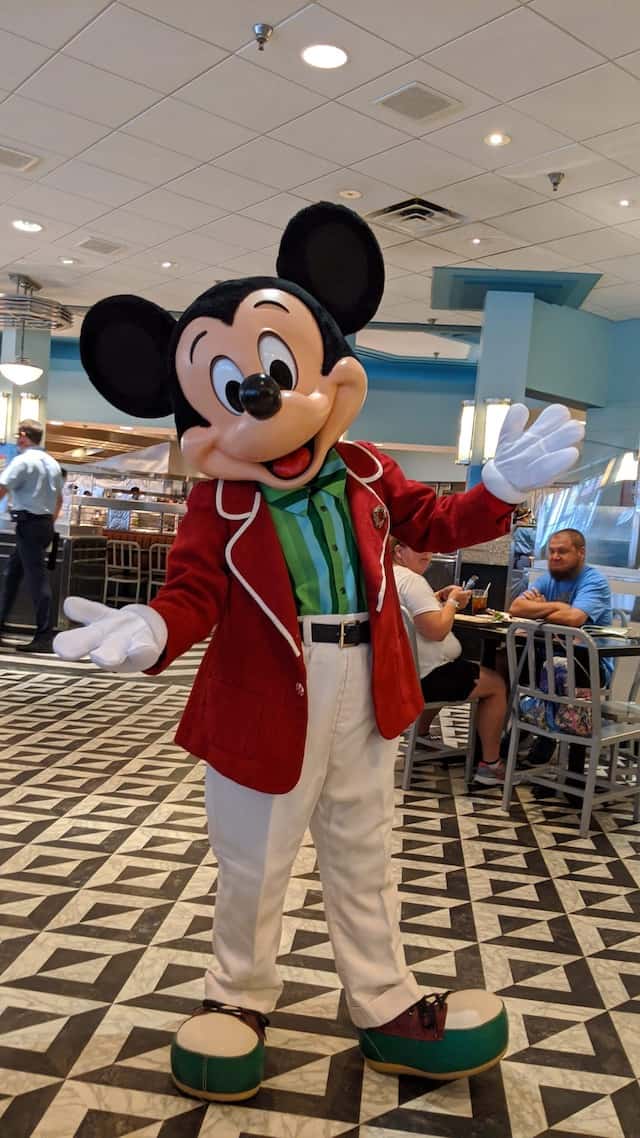 Hollywood and Vine is a table service restaurant at Disney's Hollywood Studios. It is served buffet style for all three meals. At breakfast, meet your favorite Disney Jr friends. You can see a breakfast review from Jaelyn HERE.
Lunch and dinner offer a character experience with Minnie and her friends.
What's even better is they meet in some very unique outfits depending on the season! Each dining experience offers themed character outfits and decor.
The five dining experiences are: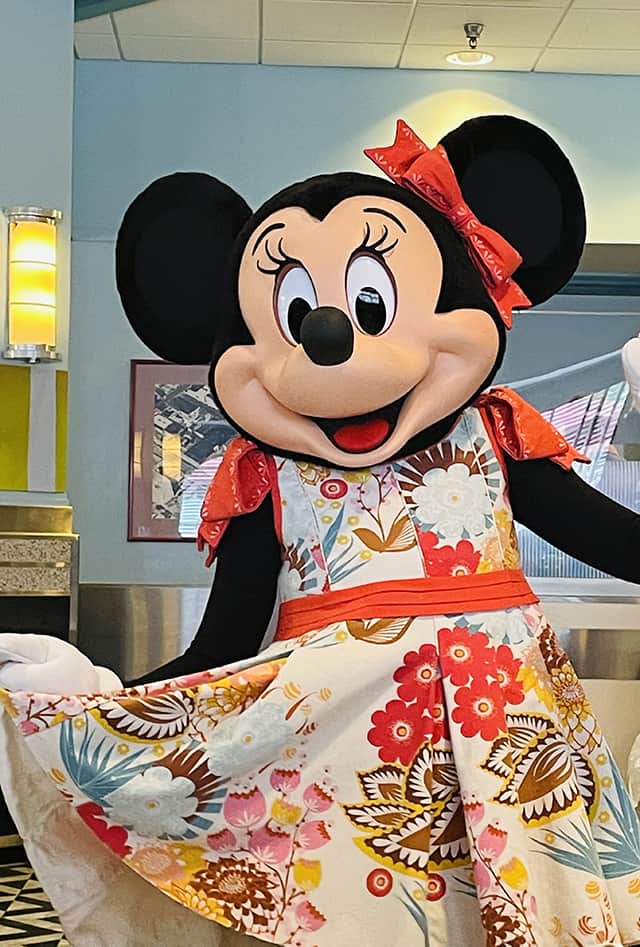 Silver Screen Dine: Join Minnie Mouse for a fabulous dinner party celebrating the glitz and glamour of Hollywood! This is currently taking place and runs through March 15. Read Maggie's review in this post.
Springtime Dine: Shake off winter's chill with a divine dinner party that marks the bright and beautiful delights of spring! Look for this meal to begin March 16 and run through May 24. Check out what Donna has to say HERE.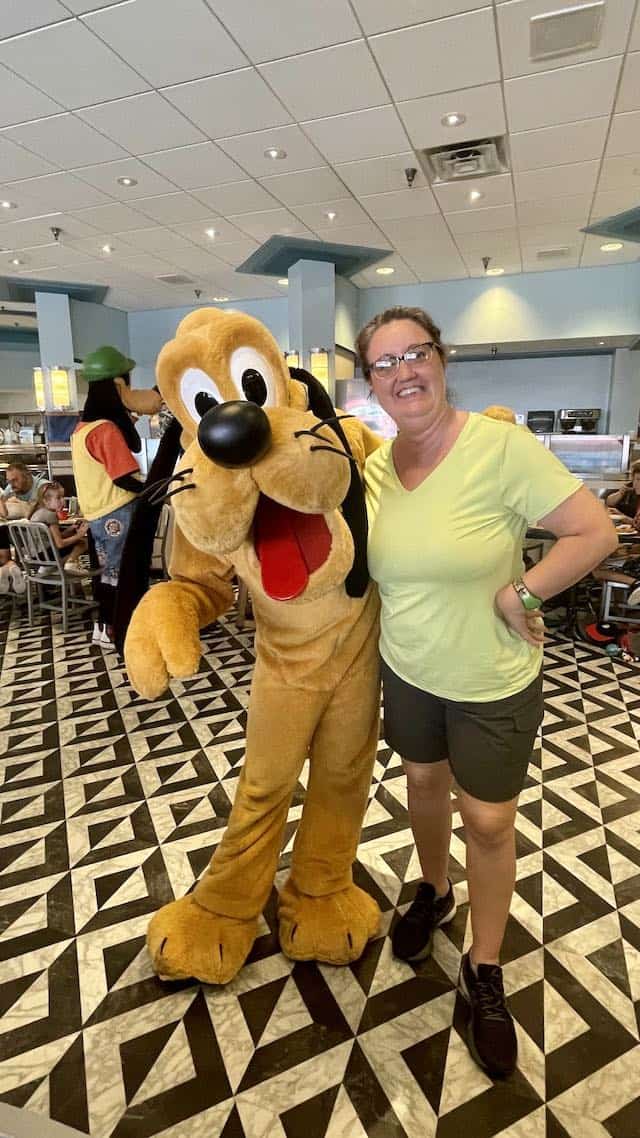 Summertime Dine: Head to Hollywood & Vine for a beach-inspired bash celebrating the sizzle of summer! This meal begins May 25 and does not have a current end date. See a recent review of newer items in this post.
Halloween Dine: Visit Minnie's favorite happy haunt for a spooktacular Halloween feast that's frightfully delightful. Right now, we do not have dates for this but expect it to run from mid August to early November. Read a seasonal review of Halloween HERE.
Minnie's Holiday Dine: Deck the halls at a dazzling dinner party filled with holiday cheer and the joy of the season! Again, Disney does not have these dates listed but expect it to run from early November to early January. See a review HERE.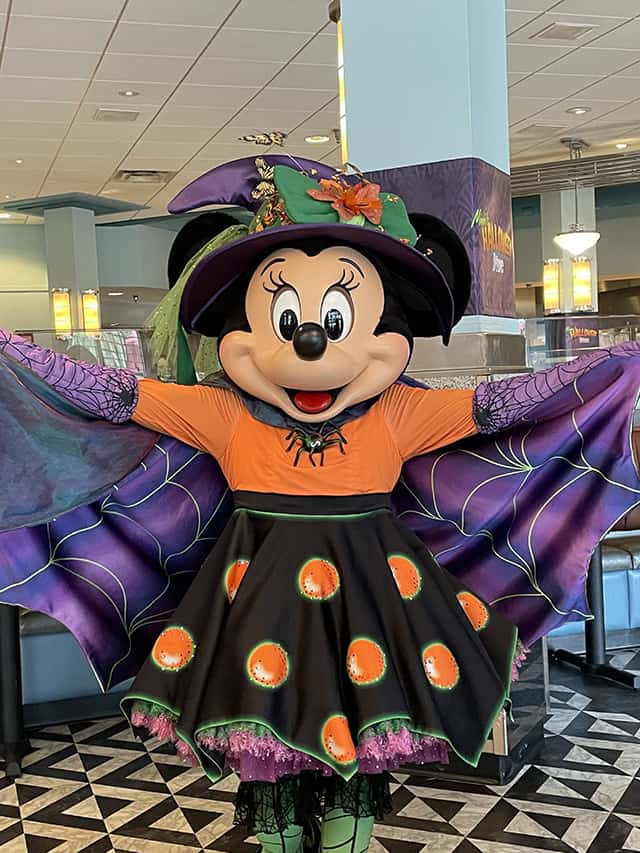 We will have dates for Halloween and Holiday Dines in the coming months as Disney finalizes those details. I can't even think about Halloween right now, but it will be here before we know it!
Do you love Hollywood and Vine? Which seasonal dine is your favorite? Let us know in the comments below and share this post with a friend who may like to know these dates.