Let's revisit a classically royal breakfast at Cinderella's Royal Table in the Magic Kingdom.
Cinderella's Royal Table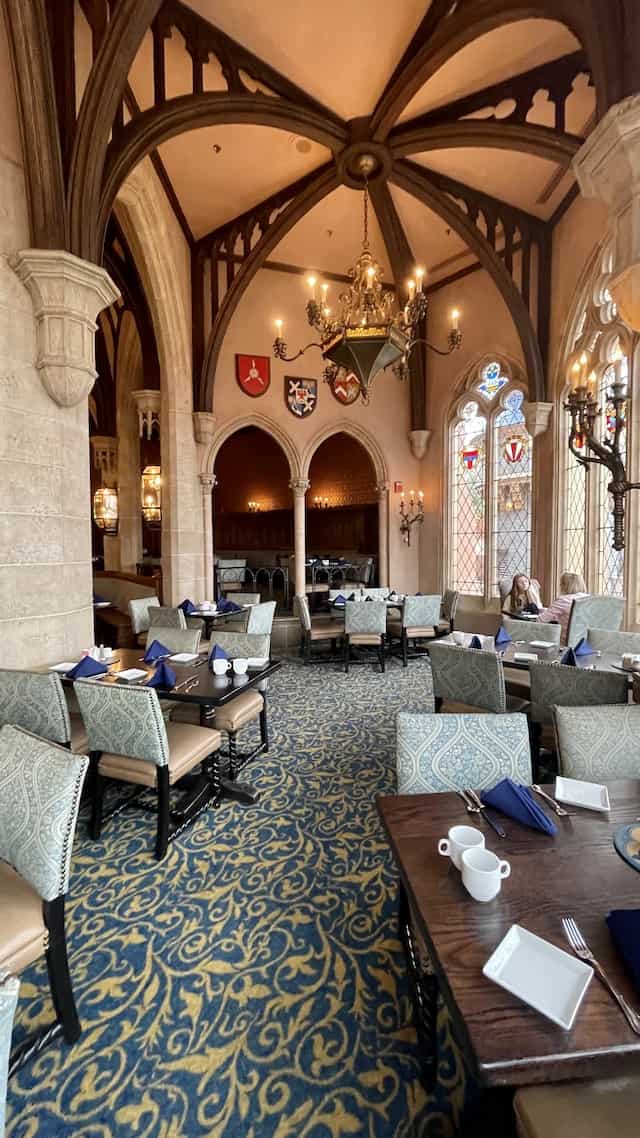 When you think of THE Disney World icon, does Cinderella Castle come to mind? For many, it does! Cinderella Castle is probably the most recognizable Disney icon and for good reason!
Not only is it massive and absolutely stunning, but you can also get a royal makeover and eat in the castle! Magic Kingdom's signature dining restaurant, Cinderella's Royal Table, is located inside the castle. It is a very small dining room which makes the entire experience feel very intimate.
You can also see outside the windows into the park, and if you are lucky enough to dine during the fireworks, prepare for a breathtaking experience. Dining in the castle is a bucket list item for many Disney World Guests.
A Birthday Tradition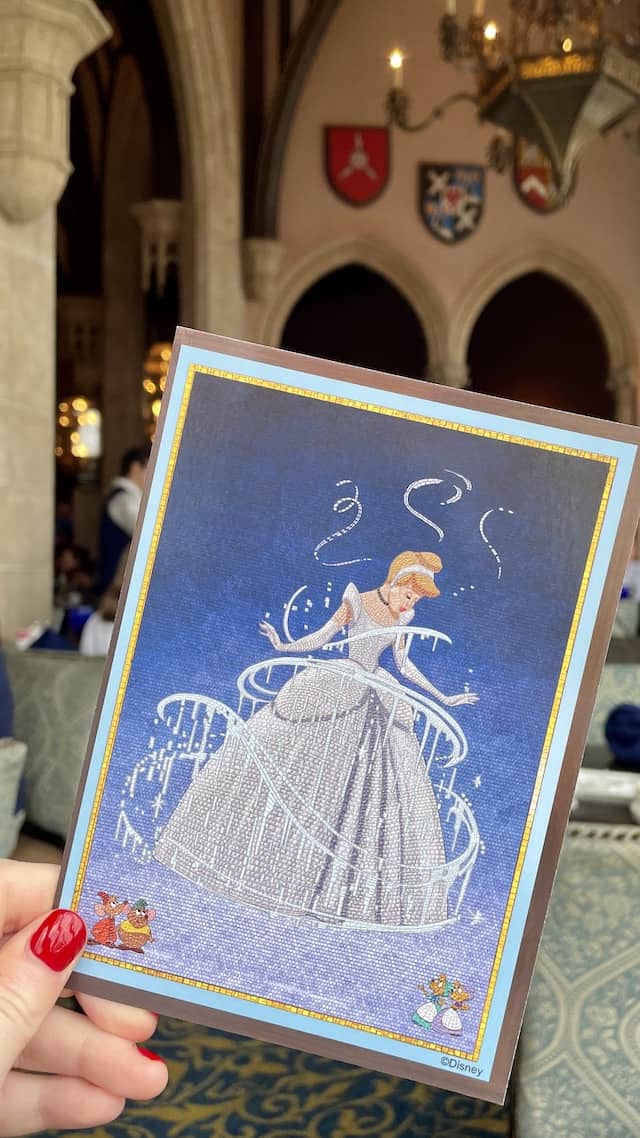 I have been blessed to dine at Cinderella's Royal Table twice for breakfast and twice for lunch/dinner. It has become a birthday tradition of sorts for my husband who loves to eat in the castle for his birthday. In doing so, it has given me the opportunity to experience the restaurant several times.
The first time was in 2018, and you can read my review HERE. This was way back when princesses walked around the dining room to take photos and sign autographs with Guests. The next two times were shortly after the parks reopened and no princesses met at the restaurant. You can read whether or not I think eating here is worth it without princesses HERE.
That brings us to this most recent time when I was able to meet Cinderella before heading upstairs to the dining room. This most recent breakfast experience is what I will focus on in my review today.
You can also read Maggie's lunch/dinner review in this post.
Reservations and Checking In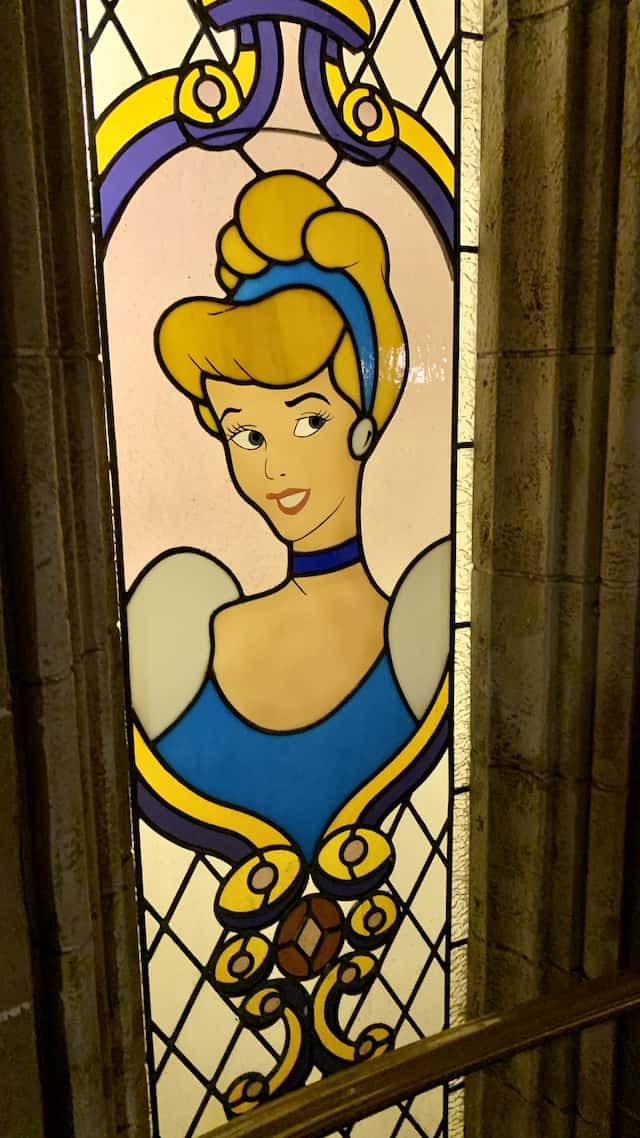 Reservations are extremely hard to obtain for Cinderella's Royal Table. Given its popularity and the size of the restaurant, it is very easy to see why you may not be able to get in. I remember the first time I entered the restaurant. The small size of the dining room shocked me!
If you have trouble getting a reservation, do not give up! Try these tips to help you get a reservation for Cinderella's Royal Table.
It's also important to note that you this is a pre-paid meal meaning your credit card will be charged when you book your reservation. Breakfast is $45 for adults and $29 for children. Lunch and dinner is $67 for adults and $39 for children. Tax and gratuity are already included, but alcoholic beverages are not. If you choose to purchase those during your meal you will receive another bill at the end of your meal.
Annual Passholder discounts do apply, but they are not taken until you dine. You can expect the difference to be refunded back to your credit card within 7-10 days after your meal. Make sure you let your server know!
When it is time to check in, you can do so on the My Disney Experience app. Once your table is ready, you will be notified in the app or via text and you can check in with the host/hostess desk. Then, you can enter the castle.
Photo Opportunity with Cinderella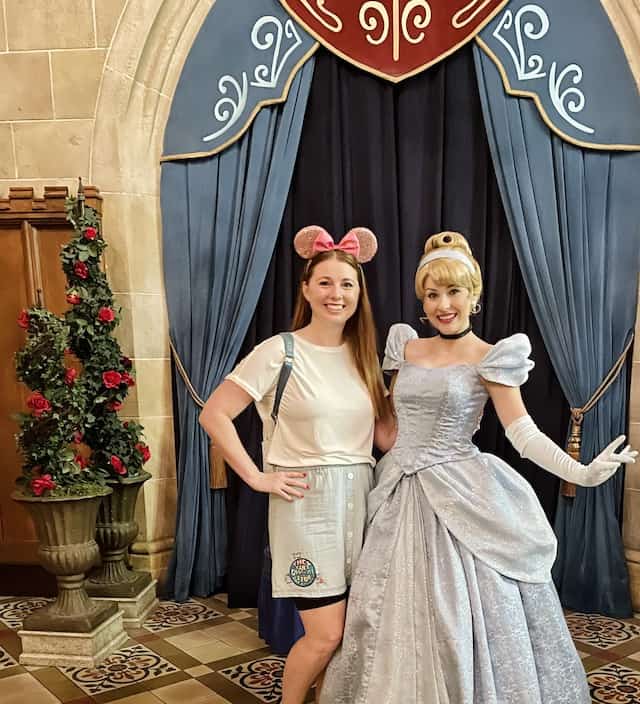 You can stop and take a photo with Cinderella before heading upstairs to the dining room. You may encounter a small wait if there are other groups in front of you.
Once princesses return to Cinderella's Royal Table in February 2023, this photo opportunity may be a thing of the past. Before the historic park closure in 2020, all princesses met in the dining room. It was only several months after the restaurant reopened that Cinderella began greeting downstairs.
After you meet with Cinderella, you can take the stairs or elevator up to the dining room. There, a Cast Member will greet you and take you to your table. I have eaten in different spots every time, but my absolute favorite spot was this last time. The Cast Member sat us in the very back next to the window overlooking Fantasyland! It was a beautiful view for our breakfast.
Food and Beverages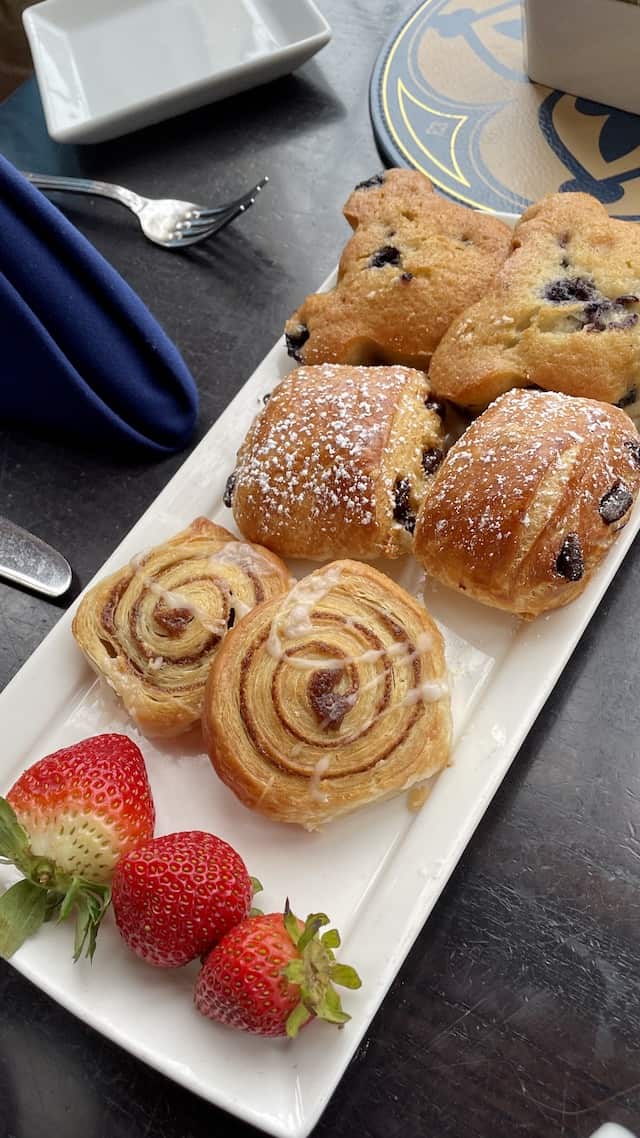 Speaking of breakfast, it starts with a plate of pastries. It includes a few strawberries, cinnamon rolls, chocolate croissants, and blueberry Mickey-shaped muffins. The chocolate croissant was my favorite and the blueberry muffin was my least favorite.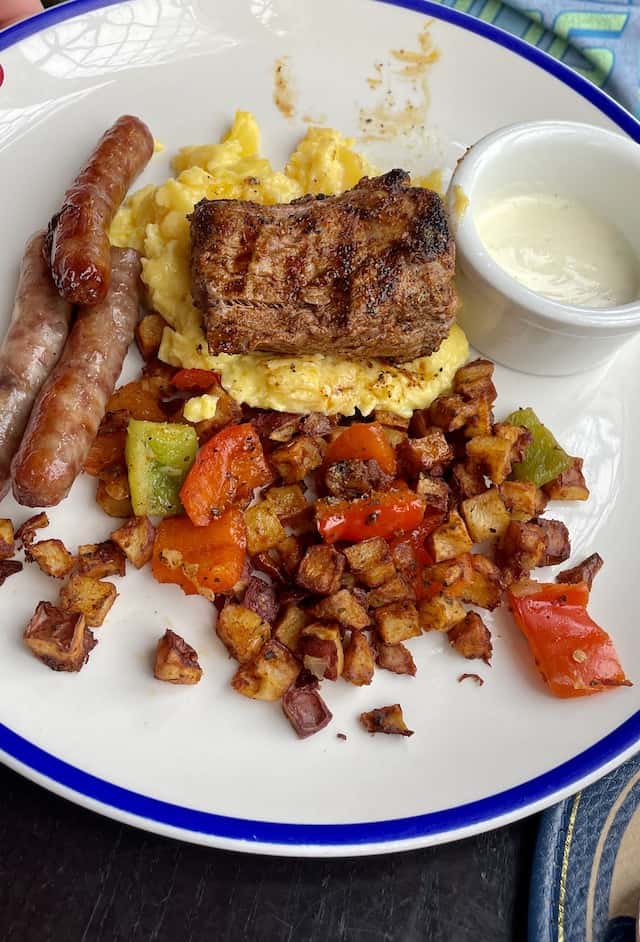 We asked for a combination of the traditional breakfast and beef tenderloin and egg. Do note that Cast Members may not be able to accommodate these requests, but it never hurts to ask. The traditional breakfast is going to be the safest option for picky eaters. However, the potatoes do have red and green peppers to add a bit of flavor. They are big enough to pick around, though.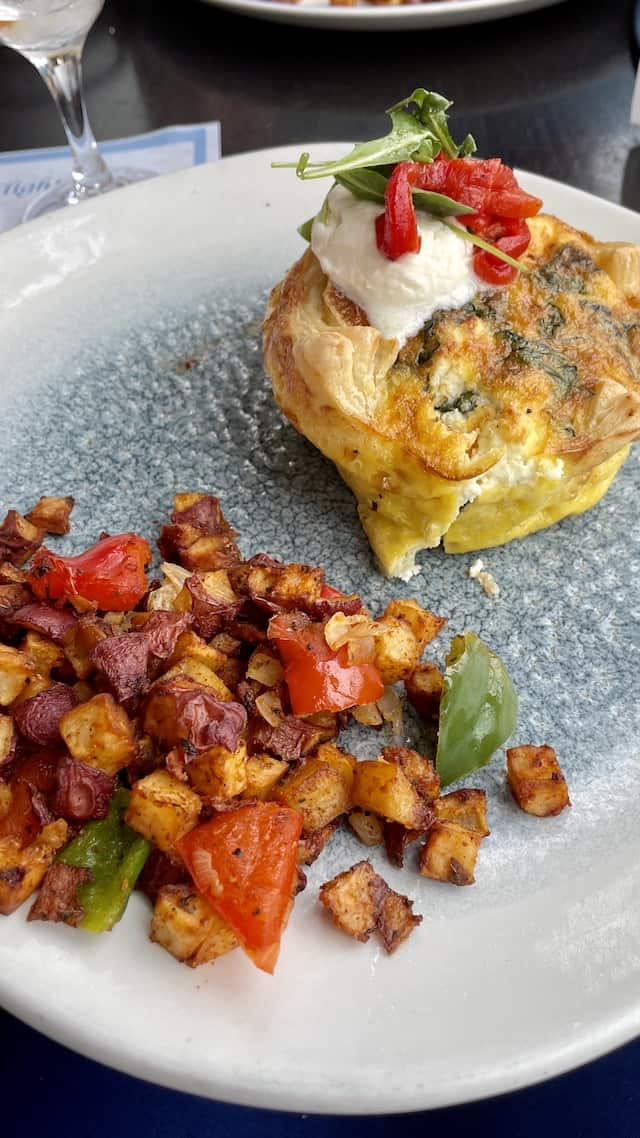 Other entrees out party ordered included the baked quiche and caramel apple-stuffed french toast. The quiche has goat cheese, spinach, and mushrooms with arugula and peppers on top. It also comes with a side of potatoes. The quiche had a nice flavor with all the different accompaniments like the cheese, mushroom, and peppers.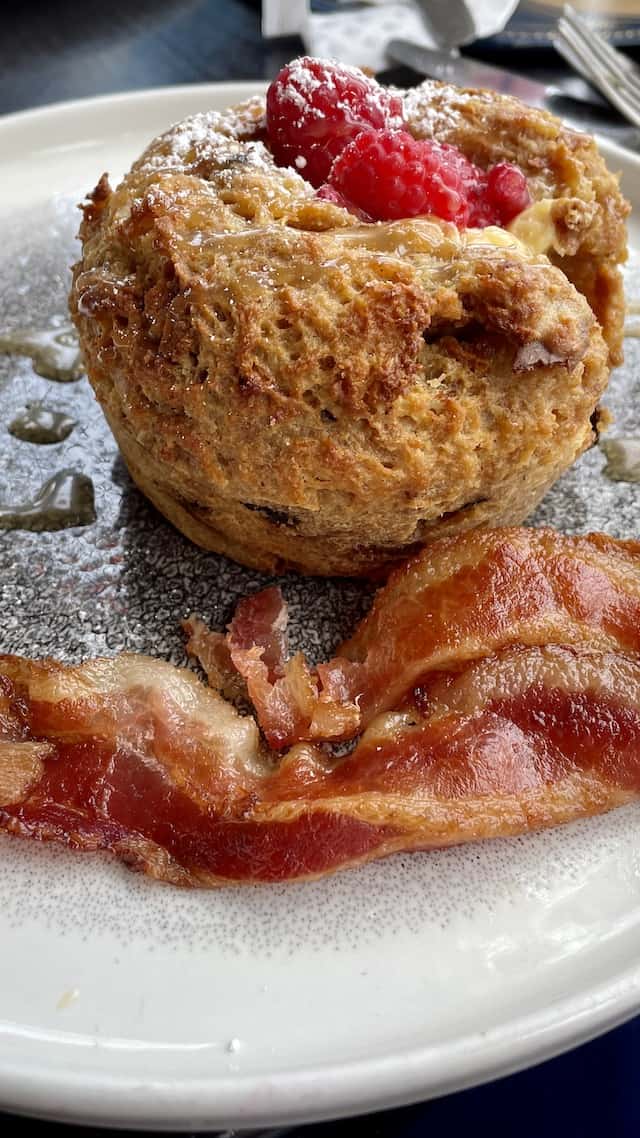 The caramel apple-stuffed french toast was not french toast bread like you may think. It actually has the consistency of bread pudding with chunks of apple and raspberries inside. The cream cheese filling is sweet and stuffed inside! I personally think it would be a better dish if it was actual french toast bread and not bread pudding. However, this is something different that you cannot find at other Disney restaurants!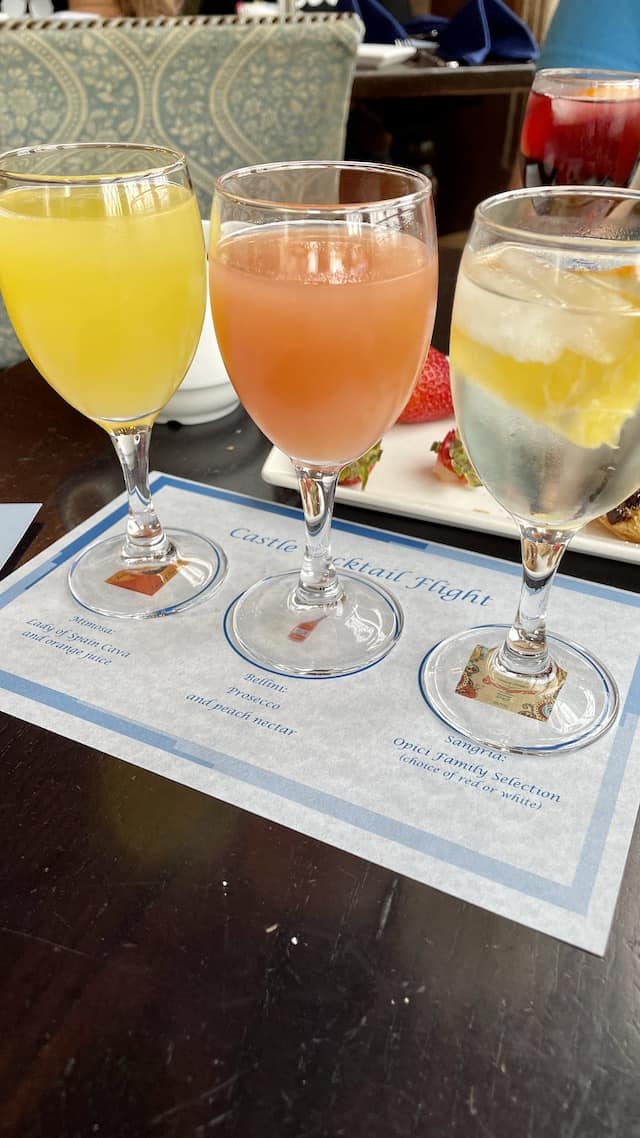 Disney recently began serving mixed drinks in the Magic Kingdom. Our table tried the breakfast flight, which consists of 3 smaller versions of a mimosa, peach cocktail, and sangria (either white or red). The only "complaint" about this flight is the white sangria. It really did not taste like anything to me, so definitely get the red sangria!
Final Thoughts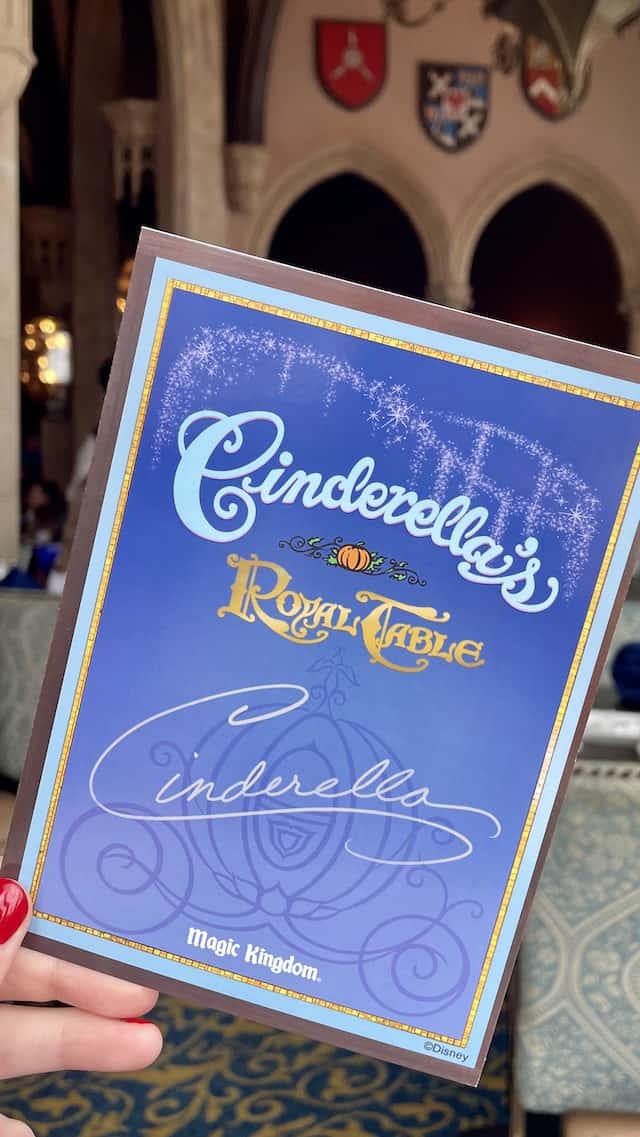 The experience of dining in the castle is worth the cost alone, in my opinion. It is cheaper now due to the lack of princesses, but a price increase will surely hit once they return. Princesses or no princesses, this is definitely a must-do experience for everyone. Even if you do not have young kids, it is such an incredible meal.
Once the princesses return, dining in Cinderella Castle will be even better! It is such a magical time eating in the castle and being greeted by princesses! It is a great strategy to meet characters like Cinderella, Belle, Aurora, Ariel, and Jasmine in the park as you eat. It eliminates extra time you would spend waiting at Fairytale Hall or Belle's cottage. Aurora and Ariel do not even meet in the Magic Kingdom right now, so it really is a one-of-a-kind experience.
My favorite way to eat here for any meal if you have young kids is to get the royal makeover at the Bibbidi Bobbidi Boutique and then go eat in the castle. They make for wonderful pictures and memories!
Do you love eating at Cinderella's Royal Table? Share your memories with us in the comments below and on Facebook.