Yes, it is possible to see all the Epcot Holiday Storytellers in one morning! With a bit of planning and fast-paced walking, I'll show you how I did it.
Festival of the Holidays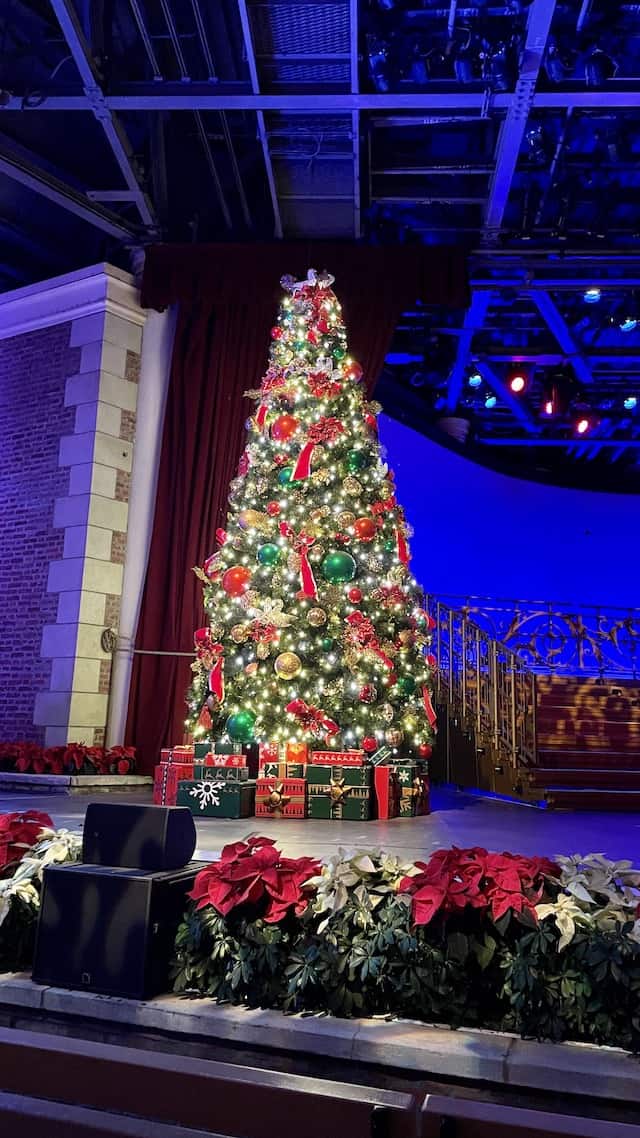 The holiday season is truly magical at EPCOT. Festival of the Holidays is an amazing experience where guests can enjoy the beautiful Candlelight Processional, enjoy delicious holiday food booths, take part in a fun scavenger hunt, cookie stroll, and enjoy great entertainment! There's brand new merchandise that you can check out HERE, along with a new indoor location for Santa Claus.
Guests can ride Guardians of the Galaxy with a new holiday remix! Be sure to grab your boarding group or purchase an Individual Lightning Lane to experience it. Spaceship Earth even has its own light show for the Festival of the Holidays.
Storytellers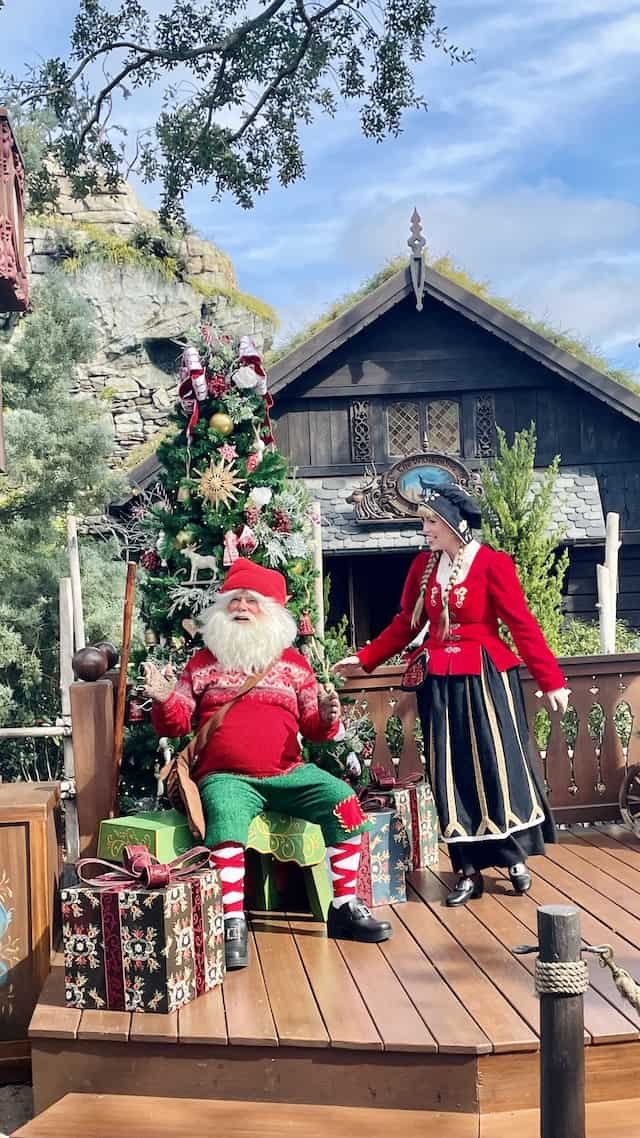 Like any Epcot festival, the live entertainment is one of the best parts! For Festival of the Holidays, almost every single pavilion showcases the traditions and customs of each country represented. These holiday storytellers spend 10 to 15 minutes sharing how their country celebrates the holidays.
These stories are incredibly entertaining as well as educational. Fellow KtP Writer Marisol has done a fantastic job highlighting each pavilion's holiday traditions and customs. You can read more about them HERE.
On a recent trip to Epcot, I set out to see all the storytellers once and for all. I had seen a few here and there or caught the tail end of one, but I have never seen all storytellers in one visit from start to finish. Here is how I did it and my best tips.
Tip #1 You MUST plan ahead!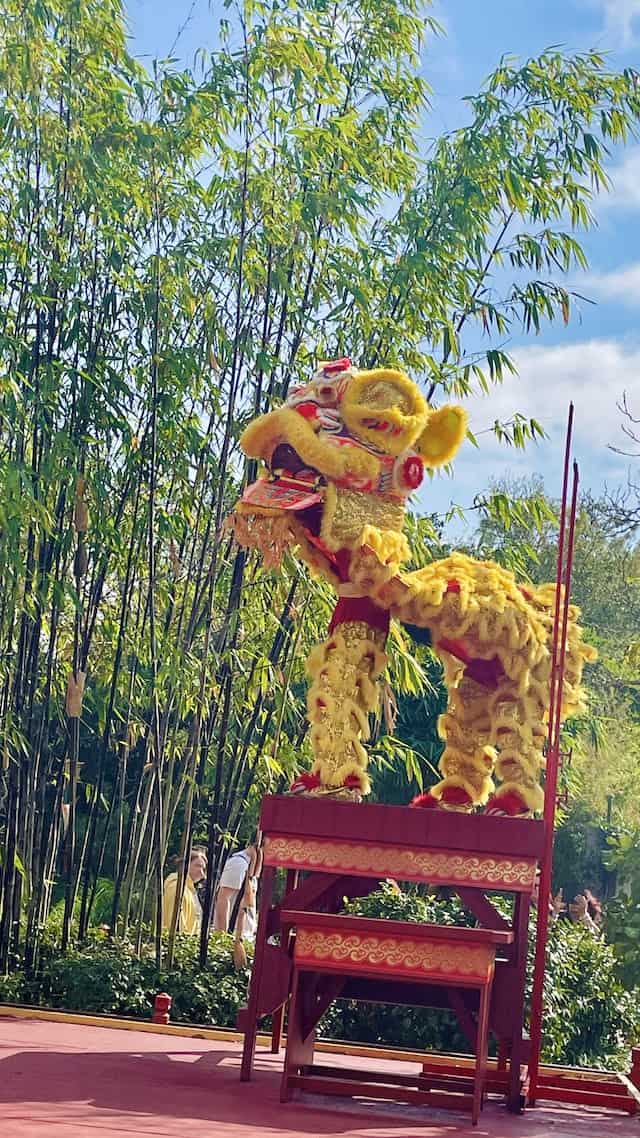 Each storyteller's schedule is posted online. This is very important to know because they only perform at set times during the day. You will not find any storytellers once the sun goes down.
You can find the schedules on My Disney Experience, but I prefer to use Character Locator. Character Locator allows me to plug in each storyteller into a customizable park strategy so I can see it all laid out in chronological order.
Before my visit, I thought about which entrance I would be coming from that day, what I hoped to accomplish before the first performance, and how I could best make my way around the World Showcase to see each one without too much back tracking. Then, I wrote out each country in order around the World Showcase along with the schedule.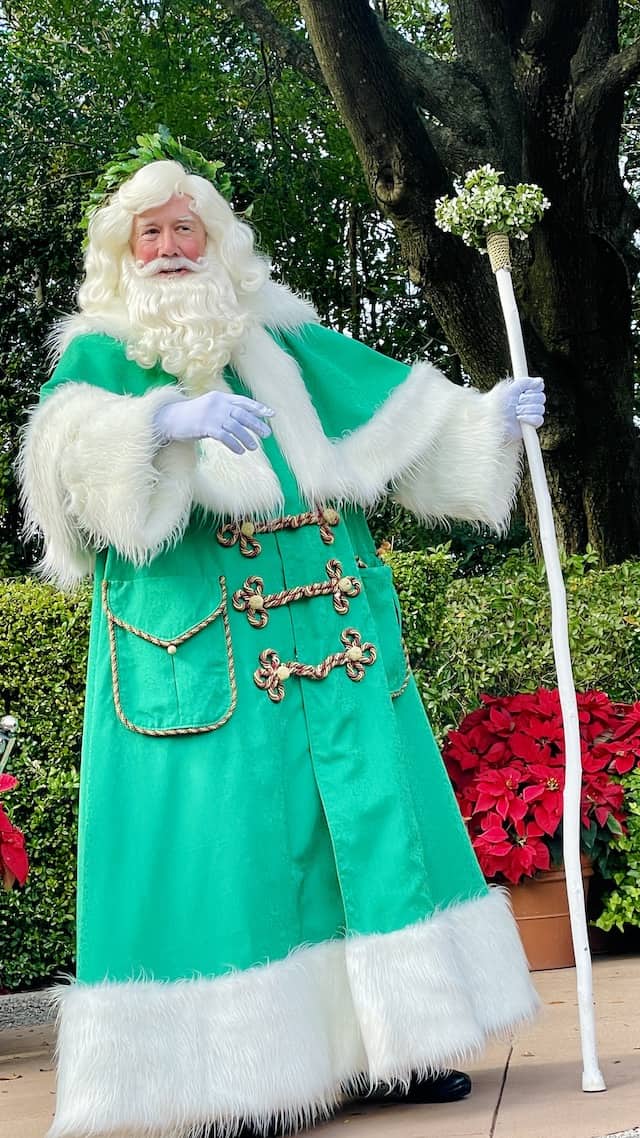 I looked to see if the next country's schedule had a showtime that followed the previous country's scheduled showtime. You will see below that if you start in France you can see most of the storytellers one right after the other.
Your visit is obviously going to look different from mine, but my tentative plan was to see Father Christmas in the United Kingdom one evening before our meal at Le Cellier and viewing of the Candlelight Processional. Then the next morning I would enter through the International Gateway, and begin making my way around starting in France.
Tip #2 You MUST be flexible!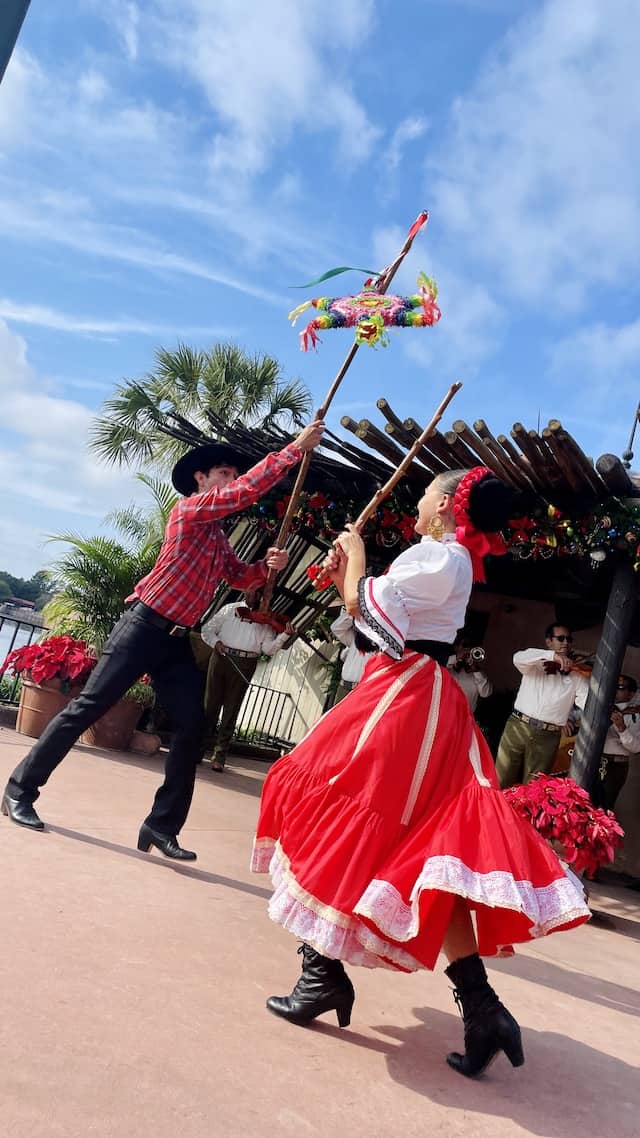 This leads me to tip #2. You MUST be flexible! I know this is a common tip I give often, but it is always something I keep in mind when I visit. The evening before I was not able to make it to Epcot in time to see the last performance of Father Christmas. So, I decided "ok that's fine. I will just plug it after the last storyteller."
I also wanted to mix in some holiday food kitchens with the storytellers, and to my happy surprise, many of the food booths opened before 11:00 am. This meant I had a little extra wiggle room that worked in my favor instead of something going awry.
You need realistic expectations about what you can accomplish and then the flexibility to be able to adjust your plans on the fly.
Tip #3 You MAY have to rush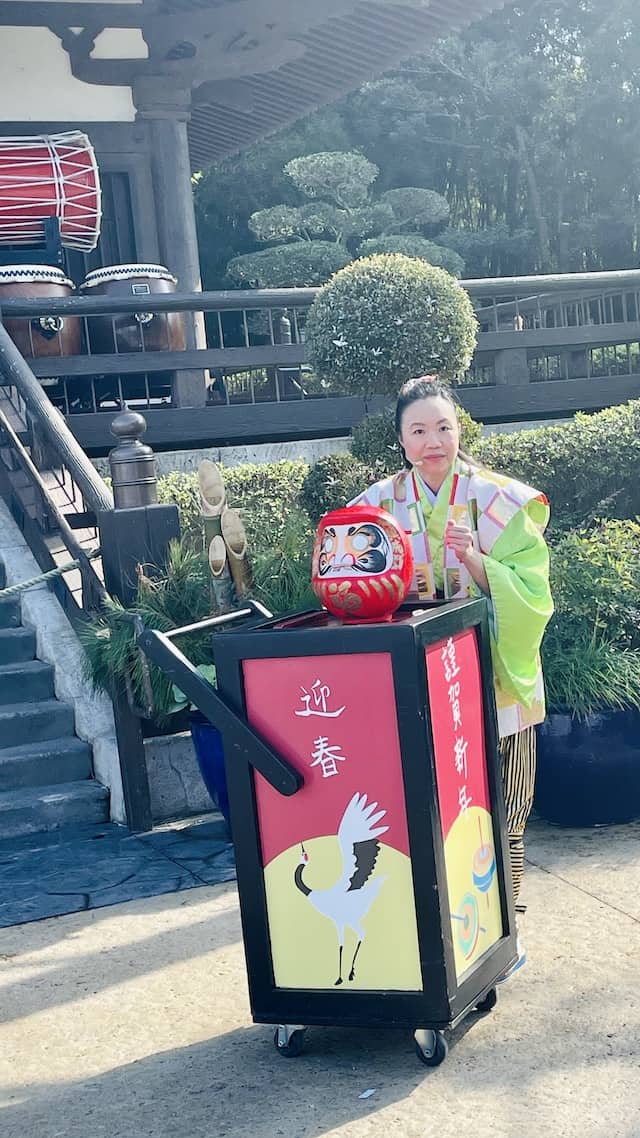 One of my goals was to not have to backtrack more than a pavilion or two throughout the day. The World Showcase is roughly one mile, and I did not want to do that much walking nor did I want to rely on the boats.
This was going to cut it pretty close for a few of the storytellers because of the way their schedules worked out. In one instance, I had to leave one storyteller a few minutes early, rush to the the next, and I still missed a few minutes of the next one.
I was willing to sacrifice a few minutes in order to make sure I saw every storyteller during this trip.
My Day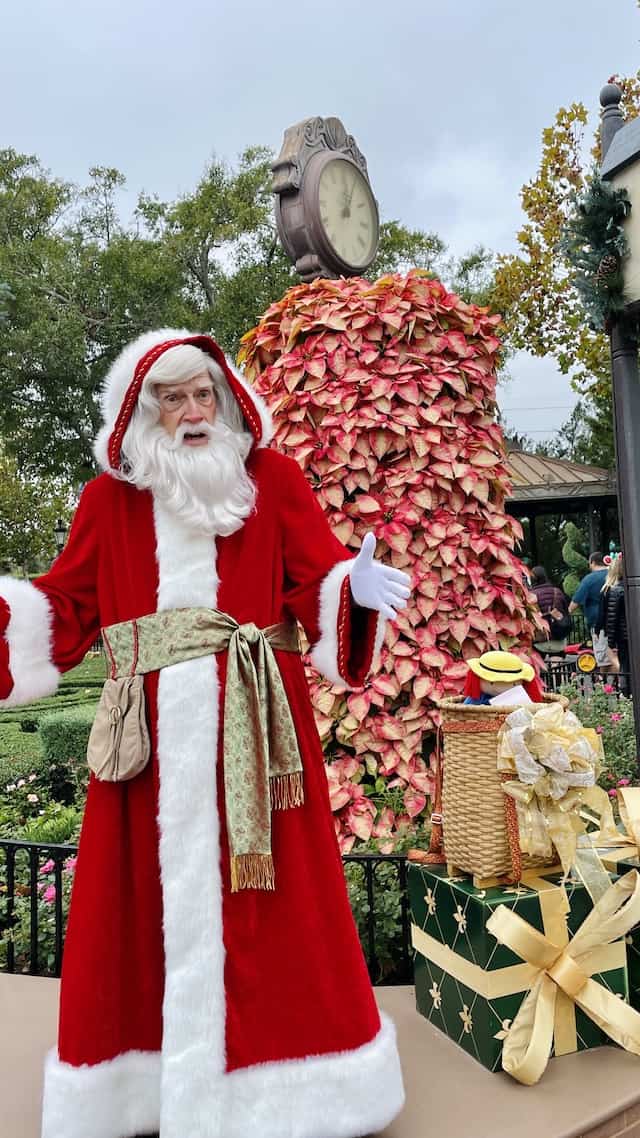 Of course, your plan may look different from mine depending on your itinerary and the schedule for the storytellers. Here is what my schedule looked like to show you can it can be done.
9:30 am: Wait in line for 20 minutes at Les Halles in France only to discover they did not have the Christmas tree macaroon that day. Boo! I had not eaten breakfast and was looking forward to trying it, but that's ok. I am flexible (and maybe a little hangry).
10:00 am: Watch Pere Noel in France. After families return from Christmas Eve Mass and enjoy a huge feast, children await the arrival of Pere Noel to deliver their gifts. He also shared that "Bobette" tried to trick him into leaving her much bigger brother's shoe out for Christmas Even so she could receive more presents!
10:10 am: Quick pit stop to grab potato latkes and sufganiyot. See my review HERE.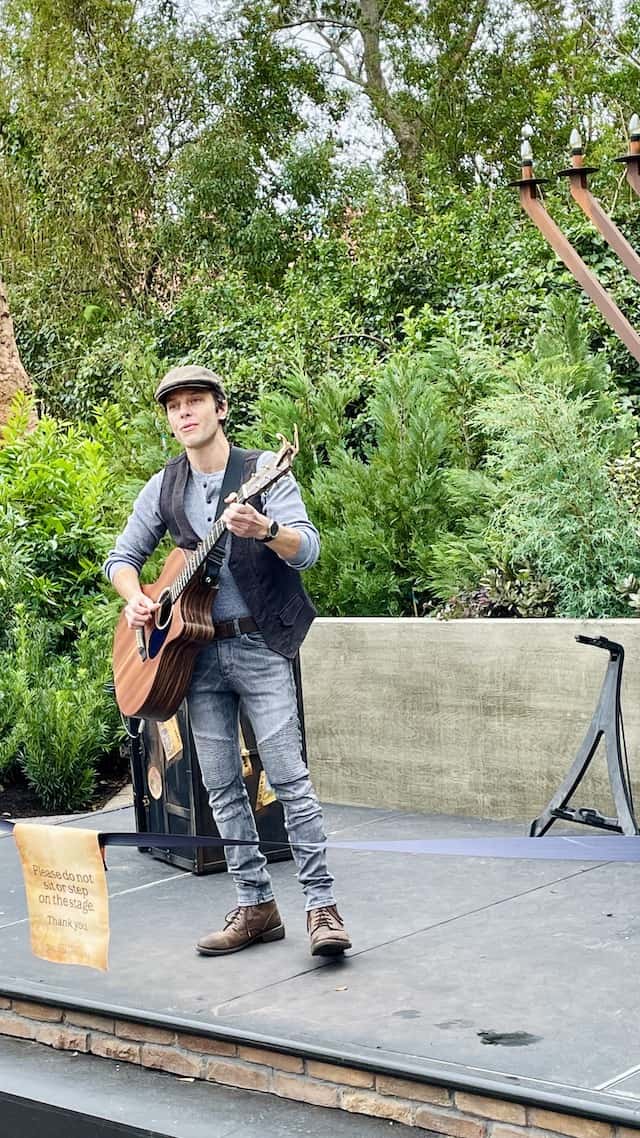 10:15 am: As I ate my food from L'Chaim, I watched a musician by the name of Zachary retell Hanukkah traditions of Jewish people and sing songs. He describes the miraculous candle lighting that lasted for 8 days, delicious food they eat, and dreidels.
10:30 am: A stop at the American Holiday Table for some more food and then back to France to enjoy a frozen hot chocolate martini. Yum!
11:20 am: Watch the daruma vendor share all the customs of how Japanese people celebrate the new year. An important symbol of the new year is the daruma doll, which has no pupils. The tradition says you paint a pupil on the left eye at the beginning of the year after you make a wish. If your wish comes true by the end of the year, you paint the right pupil.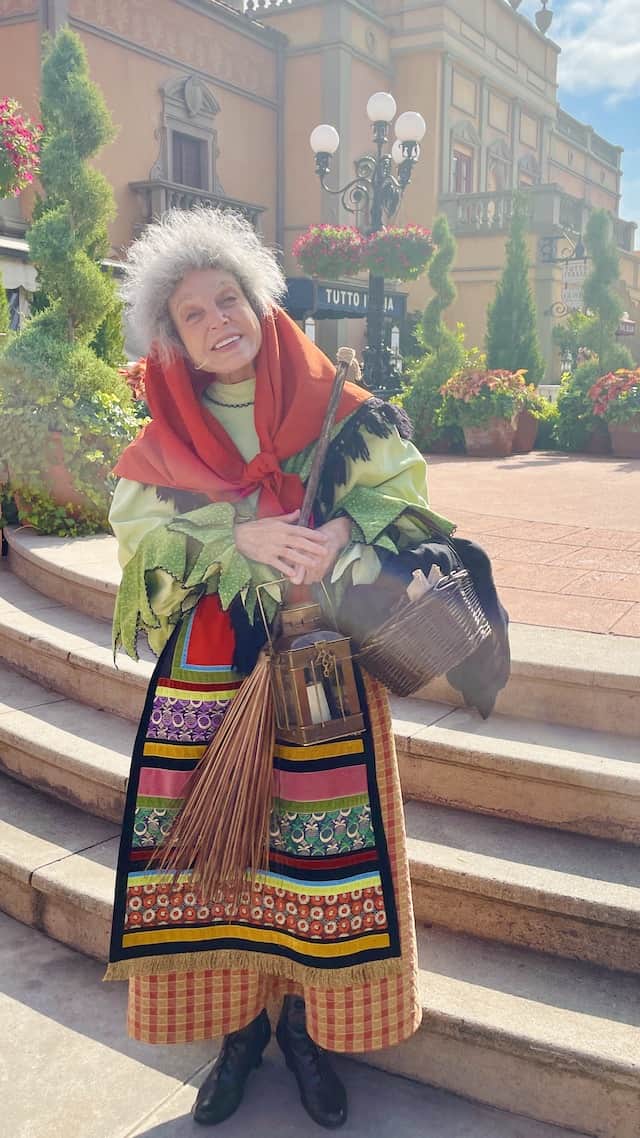 11:30 am: I had to cut the last storyteller off a few minutes early so I could go to Italy and watch La Befana, the holiday witch. La Befana, which means "gift giver", brings gifts to the children on Ephiphany Eve. Don't worry, though, she is a good witch!
12:00 pm: Enjoy the Chinese lion dancers. The dancers bring good fortune and happiness for the Lunar New Year. The tradition dates back thousands of years. The lion represents courage, stability, and triumph.
12:35 pm: Watch the Magical Barn Santa and retell the traditions of Norwegian people. A Norwegian farm girl, Sigrid, shares her traditions and experiences at Christmas and why she doesn't believe in the Magical Barn Santa. He plays tricks on her to prove he does exist!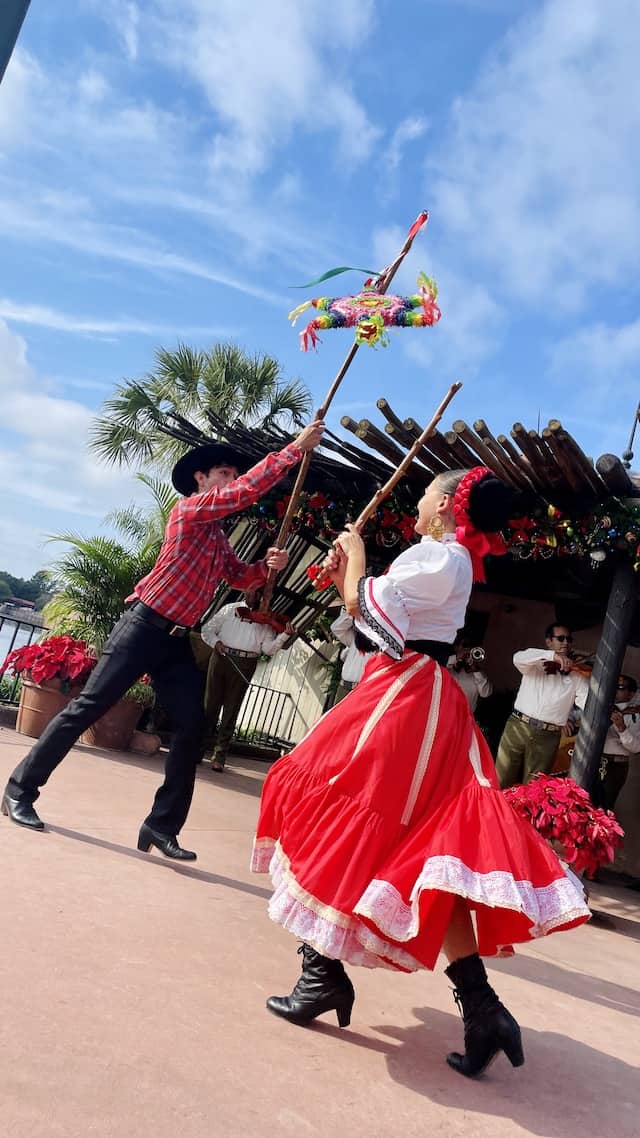 1:05 pm: Enjoy the Las Posadas celebration in Mexico. The Mariachi Cobre and two performers share all about the customs and traditions of Mexico through song and dance.
1:25 pm: Rush through the Port of Entry to get from Mexico to the United Kingdom. I briefly stopped to a listen to a few moments of Joyful! A Gospel Celebration.
1:30 pm: Father Christmas shares all about jingle bells, and even invites a child to ring the bell.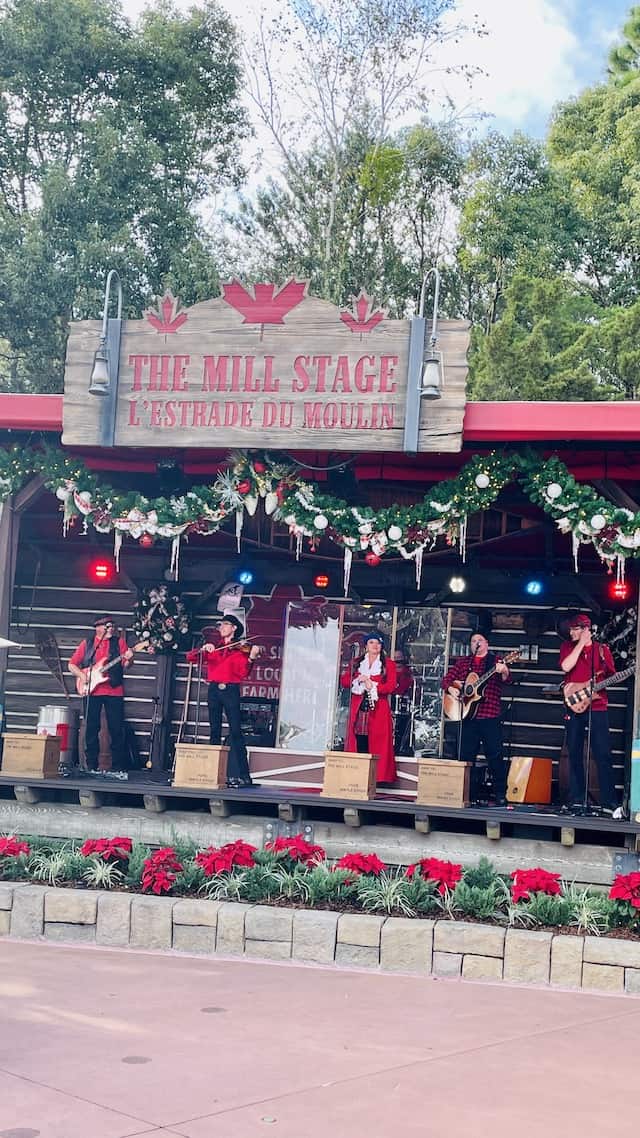 1:40 pm: Watch Canadian Voyageurs sing holiday songs from each province.
2:15 pm: Listen to the Voices of Liberty sing classic Christmas carols and then checked out the gingerbread display.
Final Thoughts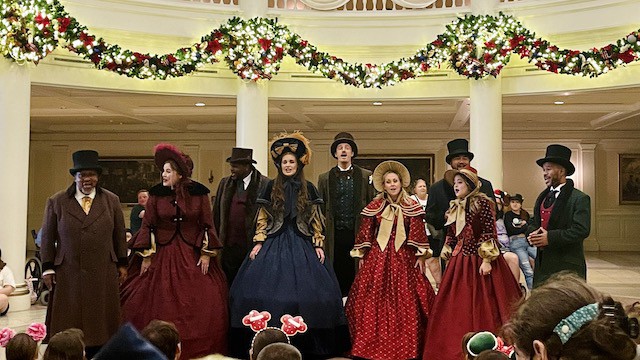 The morning flew by, but I managed to see every storyteller/live performer from 10:00 am to 2:30 pm! I also enjoyed a few of the holiday kitchens, but this tight schedule did not leave me much time to shop or enjoy other experiences other than find all the answers to the Olaf hunt for you!
If you do not get to travel to Disney World often, I would definitely plan to enjoy another day to really experience the World Showcase. Alternatively, you could space these out a bit more to leave room for extra activities. Just be aware that it may mean you need to backtrack. You may also not see them all in one day since they are typically done before 6:00 pm.
Do you love to experience the holiday storytellers? Who is your favorite? Have you ever seen them all in one day? Share your experience with us in the comments below and on Facebook.