Today, EPCOT celebrates its 40th anniversary today! As a part of the celebration, Disney released new merchandise for this event.
40th Anniversary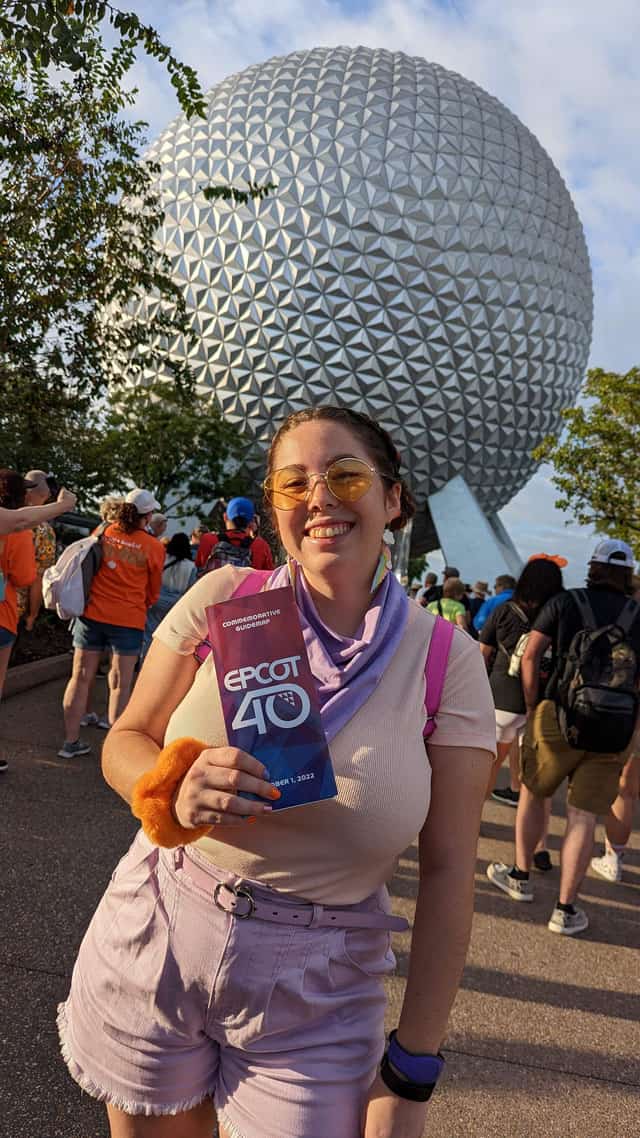 Today marks the 40th Anniversary of EPCOT. Some guests today entered EPCOT and grabbed their commemorative maps and either made their way for special 40th food, a favorite attraction, the unique ceremony, or a new magic shot. Other guests made a much different plan. There is a HUGE line to purchase EPCOT 40th anniversary merchandise. We also shared a special 40th Anniversary MagicShot that you don't want to miss.
Where to Find 40th Merchandise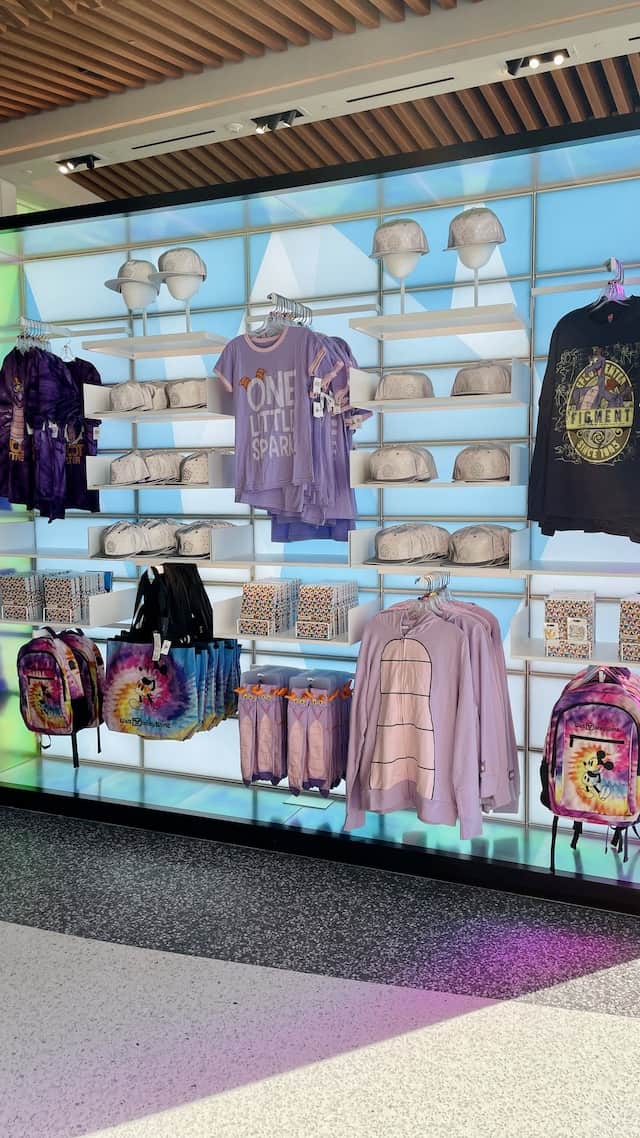 To celebrate this special anniversary inside EPCOT, go to Creations Shop to shop all the new merchandise. Note that if you're not there in person, many of these items are for sale on ShopDisney. Although Disney hasn't specified how long this celebration continues, I'm (Susan) the merchandise will be here a little longer.
New Merchandise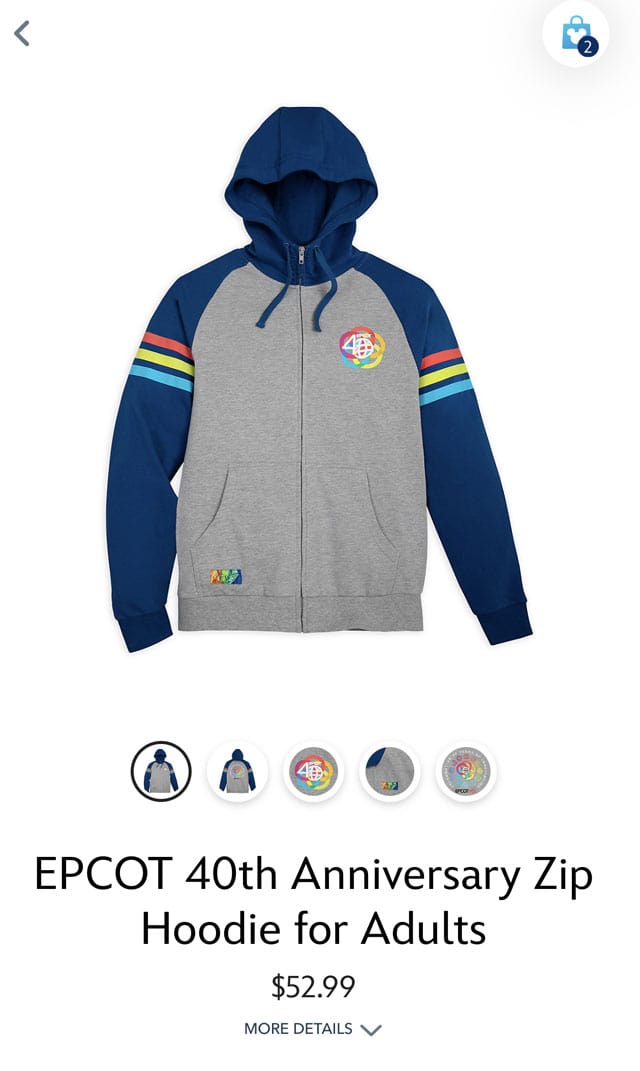 There are so many items just released today! Take a look at all of them below. And, don't forget to see what's still available on shopDisney too. Recently, we shared a sneak peek of the 40th EPCOT merchandise HERE.
All About Figment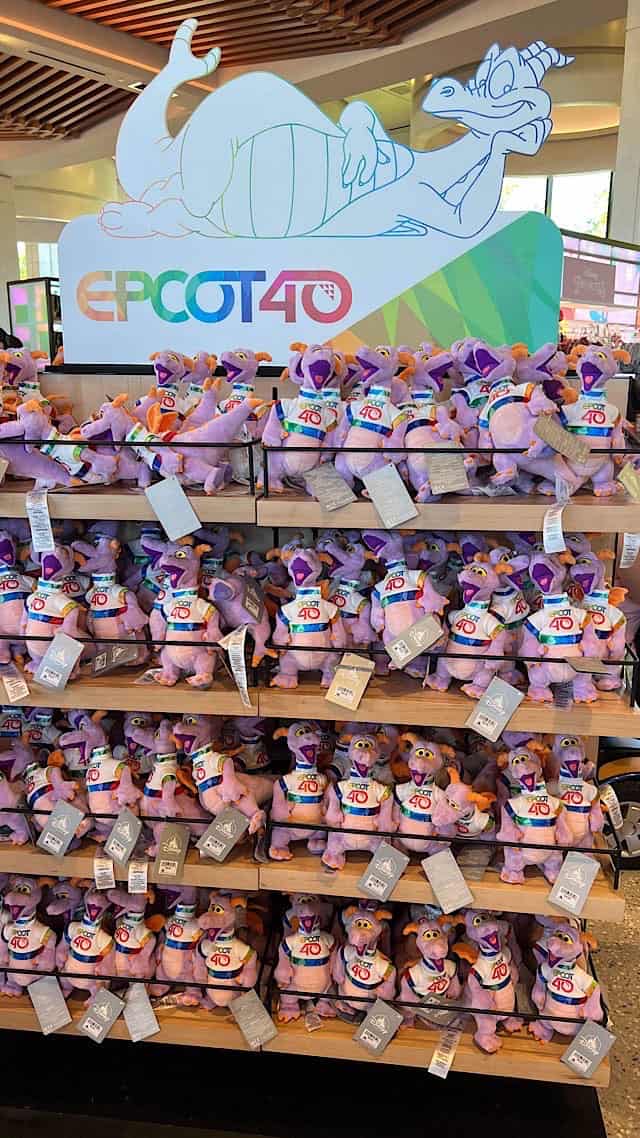 If you're a diehard EPCOT fan, you probable know Figment is a huge icon in this park. Because of this, EPCOT's 40th anniversary merchandise has Figment all over it. Just checkout the adorable plushes above.
Clothing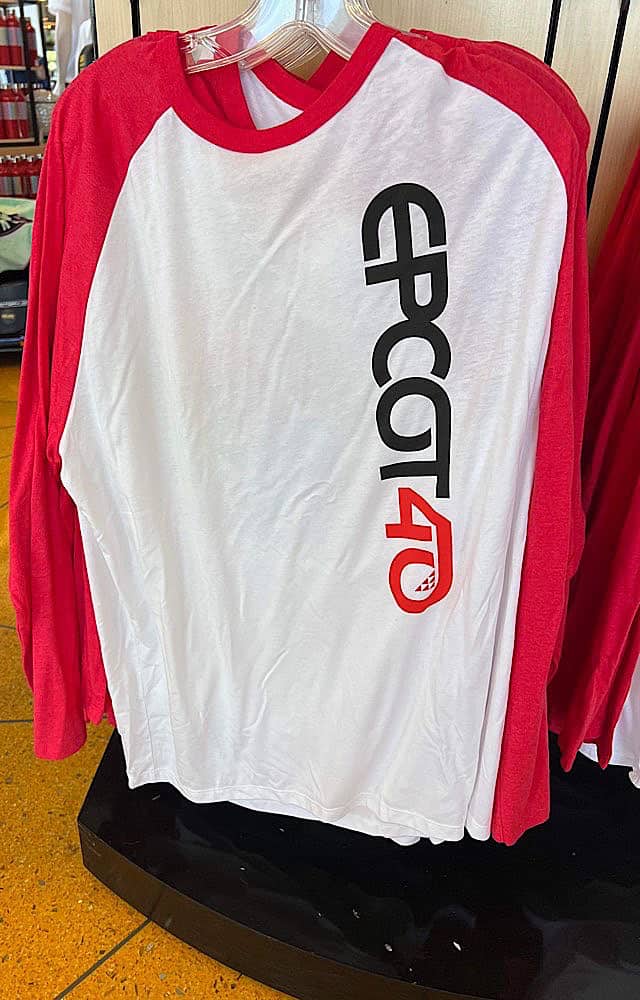 Fans love wearing their favorite EPCOT tops to the theme park and at home. Fortunately, there is a large variety of shirts and jackets to choose from.
T-Shirts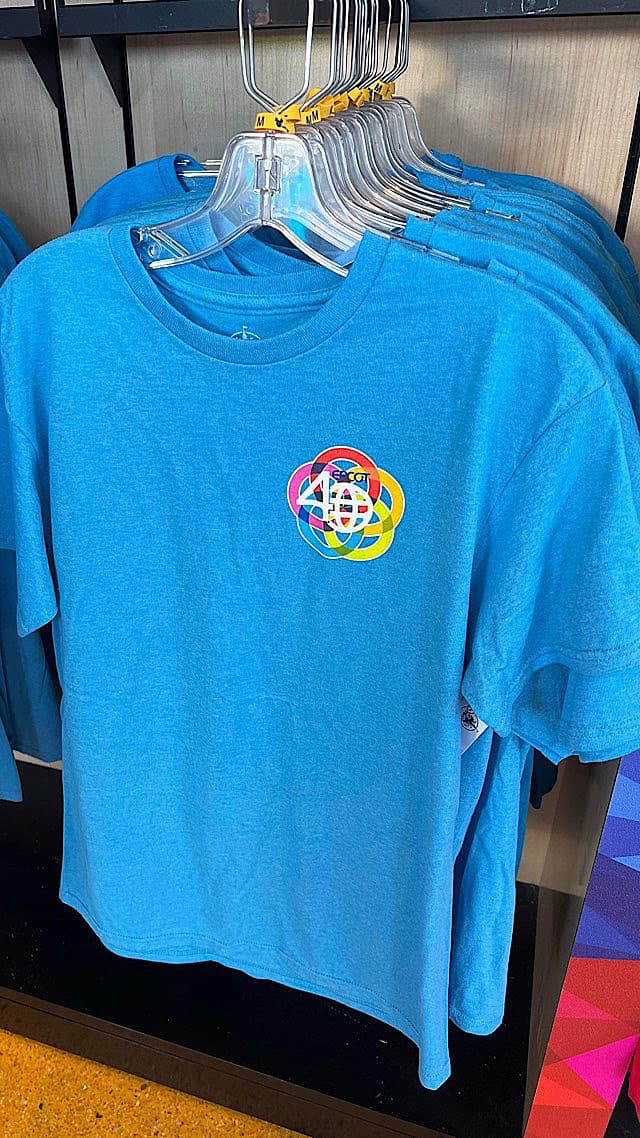 This turquoise shirt embodies the festive colors and quirkiness of EPCOT. Take a look at the EPCOT logo on the shirt shown above.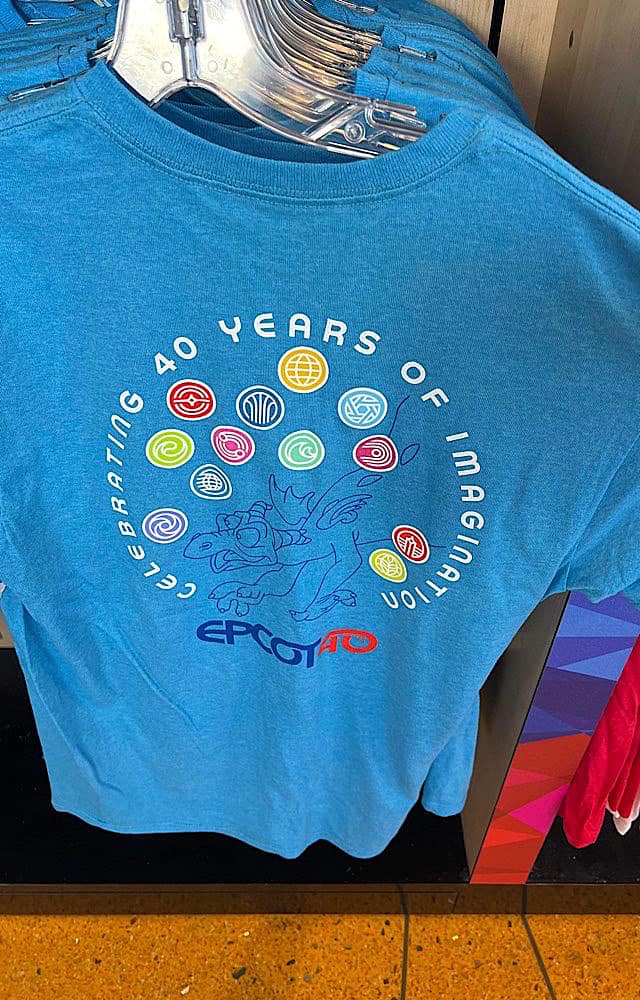 Then, we flipped the shirt around to show the back. Here, you can see Figment with various EPCOT symbols. Earlier today, I purchased this one on shopDisney, but sizes were selling out quickly. Hopefully, it will restock.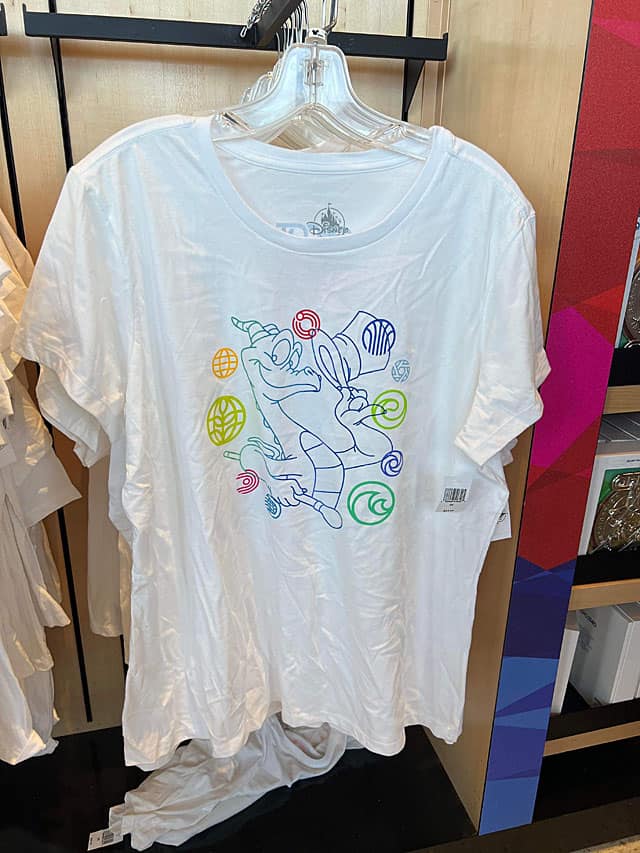 If you're looking for a white t-shirt with Figment, you may want to purchase the one above.
Or for a more simple Figment design, this heather gray design may fit the bill.
Pullover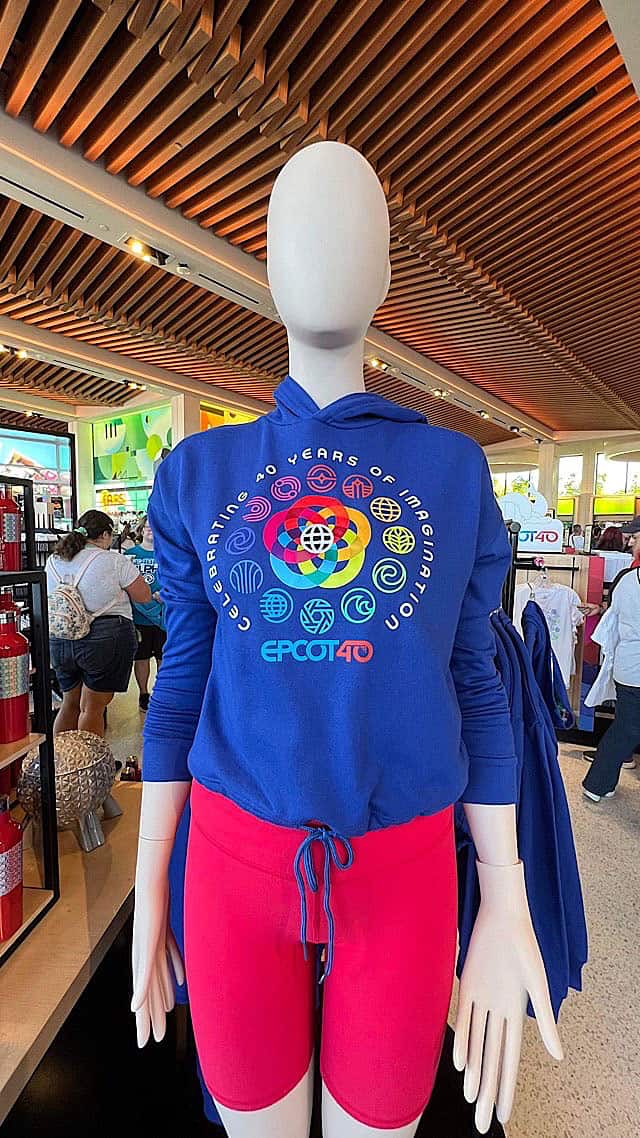 This bright blue fleece pullover hoodie is perfect for cool nights. Above, the front includes the EPCOT logos.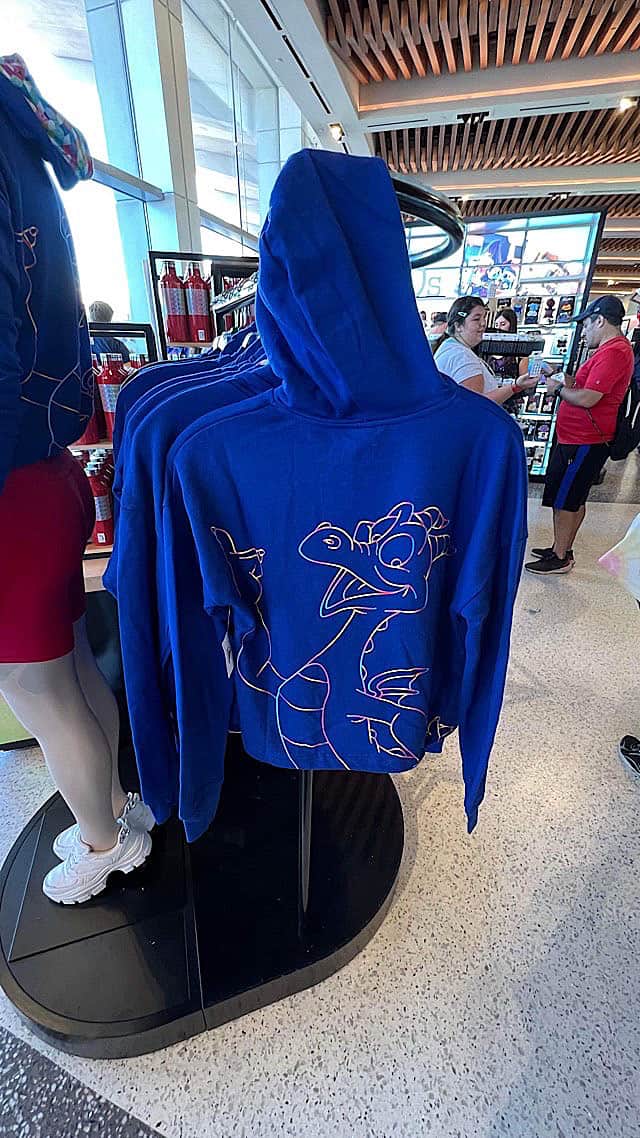 Along with the logos, the back of this pullover is shown above showing a cool rainbow colored outline of Figment
Other Shirts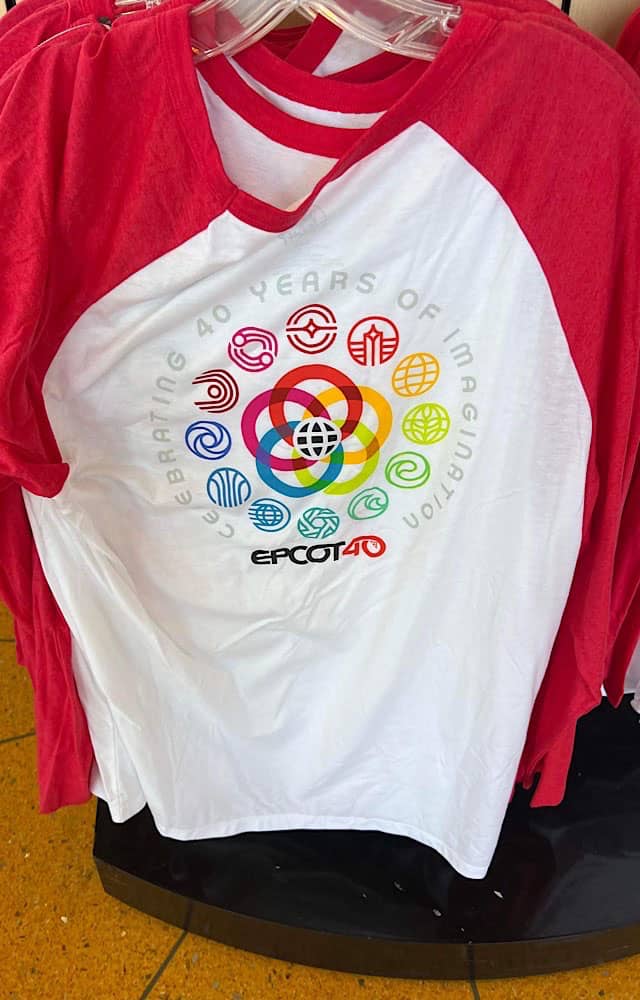 This jersey is features red 3/4 length sleeves and all the EPCOT logos.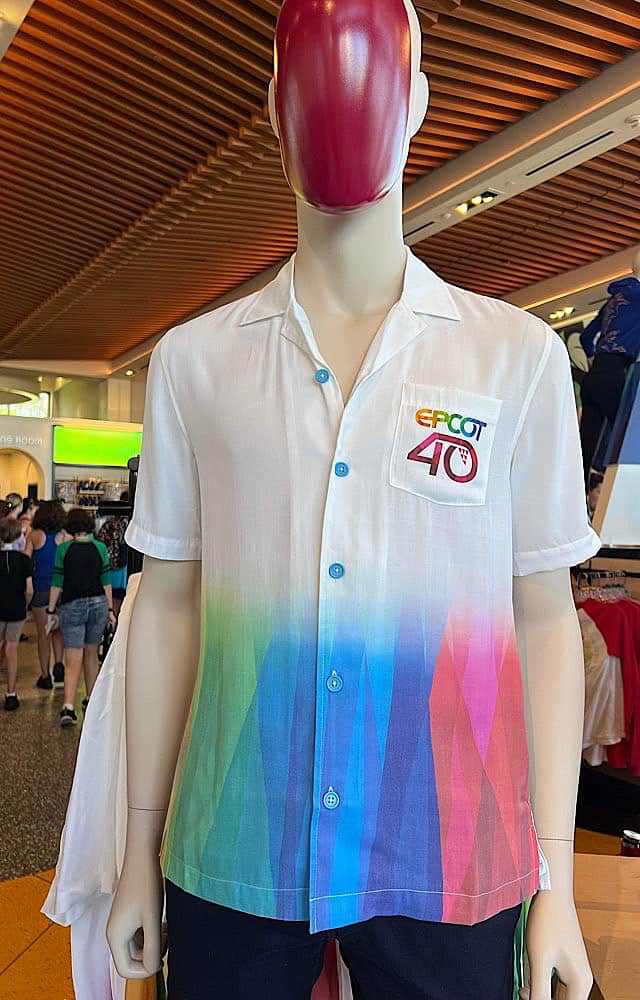 Last, but not least, this ombre button-up camp shirt features all of the colors of the rainbow and a colorful EPCOT 40 logo.
Home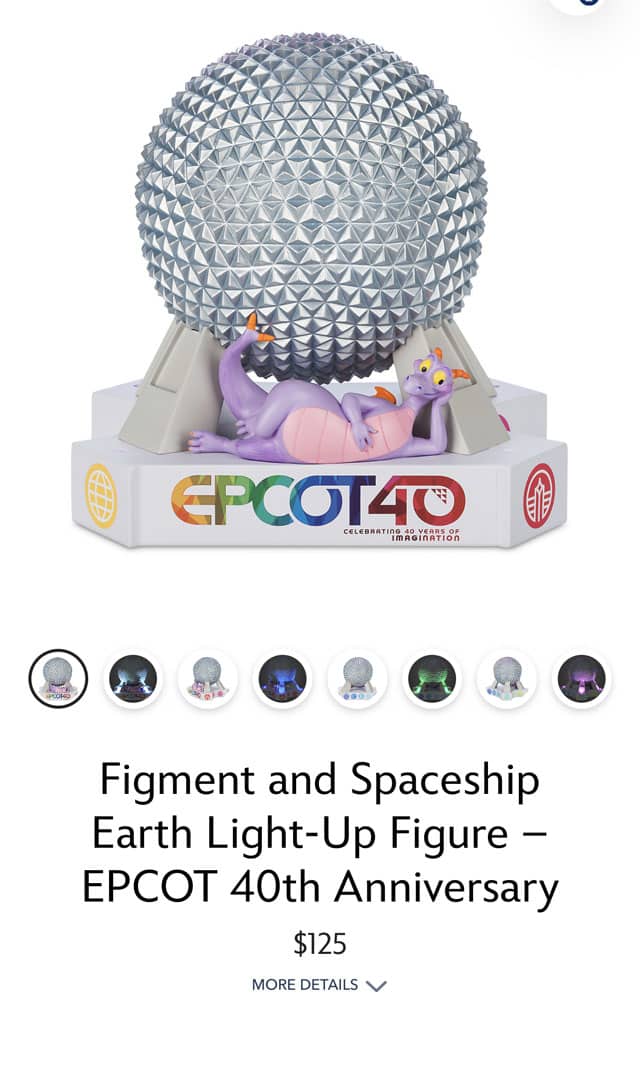 The figure shown above along with a Figment ornament were on sale earlier today on shopDisney.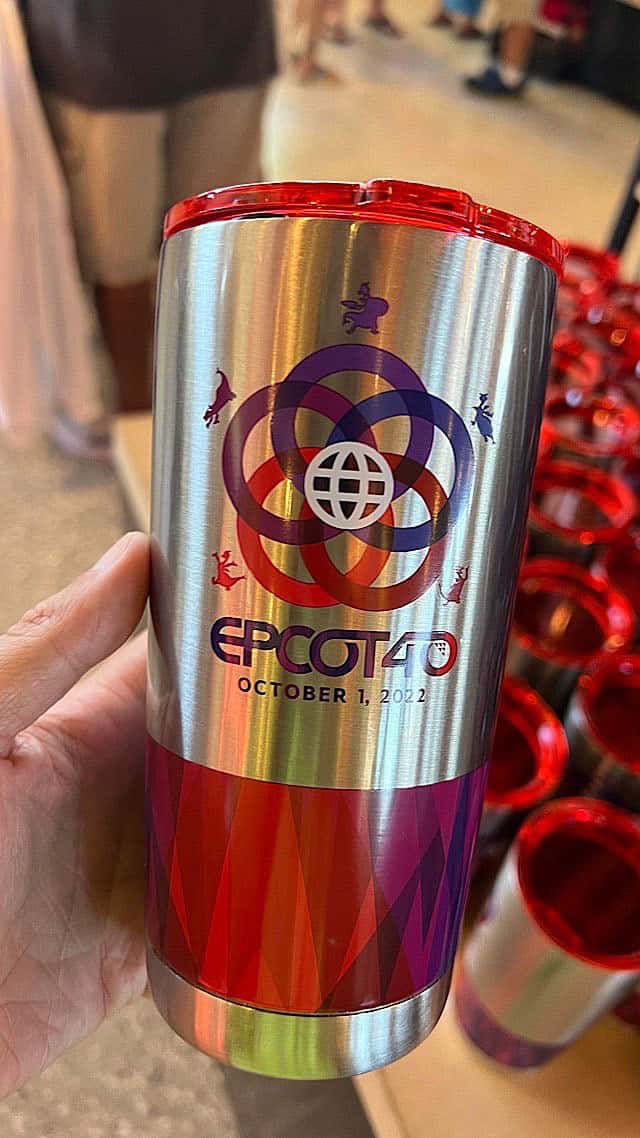 The stainless steel travel mug is "day of" merchandise which means it will only be sold at EPCOT today or until they sell out. These are very limited in number and won't last long. (On 10/1/21, Magic Kingdom's day of merchandise all sold out that day.)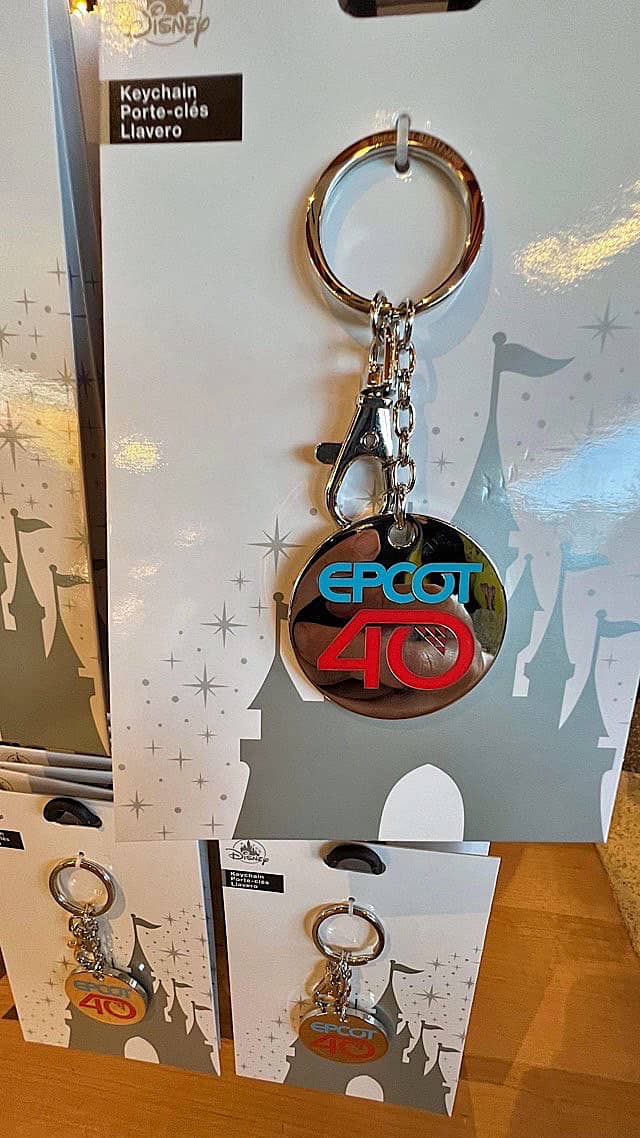 If you're looking for a collectible keychain, check out the designs above.
Collectible Pins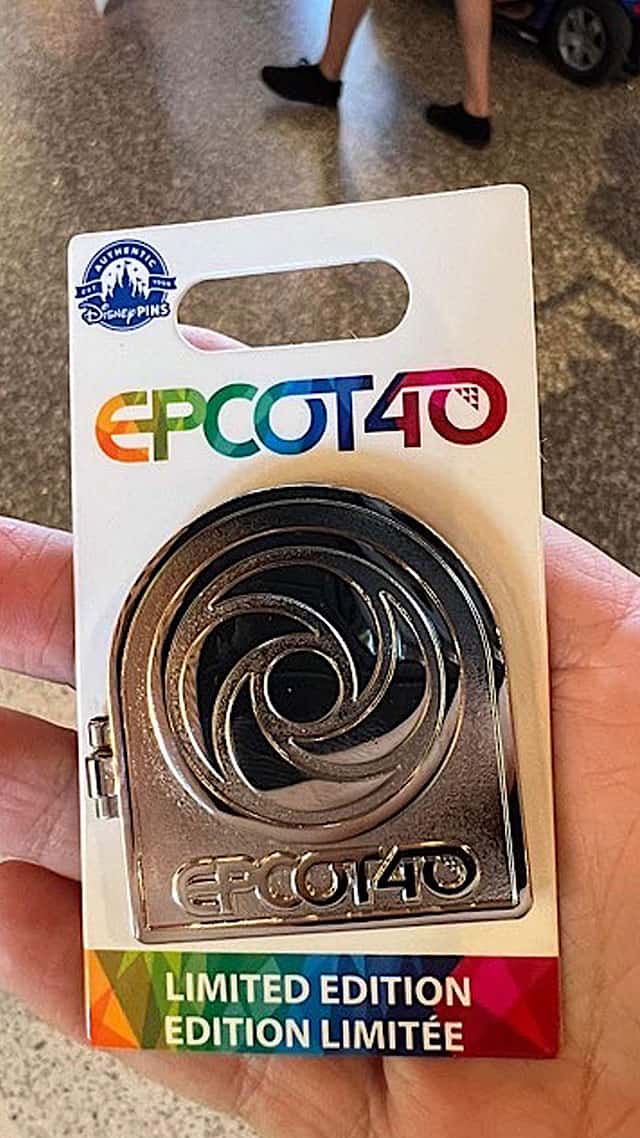 Shown above is the outside of a silver colored hinged pin. Take a look below to see the inside of it.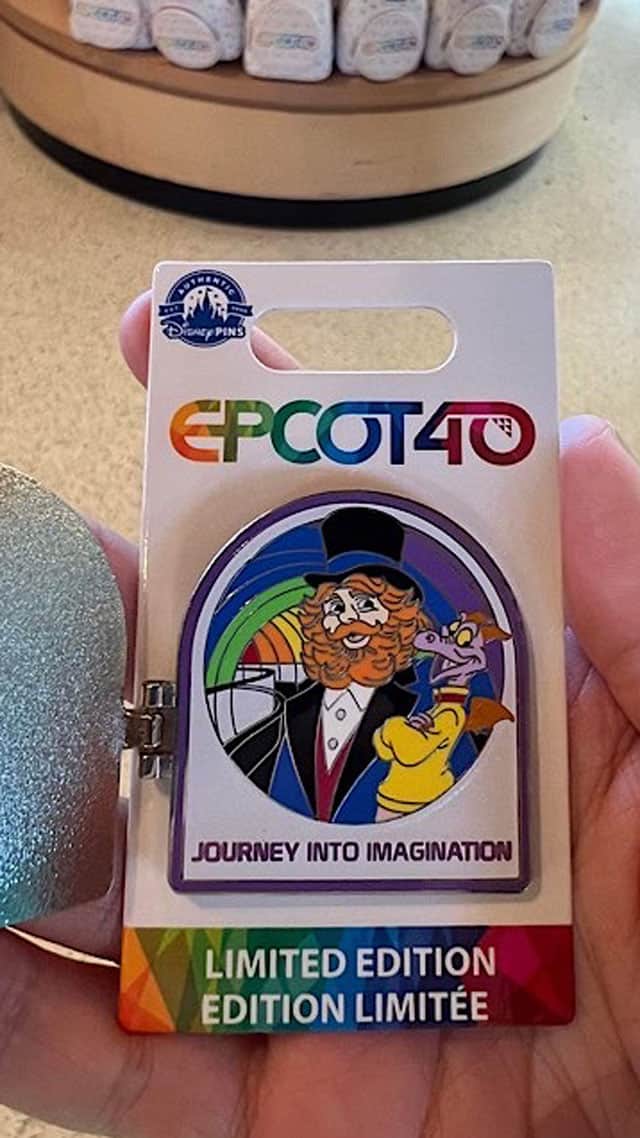 Pins are such a fun souvenir! I especially love limited edition pins because they aren't mass produced.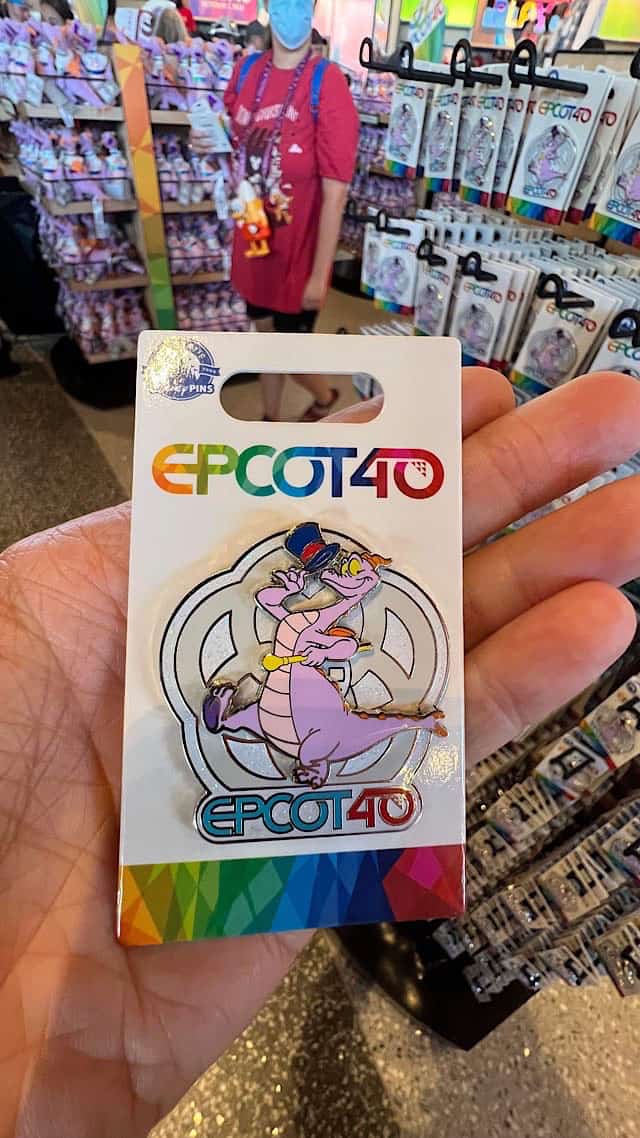 The pin above is an open edition, meaning there are many more of these. Figment is busy using his imagination with a paintbrush and top hat in his hands.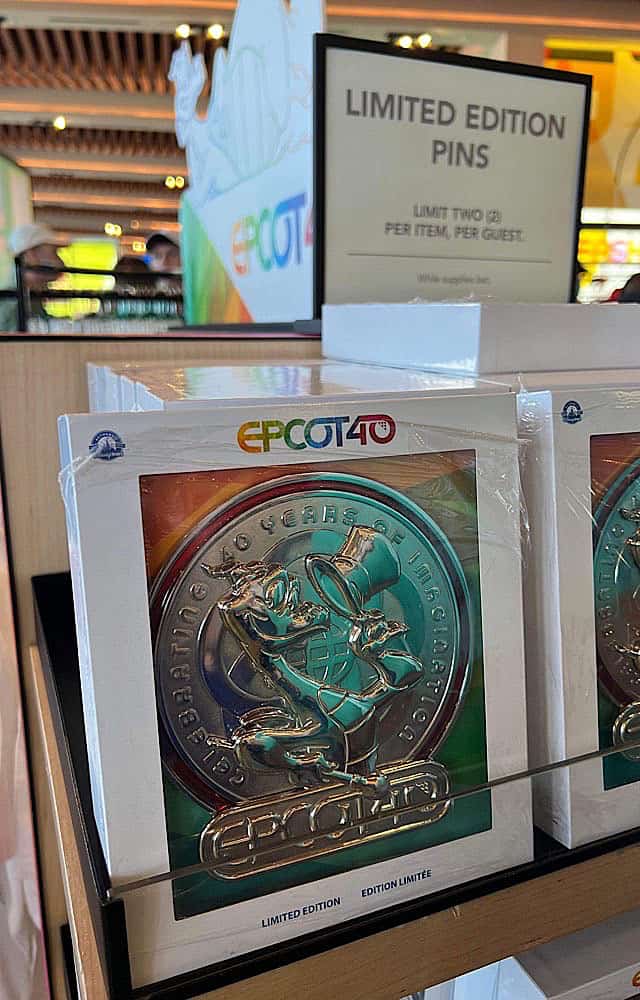 Take a look at the jumbo limited edition pin above. While these pins are larger, they also cost a good bit more. Typically, they run between $40 and $100.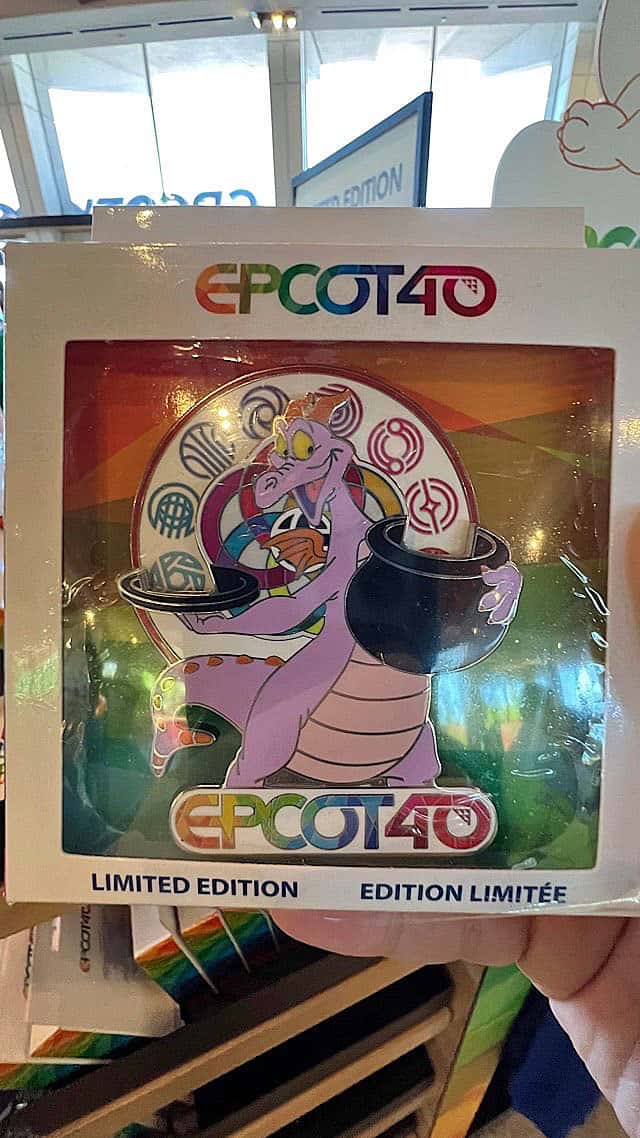 Another Figment jumbo pin is shown above. This one is colorful featuring a fidget spinner.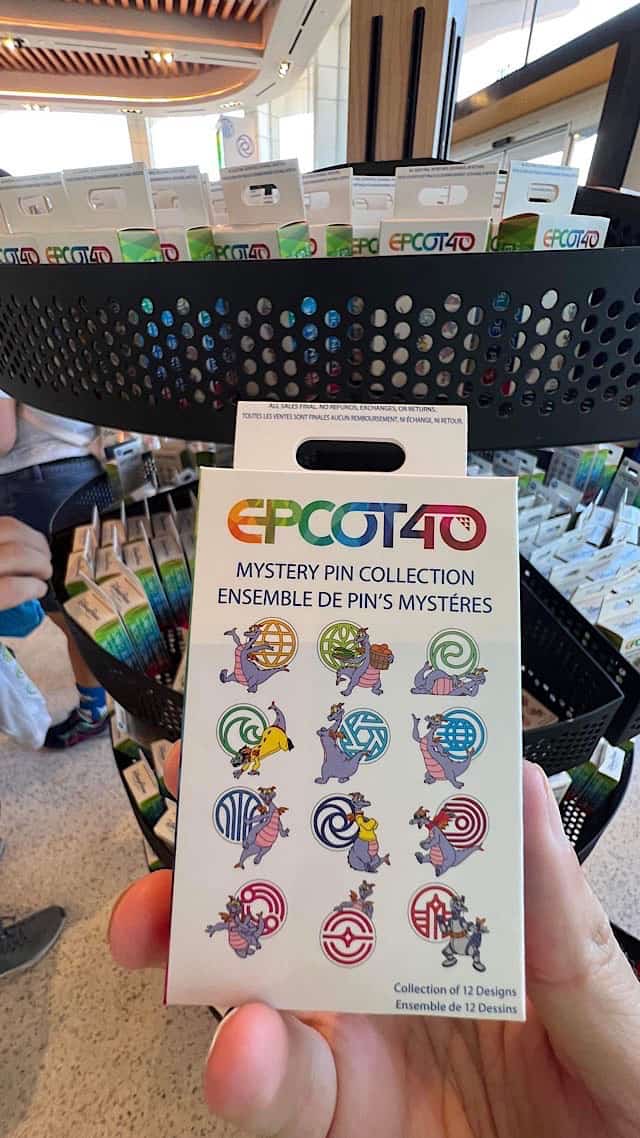 For those loving mystery pins, you won't be disappointed. Buy a box shown above for a chance of any of the 12 Figment pins in this collection.
Exclusive Loungefly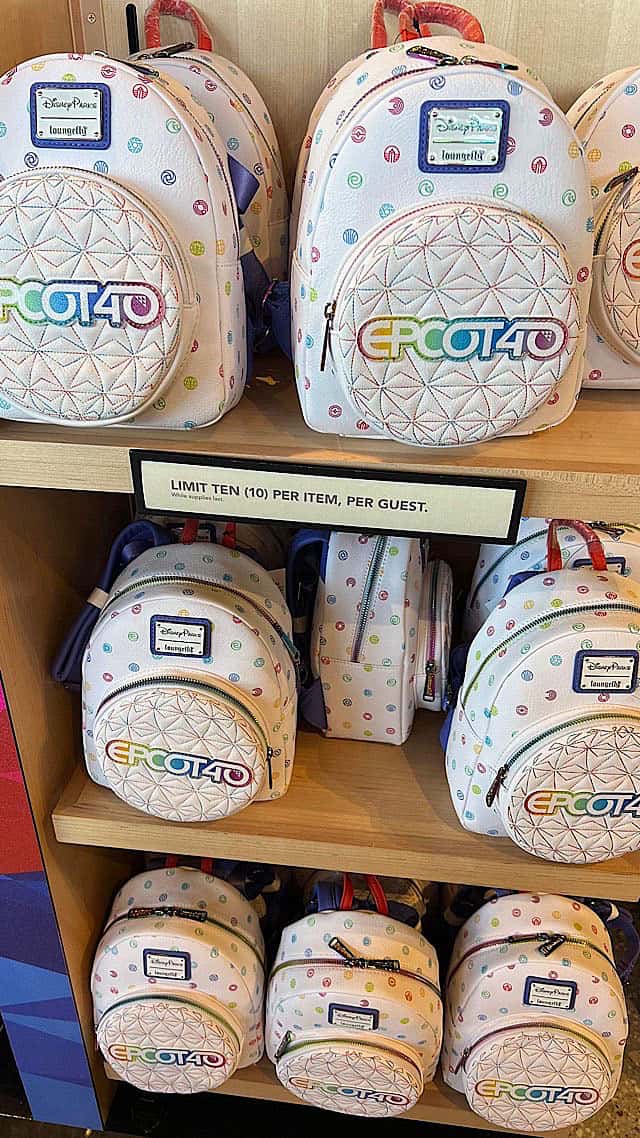 Loungefly mini-backpacks are so collectible. The above design features an embroidered Spaceship Earth and EPCOT 40 wording with lots of smaller logos throughout. As of time this article is published, these bags are also for sale at shopDisney for $85 plus ta.
Did you visit EPCOT today or do you plan to go soon? Which is your favorite item released today? Please let us know in the comments below or on Facebook.