Join us as EPCOT celebrates its 40th Anniversary with this beautiful show. You will not want to miss the beautiful tribute at the end.
EPCOT's 40th Anniverary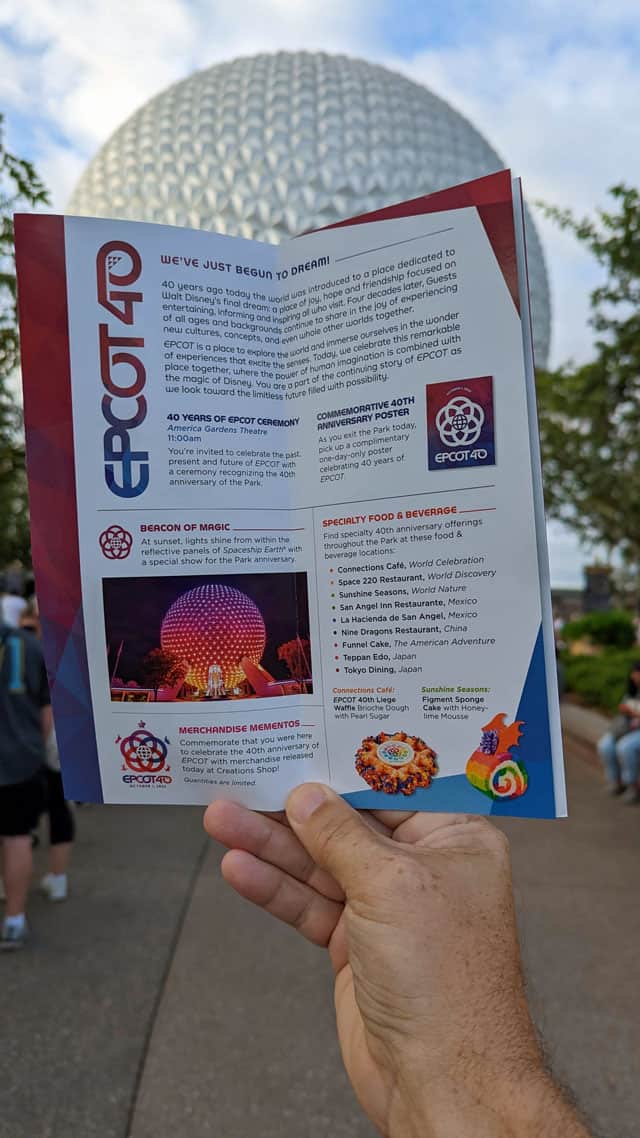 EPCOT, the acronym, was coined by Walt Disney in 1966. Standing for "Experimental Prototype Community of Tomorrow." To this day, it's clear that two words in that acronym are still of huge importance: "community" and "tomorrow"… as evidenced by the transformation the park is currently undergoing, including the just-opened Guardians of the Galaxy: Cosmic Rewind, and the amazing neighborhoods unifying the park.
Today marks the 40th Anniversary of EPCOT. Some guests today entered EPCOT and grabbed their commemorative maps and either made their way for special 40th food, a favorite attraction, or for the special ceremony. Other guests made a much different plan. There is a HUGE line to purchase EPCOT 40th anniversary merchandise. We also shared a special 40th Anniversary MagicShot that you don't want to miss.
40th Celebration Show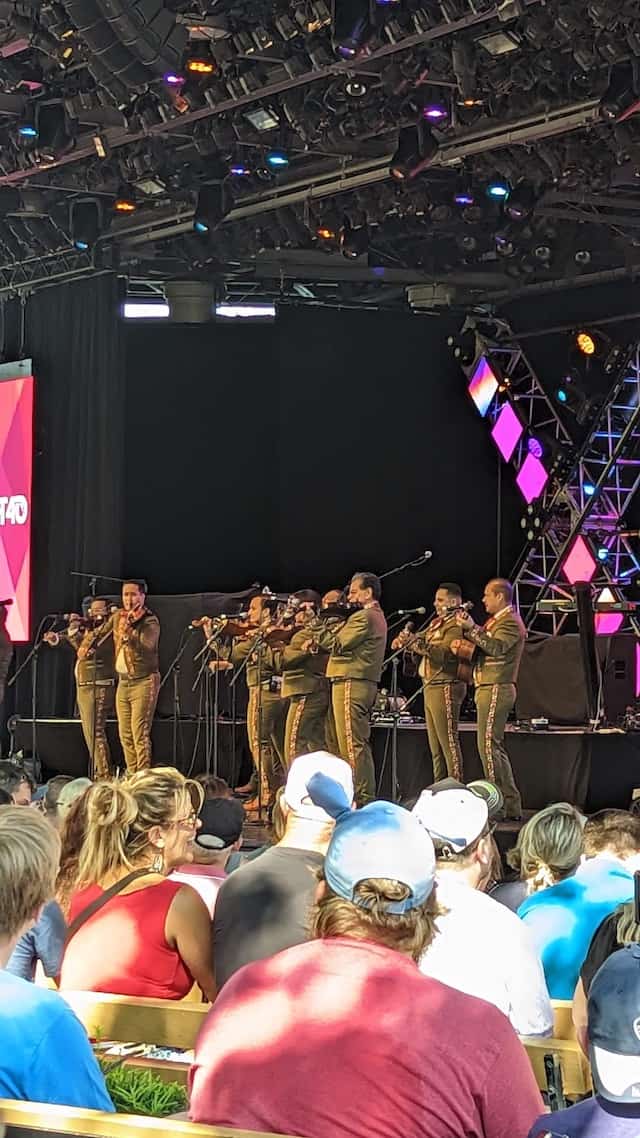 This celebratory show began with the beloved Mariachi Cobre performing. The Mariachi Cobre has been a part of EPCOT since opening day with two of the existing members being part of the group since opening day. It was interesting to learn that Mariachi Cobre formed in the 1960s with two of the founding members working at Disneyland.
They started their musical journey by hopping aboard Walt Disney's plane in Tuscon, Arizona and traveled to Disneyland. Sounds like a "Happily Ever After" story in the making.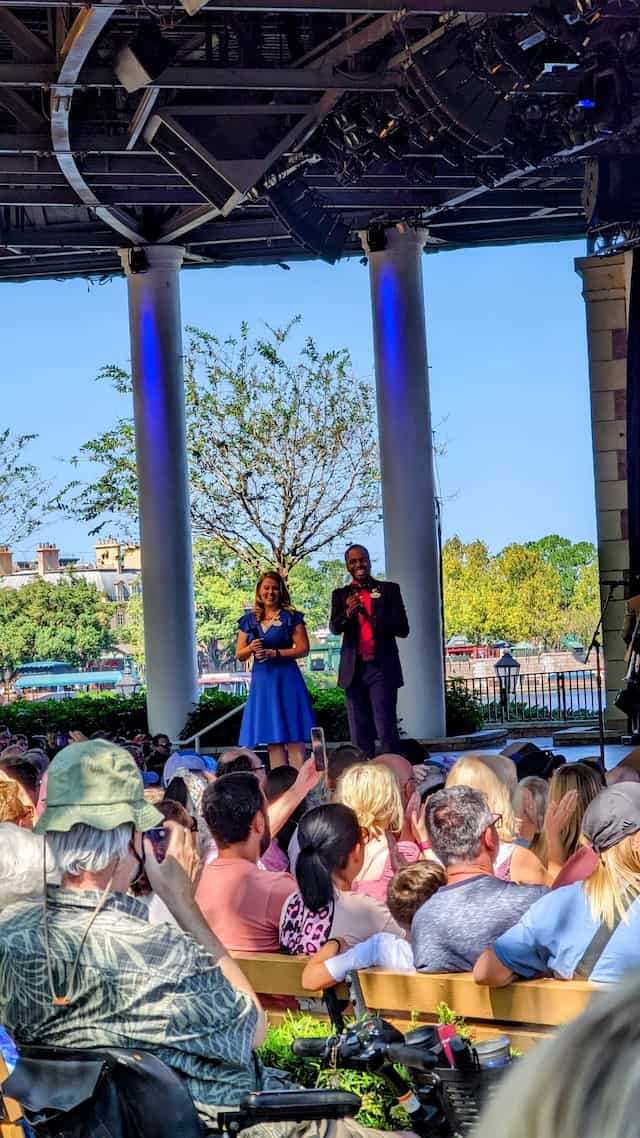 After the performance by Mariachi Cobre, the Walt Disney World Ambassadors joined them on stage. Both Ali Manion and Raevon Redding, WDW Ambassadors, expressed gratitude to Mariachi Cobre. They also shared heartfelt gratitude to all that helped to clean up and assist after Hurricane Ian this past week.
The Walt Disney World Ambassadors shared that music has always been woven into the fabric of EPCOT. The Voices of Liberty were introduced and performed a beautiful rendition of "This Land Is Your Land." They shared that, "EPCOT was once a dream twinkling in the eye of Walter Elias Disney. We took up that twinkle and created a grand and miraculous journey."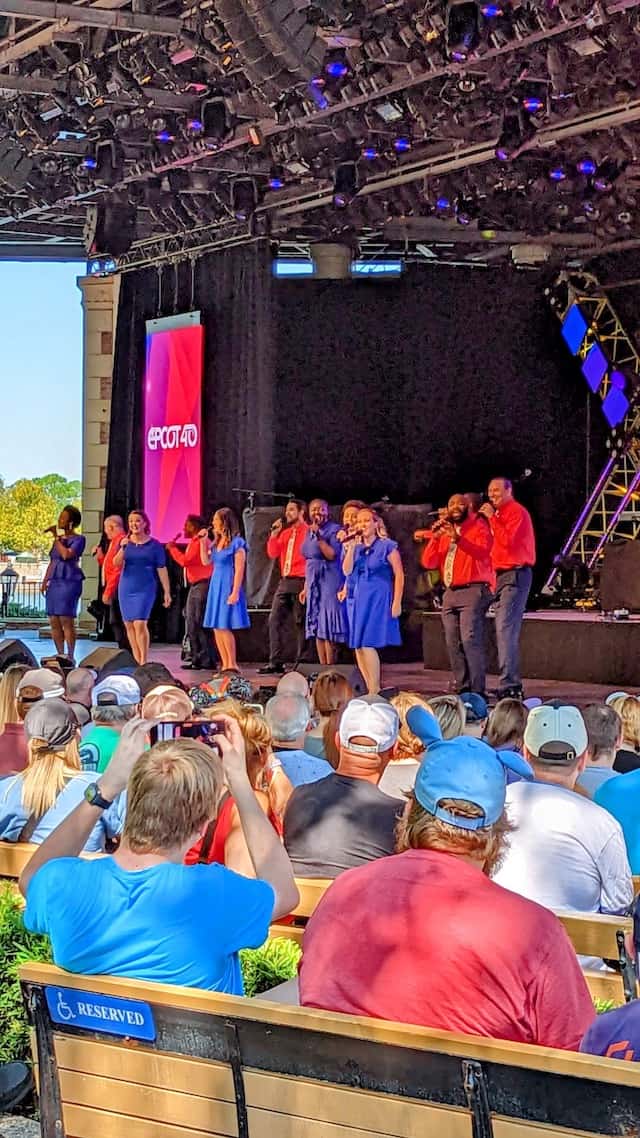 The Vice-President of EPCOT, Kartika Rodriguez, honored those Cast Members who opened EPCOT 40 years ago. She shared that these Cast Members have come from around the world to forge friendships for four decades. She shared, "There's no theme park in the world like EPCOT."
"There's no theme park in the world like EPCOT."

Katrtika Rodrigues, EPCOT VP
Future of EPCOT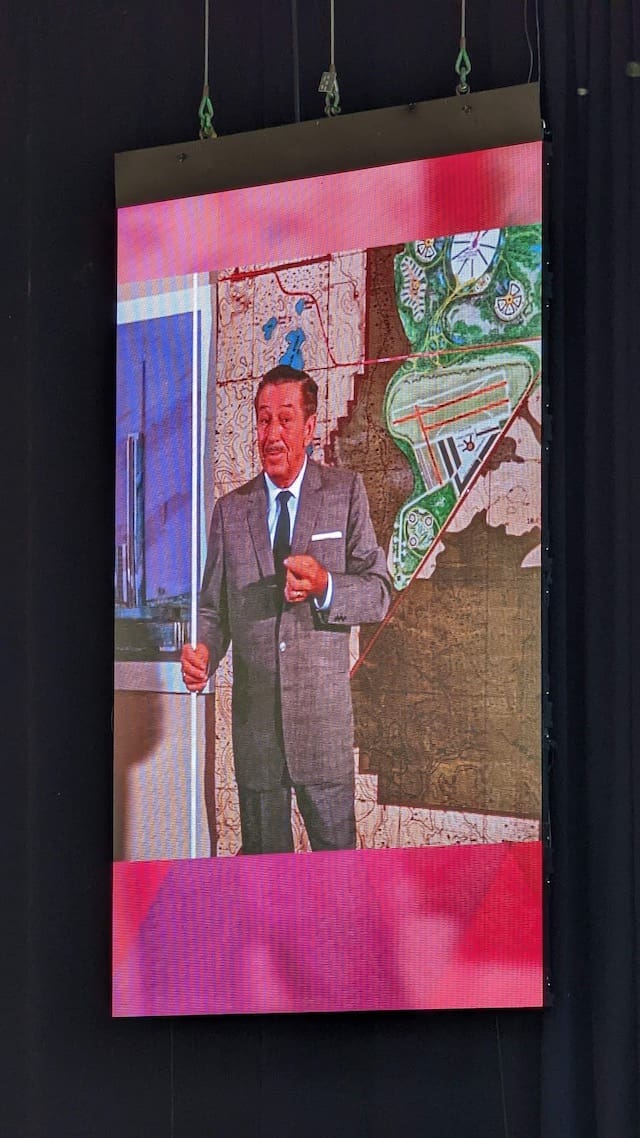 Both Ali Manion and Raevon Redding, WDW Ambassadors, returned to the stage to share that EPCOT has grown and evolved, but community and innovation are at the core. They shared the many upcoming projects at EPCOT.
The celebration closed with a beautiful performance of "America Spread Your Golden Wings" sung by the Voices of Liberty. To end the celebration, a final tribute was made to the man who dreamed EPCOT into existence, Walt Disney.
This was truly a beautiful celebration of EPCOT.
Were you in attendance for EPCOT's 40th Anniversary today? Did you attend the 50th Anniversary of the Magic Kingdom last year? What is your favorite part of these anniversary celebrations? Share your thoughts with us on our Facebook Page.