The 40th EPCOT celebrations began today including a cool magic shot! Take a look at details as well as where to find it.
EPCOT Vision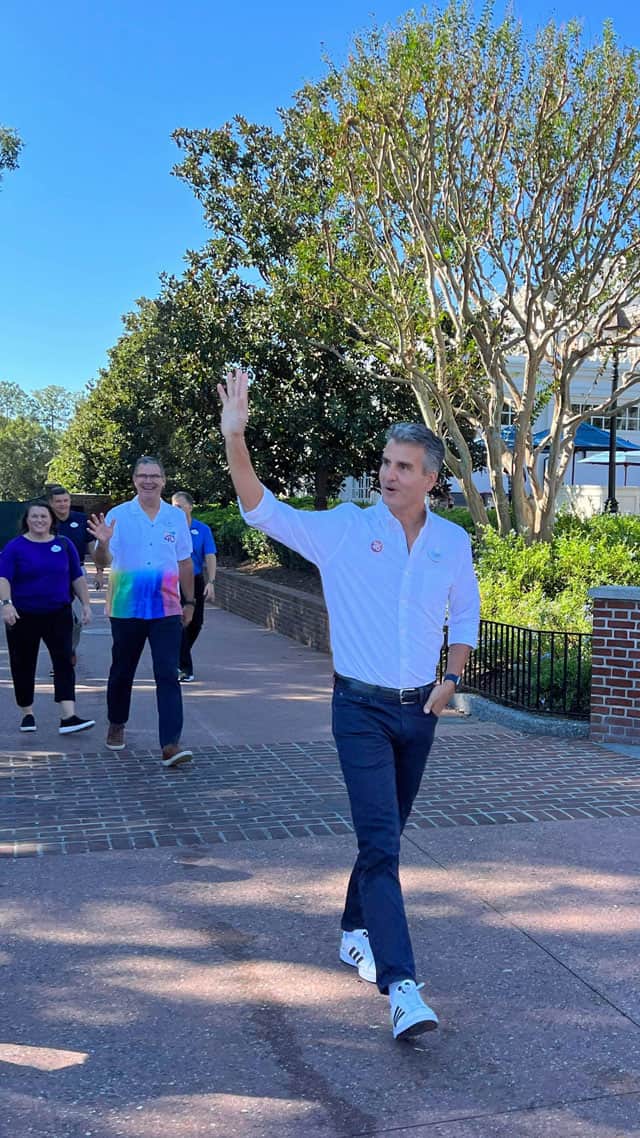 Friday, October 1, 1982: "To all who come to this place of joy, hope, and friendship, welcome," said then-Chairman and CEO of The Walt Disney Company (and future Disney Legend) Card Walker at a brand-new Walt Disney World Resort park's dedication. "EPCOT is inspired by Walt Disney's creative vision. Here, human achievements are celebrated through imagination, wonders of enterprise, and concepts of a future that promises new and exciting benefits for all."
EPCOT, the acronym, was coined by Walt Disney in 1966. Standing for "Experimental Prototype Community of Tomorrow," the term was used to illustrate his interest in exploring a futuristic hamlet on a plot of land in Florida. To this day, it's clear that two words in that acronym are still of huge importance: "community" and "tomorrow"… as evidenced by the transformation the park is currently undergoing, including the just-opened Guardians of the Galaxy: Cosmic Rewind, and the amazing neighborhoods unifying the park.
40th Celebration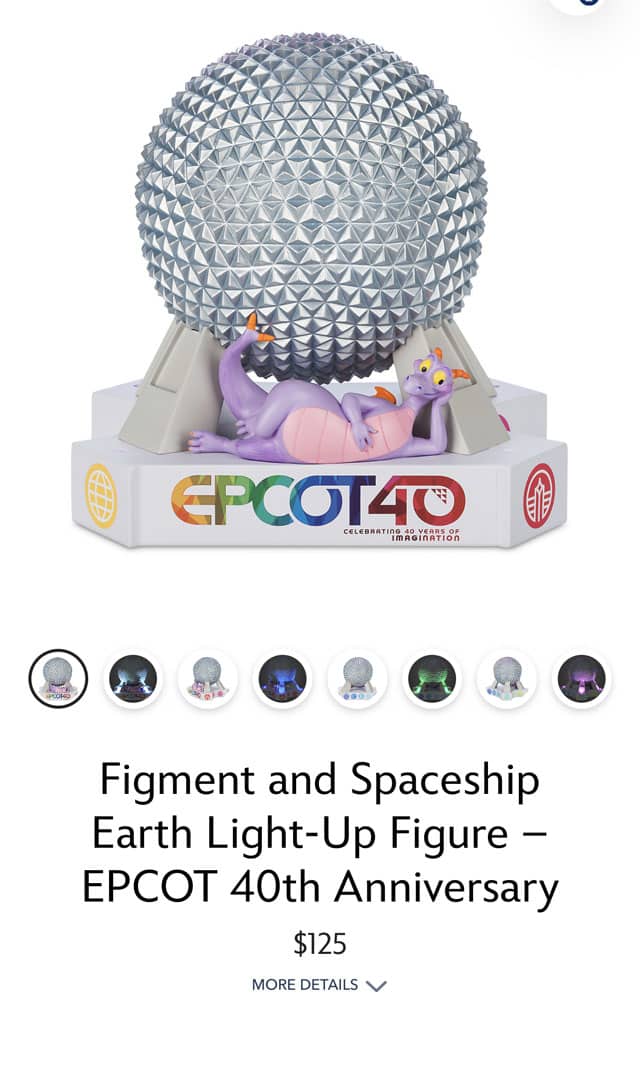 Some guests today entered EPCOT and grabbed their commemorative maps and either made their way for special 40th food, a favorite attraction, or for the special ceremony. Other guests made a much different plan. There is a HUGE line to purchase EPCOT 40th anniversary merchandise.
Although you can't be day of merchandise online, shopDisney has Epcot 40th merchandise for sale like the adorable Spaceship Earth Figment figure shown above.
New Magic Shot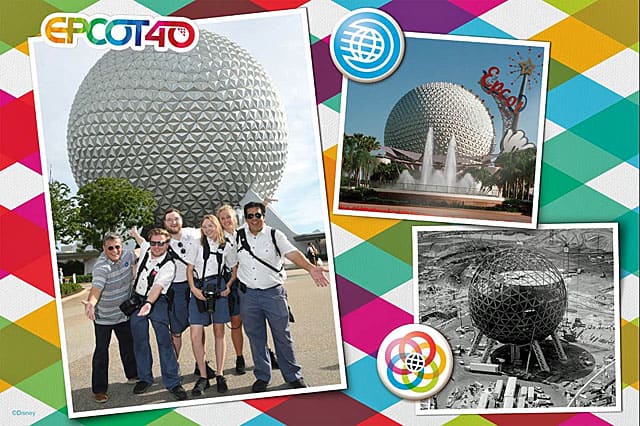 Starting today, guests can have this amazing Magic Shot featuring historical and present shots of our beloved Spaceship Earth. Just go to the entrance of the park to have it taken. Hopefully, this one will be around for awhile to give lots of guests a chance to get in on the fun.
Would you wait in long line for EPCOT merchandise? Or, would you rather participate in the festivities throughout the day?Please share your thoughts with us on our Facebook Page.