Today is the official 40th anniversary of EPCOT. And, Disney is celebrating in a big way. Check out all the details here.
EPCOT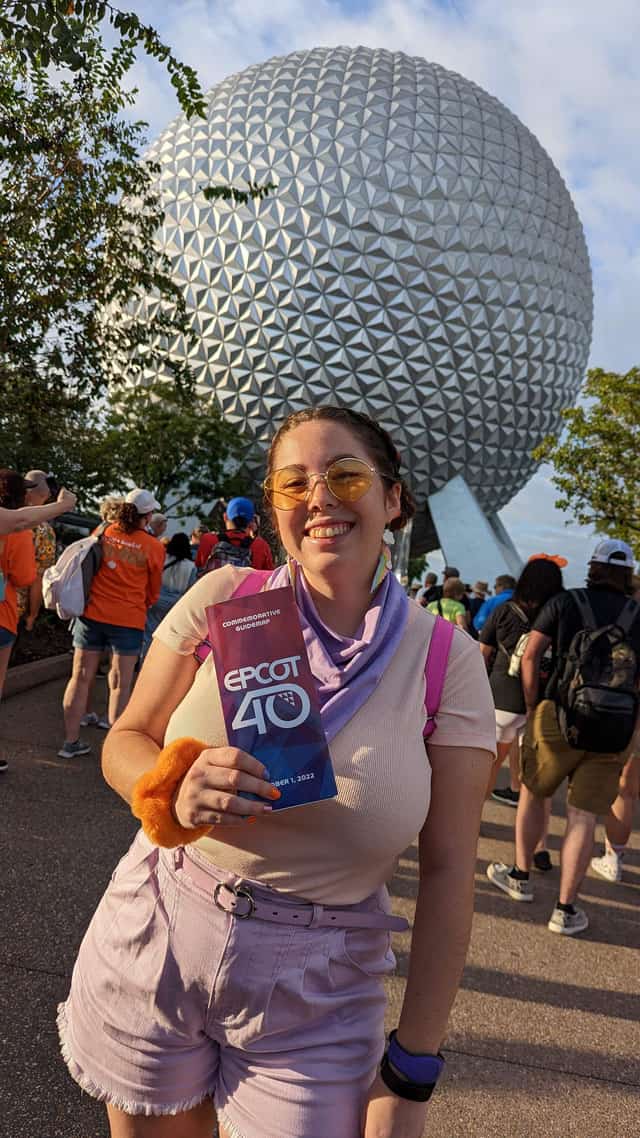 Friday, October 1, 1982: "To all who come to this place of joy, hope, and friendship, welcome," said then-Chairman and CEO of The Walt Disney Company (and future Disney Legend) Card Walker at a brand-new Walt Disney World Resort park's dedication. "EPCOT is inspired by Walt Disney's creative vision. Here, human achievements are celebrated through imagination, wonders of enterprise, and concepts of a future that promises new and exciting benefits for all."
EPCOT, the acronym, was coined by Walt Disney in 1966. Standing for "Experimental Prototype Community of Tomorrow," the term was used to illustrate his interest in exploring a futuristic hamlet on a plot of land in Florida. To this day, it's clear that two words in that acronym are still of huge importance: "community" and "tomorrow"… as evidenced by the transformation the park is currently undergoing, including the just-opened Guardians of the Galaxy: Cosmic Rewind, and the amazing neighborhoods unifying the park.
As far as the next 40 years, I see EPCOT continuing to evolve—and I see us looking for ways to continue to excite and wow our guests.

Scott Mallwitz, Executive Creative Director, Walt Disney Imagineering
40th Festivities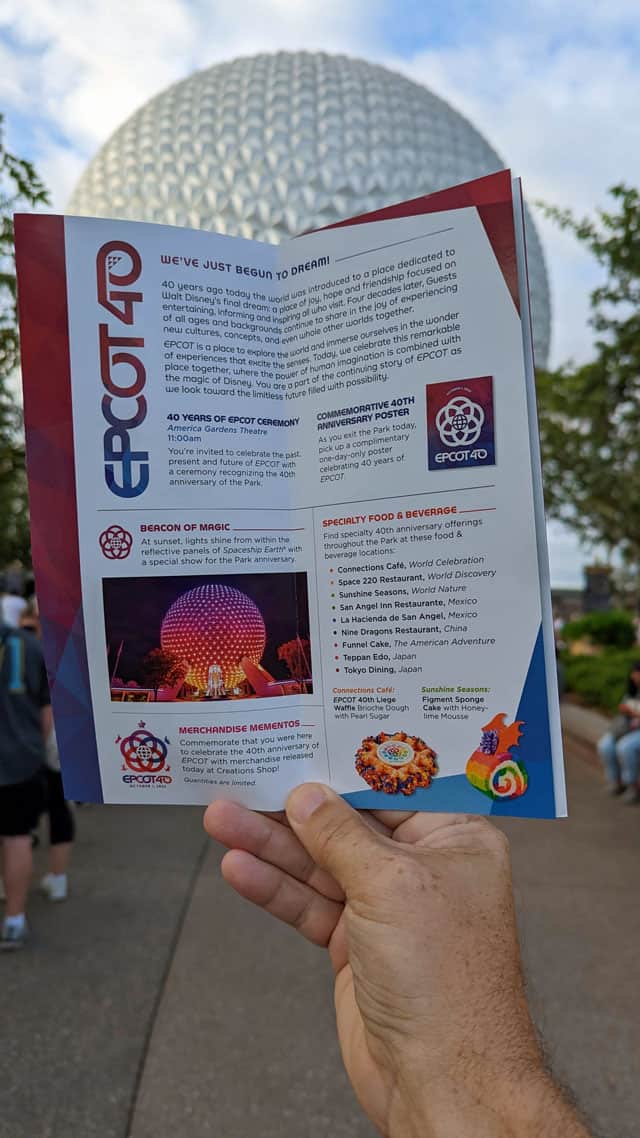 Today, EPCOT celebrates in several special ways. Whether you're looking for entertainment, food, or presentations, check out all the details below.
Ceremony
This morning at 11:00am EPCOT guests are invited to celebrate the past, present and future of EPCOT at a special ceremony for the 40th anniversary.
Commemorative Item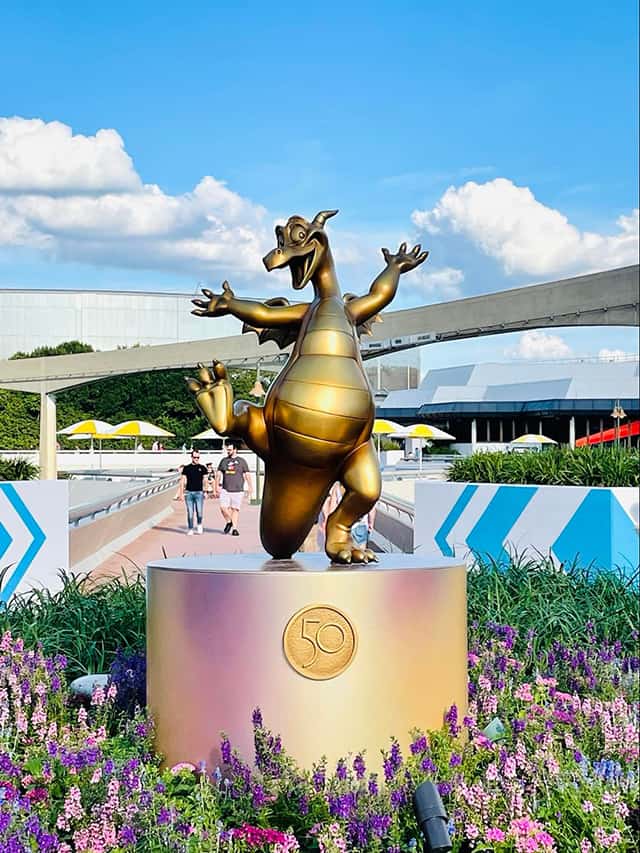 Like they did for the Magic Kingdom's 50th anniversary and this year's Mickey's Not So Scary Halloween Party, guests at EPCOT will receive a complimentary 40th poster today only.
Beacon of Magic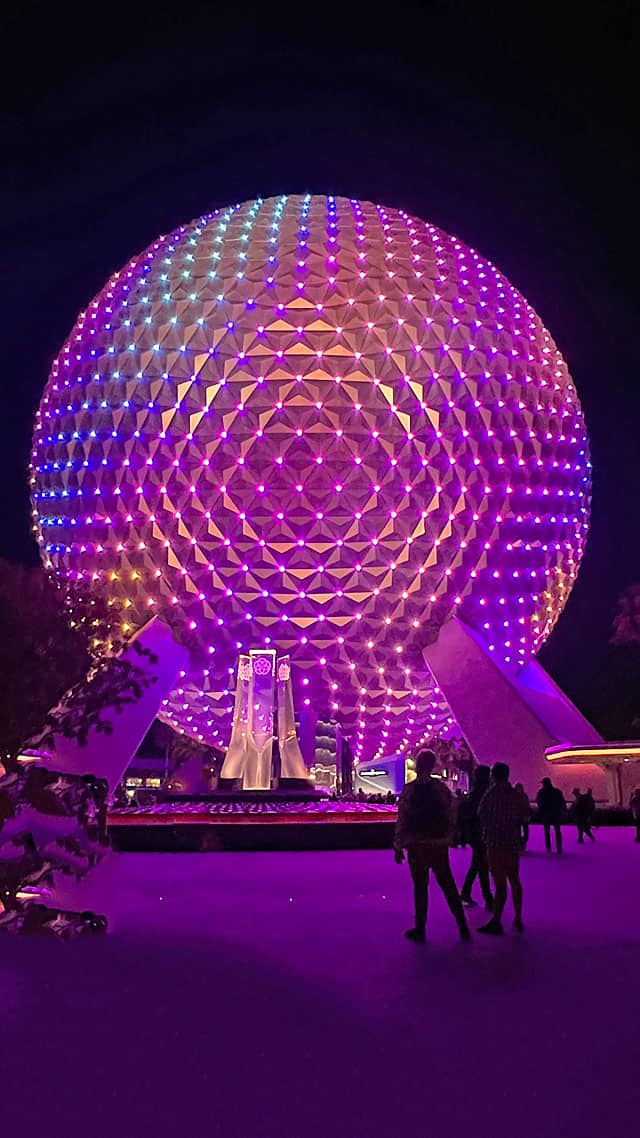 One of my favorite additions for the Disney World's 50th anniversary, is the addition of the Beacons of Magic. Spaceship Earth is my favorite! It's simply the best!
Tonight, EPCOT parkgoers are in for a treat! At sunset, Spaceship Earth's will give a special show for the park's anniversary.
Merchandise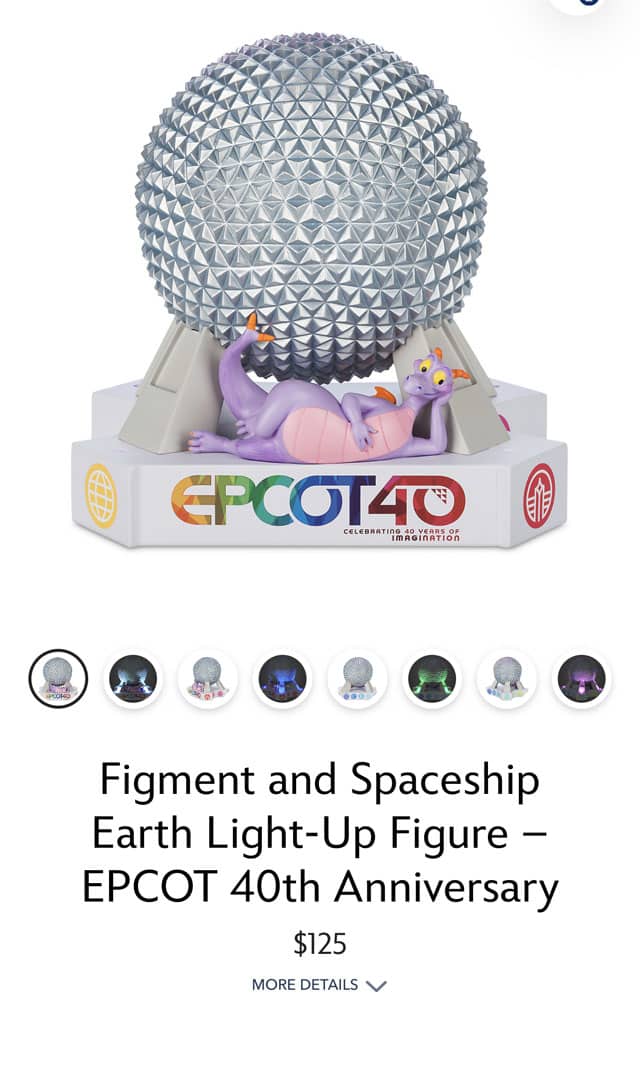 To celebrate this special anniversary, guests can go by Creations Shop to pick up merchandise released today. Note that if you're not there in person, many of these items are for sale on ShopDisney.
Specialty Food and Beverage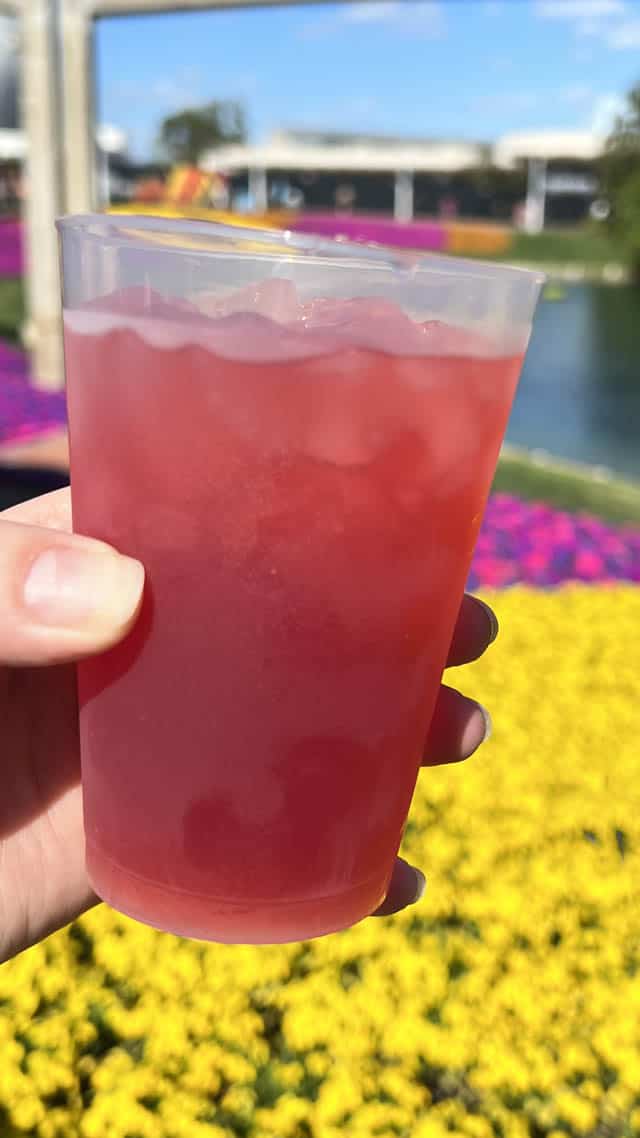 EPCOT is well known for its tasty food and drinks. For EPCOT's 40th celebration check out the following locations to find them:
Connections Café
Space 220
San Angel Inn Restaurante
La Hacienda de San Angel
Funnel Cake
Teppan Edo
Tokyo Dining
Be sure to follow our KtP Blog for more EPCOT anniversary and other news.
Will you be visiting EPCOT today? Are you happy about these celebrations? Please let us know in the comments below or on Facebook.

Source of history: D23.com