Carnivores, weigh in! Did we find Disney's best place for steaks?
Challenge Accepted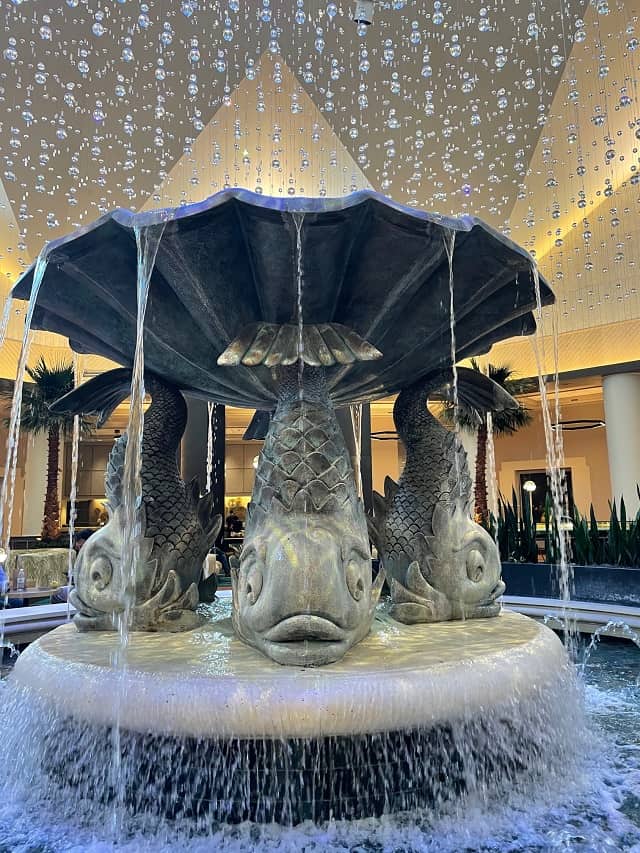 Not too long ago, I (Katie) wrote a post highlighting five of the best steaks in Walt Disney World. You can read the original story right here. Immediately people started responding to the post letting me know that I had left off Shula's Steak House. I had never BEEN at the time of writing. This took some of you aback. In fact, Kenny the Pirate himself said I needed to go asap.
I am happy to report that your challenge has been accepted. Not too long ago, I got to head to Shula's Steak House with some of my friends including the Pirate himself. Now the question is: was it left off simply because I had never been? Or did it deserve to be left off? Here is an honest review.
Shula's Steak House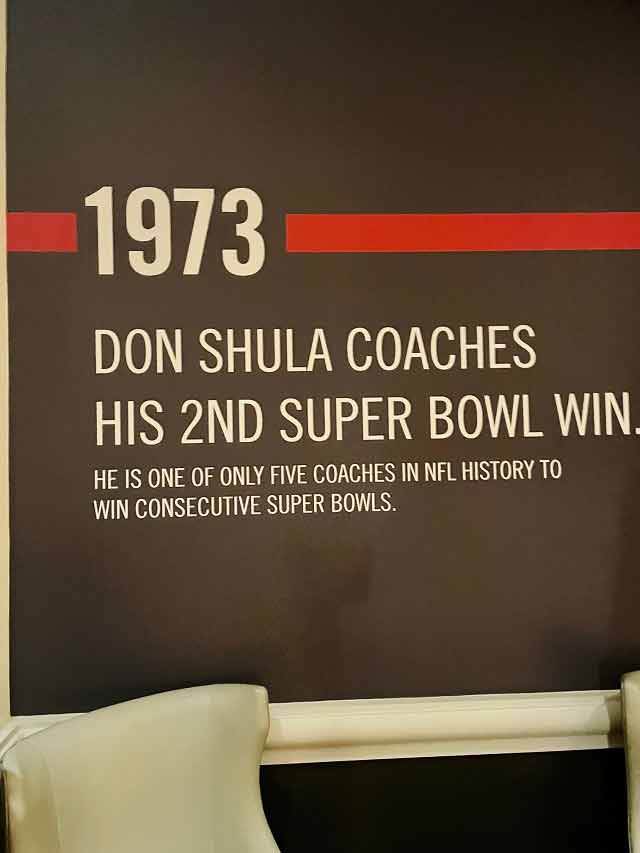 Those who love Shula's Steak House are in luck because it is not exclusive to Walt Disney World. There are six locations across the United States. Those who live in Chicago, Richmond, Gainsville, Napa, or Houston can enjoy the dining experience in their own cities.
Shula's is themed after the 1972 Miami Dolphins' "Perfect Season" – the only team in NFL history to finish a season undefeated. Guests can enjoy a meal, surrounded by Miami Dolphins memorabilia representing the 1972 undefeated season under the NFL's winningest coach, Don Shula. Legend has it the restaurant serves the steak equivalent of a touchdown!
Location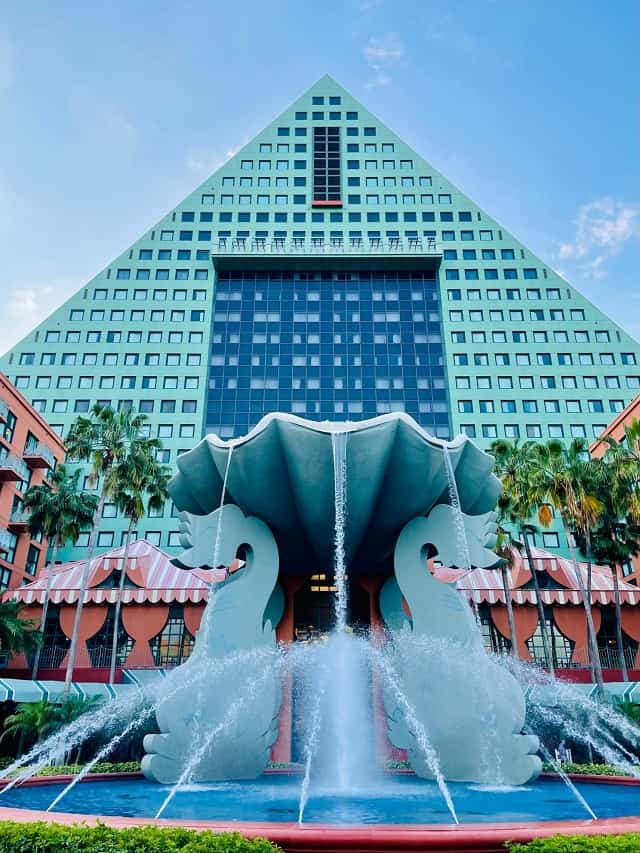 Some people (like me) overlook Shula's Steakhouse because it is not in one of the four theme parks at Walt Disney World Resort. Shula's Steak House is actually located inside of the Walt Disney World Dolphin at the Walt Disney World Swan & Dolphin. However, you can certainly reserve a table regardless of whether you are staying at the Swolphin. It can be reserved through My Disney Experience or through Open Table.
The resort is just a quick walk from International Gateway at Epcot. It is easily accessible from any of the Epcot Area Resorts. It is also just a Skyliner Ride away for all resorts on the Skyliner.
Ambiance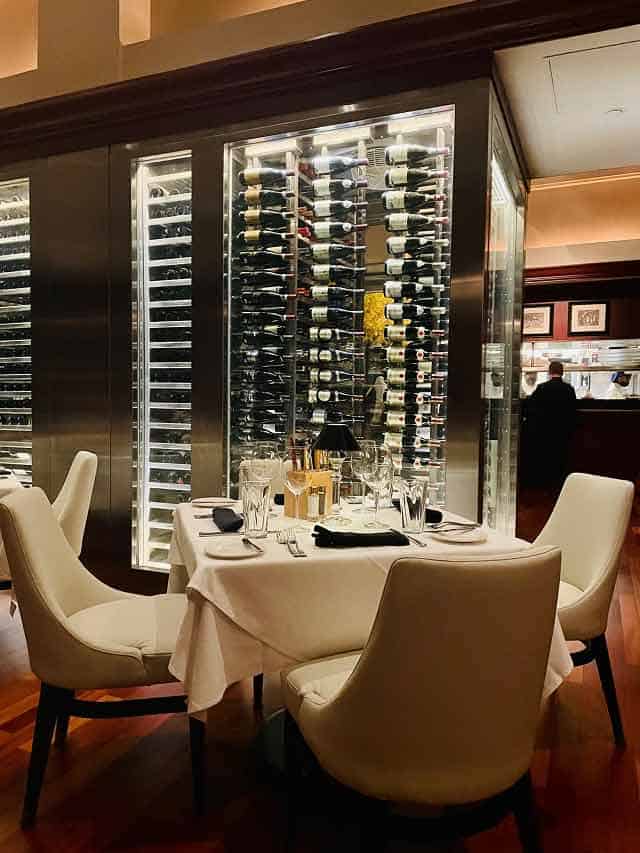 Although Shula's is themed for a football team, the decorations are tasteful. It certainly feels like a fine dining establishment rather than an Applebee's. And really, is there any better way to celebrate a winning team than with a permanent spot in Disney World?
The restaurant, like most signature dining experiences in Walt Disney World, is cool and quiet compared to quick service restaurants and buffets. While the restaurant feels like a space you should dress up for, you will not feel out of place coming directly there from the theme parks as long as you adhere to a minimum requirement: no swimwear, no clothing with obscene or offensive graphics, no athletic wear, etc. Check the restaurant's website for the most updated information.
Bread Service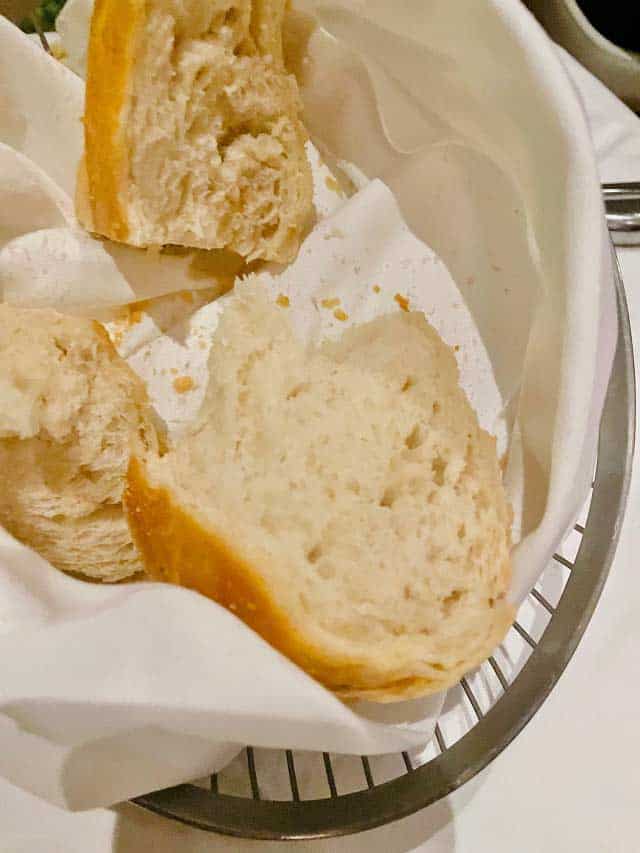 The bread service at Shula's is relatively simple. A basket of warm crusty bread came to the table to enjoy while we decided what to eat. While the crust was crunchy, the bread itself was soft. I was grateful for this bread as walking in the heat all day can make one hungry! However, if you visit, be sure not to fill up on the bread basket. Better things await.
Salad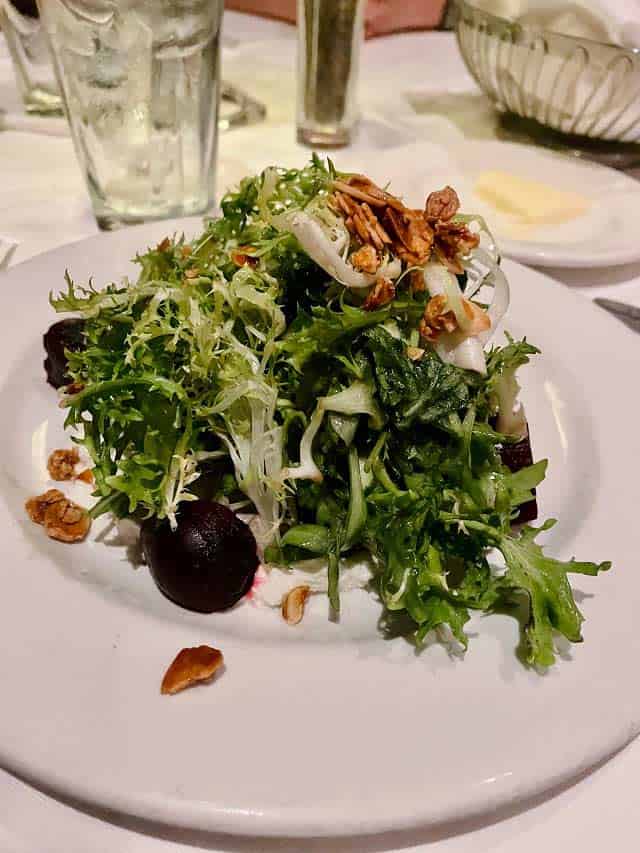 The salad I ordered is not currently on the menu. I had a lovely green salad with beets! It was tasty and dressed nicely.
At the time of writing, Shula's has four salads available. Guests can order a wedge salad, a Ceasar salad, a house salad (similar to mine but without the beets), or a tomato burrata salad, which I hope to try the next time I visit.
Sides
Shula's Steak House has plenty of sides to choose from. Our group decided to order three for the table.
First, we ordered the mashed potatoes. Creamy and delicious, these potatoes are prepared with roasted garlic and butter. If you like mashed potatoes, you will enjoy having these as part of your meal. The dish was plentiful so everyone at the table could try them.
We also ordered the Jumbo Asparagus Spears. This dish comes with a choice of how you would like your fresh asparagus prepared: grilled with Meyer lemon or steamed with Hollandaise sauce.
I don't know about you, but I have been to restaurants that offer asparagus, and when it comes there are 4 or 5 spears. This is not the case with Shula's Steak House. Our portion was certainly large enough for everyone to enjoy several pieces of asparagus with dinner. It did not disappoint.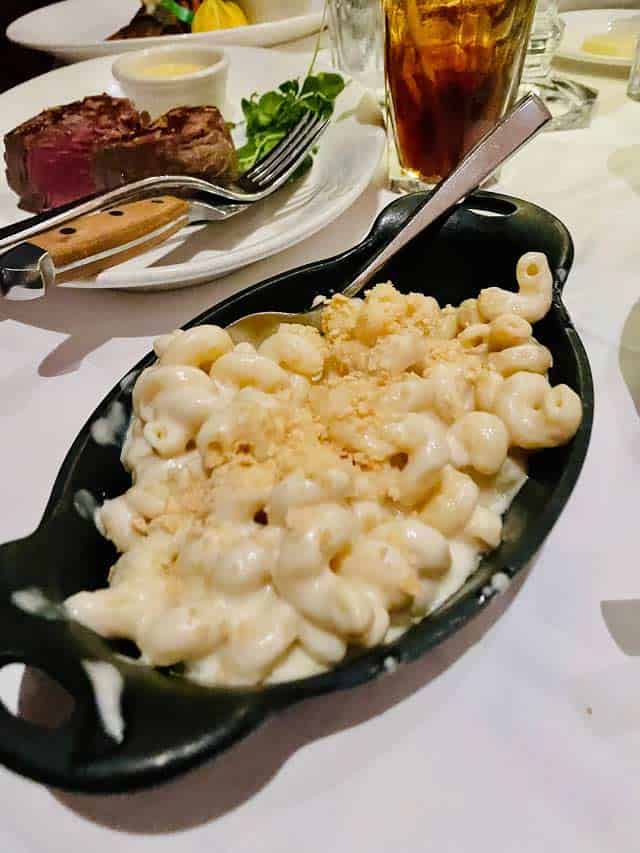 Finally, we ordered the macaroni and cheese dish. This macaroni is made with Cavatappi pasta, gouda & cheddar cheese sauce, and bread Crumbs. I have to say it is delicious. The gouda/cheddar blend is cheesy perfection. Sometimes mac n cheese dishes at signature restaurants can be overly complicated and taste too herby, but this was not the case. Shula's does it right.
Steaks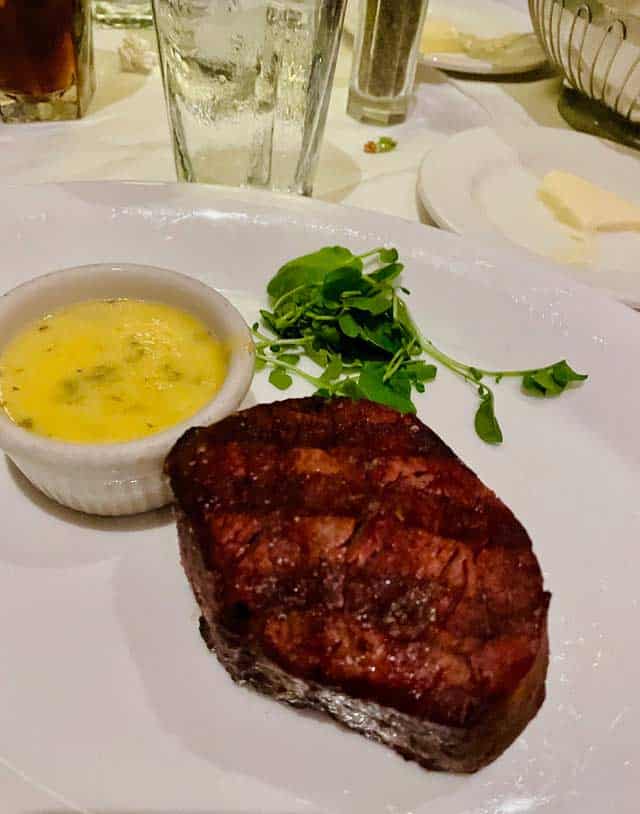 And now for the moment of culinary truth! Are the steaks as delicious as everyone claims?
I ordered the 10 oz filet for my meal as did two of my friends. It is the smallest cut they serve. I have to say, this filet was as advertised. It was seasoned nicely and cooked to medium rare perfection. I found the meat tender and delicious!
Kenny the Pirate ordered a different cut of meat. He tried the cowboy ribeye. It was also nicely seasoned, flavorful, and nicely cooked.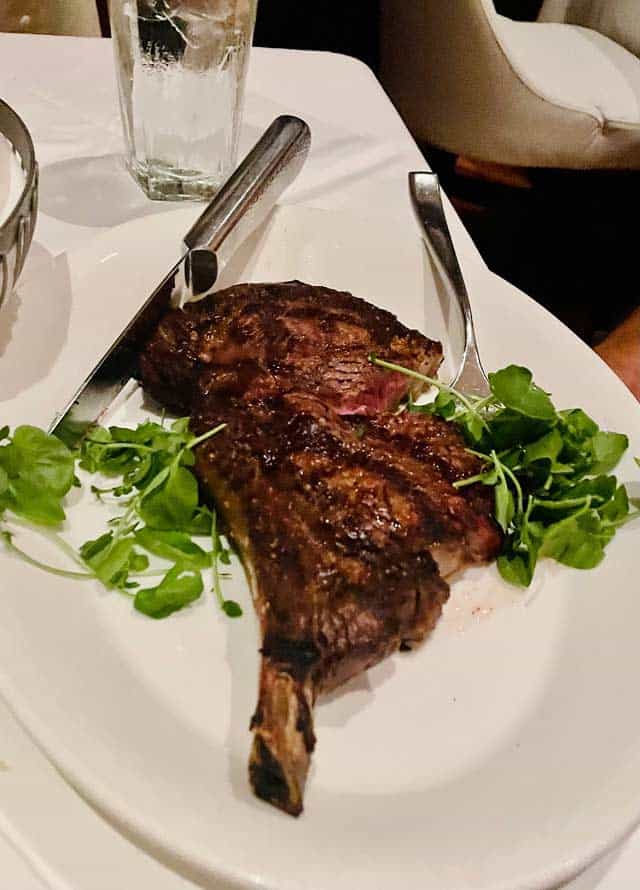 The verdict? All of us thoroughly enjoyed our steaks. I would not hesitate to recommend this place to anyone who is looking for a steak house. The steaks are a touchdown, and the sides are extra points, two-point conversions to be exact.
Final Thoughts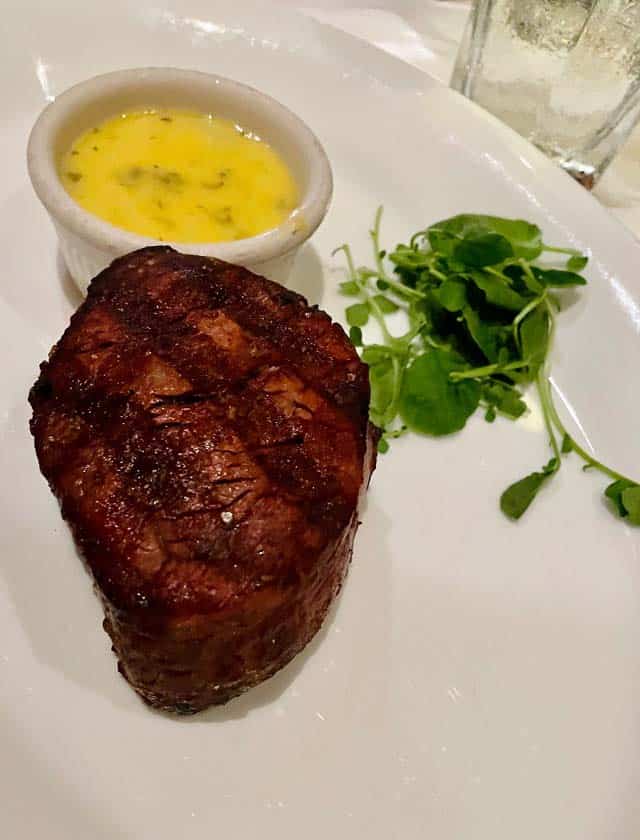 Overall, you, dear readers, (and Kenny) told me so. You were right! Shula's Steak House prepares a mighty good steak. I enjoyed this dinner very much. My only regret is that I was not able to try more sides and starters while I was visiting as there were many, many options.
These steaks are touchdowns, and the sides are extra points, two-point conversions to be exact.
Have you ever dined at Shula's Steak House at the Walt Disney World Dolphin? Did you enjoy your meal? Let us know in the comments below or on our Facebook page. Or, keep the conversation going and share them with us in our crew, too!