Something new is coming to Dinoland. Before that can happen, the area must be completely cleared. See what's the latest on the list to go.
Dinoland Back Story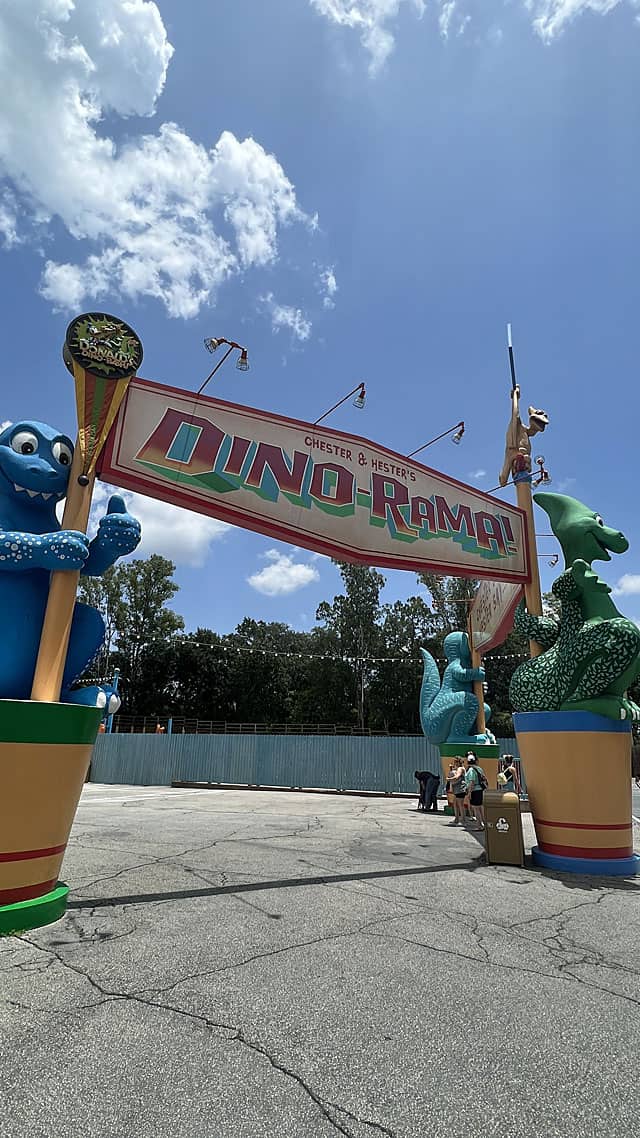 DinoLand U.S.A. originally started as a small highway town where an amateur fossil-hunter found dinosaur bones. They saved up their money to purchase this area to research everything they could about dinosaurs.
Then, Chester and Hester, two locals, were determined to make a quick buck and converted their gas station into a fossil souvenir shop. Competing with dinosaur hunters, they turned their parking lot into a small amusement park called Chester and Hester's Dino-Rama.
Having two groups "run" this area explains why parts of it look so different. Chester and Hester's Dino-Rama looks more like a carnival with its games, carnival food, and colorful character meets. However, this part of Dinoland looks like it will be the first to disappear. Disney has already demolished the Primeval Whirl attraction. It was a spinning wild-mouse style roller coaster that dipped, dived, jerked, and spun aka it gave you motion sickness and/or an awful headache.
Then, the rest of Dinoland U.S.A. features dinosaurs and lends itself to the explorers. Restaurantosaurus is geared toward exploring campers while the Dinosaur attraction and boneyard are all about this prehistoric creatures.
Now What's Missing?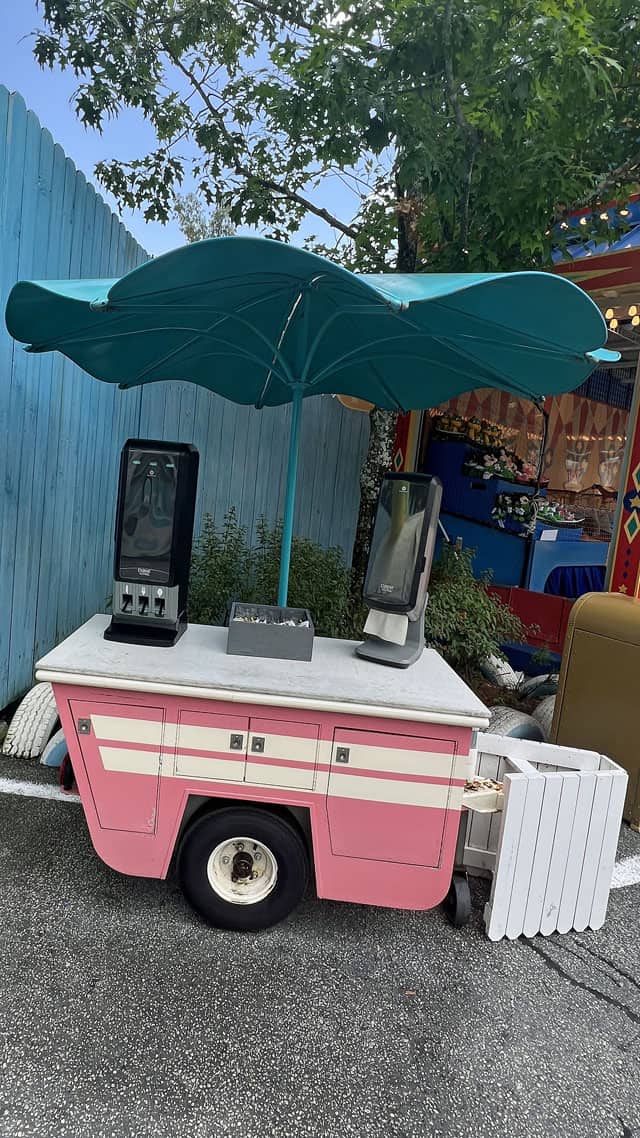 Today, our own Kenny the Pirate reported that the adorable Dino Diner trailer is completely gone. Hopefully the delicious chili pie can be found in another location!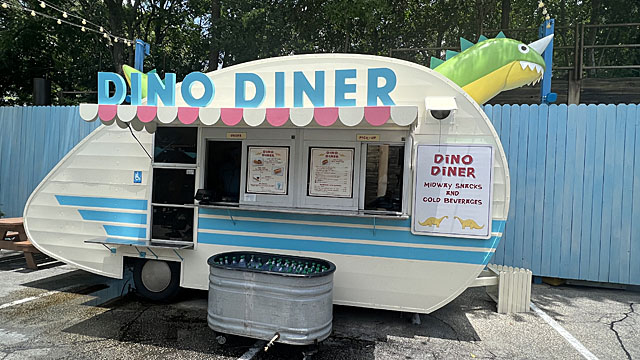 This walk-up dining location also served hot dogs, churros, and various drinks.
What's Coming to Dinoland?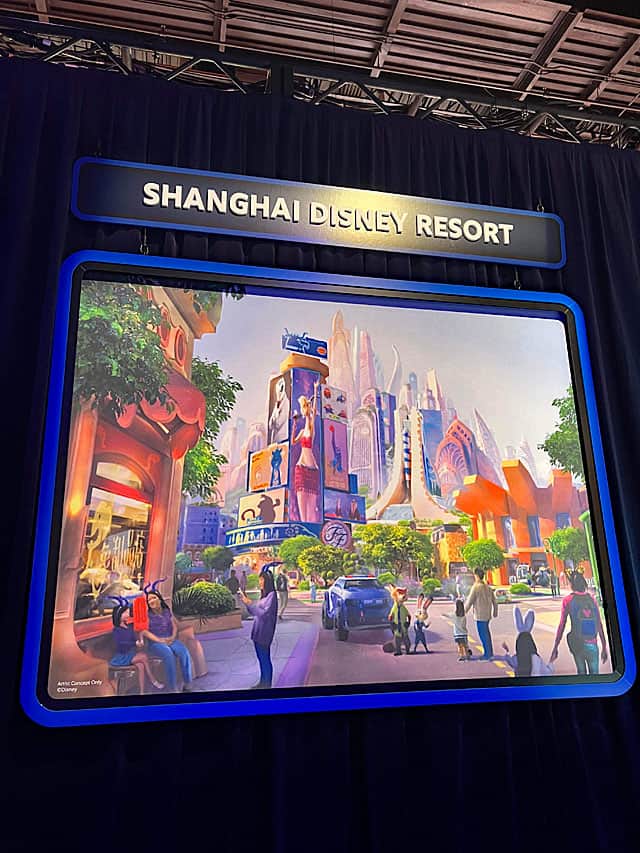 At the recent D23 Expo, Josh D'Amaro, Chairperson of Disney Parks and Resorts, shared 2 exciting possibilities. First, in what he explained as "blue sky" or something that is entirely new, he shared that Zootopia will be coming!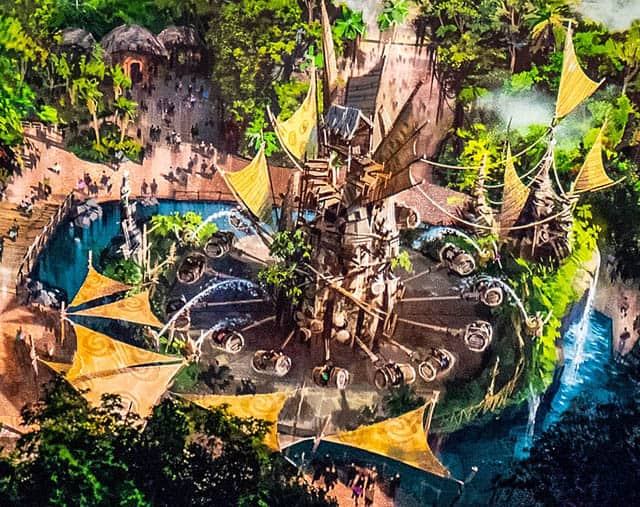 Not only that, but in another blue sky discussion, D'Amaro shared detailed plans for Moana coming to this area. I'm (Susan) very hopeful this will happen because the details in each of the attraction concept art HERE show so much detail!
Zootopia and Moana may be coming to Dinoland!
Are you ready for this area to close? Or, will you miss it? Would you rather see Zootopia, Moana, or something entirely different here? Please let us know your thoughts in the comments below and on Facebook.