Read on to learn about a delicious and massively underrated restaurant at Disney!
Disney Restaurants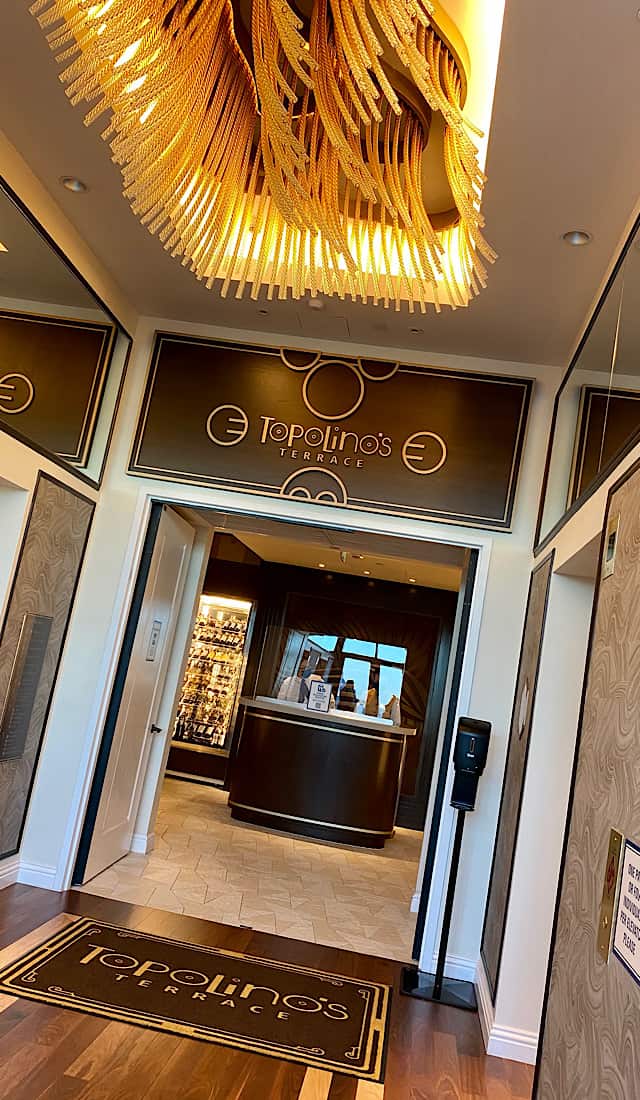 There are so many delicious restaurants at Walt Disney World! From upscale dining to immersive dining meals to even meals with your favorite characters, there is truly something for everyone.
Some restaurants are particularly popular and book up immediately at the 60 day mark. While I personally love eating at some of these restaurants like Topolino's Terrace breakfast and dinner at 'Ohana, sometimes my trip does not lend itself to grabbing reservations for these popular places.
In these instances, I love to check out some of the "hidden gem" restaurants at Disney. From delicious food at Olivia's Cafe at the Old Key West resort to the phenomenal "blunch" at Grand Floridian Cafe, there are amazing restaurants at Disney that often have same day reservations.
There are even some great options that don't require a reservation at all! I love quick service like Chicken Guy and Casey's Corner. Even Disney's lounges serve delicious bites! Check out my review of the Territory Lounge at Wilderness Lodge in this post here.
One particular eatery is labeled as a "lounge" and thus requires no reservation but certainly operates more like a full service restaurant.  Read on to learn about this delicious eatery and how to make it part of your next Disney vacation!
Geyser Point Bar and Grill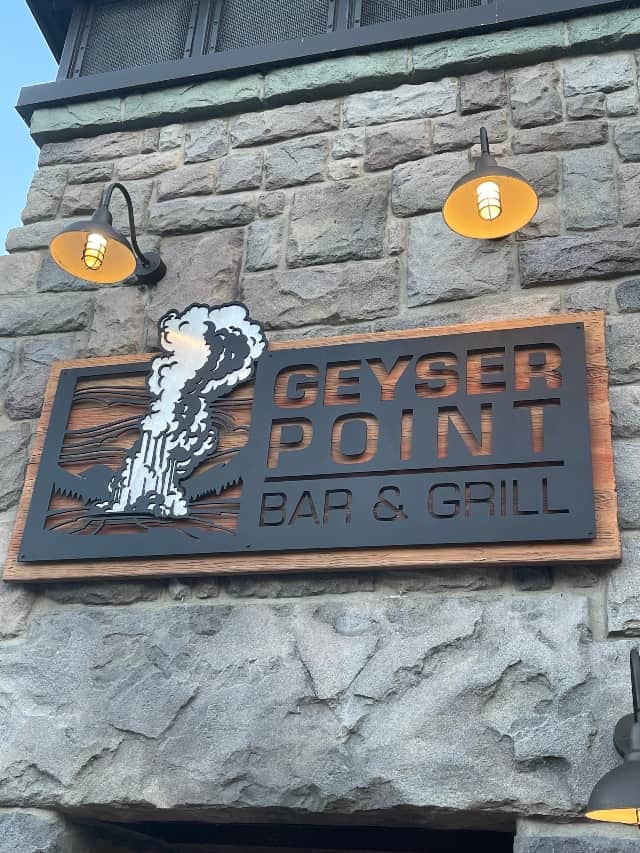 Located near the feature pool at Disney's Wilderness Lodge, Geyser Point Bar and Grill is a "lounge" restaurant that is absolutely worth the trip to the resort! Geyser Point Bar and Grill is an open air dining location that looks out on Bay Lake. It is inspired by the rustic charm of the Wilderness Lodge and has the perfect natural and relaxed vibe to really create a memorable experience!
We dined at this restaurant while staying at the Wilderness Lodge, but this restaurant is so delicious that it would be worth taking a boat ride from the Magic Kingdom just to check it out!
There are two options for dining at Geyser Point. Guest can utilize the counter service window for walk-up ordering or can wait for a table to be seated in the restaurant through the lounge area.
Atmosphere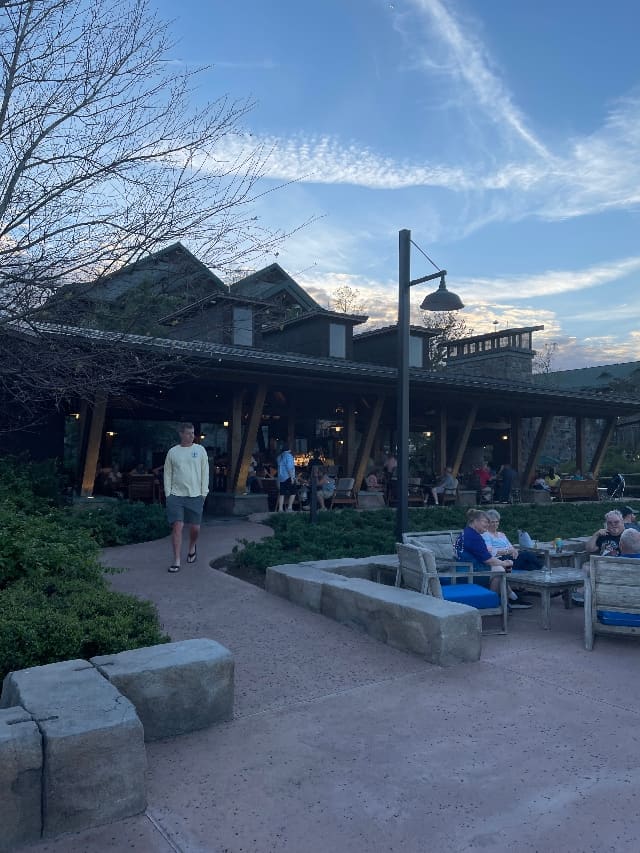 The rustic atmosphere of this restaurant is absolutely breathtaking. Sometimes in the hustle and bustle of a Disney vacation we miss opportunities to really soak in our natural surroundings. To me, there is something magical about the Bay Lake area in Disney World history. While Wilderness Lodge isn't an original opening day resort, Bay Lake and the Contemporary Resort and surrounding area have that historic feel. I was really able to soak in this feeling and experience at Geyser Point.
We arrived around 7 p.m., which was a very busy time for the restaurant. Next, we put our name in for a table and went to check out the other recreation around the Wilderness Lodge area. We spent about an hour watching the start of a movie under the stars and playing ping pong and foosball. At around 8 p.m., we received a text that our table was ready.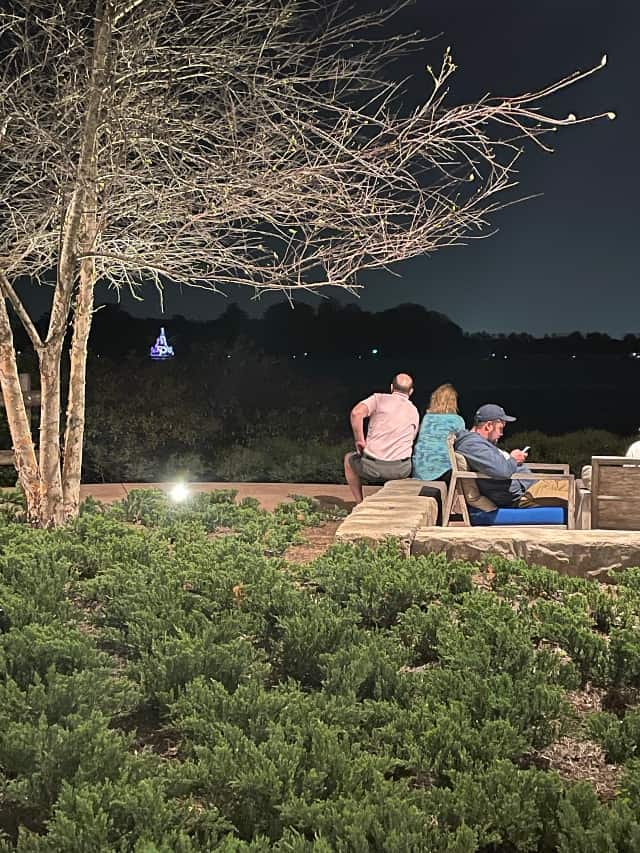 Then, we were seated at a table that looked out onto Bay Lake. We had plans to stay and watch the Electrical Water Pageant that night, so this was the perfect spot!
Menu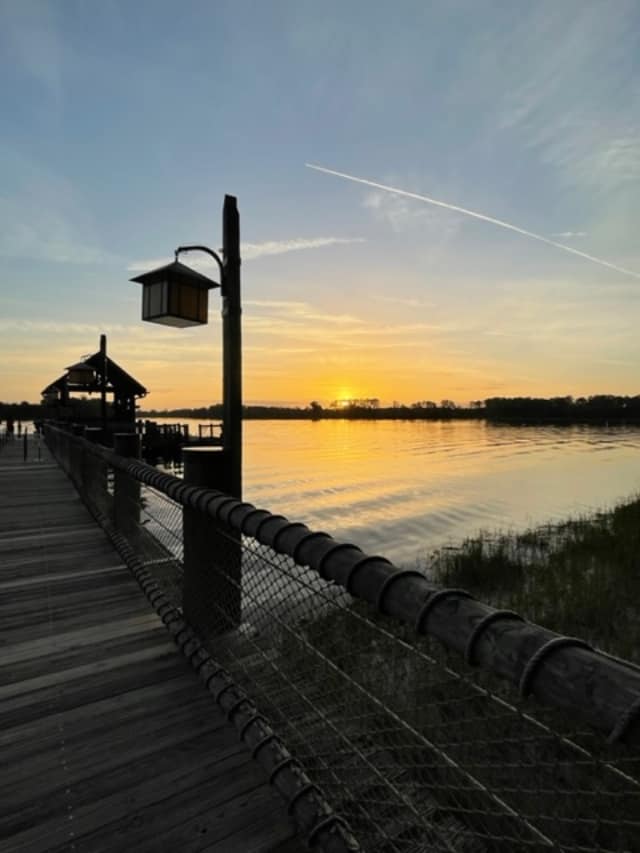 The menu at Geyser Point is divided into two main categories: small bites and rustic fare.
In the small bites category, guests can feast on items such as handcrafted cheese and charcuterie, teriyaki chicken wings, cheesy barbecue brisket, or crispy salmon croquettes. These options are all approximately around $15.
Items that fall into the rustic fare category include the bison cheeseburger, handcrafted crab cakes, grilled portobello salad, roasted salmon, and the smoked turkey sandwich. These meals range anywhere from $12 to $20.
Kids' meals, desserts, and drinks are also readily available for purchase.
Food Review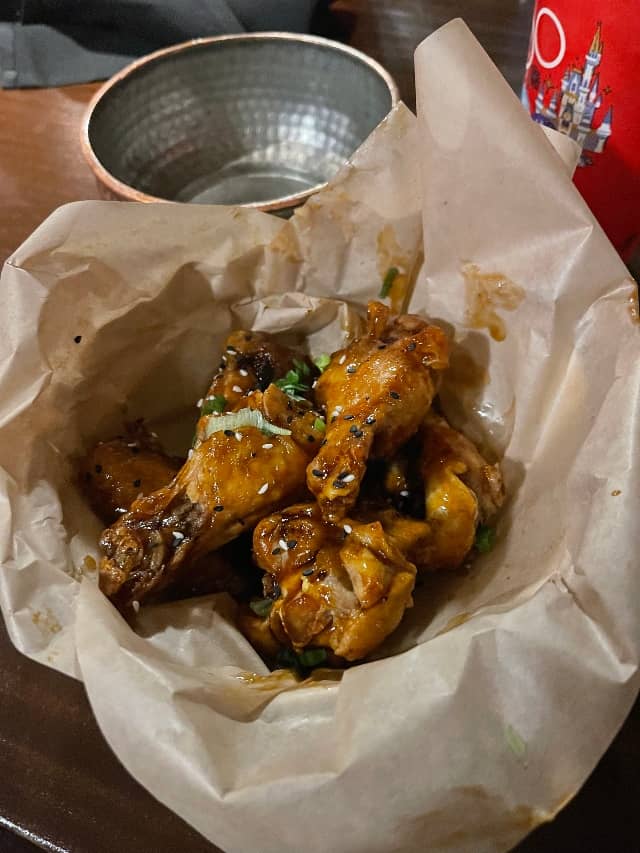 I (Jaelyn) visited this restaurant with my mom and sister. We each ordered something very different from the menu in order to have a well rounded experience at the restaurant. I ordered the Teriyaki Chicken Wings from the "small bites" section of the menu. The portion size was certainly not small! There were several wings included in my order. They were perfectly seasoned, had a smoky flavor, and were absolutely delicious!
My mom ordered an "off menu" salad that the restaurant put together for her. Though just a standard salad, she was very pleased that the restaurant staff was so accommodating to make her food to her request!
My sister ordered the Bison Cheeseburger. The Bison Cheeseburger is served with bacon, sweet crispy onion straws, marionberry sauce, and garlic aioli and is served with fries. She said that this was a delicious burger with a unique flavor combination that really packed a punch! She said it was a tie between this meal and her Lobster Thermidor burger at the Grand Floridian Cafe for her favorite meal on property!
Overall Experience and Final Thoughts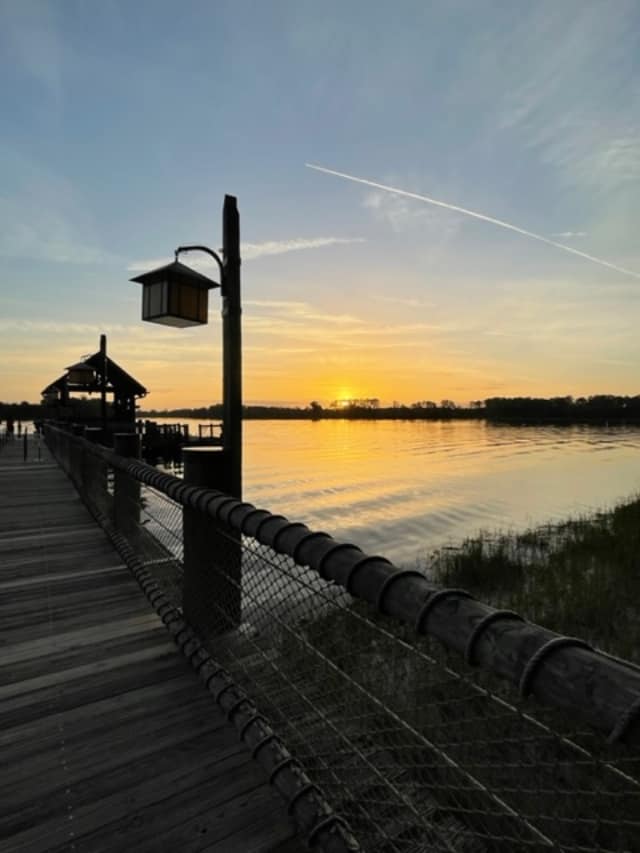 As we finished up our meal, we were able to enjoy the Electrical Water Pageant from our seats. This was the perfect ending to the night and the cherry on top of an amazing first stay at Disney's Wilderness Lodge.
What is most interesting to me is that this night was one of the most memorable nights from our trip and it almost didn't happen! We had every intention of heading back into the Magic Kingdom for fireworks that night, our last night of the trip. We, instead, were tired and decided we wanted to hang out at the Wilderness Lodge and explore more.
Our experiences at Geyser Point and with the surrounding recreation of the Wilderness Lodge created memories that will last a lifetime. I think the Wilderness Lodge will always hold a special place in my heart because of the fun night we had at Geyser Point!
Have you dined at Geyser Point? What was your experience? Do you prefer to have several advanced dining reservations or do you enjoy some spontaneity in your Disney vacations? Comment below or on Facebook to continue the conversation!