If you're not attending the D23 Expo in person, now for the first time ever, there's a way to purchase these items another way!
Shopping at the Expo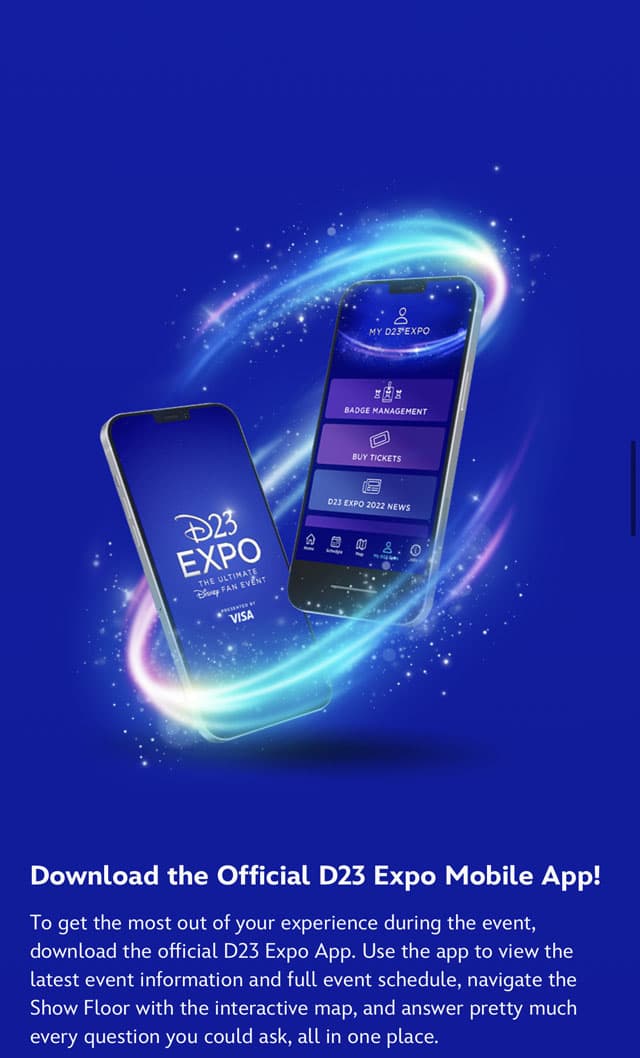 We are so close to the Disney's ultimate fan event, D23 Expo 2022! Fans will be able to navigate the exciting shopping experience on the show floor with ease using merchandise mobile checkout and virtual queue.
Attendees looking to lessen wait times in line can sign up for a virtual queue at the following locations:
D23 Expo Marketplace
D23 Expo Marketplace – 3rd Floor Limited Edition Annex
Mickey's of Glendale Main Store
Mickey's of Glendale Pin Store
Mickey's of Glendale x D23 Expo Shop
Disney Studio Store Hollywood.
In order to use the virtual queue at D23 Expo, you will need to download the D23 Expo 2022 app and the Disneyland app. Guests do not need to be in the Anaheim Convention Center to join the virtual queue. See more details on the virtual queue and using mobile checkout HERE.
Guests don't need to be in the Anaheim Convention Center to join the virtual queue.
100th Anniversary Line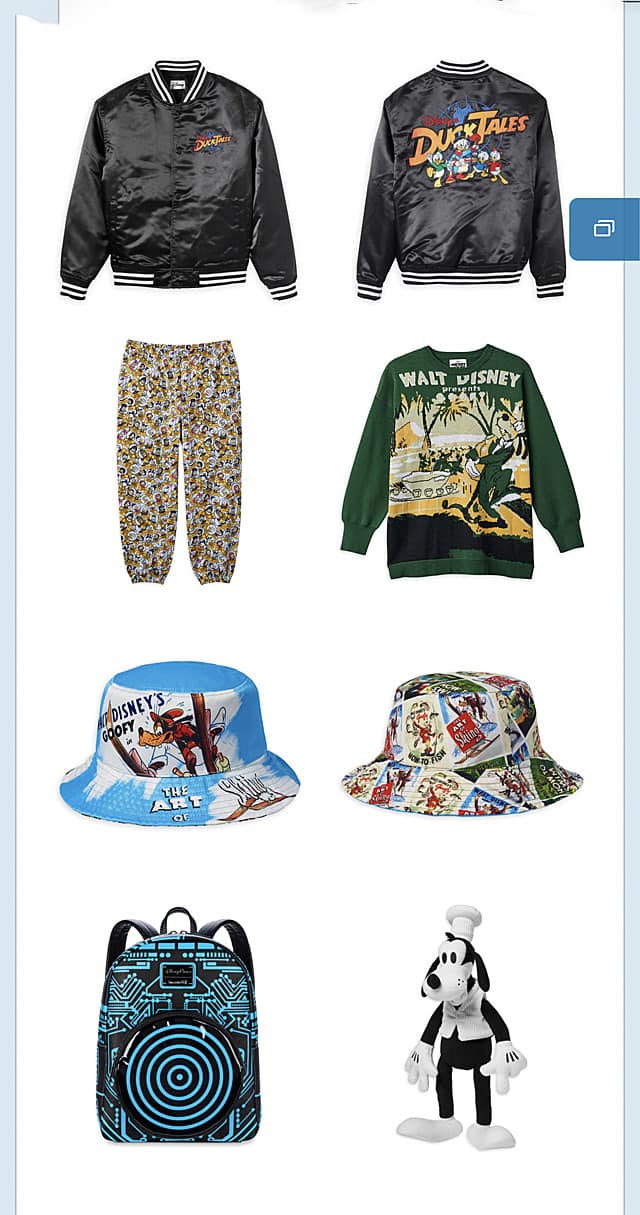 This year, we're in store for a particularly wonderful event, as D23 Expo 2022 celebrates The Walt Disney Company's 100th anniversary. Whether celebrating the kickoff of Disney 100 Years of Wonder with us in person or at home, fans across every generation can bring the wonder of Disney into their own lives with this year's merchandise debuting at D23 Expo 2022.
In spirit of the celebration, Disney devotees won't want to miss out on these pieces influenced by the classics. Fall in love with your favorites all over again with the Disney Ducks and Goofy 90th anniversary apparel. From the Duck Tales Bomber Jacket and all-over print Joggers to the knit Goofy Sweater and reversible "Art of Skiing" Bucket Hat, it's too hard to pick just one! I'm loving how the contemporary designs have been interwoven with original concept artwork.
Publishing Booth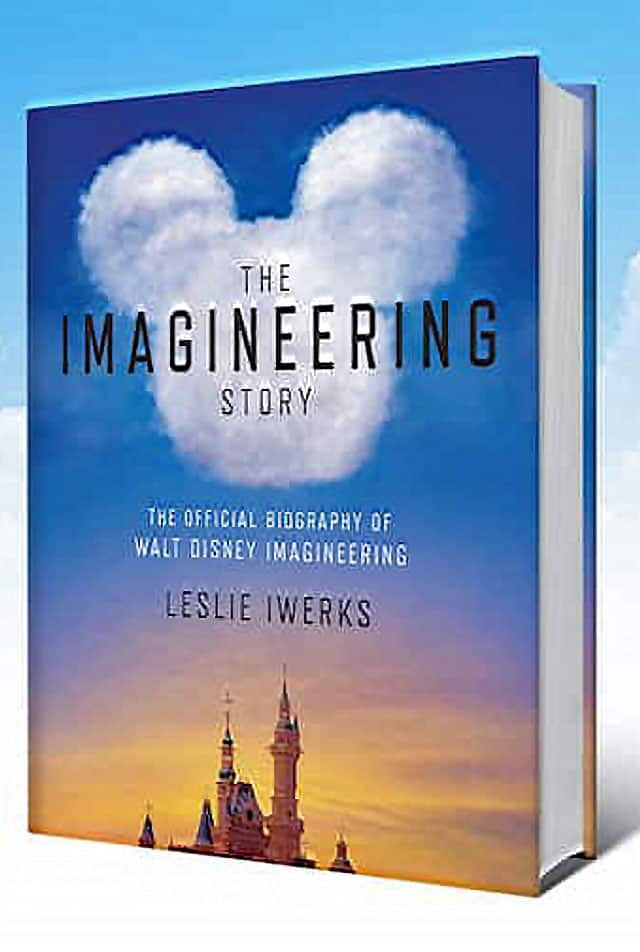 The Disney Publishing booth will feature an exciting selection of first-to-market and limited-edition books for literary lovers and Disney readers. Attendees can be among the first to purchase Walt Disney historian Marcy Carriker Smothers' limited-edition "100 Disney Adventures of a Lifetime," a beautifully illustrated treasury from National Geographic Books, featuring 100 beloved and little-known Disney adventures.
Characters Featured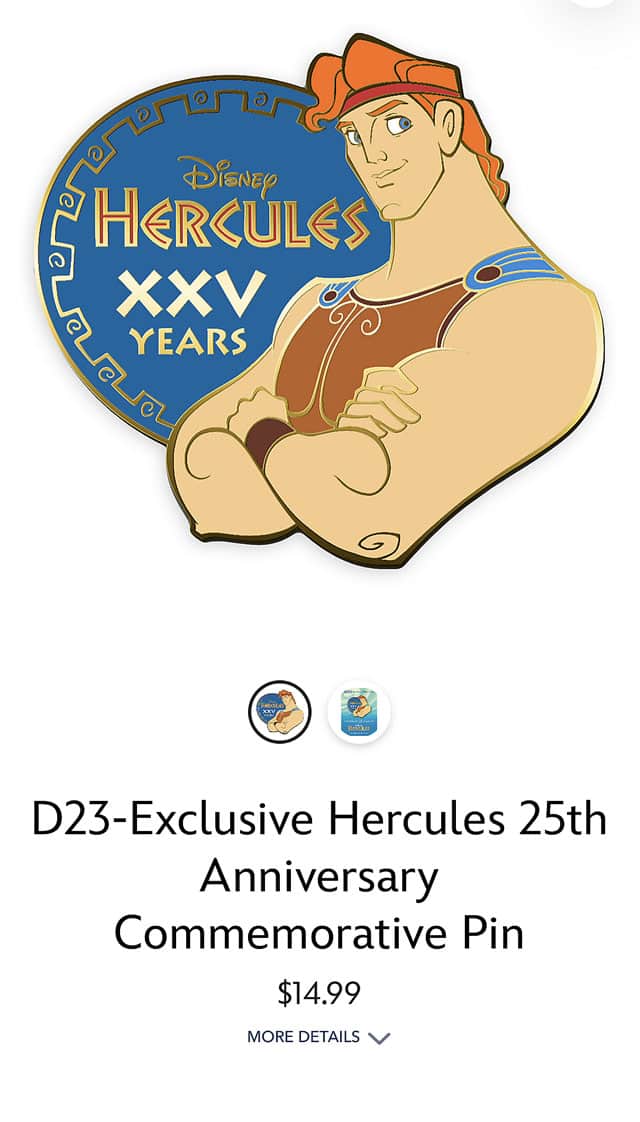 Bring the magic of animation to life with Disney's newest Limited-Edition Anniversary Pin collection. Each piece features a unique concept art display set behind lively characters who (literally!) pop right out of the background. This year marks the anniversary of several animated gems as well.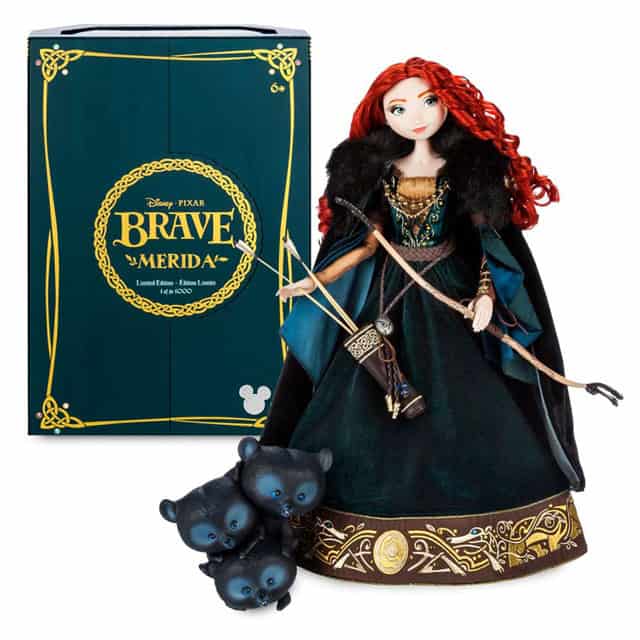 Decorate in the Hellenistic style with the Limited-Edition Disney Hercules Muses Figure from our Hercules 25th anniversary collection, or dress to dazzle with the "Just One Bite" canvas Snow White Tote in honor of this princess's 85th anniversary. And if you like princesses, you'll fawn over the new collector dolls, showcasing Jasmine, Merida, and my gal Giselle in commemoration of these Disney, Pixar, and Walt Disney Animation Studios collector fan-iversaries.
Attractions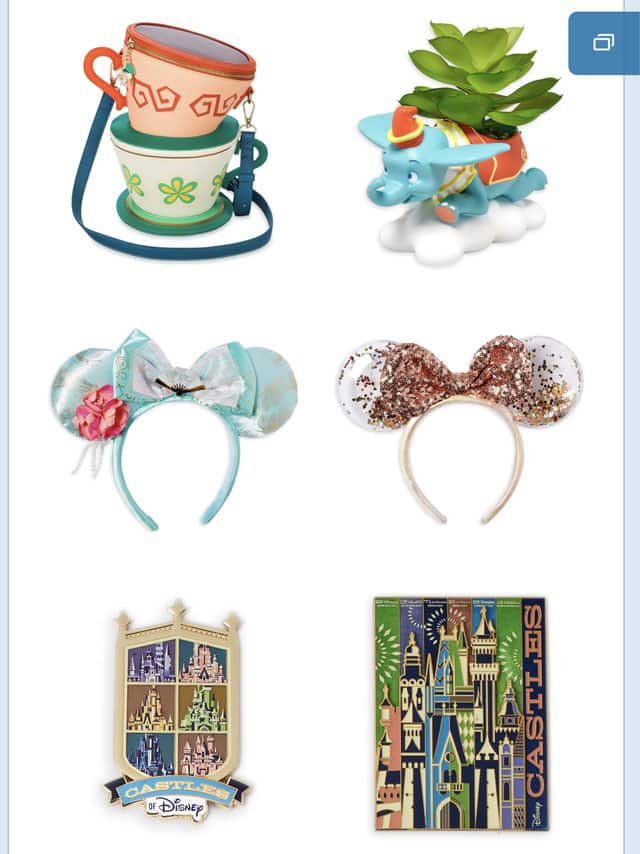 Are Disney Parks more your cup of tea? The Teacups are a classic ride across the Parks, and the D23 Expo Mad Tea Party Purse is bound to become a staple wardrobe piece with how perfectly "curiouser and curiouser" it is. Or bring the delight of Dumbo into your home with the adorable Dumbo Planter modeled after the Flying Elephant carousel.
Marvel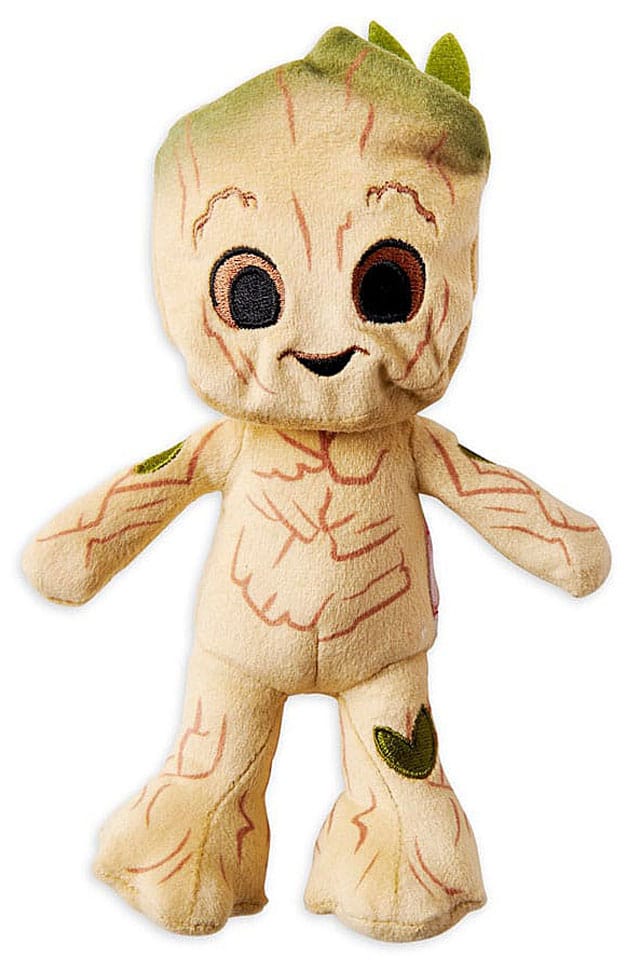 Marvel fans, tune in: we have plenty to share with you too. The World of Wakanda collection showcases a range of textiles, apparel, accessories, and more inspired by Black Panther Universe and the Kingdom of Wakanda. The jewelry is particularly eye-catching, with its unique detailing and sharp metallic sheen. Spider-Man fans can also make a bold statement sporting the Limited-Edition Spider-Man Color Block Tee. You'll also find a plush Groot!
Lucasfilm Merchandise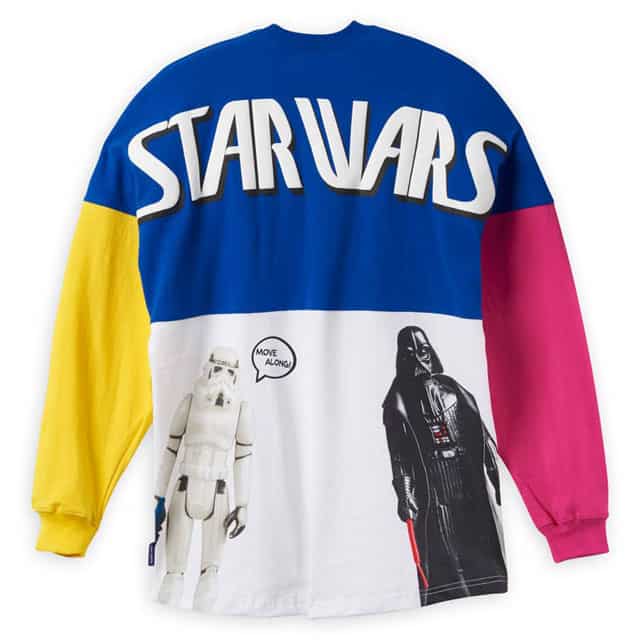 Get ready to honor the Force with these sleek Star Wars products. Ashley Eckstein's "Guided by the Light" collection includes a range of fashion-forward 'fits styled with light-reflective treatment and accessories to match. Die-hard Star Wars fans won't want to miss out on our "must haves," including the Limited-Edition Obi-Wan Kenobi Legacy Lightsaber Set.
Purchasing Online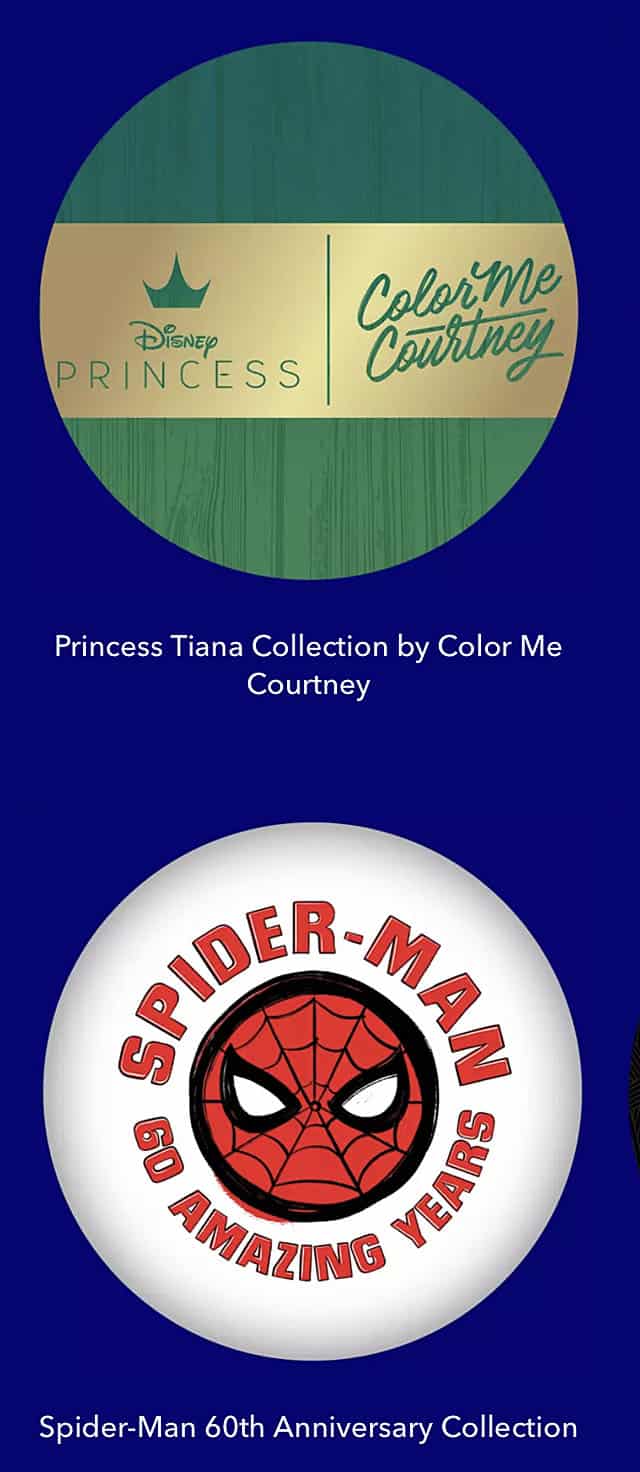 For the first time, fans will be able to buy certain products and merchandise on shopDisney at the same time that it goes live on the Expo show floor on Sept. 9, 2022. Debuting for the first time on both shopDisney and in the D23 Expo Marketplace will be products from Marvel's World of Wakanda, Star Wars Guided by the Light Collection by Ashley Eckstein, Princess Tiana Collection by Color Me Courtney, Disneyland Resort Fantasyland Collection by Shag, Magic Kingdom Fantasyland Collection by Ashley Taylor and others.
The D23 Expo shopDisney page is now live, but you'll have to wait till Sept. 9, 2022, at 9 a.m. PT to shop these collections. In addition, D23 Expo will feature other limited-edition and never-before-seen items from Disney, Pixar, Marvel, Star Wars and more.
For the first time ever, Disney fans can purchase D23 merchandise online!

Are you planning a vacation? Reach out to our trusted travel agency sponsor Authorized Disney Vacation Planner
Mouse Class Travel
!