Do you love trying new things? You have probably never taken a ride on this one-of-a-kind experience!
Main Street U.S.A.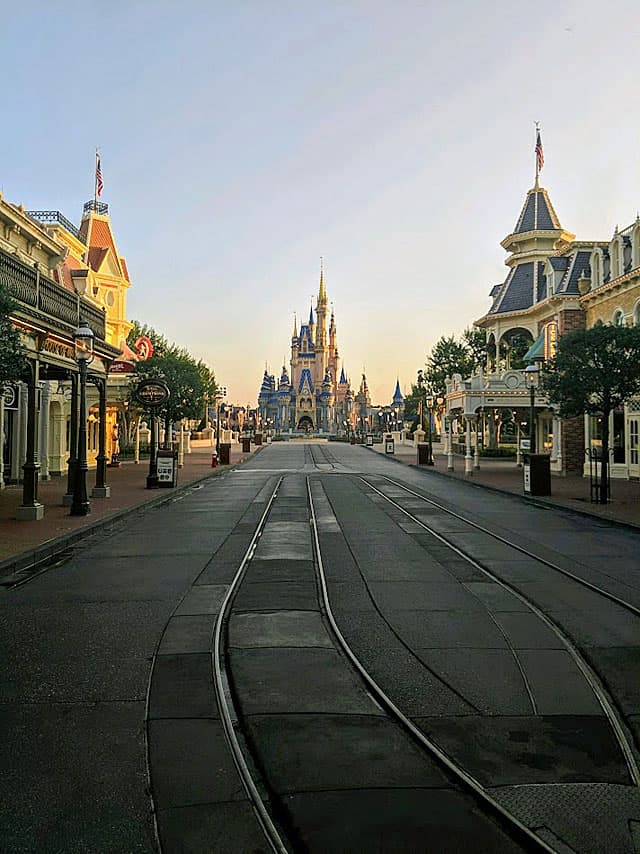 At Disney's Main Street U.S.A. in Magic Kingdom, guests step back in time immediately. Main Street USA is modeled after 20th turn-of-the-century small town America with a twist of Disney. It runs from the train station all the way down to Cinderella Castle.
Main Street, U.S.A. is America at the turn of the century – the crossroads of an era. The gas lamps and the electric lamps, the horse drawn car, and the auto car. Main Street is everyone's home town…the heartline of America.

Walt Disney
All of the wonderful shopping spots, old-world transportation, and architecture features set the tone for a magical experience inside the park. And, don't forget the wonderful smells along the way. Take a whiff as you stroll by the Main Street Confectionery to smell fresh goodies baking all day.
Shops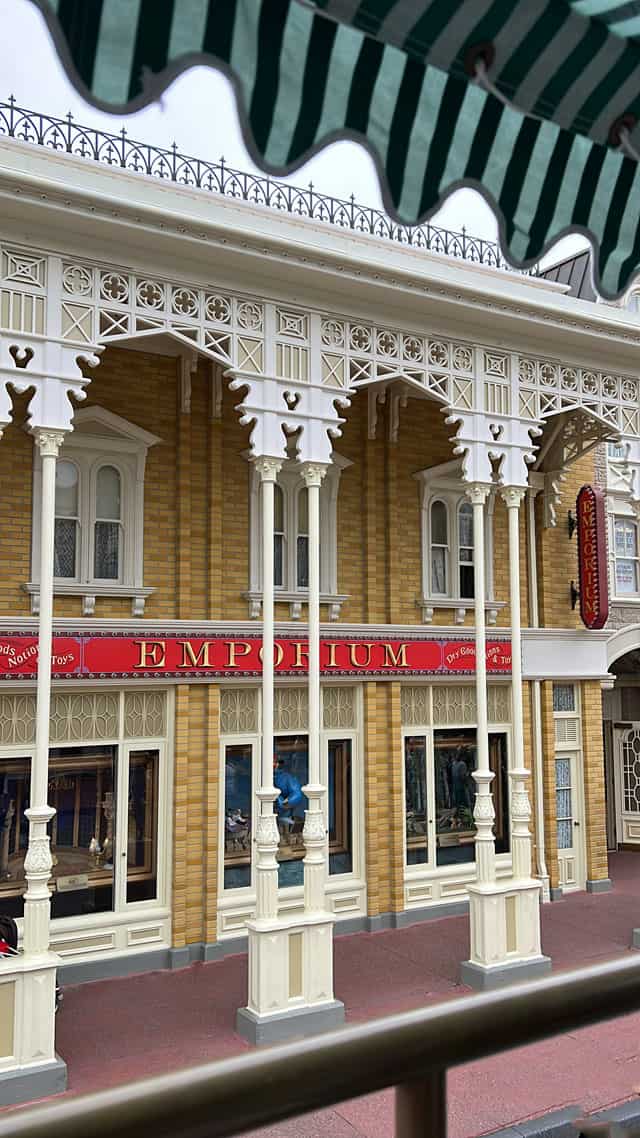 Not only do you want to take in Main Street U.S.A.'s details, but you'll also find some of the best shopping in all of Disney theme parks located down this path. First, look for the Emporium. It's the largest gift and souvenir shop in Magic Kingdom park and sells apparel, plush toys, pins, candy, and 50th merchandise. It runs along the left side of the street looking toward the castle.
On the other side of the street, shoppers will be delighted in the Uptown Jewelers store. This lovely shop offers so much! Everything from fine gems and charms of the Disney Parks Collection by PANDORA to gorgeous handbags, watches, Disney figurines and artist sketches, including The Art of Disney on Demand are sold here.
Finally, there's a small shop as you exit to the left of Town Square Theater with ears, apparel, and souvenirs.
Restaurants
If you're hungry, there's no shortage of meals and treats on Main Street, USA. First, you'll find several popcorn and drink carts, especially along the castle hub. If you want a quick bite to eat, check out the popular Casey's Corner for fun entertainment and the best hot dogs ever!
If you're in the mood for a sit-down restaurant, be sure to checkout the table service locations here. Make a reservation at Tony's Town Square for Italian food or The Plaza for sandwiches and ice cream. Last, but certainly not least, the Crystal Palace features a buffet in a lovely setting. The theming is Victorian greenhouses from the late 1800s and is light and airy inside.
Speaking of sweet treats, the Main Street Bakery (Starbucks) and Main Street Confectionery have something for everyone.
Characters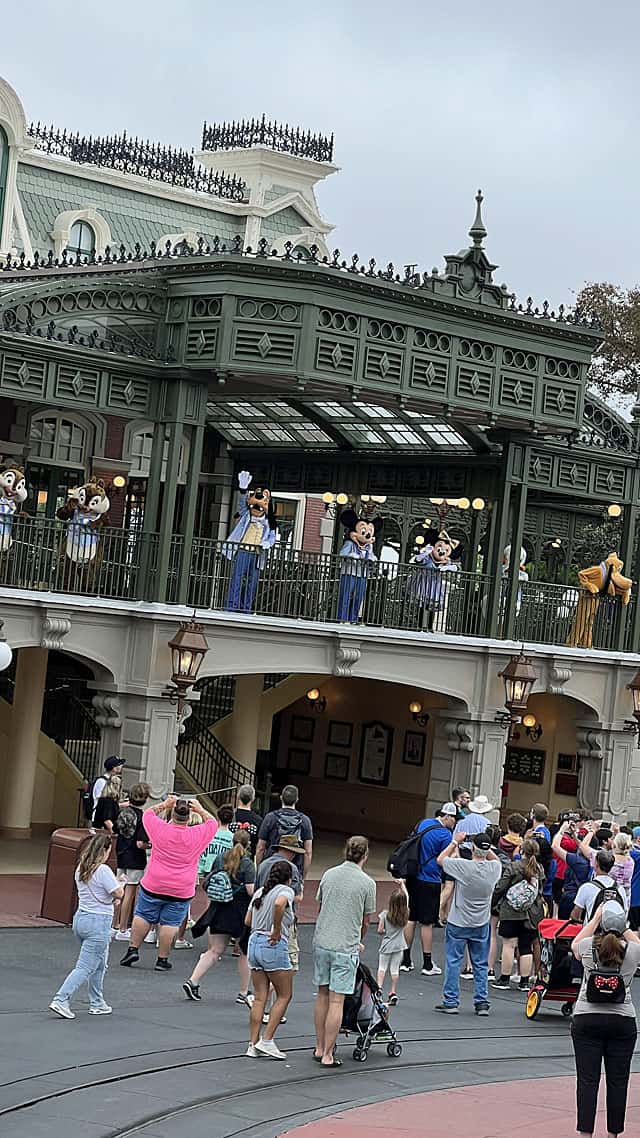 Throughout the day, characters meet guests on the Main Street Train Station stage. Take a look at our view from the Omnibus above to see all our favorite characters decked out in their 50th Anniversary EARidescent outfits. These characters rotate so be sure to check out this space often.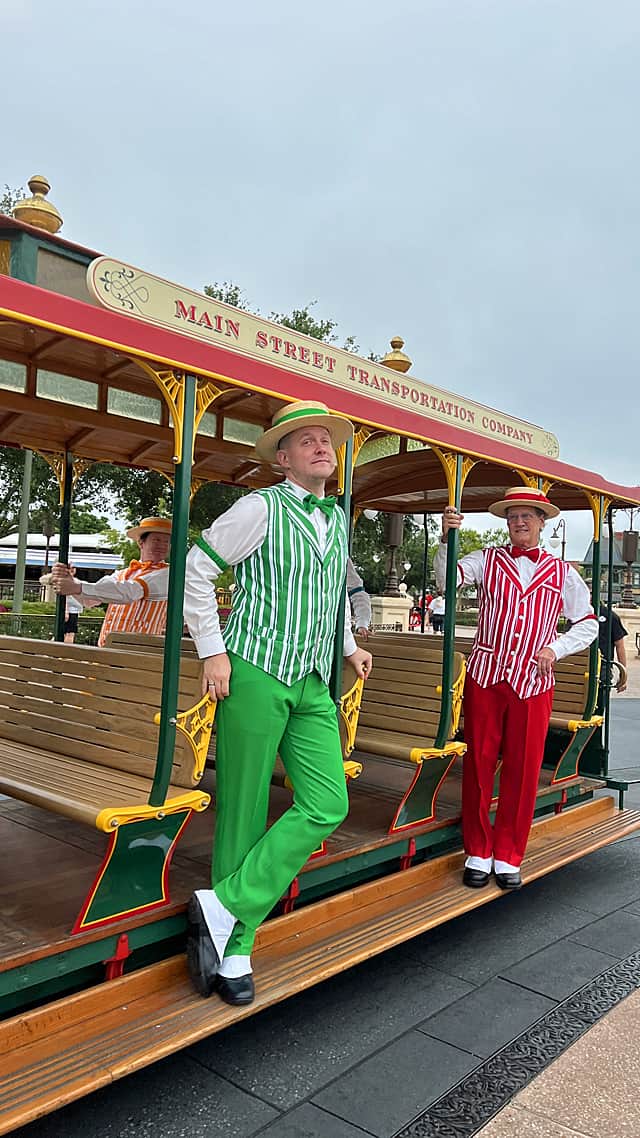 You'll also see characters and performers, like the Dapper Dans shown above, sing and greet guests while traveling up and down Main Street around the castle. If you want a traditional character meet, you'll also find that at the Town Square Theater. Here, Mickey and Minnie are sporting their 50th anniversary Earidescent outfits.
Main Street Vehicles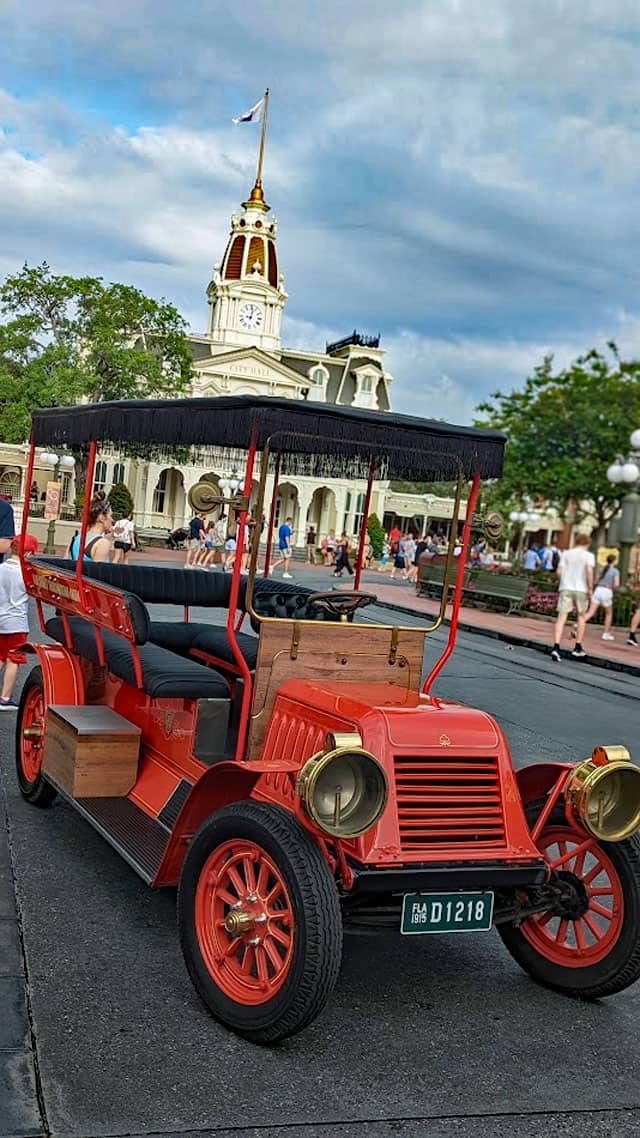 Travel back in time with a drive down Main Street, U.S.A. in a charming turn-of-the-century vehicle. Board a vintage horse-drawn trolley, double decker omnibus, jitney car or fire engine.
History of the Omnibus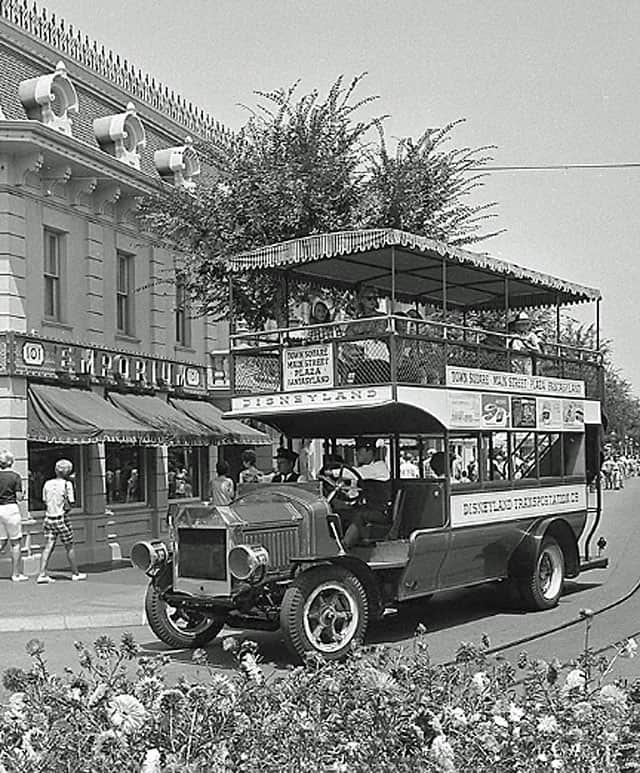 In August of 1956, a new way to travel down Main Street, U.S.A. was introduced at Disneyland park, aboard a two-story open-air bus. The Disneyland Omnibus is inspired by the tour buses of New York's Fifth Avenue during the 1920s and the open-topped vintage vehicles of Travel Town at Griffith Park in Los Angeles.
Complete with a narrated tour of one of the most traveled streets in the world, the Disneyland Omnibus provides guests one of the most leisurely (and elevated) ways to experience Disneyland park. A second bus was added in 1957, and 25 years later it made its way to the World Showcase at Epcot at the Walt Disney World Resort. However, the Omnibus isn't currently running at EPCOT.
Omnibus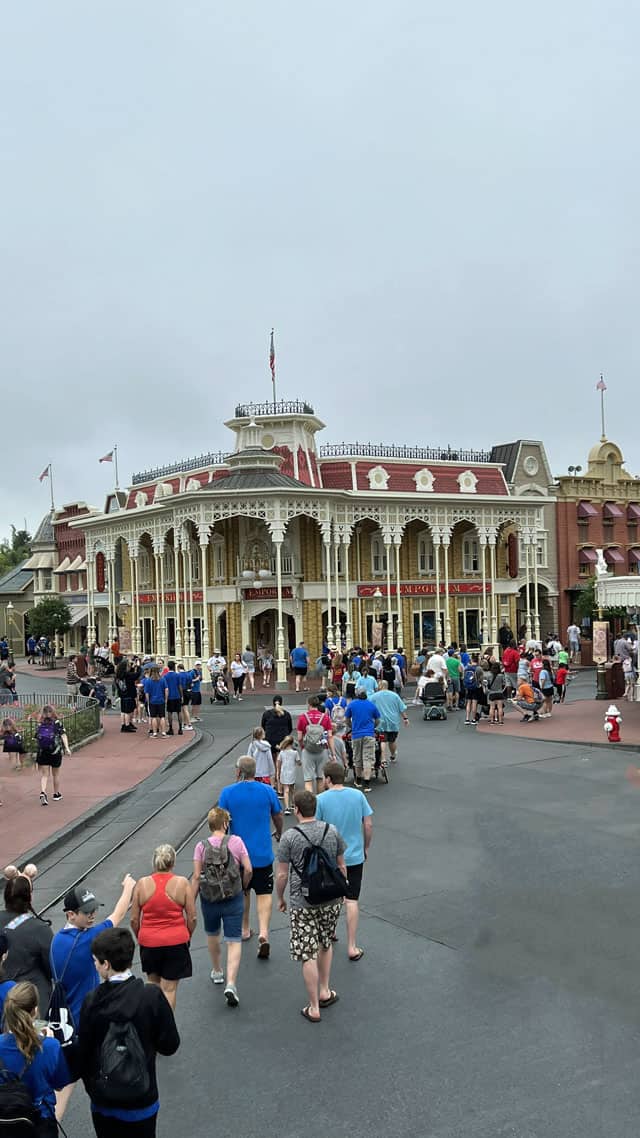 When you arrive, look for the Town Square Theater on your right. Here, you'll also see an omnibus pick-up sign or the double decker bus itself. Your journey down Main Street will either start here on in front of Cinderella Castle.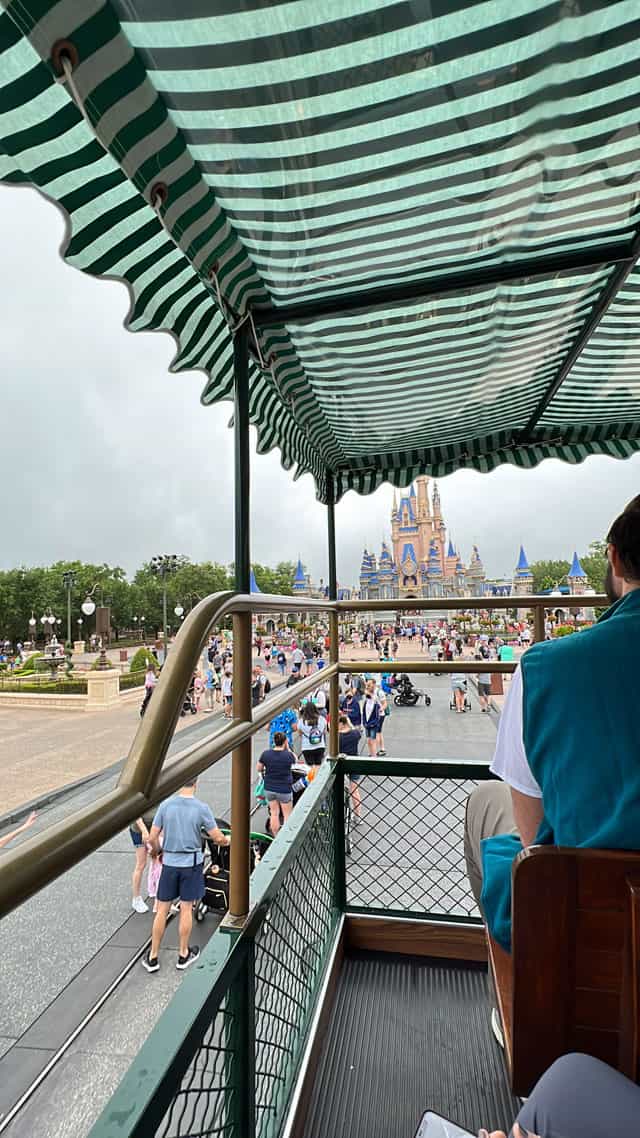 Have you ever ridden a double-decker bus? They often use them for tour buses, and with good reason. The view is amazing from the second story! There is seating on the first and top levels so don't worry if you're not able to climb stairs. However, to get to the second level, guests need to climb a spiral staircase.
There are so many cool Disney and nostalgic details on this cool omnibus. Be sure to check them out!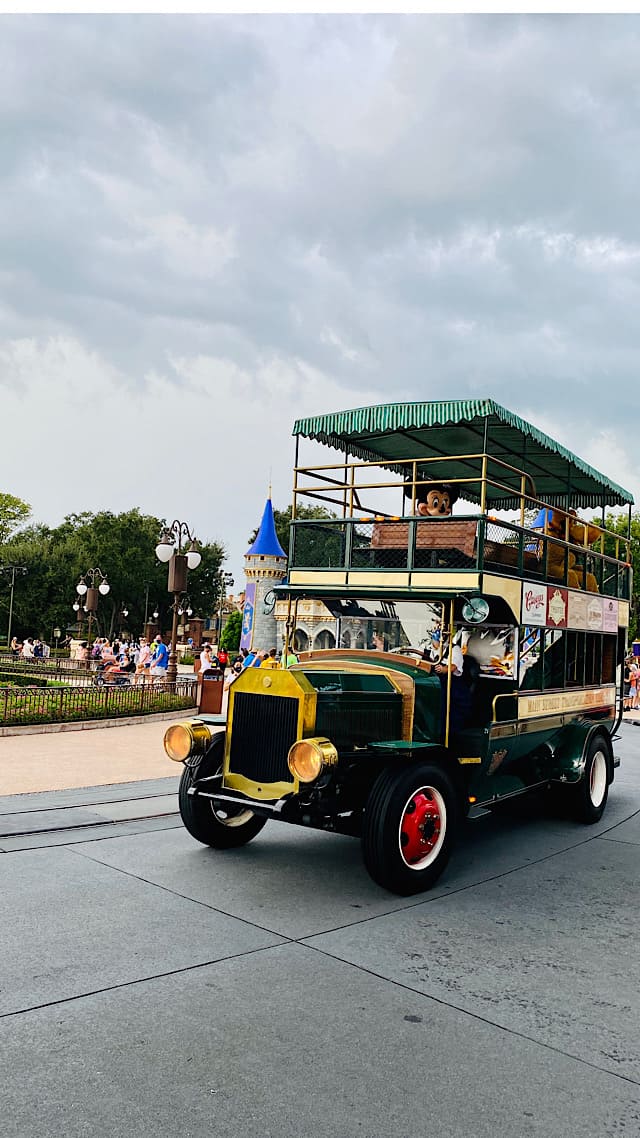 Not only do guests ride Disney vehicles, but characters do too! During the Rainy Day Cavalcade, you'll see them riding down Main Street U.S.A. on the omnibus and other Disney vehicles.
Strolling Down Main Street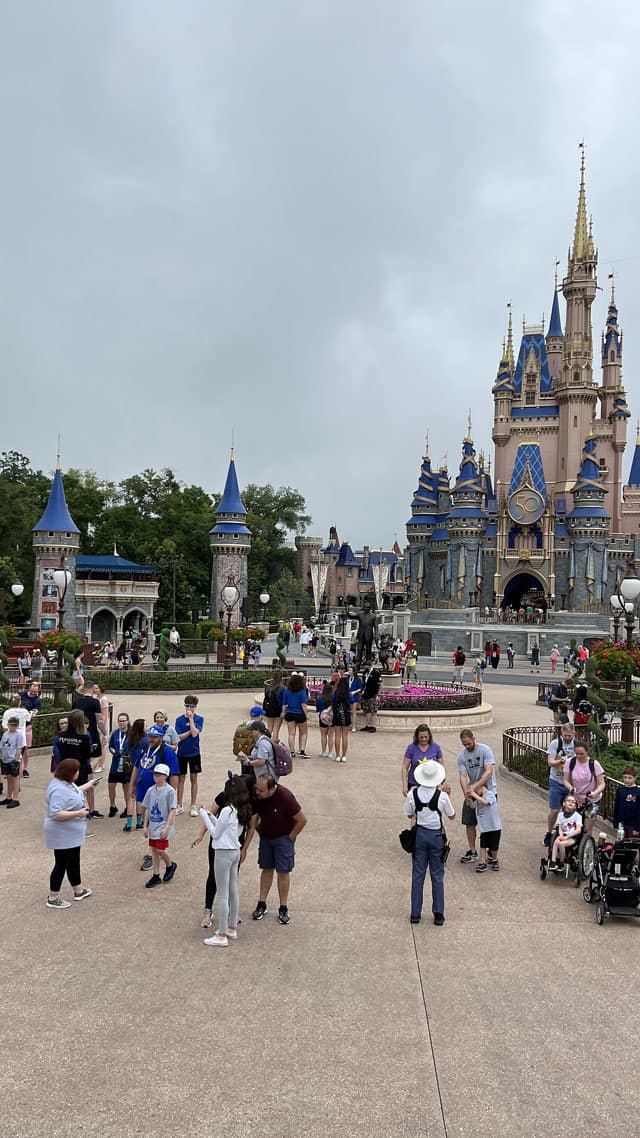 Even though you're in a hurry to get to your favorite ride when you first arrive inside Disney's Magic Kingdom, take some time to take in all of the wonderful details on Main Street U.S.A. Look up because even the windows have their own special tributes. There's no better way to do this than taking the omnibus down the street!
We boarded near the train station and ended at Cinderella Castle which was a magical ride. Just sit back and enjoy the view as you are whisked from one end of Main Street, U.S.A. to the other! Most of the photos in this post were taken from our second story view.
Final Destination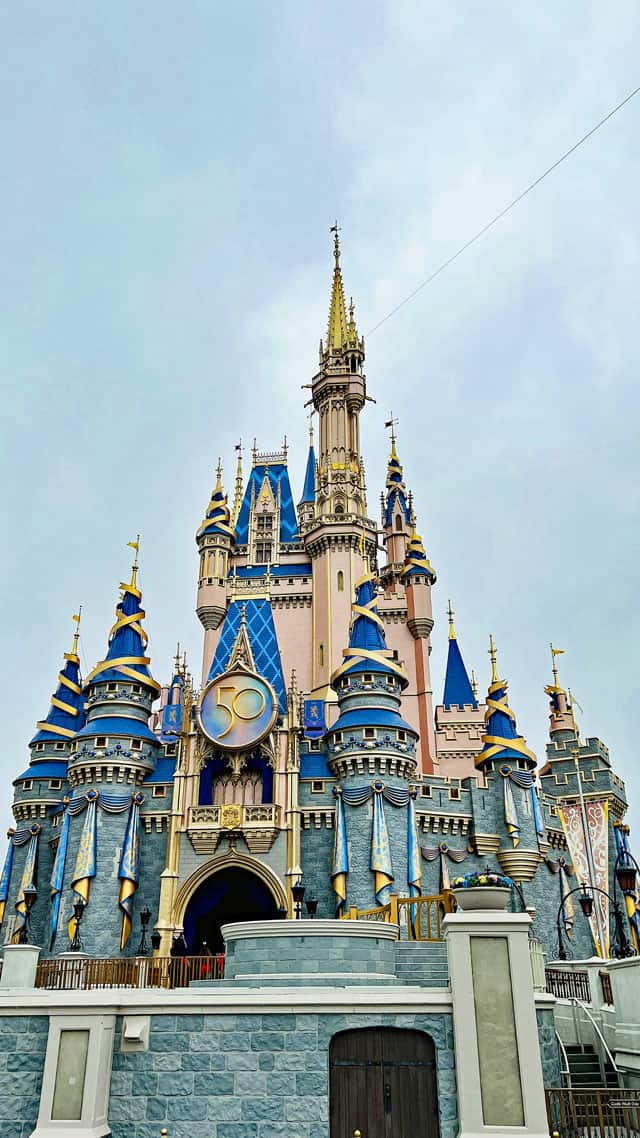 Where else can you be transported to a castle for free? While taking in all of the Main Street U.S.A. sights, we were thrilled to see Cinderella Castle at the end.
When we were dropped off right in front of Cinderella Castle, we (my friend, Nena, and I, Susan) were so thrilled! Our smiles only got bigger as we enjoyed the ride. I hope you'll give it a try on your next visit because it's so fun and doesn't take much time at all.
Have you ridden on the Main Street vehicles? If so, which ones? Do you love this unique experience? Please let us know on Facebook.

Are you planning a vacation? Reach out to our trusted travel agency sponsor Authorized Disney Vacation Planner
Mouse Class Travel
!