More entertainment returns to EPCOT World Showcase now. See where to see both of them before they're gone.
International Food and Wine Festival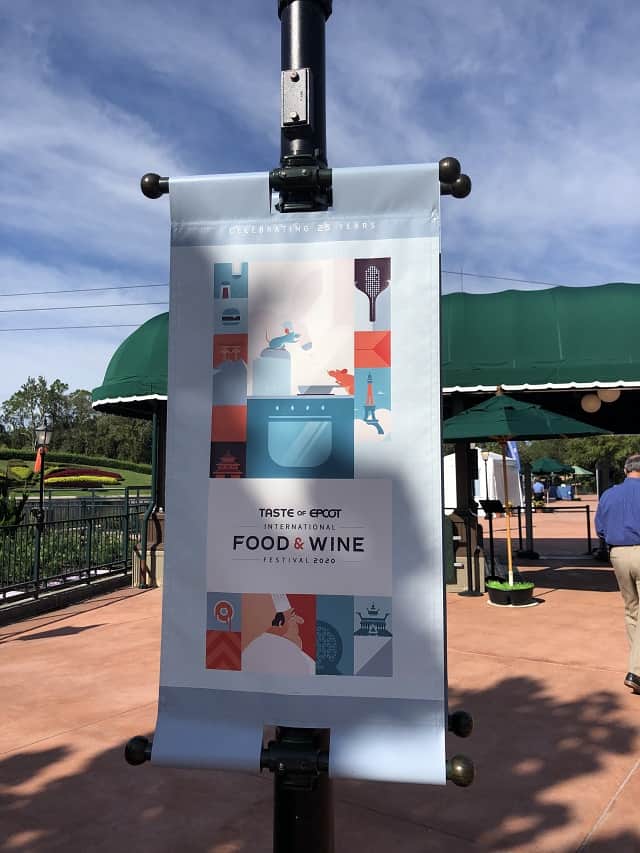 The International Food and Wine Festival returns to Epcot this year! This is one of my (Susan) favorite festivals! Like previous years, the festival includes food booths, concerts, fun activities, and cool merchandise!
Not only that, but Spaceship Earth lights up the sky with a new nighttime display synchronized to Beauty and the Beast's "Be Our Guest." Take a look at the cool video HERE. And, don't forget the unique magic shots here for a limited time. Keep an eye on our Kenny the Pirate blog for lots of Food and Wine Festival reviews, too!
World Showcase Entertainment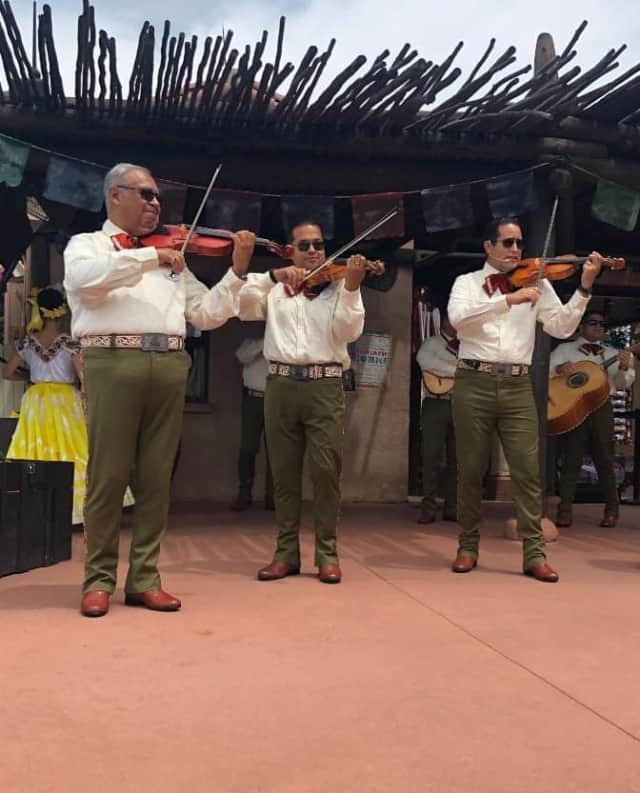 World Showcase is a Guest favorite place to explore at Disney, especially during festivals. When strolling toward Mexico, listen for the Mariachi Cobre band. It's one of the longest playing groups at Disney and always thoroughly entertains guests with their lively tunes.
Not only that, but the Alberta Bound plays on the Old Mill Stage at the Canada pavilion. There's so much to see and do at each World Showcase Pavilion.
Returning Acts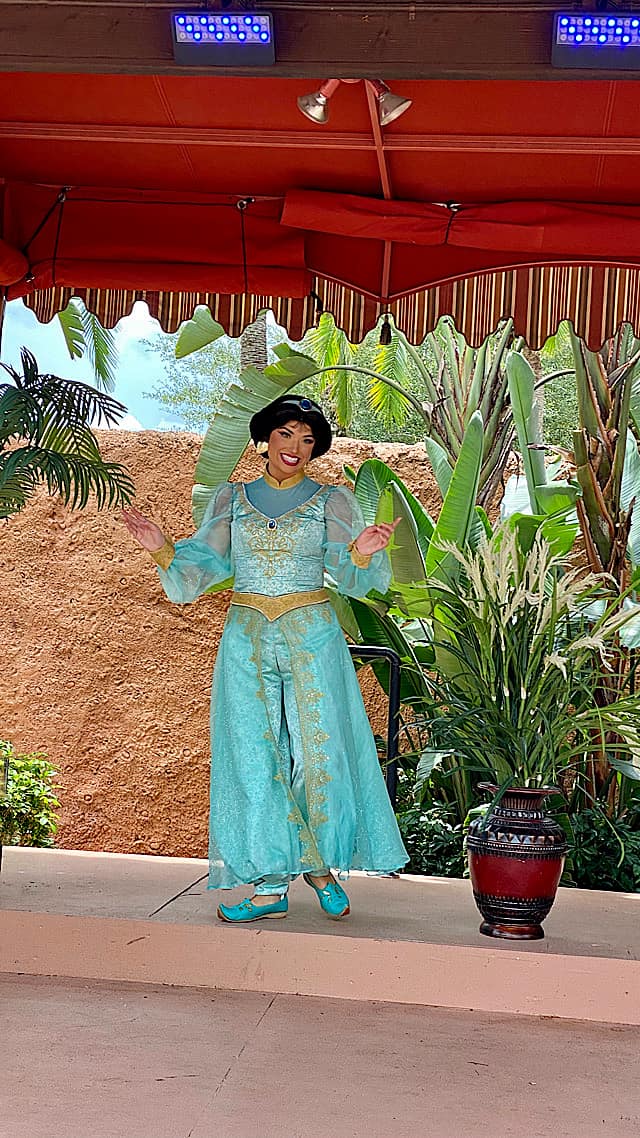 For EPCOT's International Food and Wine Festival, Disney brings back two fan favorite acts. First, travel to the Morocco pavilion to enjoy Atlas Fusion featuring traditional Moroccan music and belly dance performances. Guest participation is encouraged.
Look for this band in the stage shown above at the front of the pavilion.
Atlas Fusion has returned to EPCOT's Morocco pavilion.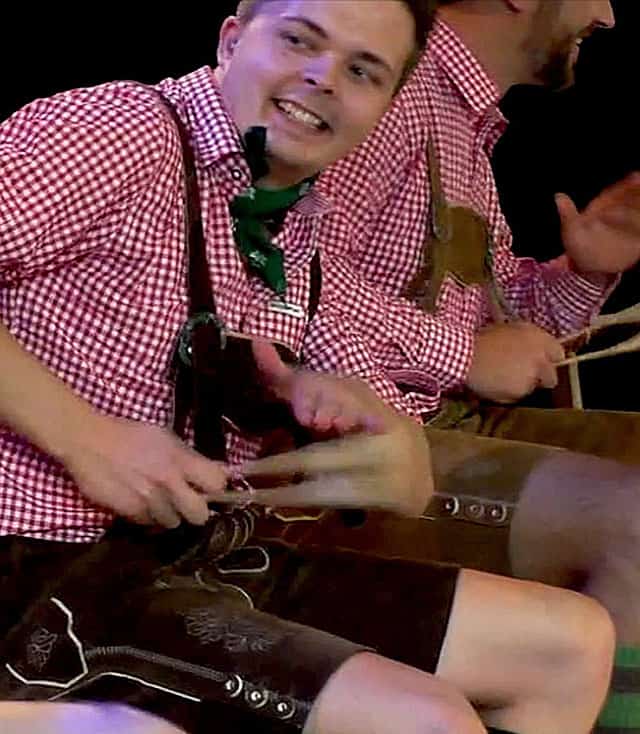 When I visited last year's Festival of the Holiday's, Germany's stage looked so empty. While there were large nutcrackers and poinsettias, it was void of any entertainment.
Now, another interactive band returns to Germany's World Showcase Pavilion for EPCOT's International Food and Wine Festival. We're excited that the super fun Groovin' Alps has returned! Be sure to stop for a bit when visiting Germany.
Groovin' Alps has returned to EPCOT's Germany pavilion.
Are you excited about these acts returning? Which one is your favorite? Please let us know in the comments below or on our Facebook page.