Planning a multi-generational trip? Don't miss this list!
Multi-Generational Disney Trips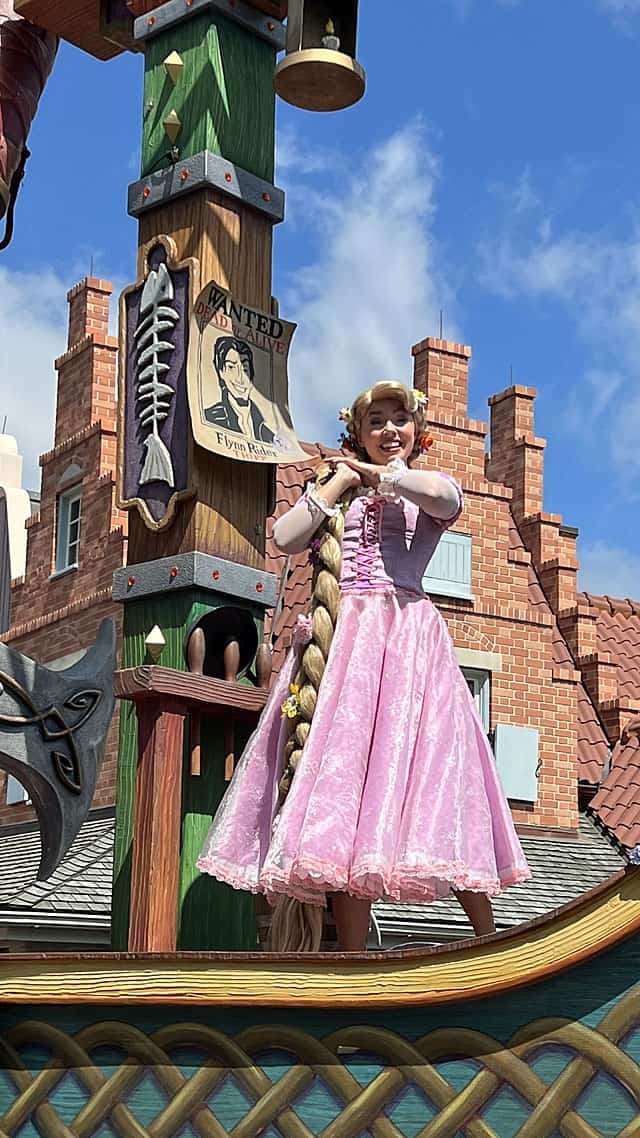 It is so much fun when grandparents come on a Disney trip! Some of my (Jaelyn) favorite Disney memories involve my parents and in-laws and their interactions with my children at Disney World. The magic of Disney, for me, lives in experiencing the park with my family, and multi-generational trips just add to this fun!
Another great perk of taking multi-generational trips with young kids is the extra hands! When you travel with extra adults, it seems exponentially easier to manage all of the children and their own individual needs.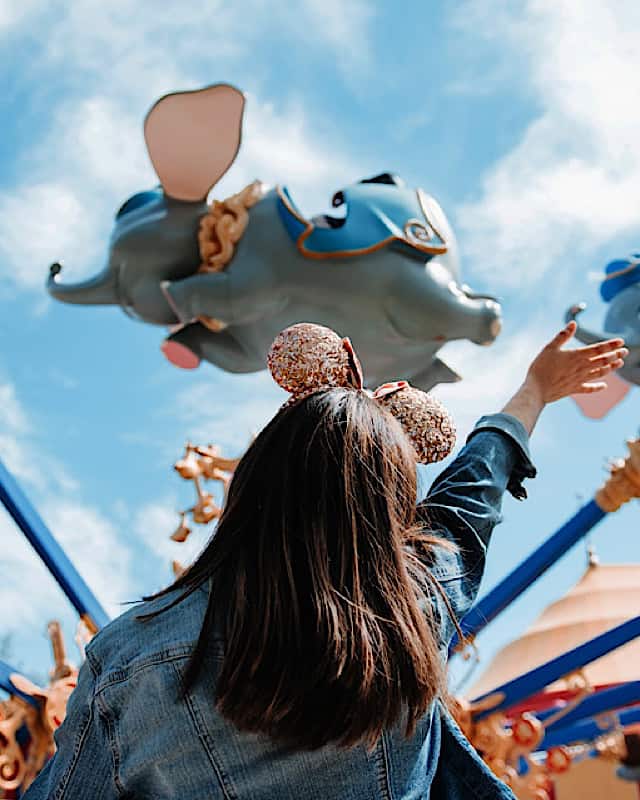 Grandparents and grandkids can truly find some unique non-park experiences where core memories can be made. Read on to find out about the top five non-park experiences for one on one time between grandparents and grandkids.
As a side note, these one on one experiences really are great for any travel group! These are just particularly great options to use when the parents have a date night planned or plan to bring the older sibling to the park for some of the bigger attractions.
Plan a Fun-filled Meal for Quality Time and Memories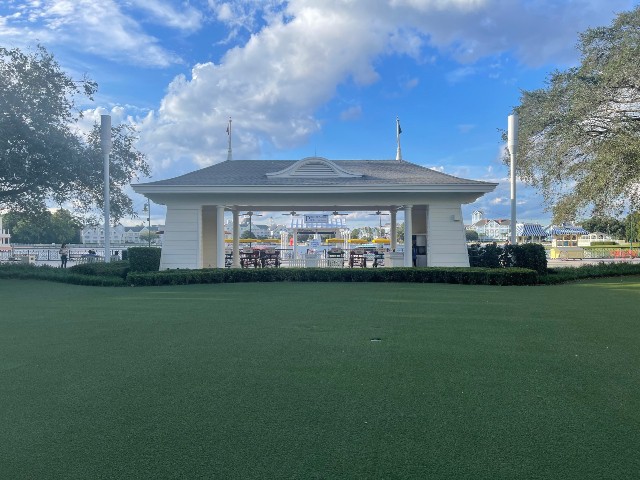 Grandparents and grandkids are sure to enjoy a special meal for one on one time together. This can be as extravagant or as simple as you'd like! Depending on your resort, it might be easy to schedule a quick breakfast at Chef Mickey's or another character dining location to enjoy together.
Or, if you are looking for something a little less scheduled, a picnic dinner is always a hit! At Disney's Boardwalk, for example, grandparents and grandkids could enjoy a pizza from the Boadwalk pizza window with a picnic on the Village Green. Even grabbing ice cream together one one one could make for a great memory.
No matter which option you choose, grandparents and grandkids are sure to enjoy the conversation, togetherness, and memories that come from sharing a special meal at Disney World!
Splash Around in the Pool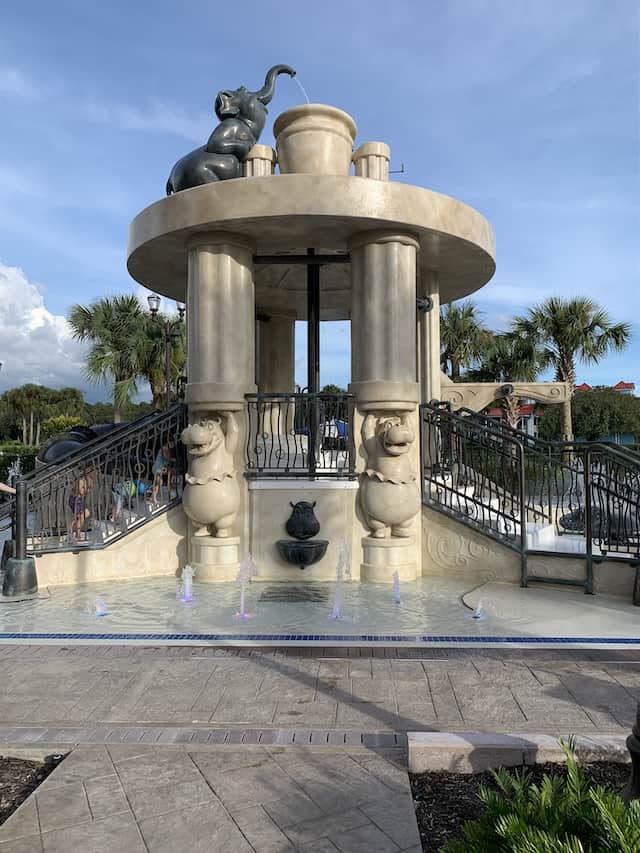 My five year old son loves to swim with his grandparents at home. The only way to make swimming more magical for him is to swim at Disney! He loves the themed pools, splash pads, and slides. We have an upcoming trip to the Boardwalk and Riviera in June and he is most excited to go down the keister coaster at the Luna Park Pool with his grandpa!
Many of the Disney resorts have excellent locations for the youngest babies and toddlers to play in the water as well. The Riviera resort has a great splash pad that would be a perfect place to venture for grandparents and toddlers!
Grandparents and grandkids of all ages can plan some fun one on one time at the pool at their resort as an easy way to spend some quality time together.
Check out a Game of Mini Golf
Disney World has two different mini golf areas: Fantasia Gardens and Fairways at the Swan Hotel and Winter Summerland Miniature Golf at Blizzard Beach. Either mini golf area would be an excellent place for grandparents and grandparents to visit! Mini golf is an easy activity that families of all ages can enjoy together.
One of the best things about planning a mini golf excursion for grandparents and grandkids is that it takes very little planning. Walkups are welcome at either location for some last minute Disney-themed mini golf fun!
Try Some Unique Recreation at Your Resort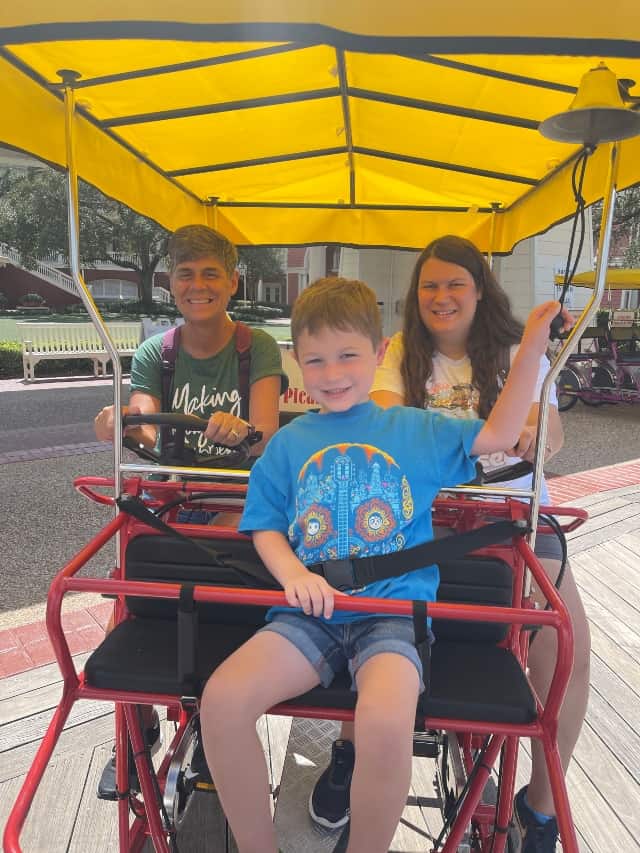 Each and every Disney resort has unique recreation opportunities that grandparents and grandkids can take advantage of during a resort stay. At the Boardwalk, for example, guests can rent surrey bikes and take a bike ride around Crescent Lake. This is actually an activity that my mom, son, and I did during our last stay at the Boardwalk and it was a blast for all of us!
Another resort that has unique and fun recreation to enjoy is the Wilderness Lodge. Tucked right behind Geyser Point Bar and Grille next to the Bay Lake shore is a great open air space with a pool table, ping pong, and foosball table. There are also chairs and seating right on the shore of Bay Lake for watching the Electrical Water Pageant. This would be a great space for grandparents and grandkids to just hang out and relax under the stars!
Catch a Movie Under the Stars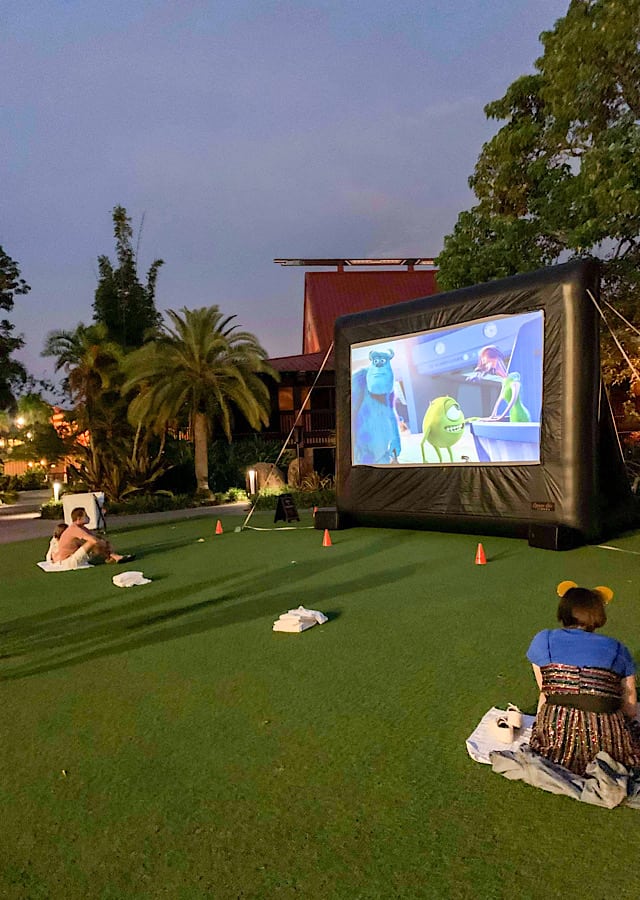 Disney resort hotels offer so many non-park experiences for guests to enjoy. One of my favorites is the Movies Under the Stars program. What's better than watching a favorite Disney movie while staying in the magic?
Grandparents and grandkids can head down to catch a movie, eat some snacks, and just enjoy the atmosphere together. This also takes no advanced planning and would be so easy for all ages to enjoy together.
At the Wilderness Lodge in mid-March, they were even offering popcorn for sale to go along with the viewing of Frozen. What a perfect and easy way to spend the evening!
Multi-generational Trip Advice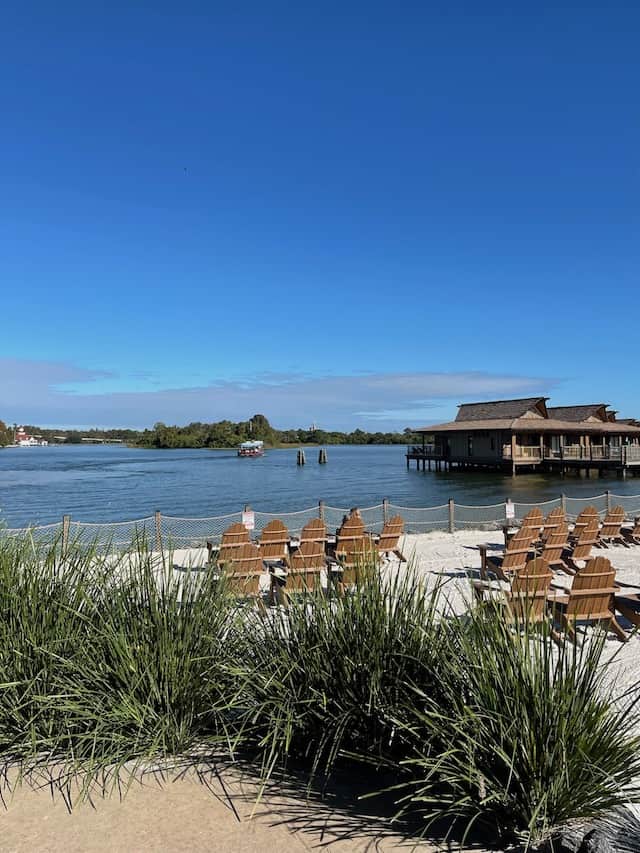 In general, when traveling with a multi-generational group, it is important to keep everyone's needs in mind. If grandparents need to take a slower pace, plan some rest time at the resort. Sometimes grandparents might even be the perfect candidate to take a toddler back to the room for a nap so they can get a nap too!
Multi-generational trips might also require different types of resort accommodations. Sometimes grandparents might want their own individual space, so two rooms might be a good fit. Other trips or groups might prefer the flexibility provided by a one or two bedroom villa or family suite.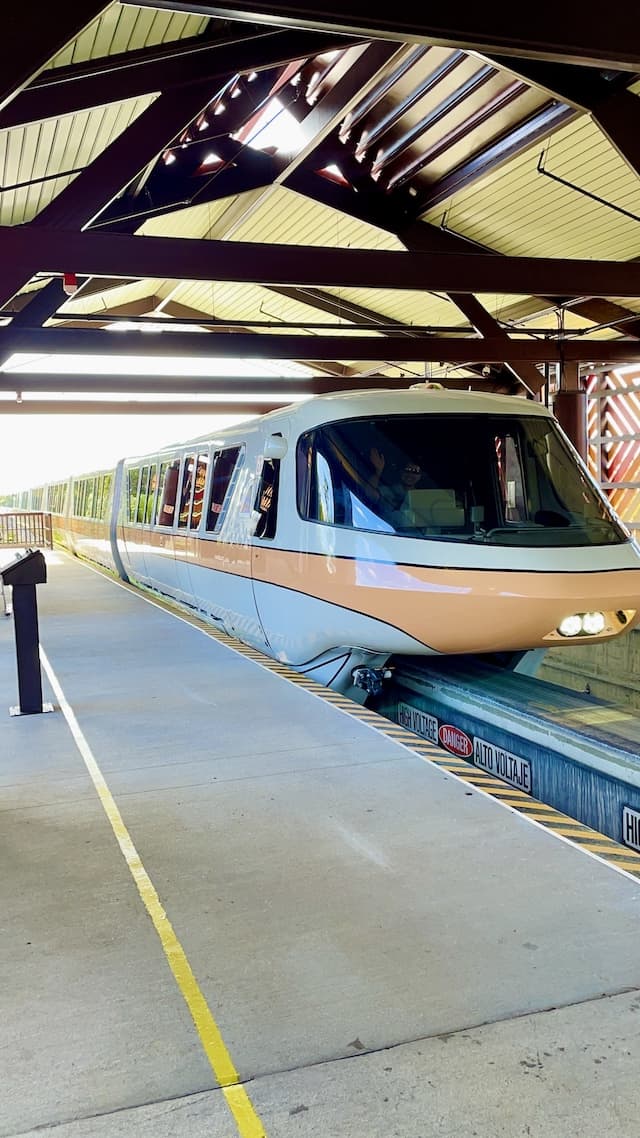 Finally, consider transportation options when bringing multiple generations on a family trip. It might be most convenient to stay somewhere walkable like Boardwalk, Beach Club, or the Contemporary. The monorail and Skyliner resorts also offer convenient access between resort and theme park.
Have you ever taken a multi-generational trip? What are your best tips and advice for memorable experiences for grandparents and grandkids that stretch beyond the parks? Comment below or on our Facebook page to share your thoughts!

Are you planning a vacation? Reach out to our trusted travel agency sponsor Authorized Disney Vacation Planner
Mouse Class Travel
!