Have you wondered about the new Disney Genie+ and Individual Lightning Lane services? Do you need to add them to your trip? Check out this review to see why we purchased the Individual Lightning Lane and discover if it is worth the additional cost.
Disney Genie+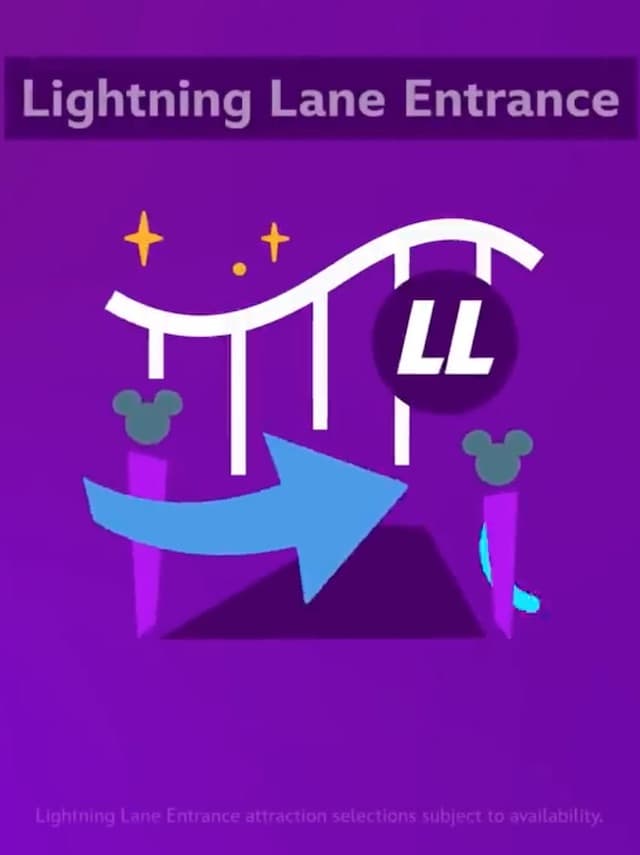 Just to give a brief review, Disney Genie+ is a new system that was introduced to Walt Disney World in October 2021. The Disney Genie+ is a one day fee add-on where you can access even more attractions with shorter wait times for $15.98 (including tax) per day per Guest. See which attractions are included in this Lightning Lane access HERE.
You can check out my (Donna) full review as I used Disney Genie+ HERE. Also be sure to check out this great article to see if Disney Genie+ is useful on a family vacation HERE.
The Disney Genie+ covers many attractions, but there are select attractions in each Disney Park that are not included in the Disney Genie+ attraction list. These select attractions can be be purchased separately with the Individual Lightning Lane.
Individual Lightning Lane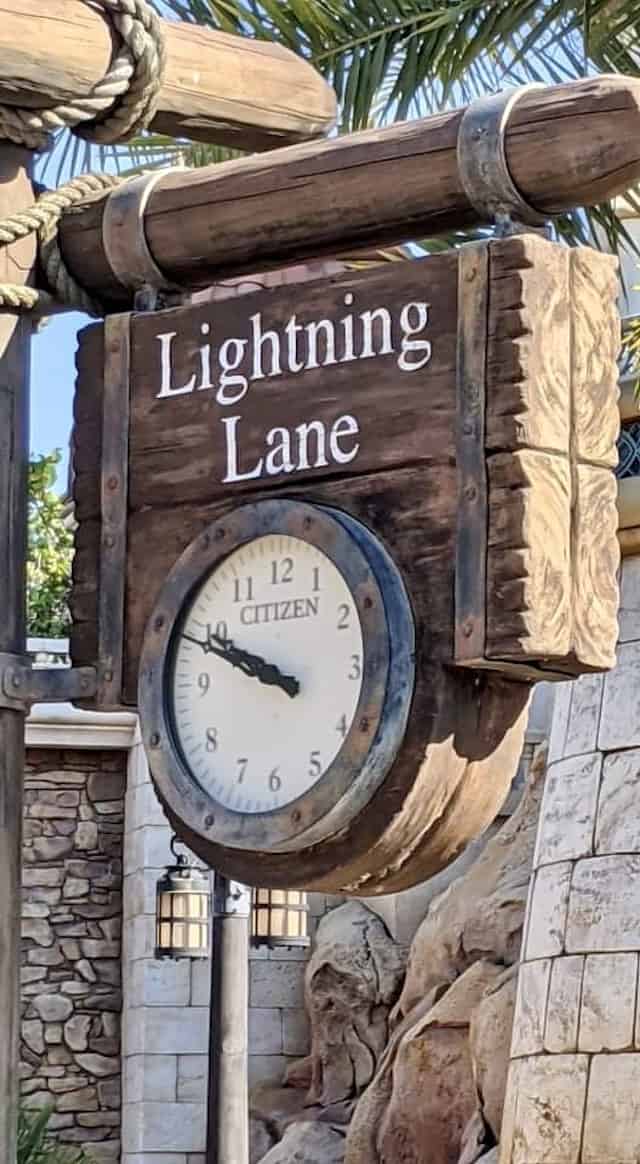 The Disney Parks share, "For some of our most highly demanded attractions, Lightning Lane entrance access is available to purchase individually. Guests may purchase and select an arrival window one at a time for up to 2 attractions a day. This option is available for all Guests—with or without Disney Genie+ service."
You do not have to purchase Disney Genie+ in order to make an Individual Lightning Lane selection. You and the members of your traveling party can book 2 Individual Lighting Lane attractions per day. If you have a Park Hopper ticket, you may make Individual Lightning Lane selection for 2 different parks.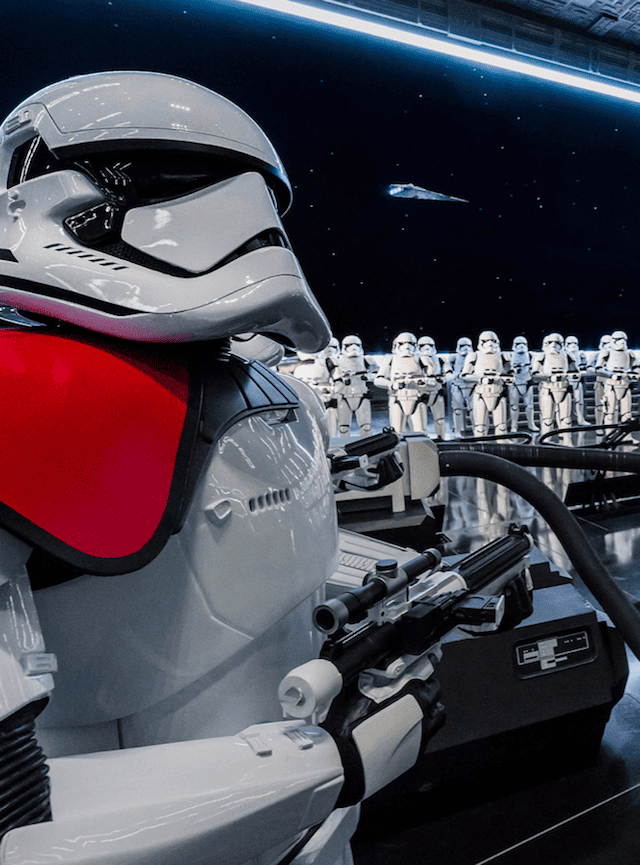 Recently, Walt Disney World changed a few Individual Lighting Lane attractions to now be included on Disney Genie+. The current list of Individual Lightning Lane Attractions are as follows:
Walt Disney World
Seven Dwarfs Mine Train (Magic Kingdom)
Remy's Ratatouille Adventure (EPCOT)
Rise of the Resistance (Disney's Hollywood Studios)
Flight of Passage (Disney's Animal Kingdom)
Disneyland
Rise of the Resistance (Disneyland)
Web Slingers (California Adventure)
Radiator Springs Racers (California Adventure)
Individual Lightning Lane Pricing
Guests were quite vocal when Disney first announced that the Disney Genie would be replacing the once free FastPass+ service. When the Individual Lightning Lane first debuted in Walt Disney World, Guests were shocked at the initial price of select attractions.
Individual Lightning Lane pricing will vary by date, attraction, and park. As the Park capacity grows around weekends and holidays, the price of Individual Lighting Lane attractions increase as well. The question is, "Is it really worth paying for an Individual Lightning Lane?"
Should I purchase Individual Lighting Lane?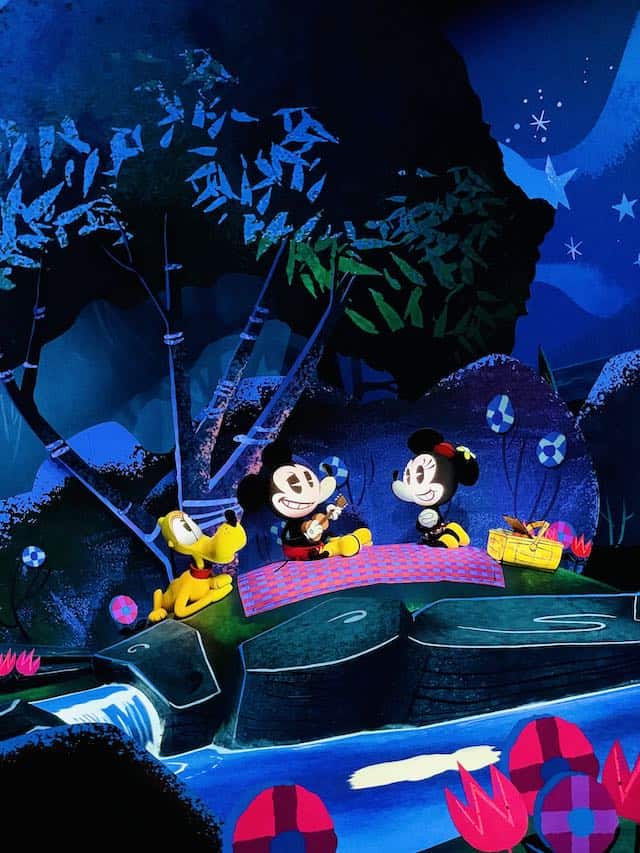 I (Donna) will admit that I initially thought that I would never purchase Individual Lightning Lane. In my mind, rope dropping and utilizing touring plans on Character Locator would prevent the need to purchase the Individual Lightning Lane. This was a great plan until temporary closures derailed even our best laid plans.
A few attractions occasionally experience technical issues that cause the attraction to temporarily close. Primarily at park opening, it seems that Rise of the Resistance and Mickey & Minnie's Runaway Railway in Walt Disney World and Radiator Springs Racers in California Adventure have a few temporary delays.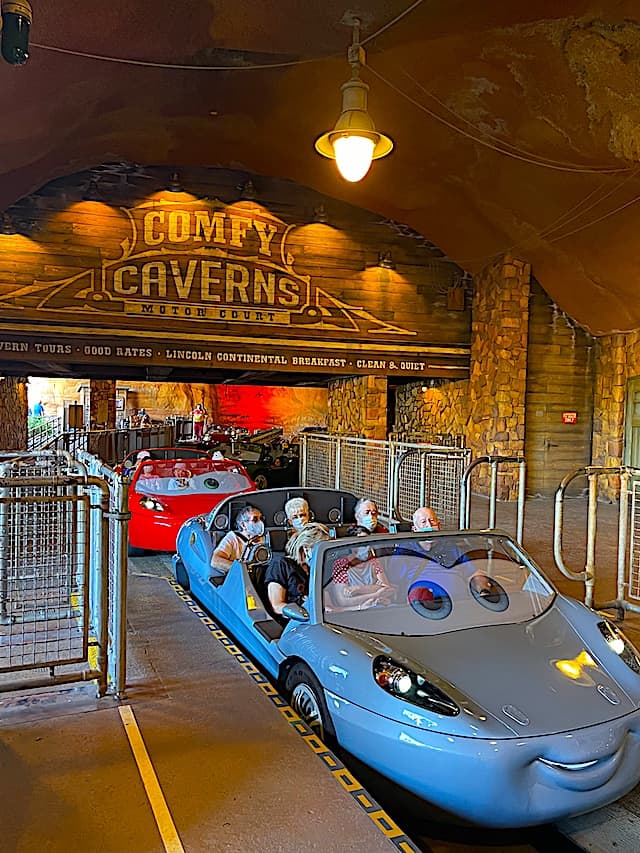 This can be disappointing for Guests hoping to rope drop these popular attractions. My (Donna) family recently visited Disneyland and California Adventure. It was a dream for my children to enjoy these parks and for my son to ride on Radiator Springs Racers. He was a huge Cars fan when he was younger and this was the one attraction that he prioritized.
We visited Disney's California Adventure for 2 days. Prior to our visit, I had watched the wait times at both parks. It appeared that many times Radiator Springs Racers did not open at park opening. Unfortunately on our first day visiting, this attraction was temporarily closed.
Once it opened, the line grew quickly. Finally, we jumped in line with the posted wait time being 57 minutes. In reality we waited 1 hour and 22 minutes. But who is counting when you are waiting in an unimpressive queue line with your family?
Why we purchased Individual Lightning Lane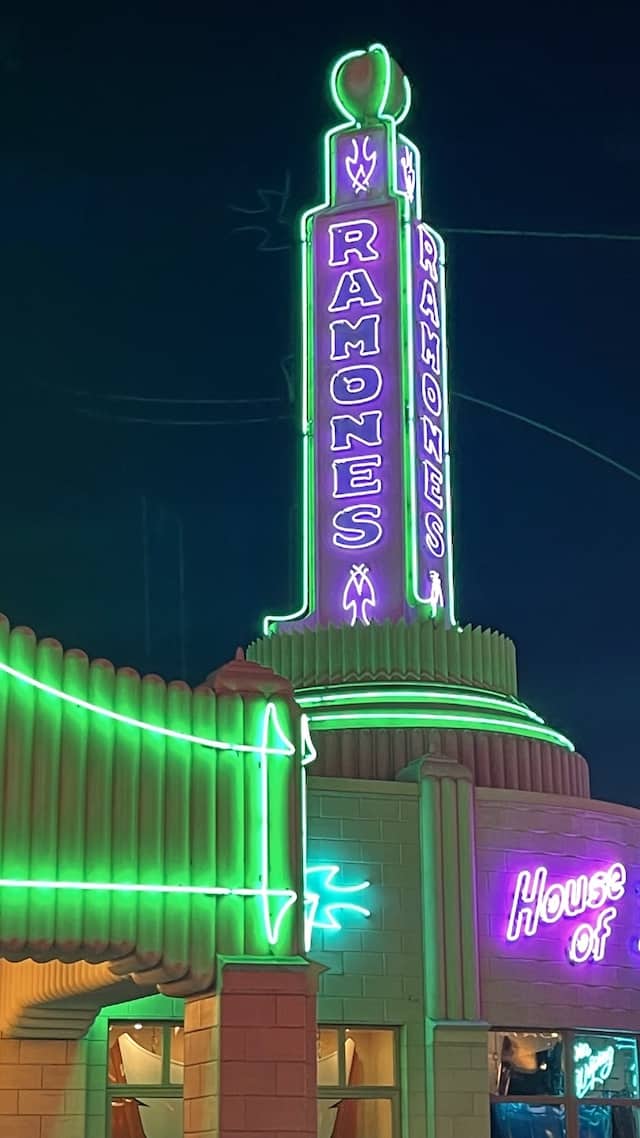 In the end the wait was well worth it, Radiator Springs Racers is simply amazing. Our whole family wanted to ride this attraction again, but this time in the evening. Cars Land comes alive at night with the neon lights aglow. This first day we continued to see the wait times grow longer as the sun set.
On our second day at California Adventure, I decided that we would just purchase the Individual Lighting Lane for Radiator Springs Racers for that night. For the day that we were in the Park, the price for the Individual Lightning Lane was $7. Previously I had noticed that Individual Lightning Lanes did not sell out for this attraction.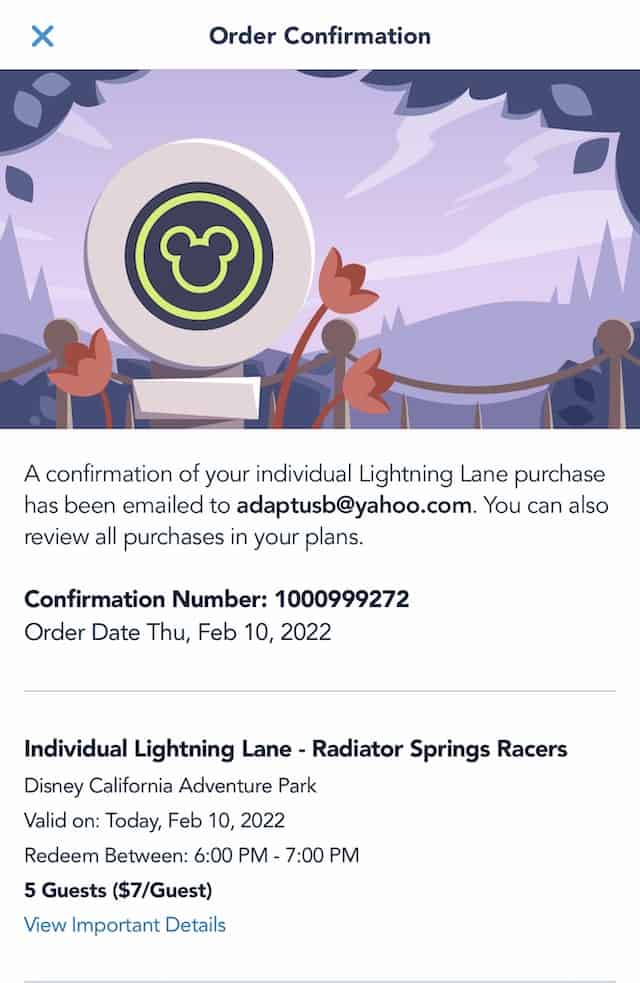 Throughout the day, I continued to check the My Disney Experience app. When I clicked on the Tip Board, the next Individual Lightning Lane time appeared. With the goal, to ride this attraction at night, I continued to wait. At 3:30pm, the ideal time slot was available to redeem between 6:00pm and 7:00pm.
We easily checked in at the Lightning Lane entrance and waited less than 10 minutes to race on the Radiator Springs Racers. The posted wait time was 105 minutes for this evening.
Although I had been adamant against purchasing this, I would purchase this again especially for that price. We easily checked in at the Lightning Lane entrance, and waited less than 10 minutes to race on the Radiator Springs Racers. The posted wait time was 105 minutes for this evening.
When is the Best Time to Purchase Individual Lightning Lane?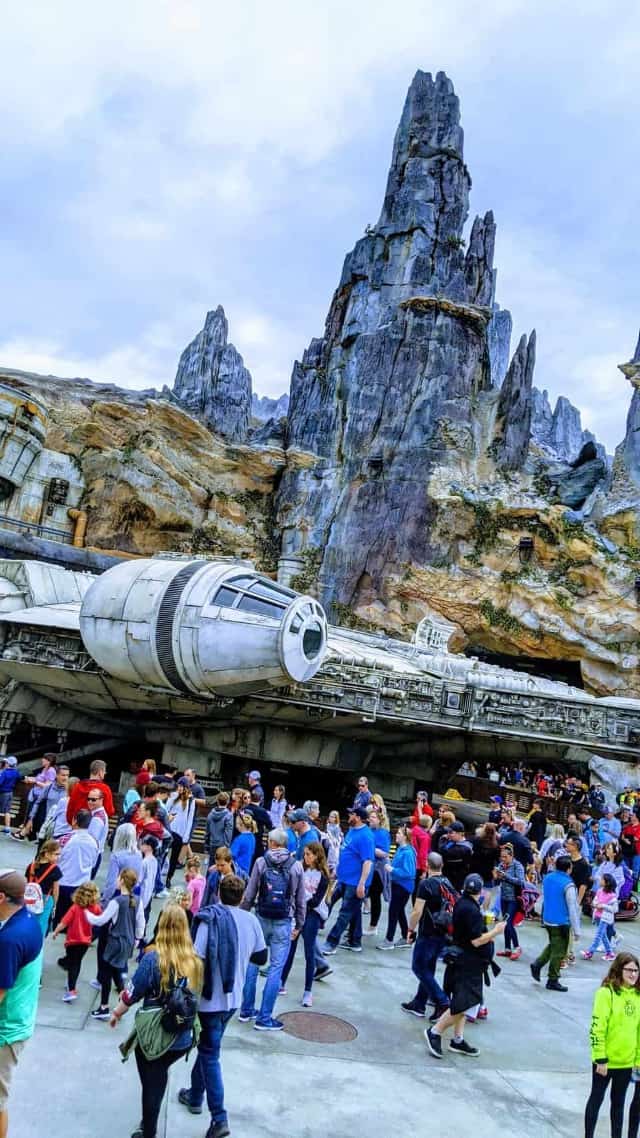 This strategy worked well for us, but I had followed the wait times and Individual Lightning Lane availability. At Walt Disney World, this strategy will not work for many of the most popular attractions. Disney Resort Guests have an advantage in making Individual Lighting Lane selections.
For on-site guests, they can begin booking their Individual Lightning Lane attractions at 7am.  Guests who are not staying at a Disney Resort can only make their first Individual Lightning Lane selection at Park opening. It is important to note that you cannot modify your selection for an Individual Lightning Lane.
For on-site guests, they can begin booking their Individual Lightning Lane attractions at 7am.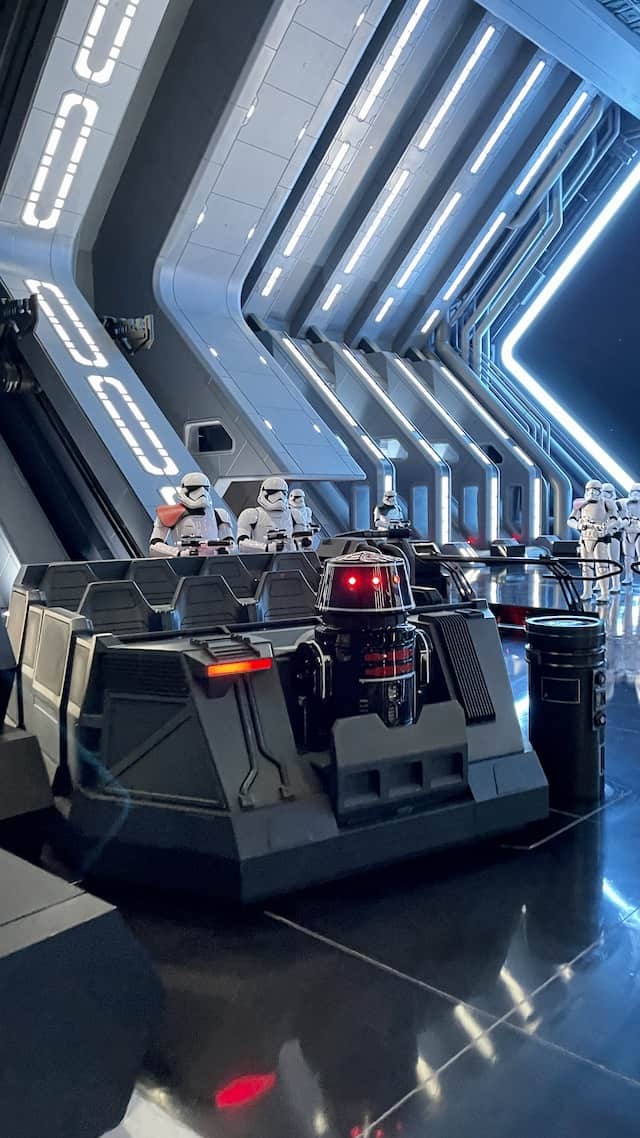 This is a non-refundable purchase and no changes or modifications can be made. We all know that Rise of the Resistance doesn't have the best track record for dependability. So what happens for Resort Guests who purchased an Individual Lightning Lane for Rise of the Resistance with a late afternoon return time?
Some guests have reported that Disney provided them with a Disney gift card for the purchase amount when the ride experienced an extended closure. If an attraction is high on your priority list, you may want to select the earliest return time possible.
What do you think of the Individual Lightning Lane? Have you used this before? What attraction do you think you would purchase an Individual Lighting Lane for? Share your thoughts with us on our Facebook Page.