The Sunrise Yoga at Princess Weekend looked like an amazing time. If you are planning to participate in the Springtime Surprise Sunrise Yoga, there are some things you need to know! Read on for all the details.
runDisney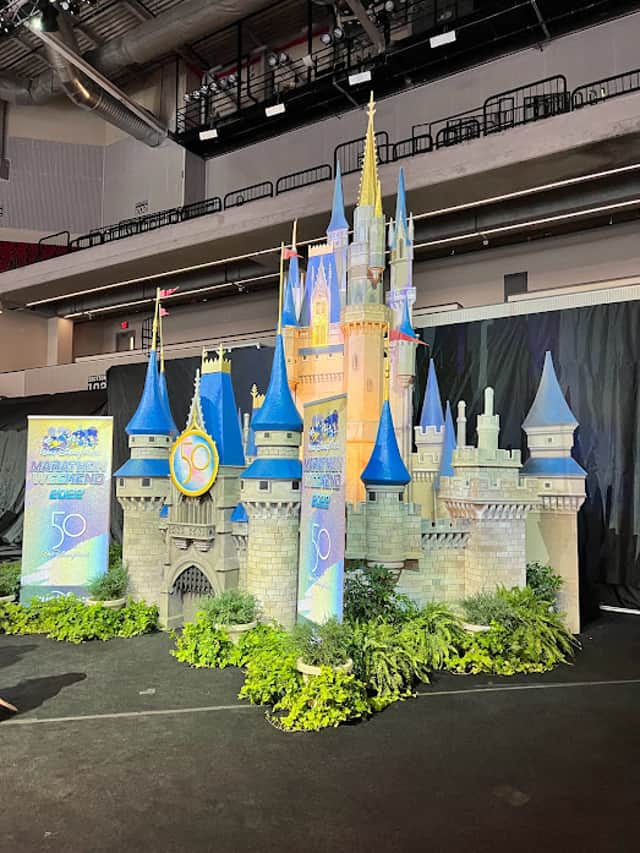 It is so much fun to visit the most Magical Place on Earth, but imagine running through it! runDisney gives runners of all abilities the opportunity to RUN through Walt Disney World! runDisney races offer a race experience like no other. Runners get Disney magic at every mile, including character sightings and other race entertainment.
runDisney races are among my favorite races! Even though these race may be treated more like a victory lap, they are so much fun! I (Heather) know I can't wait for my next runDisney race. Check out my latest runDisney race over Marathon Weekend.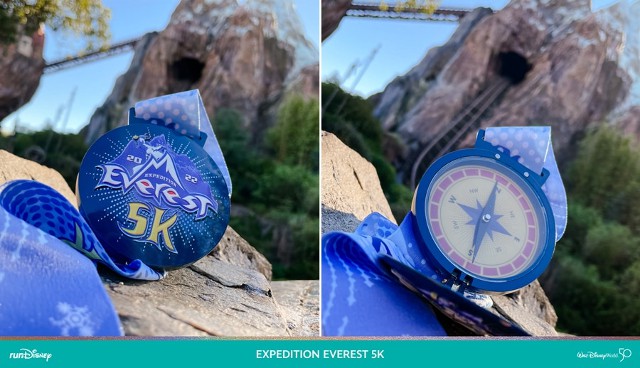 The best part of runDisney races? There are different distances so there is a race for almost anyone. They also are welcoming to runners of all levels! You will see runners and walkers out there putting in those Magical Miles.
Not sure what to pack for your runDisney race-cation? Check out my five must-pack items. Planning on getting in some warm-up or shake-out runs? Check out my where to run guide when visiting Walt Disney World.
I also have made a list of TEN THINGS all runDisney runners should know. You can read that HERE. Want to get that perfect race photo? Read my FIVE tips to get a better race photo at your next runDisney race!
Springtime Suprise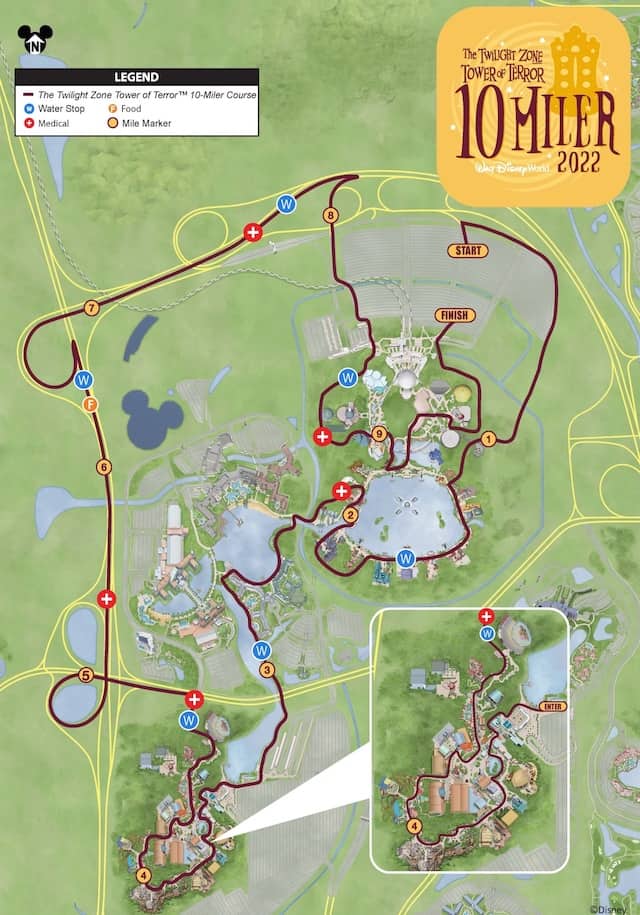 The Springtime Surprise is set to take place March 31, 2022 – April 3, 2022. The weekend will include a 5K, 10K, and 10 Miler. Register for the challenge and complete all three events to receive a FOURTH medal! Runners are able to participate in these races in-person or virtual.
The Springtime Surprise will be celebrating Yestermorrow. runDisney shares:
"What better way to celebrate Walt Disney World Resort's 50th anniversary than with a run down memory lane. During the inaugural 2022 runDisney Springtime Surprise Weekend you'll wind your way through Walt Disney World Resort on some familiar fan-favorite courses, including Expedition Everest 5K, Race for the Taste 10K and The Twilight Zone Tower of Terror™ 10-Miler—with some new twists and turns."
For a full list and details of the Springtime Surprise events click HERE. Want to check out those Springtime Surprise medals? See them all HERE. Check out the Digital Event Guide HERE and a look at the all Springtime Surprise Course Maps HERE.
Sunrise Yoga Transportation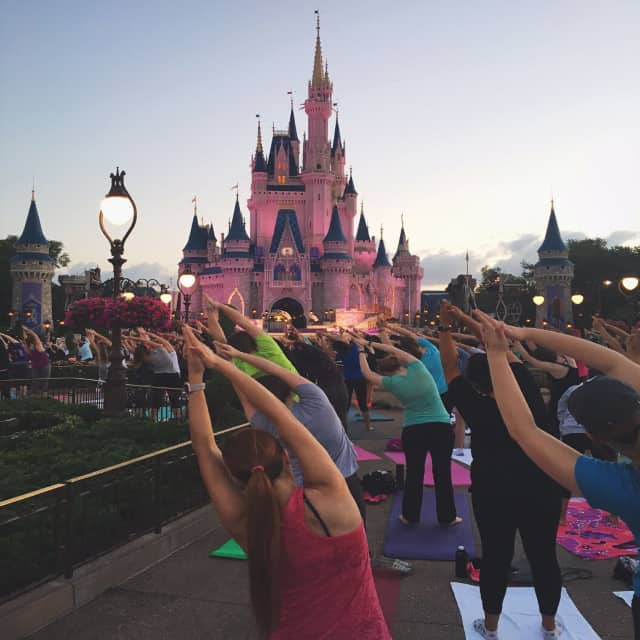 There will be LIMITED transportation to the Sunrise Yoga. Participants will need to be at the designated bus stop at their Disney Resort Hotel for pick up at the specific time (see picture below for Resort pick up times).
If participants are not at the bus stop at the designated time, they will need to find their OWN TRANSPORTATION.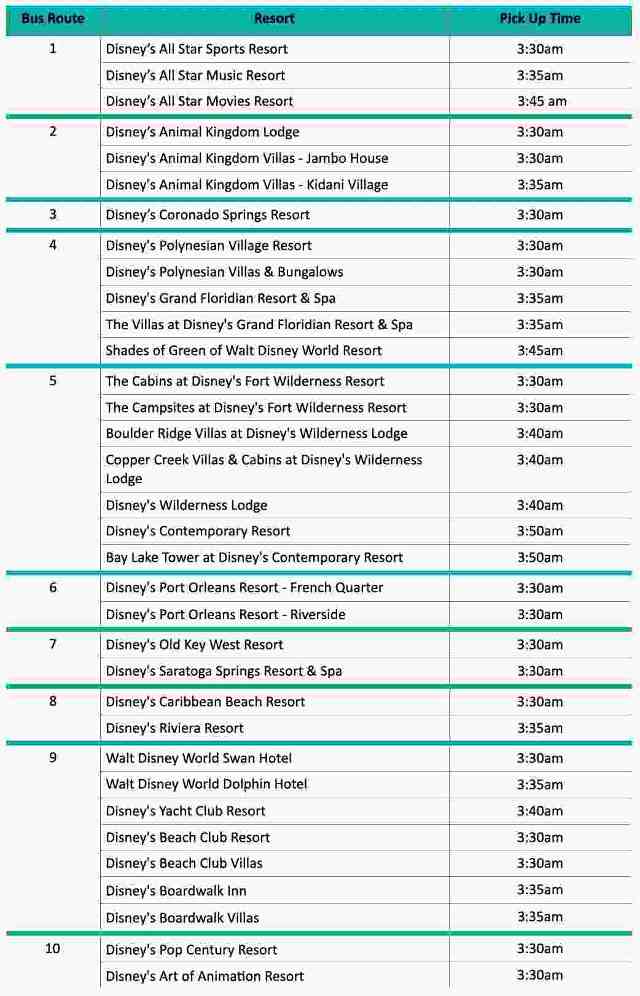 There will be limited transportation to the Sunrise Yoga event. The walking paths to Magic Kingdom will be CLOSED.
Another important reminder: All participants must check in at Disney's Transportation and Ticket Center. Check-In Begins at 4:00 AM. If you are staying at a resort that you can walk to the Magic Kingdom, you must still check in at the Transportation and Ticket Center. All participants will use the ferry to get to the Magic Kingdom. The walking paths to the Magic Kingdom will be CLOSED.
Participants will ride event buses that will drop them off at Disney's Transportation & Ticket Center for Yoga check-in. To return to your Disney resort, buses will pick-up participants from the Magic Kingdom bus loop.
What do you think of the transportation to the Sunrise Yoga Event? Let us know on the Kenny the Pirate Facebook page. Don't forget to join the KtP crew page, too!