Calling all royal runners! Are you ready to run during the 2022 Princess Half Marathon Weekend? Here are 10 things every Princess Half Marathon Weekend runner should know!
Preparing For Race Weekend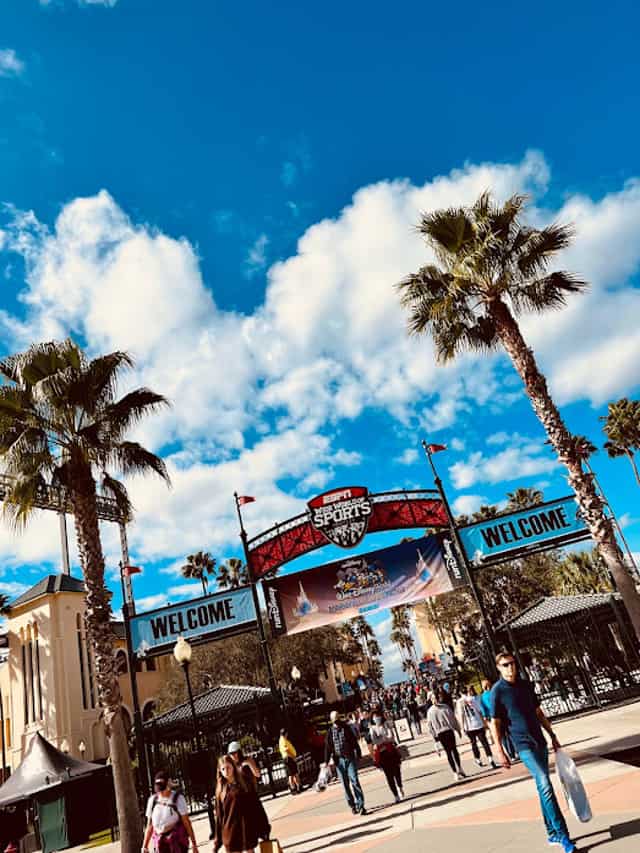 I (Heather) know that being prepared for a race can really help calm my nerves. I have compiled 10 KEY tips to help you have a fun and smooth race! Regardless if it is your first runDisney event or tenth, runDisney events are always magical. It is a race like no other!
These key bits of information have helped me have great races. I hope you enjoy the tips and have a great race weekend. I'm cheering for you all!
1. Expo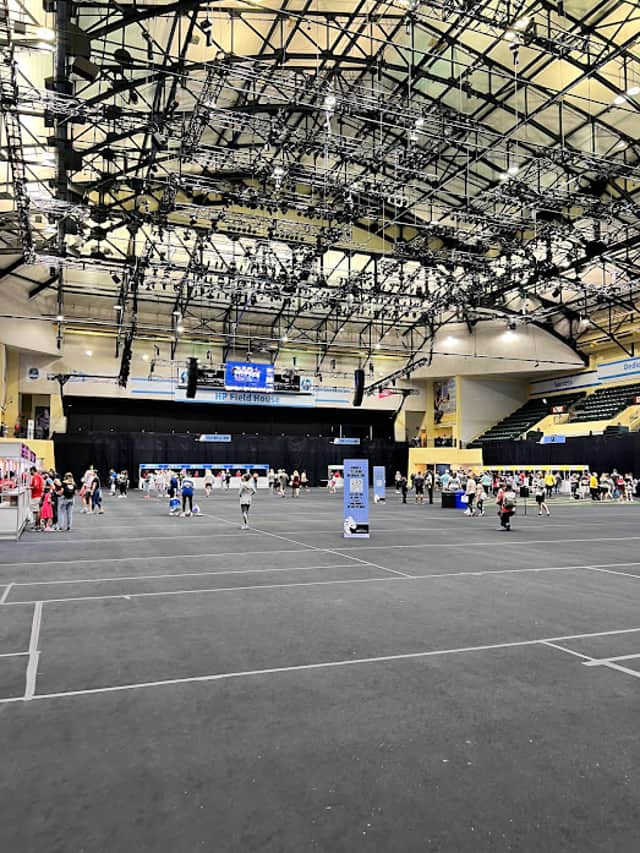 The expo is not just for bib pick up. It has so much more to offer. You can purchase event specific and general runDisney Merchandise. Other vendors will also be there with helpful race gear. If you forgot anything for your race day, you will most likely be able to grab it here.
In previous years (before the park closure), the Expo would offer special activities. For the 2020 Princess Half Marathon Weekend Races (LAST IN PERSON RACE before the shutdown) they offered:
Yoga
Ask Jeff with Jeff Galloway
Runner Pints and Pours
Animation Academy
Foam Rolling and Stretching presented by AdventHealth
Pin Trading
Card Creation Station Supporting the Children's Miracle Network Hospitals
Unfortunately, none of these amazing opportunities have returned (in the same way they were) with in-person racing. I hope that we will continue to see more offerings at the runDisney event Expos as time goes on.
2. Walking to and from the Start and Finish Lines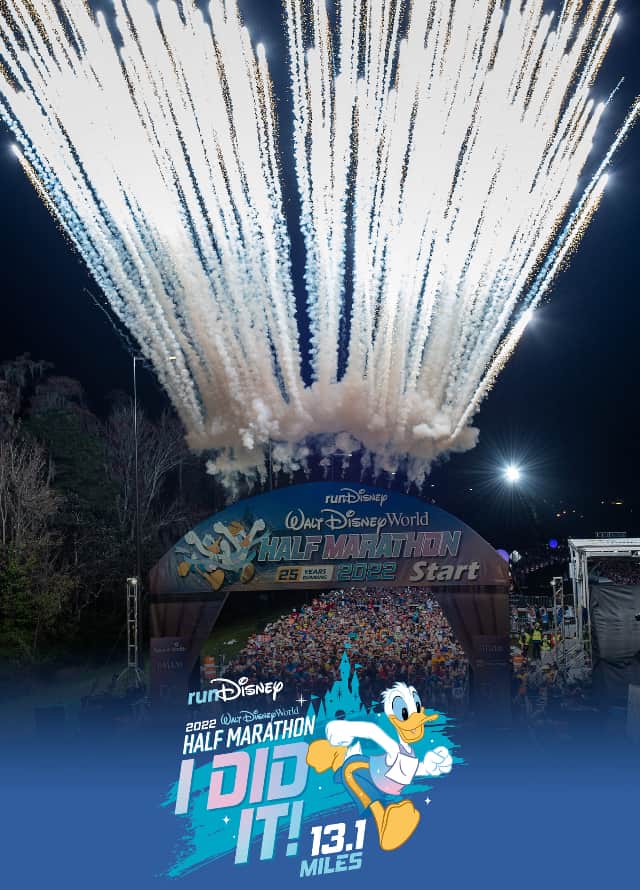 It's finally here! It's race day! You have done the training and are ready to run your race, but did you know that the buses don't drop you off close to the corrals?
You will find that you will walk 1-2 miles from where runDisney transportation drops you off to where the actual start line is. That is a lot of extra walking! Buses drop runners off so they can go through regular EPCOT security before walking out to the staging area.
There is a staging area that you will need to go through prior to getting to your start group. The walk out to the starting groups for the Princess races does not seem as long as Marathon Weekend this year.
BE PREPARED – YOUR WALKING BEFORE AND AFTER THE RACE COULD BE LENGTHY!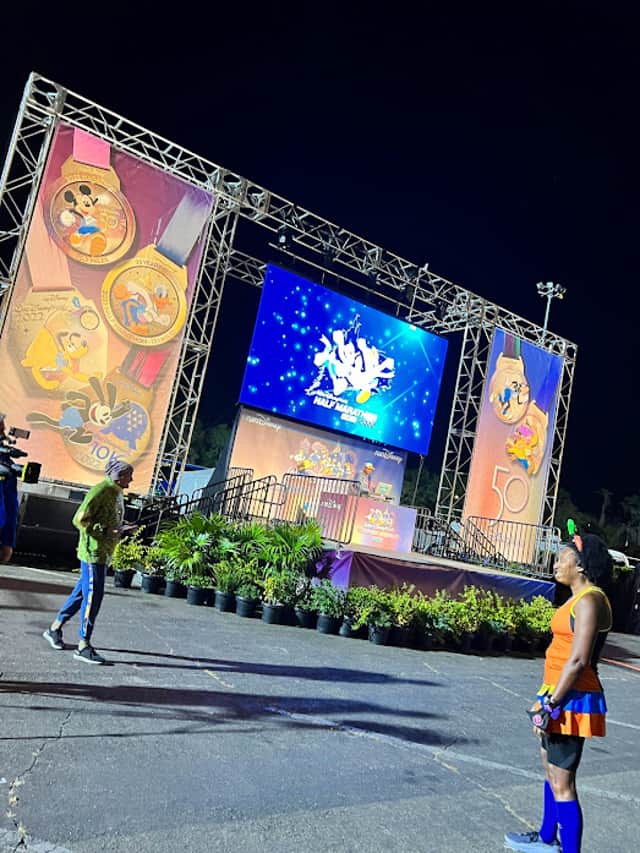 There are several Start Groups and several waves in some of the larger groups. Your exact start time will most likely not be the official race time. There are about 2-3 minutes between each wave.
Since in-person running has returned, they have renamed the corrals to starting groups. It is no different than the lettered corrals except that they are now numbers.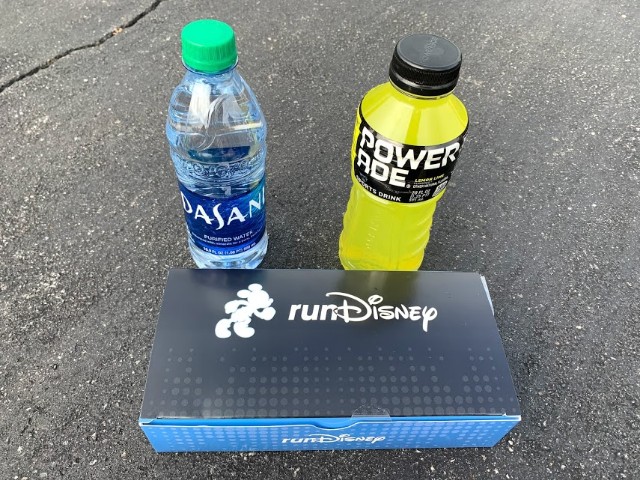 Once you have reached the finish line, you will have a chute to continue walking through. Race volunteers keep runners moving through this chute to keep the Finish Line clear. You will receive your medal further down the chute. It is still a short walk to the self-treat medical tent, but it's even further to the water and Powerade. The snack box was almost at the very end of the runner walk out.
Maybe thinking of these long walks as a warm-up and cool-down will help your tired feet!
3. Pace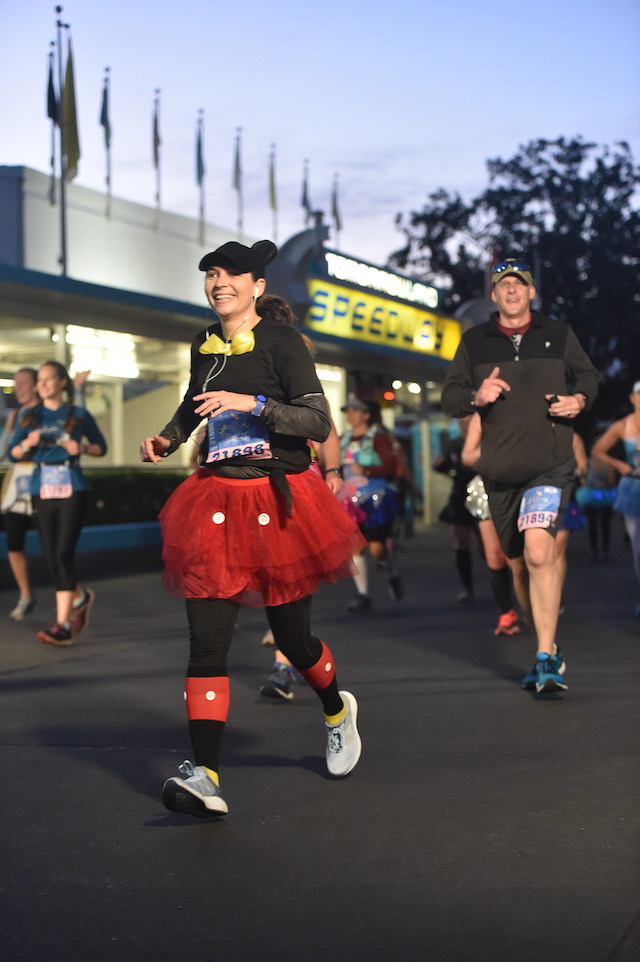 Disney enforces a 16 minute/mile pace. However, this pace is enforced from when the last person crosses the start line.
You may have heard of the "Balloon Ladies." These are runDisney runners just like you and me; they are not Cast Members. They are not to be feared but to be used as a visual reminder of the 16 min/mile pace. Your goal is to stay ahead of them so you don't get swept by runDisney Cast Members.
4. Crowds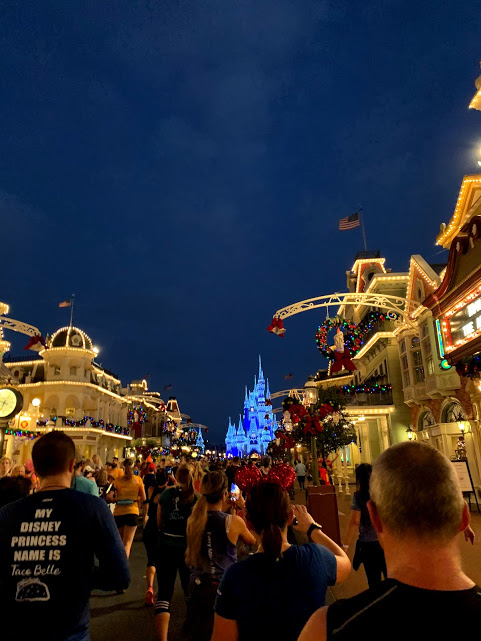 The races are usually very crowded. The amount of people does add to the fun atmosphere. This may not be the race to get your personal best or to try and qualify for Boston. Some people can, but it also can be very challenging with the number of people.
With crowds, it may be hard to navigate certain sections of the course. At certain points, you may be forced to walk because of the congestion. As you can see in the picture above, it was VERY CROWDED when I entered Magic Kingdom during the 2020 Half Marathon.
Use this race as a victory lap from all your training. You did it! Celebrate by soaking up every moment while you run through the Most Magical Place on Earth! There is so much on-course entertainment, and the distanced meets did not dampen my spirits during the Half Marathon during the 2022 Marathon Weekend.
5. Entertainment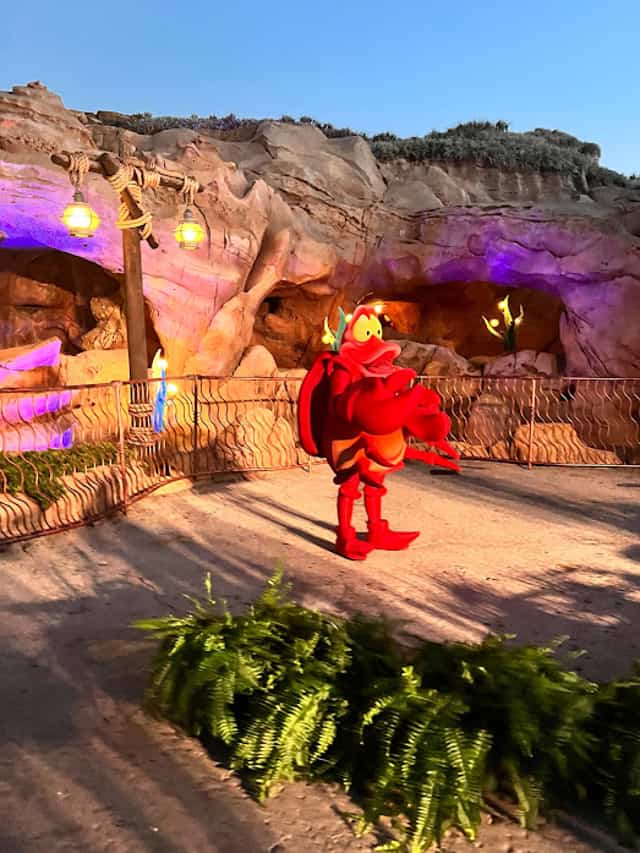 From before the race even starts to the finish line, runDisney provides race entertainment like no other. I never run with headphones at runDisney races. I love taking it all in. Character sightings are still happening! They are distanced, but runDisney meets were always quick.
You will find the opportunities to take quick pictures with rare characters along the course as well! There is no real interaction or autographs during these meets. I was disappointed that there were no characters out at the EXPO or in the staging area at the start. I felt this was a little bit of a missed opportunity for runDisney.
Also along the way, there are DJs pumping out music and cheering you on. It is an amazing experience that you can't get anywhere else.
6. Runner Etiquette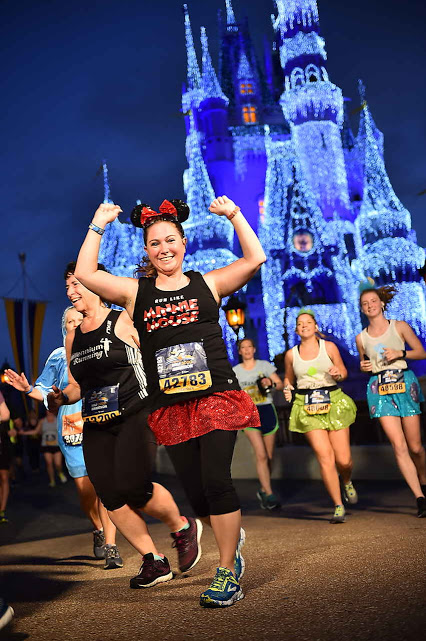 Some runners have been running for years, while this may be a first race for some. runDisney does educate runners on some important runner/race etiquette. Jeff Galloway has great training plans with run/walk intervals. I use these myself and recommend them. I got my personal best in a local half marathon, and my legs felt great when finishing. It really works!
JEFF GALLOWAY IS THE OFFICIAL RUNDISNEY TRAINING CONSULTANT.
With many runners using the run/walk intervals there are people running and walking at all different speeds. There are also pace groups on the course. Find one of these pace groups if you are trying to finish in a certain amount of time. A few things to look out for when you are out there on the course:
Run/walk no more than two people across.
When walking, stick to the right of the course.
When your run interval has ended check who is behind you, raise your hand, and move to the right before slowing down.
These three tips can help make the race more enjoyable for all!
7. Costumes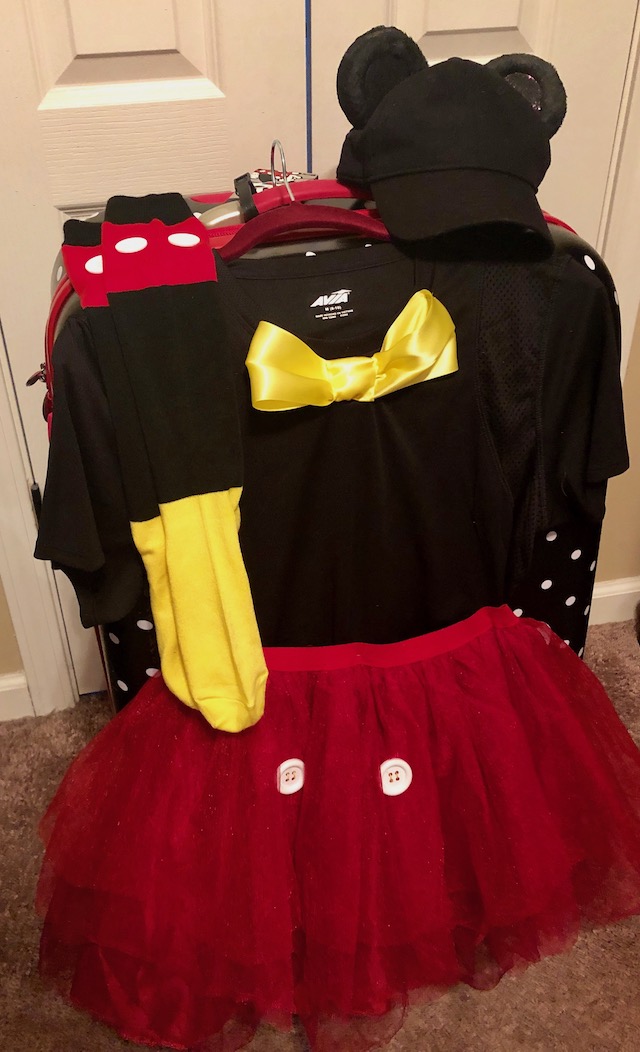 It is not required to dress as your favorite Disney Character, but it is fun. Even just a themed shirt can add to the Disney race experience. You will see some people really get into their costumes.
I like to wear comfortable running clothes with a touch of Disney flare. If you need some costume inspiration, check out Donna's article about her costumes for the 2020 Princess Half Marathon!
8. Lay out your race items the night before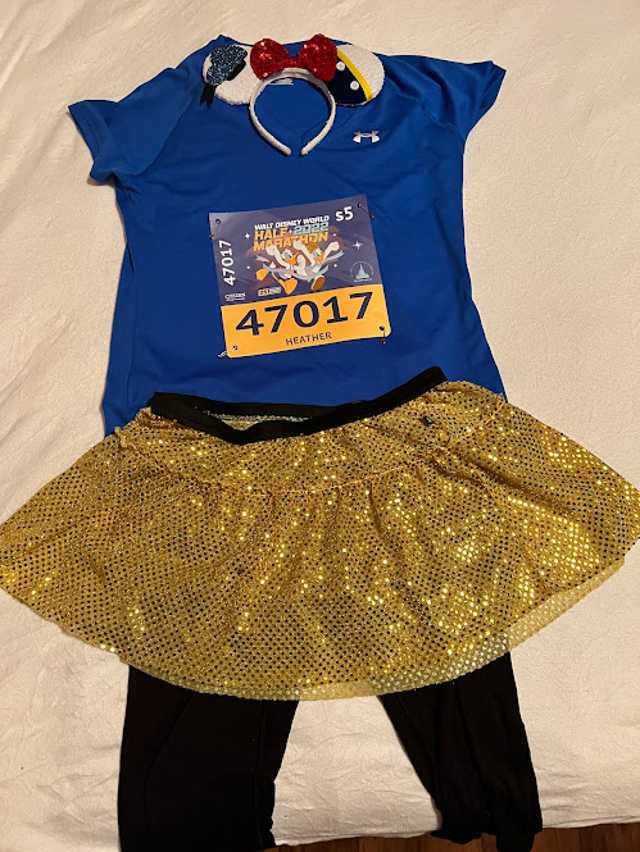 Having all of your race gear and attire out and ready the night before leaves less of a chance of forgetting something. Nobody wants to get to the race and realize they forgot their body glide or fuel.
These races are very early in the morning. I was up at 1:30 a.m. and heading to a bus around 2:30 a.m. I wanted to be on the first bus out of my resort. This way there was no stress about getting to my starting group on time and still be able to enjoy the festivities.
There is no runDisney transportation for the Sunrise Yoga Event.
It is very important to remember that the transportation for the Princess Half Marathon will look different this year due to construction. Read about the must know transportation changes HERE.
9. Have fun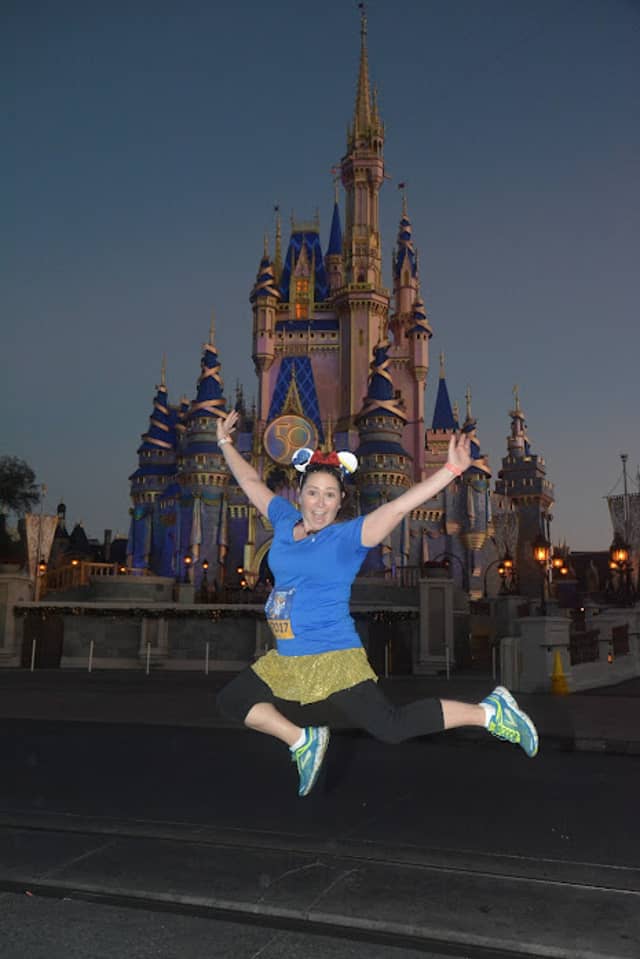 Relax and enjoy yourself! You have done the training and are now running through the Most Magical Place on Earth! it is an amazing experience so be sure to take it all in!
Don't forget to smile for that camera because "every mile is magic!" They make for really fun photos to remember this amazing experience. Be on the lookout soon for my best tips for runDisney race photos.
10. Show off that bling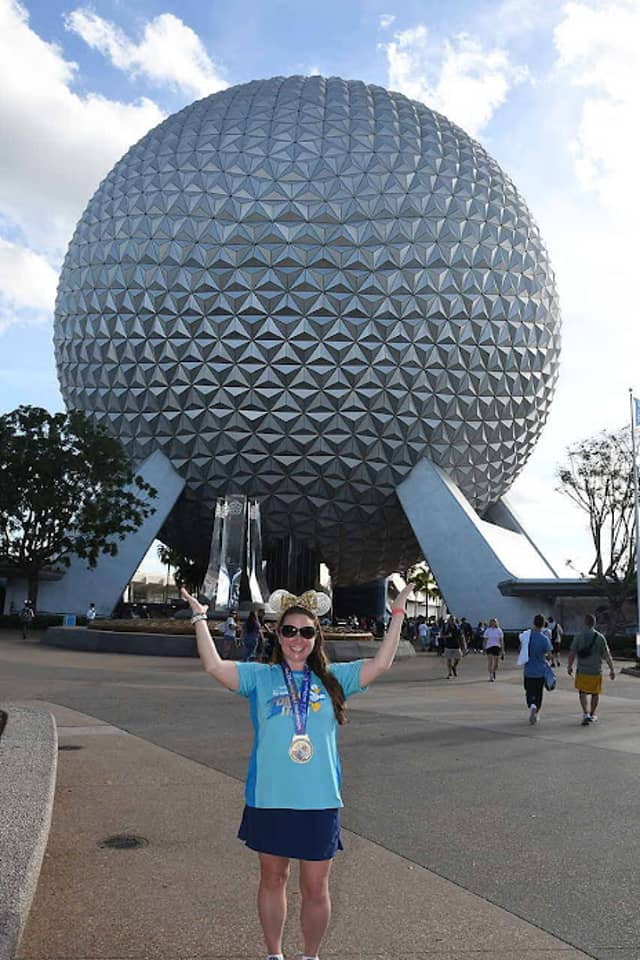 Don't forget to wear that medal – you earned it! You will see many other runners wearing their medals. Congratulate your fellow runners! You all have done something amazing! Plus, you will get some awesome pictures with your bling in the parks!
Don't forget to check the Digital Event Guide to get all your race weekend information. This guide holds all the information for the Expo, transportation, spectators, runner info, and maps.
Extra Tips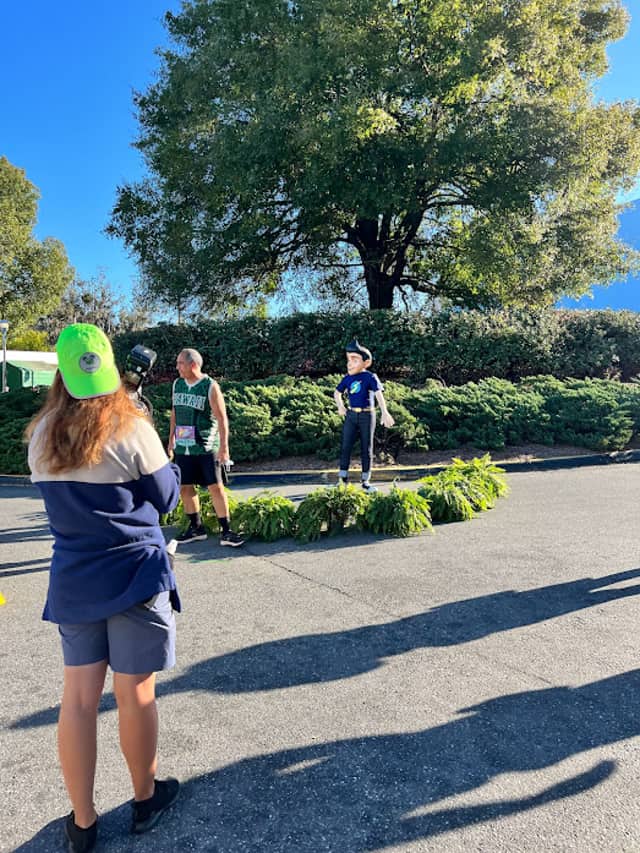 Not sure what to pack for your runDisney race-cation? Check out my five must-pack items. Planning on getting in some warm-up or shake-out runs? Check out my where to run guide when visiting Walt Disney World.
Are you participating any races during the 2022 Princess Half Marathon Weekend? Did you find these tips helpful? Let me know below or head over to the KtP Facebook page.