Are you a virtual runDisney runner? Can't get to the Expo on day 1? Do you feel like you are missing out on some great merchandise? Are you in favor of runDisney offering a better way to handle merchandise? Me too!
runDisney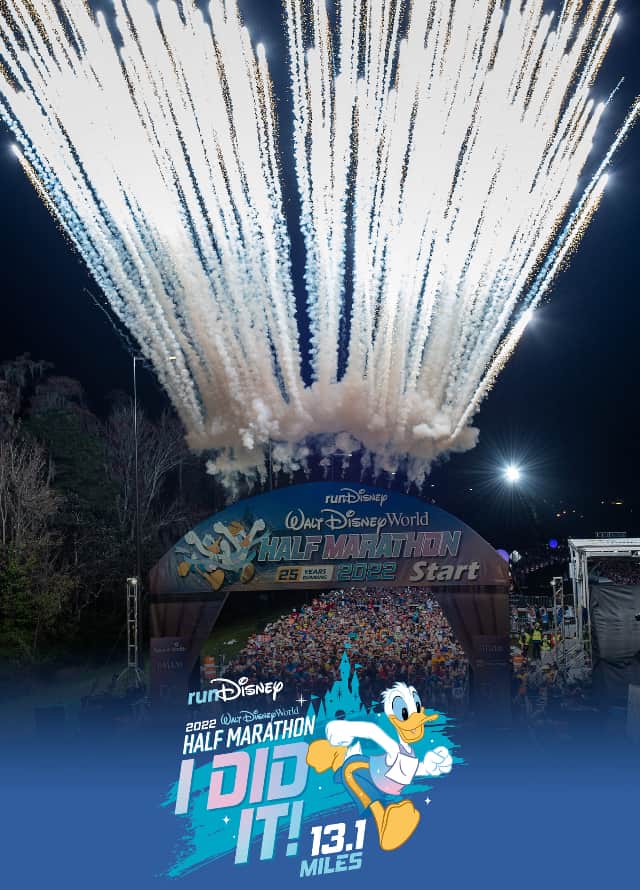 It is so much fun to visit the most Magical Place on Earth, but imagine running through it! runDisney gives runners of all abilities the opportunity to RUN through Walt Disney World! runDisney races offer a race experience like no other. Runners get Disney magic at every mile, including character sightings and other race entertainment.
runDisney races are among my favorite races! Even though these race may be treated more like a victory lap, they are so much fun! I (Heather) know I can't wait for my next runDisney race. The best part of runDisney races? There are different distances so there is a race for almost anyone. They also are welcoming to runners of all levels! You will see runners and walkers out there putting in those Magical Miles.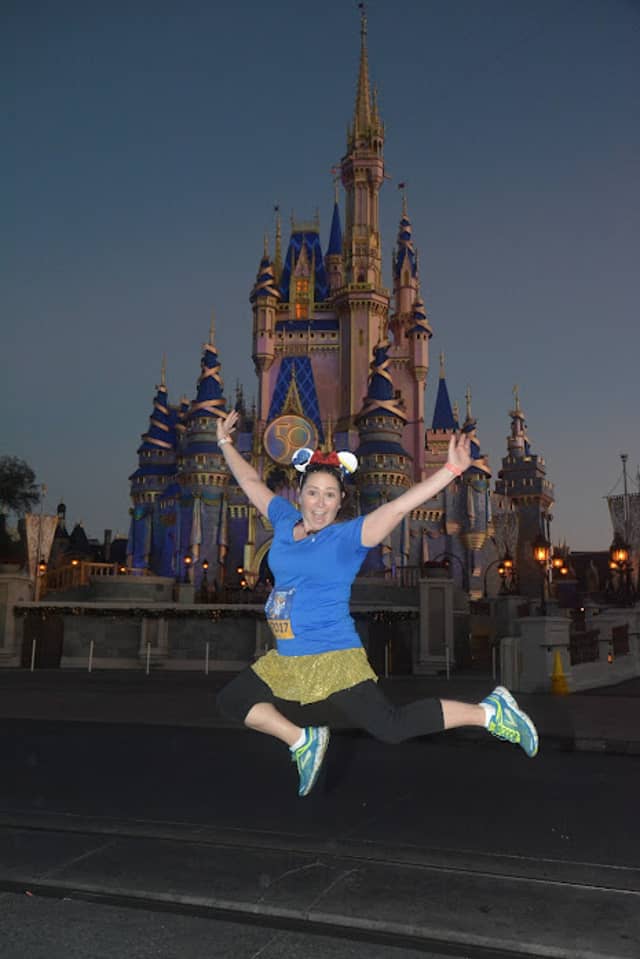 Not sure what to pack for your runDisney race-cation? Check out my five must-pack items. Planning on getting in some warm-up or shake-out runs? Check out my where to run guide when visiting Walt Disney World.
I also have made a list of TEN THINGS all runDisney runners should know. You can read that HERE. Want to get that perfect race photo? Read my FIVE tips to get a better race photo at your next runDisney race!
RunDisney Health & Fitness Expo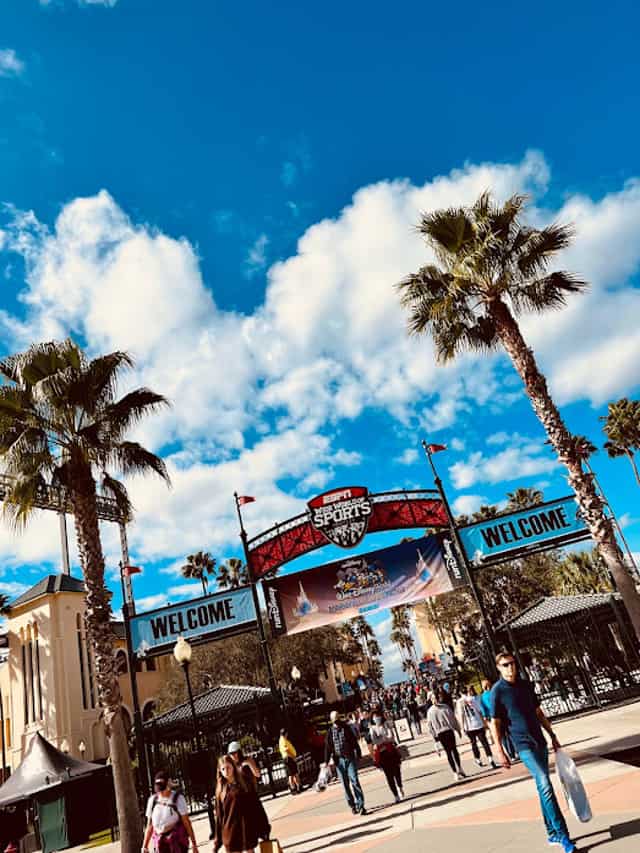 Every runner must attend the Expo to receive their race bib. Only minors can get their bibs picked up by a parent or guardian. Unfortunately, you can not pick up a bib for a friend or family member.
In order to get your bib you will have to sign a waiver for the event. This waiver has now gone digital! Some runners have had issues with races disappearing when trying to disassociate other runners from their accounts. This happened for Marathon Weekend, and unfortunately it is still happening to some runners for Princess Half Marathon Weekend.
Talk about stress when you are spending so much on a race! I also find it super frustrating that runDisney knows that this is an issues, but they have yet to come up with a solution for it.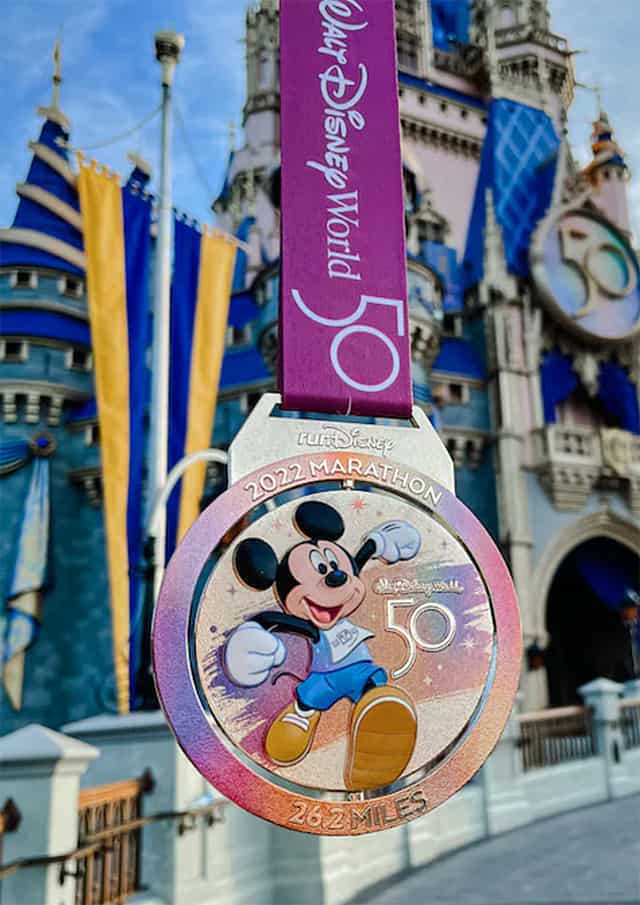 Runners will be able to find exclusive merchandise at the Expo. This is the ONLY place that you will be able to find event specific apparel. A lot of people love to celebrate their achievements by getting this exclusive runDisney merchandise. However, it has been harder and harder to get a hold of items!
At Wine and Dine Weekend, it was sad to see that people taking advantage to buy for resale. Fortunately, it seems like runDisney did stop people, but they had already purchased the items. With more and more people talking about how limited the event merchandise is, the earlier people arrive. I personally arrived about an hour early to the Expo. I had quite the wait to get into the event merchandise room.
It feels with the merchandise being so sought after that runDisney could make it more available to people. Come on Disney, take our money!
No Option To Pre-Order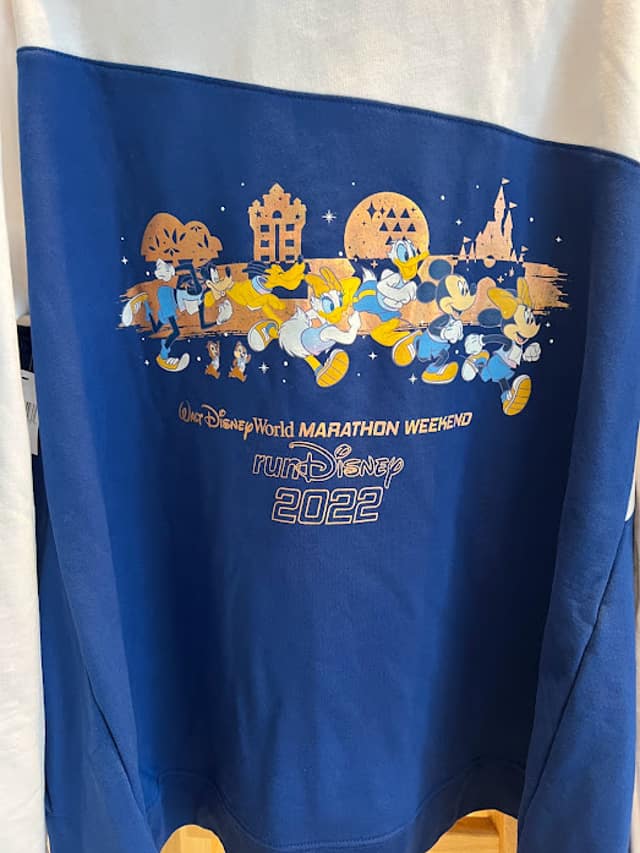 I know that when I registered for my Half Marathon over Marathon Weekend, I was not able to pre-order any merchandise. I would have been someone who would have bought a lot of merchandise ahead of time.
There is a positive side for Disney and a downside for me with pre-orders. There are NO Annual Pass or Disney Vacation Club Discounts. I don't know about you guys, but this seems like a missed opportunity for runDisney right here.
More Pre-Order Personal Shopping Happening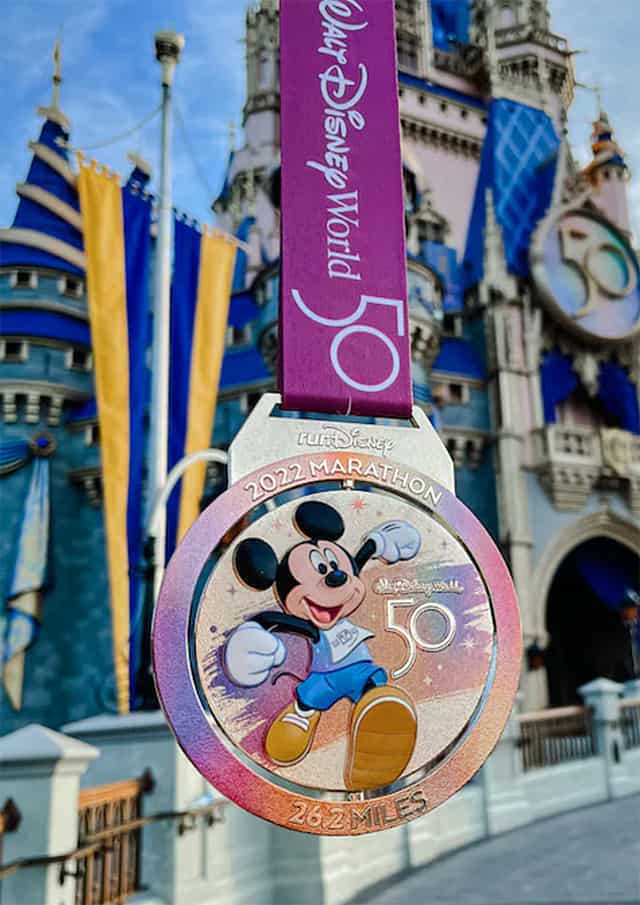 People are being open, honest, and upfront. They are attending the Expo early and are willing to help other runners get specific merchandise. I've also seen other people willing to get merchandise if they donate to their race charity. So runners helping out runners. I do think this is one of the better options, but I wish this didn't even have to be a thing.
It would be so nice if there was enough merchandise to go around. That runners didn't have to stress that they may not get that "I did it!" shirt for their first and only marathon. I am seeing more and more people place orders with these personal shoppers. This could be for people who are working or can't attend the Expo until later in the week. This could also be for virtual runners who aren't in the Orlando area for the race.
No Virtual Merchandise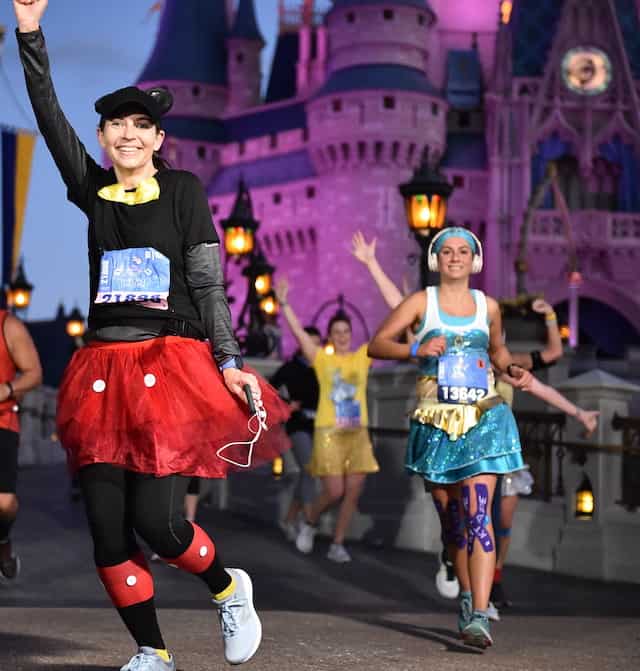 There is NO OPTION FOR VIRTUAL RUNNERS TO GET EVENT SPECIFIC MERCHANDISE. Hello, runDisney? I feel like you are missing another opportunity here!
There are so many people who complete these races virtually that want something to remember their accomplishments. I have completed several runDisney races (virtual and in-person), and these are the souvenirs I look forward to the most. They have personal achievements attached to them.
What Can runDisney Do?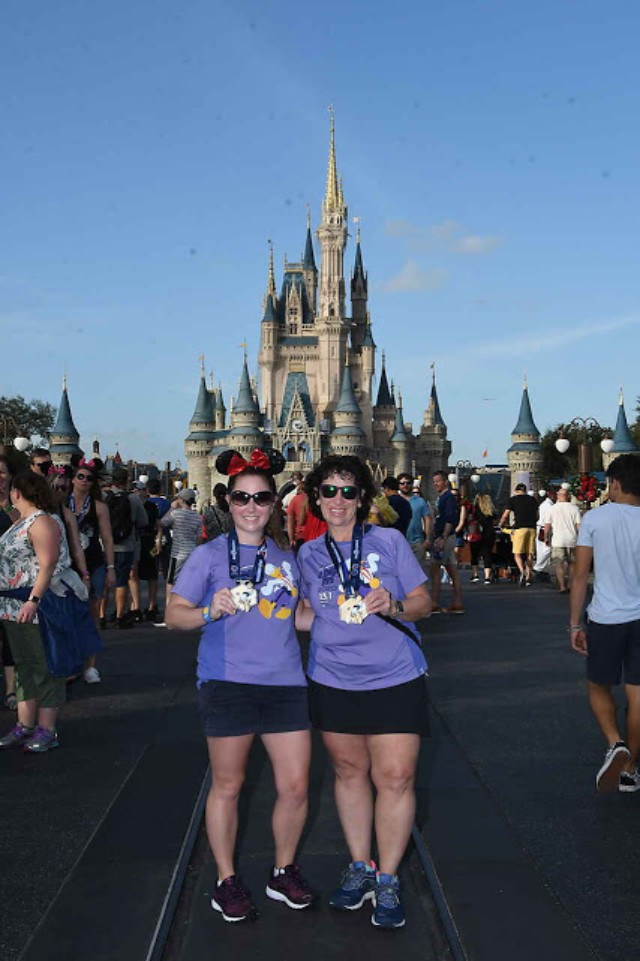 A lot of people on different running groups have thrown out all kinds of suggestions. These solutions include options like pre-orders only and race participants only for the first few days of the Expo. Simply adding more merchandise would be helpful as well.
Pre-orders would really help eliminate a lot of the problem if they let participants pre-order everything! Magnets, pins, and jackets are not enough. And like I mentioned earlier, this wasn't even an option when I signed up for Marathon Weekend.
If people pre-ordered then runDisney would know exactly how much merchandise they would need. Could this be the solution? This could, however, be a problem for sizing. If you have ever bought any runDisney merchandise, you know sizes are all over the place. I bought a small in one thing and an extra large in another. Nothing is consistent!
Does runDisney like the way things are because it drives up demand for their items? They know they will sell out and not be left with dated race specific merchandise.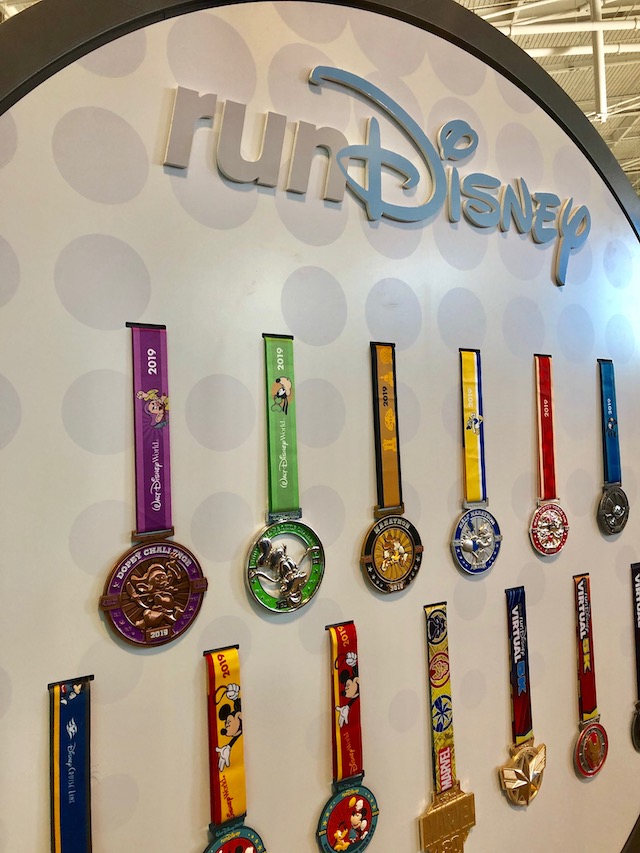 When participants have the option to pre-order merchandise, there is no image of the item available. You are purchasing an item and hoping you like it. Fingers crossed, right? If runDisney ever goes with all pre-orders, they will probably need to show pictures for more people to purchase these items. Some people also purposefully wait so they can get that Annual Passholder or Disney Vacation Club discount.
Runners/Participants only is another option for keeping a limit on resellers. Well this sounds like a great idea, until you think about all those re-sellers taking bibs just to buy merchandise! Cue sad tubas. Not sure there is a way to enforce that one if they a buy a bib just to get in.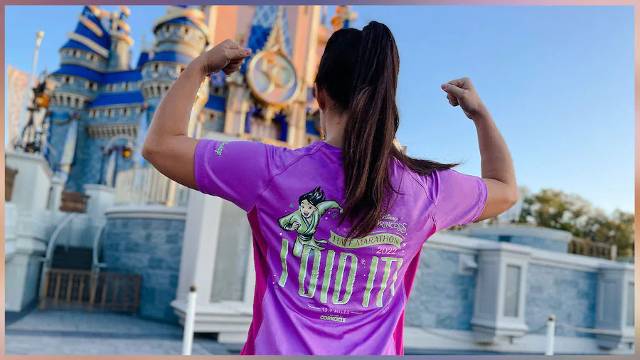 More merchandise. I think this could be the winner! runDisney people want it! The demand is there! People are waiting in line for HOURS to get into the merchandise area.
Is runDisney Doing Something About This?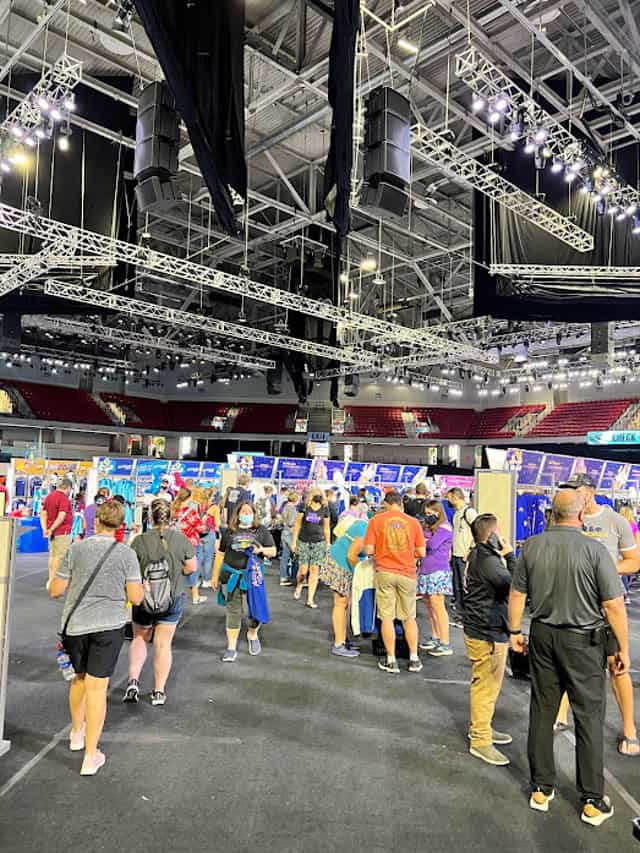 Earlier this week runDisney released the dates for Wine and Dine Half Marathon Weekend registration. You can find those HERE.
Along with the dates, we noticed a new item for race highlights. A Virtual Expo & Event Guide, read about those details HERE.
This has not been listed on previous runDisney race, including the upcoming Princess Half Marathon Weekend and the Springtime Surprise Weekend.
Could this be runDisney trying to fix the merchandise issue for upcoming races? I sure hope so!
So runDisney, this is a desperate plea! Please either let us pre-order our merchandise (you can limit how much we each buy here!) or give us more merchandise at the Expo!
Sincerely, a big fan of runDisney merchandise
What do you think of how fast runDisney merchandise sells out? Do you think they should offer merchandise to virtual runners? Should runners be able to pre-order every item? Let us know on the Kenny the Pirate Facebook page. Don't forget to join the KtP crew page too!