LATEST VIDEOS
Subscribe to my Youtube!
LIVE - Just Mousing Around
LIVE - Just Mousing Around Tonight!
If you have a love for art and an appreciation for simple things, be sure to check out all of the amazing chalk art during Festival of the Arts.
Festival of the Arts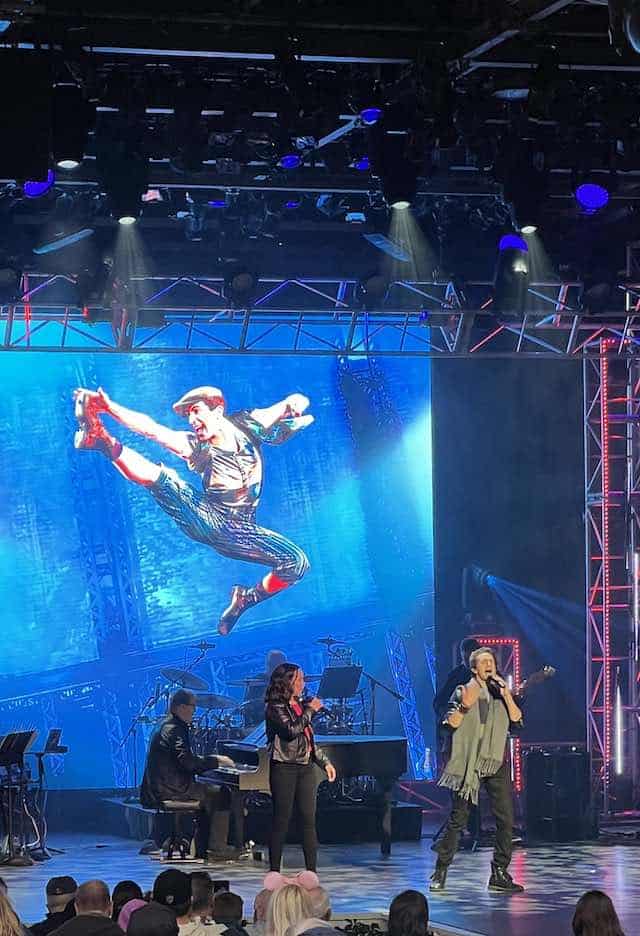 EPCOT's International Festival of the Arts is happening right now and goes on through February 21st. During the festival, guests will have a chance to appreciate art from all over, including culinary arts, visual arts and performing arts.
One of the best parts about these festivals is they bring fun for all ages. This year, guests can participate in completing the large paint-by-number mural, listen to live entertainment and sample delicious food and treats from all over the World Showcase.
So far, we have give you great reviews from various food booths. Here are just a few reviews to check out!
It is no secret that sampling some of the delicious dishes throughout the festival is one of my (Maggie) favorite things to do. After all of that eating, it is good to stop and appreciate the other amazing parts of the festival as well.
A History of Chalk Art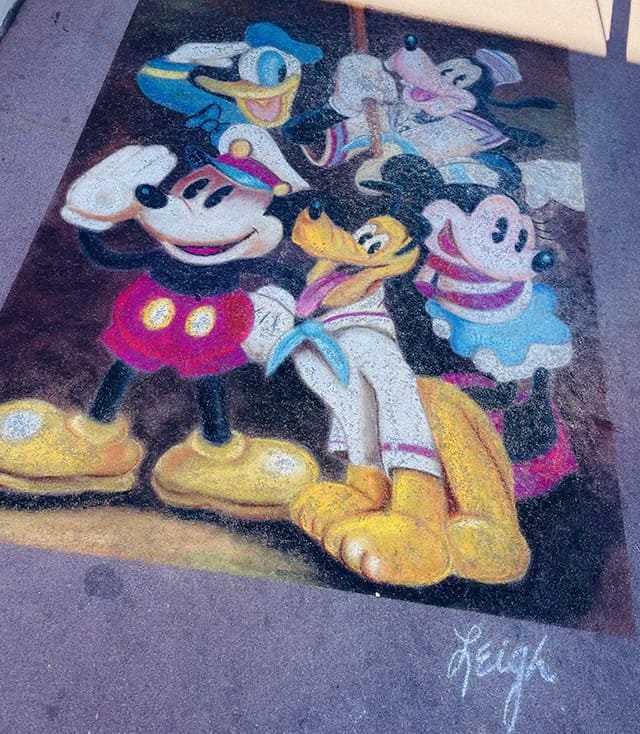 Beautiful chalk drawings have become one of the staples of this festival throughout the years. Local artists come from all over to show off their beautiful pieces of artwork.
Did you know chalk drawing is a form of art that has had a history dating back to the 16th century?
It's true! It is believed to have been originated from Italy when artists known as Italian madonnari created drawings which resembled images of the Madonna (St. Mary).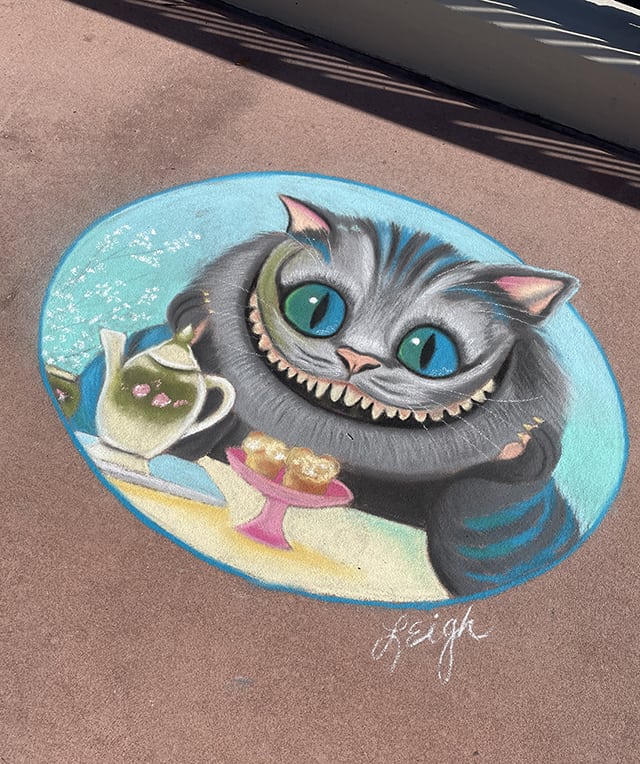 These artists created their work using very simple and minimal materials, such as the pavement and chalk. While this form of art began to fade away during World War II, it began to pick up again later in the 1970s and would go on to the 80s and today!
Stunning Chalk Art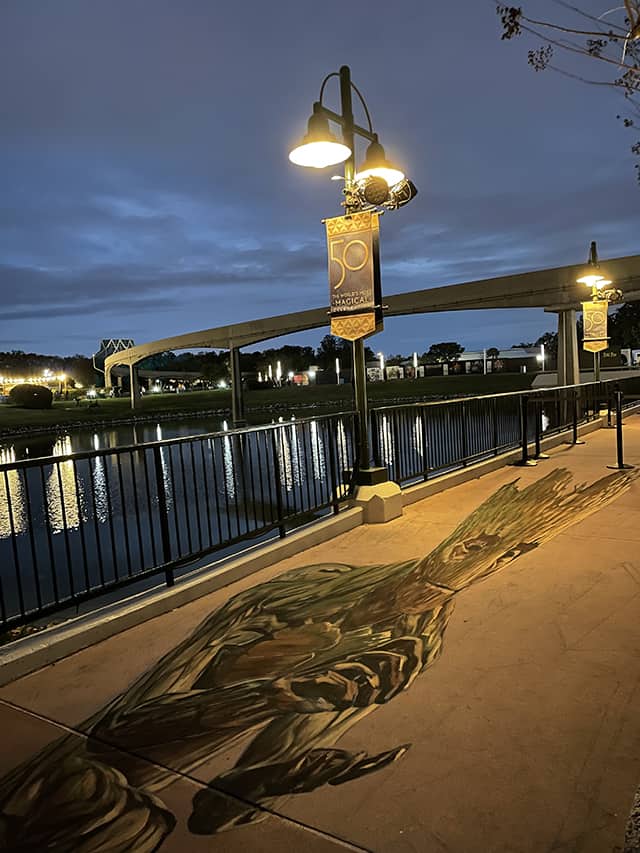 One of the coolest things about all of the chalk art you will see throughout the festival is that it is usually Disney themed. You will see drawings of all of your favorite characters from all kinds of different movies.
The picture above is of Groot from the Marvel Avengers series. Some drawings during the festival are made to give you a three dimensional experience, and you can become part of the drawing itself! I am pretty certain that this is one of them, but during the time this picture was taken it had not reached that level yet.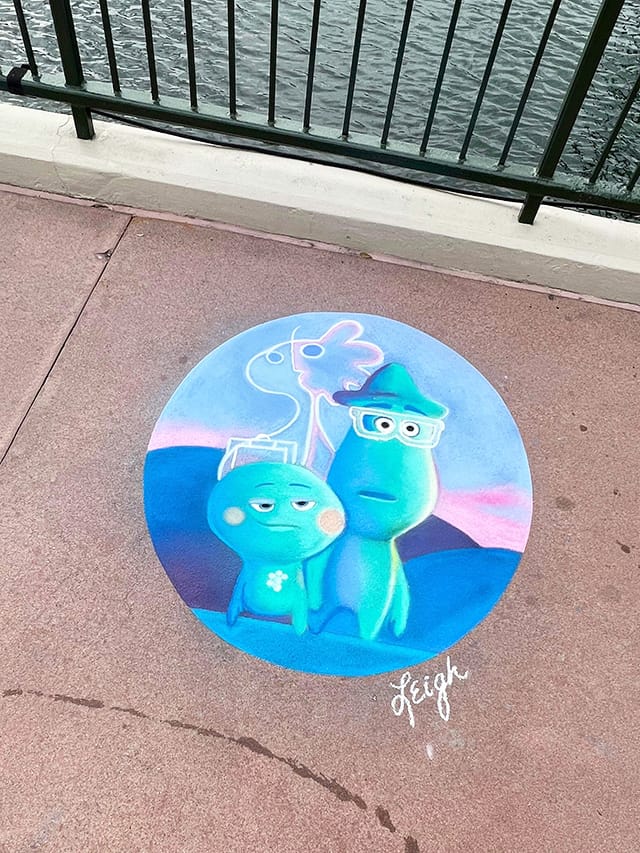 Pictured above is a beautiful drawing from the Disney and Pixar movie, Soul. This drawing is created by artist Leigh Alfredson. You will see many pieces of work from her throughout the festival.
Leigh has been a professional street painter from Orlando for over 25 years! Many pieces of work take up to three hours to create. Her art has definitely been a staple of EPCOT's festival for many years. If you are visiting the festival this year, be sure to look out for them!
Have you seen the chalk art at this year's International Festival of the Arts? Do you have a favorite piece? Tell us about it in the comments below or on our Facebook page.

Are you planning a vacation? Reach out to our trusted travel agency sponsor Authorized Disney Vacation Planner
Mouse Class Travel
!