Do you want to be part of EPCOT's International Festival of the Arts? You can leave your very own artistic mark just by doing this fun activity.
International Festival of the Arts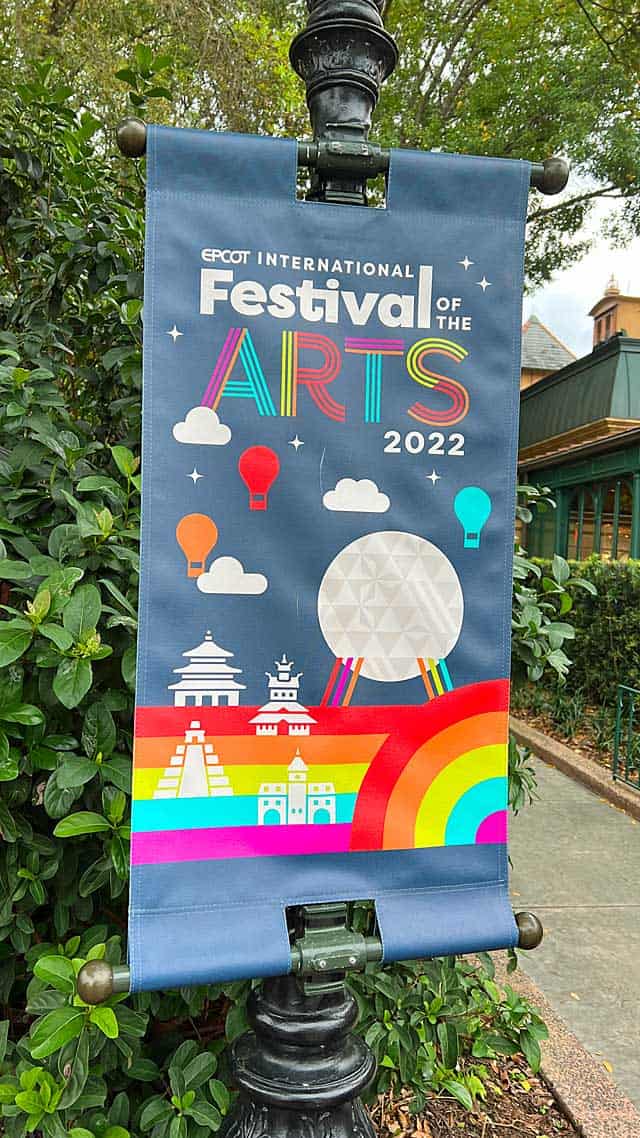 EPCOT's International Festival of the Arts kicked off on January 14th and runs for another three weeks. This festival is one of my (Maggie) favorites! There is so much to see and do, including live entertainment, fun photo ops and trying all sorts of delicious food.
The Festival of the Arts is fun for all ages! There are plenty of fun activities to do for the young and those "kids" who never really want to grow up.
Expression Section: A Paint by Number Mural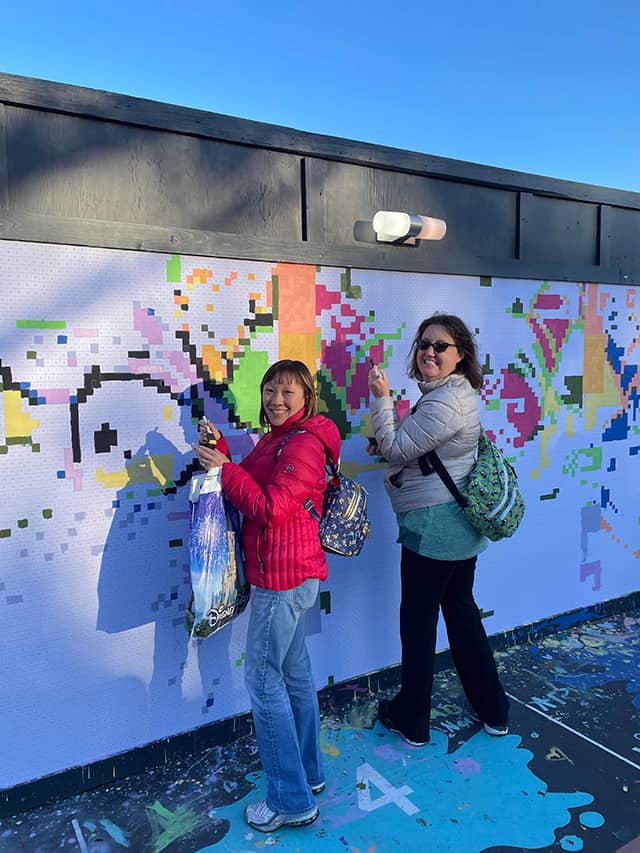 One of the best parts of the Festival of the Arts is the Expression Section: Paint by Number Mural. I missed doing this last year, so I was really excited to finally be able to try my hand at painting the squares. The Paint by Number wall can be found at World Nature across from the Land Pavilion. It is open from 11:00 am to 5:00 pm daily.
Because this activity is only open for such a short time, plan accordingly. If this is something you want to add to your list, make it a point to do it since it is not open immediately or at night.
Getting your supplies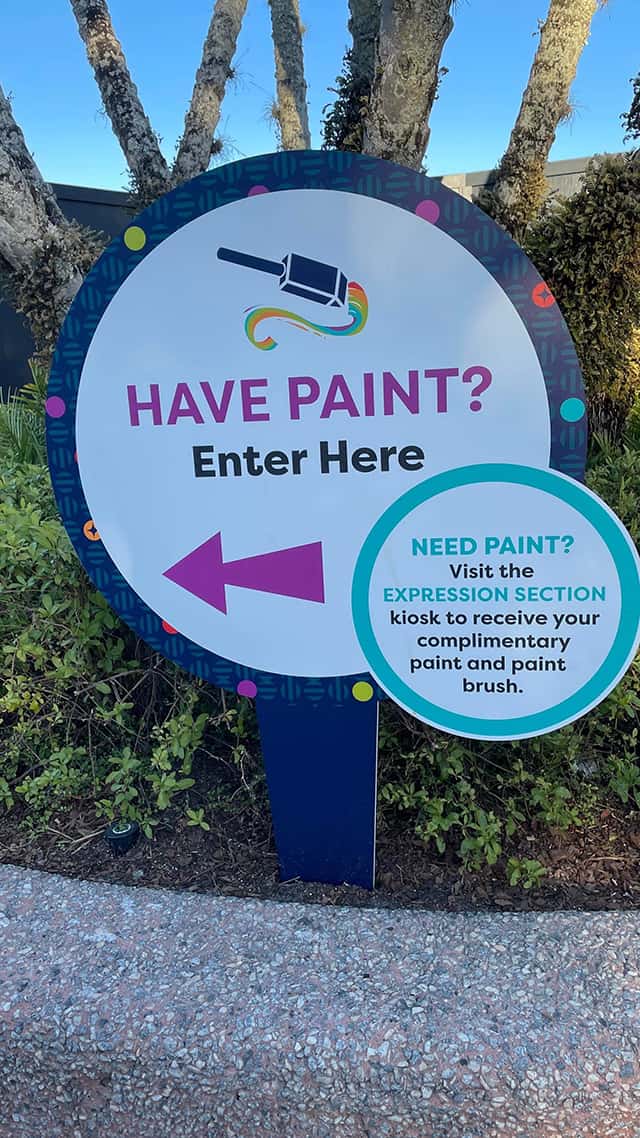 One of the first things you need to do is grab your supplies! You can grab your complimentary paint and paint brush at the Expression Section kiosk just across from the mural.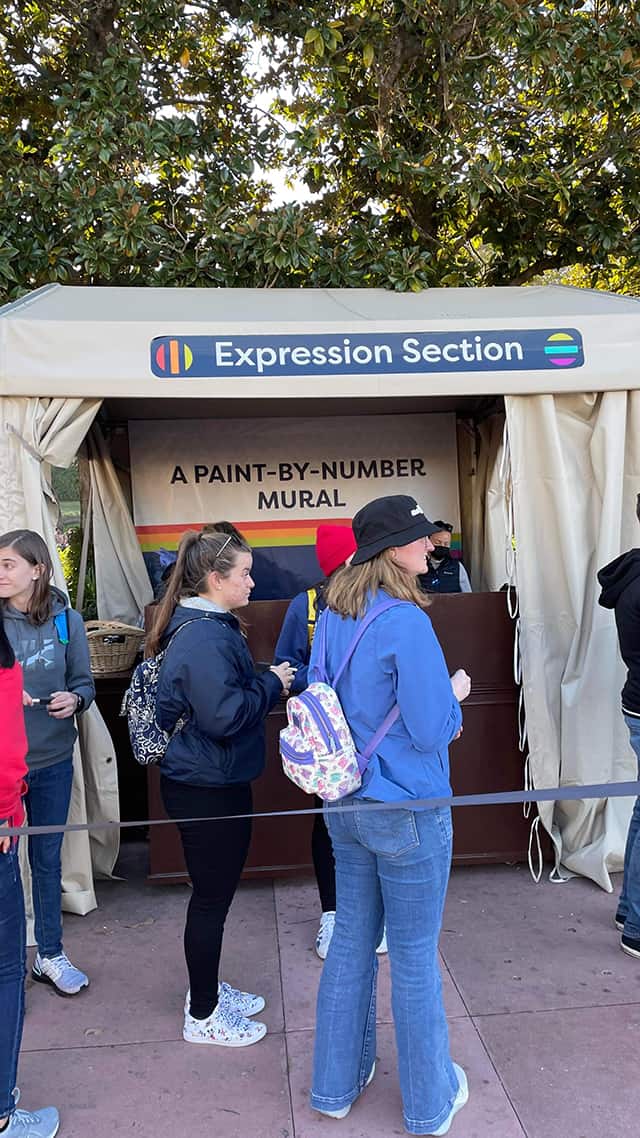 Here you will get in line for your supplies. Then, they will give you your paint with an assigned number and brush.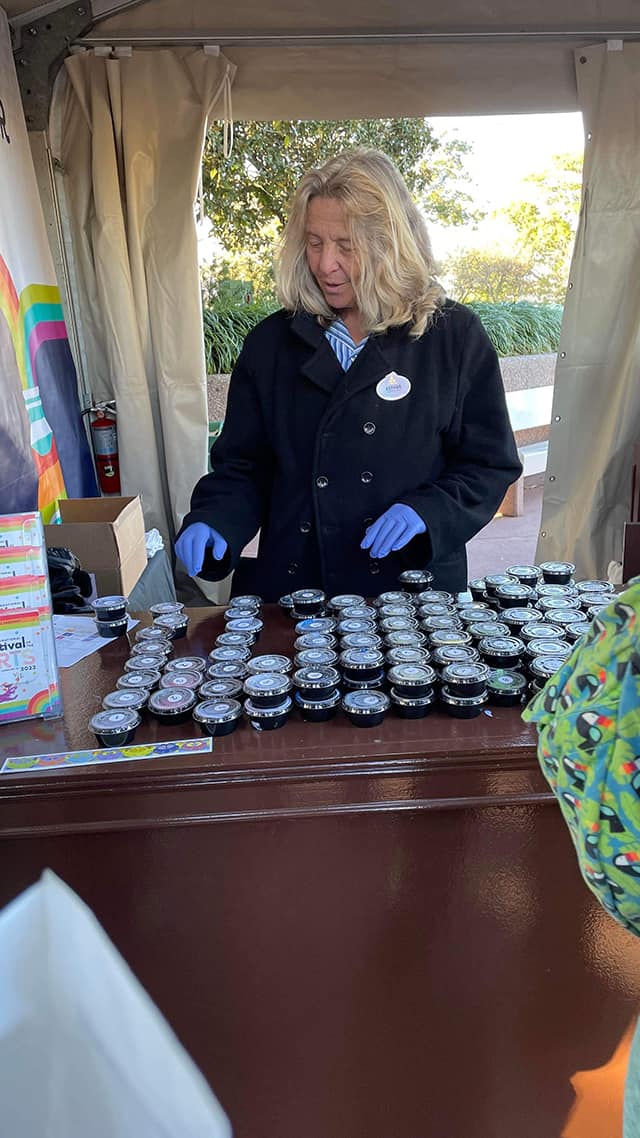 After you have your supplies, you will be directed to yet another line. The line does tend to get long, so keep this in mind as you plan your day, too.
Remember to grab your supplies first at Expression Section!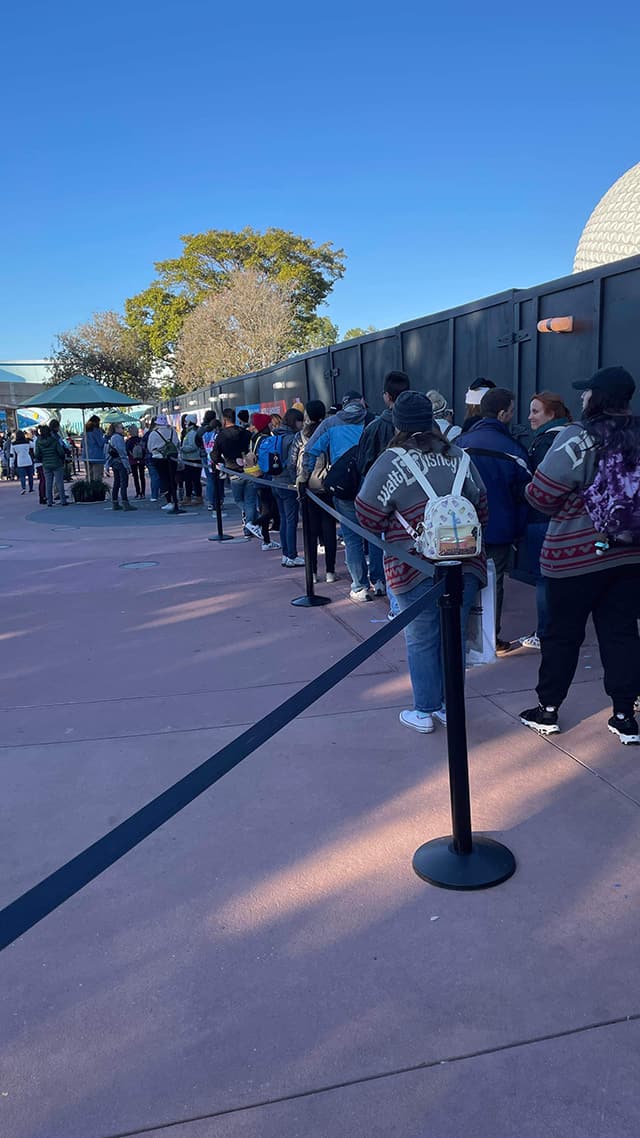 Let's paint!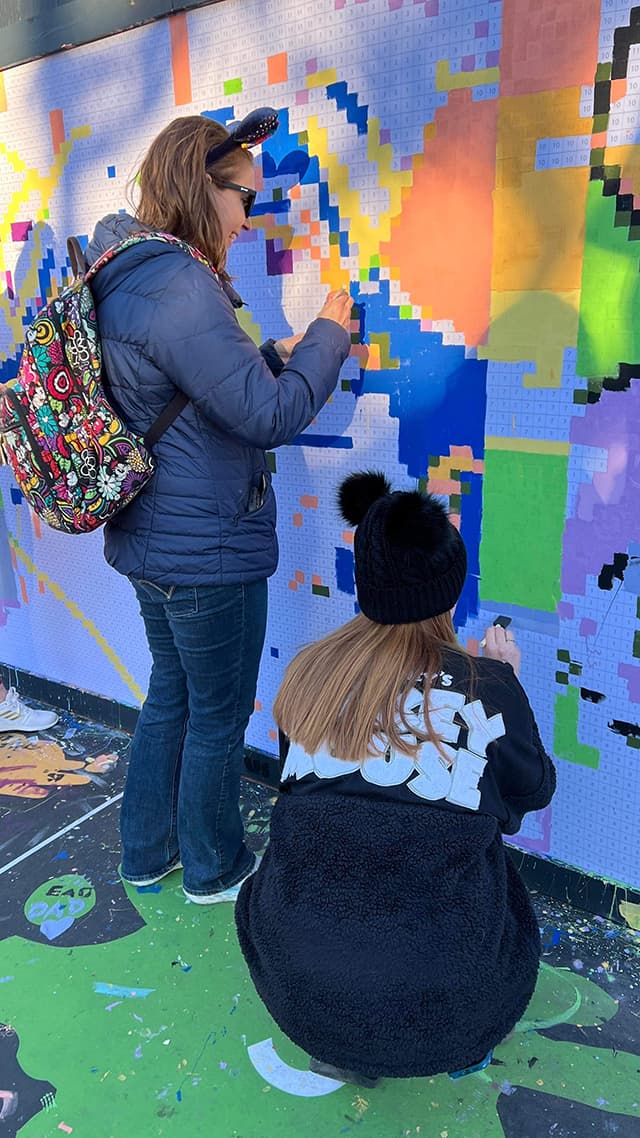 Once it is your turn, you will be assigned a numbered section. A Cast Member will tell you how many squares you can paint. Here, we were each allowed to paint seven squares.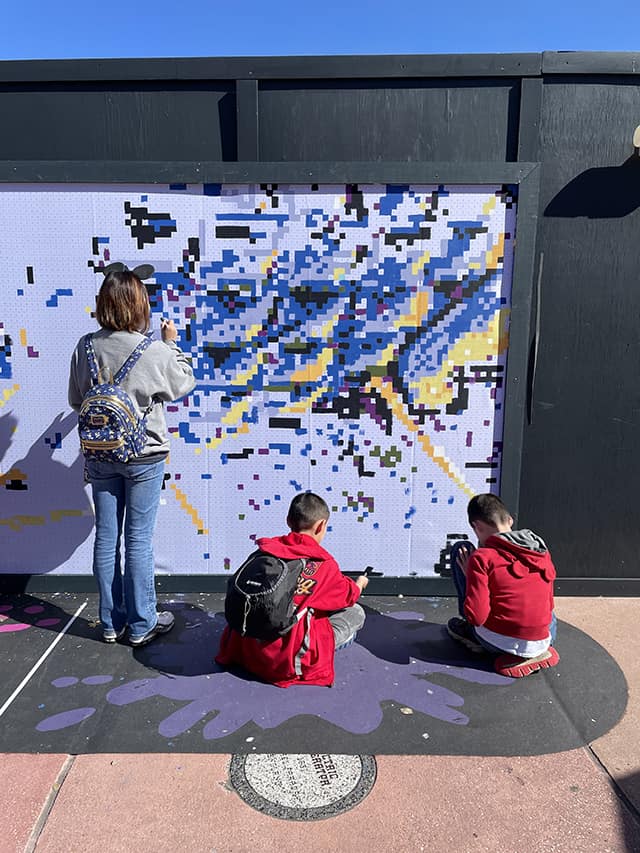 The week prior, I visited with my family and we painted up to twelve, so perhaps this number varies from week to week. We also had an entirely different mural than the Figment mural. Ours was of Spaceship Earth.
A little keepsake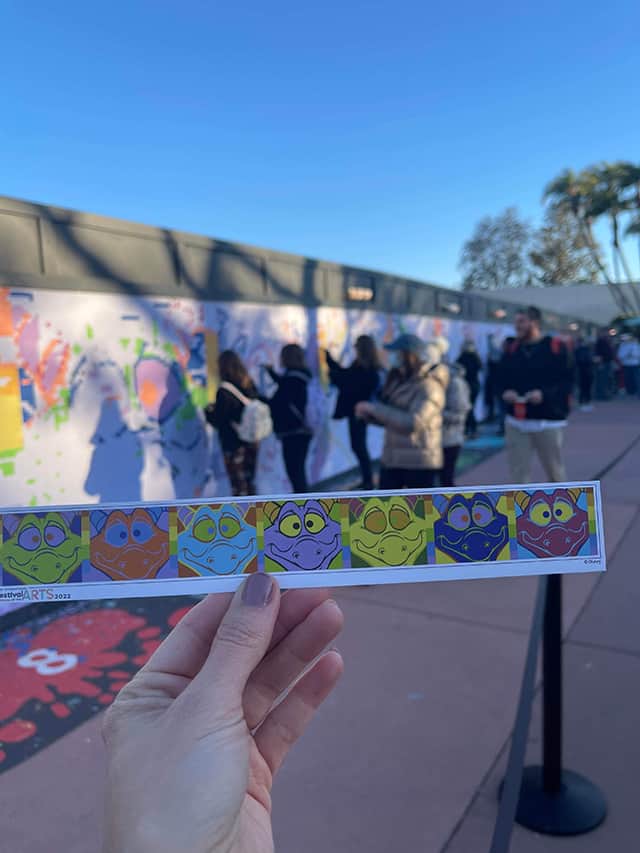 Once you complete your number of squares, a Cast Member will give you a bookmark to take home. You can see here how the mural will look once it is entirely completed.
The Paint by Number Mural is a great activity to take part in during this festival. It's fun for all ages and you can think of it as a way of making your artistic contribution to the festival. How neat is that?
Have you left your mark on the Paint by Number mural at EPCOT? Do you have plans to participate in this fun activity? Tell us about it in the comments below or share your fun pictures with us on our Facebook page.