LATEST VIDEOS
Subscribe to my Youtube!
Just Mousing Around - LIVE
LIVE - Just Mousing Around
LIVE - Just Mousing Around Tonight!
After last year's hiatus, Disney on Broadway is back at the Festival of the Arts! I had the opportunity to watch two different duos perform their Broadway hits, and this activity is a must-do. See why it's the perfect entertainment at Epcot right now.
Disney on Broadway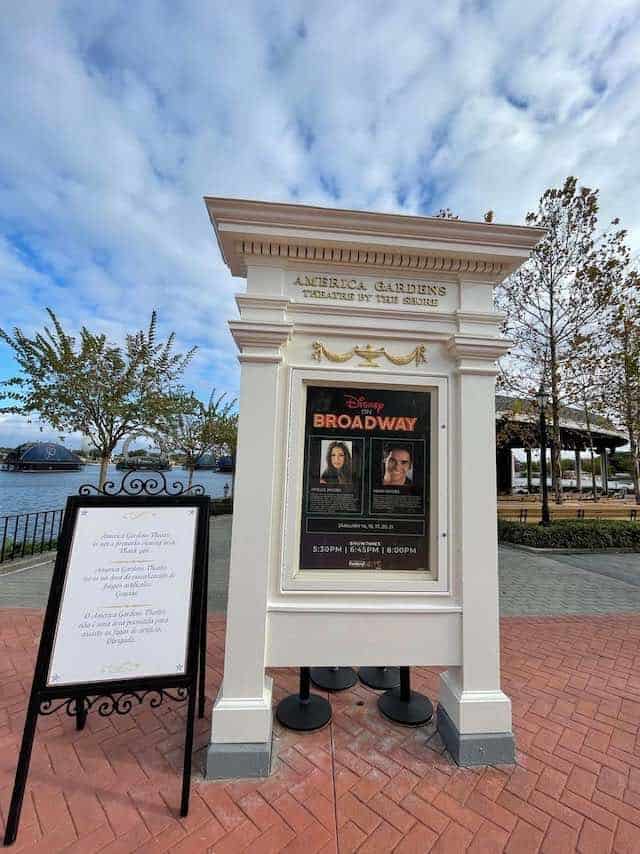 Festival of the Arts celebrates all things artful! The sights, sounds, and tastes are truly magnificent and make it my favorite festival to attend. Disney on Broadway showcases the performing and musical arts with shows each night of the festival.
Every night at the American Gardens Theater, two Broadway stars take the stage to perform hit songs from Disney Broadway productions. Performances take place at 5:30 pm, 6:45 pm, and 8:00 pm and last approximately 30 minutes.
Dining Packages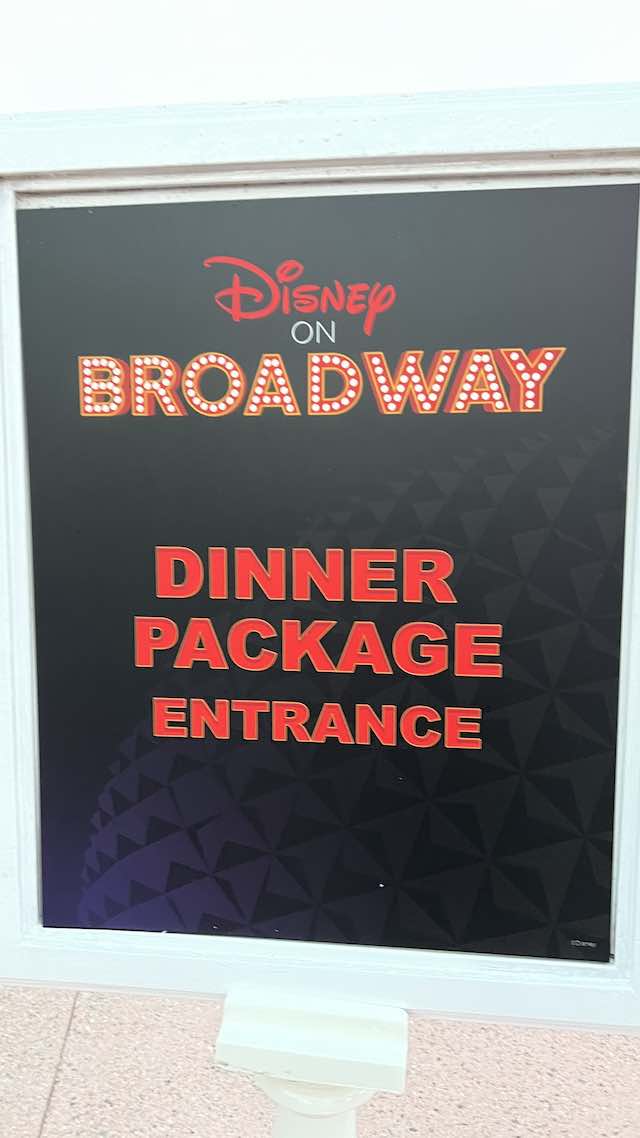 If you want to make an entire experience out of it, dining packages are available for this event. Like other festival performances, this package guarantees seating for your party. Similar to the Candlelight Processional dining packages, you can dine at one of four restaurants: Coral Reef, Garden Grill, Biergarten, or Rose & Crown.
You will be given a sticker for each member of your party and will enter the reserved seating line. Both times I watched the show there was plenty of seating still available. One time I even showed up 10 minutes late! Because of this, I recommend not reserving the dining package since you likely will not have a sold out show.
Performers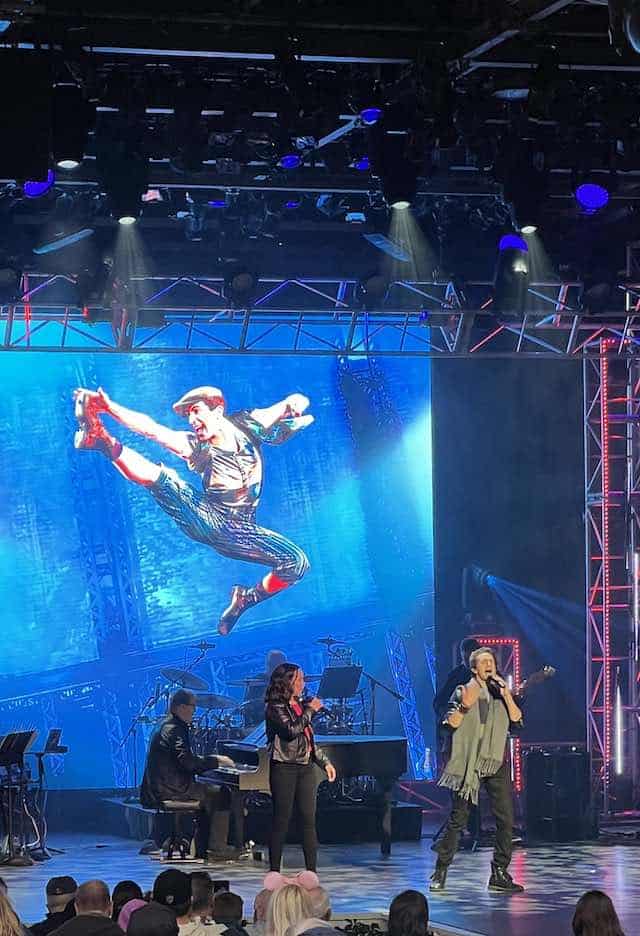 Two sets of performers switch off every two nights. If you time your park days right you will be able to see two (or more) different performances during your trip to Disney World. Here is the schedule:
Arielle Jacobs (Aladdin) and Adam Jacobs (Aladdin)
January 14
January 16 through 17
January 20 through 21
Kerry Butler (Beauty and the Beast) and Telly Leung (Aladdin)
January 15
January 18 through 19
January 22 through 23
Heidi Blickenstaff (Freaky Friday, The Little Mermaid) and Robert Creighton (Frozen)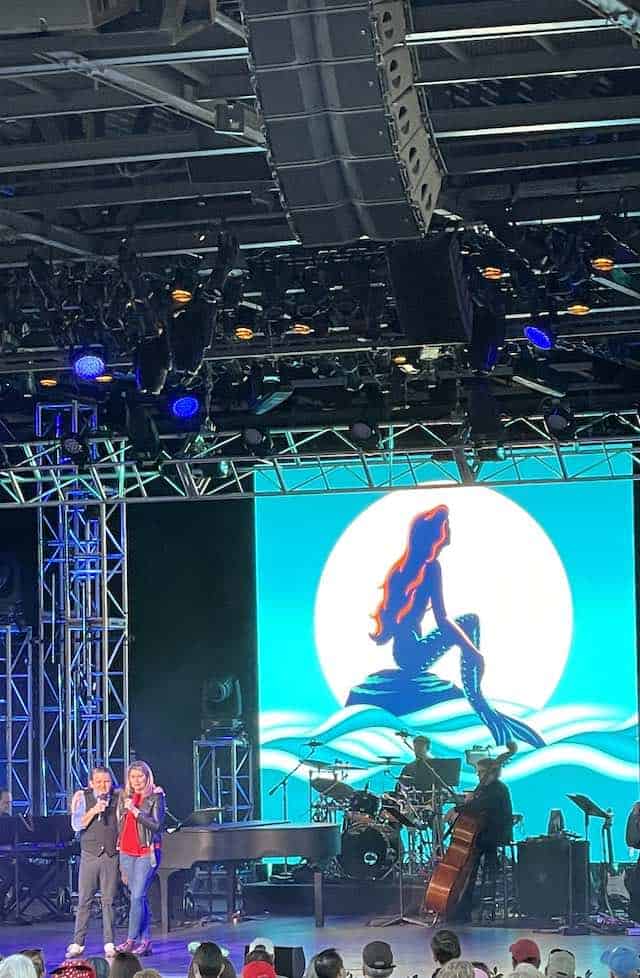 January 24
January 26 through 27
January 30 through 31
February 3 through 4
Kara Lindsay (Newsies) and Dan DeLuca (Newsies)
January 25
January 28 through 29
February 1 through 2
February 5 through 6
Ashley Brown (Mary Poppins) and Josh Strickland (Tarzan)
February 7
February 9 through 10
February 13 through 14
February 17 through 18
Kissy Simmons (The Lion King) and Michael James Scott (Aladdin)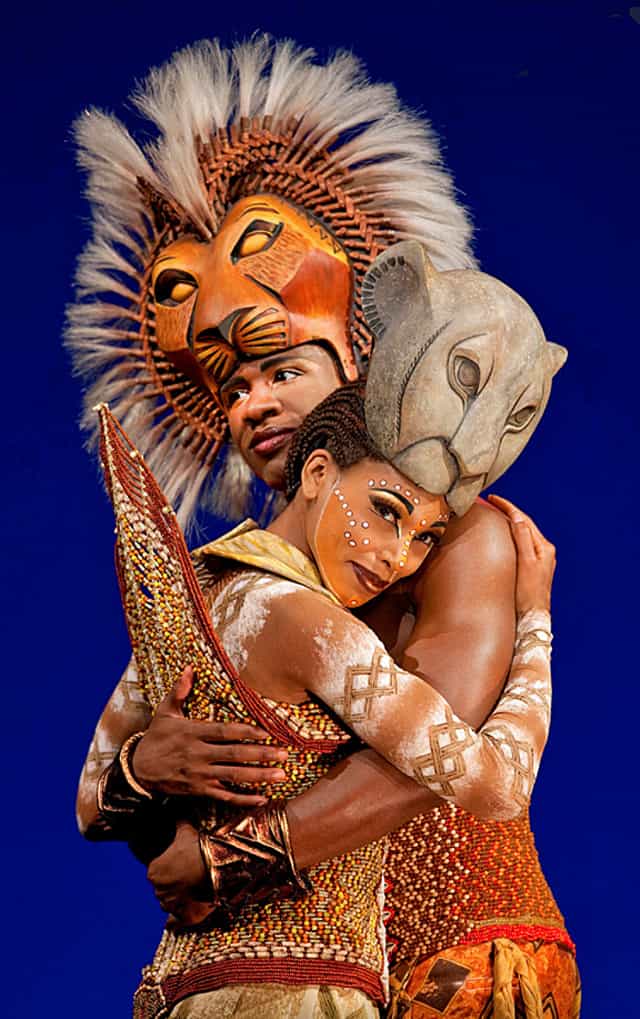 February 8
February 11 through 12
February 15 through 16
February 19 through 20
Special Performance – February 21, 2022
On February 21, give a standing ovation for an extended finale featuring Ashley Brown, Josh Strickland, Kissy Simmons and Michael James Scott! What a wonderful way to end the festival!
My Experiences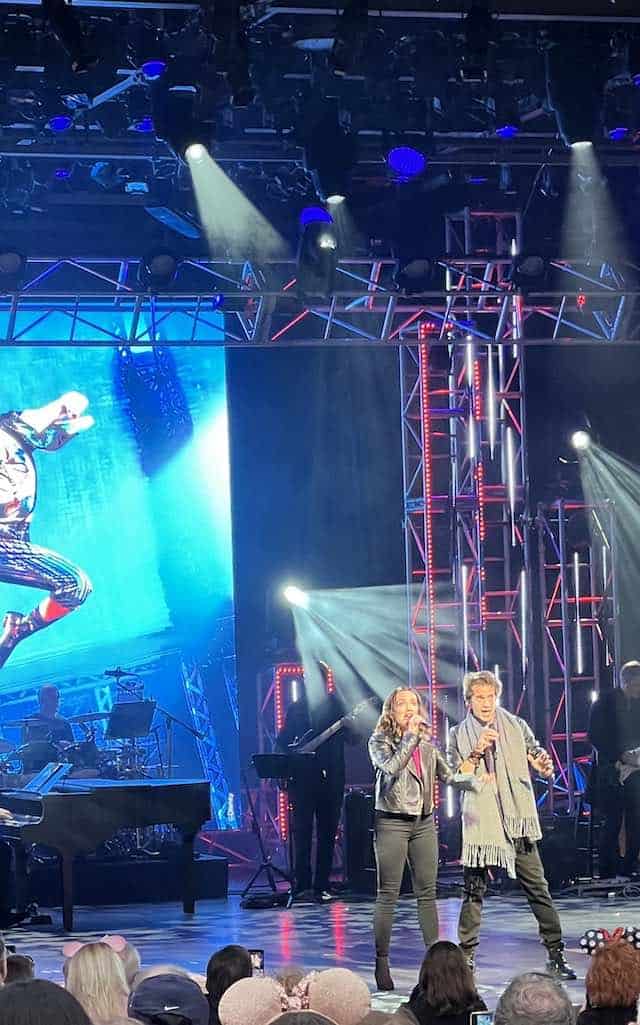 I enjoyed Disney on Broadway on two nights: January 29 and January 31. The first night I saw Kara Lindsay and Dan DeLuca, both from Newsies. On the second night, I saw Heidi Blickenstaff and Robert Creighton.
I preferred the second show simply because I knew more of the songs! I also really enjoyed the humor Heidi and Robert brought to the performance as well. Heidi blew me away with her "Poor Unfortunate Souls" song. That girl can sing!
However, both were really great! The performers brought so much energy and interacted with the crowd to get us all involved. After last year's hiatus, I love seeing Epcot come alive again. Be sure to check this show out during your travels around the World (Showcase)!
Who is your favorite Disney on Broadway performer? Have you enjoyed the show yet this year? Let us know in the comments below and on Facebook.

Are you planning a vacation? Reach out to our trusted travel agency sponsor Authorized Disney Vacation Planner
Mouse Class Travel
!