The Festival of the Arts has returned this year with many great offerings. Be sure to add this unique photo opportunity to the top of your Festival of the Arts touring plans.
EPCOT Festival of the Arts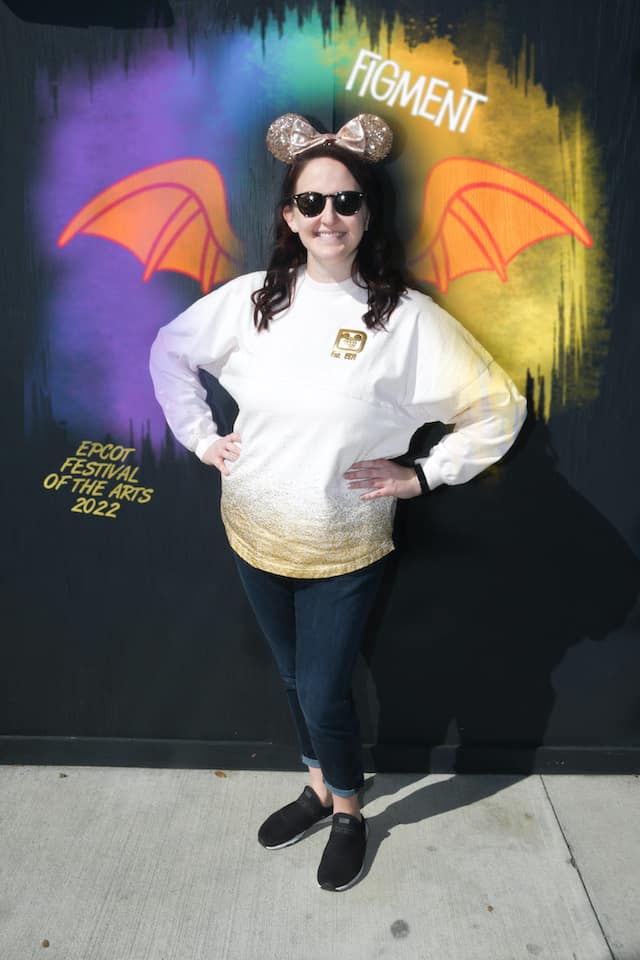 The International Festival of the Arts at EPCOT began on January 14, 2022 and runs through February 21, 2022. This festival has just a little bit of everything including merchandise, artists, food menus and entertainment. Not only that, but Disney just announced a new Spaceship Earth light and sound show for the festival.
Guests will also want to be sure to check out other colorful cuisine offered, and you don't want to miss the return of the Disney on Broadway Concert Series! For a full lineup of the artists performing, check out this post HERE. There are also a variety of classic art backdrops that allows Guests to step into the paintings. These are so much fun and make great souvenirs from the festival.
Be sure to check out a variety of these fun photo opportunities HERE.
"Can't Miss" Photo Opportunity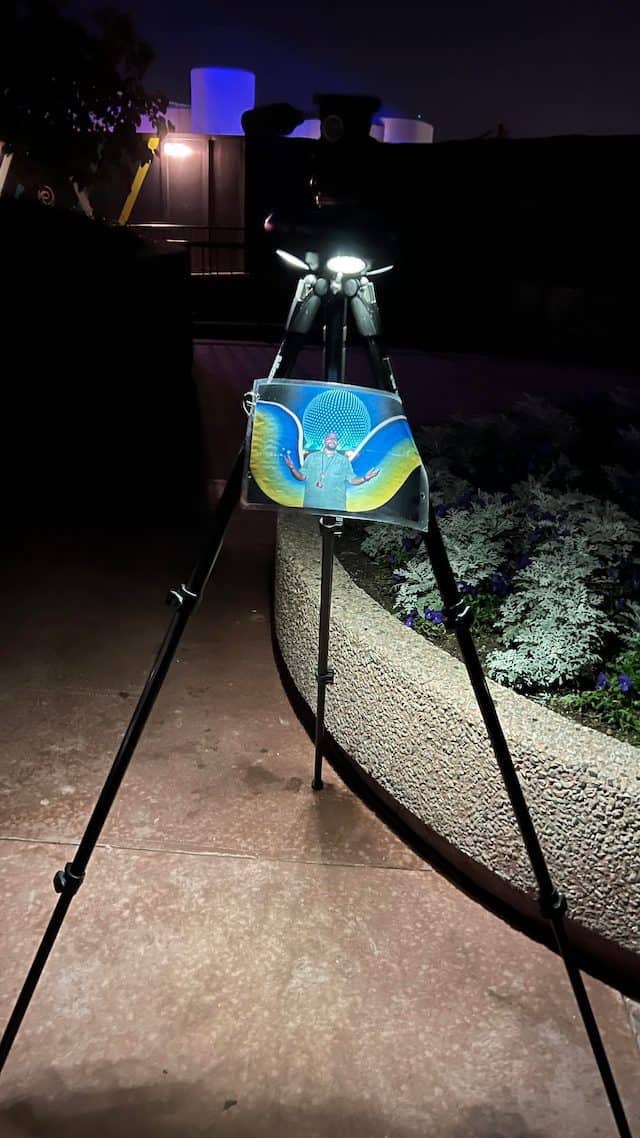 One photo opportunity is truly unique for each Guest. This special photo is only available at one location and can only be captured when it is completely dark. You will want to head over towards The Seas with Nemo & Friends. As the evening approaches, PhotoPass photographers will be located across from The Seas with Nemo & Friends in front of the black construction walls.
This PhotoPass experience is only located across from The Seas with Nemo & Friends in front of the black construction walls when it is completely dark.
We jumped in a rapidly growing line for this photo opportunity and waited for about ten minutes. The wait was entirely worth this unique experience. As one PhotoPass Photographer is at the tripod, the other photographer holds a lighted wand. Guests may choose a white or rainbow light experience.
Guests are invited to smile and remain still as the photographer with the lighted wand waves the wand and dances behind them. Our group requested the rainbow color effect. The PhotoPass photographer asked us to wait just a moment for our first photo so that Spaceship Earth would be be illuminated brilliantly behind us.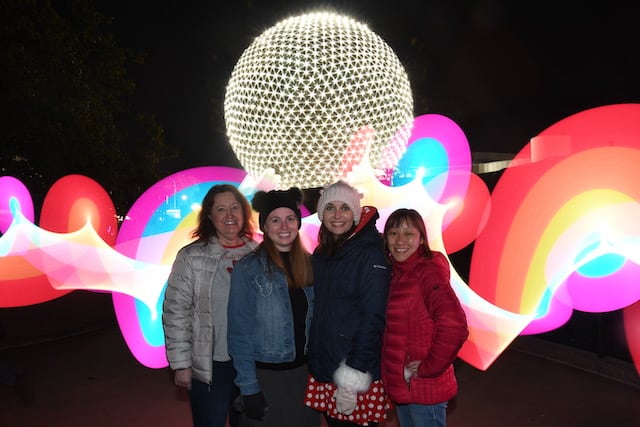 The end result was absolute perfection. We loved how all three photos were truly unique. These are included in the PhotoPass downloads that may be purchased or included in select Annual Passes for an additional fee.
What do you think of this lighted effect? Will you trying this during your next trip to the Festival of the Arts? What was your experience if you have tried this at previous festivals? Share your thoughts with us on our Facebook Page.