LATEST VIDEOS
Subscribe to my Youtube!
LIVE - Just Mousing Around
LIVE - Just Mousing Around Tonight!
Deco Delights has the prettiest looking dishes at Epcot's Festival of the Arts. But, do they taste as delightful as they look? Here's our honest review of this new food studio!
Deco Delights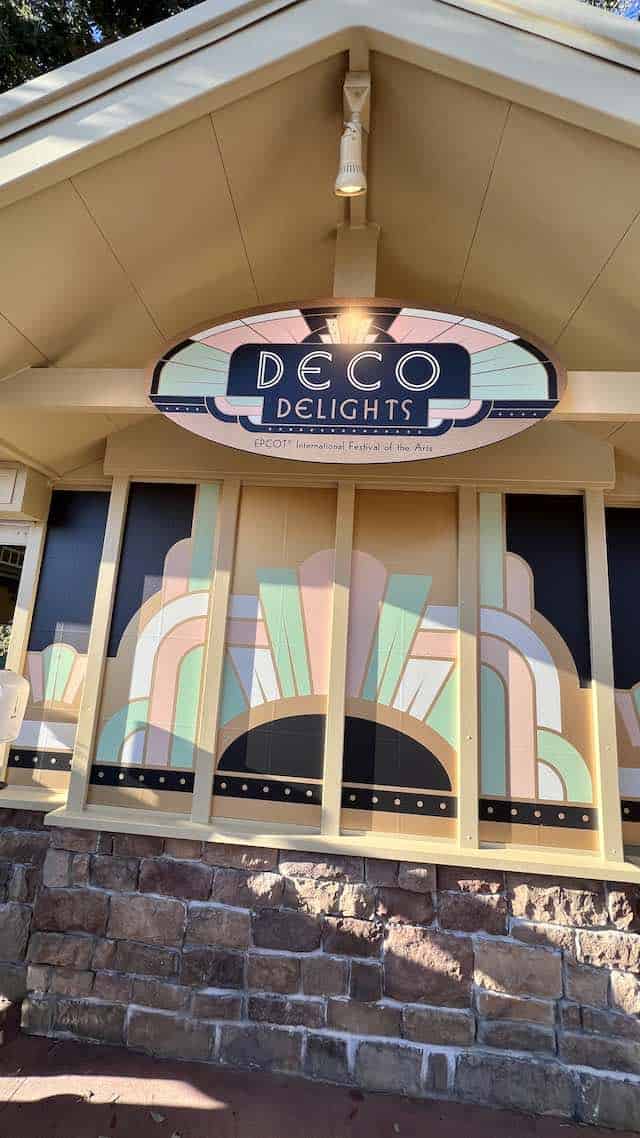 The Deco Delights food studio is located near the Port of Entry at Epcot. There are three beautiful desserts, and the entire studio is new to the 2022 Festival of the Arts. The studio takes over where the Decadent Delights booth used to be. It celebrates the funky Art Deco movement.
Here's a fun fact: During the 1930's, the Art Deco movement took over South Beach in Miami, Florida. As a result, there is an area known as the Art Deco historic district. This studio has a neat little connection to Florida history!
Menu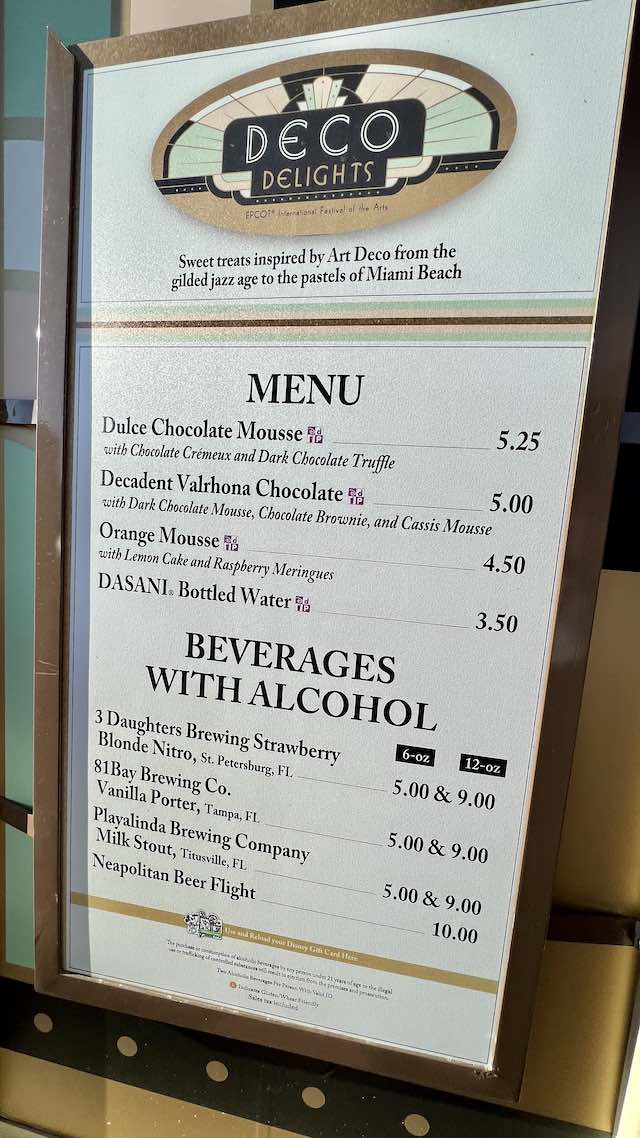 There are dishes on the menu at Deco Delights:
Dulce Chocolate Mousse with chocolate crémeux and dark chocolate truffle ($5.25)
Decadent Valrhona Chocolate with dark chocolate mousse, chocolate brownie, and cassis mousse ($5.00)
Orange Mousse with lemon cake and raspberry meringues ($4.50)
They are all smaller desserts, which make it perfect for sharing! If you are looking for a larger portion of any of these desserts, you may need to order two. Or, just do as we did and order them all!
How do these new dishes taste? Do they taste as good as they look? A group of us KtP Writers sampled all three, and here is what we thought!
Dulce Chocolate Mousse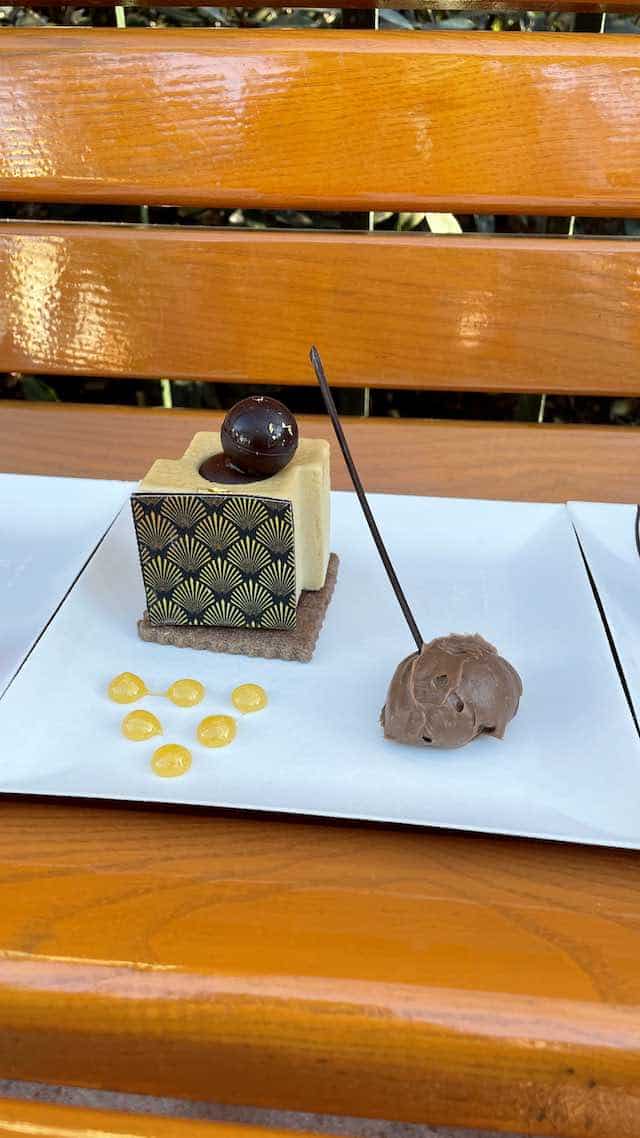 This dish was the least favorite among our group. There is a lot of chocolate in this dessert, but we really couldn't taste any of them, particularly the cake portion. There's the graham cracker-type crust, the actual mousse, and the truffle which had more flavor. Still, we were expecting an explosion of chocolate and we were left disappointed.
It was not horrible, but we preferred the other desserts. The presentation was pretty with a fun pattern on the chocolate garnish. This dish was the most sophisticated looking of the group with the others being much more colorful.
Decadent Valrhona Chocolate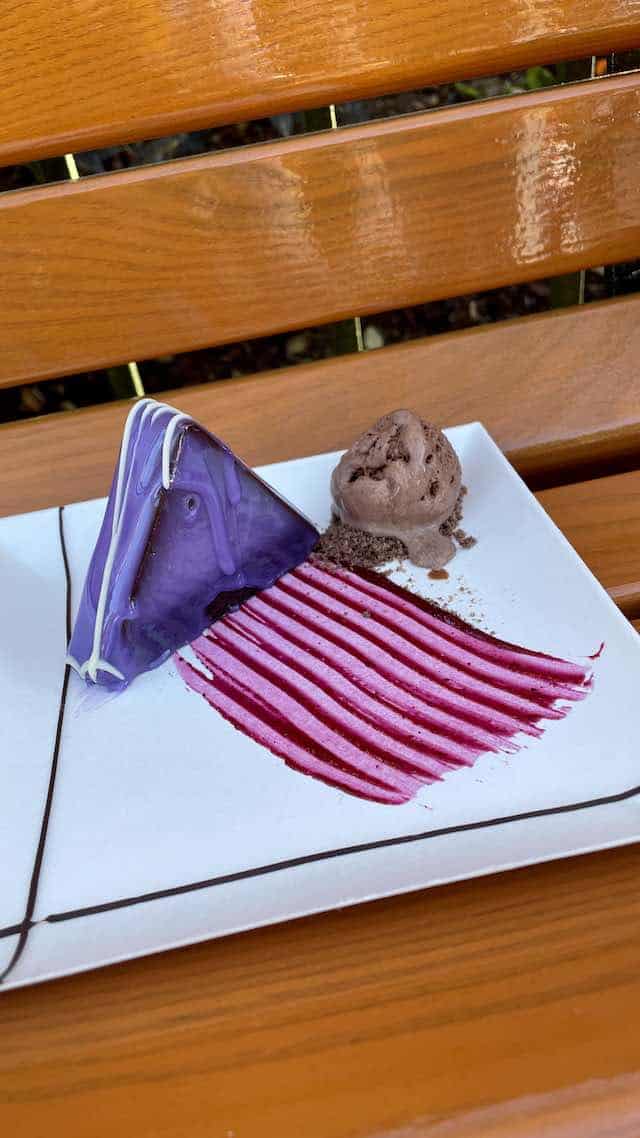 This yummy dessert was a hit! Some of us found it to be light, while others found it really rich. Either way, we all loved it! The purple and pink colors were fun to admire, and the brownie was gooey.
This dish is also served with a small portion of chocolate ice cream with a little bit of crunch! I love a good brownie/ice cream combo, and this was perfect. The triangle and presentation of the pink mousse tied in nicely with the Art Deco influence.
Orange Mousse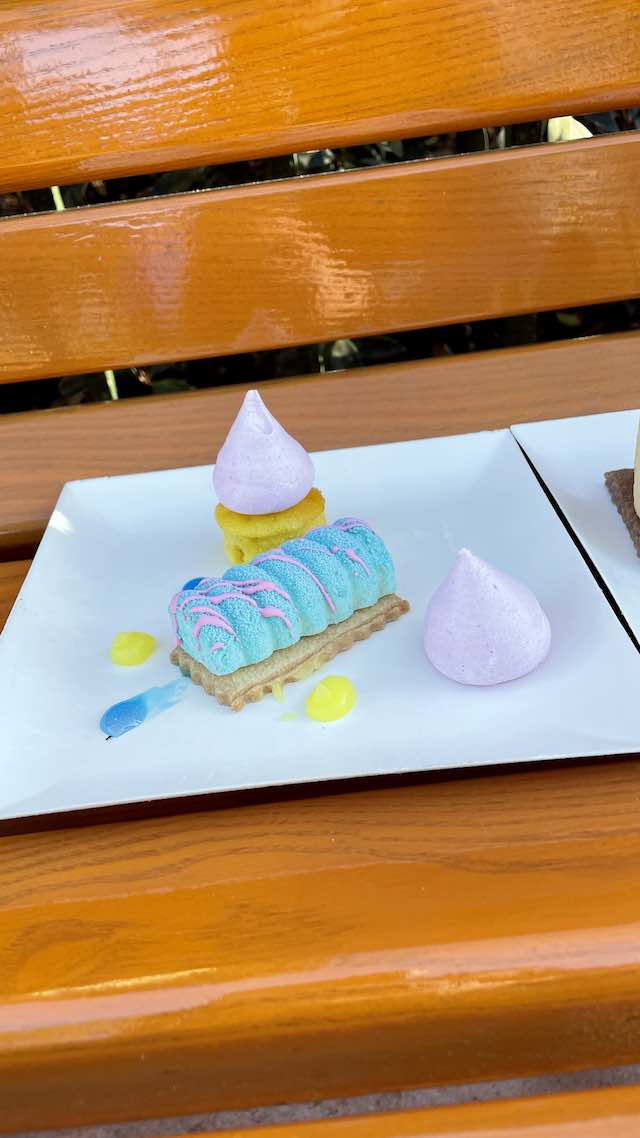 I am noticing a theme with the mousse. Disney enjoys using mousse a lot in their recipes this year at the festival. If the Dulce Chocolate Mousse lacked color and personality, the Orange Mousse more than made up for it! Beautiful blues, pinks, and yellows make this dish almost too pretty to eat.
However, we ate it…and we enjoyed it so much! I am a huge fan of citrus desserts, so I knew I would love it. The rest agreed with me! It was light and tasty, and the lemon cake was perfect. However, we did not enjoy the meringues because they had the taste and texture of styrofoam.
Just toss the meringues to the side and enjoy the rest of this dish! It was nice to have a non-chocolate option at this booth.
Final Thoughts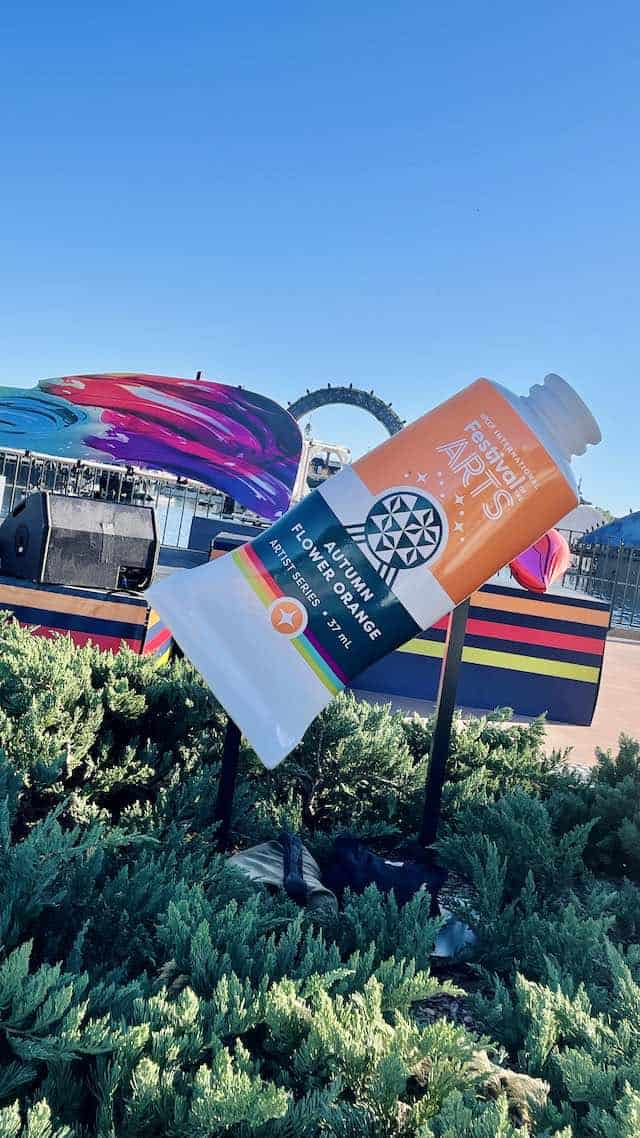 Overall we enjoyed this food studio a lot. Like you would expect from an art festival, the presentation and colors were bright and/or attractive. Other than the Dulce Chocolate Mousse, we were all satisfied with the dishes. And even then, it was edible – we just wouldn't order it again.
Will you be trying any of these beautiful desserts at this year's festival? Let us know in the comments below and on Facebook.

Are you planning a vacation? Reach out to our trusted travel agency sponsor Authorized Disney Vacation Planner
Mouse Class Travel
!