We finally know what the final Castle Collection series will look like! If you have been collecting this series, you know it has been a long time coming. The Belle Castle Collection is coming, but when will it be released?
Castle Collection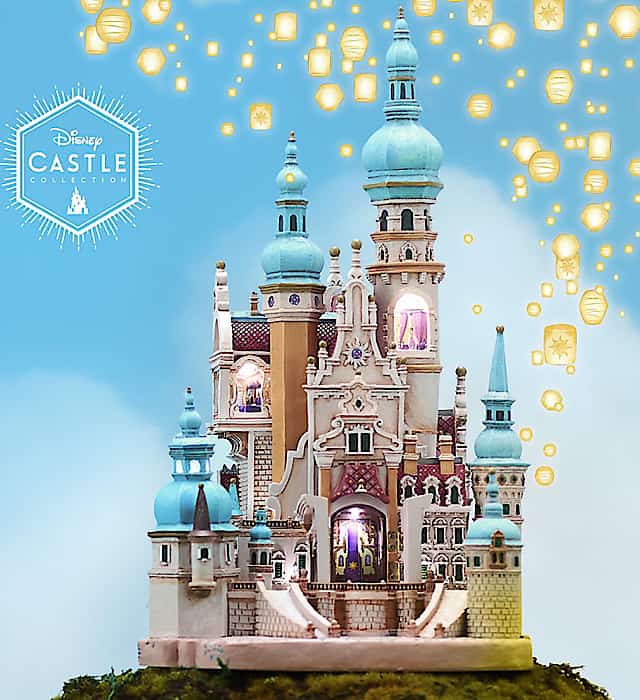 In April 2020, shopDisney announced an enchanting new collection featuring 10 of our favorite Disney princesses and their palaces.
Each series features a high-end light up castle figurine, a castle ornament, and a hinged castle pin. All of these these collections are limited releases. However, some items have sold out within minutes.
For a look at past collections in this series, take a look at this post HERE. So far we have seen collections from Cinderella, Frozen, Mulan, Snow White, Rapunzel, Aurora, Jasmine, Ariel and Merida.
What has been your favorite so far?
Belle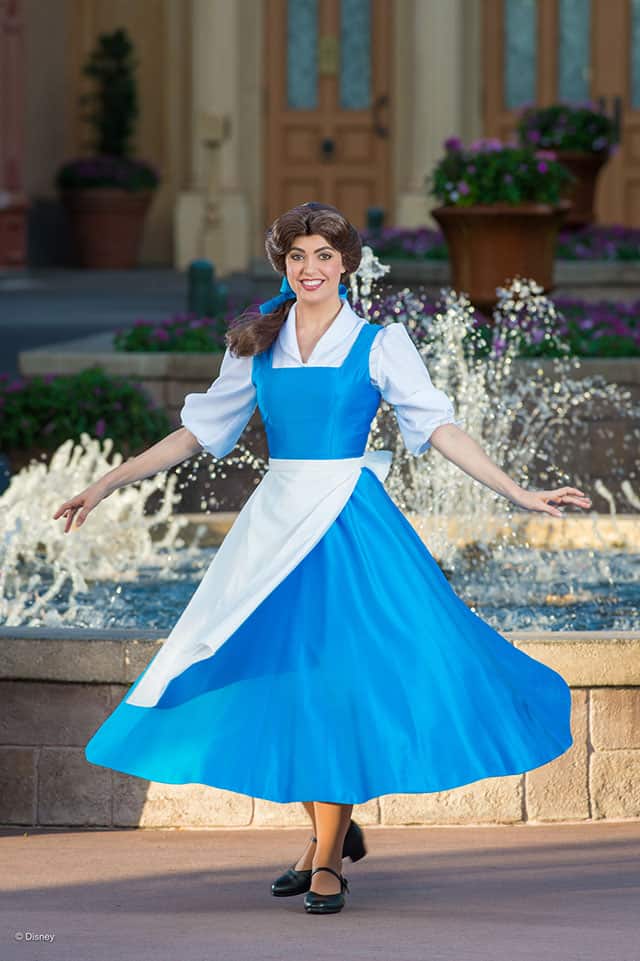 It seems fitting to end the series with Belle. Belle is certainly one of my favorite princesses and it seems like fans of this collection have been waiting forever for any hope of this release!
No official release date has been given by shopDisney, but we can see a preview of all of the items in the collection today!
Ravensburger Belle Puzzle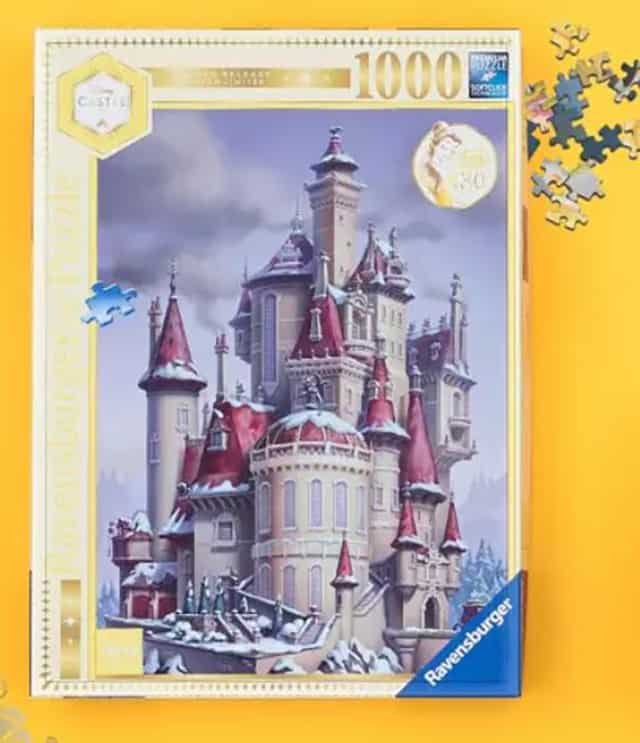 This 1000 piece puzzle is sure to keep you busy for days. Beast's castle from the French countryside is featured here in the winter.
Journal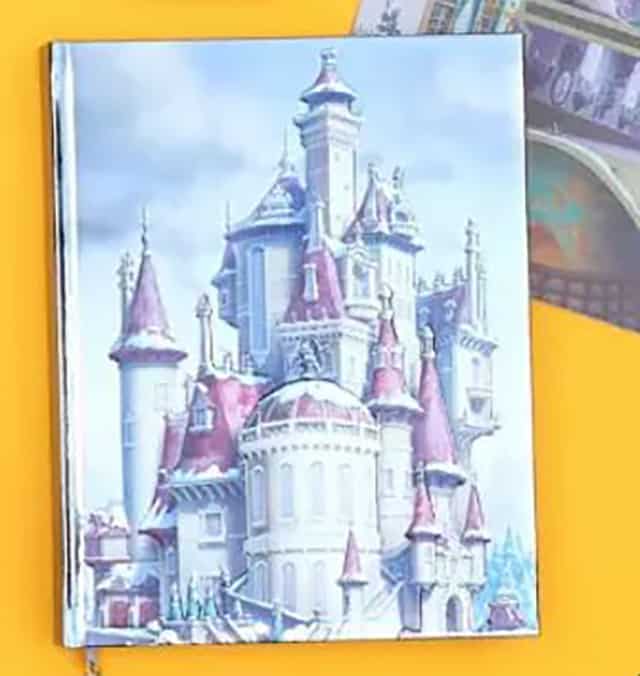 Each journal in this collection has been stunning and I am sure this will be just as beautiful. The journals feature artwork on the cover and throughout the entire journal and also includes a pull out poster. I (Maggie) have the Ariel journal and these journals almost seem too pretty to write in!
Castle Light up Figurine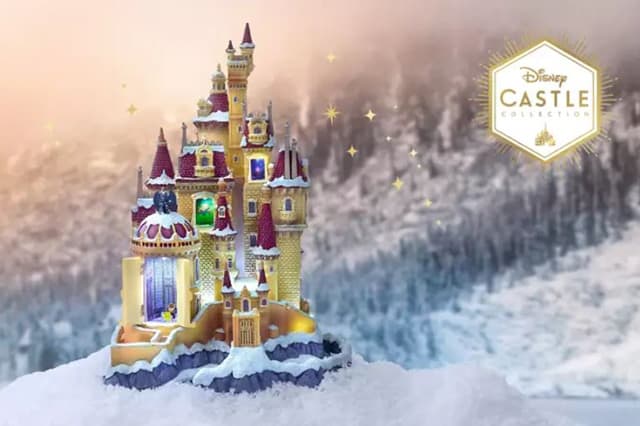 The castle figurines in this collection usually retail for $149.99 on shopDisney, and is by far the most expensive piece in the set! Each figurine lights up with an on/off switch. In addition, you'll need 3 AAA batteries, which are included. It's made out of resin and glass. While these are beautiful, these tend not to go as quickly as other items in the collection.
Ornament and Pin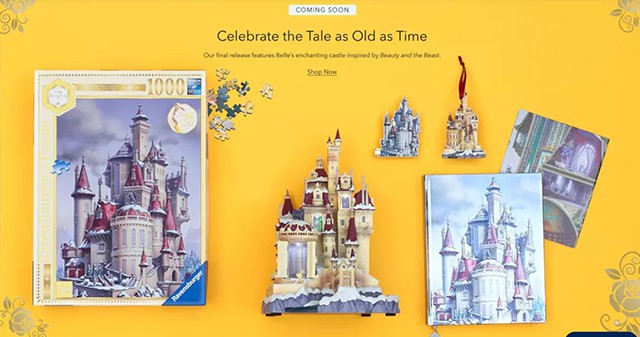 The most common items to sell out fast have been the ornament and pin. I have a feeling each of these will go fairly quickly once they are available, unless a lot of people have just given up on this collection.
The Belle pin features a hinged design like the others in the Castle Collection. When opened, the pin reveals artwork featuring the castle interior. It also has two Mickey pinbacks.
All of the ornaments in the Castle Collection are stunning. The ornaments are so nicely detailed and come in a beautiful box. Each ornament is intricately sculpted with painted details and include a ribbon hanging loop.
We are hopeful that this collection will be released soon! Hopefully it will not run into any supply demand issues as other collections and merchandise. If it follows like the past few releases, these items will be released at 12:00 am PT, so if you are on the east coast, set those alarms for a 3 am release.
Have you been collecting items from this collection or have you just given up? What has been your favorite release so far? Tell us about it in the comments below or on our Facebook page.