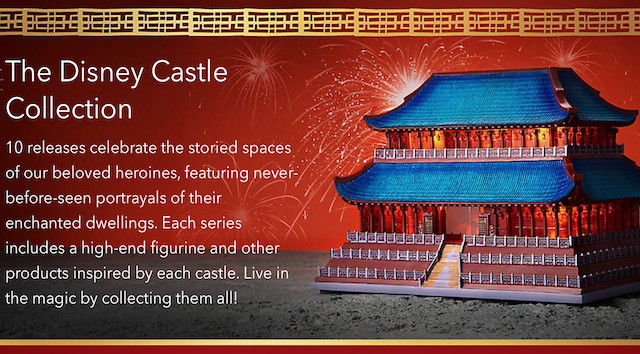 The next series in the Disney Castle Collection features the Imperial Palace from Mulan! It is absolutely beautiful and doesn't appear to be using MerchPass! See when the series drops right here.
Disney Castle Collection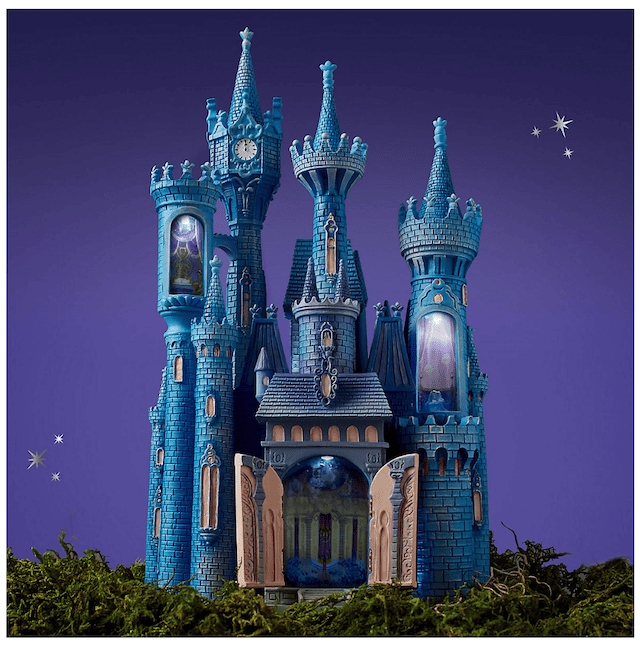 Back in April, shopDisney announced a new collection featuring 10 Disney princesses and their palaces.
This collection showcases 10 castles of some of our favorite heroines. This collection is unique in that it will give us a glimpse of some castles that have never been shown before. Each series includes a high-end figurine and other products inspired by each castle.
Cinderella
Elsa from "Frozen"
Mulan
Snow White
Rapunzel from "Tangled"
Aurora from "Sleeping Beauty"
Jasmine from "Aladdin"
Ariel from "Little Mermaid"
Merida from Brave
Belle from "Beauty and the Beast"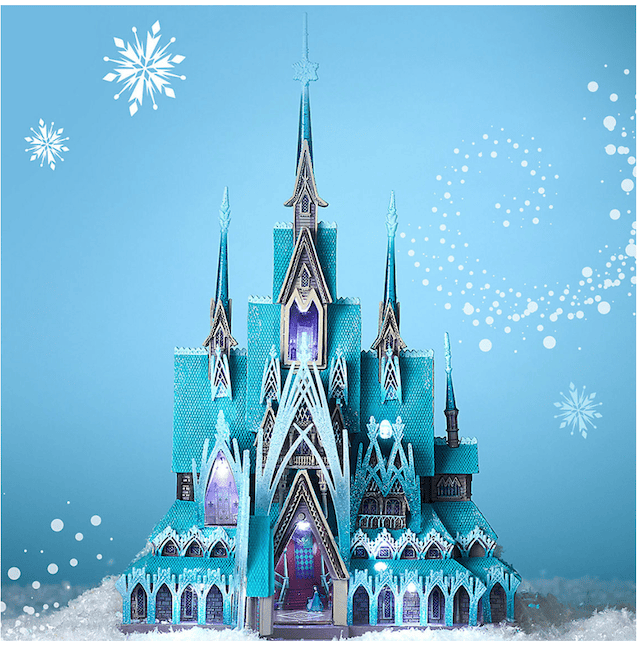 Cinderella and Elsa's beautiful castles have both been featured so far. I purchased the display case to hold all of these beautiful pins I hoped to collect!
Both releases were a bit different, however. For the Cinderella series, items in the collection were able to be purchased without a MerchPass. MerchPass relies on a lottery-type system where hopeful buyers enter their information. shopDisney then randomly chooses who will be able to purchase.
However, the Elsa series was one of the releases (along with Minnie Mouse: The Main Attraction) that implemented a MerchPass.
Mulan Castle Series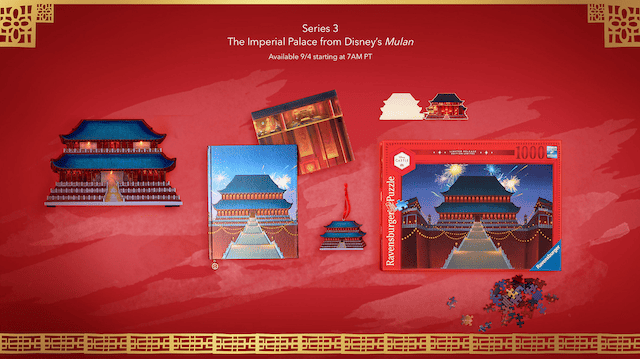 The Imperial Palace from Disney's Mulan will be available on September 4 starting at 10 am eastern/7 am pacific. The castle pin, journal, puzzle, ornament and castle, and light up figurine will all be available again.
However, it appears that MerchPass will NOT be used for this series! So far, the shopDisney website has not mentioned anything about signing up for MerchPass in order to be able to purchase the items in this series.
We will continue to update if this changes!
This releases aligns perfectly with the new Mulan movie! The live-action Mulan premieres on Disney+ in just a few days! You will need to pay the $29.99 to own it in your library, though. If you can wait a few months, it will be available for free! Find more details HERE.
What do you think? Will you be trying for the Mulan Castle Collection? Let us know on Facebook!