Do you love the feeling of being swept off to a completely different time and place? If so, these Disney attraction belong on your must do list.
Walt Disney World Attractions
It seems as if there is a type of theme park attraction for every type of whim. Are you into thrill rides? Would you prefer sweet, tame fun? Perhaps you love a good show?
Regardless of your preferences and style, there is likely fun for you to be had at Walt Disney World. However, Disney's attractions hold a special appeal for those who like to become completely immersed in an experience.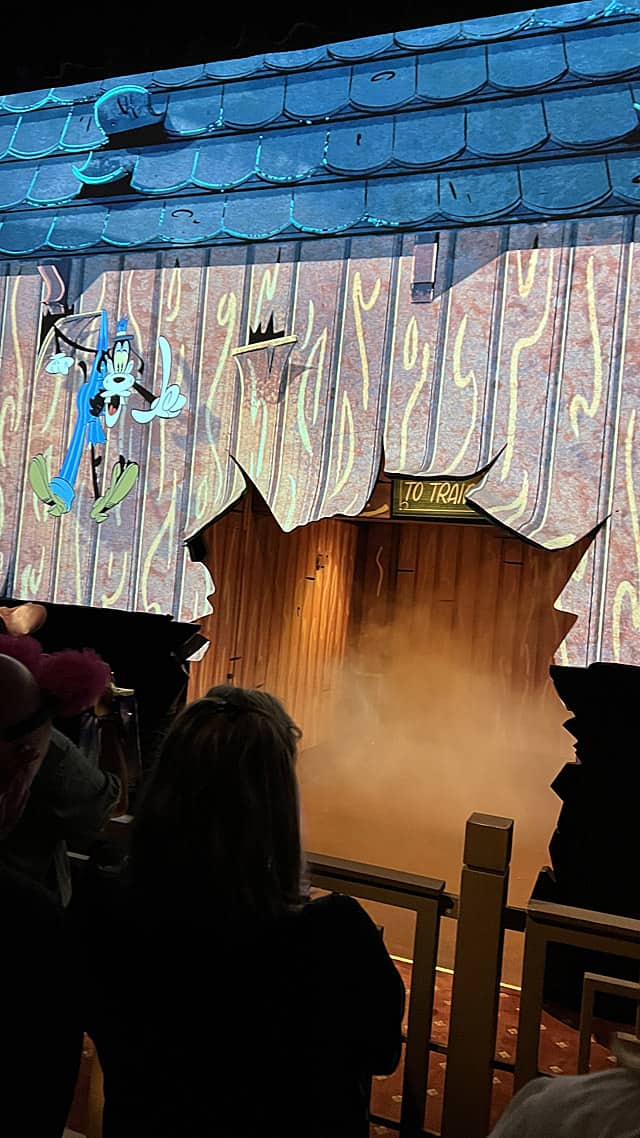 If you love an attraction that puts you in the center of a story or transports you to another world, then you will love these five attractions. For those who love to slip away for a few moments, these rides truly help you suspend reality and enjoy a time out from the world.
Caution! This post does contain some spoilers as it pertains to ride queues, pre shows, and overall ride experiences. However, most of the details are left for you to discover on your own.
The Haunted Mansion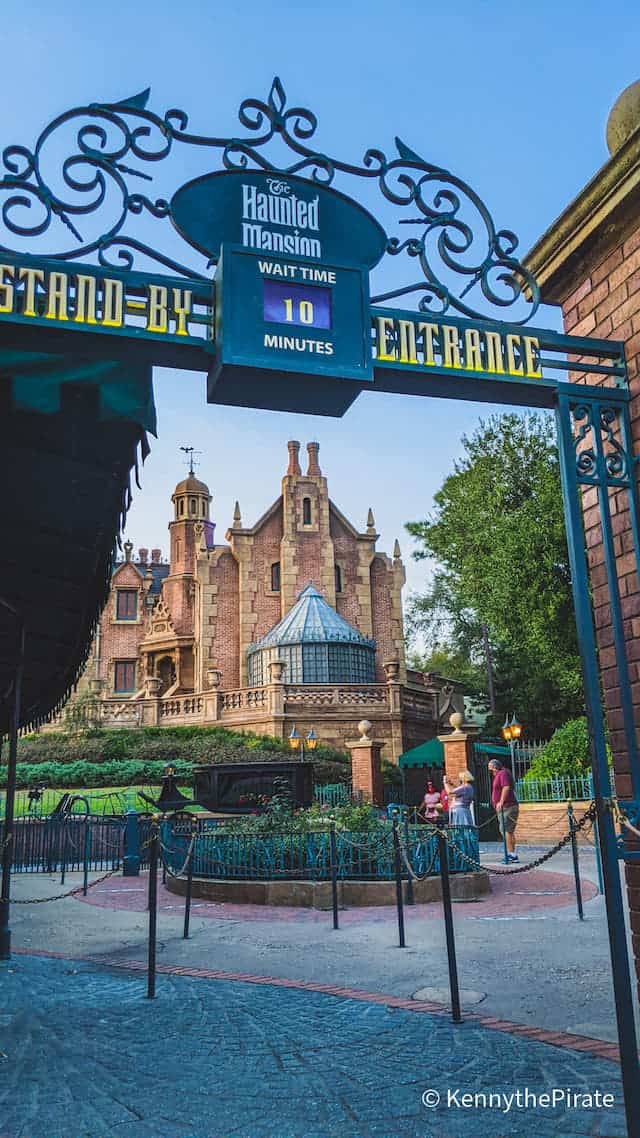 Not only is the Haunted Mansion a Walt Disney World opening day attraction, but it is one of the most immersive when it comes to theming and story. The moment you catch a glimpse of the distinctly stately yet eerie Mansion, you forget the jolly goings on in Liberty Square. It is a world all its own.
The story begins to take shape as guests enter the queue. There they are treated to ghoulish details that both set the stage for newcomers and provide repeat visitors with a search for tidbits they have yet to notice. Even the tombstones have tales to tell.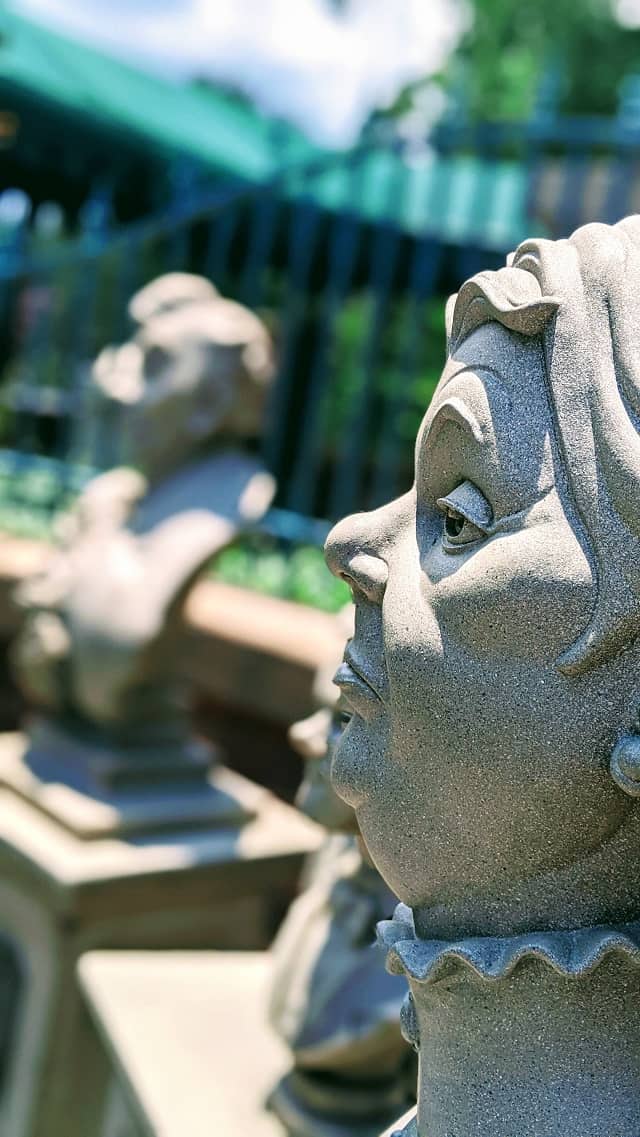 The Cast Members don costumes perfect for their parts. Even better, they seldom break character and enhance the experience itself.
Part of the allure of the attraction is its pre-show, which is arguably one of the best Disney has to offer. Here, your Ghost Host bids you hello with his iconic line, "Welcome, Foolish Mortals."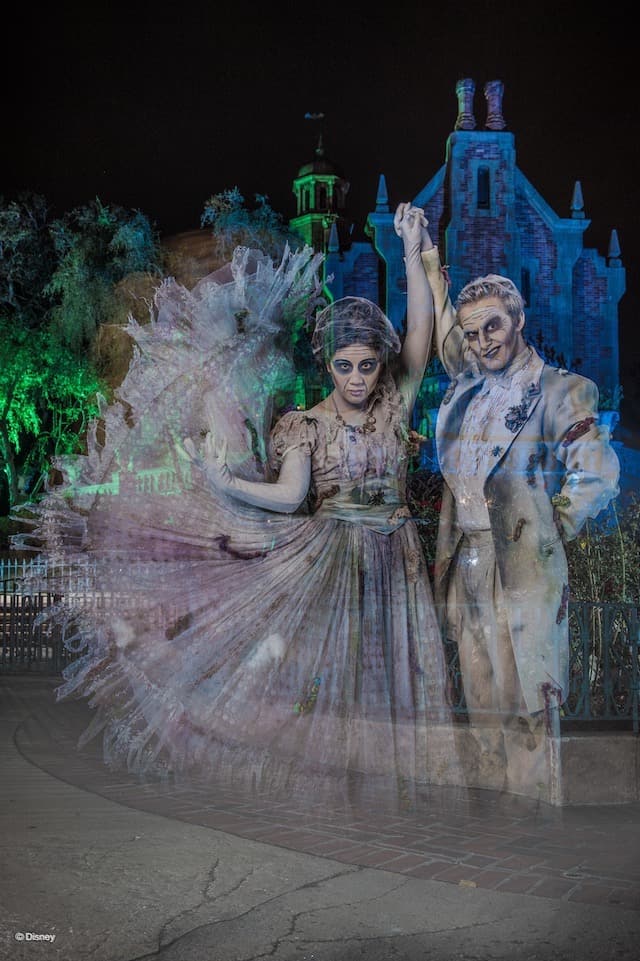 As guests experience the horrors of the shrinking room, the story of the Mansion and its 999 Happy Haunts begins to unfold. Assuming guests manage to find a way out of the room, they will move down a corridor.
Here they will board ride vehicles, aptly named "Doom Buggies." These simple vehicles encase guests in darkness.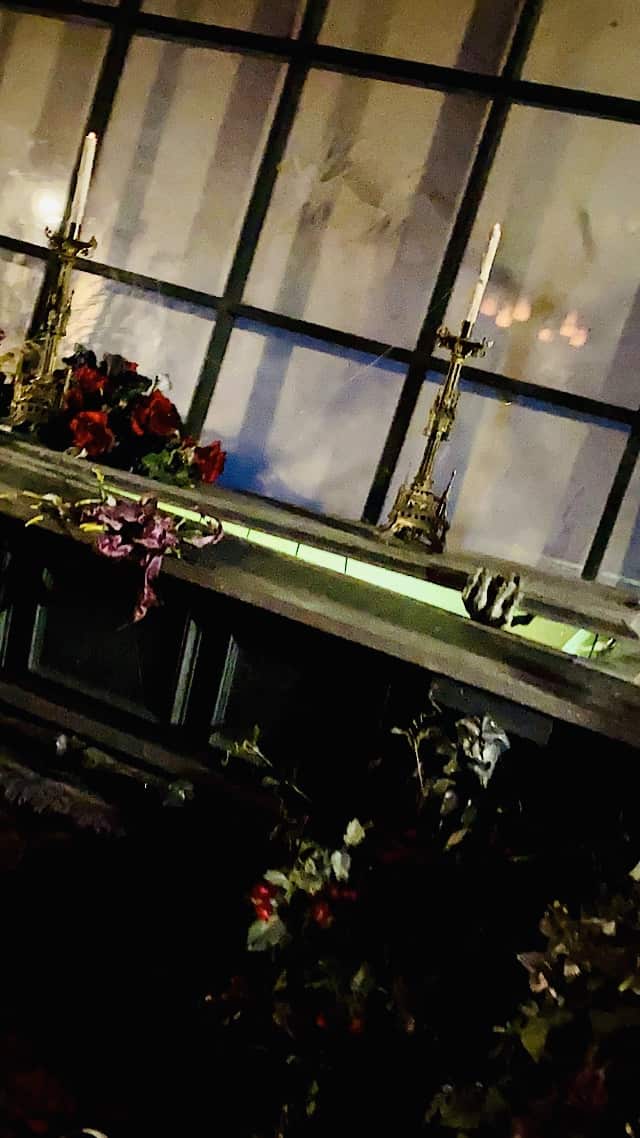 Now the grim tour of the mansion begins. Guests will find creepy cadaverous characters, many of whom have back stories -and entire fandoms- all their own.
The ride gives guests a robust nine minutes of ghostly chills and ethereal visuals. At no point is there a moment devoid of story or theming.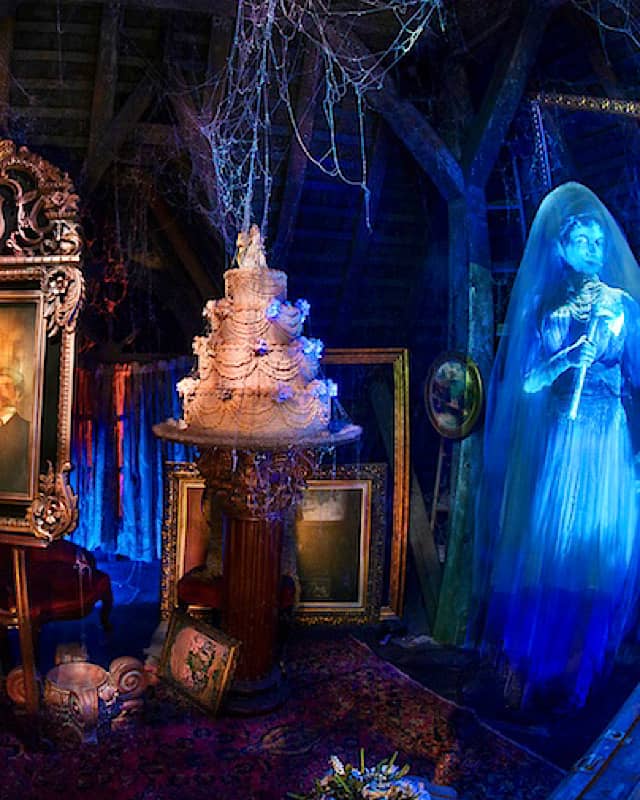 If you love immersive experiences, you will find this is one you can sink your teeth into-unless it sinks its teeth into you first. If you want to read an even more thrilling story, check out Susan's post when she got to ride it with the lights on!
Flight of Passage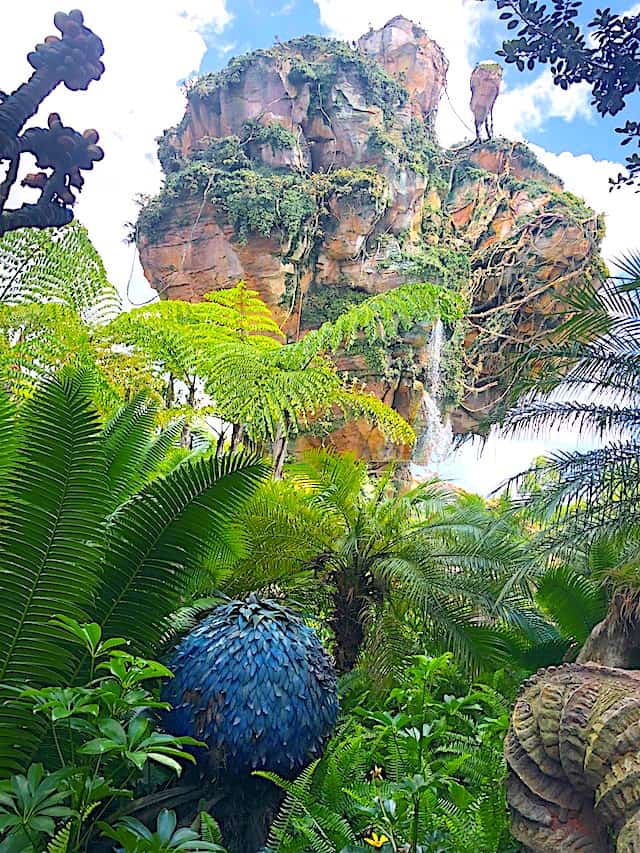 Over in Animal Kingdom exists the World of Pandora. It creates a perfect backdrop for another immersive experience.
The intricate details and beauty of the land are enjoyable even if you are not an Avatar fan. In fact, you don't need to have seen the movie to get a good feel for this magical setting. It speaks for itself.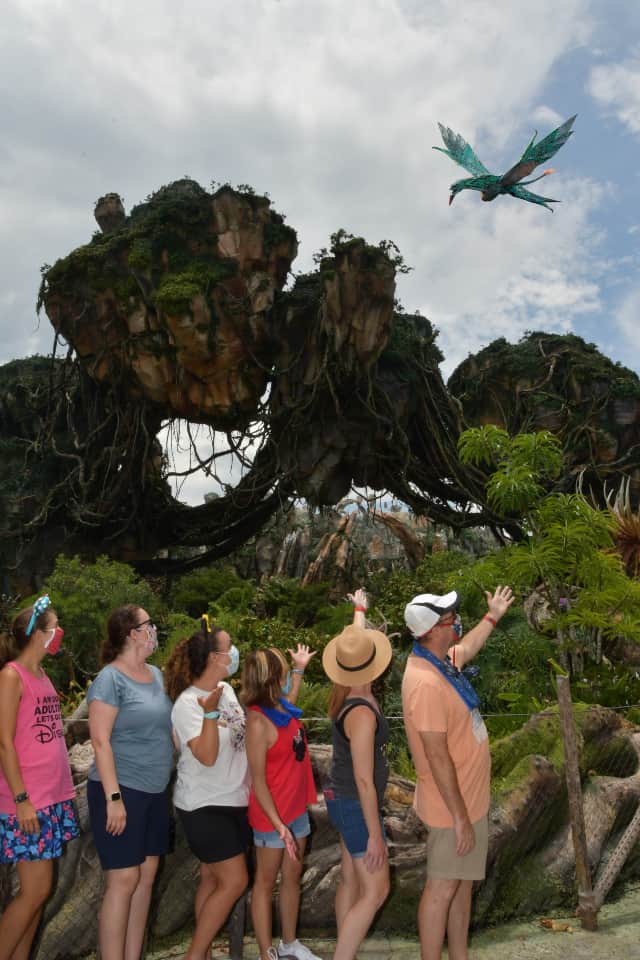 Avatar Flight of Passage speaks for itself as well. Guests will find it nestled in the World of Pandora, waiting to whisk them away.
The pre-show sets the stage for what is to come. It explains guests will enter the link chamber to be paired with a banshee and feel what it is like to fly with the Na'vi.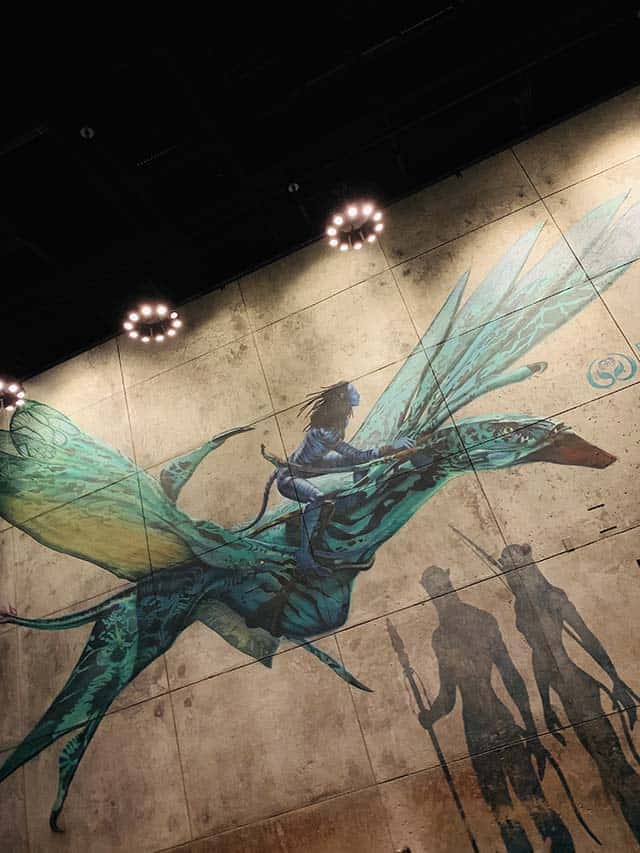 The ride itself is more than just a 3D experience. It is a flight simulator showcasing Disney Imagineering and technology at its finest.
Guests swoop and soar across the gorgeous and often dangerous setting of Pandora. It is so life-like that you will be able to hear the beating of your banshees wings. At times, you can even feel it breathe.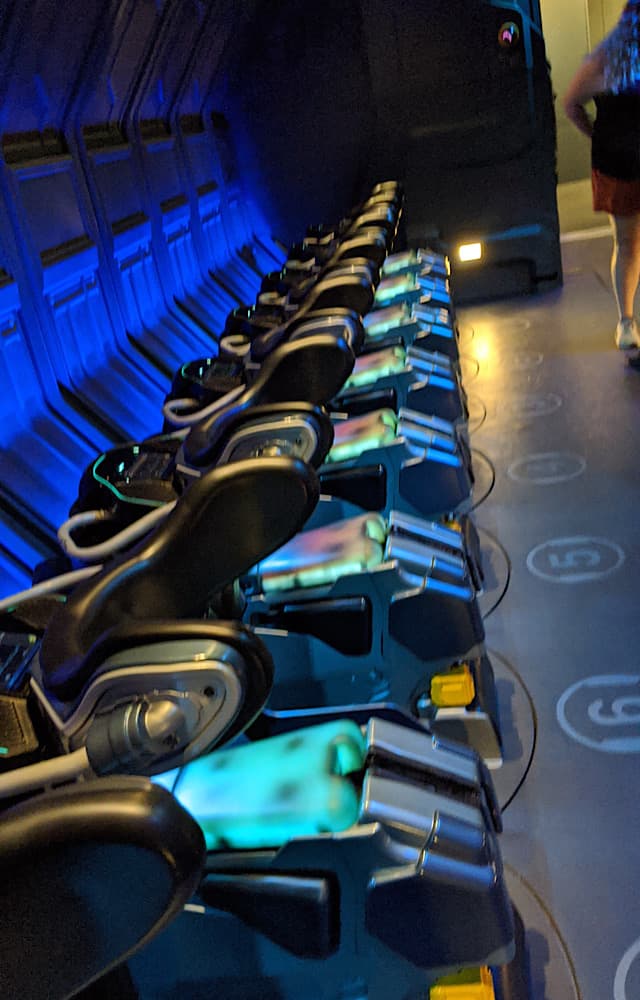 It is highly likely that the only complaint you will have is that you wish it were longer. The simulation itself is only approximately 6 minutes, but WHAT a six minutes it is.
Exiting the ride deposits you back to Pandora's waterfalls and lush foliage, unless you elect to exit through the gift shop. You can even enjoy a Na'vi meal over at Satu'li Caneteen if you aren't quite ready for your journey to end.
Overall, this is an attraction that is not to be missed, especially if you enjoy becoming wrapped up in story and immersion.
Tower of Terror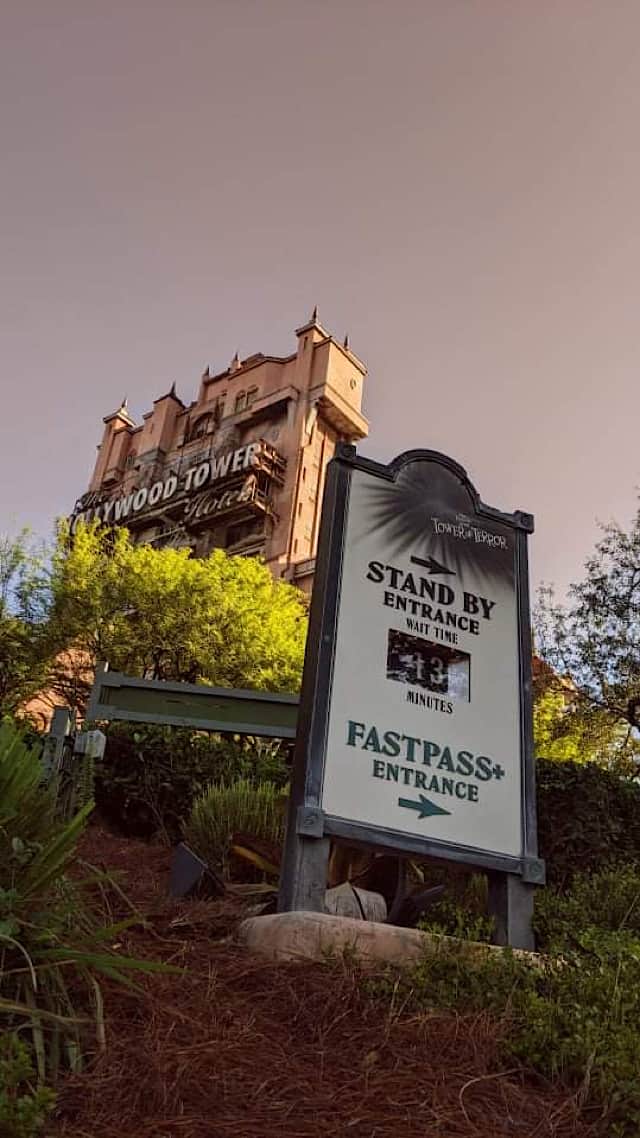 For those who can handle one of Disney's biggest thrills, Twilight Zone Tower of Terror offers one of Disney's finest experiences for guests who love to be (literally) sucked into a story.
It sets the tone from the moment guests approach. The sight of the tower itself and the sounds of the screams pouring from it are enough to make the fainthearted turn away. However, the same tone captures the imagination of adventurous spirits.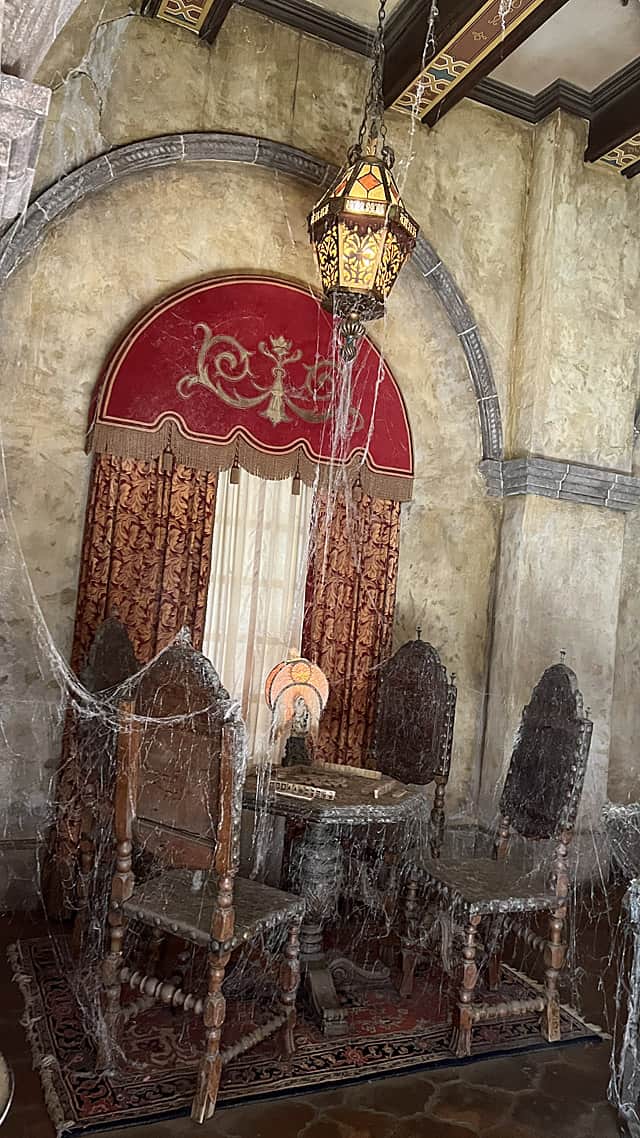 It is possible to have a physical response to the ride before entering the queue, and it truly speaks to the amazing job Disney has done with Tower of Terror. I find my pulse quickening and my mind gearing up with anticipation when I near the attraction.
Cast Members are just as much a part of the story as the attraction itself. Their subdued, chilling performances and perfect wardrobing enhance the experience in the most delightfully spine tingling way.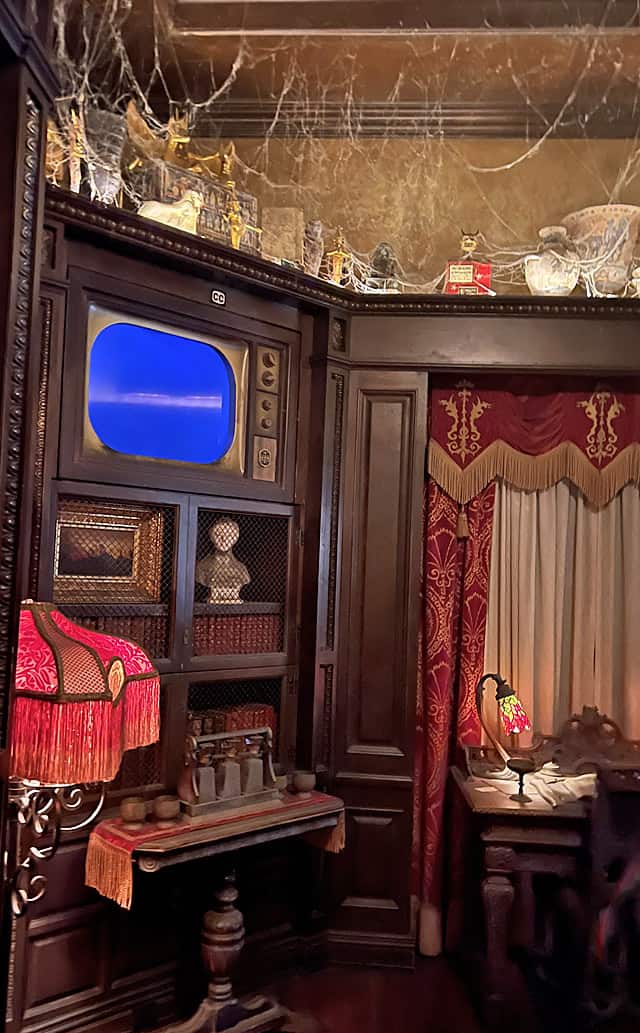 The pre-show is simple and quietly terrifying. And, it is one of Disney's very best! Guests wait quietly when suddenly a television set appears and Rod Serling welcomes you into the Twilight Zone. He reveals that on Halloween night in 1939, a family was riding the hotel elevator when lightning from a storm struck, and they were never seen again.
Next, guests enter a rickety elevator. It is the type of elevator where you can be certain something will go wrong. However, the attraction is more than just a free-falling elevator. It immerses you into an episode of the Twilight Zone itself.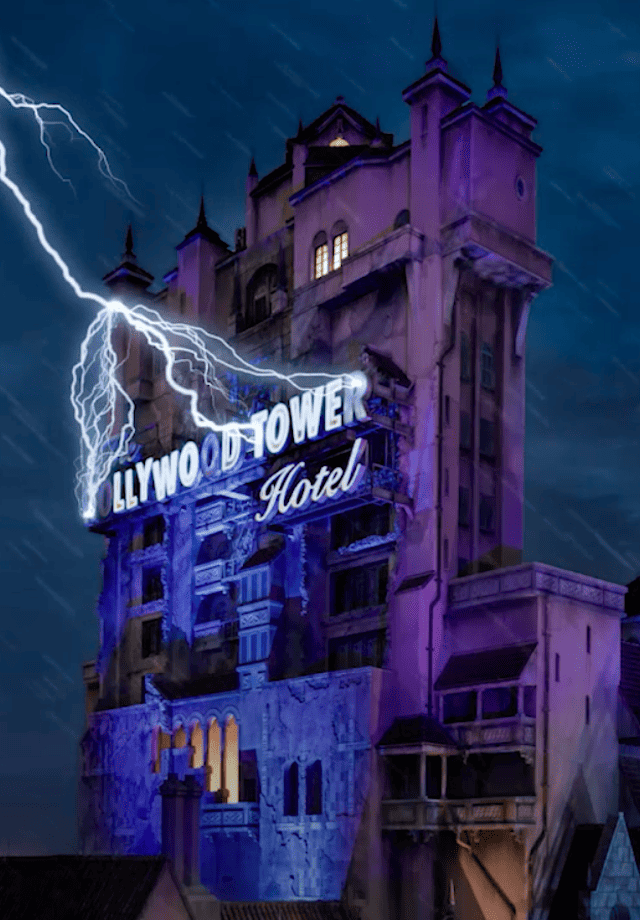 Tower of Terror is a cornucopia of theming and story. It is escapism at its finest that allows those who drop in to live in the moment.
Kilimanjaro Safari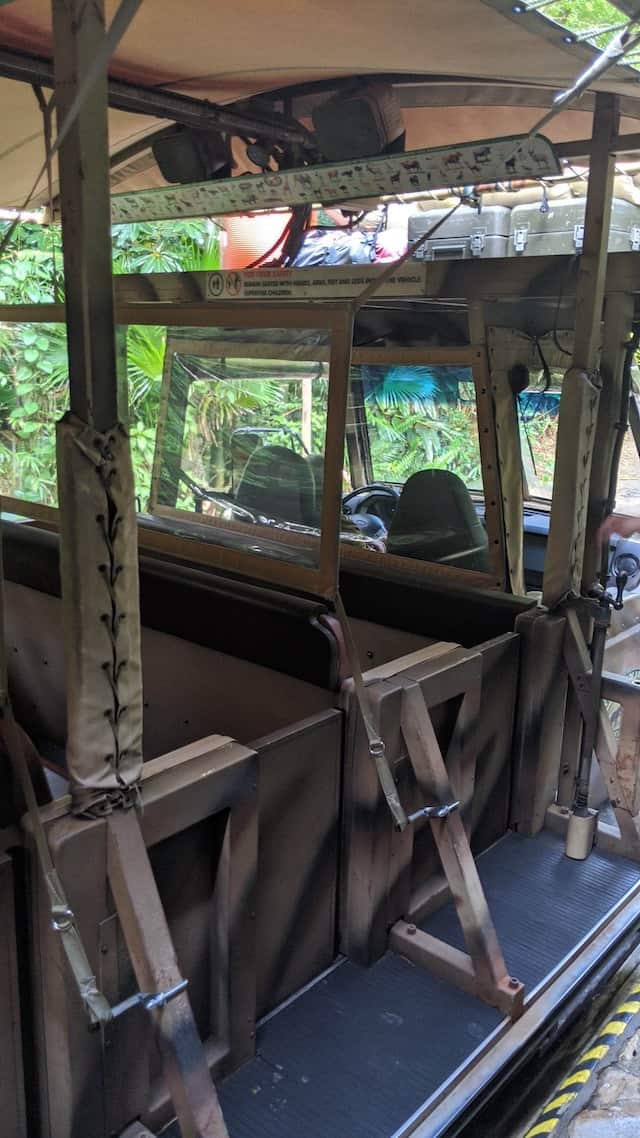 Have you ever wanted to experience a Safari on the Kilimanjaro? Walt Disney World is the closest you can come to the experience without traveling to Africa.
Located at the heart of Animal Kingdom, Kilimanjaro Safari takes guests on an 18 minute jeep tour of the savanna that will make guests forget that they are in Central Florida.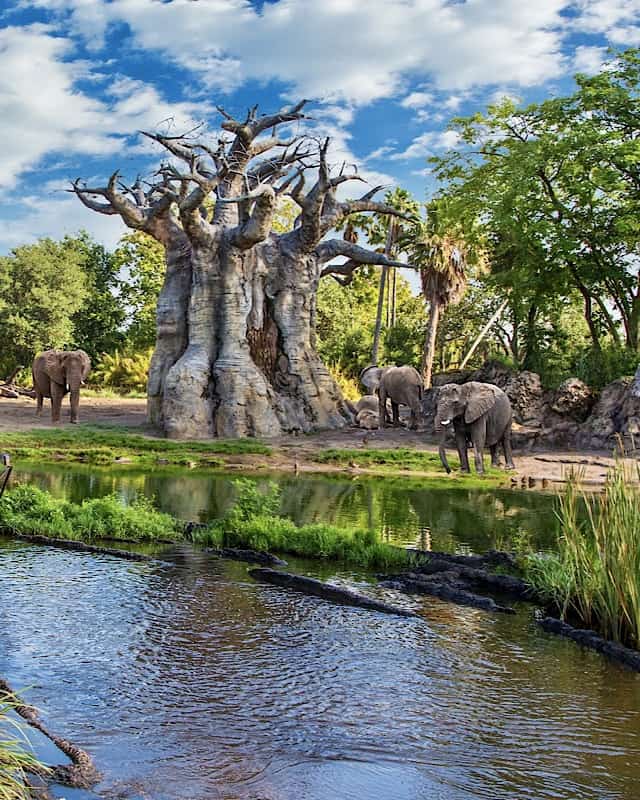 The safari brings guests up close with wildlife in a way that cannot be replicated by any other conservation program. The animals roam the savanna with no sign of fencing in sight!
There are 34 species of animals living across 110 acres of savanna. Many of the creatures are members of threatened or endangered species such as the African elephants and black rhinos you will find there.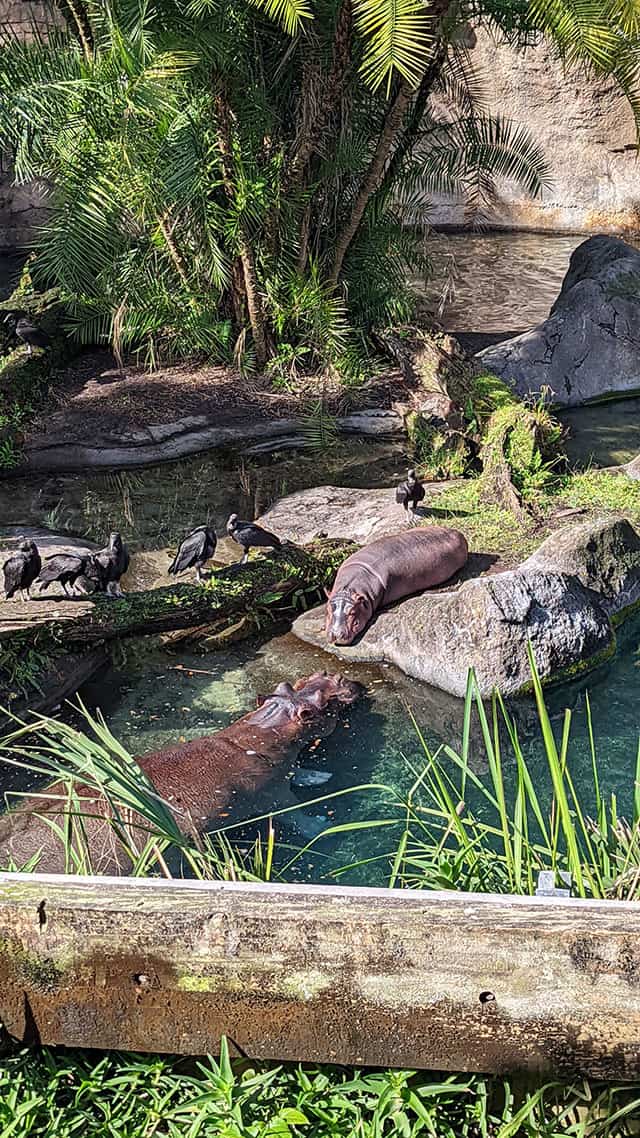 Walt Disney World also has the unique distinction of being home to a species that is extinct in the wild. However, several of the remaining members of the Scimitar-horned oryx species reside in Animal Kingdom.
If you spot one, you are seeing Disney's conservation efforts in action. Sadly, without Disney and the handful of preserves that support these creatures, the species would vanish.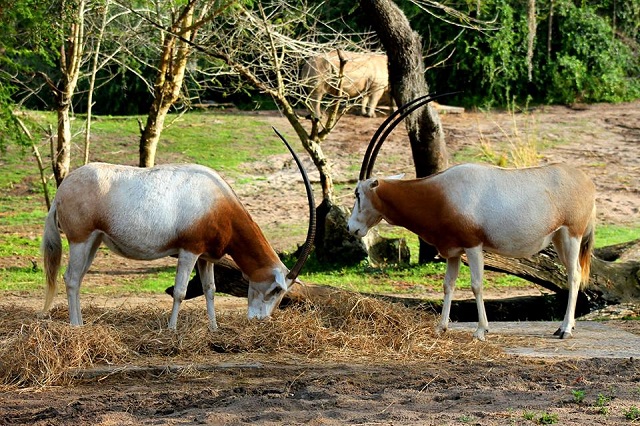 The most interesting part of this attraction is that it has the potential to be different every single time. You may even catch a glimpse of some of Disney's new babies.
Animals are unpredictable; you will not see the same combination of creatures and behaviors twice. When I can, I do this attraction twice back-to-back as I find it is completely different both times!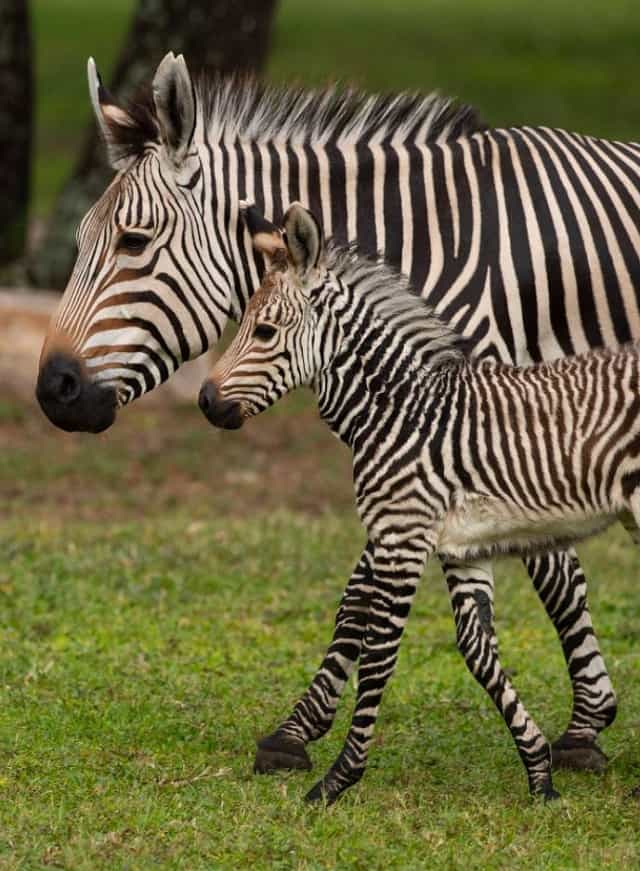 If you want to escape into the wild, you have to try this attraction. And if you want even more immersion, try one of Disney's Animal Encounters. Read about them right here.
Rise of the Resistance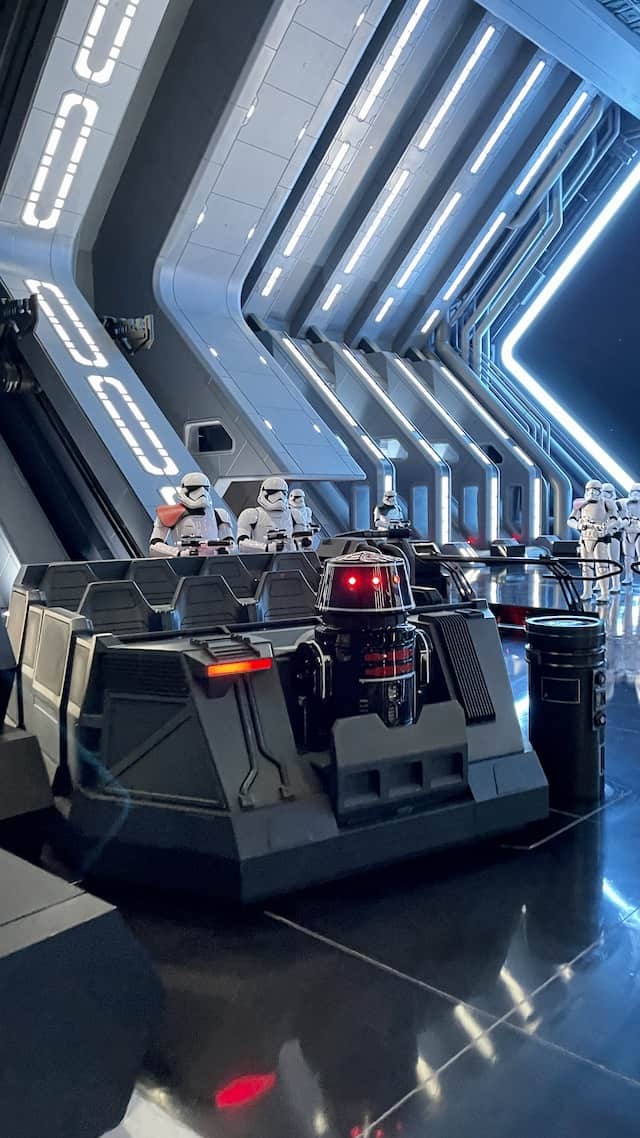 Have you ever wished you could be inside of a Star Wars film? If you want to be part of the movies, Rise of the Resistance is a can't miss attraction.
This is a must-do for Star Wars fans. However, like most Disney attractions, you do not have to know much about Star Wars to enjoy it (just ask our editor).
As is true with other immersive experiences, the appeal of this attraction begins with the surrounding land. Galaxy's Edge is a world of its own. The Imagineering team pulled out all the stops when bringing Black Spire Outpost on Batuu to life. It sets the stage for Rise of the Resistance nicely.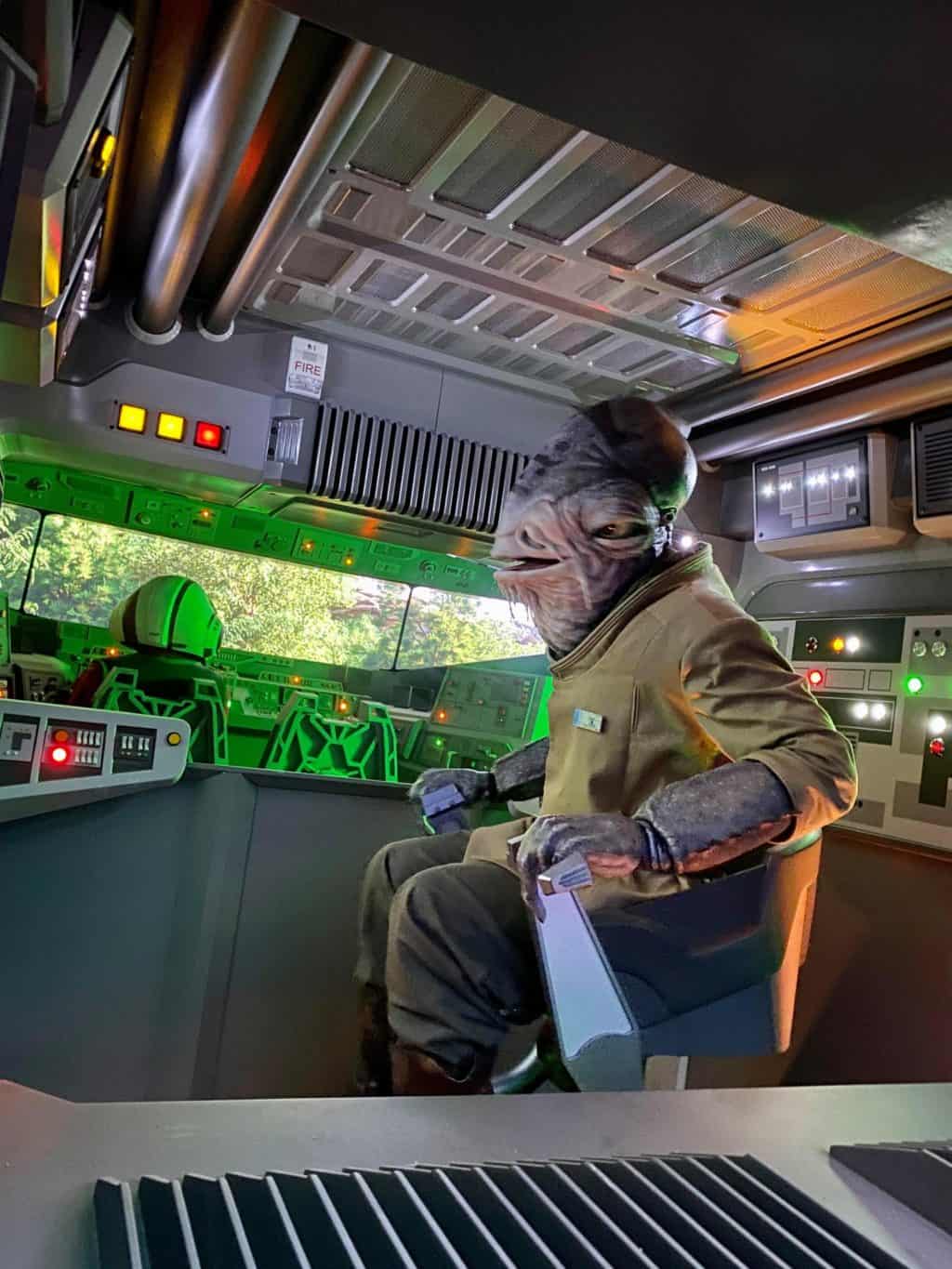 This attraction combines all things Imagineering to create an 18 minute Star Wars experience. It puts guests at the heart of the action from the moment the pre-show begins.
From there guests board a transporter. However, when Kylo Ren and the First Order capture the ship, the adventure takes a sharp turn.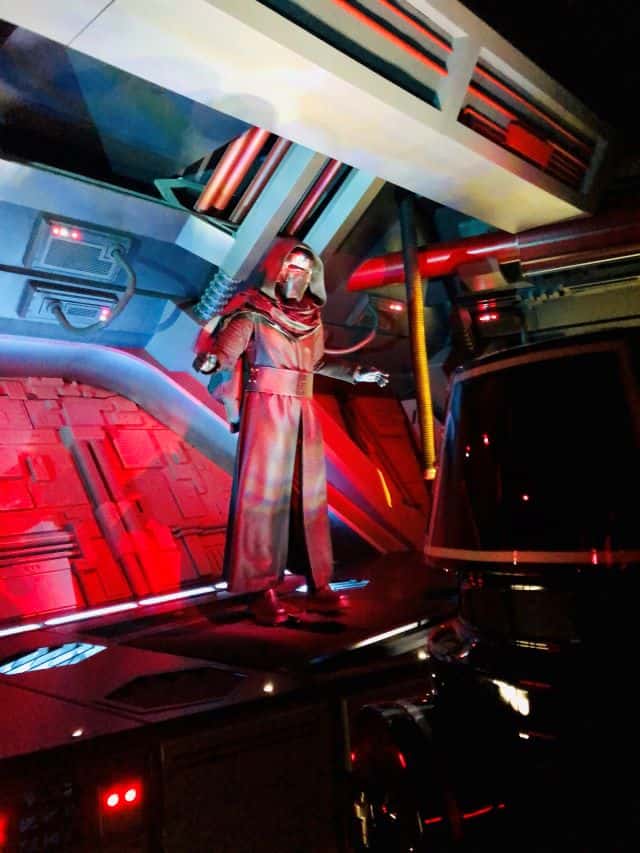 Cast Members join the fun by playing members of the First Order, escorting guests to a new fate. Still other Cast Members join the experience as part of the Resistance.
Live action, state-of-the-art animatronics, a trackless ride vehicle system, life-sized AT-AT walkers, never-before-seen on-ride effects, and just the right amount of simulation combine forces with maybe a hint of the Force itself. They build an experience that I cannot adequately put into print.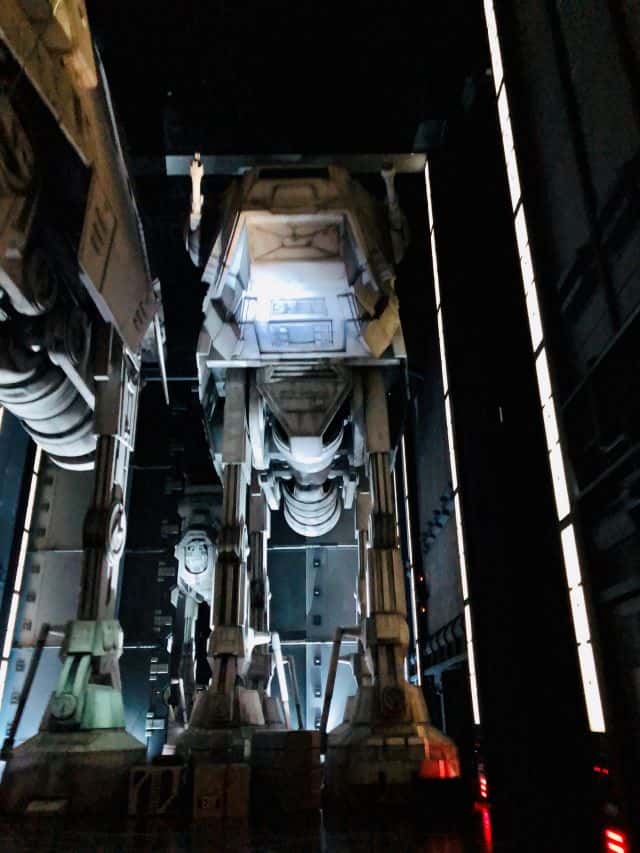 Guests who delight in the magic of escapism will enjoy this attempt both to simultaneously escape from the real world and the First Order. Best of all, there are several paths the ride system takes, meaning you could experience new details if you are lucky enough to ride more than once.
Final Thoughts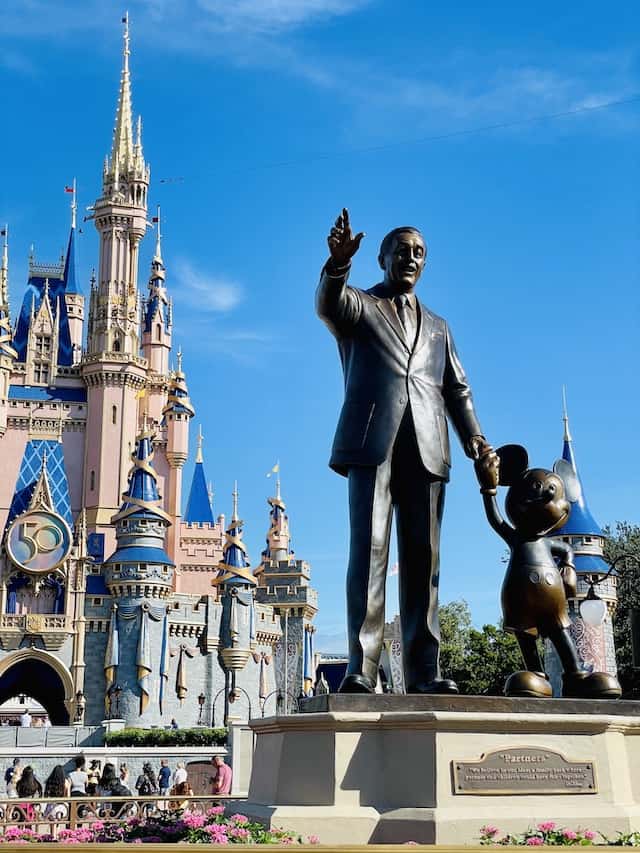 Walt Disney wanted his parks to be immersive experiences on the whole. After all, in his opening day speech, he stated, "Here you leave today and enter the world of yesterday, tomorrow and fantasy."
And, that is precisely what many attractions seek to achieve for those who want to leave "today" behind. It is part of the psychology behind our love for Disney parks. It is part of what keeps us going back and what even makes some of us feel more at home there than most anywhere else.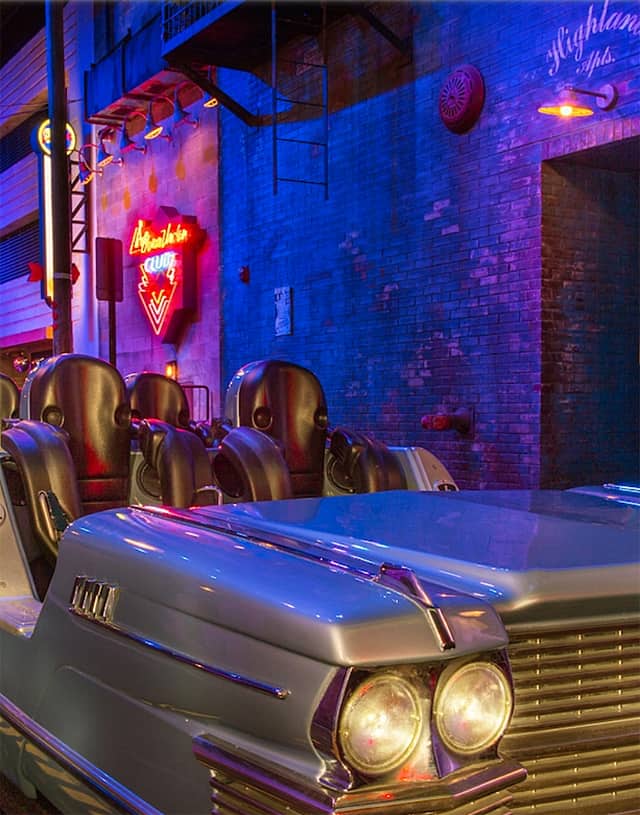 Certainly these five attractions are not the only ones that combine preshow, experience, and setting to provide guests with that type of escape. Disney is filled to the brim with such masterpieces.
Whether you are exploring Everest, Soarin' Around the World, sitting back and enjoying the Festival of the Lion King Musical, plunging into Splash Mountain, darting through an abandoned mine, or Rockin' with Aerosmith, Disney builds a story and lets you walk through the pages. So sit back, and enjoy being a part of it, even if only for a few moments.
Do you love these immersive experiences? Did we miss any of your favorites? Let us know in the comments below or on our Facebook page. Or, keep the conversation going and share them with us in our crew, too!