While many are not pleased with the price of Very Merriest, Disney is trying to make up for it with many of the offerings we enjoyed at Mickey's Very Merry Christmas Party. See a new offering that was not part of their original announcement.
Very Merriest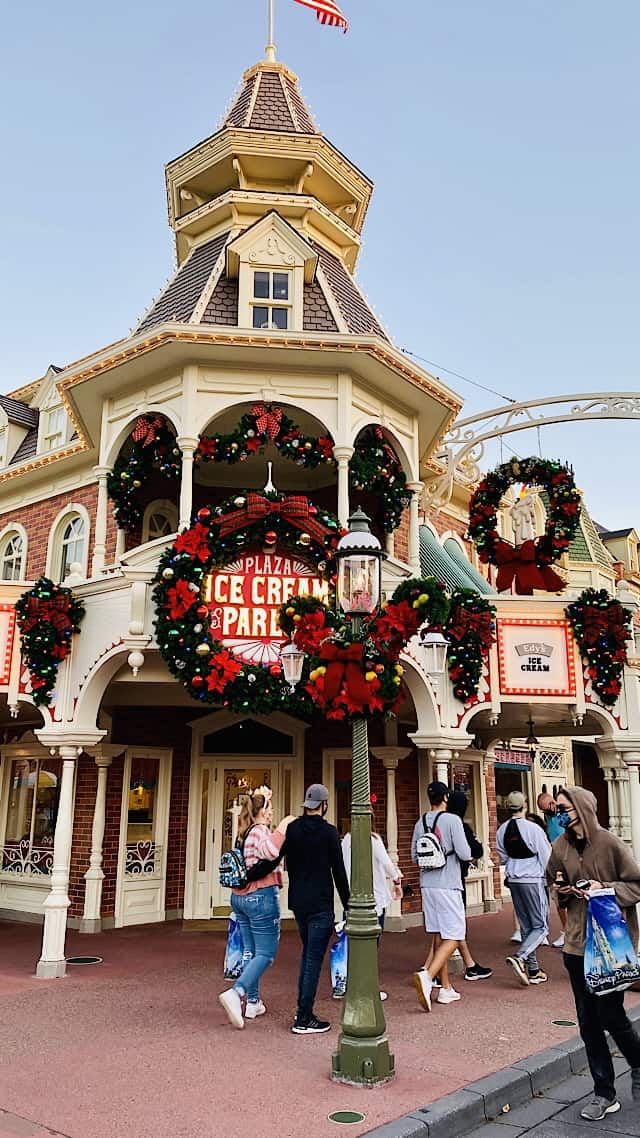 Twinkling lights, snow on Main Street, and very low waits! Disney is debuting a brand new event this Christmas season.
The event will take place on 24 select nights Nov. 8 through Dec. 21 from 9 p.m. to 1 a.m. This year's holiday celebration is truly once in a lifetime, coinciding with the Walt Disney World 50th anniversary.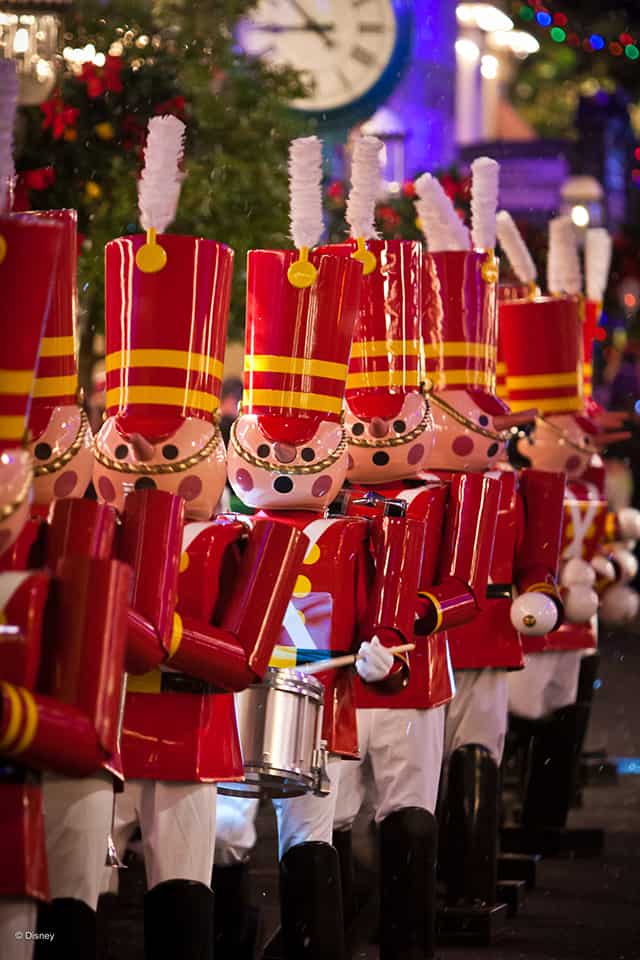 Event dates are:
November: 8, 9, 11, 12, 14, 16, 18, 19, 21, 23, 28, 30
December: 2, 3, 5, 7, 9, 10, 12, 14, 16, 17, 19, 21
Not only will we have Christmas parades and fireworks, but we will also have the usual After Hours offerings like low wait times and free snacks. You can read all about what to expect at Very Merriest HERE.
Are the offerings worth the price?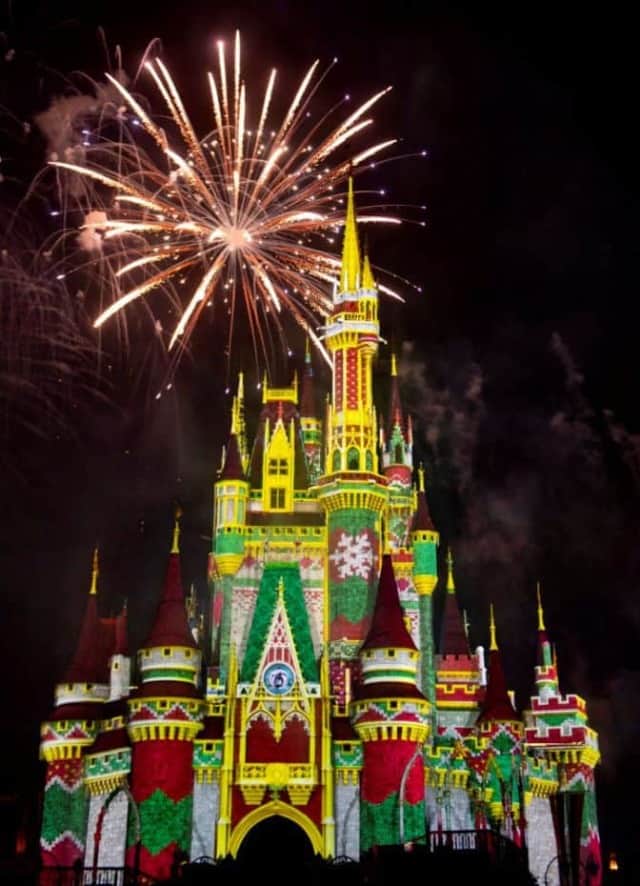 When the original announcement for Very Merriest came out, many balked at the pricing of the event. It is much most costly than the popular Boo Bash event but also includes more party offerings than the Halloween version. Boo Bash has not offered the specialty parades or fireworks whereas Very Merriest will.
And, the number of sold out dates reflect this price increase: 0. Yep, zero Very Merriest event dates are sold out. Perhaps this new offering is in response to the lack of ticket sales.
Stage show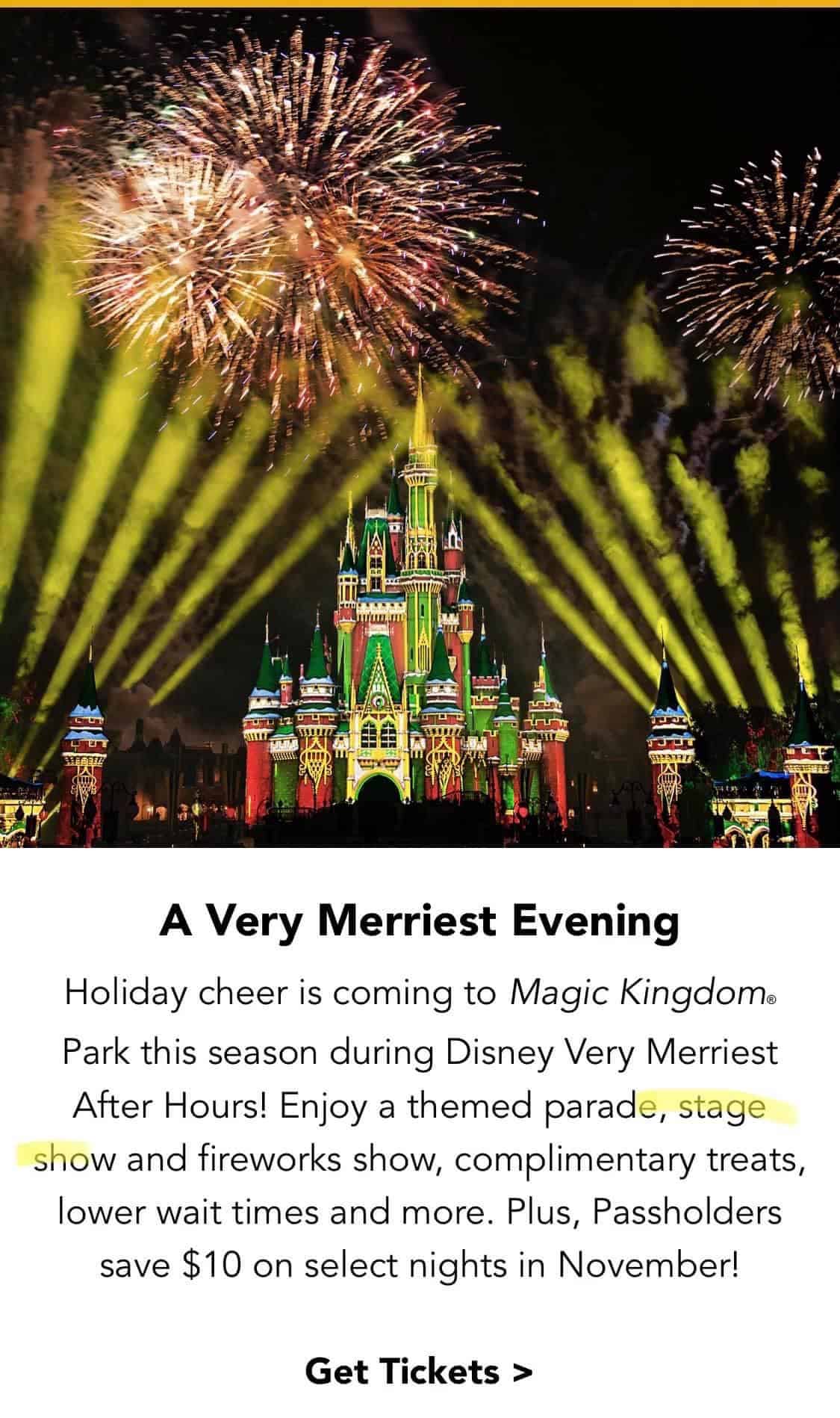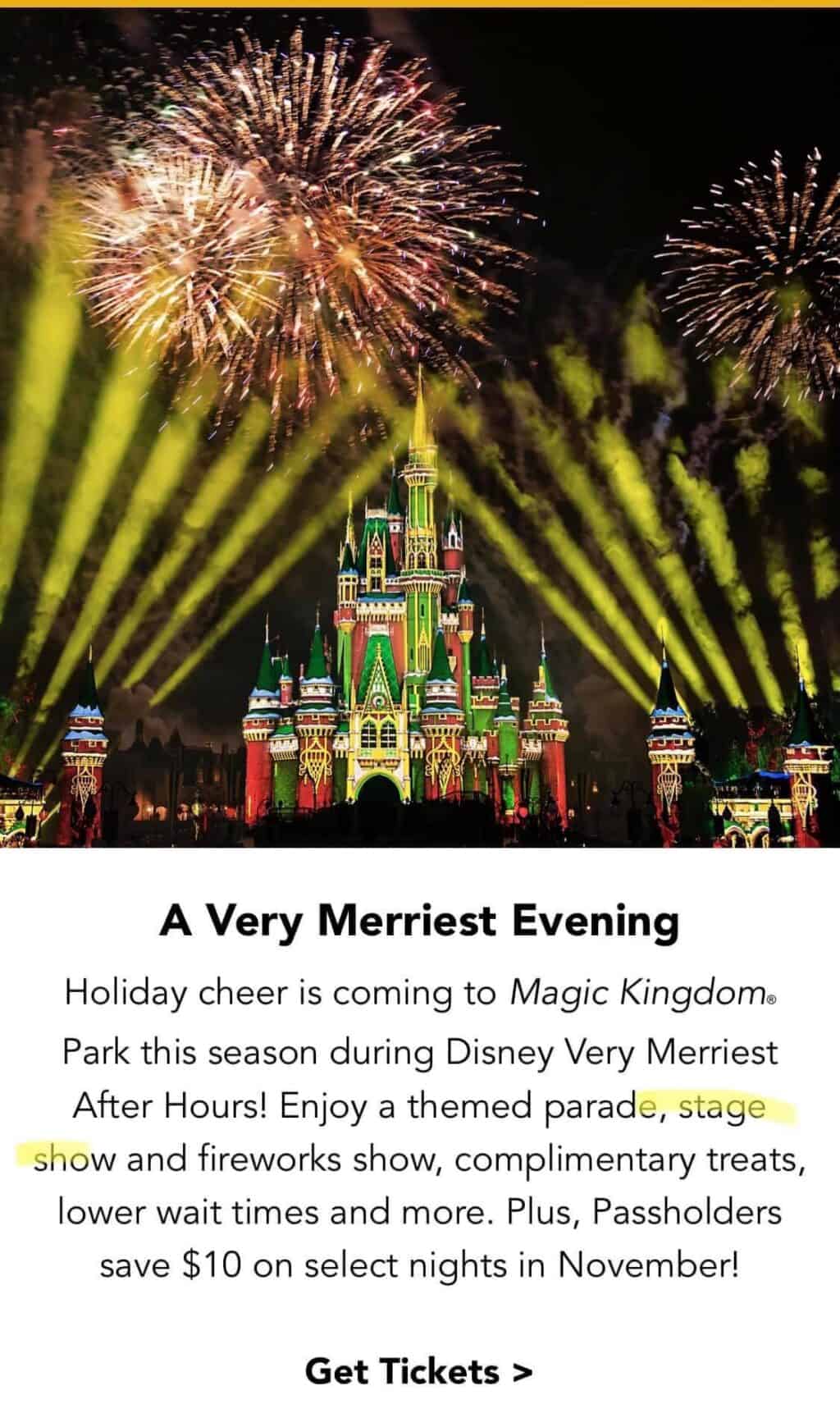 According to the Disney website screenshot above, the stage show is now included in the event! This was not part of the original announcement or the announcement regarding the addition of the holiday parade.
"Mickey's Most Merriest Celebration" is the stage show that replaced "Celebrate the Season" in 2016. It is a fun Christmas party hosted by Mickey and his friends and includes a lot of laughter and merriest yule cheer.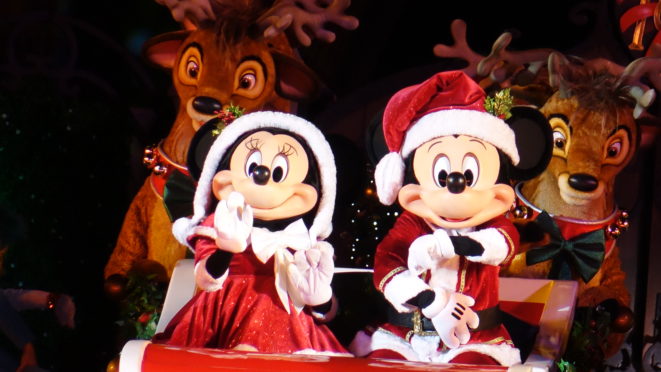 This is starting to feel like more of a Christmas event. Dessert parties have returned to the Magic Kingdom, and modified character meet and greets are also returning in November. Maybe we will continue to see more additions to the Very Merriest events now that more offerings are making a comeback.
Will you purchase Very Merriest tickets now that there is another offering? Do you think the event will be worth the high price tag? Are you hoping more additions come in the future? Let us know in the comments below and on Facebook.