Disney's Halloween offering is looking a little different from previous years now that they are hosting an After Hours event instead of the traditional party. So, was Disney's After Hours Boo Bash worth the price we paid for this new experience?
Disney's After Hours Boo Bash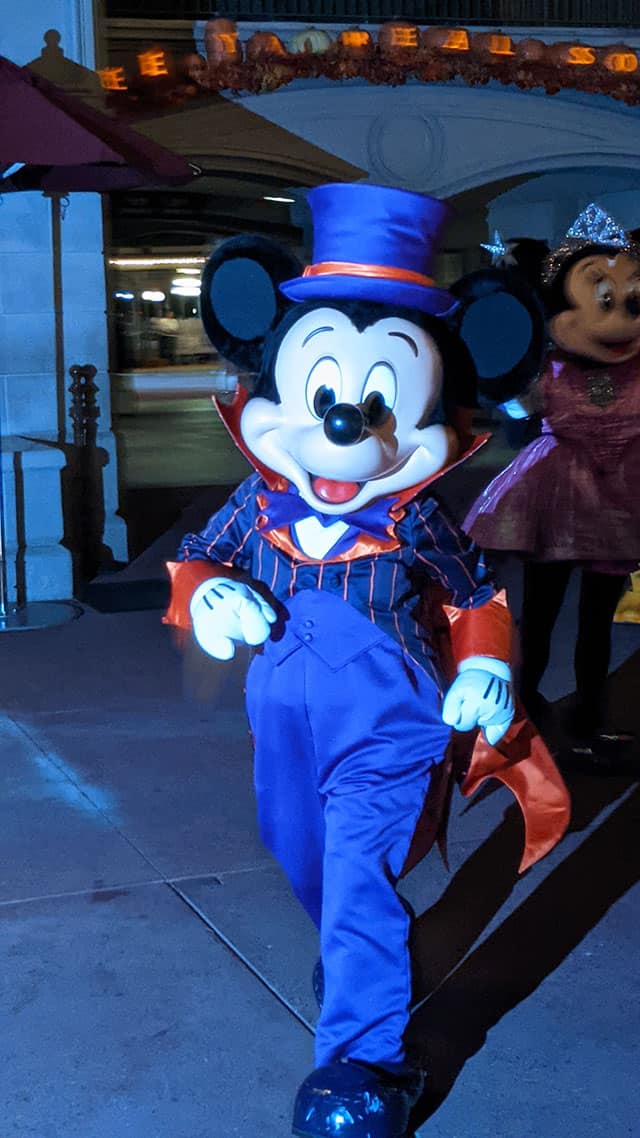 Disney decided not to host Mickey's Not So Scary Halloween Party this year, much to the dismay of fans. I (Jamie) was incredibly disappointed that we would go another year without the Halloween party. I am a HUGE Not So Scary Halloween Party fan.
Disney has offered us After Hours Boo Bash as an alternative. After Hours Boo Bash is a special ticketed event celebrating Halloween that takes place on select evenings in August, September, and October.
This event has faced originally faced harsh criticism due to high pricing and extreme frustration from Disney fans trying to originally purchase tickets.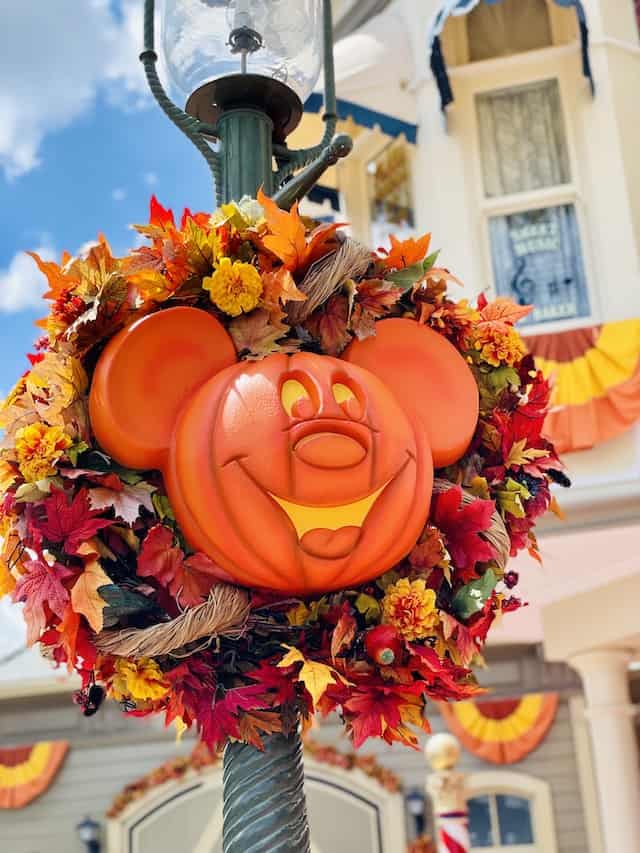 Fans were also stunned when Disney initially sold out tickets on several nights, and then released new tickets to those sold out events! Did Disney increase capacity to their limited capacity event? The capacity of these events has still not been released, but I'll touch on my thoughts on the capacity and how crowded the event was as well here.
I went into my Boo Bash event with the mindset that this is not Mickey's Not So Scary Halloween Party. I think this point is crucial for anyone who is attending:
Do not go into Boo Bash expecting it to be anything like Mickey's Not So Scary Halloween Party.
Otherwise, you're setting yourself up for failure! The events are not the same, and expecting them to be is just cheating yourself of the experience. So with that in mind, here's what I experienced.
Crowd level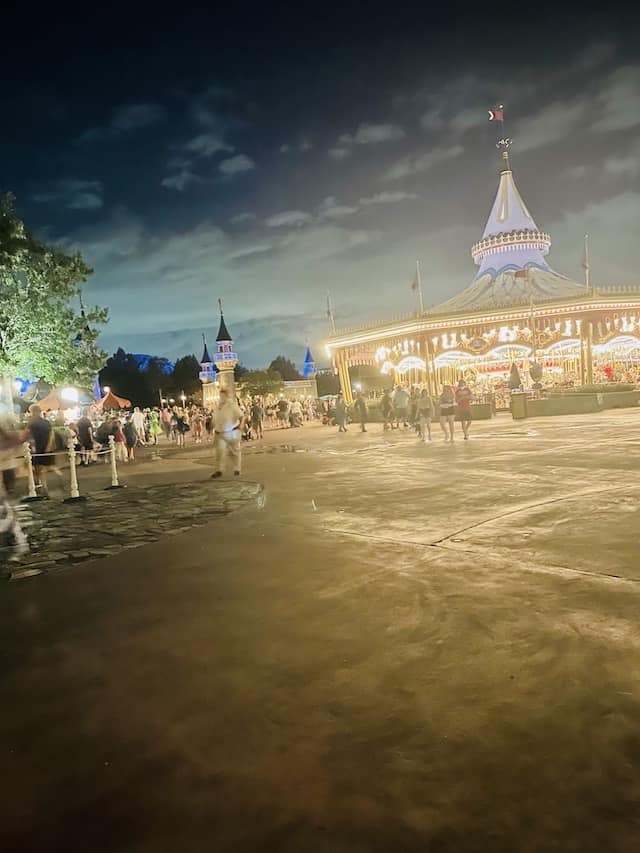 I'm starting with crowd level because for me it was a huge factor in determining if the price was worth it. Is it worth it to pay a little extra to have your favorite Theme Park seemingly to yourself? The ability to walk on rides with little to no wait? The chance to walk around a mostly empty Magic Kingdom?
Well for me, absolutely it is! But is that what I experienced?
Sadly, it isn't. I've been to After Hours in Animal Kingdom before, so I was channeling my experience there. I'm not sure if I was spoiled the first time around, but my Boo Bash experience was not quite the low crowds I had hoped for.
Don't get me wrong, there were certainly lower crowds. We were able to do many attractions with no wait, and waited for a short amount of time for others. Main Street was virtually deserted most of the night, so anyone who desires some empty Main Street pictures or leisurely shopping in the Emporium is sure to be thrilled.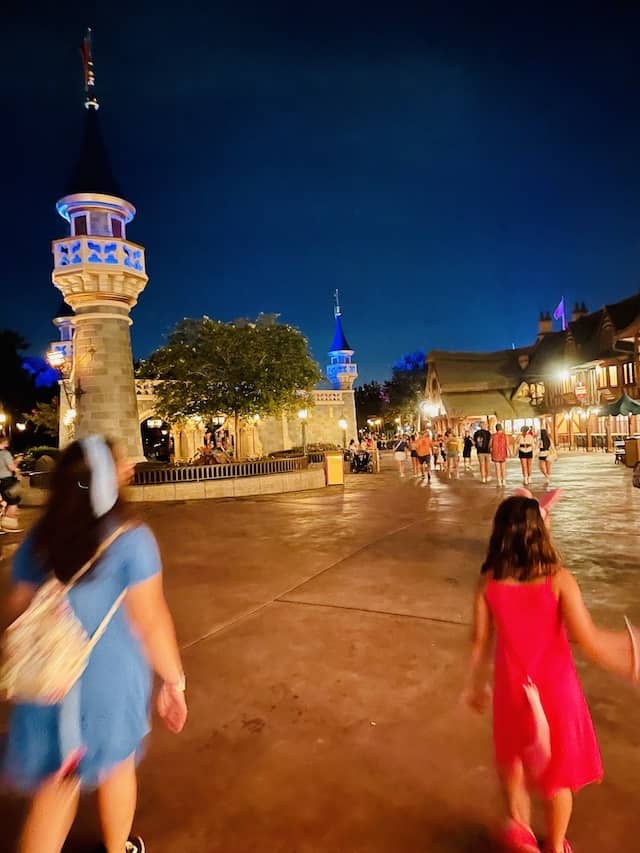 Tomorrowland, Fantasyland, Liberty Square, and Adventureland were slightly more crowded. There were definitely people walking around, and the usual areas that get congested with people (between Peter Pan's Flight and it's a small world") certainly filled up. But for the most part, we could navigate through these areas easily.
Frontierland was a completely different story. It may have been because many wanted to catch the Halloween cavalcades as they came through here, or that so many wanted to ride Splash Mountain (closed!) and Big Thunder Mountain Railroad. This area felt like a normal day in Magic Kingdom. Packed!
So was it "lower crowds" as advertised? Yes, it was, but it was most definitely not an empty park. Do I think it was worth paying extra for this ticket for the lower crowds I experienced? Definitely.
Attractions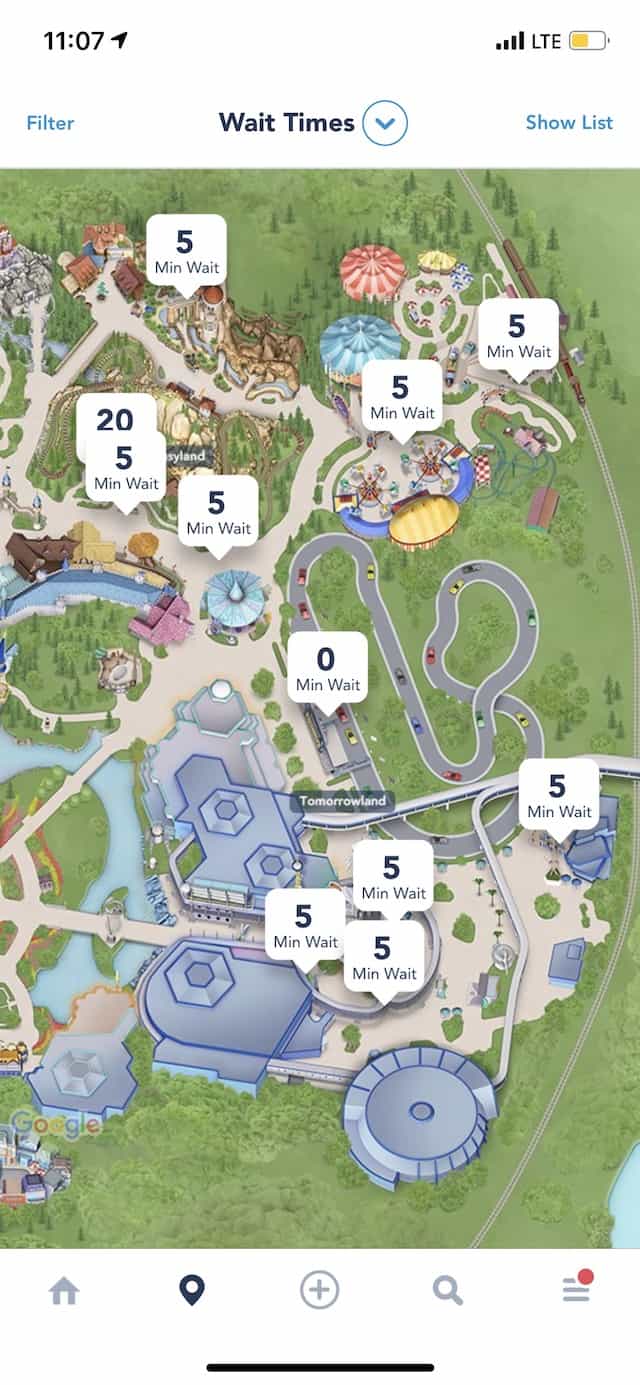 For me, one of the main draws of an After Hours event is the low crowds and the ability to walk on to our favorite attractions with little or even no waits! So, did this "sold out" event that continued to sell tickets live up to wait time expectations?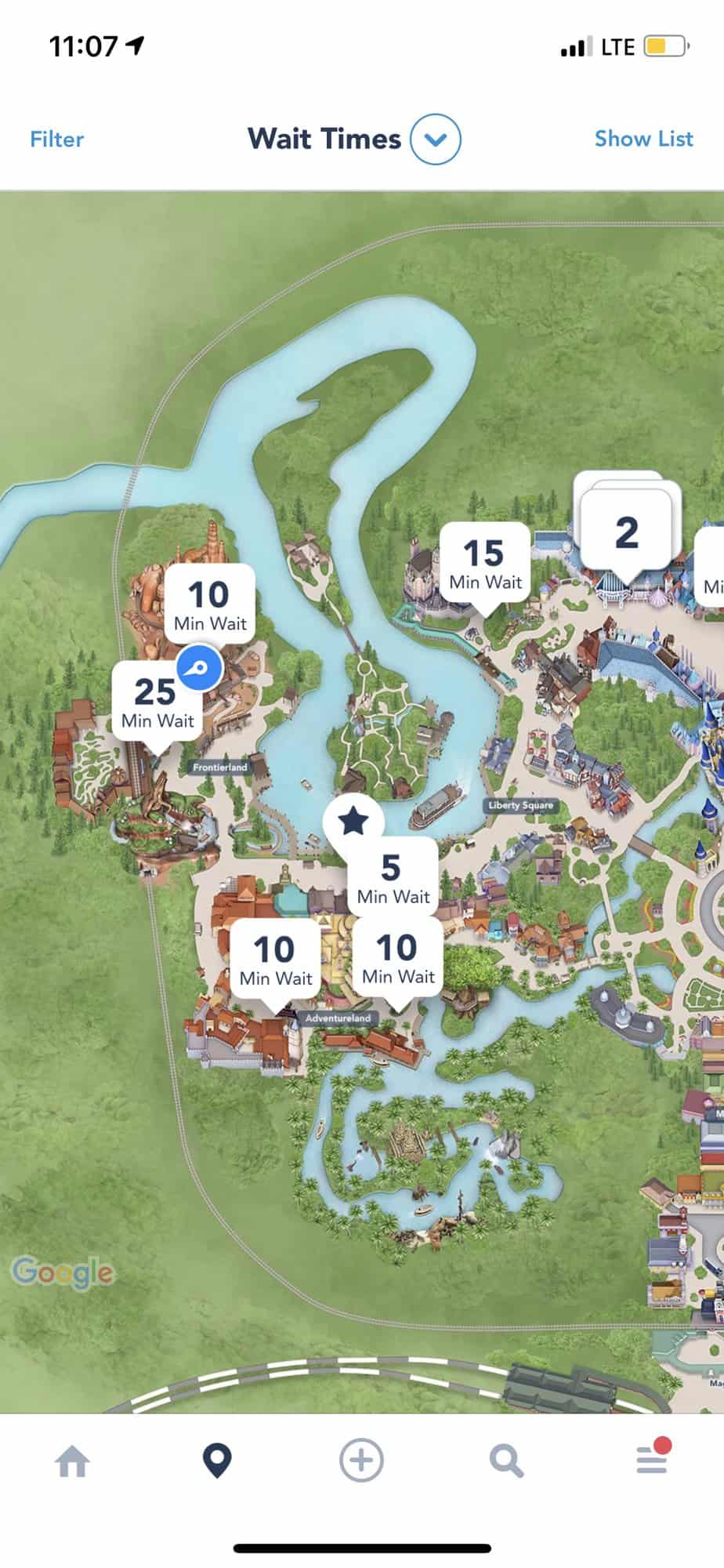 The wait times we experienced were mostly very low. On average, most rides sat at about a 5 to 10 minute wait, but most of them we walked straight on. Other more popular rides like 7 Dwarfs Mine Train showed a 20 minute wait all evening, but we only waited 10 minutes.
Snacks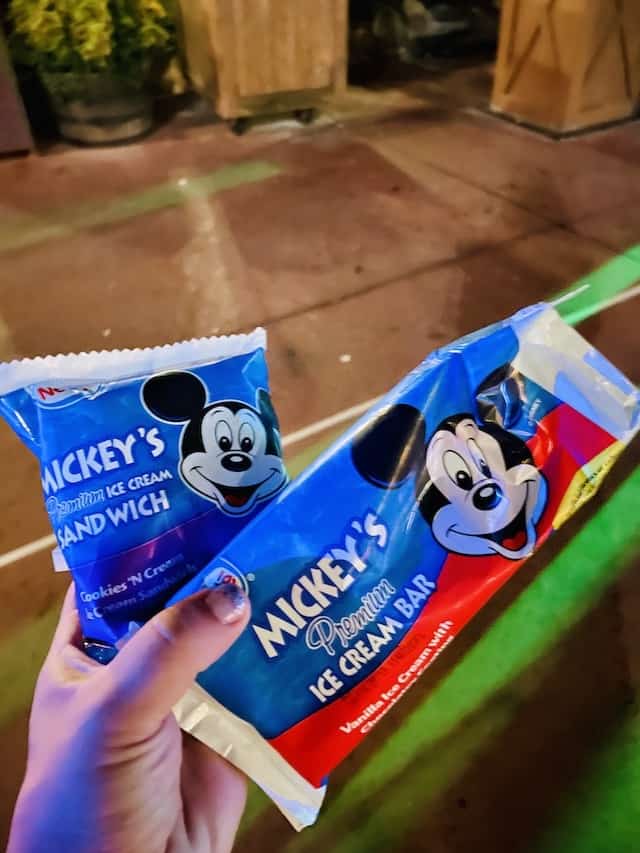 After Hours draws you in with the promise of unlimited ice cream treats (Mickey bars!), popcorn, and beverages.
As promised, there was plenty of ice cream, popcorn, and beverages, but they were not available until 9:30 pm.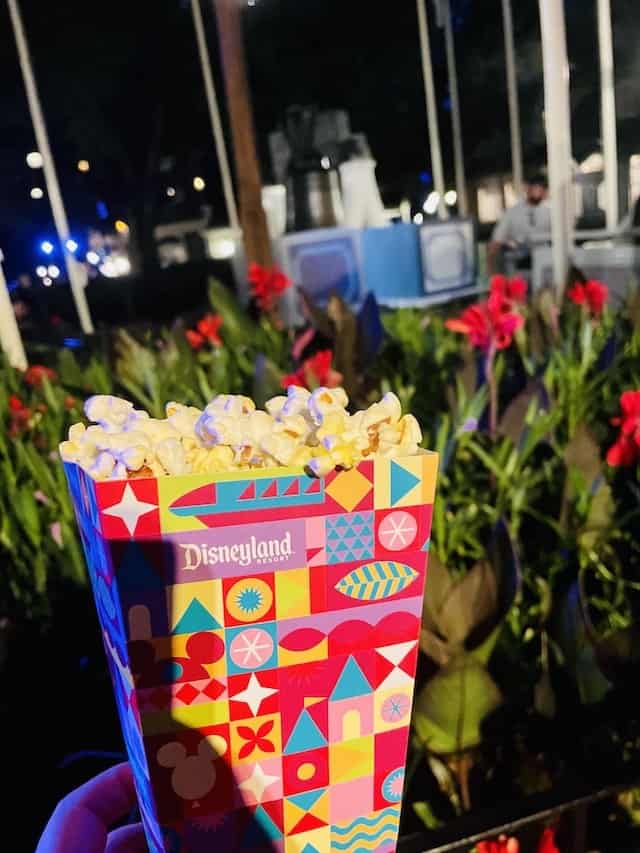 The lines for these offerings were often quite long, but they did move fairly quickly. We definitely got our fill of Mickey bars and popcorn and were grateful that besides the bottled Coke, Diet Coke, and Sprite, we were also offered water.
There were also some exclusive Boo Bash treats for sale. We went in with full intentions of trying them all, but ate one too many Mickey bars and way too much candy from our trick or treat bags and had no room!
Trick or Treat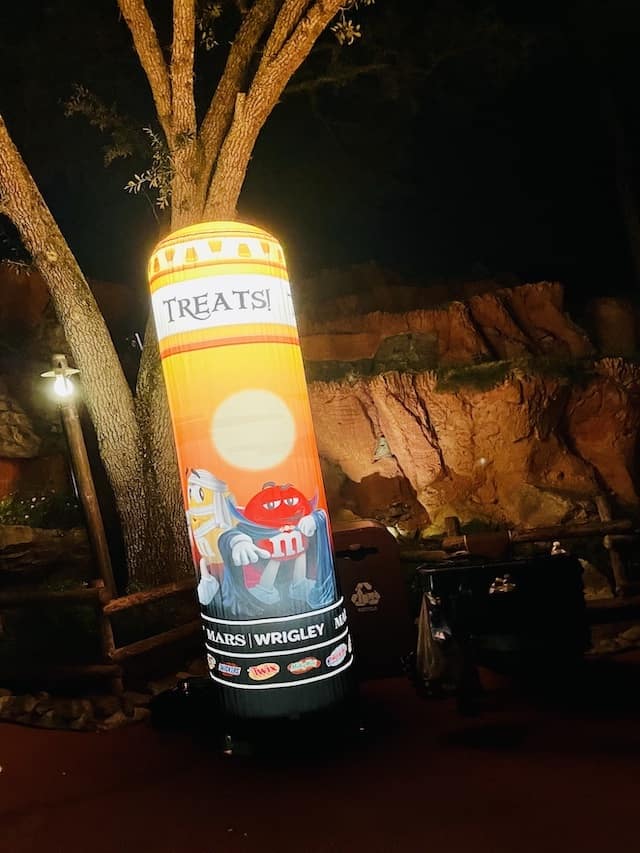 One of the Mickey's Not So Scary Halloween party offerings, Trick or Treating, made its way to Boo Bash.
For the most part, nothing has really changed with the Trick or Treating! Attendees can pick up their trick or treat bags when they enter the party or at any of the Trick or Treat stops throughout Magic Kingdom.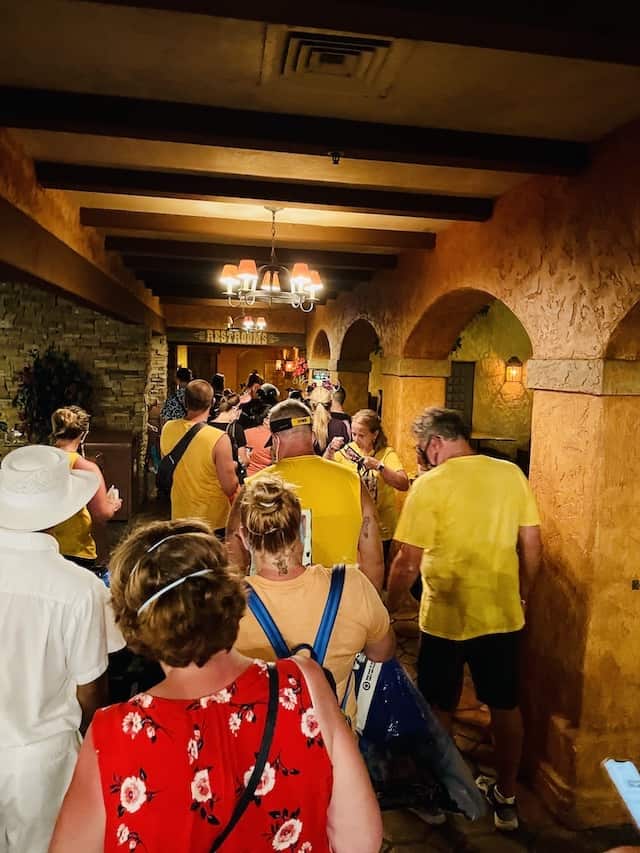 Guests get in an often crowded line, move through quickly, and get treated with handfuls and handfuls of candy! They say Cast Members are more generous with the candy as the night goes on, and we found that to be true! The lines we got in at the end of the night gave us more for sure.
We got more candy than we were able to eat and had a blast doing it!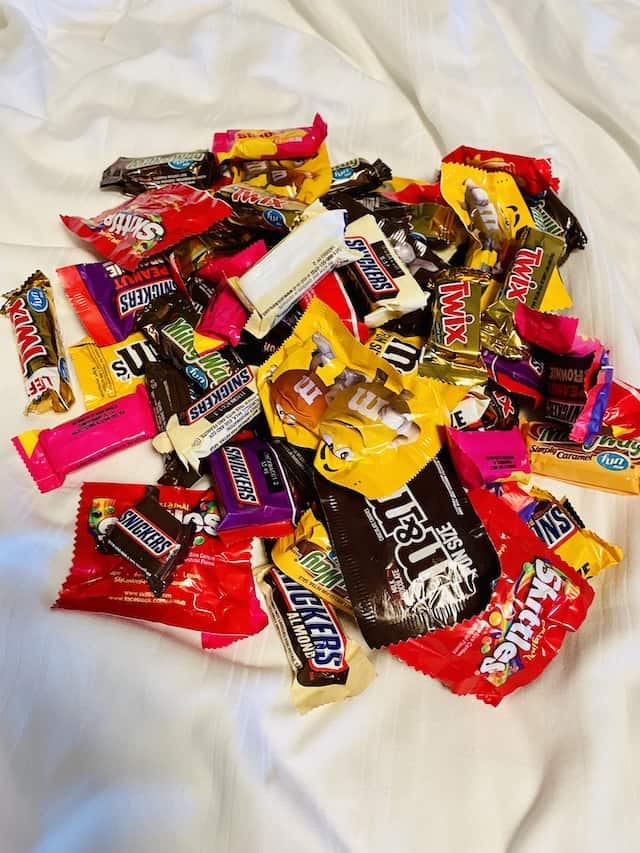 Entertainment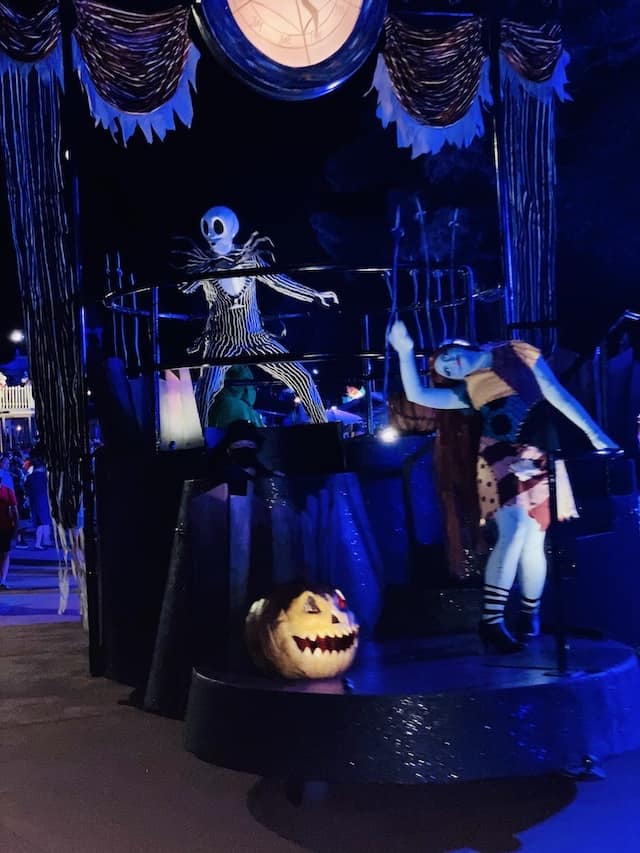 In my opinion, entertainment is where After Hours Boo Bash falls short. If you are comparing entertainment to Mickey's Not So Scary Halloween Party, I think you're sure to be disappointed. Boo Bash offers entertainment in the form of Halloween cavalcades, the Dapper Dans as the Cadaver Dans, and a dance party in Tomorrowland.
The Halloween cavalcades are excellent! Each of them is a piece broken off of Mickey's Boo to You parade from the Halloween parties of the past. In 2020, Disney offered these cavalcades to us throughout the day as part of the regular admission. If you want to see them this year, you'll have to pay to attend Boo Bash.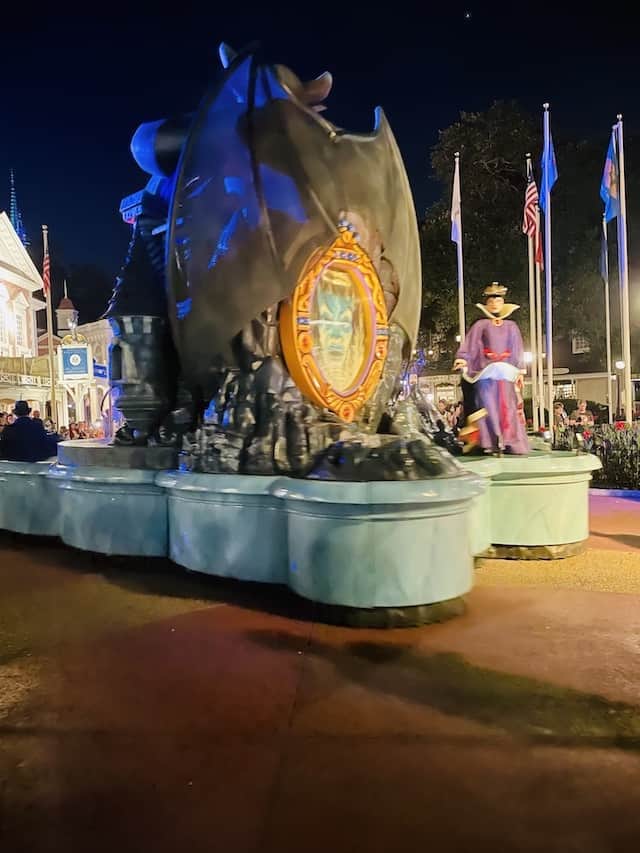 Each of the cavalcades only appear twice throughout the party, but Disney does share the times so you can catch them if they are important to you. We enjoyed the cavalcades and interacting with the characters, but we did feel a little bit let down. Traditionally, I do love the cavalcades, but they seem like way too little for a special ticketed event.
Disney can do better in the form of a parade. If the event is really low capacity as they advertise, and the reason for not holding parades is to ensure Guests are not crowding areas as Disney states, then why can't they hold a parade during an After Hours event?
We can speculate the reason all we want, but the bottom line here is:
Disney can, and should, do better than this.
There will be the traditional Christmas parade at Very Merriest this year along with the traditional Christmas fireworks, so it looks like Disney is learning from their mistakes.
Character sightings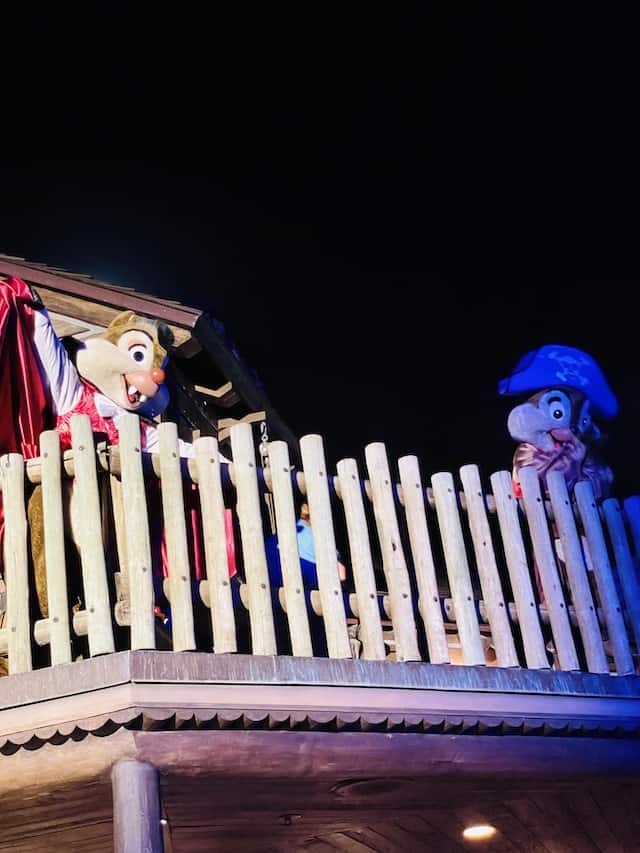 Character sightings are another area in which Boo Bash really falls short. Disney can have more characters out greeting Guests, even at a distance.
You can catch several characters in their Halloween best though, and they are ready to party! We had fun interacting with the few characters we did see, but we were definitely left wanting more.
Check out all of the characters you can spot at Boo Bash HERE.
Overall thoughts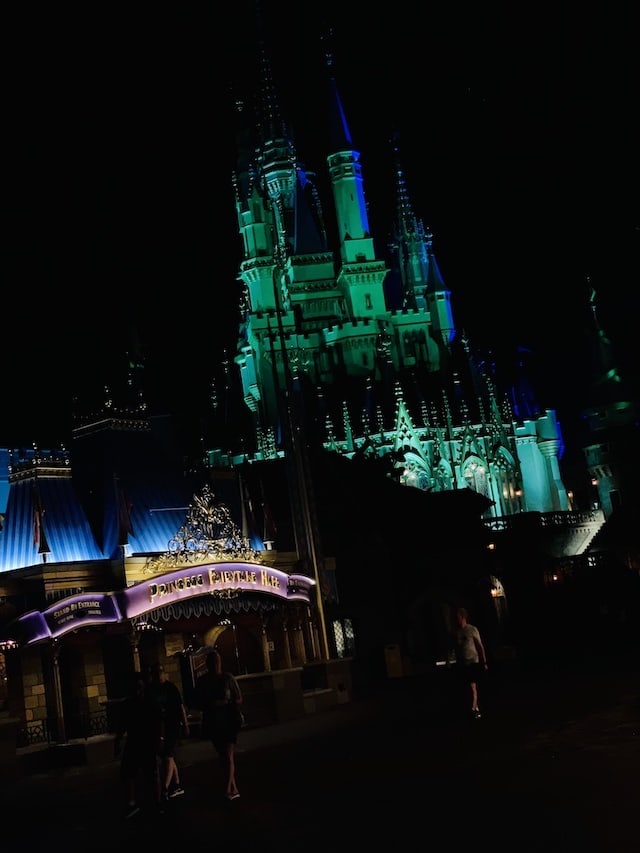 Overall, we had a wonderful time at Boo Bash and I certainly feel it was worth the cost. The low(er) crowds definitely made for a great attraction experience. Trick or treating was fun and all-you-can-eat Mickey bars are always welcome here!
The entertainment and character sightings were a disappointment. These two options were really not much different than what we experience on a regular visit to Magic Kingdom.
Disney can and should do better. I'm hoping all of those who attend Mickey's Very Merriest After Hours get a better experience in entertainment, because they are certainly paying for it!
Would I go again? Yes, definitely! But I'd still prefer to see the return of Mickey's Not So Scary Halloween Party. Here's hoping for 2022!
What are your thoughts on Disney's After Hours Boo Bash? Share them with us on Kenny the Pirate's Facebook page, or join our crew and continue the discussion!
Are you planning a vacation? Reach out to our trusted travel agency sponsor Authorized Disney Vacation Planner
Mouse Class Travel
!