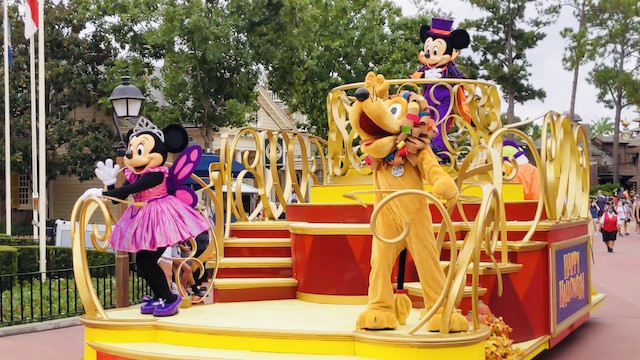 Halloween season is here at Disney World! We have photos and videos of the character cavalcade that appear at Magic Kingdom! Which one is your favorite?!
Halloween is here!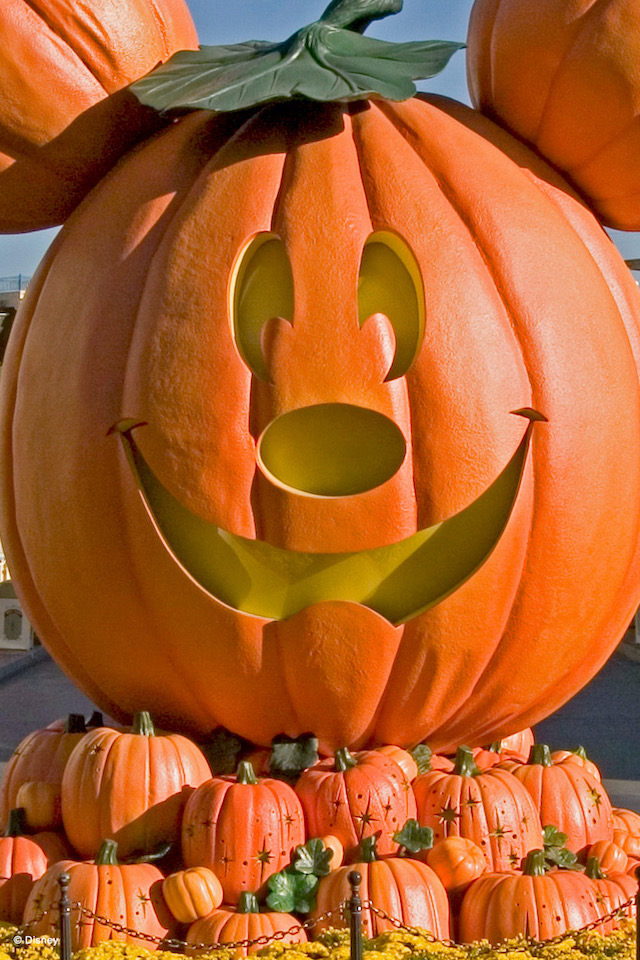 Today is September 15, which signals the start of the Halloween season here at Disney World!
We are so excited Disney is keeping the magic alive with tasty treats, fun themed merchandise (including some great Haunted Mansion items!), and costumes for adults!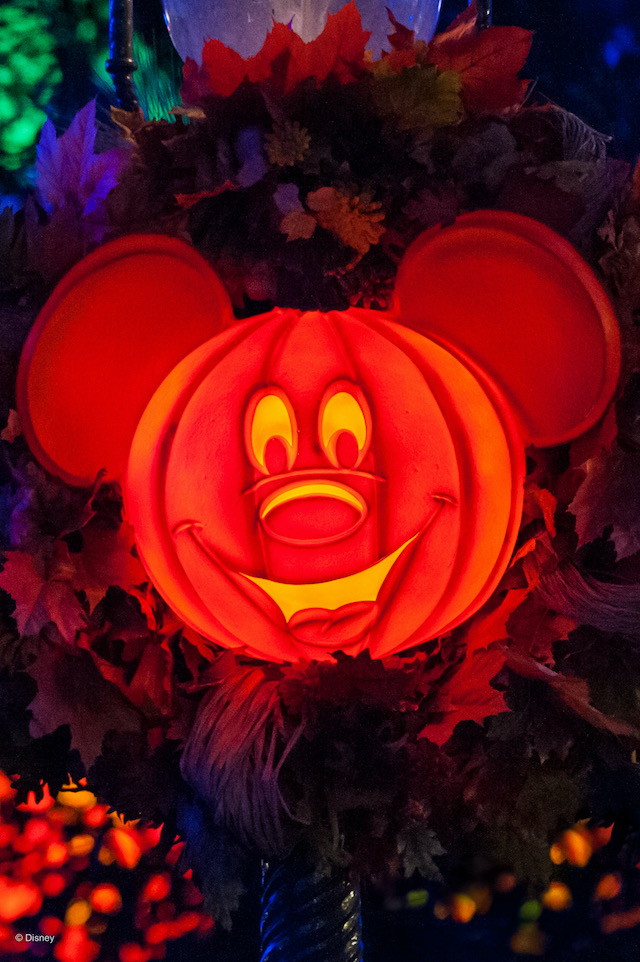 Not only that, but they also shared some spooktacular characters would be popping up around the Magic Kingdom. Cavalcades are a pretty new concept for Disney World. Basically they are mini pop-up parades that provide the opportunity to see characters. You can check out our full guide HERE.
Let's see what Disney has in store for us this Halloween season!
Boo To You Mickey & Friends Cavalcade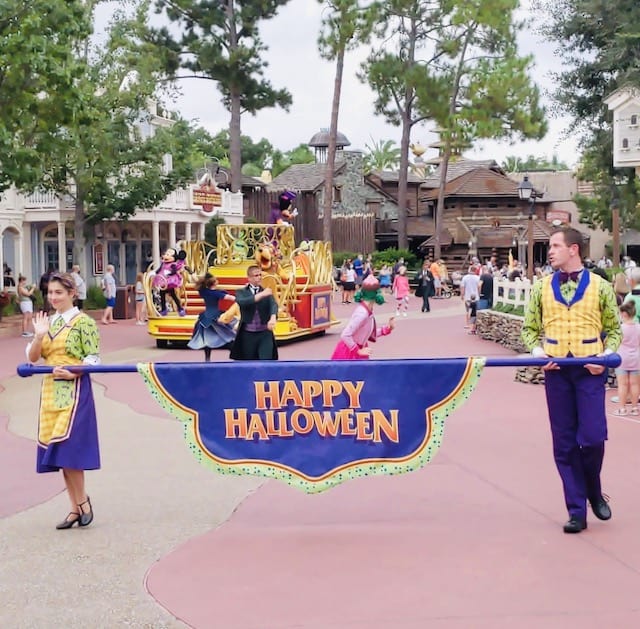 Is it even Halloween if we don't see Mickey and his pals dressed in their Halloween best? I am so excited we get to see our favorite friends this fall!
This cavalcade starts off with Cast Members holding a "Happy Halloween" sign followed by other performers.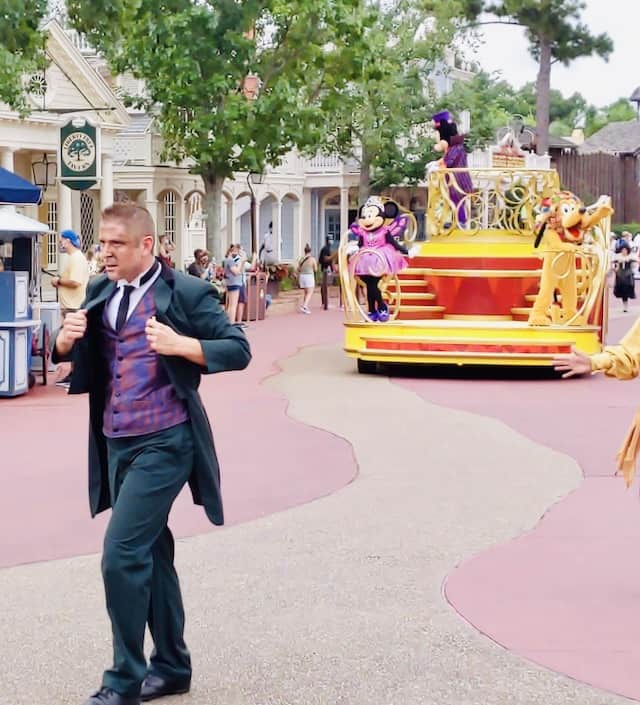 Here is another on Main Street: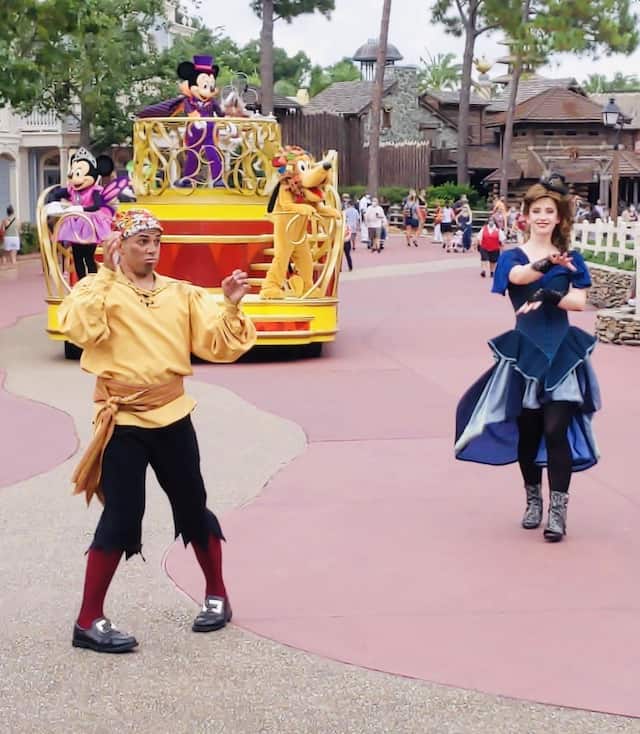 Before the main float, a few more performers are dancing to the not-so-spooky music! You'll be able to hear the music in the video I'll share in just a second!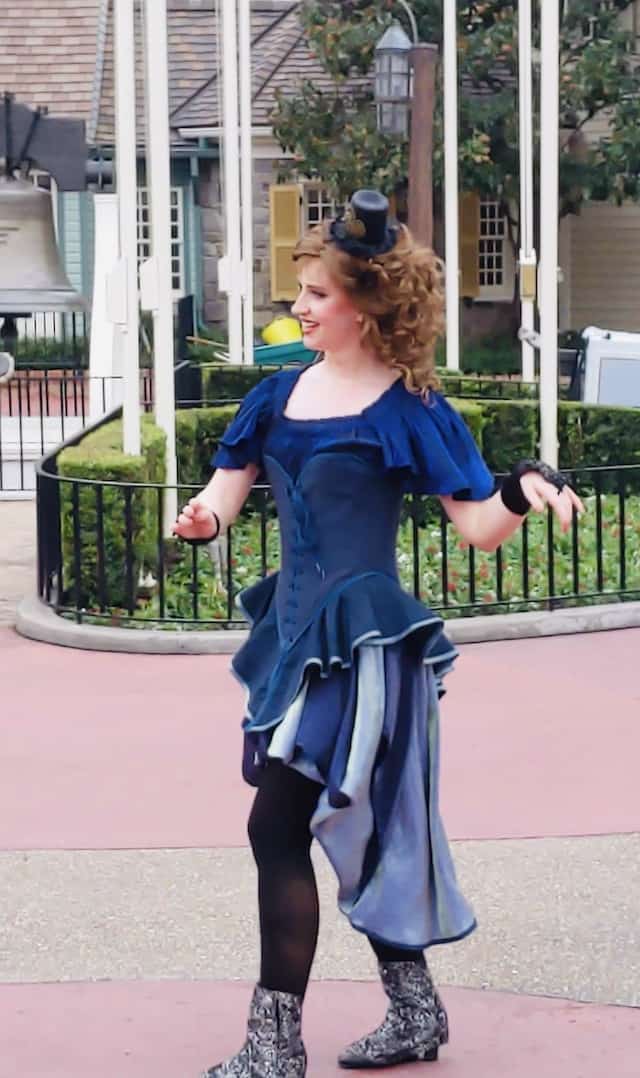 Now for Mickey and his friends!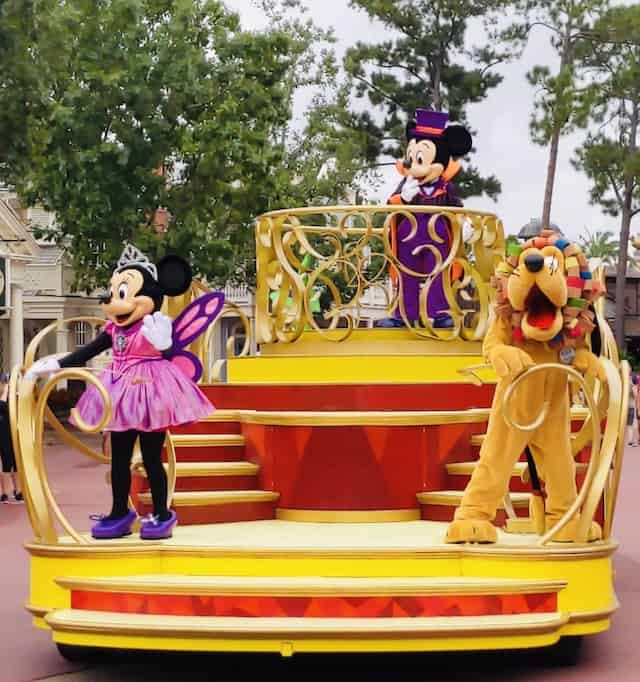 Mickey is dressed as a vampire while Minnie looks oh so adorable as a butterfly.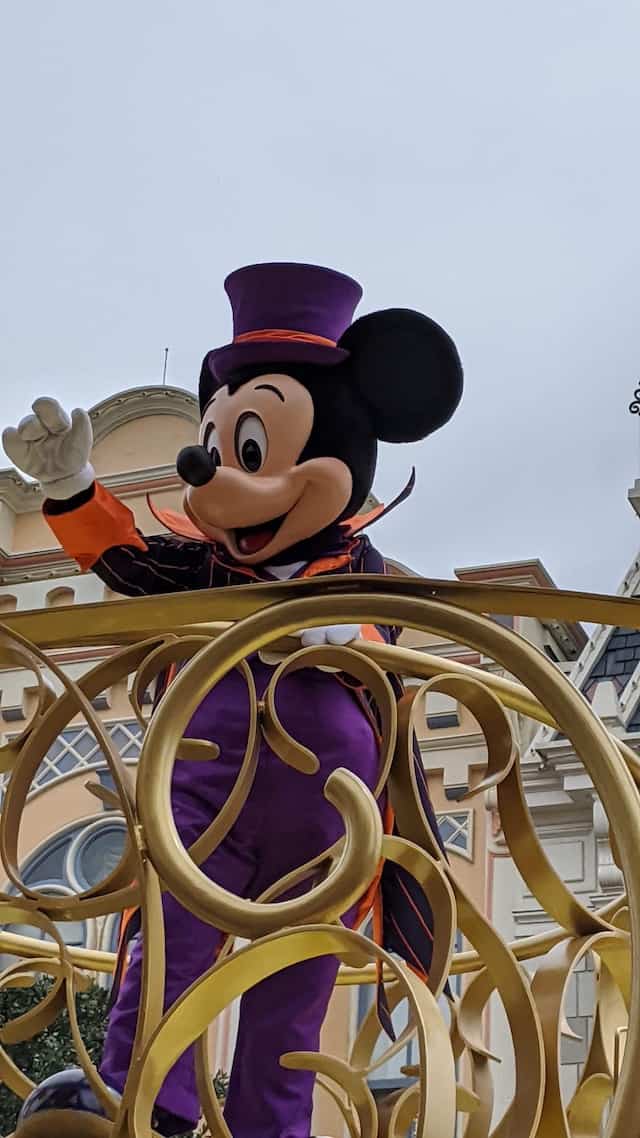 Minnie just looks so cute in her wings and crown!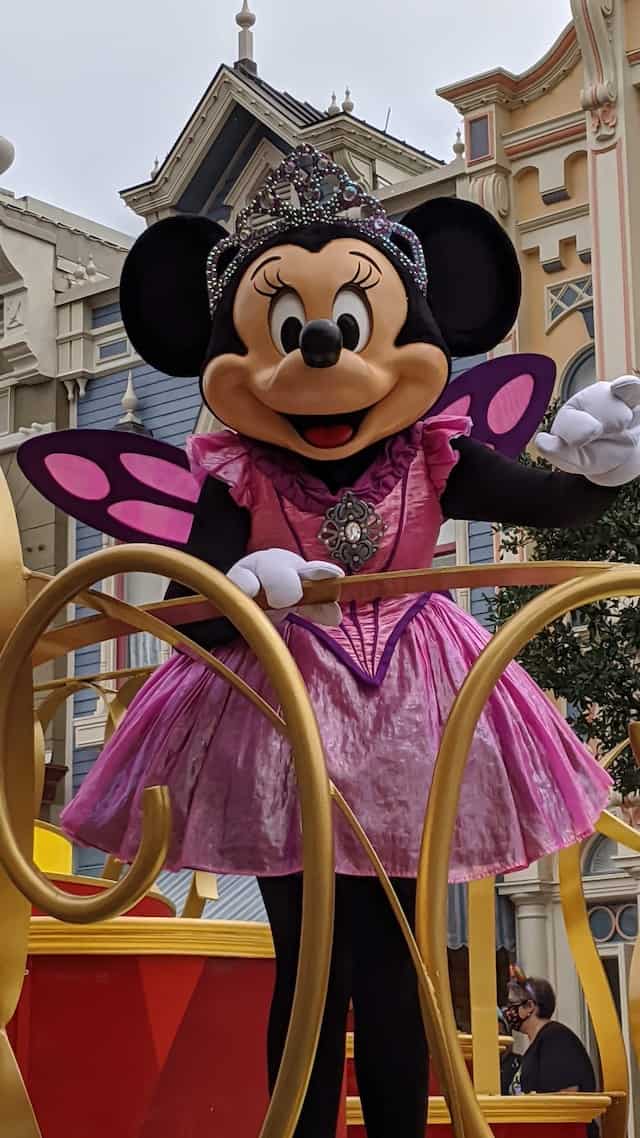 Of course our favorite dog Pluto is a lion! Rawr!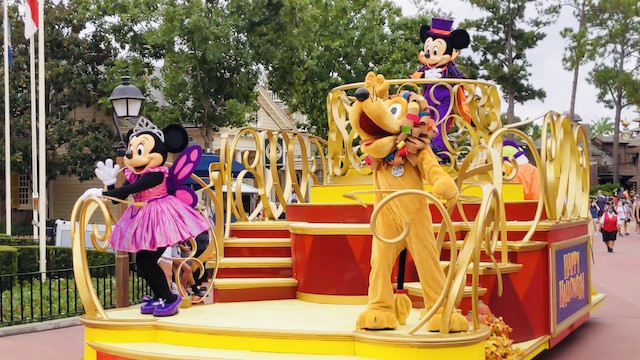 Then, there is a special treat on the back of the float: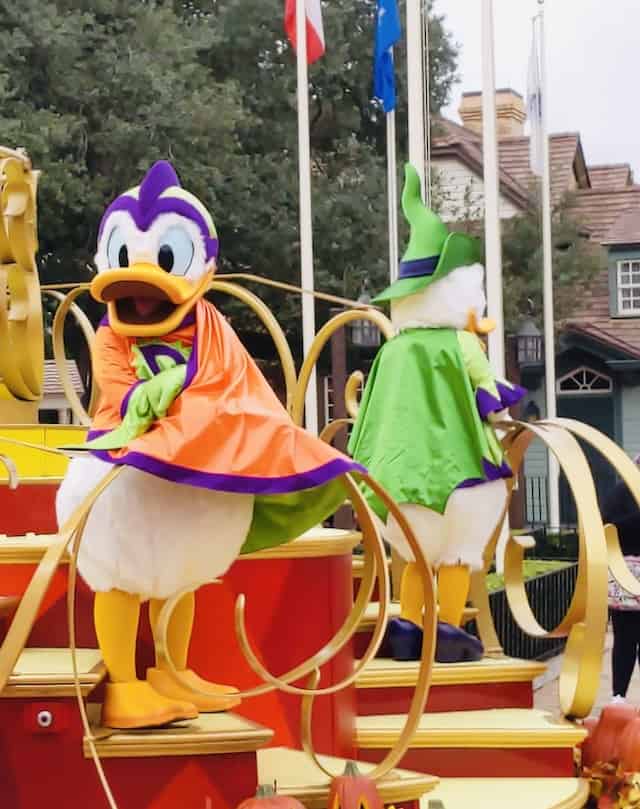 Donald the superhero! As an added bonus, Daisy joins as a witch!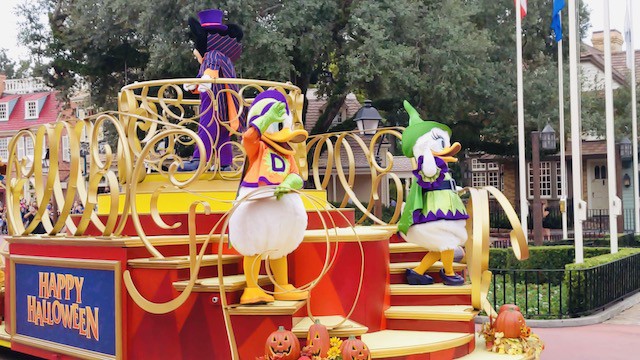 Here is Daisy up close on Main Street: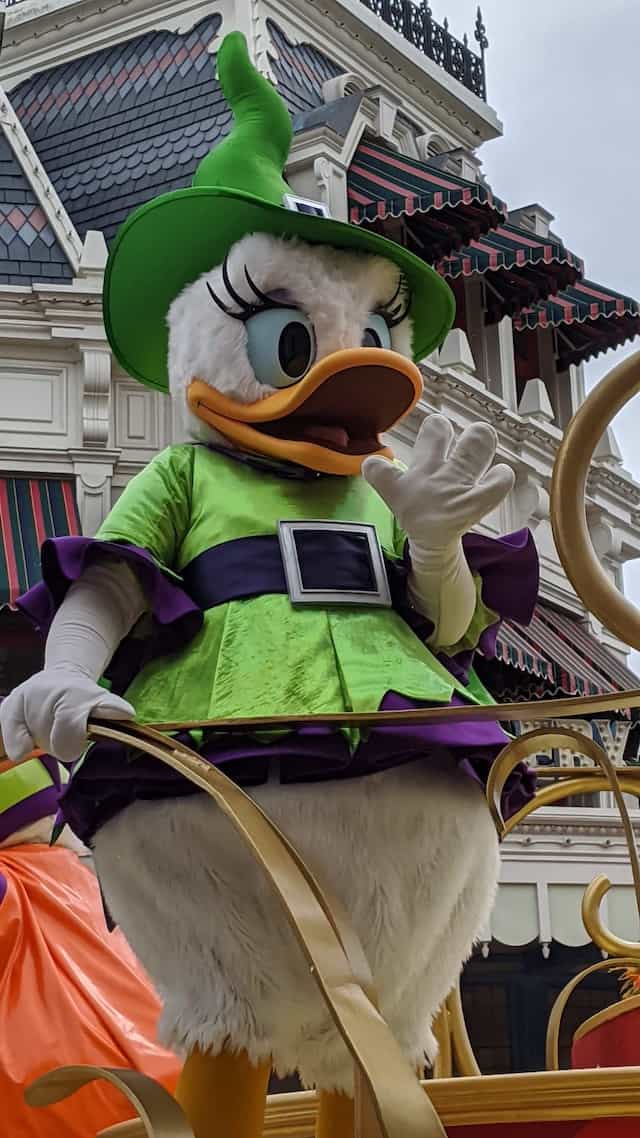 Check out the full video here:
Good to be Bad Villains Cavalcade
One of the things I was thinking about the most was the lack of villains that would appear in the parks without Mickey's Not So Scary Halloween Party.
Boy was I wrong! We get a full host of our villianous friends.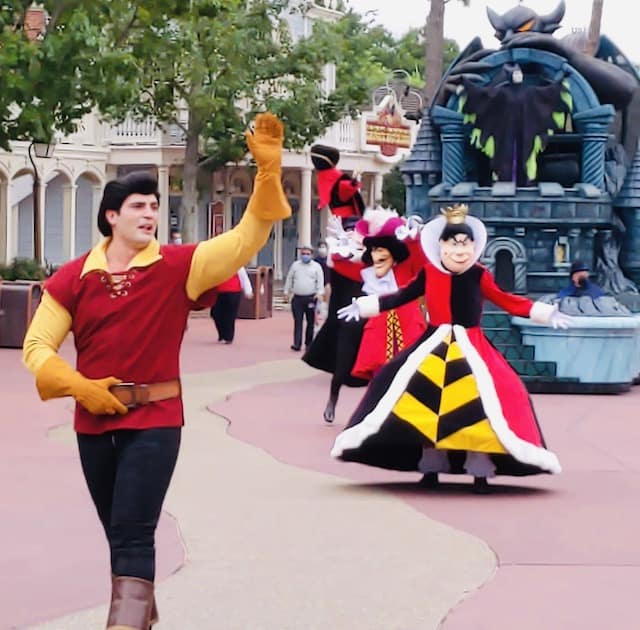 Gaston leads the pack, waving to all his admirers.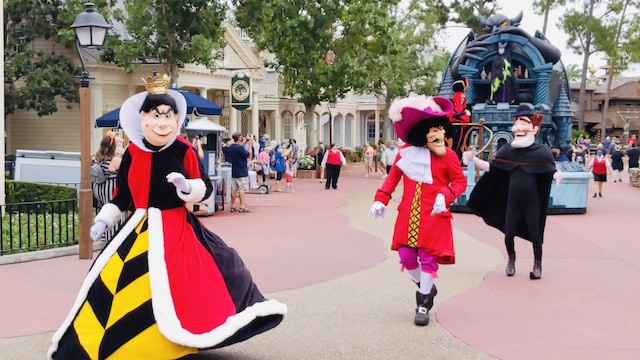 Queen of Hearts, Captain Hook, and Bowler Hat Guy from Meet the Robinsons continue the pop-up parade.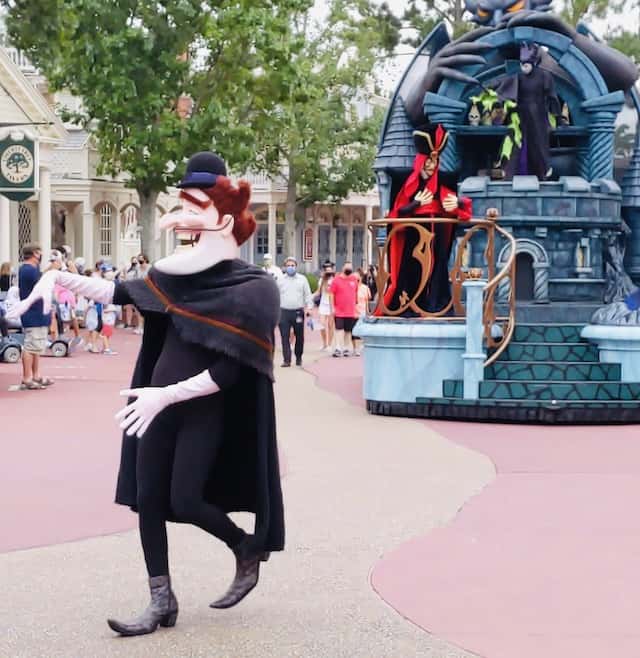 That's a pretty rare treat!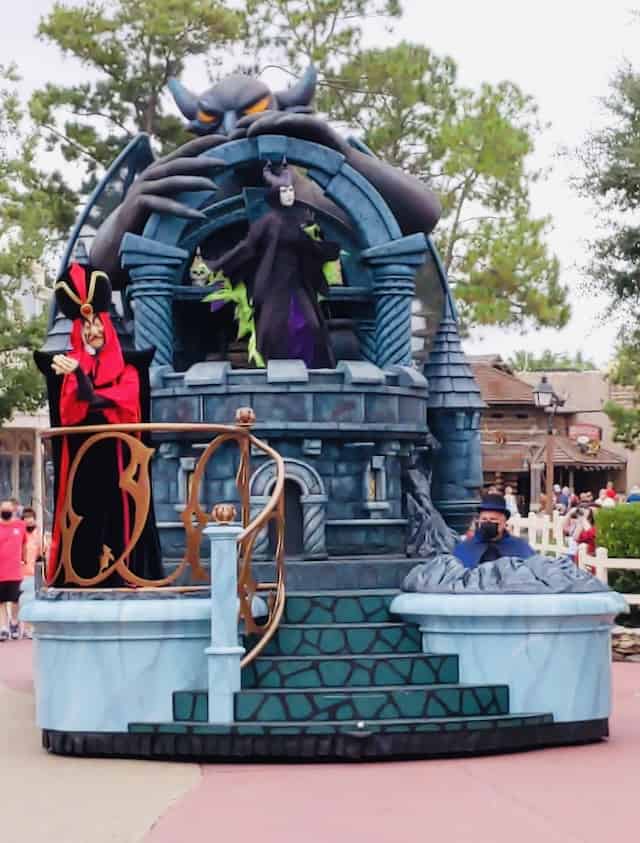 On the float itself, Jafar and Maleficent greet Guests on the front end.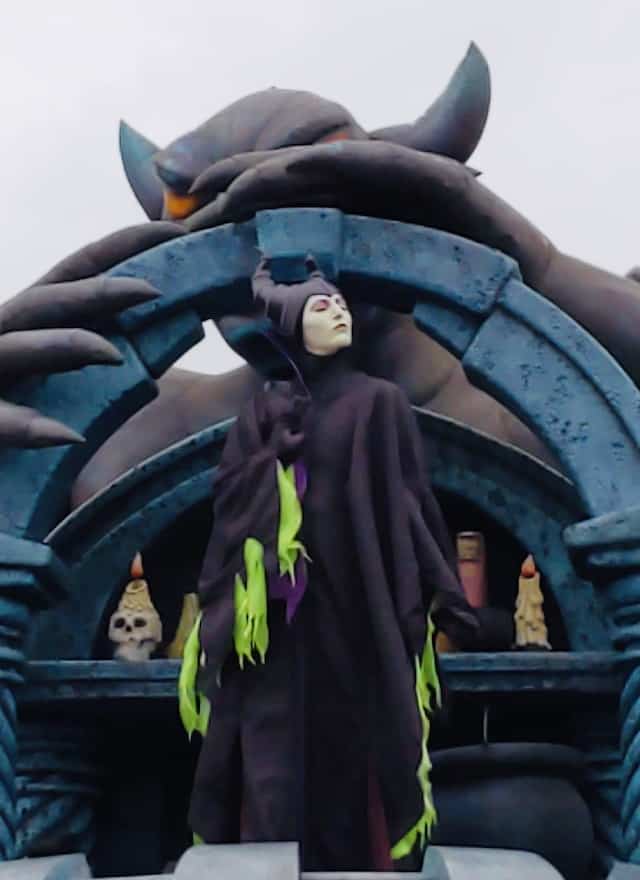 The Evil Queen brings up the rear! I love the set up with the mirror.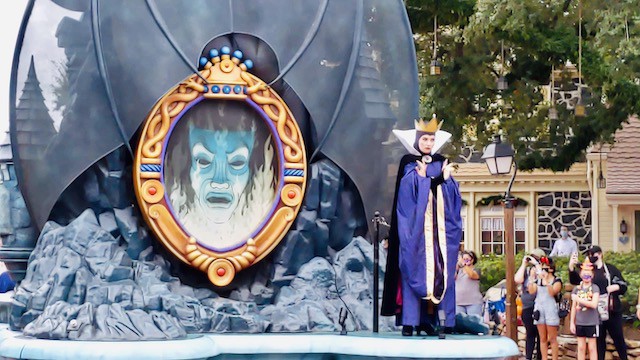 She looks magnificent and scary all at the same time.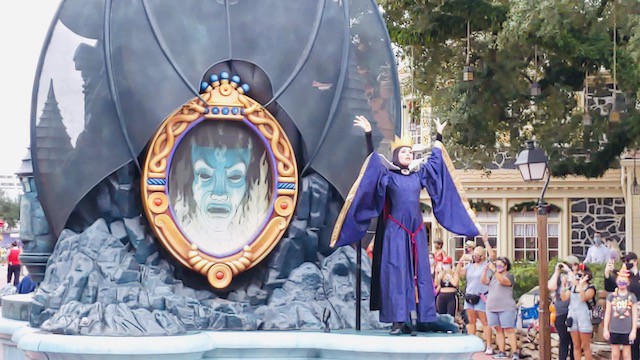 Check out the cavalcade with music below:
Nightmare Before Christmas Cavalcade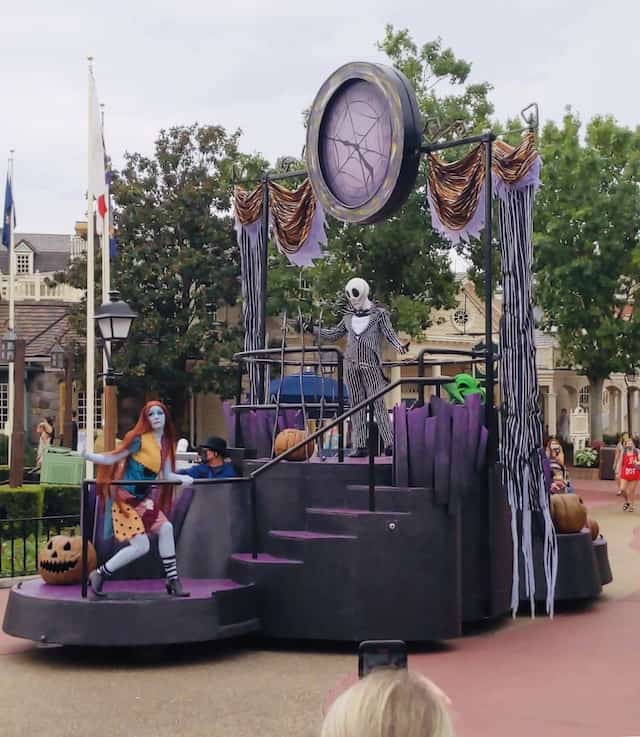 Oh my, what's this!? It's the Nightmare Before Christmas cavalcade!
Sally is in front waving to Guests while Jack Skellington stands at the top.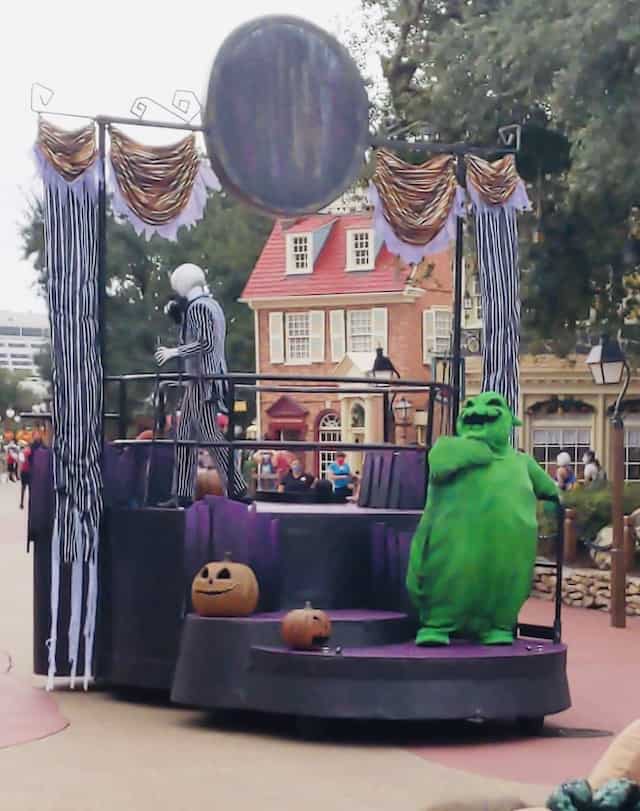 Oogie Boogie is in the back! I am so excited to see him in this cavalcade!
You can view the full video below:
Pooh & Friends + Chip and Dale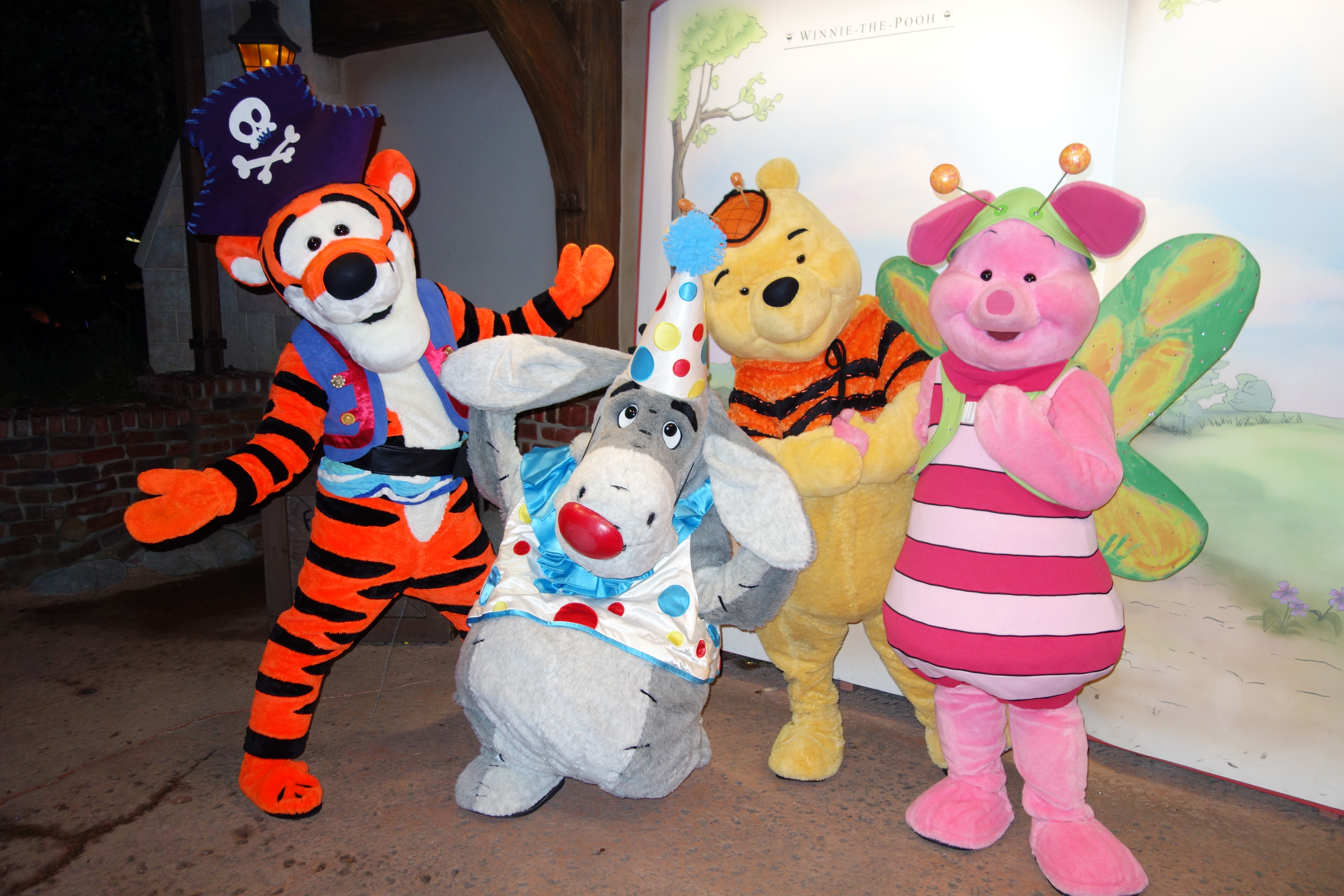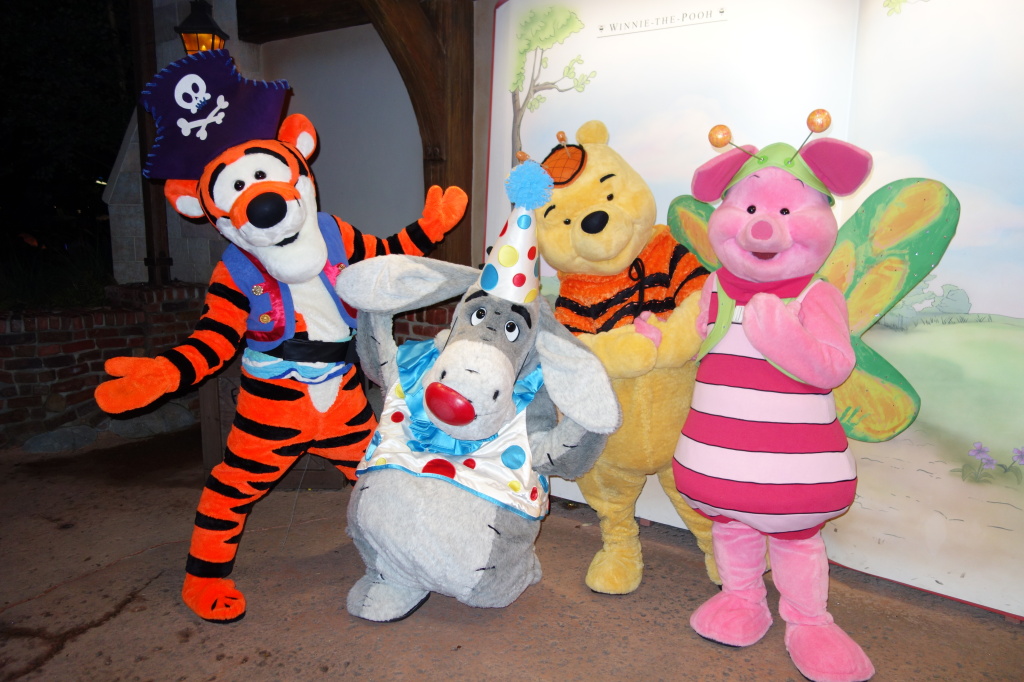 Unfortunately, we were not able to get photos of Pooh and his friends. They run on the trolley, and since rain is nearby we were told they would not be out for a while.
Eeyore and Piglet sit on the trolley while Pooh and Tigger follow.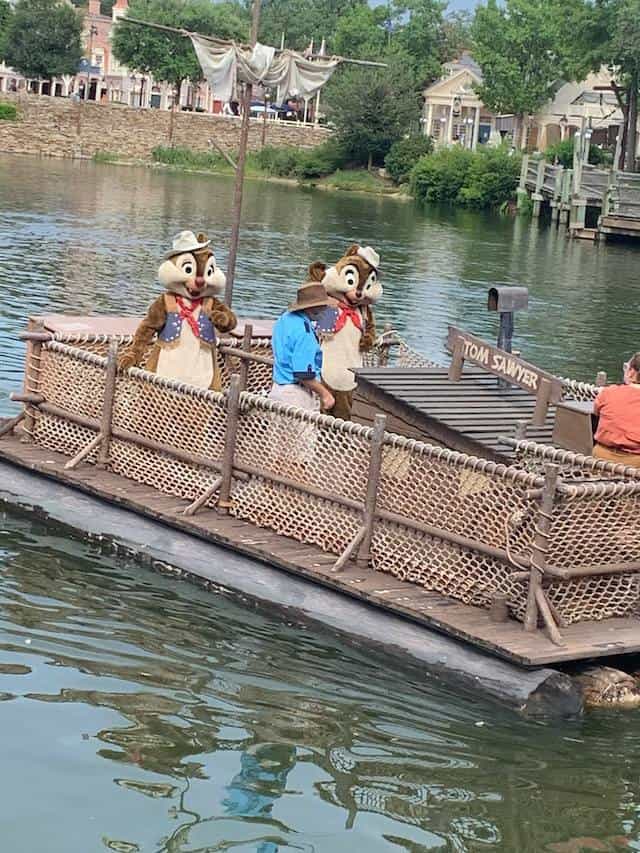 Additionally, Chip and Dale are on the Tom Sawyer rafts! They are dressed in adorable skeleton costumes. Be on the lookout for a separate post soon!
Which Halloween cavalcade is your favorite? Are there any you wish to see? Let us know on Facebook!