There are so many fun and exclusive souvenirs to purchase at all of the Disney Theme Parks. Check out the 5 souvenirs that we always purchase at Walt Disney World to enjoy a bit of the magic of Disney at home.
Bringing Home the Magic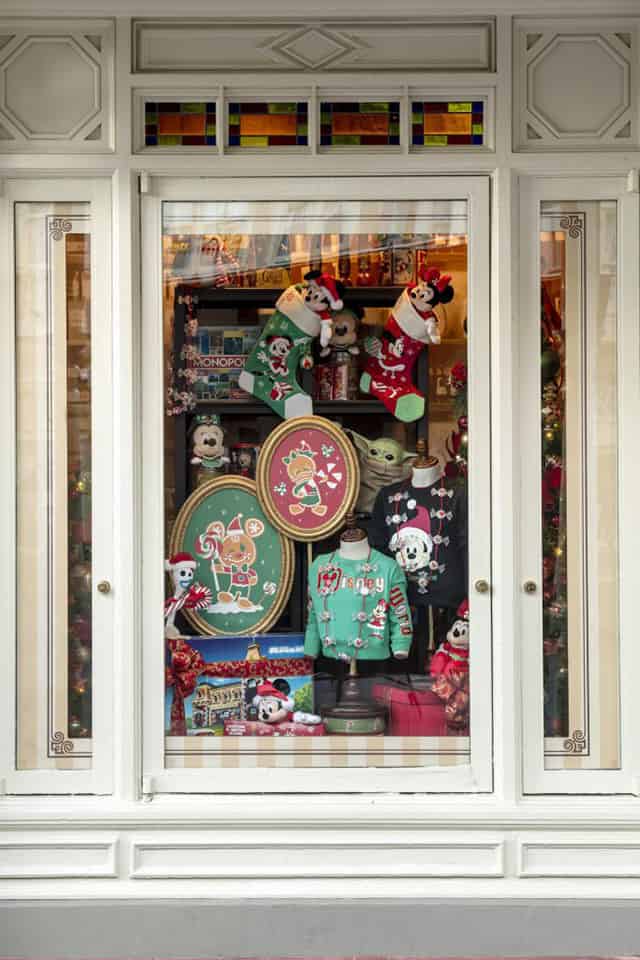 I will admit that when I visit the Disney Parks, I want ALL the things. Disney Park merchandise seems so magical, and I want to try and bring home things that will help remind me of the magic of my vacation.
Through the years and Disney trips, our family has developed a few items that we love to collect on every trip. We still buy a lot, but this helps us reign in purchases just a bit. We now have 5 items that we purchase each trip to bring a bit of the magic of Disney to our days at home.
1. Magical Mugs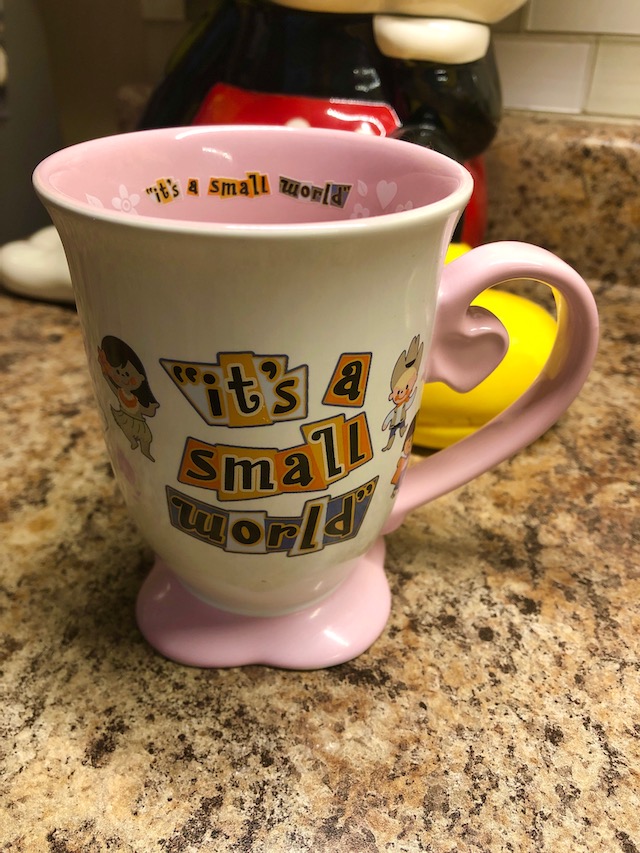 This is the mug that started it all. We purchased our first mug back in 2014. This was my youngest princess' first trip to the Walt Disney World, and she fell in love with the "it's a small world" attraction.
Each time we set sail, my youngest princess sang a little louder and jumbled the words a little more each time. Every time I see this mug, all of those sweet memories come flooding back.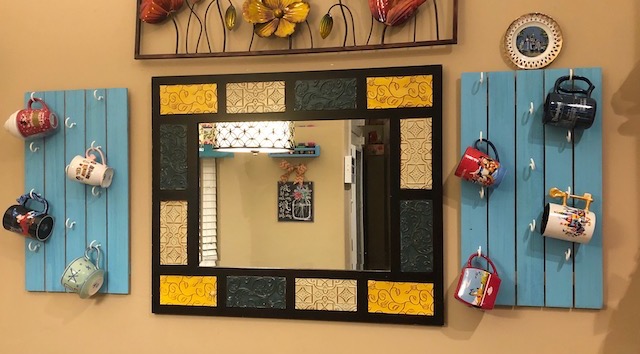 This led to our collection. Each trip we added another mug to remember memories from that trip. Eventually, we had eight mugs and no way to display them. Check out how we created a way to display all of our Disney mugs HERE.
Our mug collection has expanded, and we now only have one empty hook remaining. This is such a fun collection featuring our favorite attractions and Disney characters.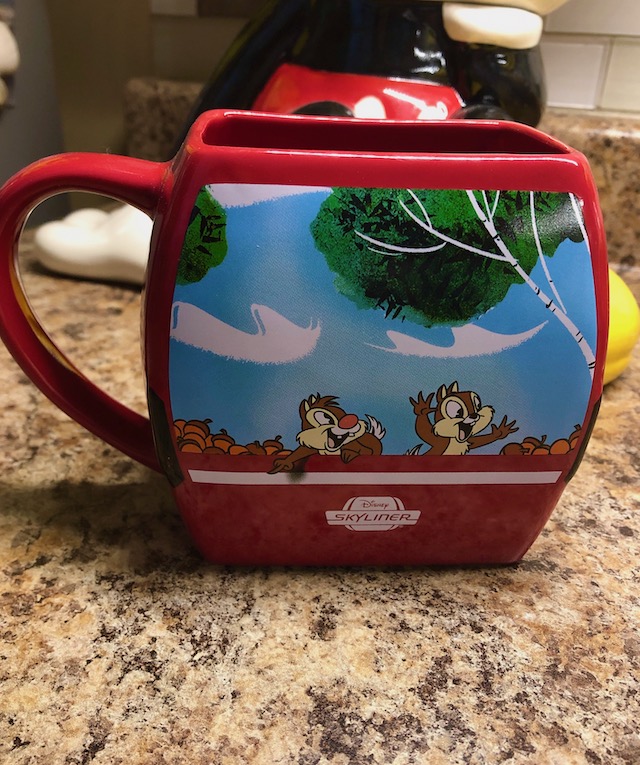 Each Monday in our home is "Magical Mug Monday." We each choose a Disney mug to enjoy at breakfast. It is a small way to remember timeless memories in our "Happy Place." It works well to help combat a case of the "Mondays."
2. Pressed Pennies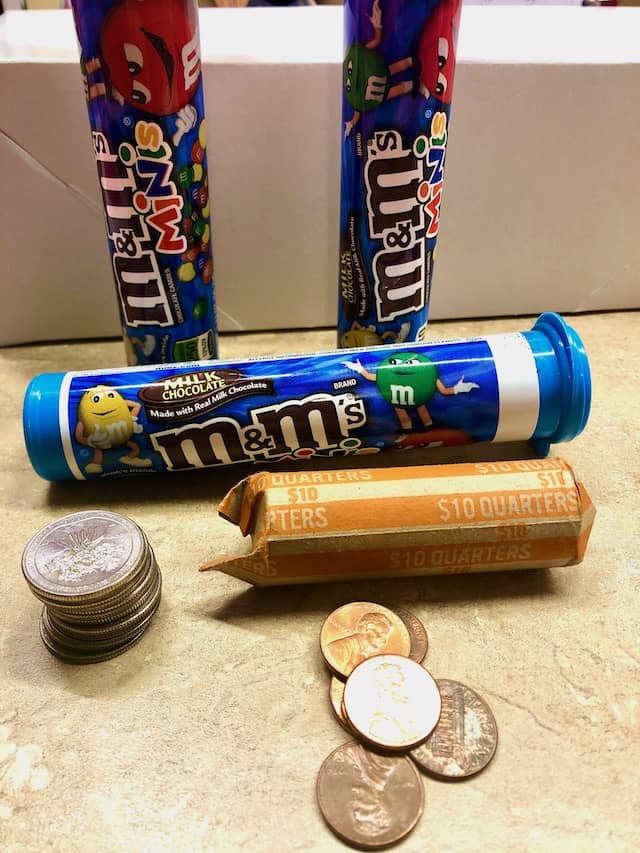 My children love getting pressed pennies, and Walt Disney World has so many great pressed penny locations. These can be found throughout the Parks and Resorts. We have found that M&M mini tubes make great transporters for quarters and pennies.
There has been a small change to many of the pressed coin locations throughout Walt Disney World. Many of them still accept coins, but some also accept credit cards.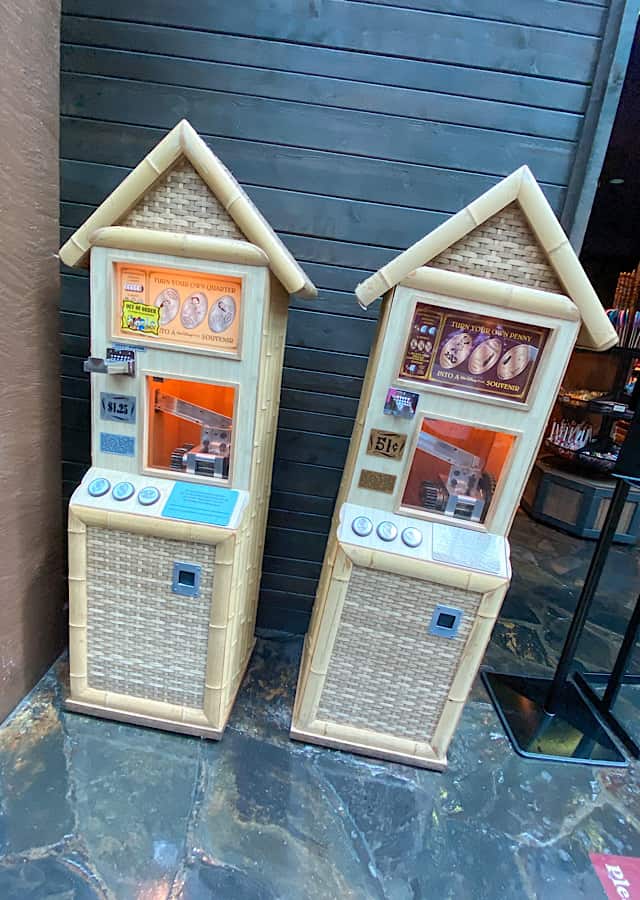 We simply place 2 quarters and 1 penny on the bottom and continue to stack them. There are many locations that now offer pressed quarters as well. You can find all of the pressed coin locations on Character Locator. These are located under the "extra" tab for each Theme Park.
CHARACTER LOCATOR LISTS EACH PRESSED COIN LOCATION THROUGHOUT ALL OF THE DISNEY THEME PARKS.
Pressed coins make great souvenirs. These can be used in scrapbooks, kept as momentos, fashioned into jewelry, or even used for Disney decorations.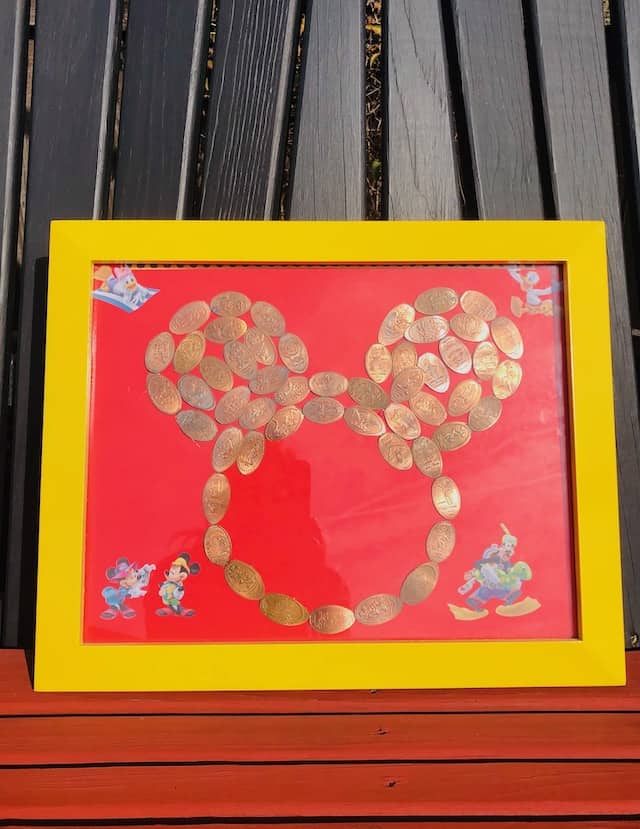 This is our current pressed penny frame that we are working on. We are hoping to add a few more pressed pennies to help complete Mickey Mouse's head after this next trip.
3. Holiday Ornaments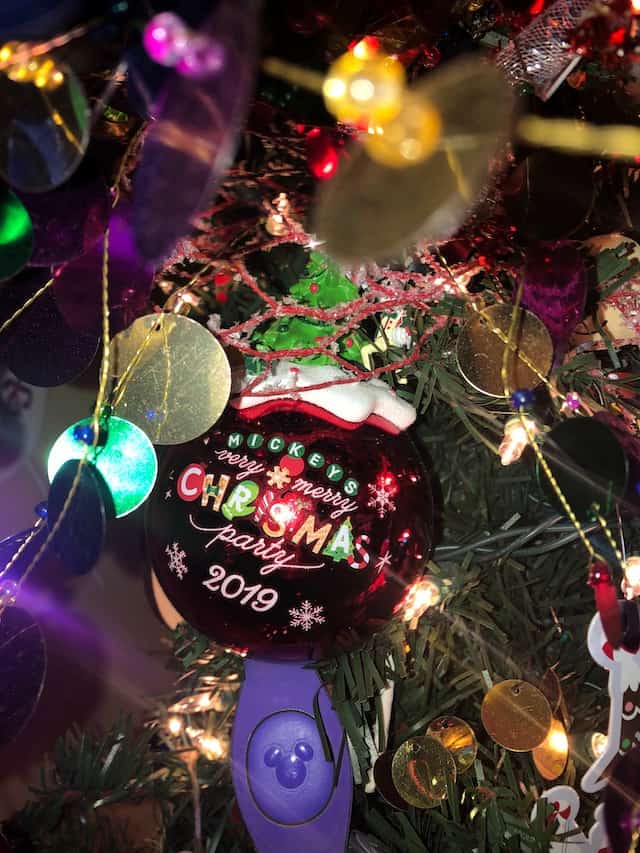 On every trip trip our family adds a few Disney ornaments to our collection. We have added dated ornaments for the years we were able to visit the Disney Parks. Beautiful ornaments have been added from past Mickey's Very Merry Christmas Parties.
These ornaments help us remember all of the magic and memories that have been created at our home away from home.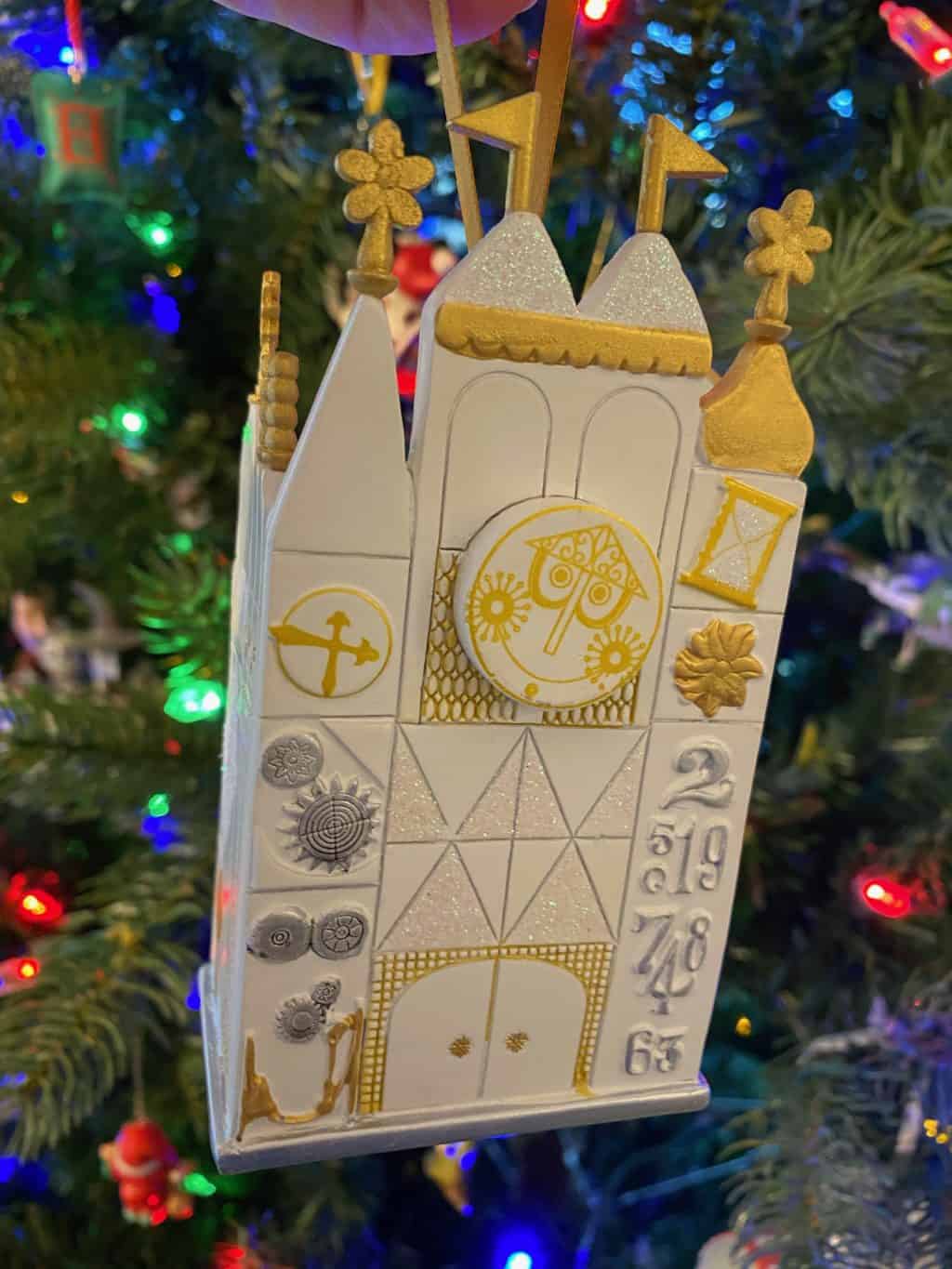 We love collecting ornaments inspired by our favorite Disney rides and attractions. This past year, we fell in love with the Disney Park Building ornaments. The front showcases the building, and on the reverse side shows the inside of these buildings.
Our family has now purchased the Main Street Cinema, it's a small world, and the Disneyland Fire Department. My children love taking a look "behind the scenes" of these ornaments.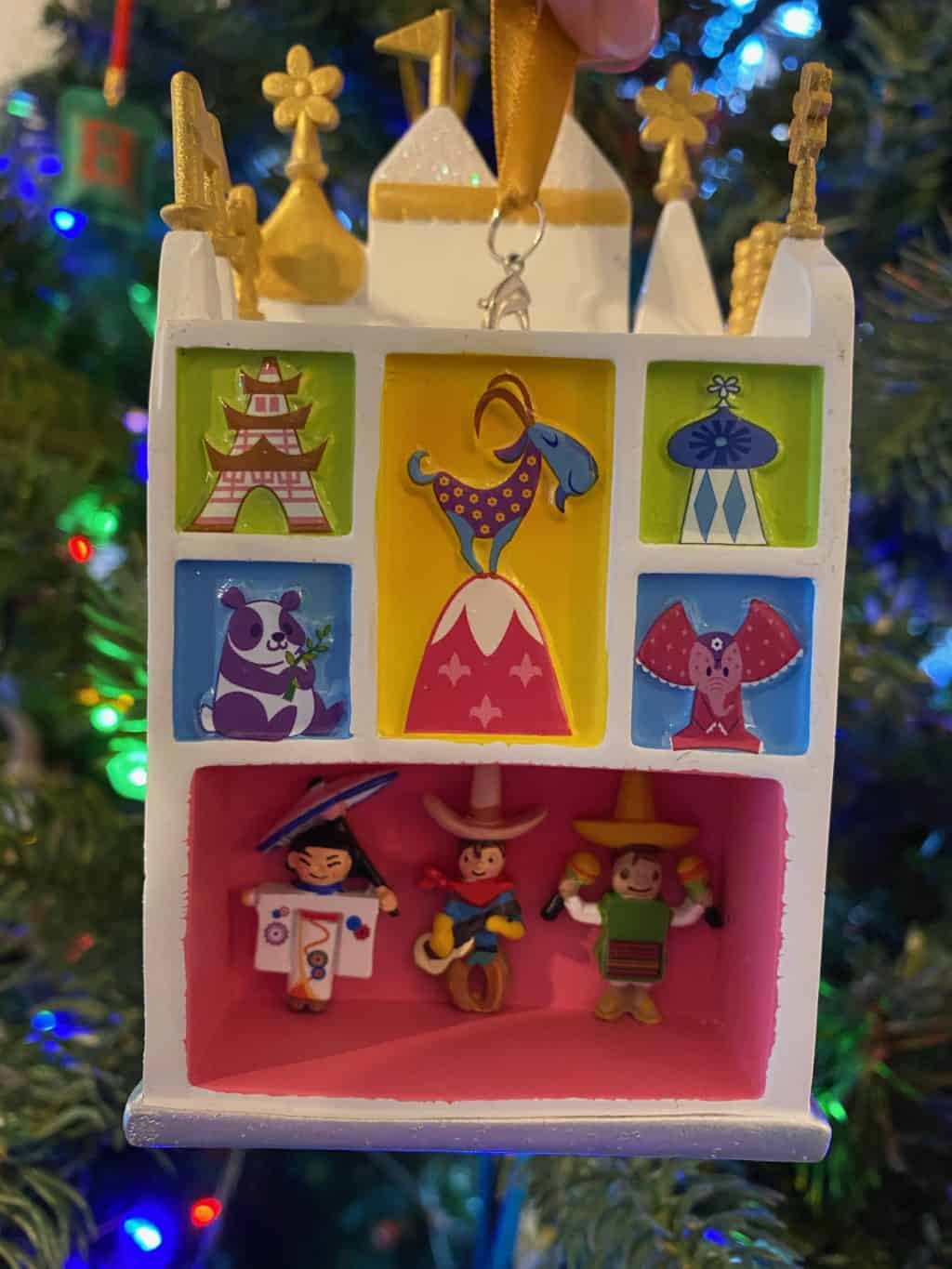 I am hoping to add a few more of these iconic buildings to our collection on our next trip. Especially Cinderella Castle and the Enchanted Tiki Room.
4. Popcorn Buckets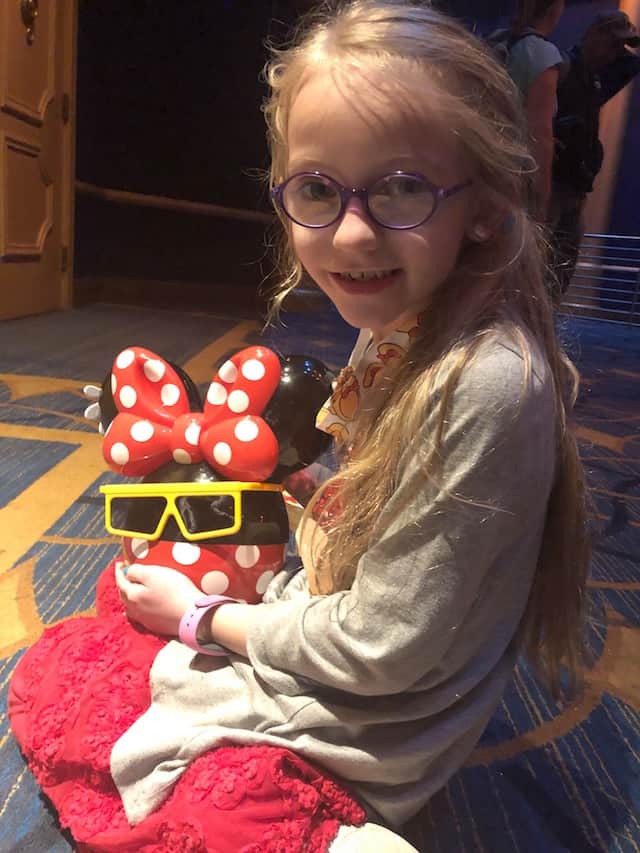 One of the highlights of our trips to the Disney Parks has to be the POPCORN! My youngest loves to get a souvenir popcorn bucket and happily munch on the "most magical popcorn" (her words) throughout the day.
At home we enjoy using our popcorn buckets for family movie nights. I even love using the holiday popcorn buckets with our Christmas decorations. There are so many precious memories tied to each bucket.
You can even find some pretty creative ways to enjoy your Disney popcorn buckets at home HERE.
5. Disney Park Games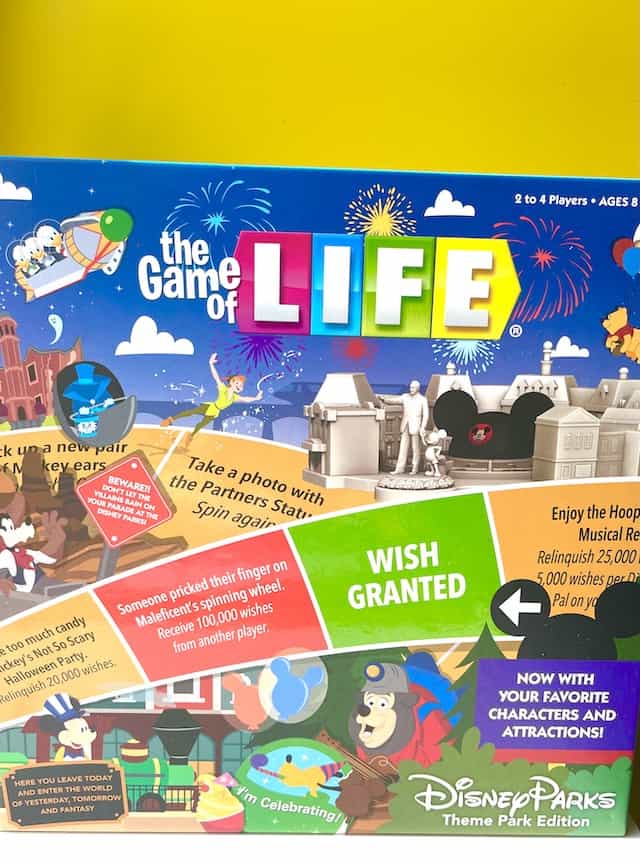 My family absolutely loves Family Game Night. During our most recent trip to Walt Disney World, we spotted The Game of Life – Disney Theme Park edition. We already own the original Game of Life. At first, I questioned if we "really" needed another game so similar to one that we currently owned.
Once I started noticing the adorable details of this board game, I was hooked. I think that it was the miniature Partners statue with Walt Disney and Mickey Mouse that sold me.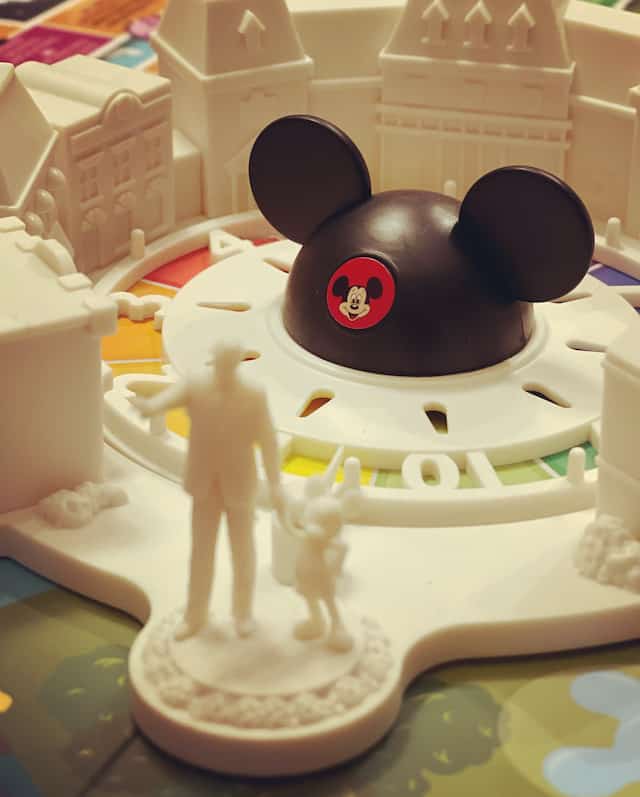 One of our first evenings after we returned from our trip, our children were begging to play our new Disney Life game. Halfway into our game, I decided that on our future Disney trips we will definitely purchase a new Disney game to enjoy once we return.
This is such a fun way to spend time together while also reminiscing about our Disney trip. Be sure to check out some of the great Disney Games that are available HERE.
PURCHASING A DISNEY BOARD GAME MAKES A GREAT SOUVENIR BUT ALSO A GREAT WAY TO HOST A DISNEY GAME NIGHT AT HOME.
Do the "Disney Blues" get you when you return from your magical Disney vacation? Check out the 5 Ways to Overcome the Disney Blues when you Return Home.
What souvenirs does your family like to collect? How do you like to bring a bit of the magic of the Disney Parks home with you after each trip? Share your thoughts with us on our Facebook Page.