Walt Disney World has honored their Cast Members in a special way. Take a look to see what they are doing to honor the Cast Members of the past, present and future!
Disney World Cast Members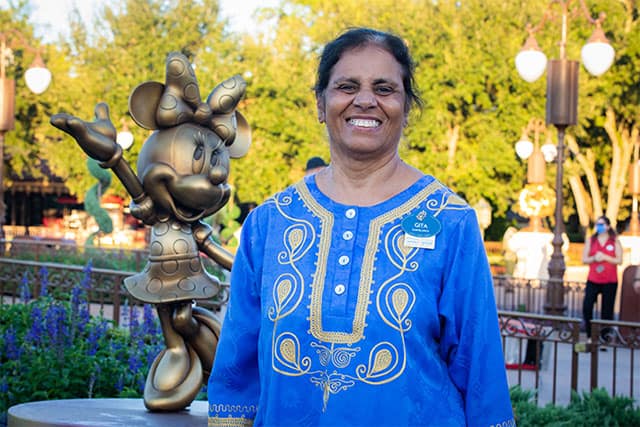 It is a special time for Walt Disney World as preparations for the 50th anniversary have been taking place. The 18-month long celebration will feature new nighttime shows at the Magic Kingdom and EPCOT. Disney's Animal Kingdom even gets a brand new Kite Tails show.
Among the celebrations taking place for the anniversary is a focus on Disney World Cast Members. After all, they are the ones who help make magic for so many guests young and old.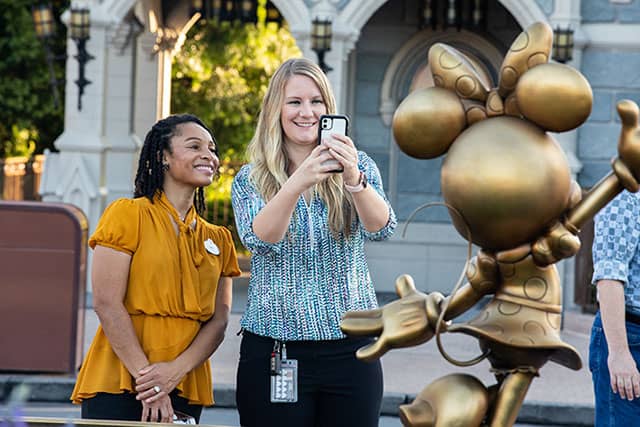 The characters are not the only ones receiving a special EAR-idescent new look. Cast Members are also receiving a new look!
Check out some of the new name badges Cast Members will be wearing HERE. 60,000 Cast Members received new name badges. That is incredible!
A special dedication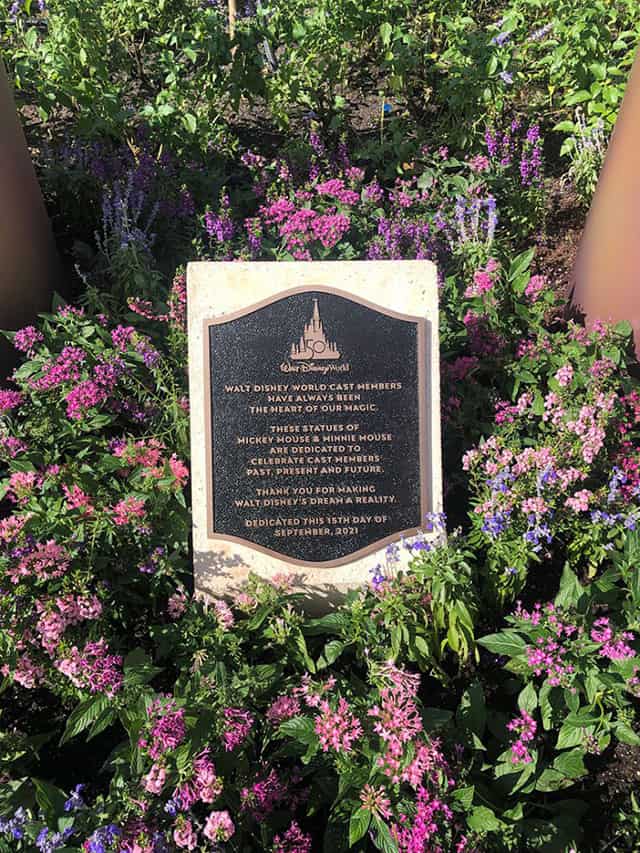 Walt Disney World Cast Members received a special dedication at the Magic Kingdom. Disney Parks Blog has shared the following about the event for the people who are at the heart of Walt Disney World:
"To honor our cast members and the unforgettable magic they make, Walt Disney World President Jeff Vahle and Global Ambassador for "The World's Most Magical Celebration" George A. Kalogridis joined cast members from areas across Walt Disney World and revealed a special message dedicating the Disney Fab 50 golden sculptures of Mickey Mouse and Minnie Mouse in front of Cinderella Castle to cast members of past, present and future.
To the cast members, crew members, and Imagineers across Walt Disney World and around the globe — this moment is yours, and we are so grateful to you for making the dream a reality.

Disney Parks Blog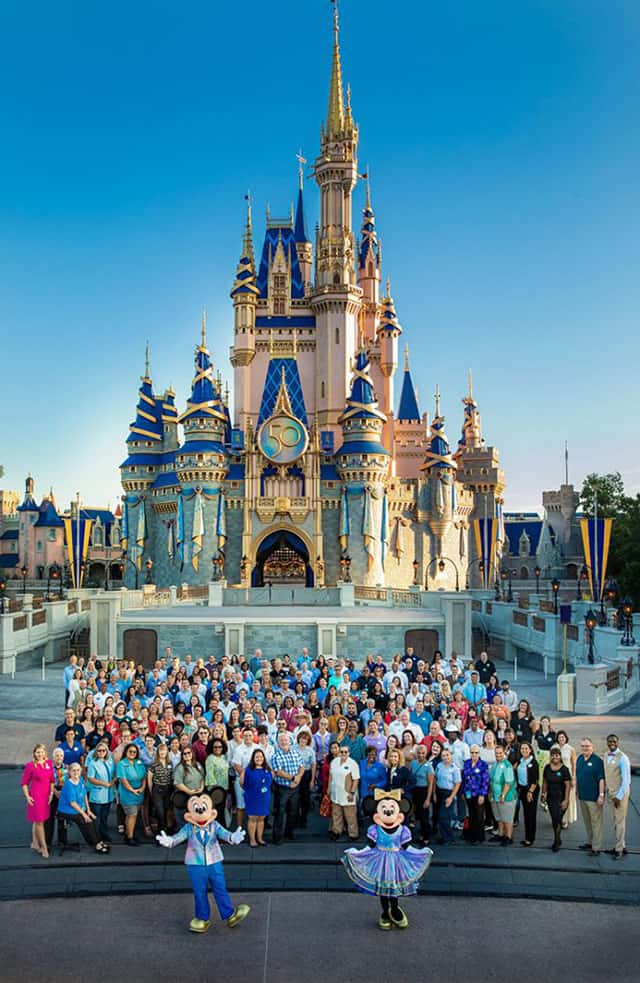 They go on to say:
These very special sculptures provide a physical reminder of the impact and magical moments cast members have created since Walt Disney World Resort first began 50 years ago, and are an inspiration to future generations of cast members still to come.
Take a look at the special dedication in this video below.
Credit: Disney Parks Blog
Next time you visit Walt Disney World during the anniversary celebration, be sure to check out the statues of Mickey Mouse and Minnie Mouse along with all the rest of the statues in Disney's Fab 50 Character Collection.
If you want to thank a special Cast Member yourself, take a look at this post to see different ways for showing your appreciation.
Has a Cast Member ever gone above and beyond for you during one of your visits to Walt Disney World? Tell us about it in the comments below or on our Facebook page.
Maggie Baltz