Disney park goers expect Disney transportation to be up and running. However, that didn't happen this morning.
Modes of Disney Transportation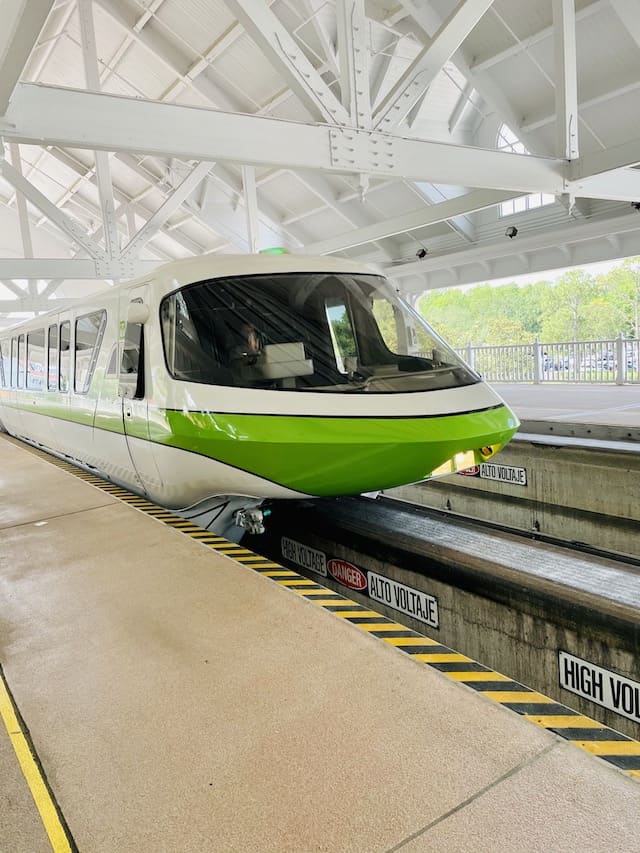 To accommodate the enormous number of guests back and forth to Disney theme parks, Disney offers a variety of transportation options. First, Disney offers buses from most resorts to theme parks and Disney Springs. The exception to this is when different type of transportation is offered.
Next, select Disney Resorts (POP, Beach and Yacht Club, Boardwalk, Art of Animation, Caribbean Beach, and Riviera) simply hop on the skyliner to Hollywood Studios and EPCOT.
I (Susan) love the resorts where you can take a short walk to EPCOT or Hollywood Studios. Guests don't need to worry about any kind of transportation issues!
Also, one of my favorite ways to get around is Disney boat transportation.
Lastly, those staying on monorail resorts or parking at the Ticket and Transportation Center, can hop on the monorail for a fun ride to Magic Kingdom and EPCOT.
Speaking of the monorail…
Monorail Issues
We recently shared that the Polynesian monorail reopened. This is wonderful news for guests staying here! I (Susan) love taking the monorail loop to visit the various monorail resorts, especially at Christmas.
However, the monorail is no stranger to difficulties. Just last month, the power went out on the monorail, leaving guests stranded.
Early this morning, guests reported that the monorail at the Ticket and Transportation Center is down! This caused a terrible mess for everyone eagerly excited to rope drop Magic Kingdom.
The monorail located at the Ticket and Transportation Center is down this morning!
Alternative Option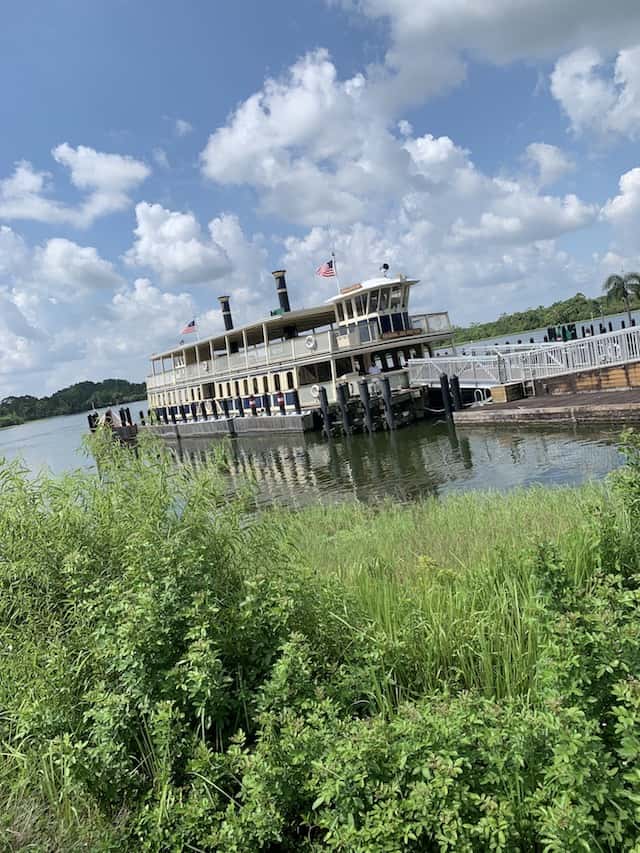 Now there is only one form of Magic Kingdom transportation left: the ferry boats. The ferry boats are quite large but are not equipped to move everyone to Magic Kingdom in a timely manner. This caused a major backup for guests waiting to catch the ferry. Hopefully, Disney will get the monorail running soon!
The large ferry boats that run between the Magic Kingdom and Disney's Ticket and Transportation Center are one of the most reliable modes of transportation. However, please note if there is inclement weather, ferry boats may not be an option. Recently, we shared details about a fight breaking out on the ferry boat!
Pirate Note: If you're in this area, walk to the Polynesian and catch the water taxi to Magic Kingdom.
Have you been stuck waiting for Disney transportation? If so, what did you do to get to theme parks? Please share your thoughts and comments below and on our KtP Facebook Crew Group.