World Princess Week finishes strong with 2 princesses turned queens: Anna and Elsa! Read on to see the Frozen magic that awaits at Disney Parks and Resorts around the world!
Today is the last day of World Princess Week! Learn all about Frozen touches at Disney Parks around the world and where to see Anna and Elsa!
Check out our previous Princess Week stories about Tiana and Cinderella, Moana, Ariel and Mulan, and Belle! And get ready to renew that passport when you see all the cool princess stuff in China, Hong Kong, Japan and France!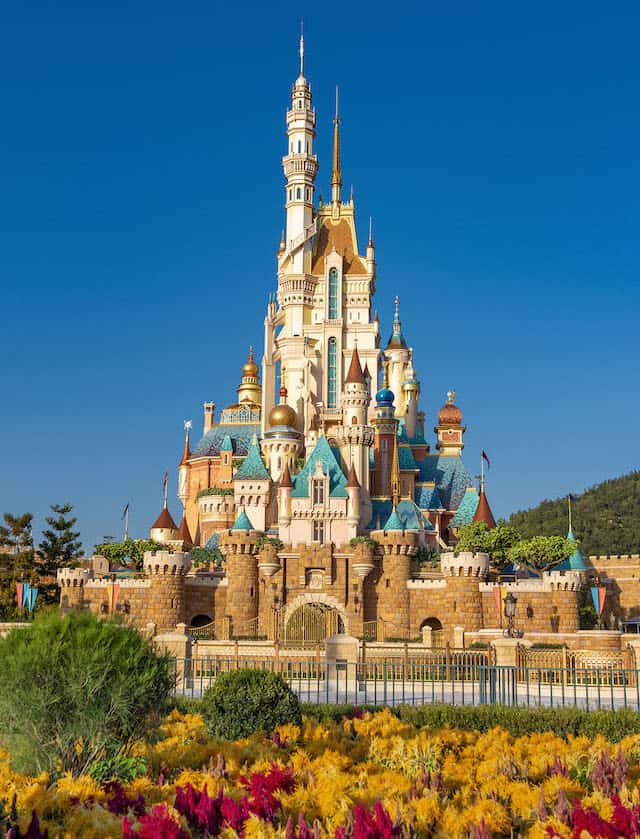 Anna and Elsa around the world
Frozen took the world by storm back in 2013. Instantly soaring to "Disney Classic" status, "Let it Go" is definitely in the conversation when it comes to best Disney songs of all time.
Frozen 2 came along 6 years later, giving viewers more music, sisterhood, and silly Olaf quotes! Frozen 2 capitalized on the success of the original, eventually grossing over a billion dollars in box office revenue worldwide!
Walt Disney World
You can catch the beloved sisters in the Frozen Sing-a-long show at Disney's Hollywood studios.
Then take a peaceful boat ride through the story of Frozen and see Arendelle come to life in the Norway Pavilion at Epcot. Also, check out our "social story" about Frozen Ever After for autistic or anxious guests so they know what to expect.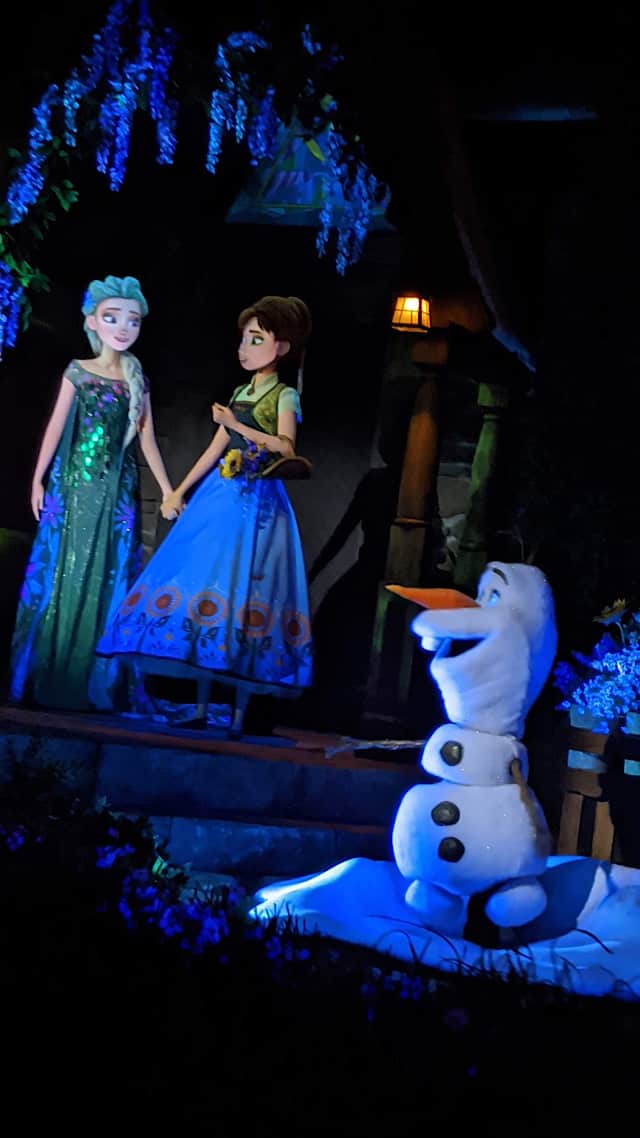 The sisters can also be found for distanced meets at Epcot. Check Kenny's Character Locator for times!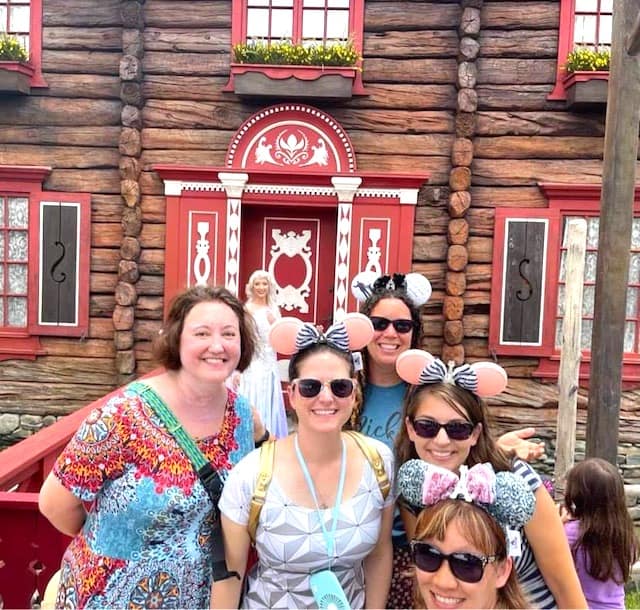 Disney Cruise Line
Get ready for Frozen excitement next summer aboard the brand new Disney Wish! Anna and Elsa will entertain at their very own dinner show!
Whenever cruises to Alaska resume (hopefully next summer? Please, Canada?) Guests aboard the Disney Wonder to Alaska can celebrate Frozen night!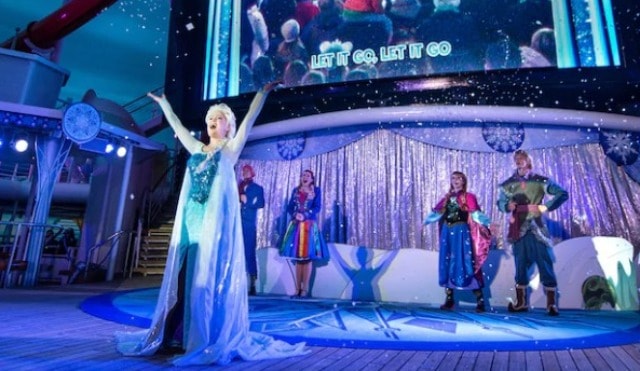 Hong Kong Disneyland
The Castle of Magical Dreams at Hong Kong Disneyland tells the stories of many princesses through symbolism!
Anna and Elsa are represented by an aqua blue spire with a sparkling snowflake: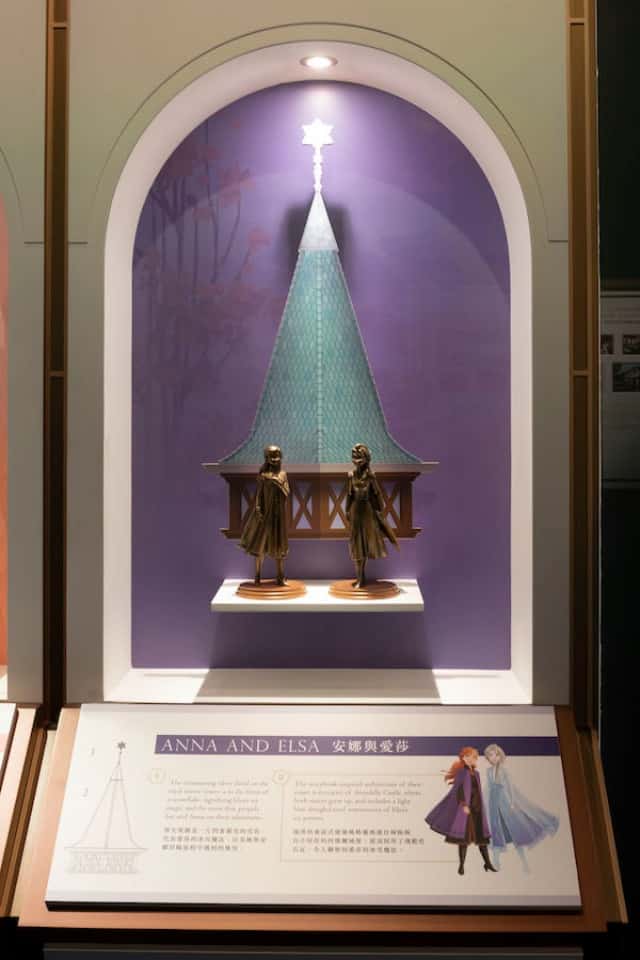 Here you can see the spire on the castle next to Merida's bow and arrow!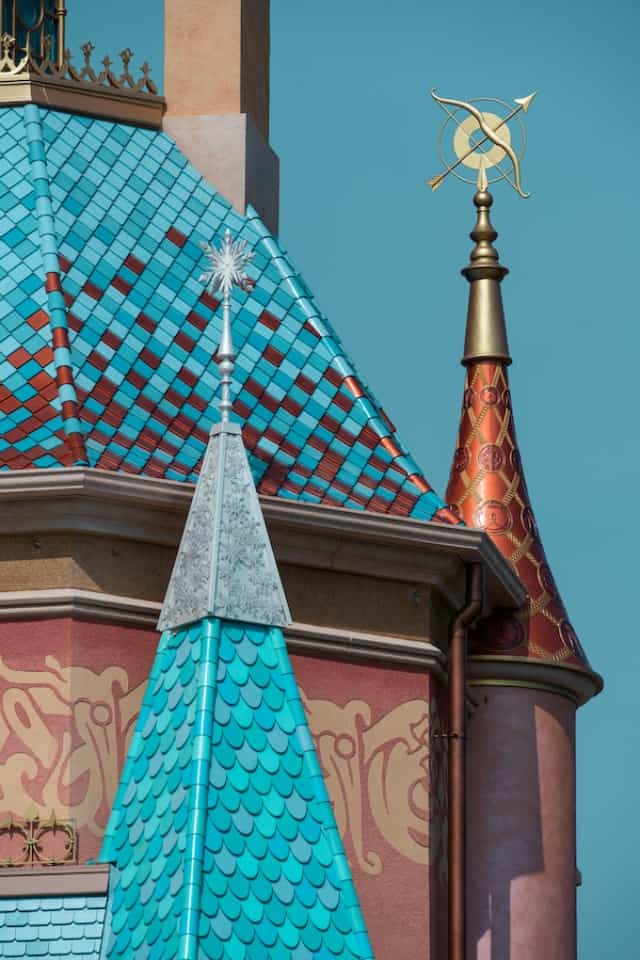 Here's the best part though: Hong Kong Disneyland's upcoming immersive land will welcome guests into the Kingdom of Arendelle!
A new, immersive "Frozen"-themed area is coming to Hong Kong Disneyland, where guests will be able to visit the kingdom of Arendelle, with all its sights, sounds, cuisines, and traditions.

-Becca Goldenberg, Disney Parks Blog
That sounds so exciting! Let's see what else the Eastern World has in store for us!
Shanghai Disney
On Friday, we heard about Mulan's role in both the Mickey Storybook Express parade and Mickey's Storybook Adventure stage show!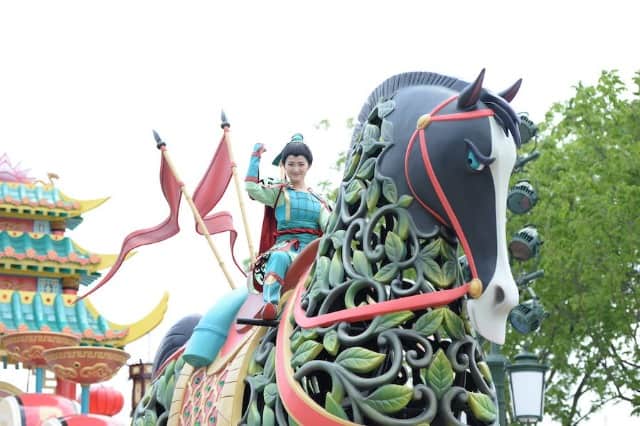 Anna and Elsa have a role in both as well! There's also a Frozen sing-a-long Celebration, which sounds similar to the one at Hollywood Studios!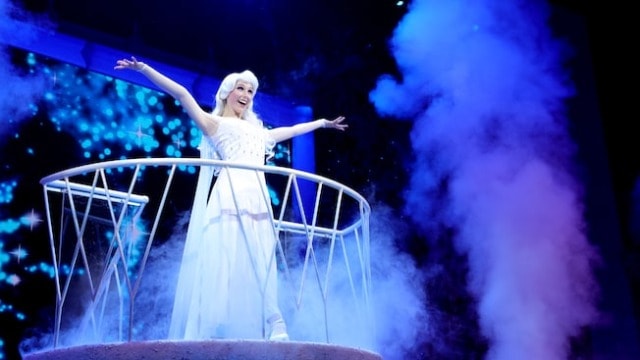 Tokyo Disneyland
The unique Tokyo DisneySea park features various ports of call, sort of another way of saying "lands."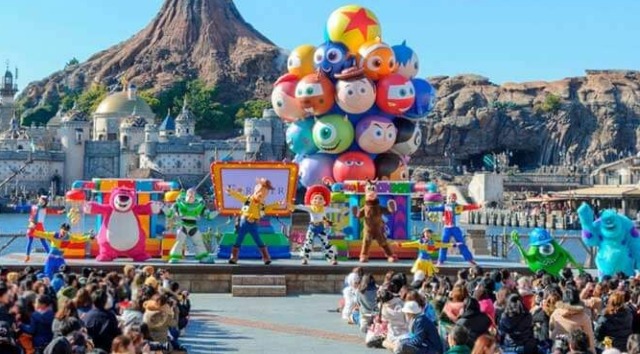 Anyway, their upcoming new port, Fantasy Springs, will feature a Frozen section! Take a peek at the concept art for the Frozen area below!
Courage & Kindness Club
Anna and Elsa join the Courage & Kindness Club with a special message about family. You can see their entry below!
Do you love Anna and Elsa? I admit, my avatar on My Disney Experience has been Elsa since 2014! Let us know your favorite Frozen Disney attraction is in the comments on Facebook.
-Rebecca W Davis